Hey guys, after seeing the 2nd issue of JNC mag and the 50th anniversary article about Subaru, I decided it was about time to post up my classic Subaru project car
Now i'm a long time member of several Subaru clubs, including NASIOC (North American Impreza Owners Club), USMB (Ultimate Subaru Message Board), and RS25 (another Impreza club, mostly GC owners), and I have threads about this car on both NASIOC and USMB that are a bit more in depth. USMB is down currently due to hackers
But here is the NASIOC thread in case you want to check it out:
http://forums.nasioc.com/forums/showthr ... ?t=1351744
Anyway, I'm going to start this thread (in a condensed form) and try to keep it updated in conjunction with the other two threads. So lets get started...
About a year ago a fellow member of USMB found a 1970 FF-1 up at a Sierraville junkyard. For those of you who haven't read the 2nd issue yet of JNC, the FF-1 was the first Subaru with the boxer motor drivetrain as well as the FIRST Japanese FWD car sold in the U.S. Its VERY rare to find one here in the U.S. as only a couple thousand were sold here (it was only sold in the U.S. from 1970 to 1972, when the GL/etc. model line with a newer chassis started to be produced by Subaru) and most have been long since scraped. Here are a couple photos from when it was found at the junkyard: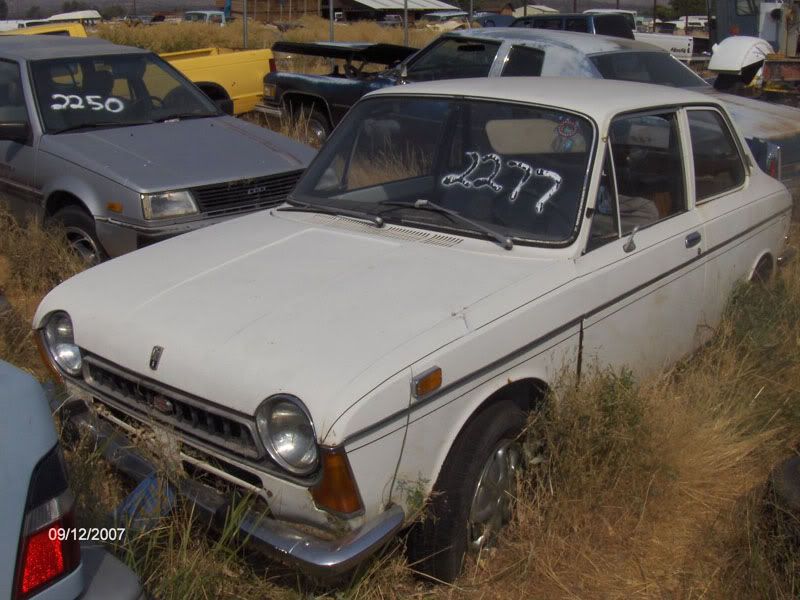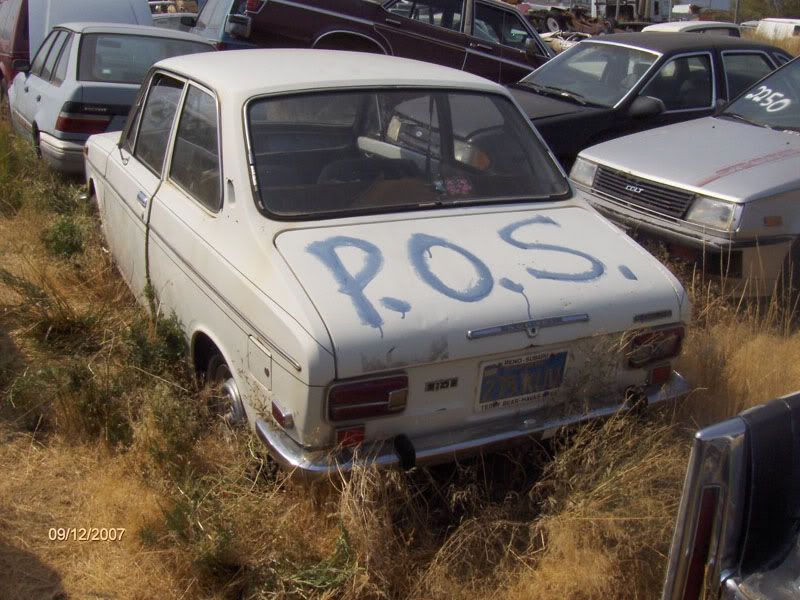 Yes, that is POS spray painted on the trunk lid... The first thing I fixed on the car.
The car was in pretty bad shape. Lost of rust on the lower part of the chassis from sitting in that tall grass, trash all over the interior, rotted seats and such, and dents on pretty much every part of the body. HOWEVER, the engine did manage to start up with only a few minor fixes (spark plugs/wires, distributor points, battery, etc.). Here are a couple more pics from the first couple of weeks I had it, including a short video of it running: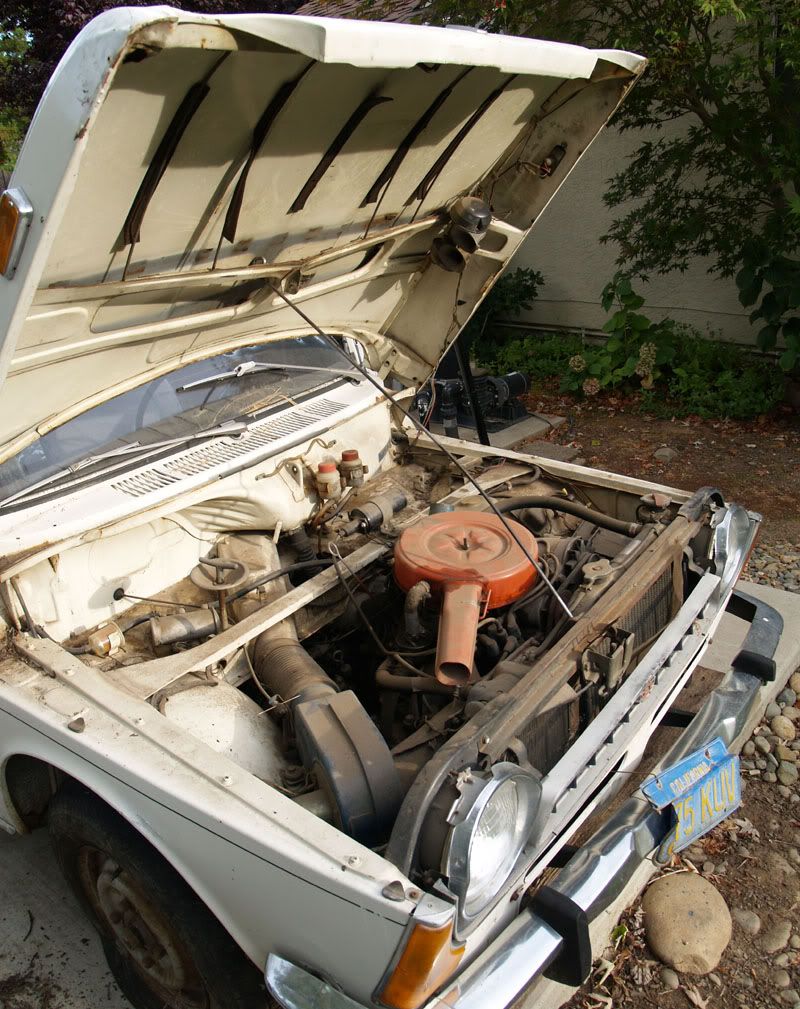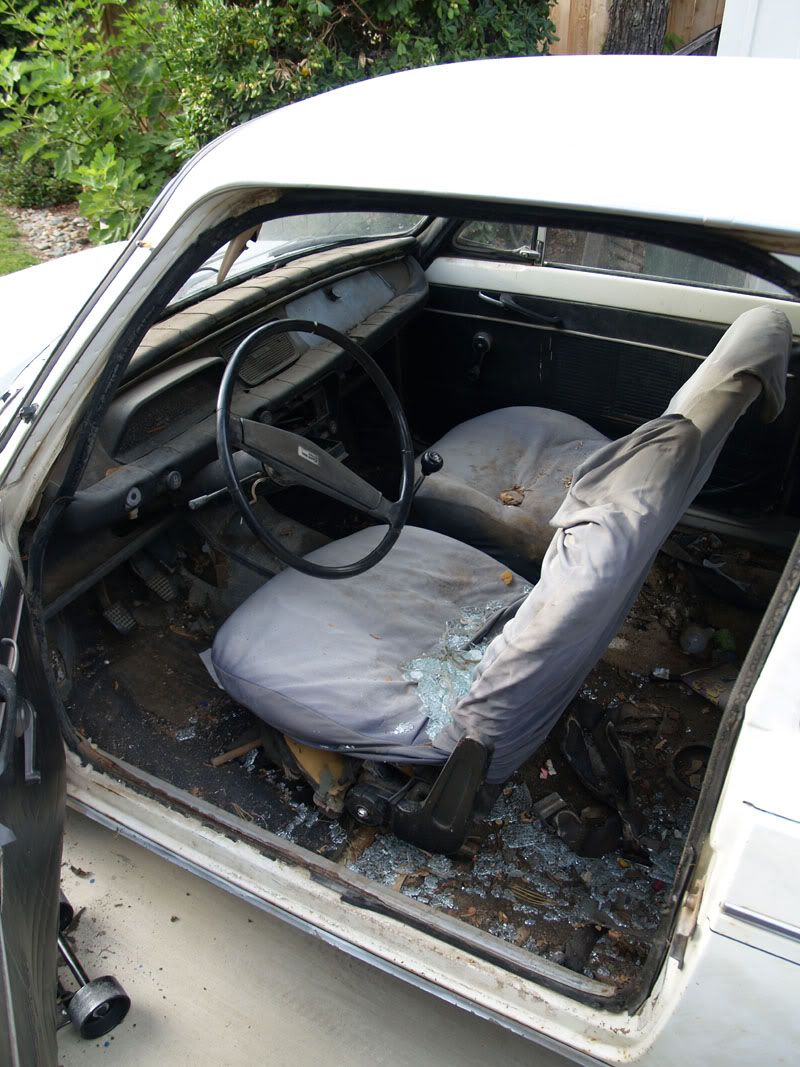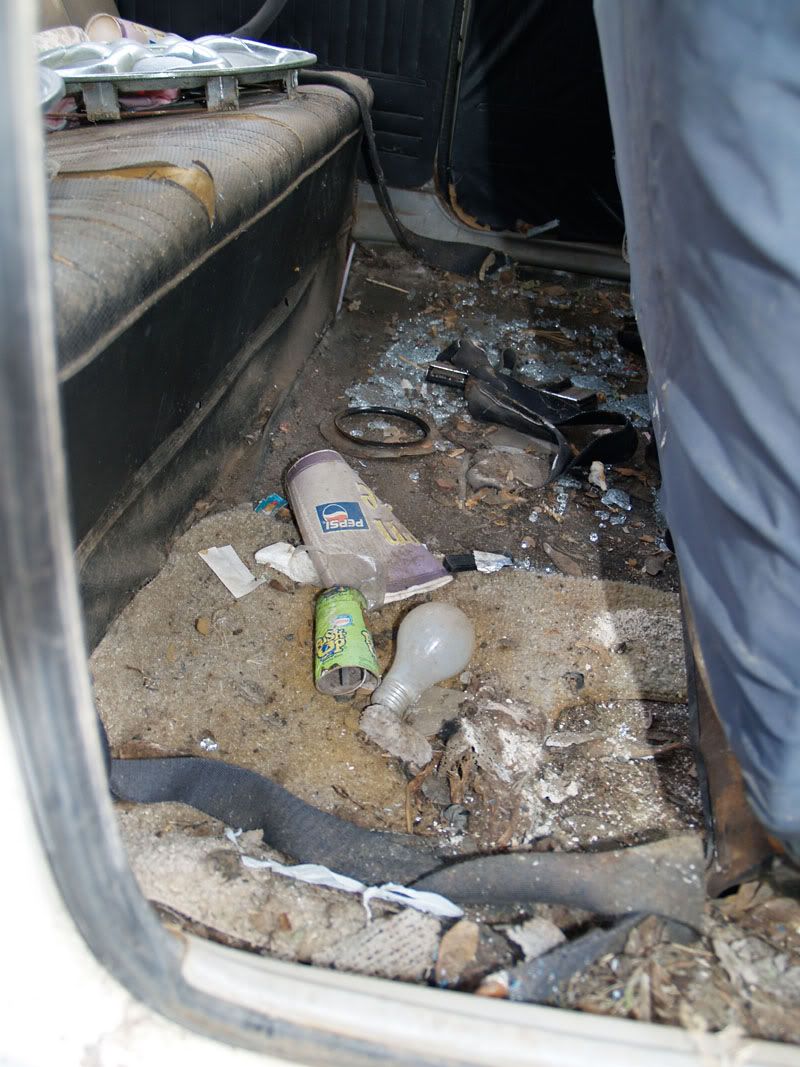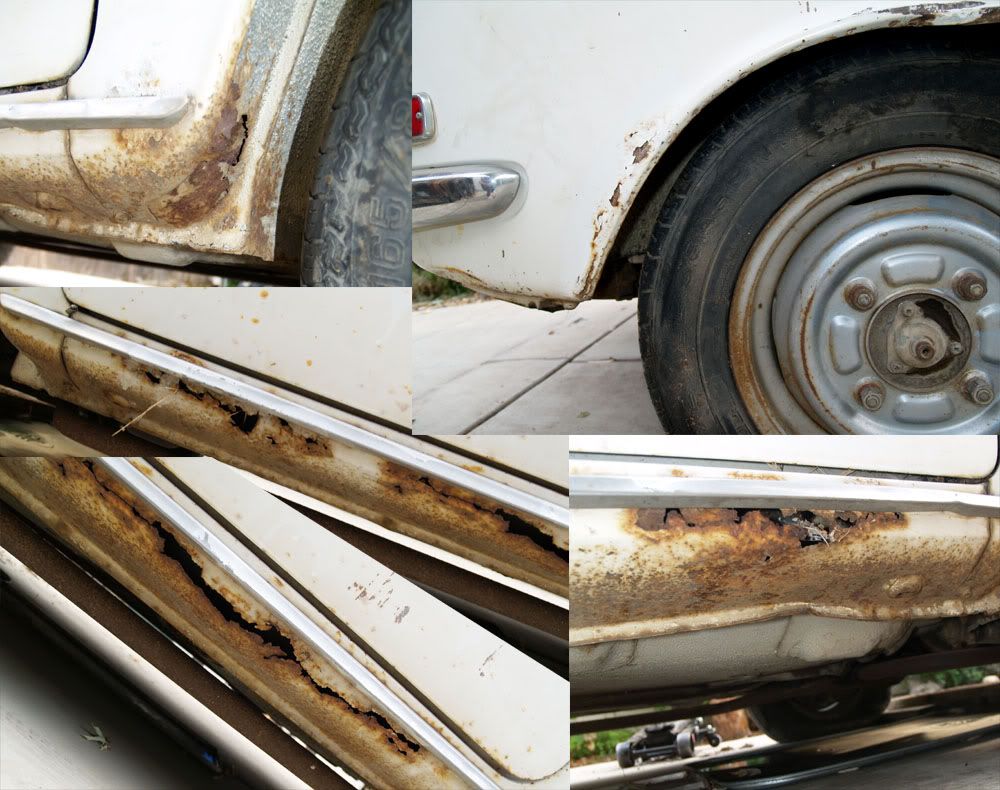 http://www.youtube.com/watch?v=dyM2KHv6fCc
I immediately started with cleaning up the car as much as possible, and removing some of the interior pieces that were rotted. As I kept working with the car, I realized this was going to have to be a 100% restoration... EVERYTHING needed to come off the car and be restored/repaired/modified in some way or another.
Here are a few more pics, mostly of the unique suspension design (4-wheel independent suspension, wishbones up front too). Note the INBOARD front brakes, a very strange design (and impossible to find brake pads for). I also cleaned up the engine bay a bit to see what condition it was in: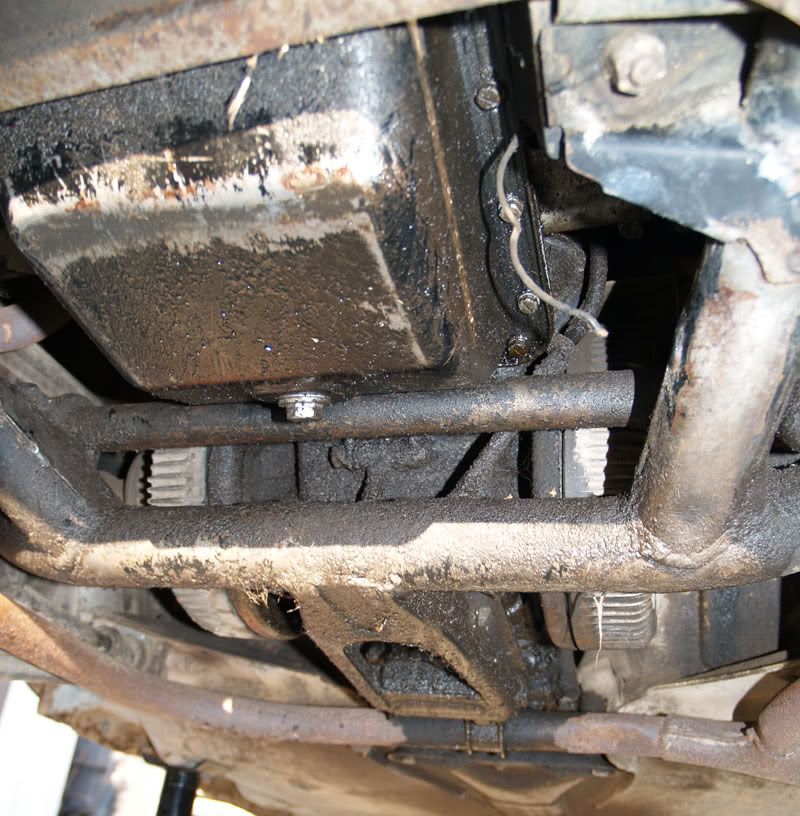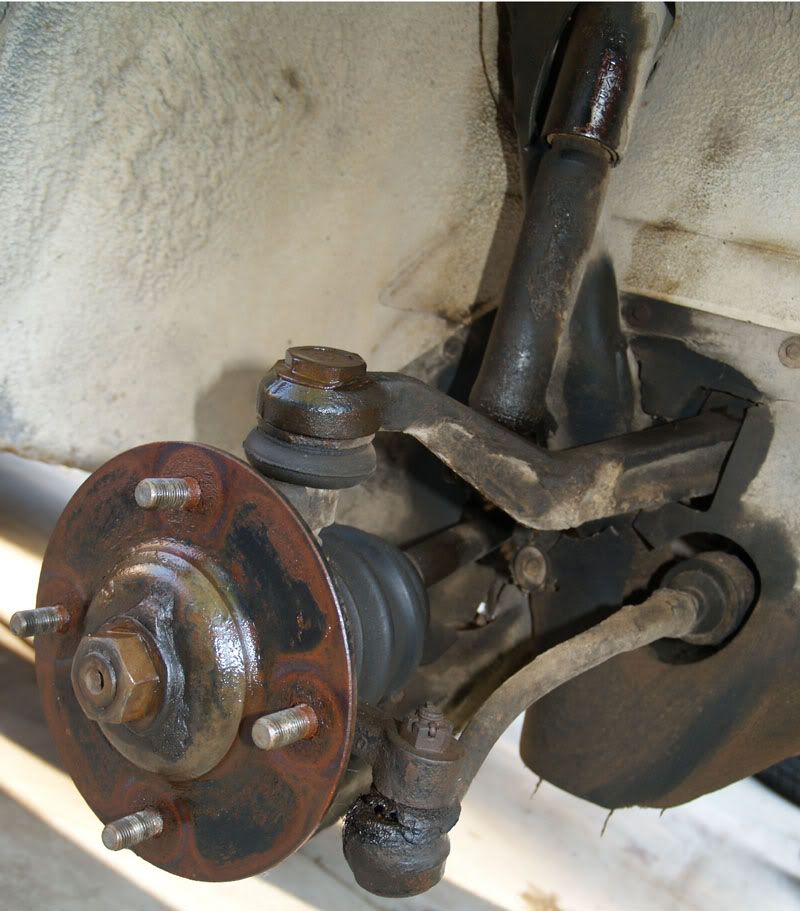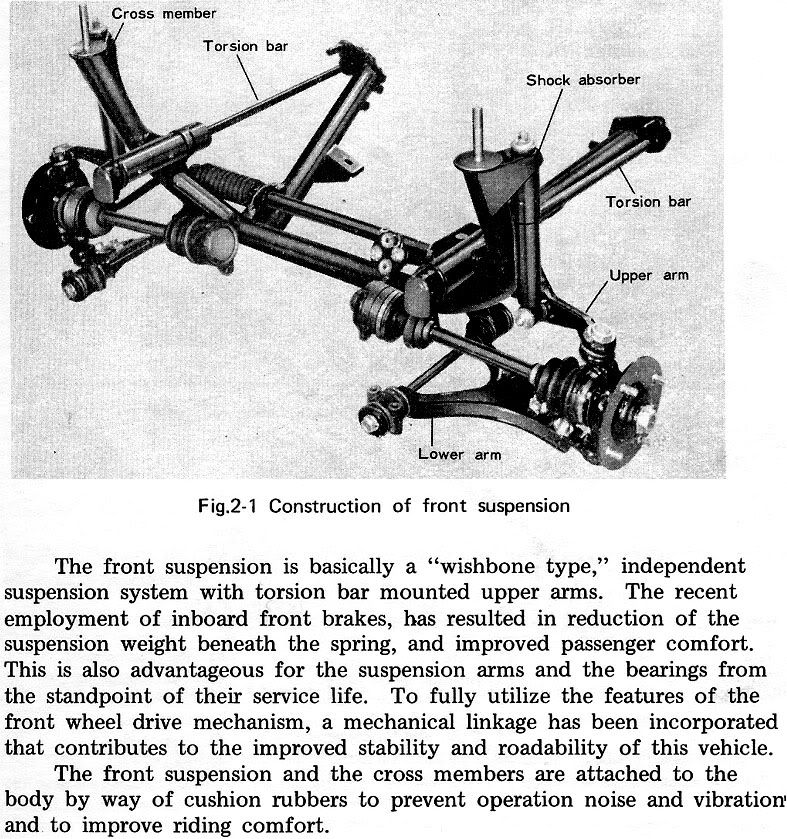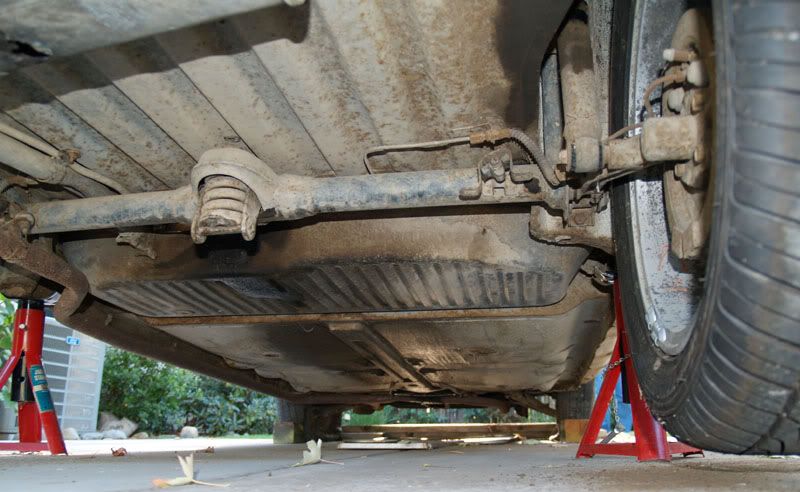 The 15x6" Pugeot wheels with 205/55/15 tires I had on my previous classic Subaru (a 1978 4x4 DL wagon) didn't fit the FF-1, so I realized tires were going to be a problem as well (I'm still not 100% on what i'm doing for tires/wheels, but ill get to that later).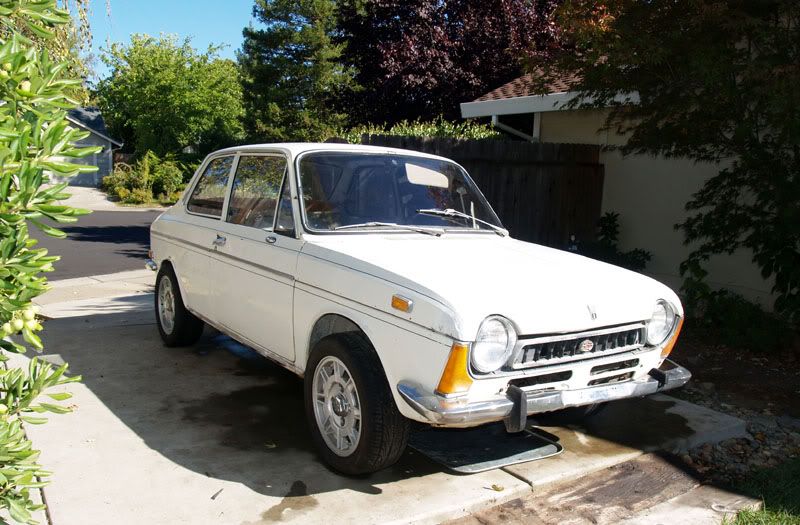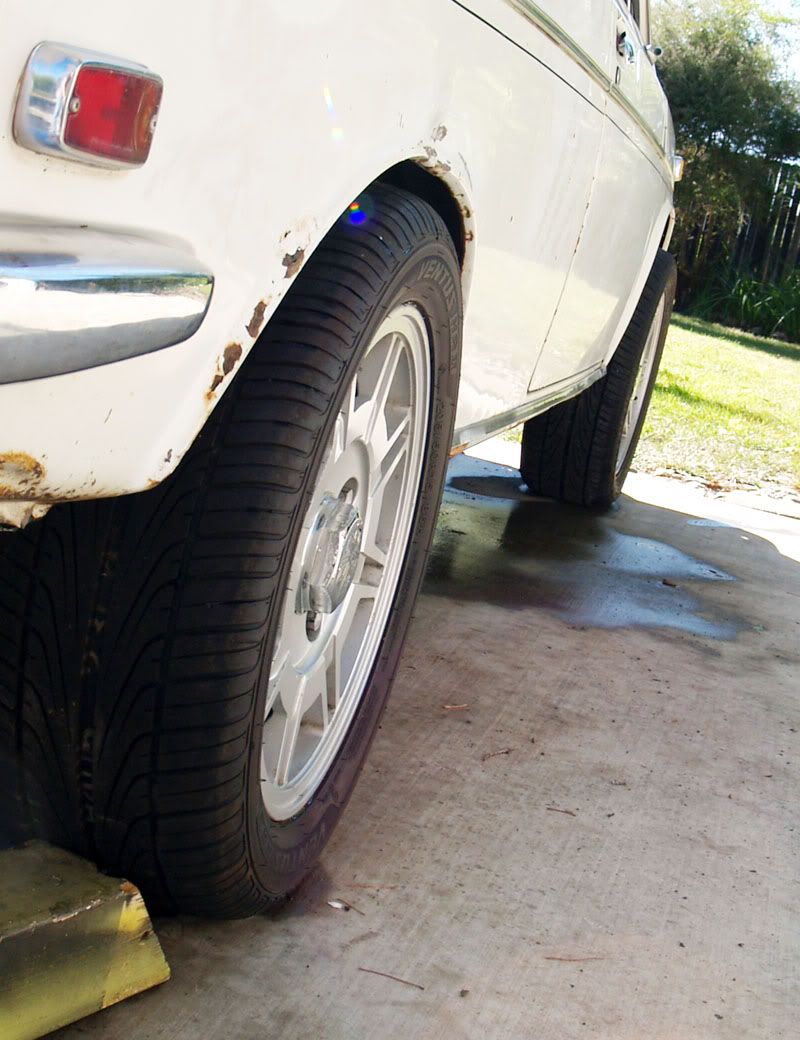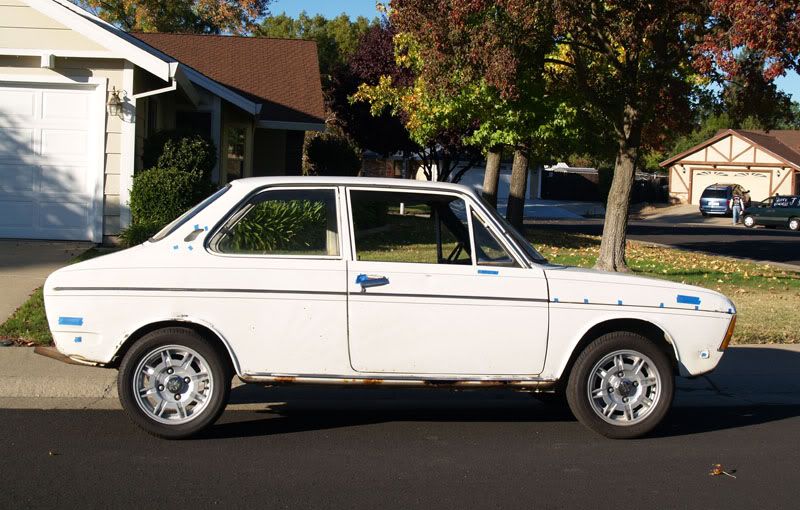 More pics from continued dismantling of the car, one piece at a time...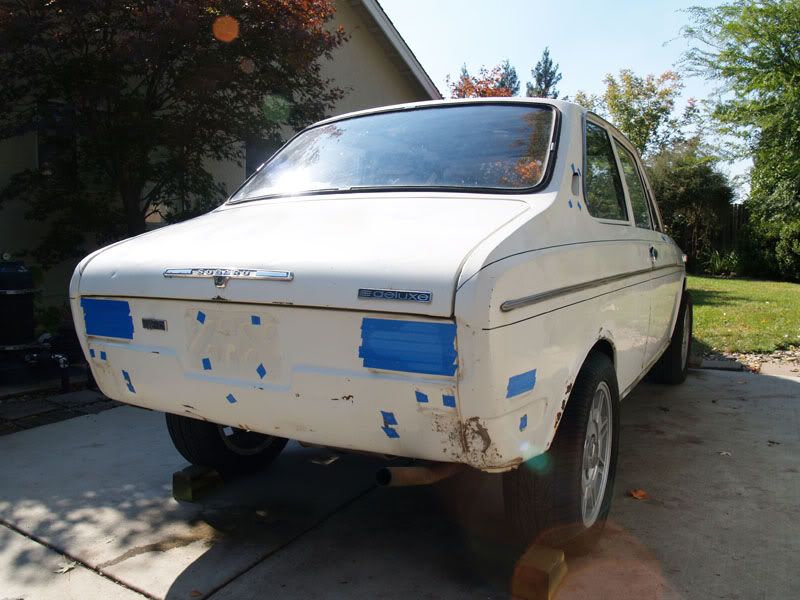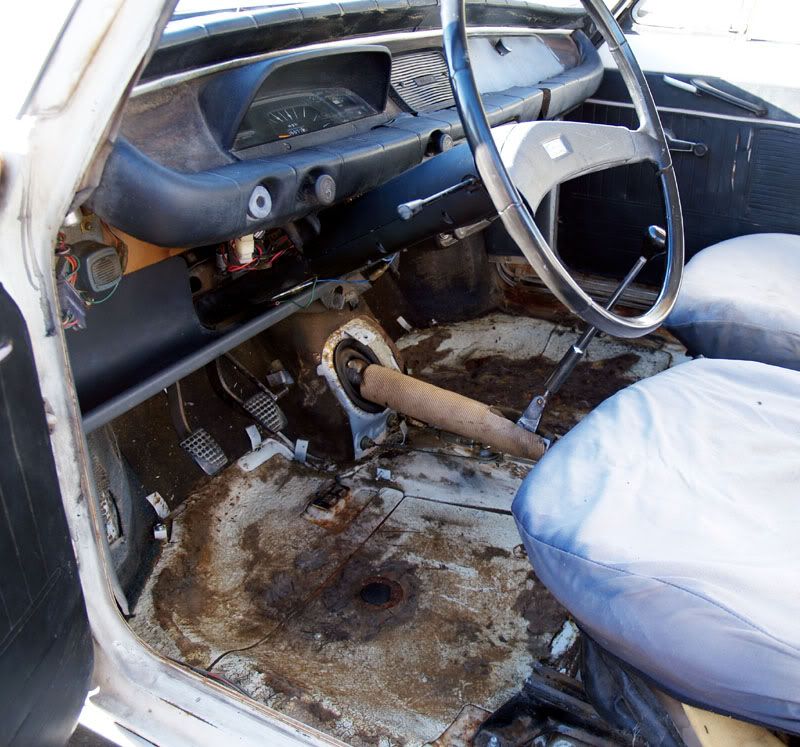 Note the interesting dual-radiator concept, with NO engine fan!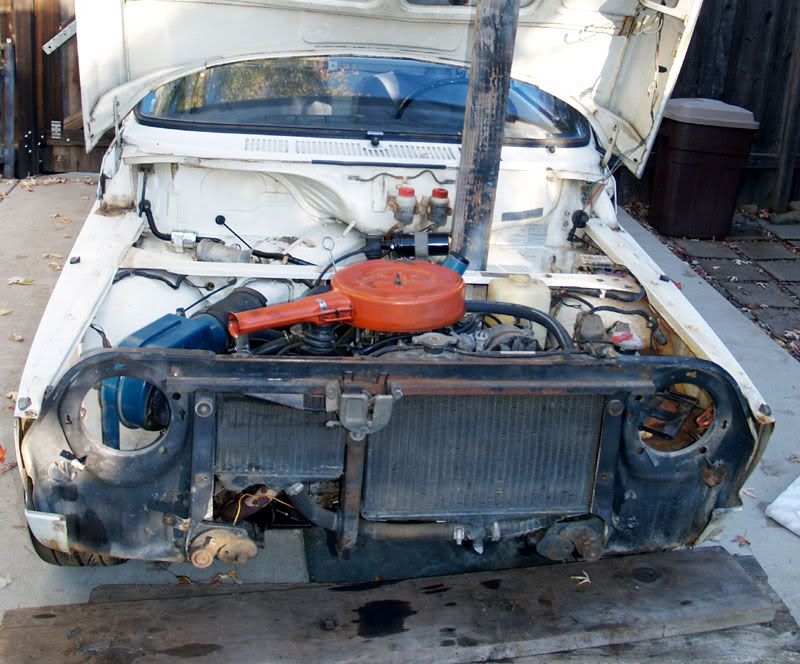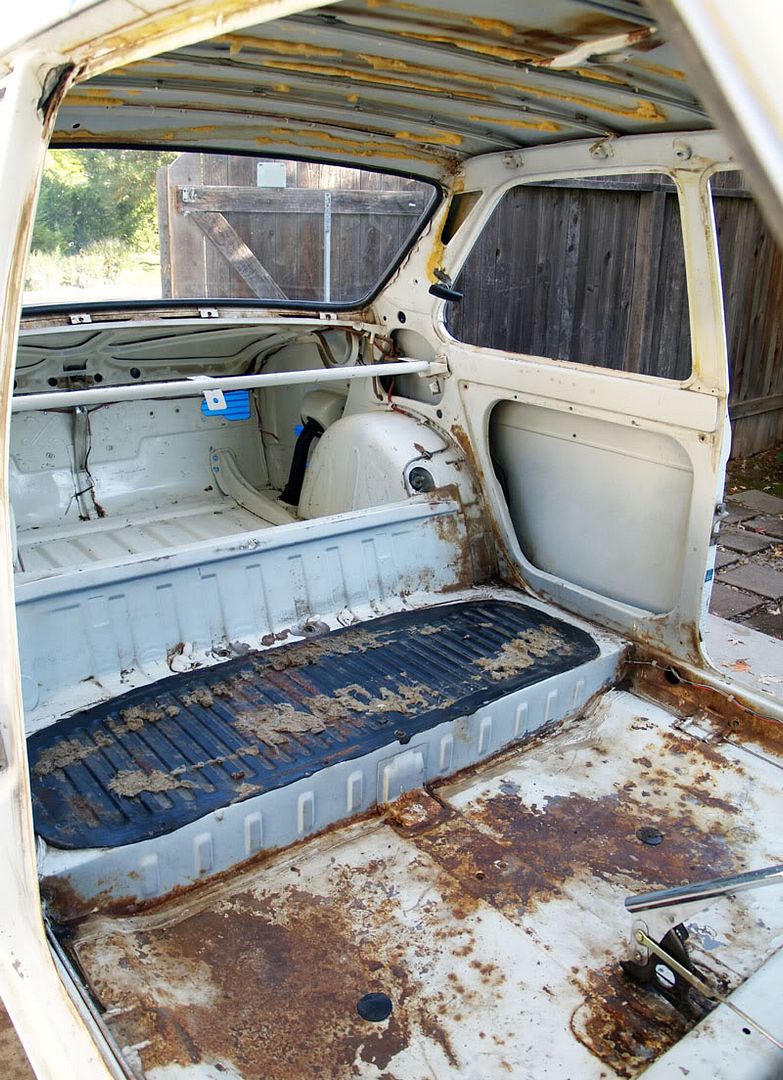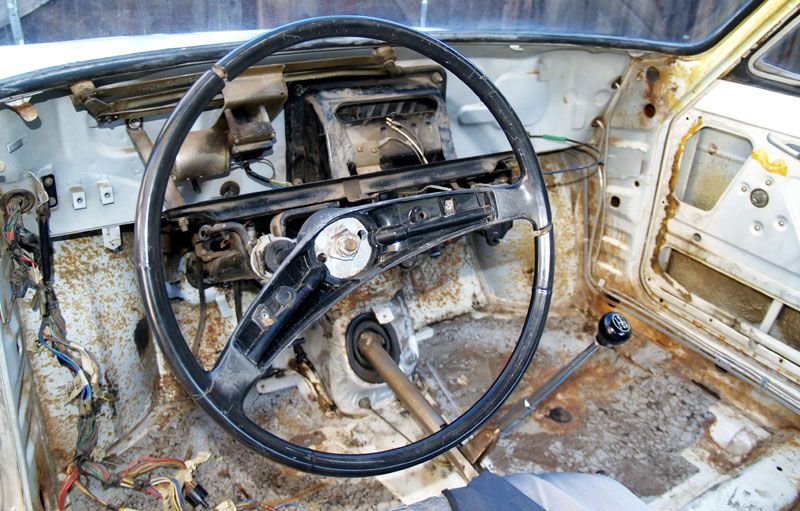 As I was going along, I started working on the rust to see exactly what I was in for...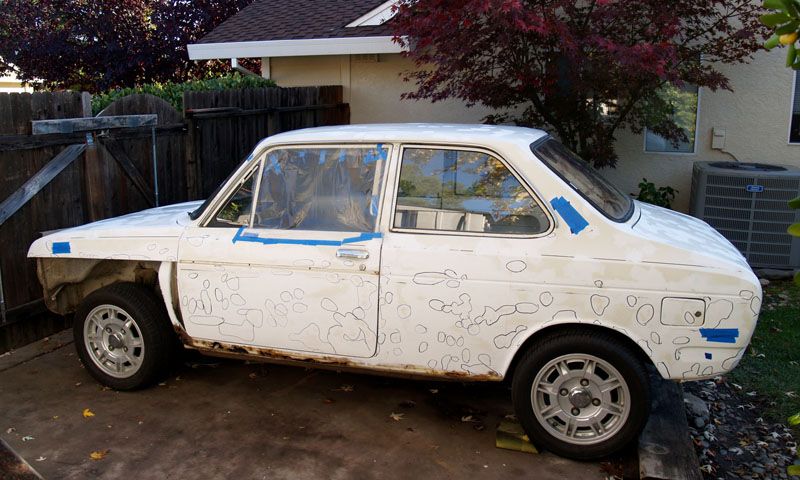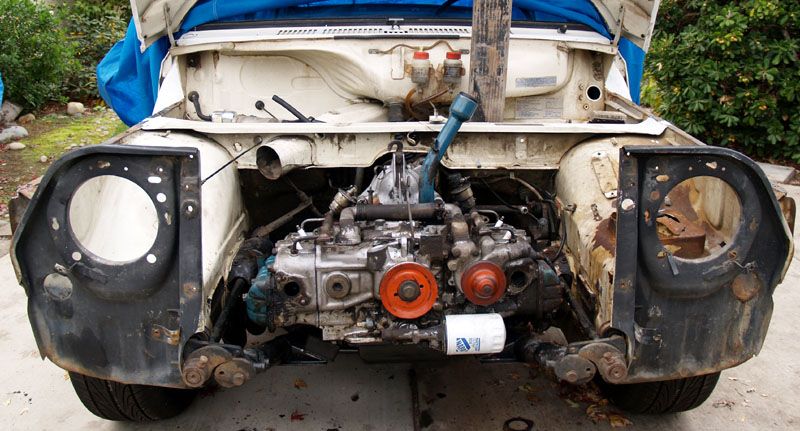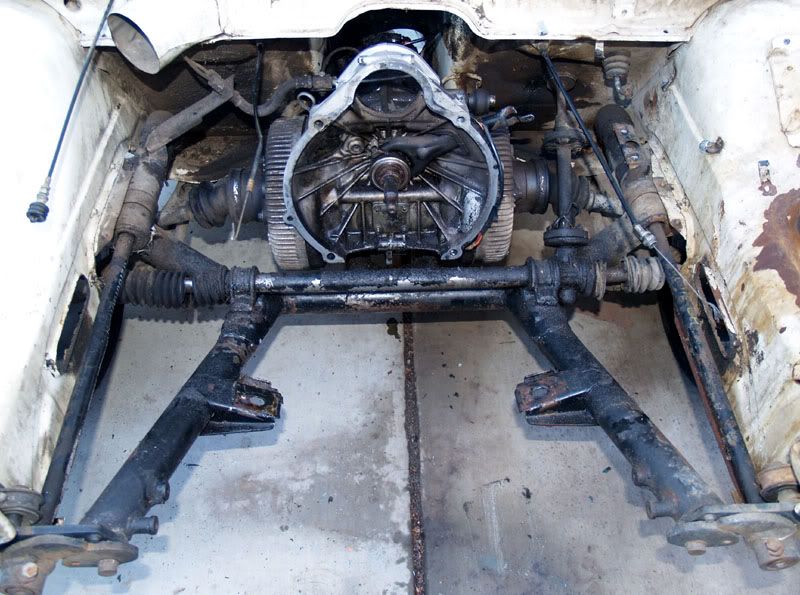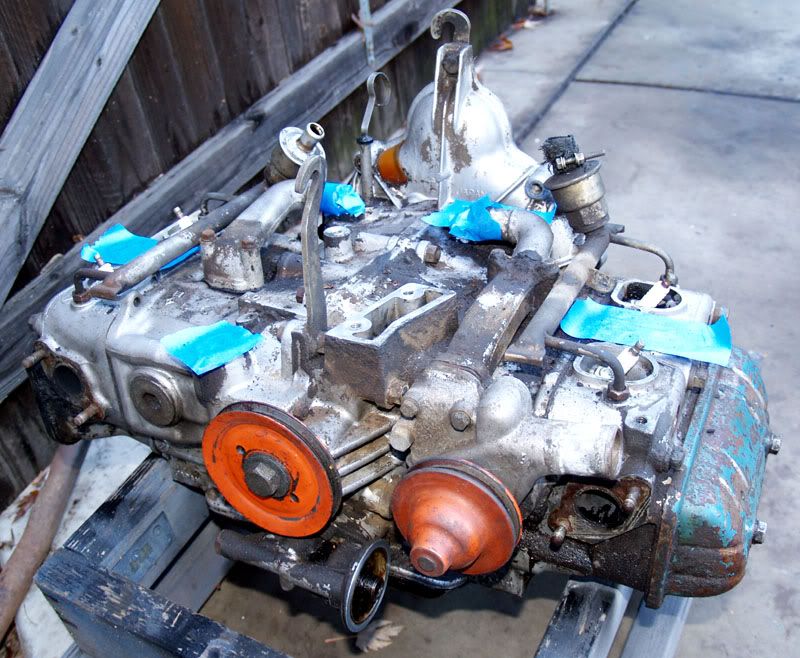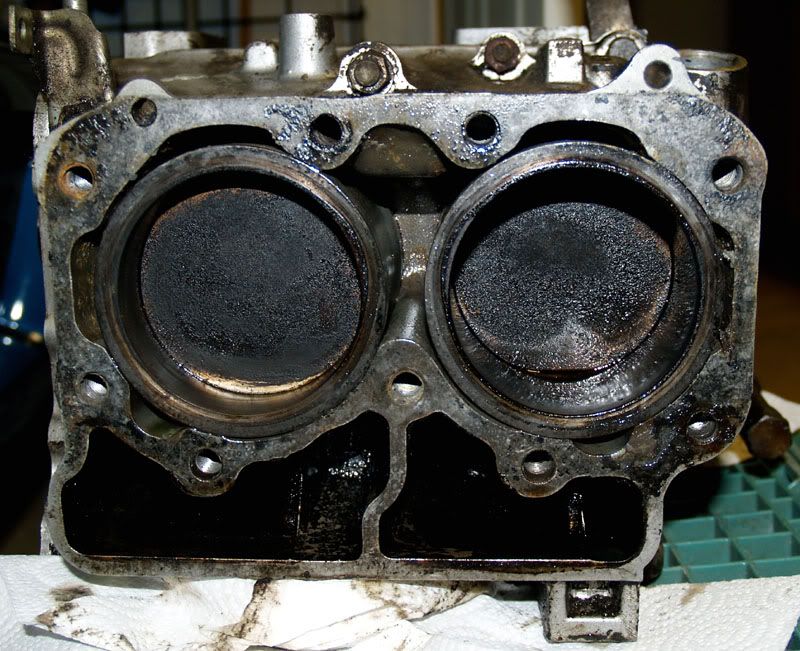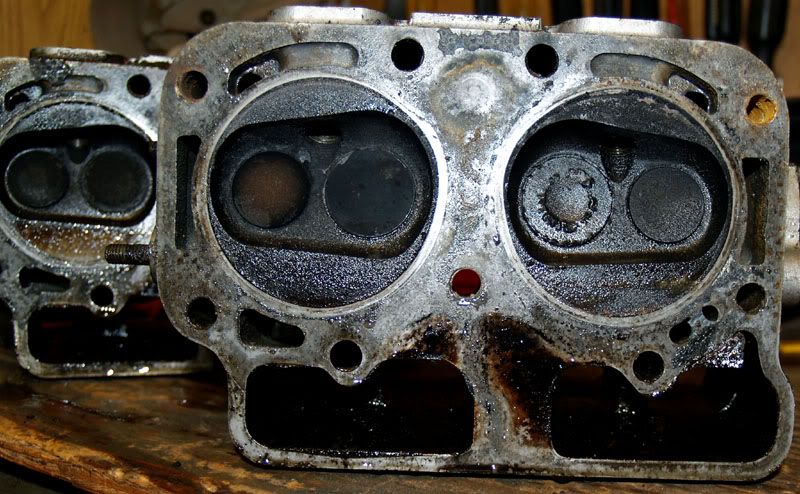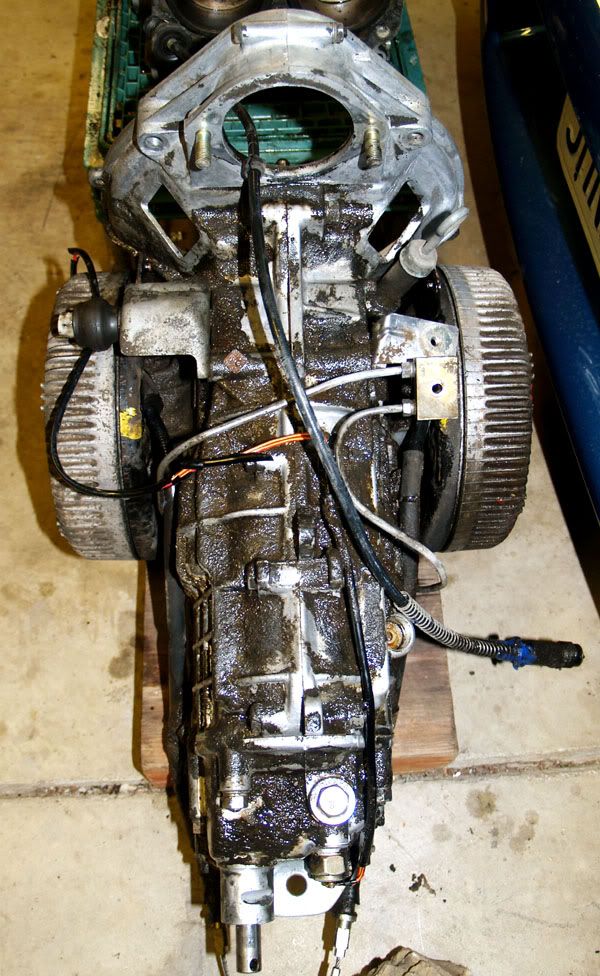 The main bearings were actually shot on the motor, and since the 70's subaru motors are pretty much like Legos, I'm going to use a different motor so no big deal (I kept everything of course). JDM rebuilt EA63 motor (1400, instead of a 1100):
The gearing for the 4-speed in this car is VERY short, meaning its only capable of about 80mph, so i'm looking into using taller gearing from another 4-speed from a later year in the case.
I also started removing some of the surface rust so it didn't get any worse while the car was outside, plus I got a good luck at how bad the bad rust really was: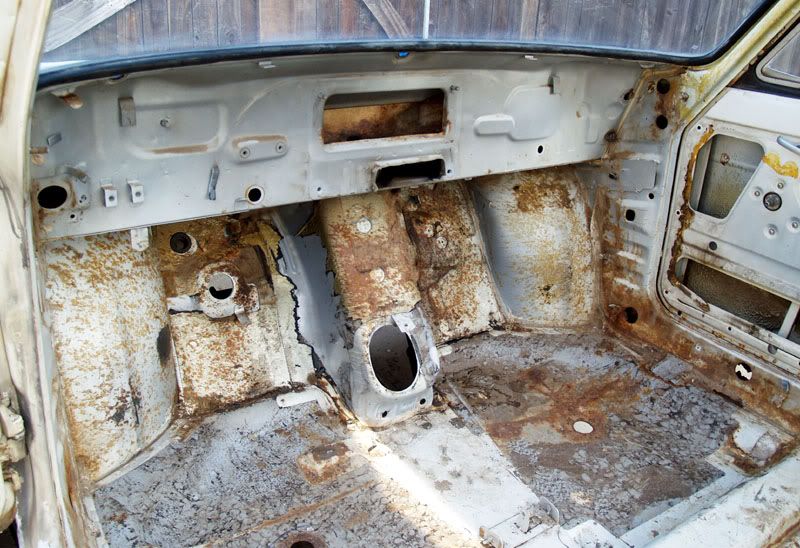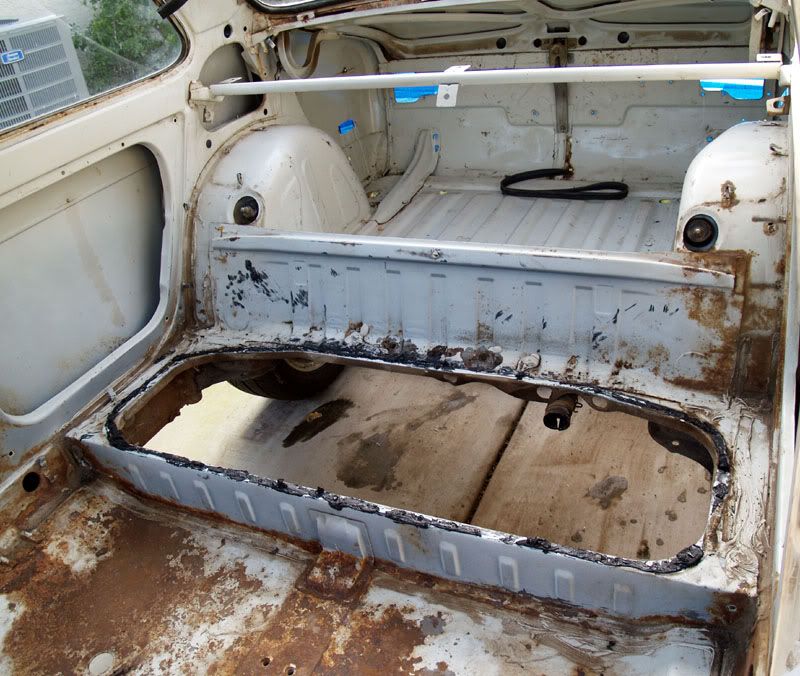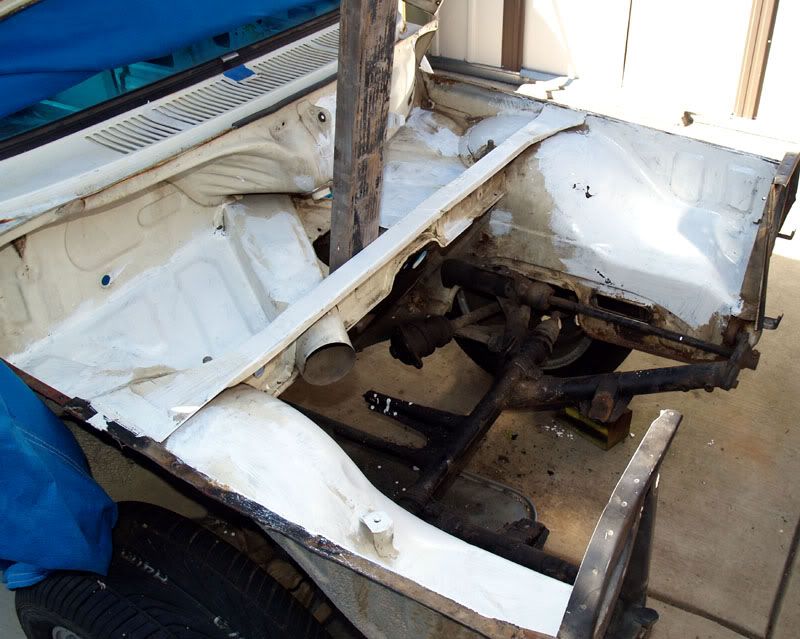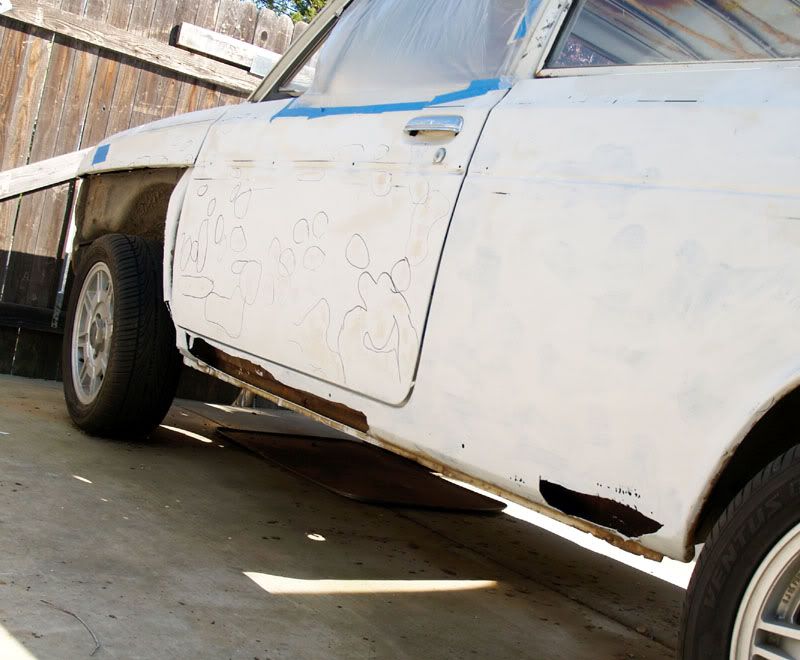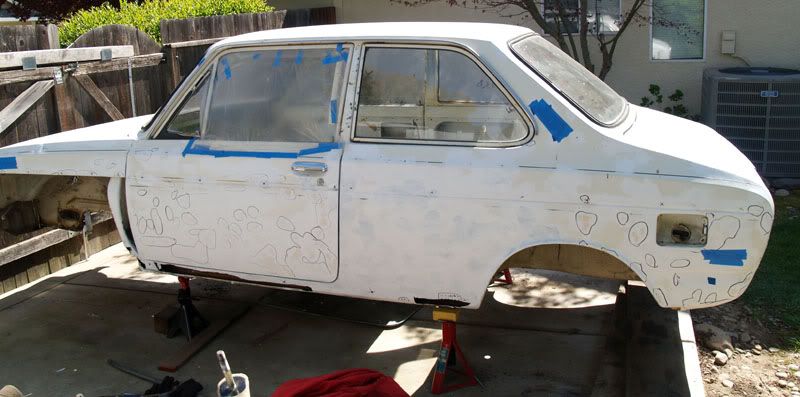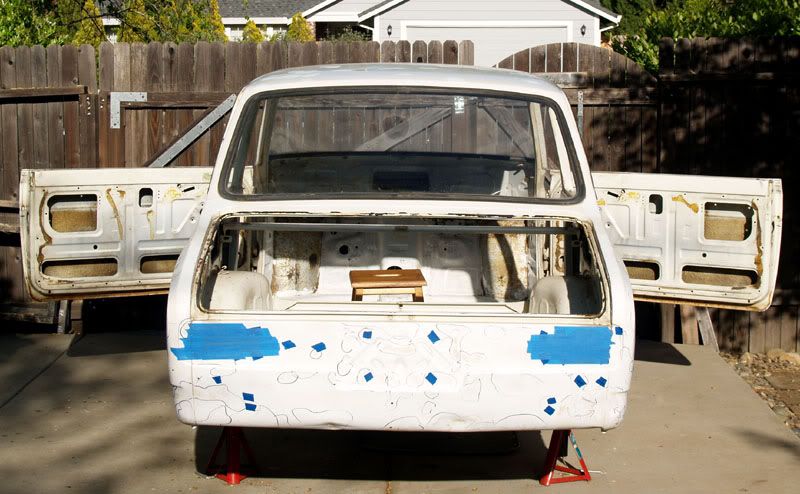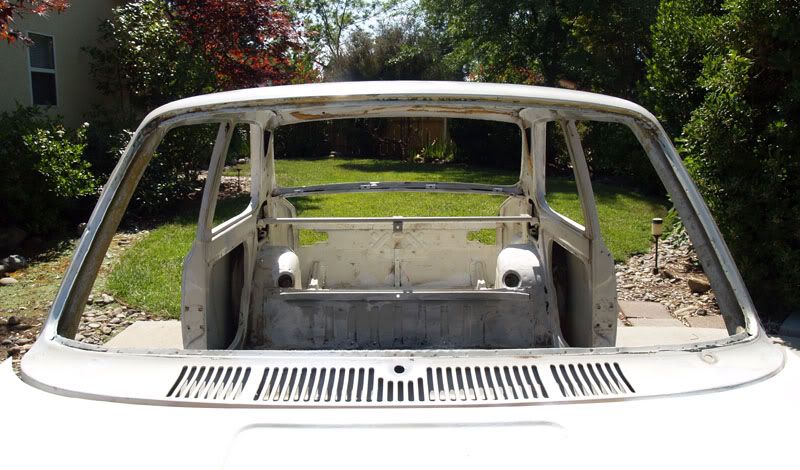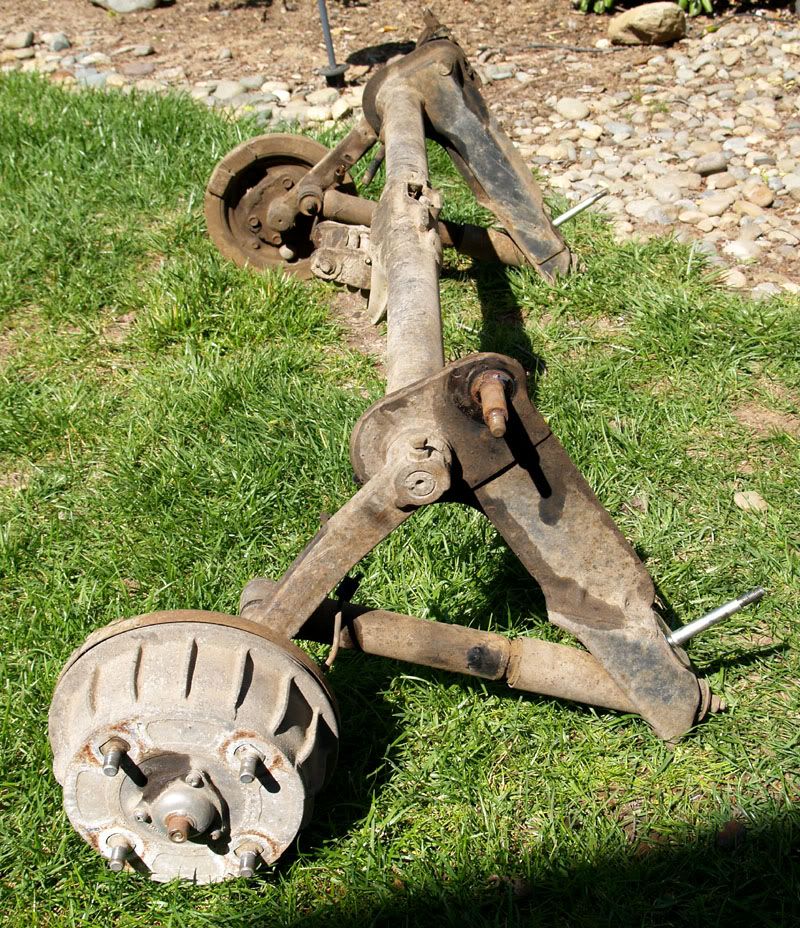 That was the state the car was in about 4 months ago, before I took it to get blasted at American Stripping Co.
http://www.americanstrippingsacramento.com/
where it was blasted with a mineral/plastic two-step process followed by an epoxy "primer" coat to prevent further rust: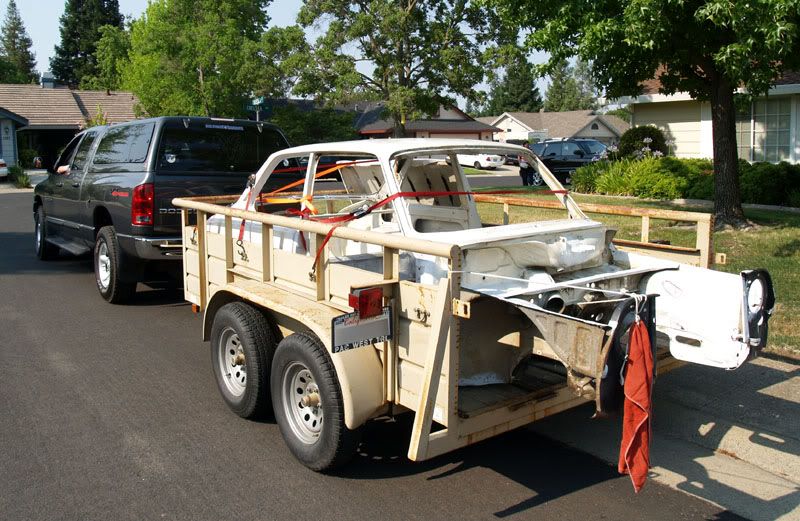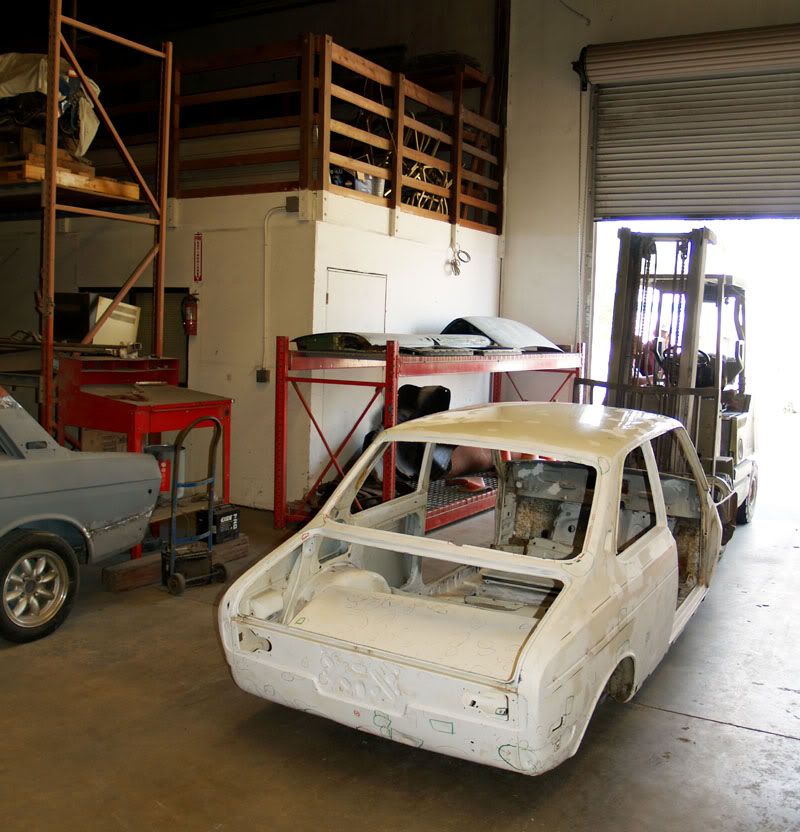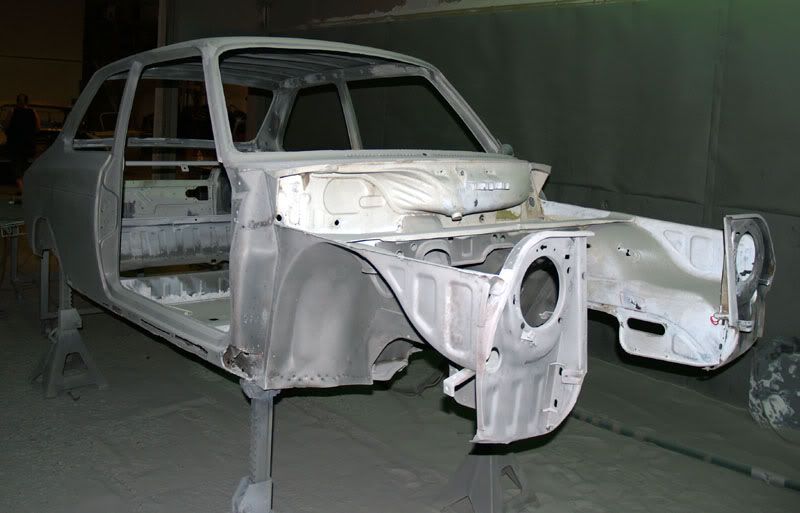 A month or so before I took it to the blaster, I contacted several places about having some custom bodywork done to repair the rust and do a few other things. I eventually managed to get ahold of a shop just down the street from me, Roseville Rod & Custom
http://www.rosevillerodandcustom.com/home.htm
where the owner, Ben, was 100% willing to do the job and 100% on the same page with me for what I wanted to do with the car! I just picked up the car today (I only had them do the metal work that I'm personally incapable of doing).
A couple of extra things they did for me were: Raise the rear fenders (for clearance), delete the rain gutters, plug all the molding holes, delete the fender indent on the rear, make custom rear bushings (going to have some front bushings made that need replacing, stock replacements are not availible),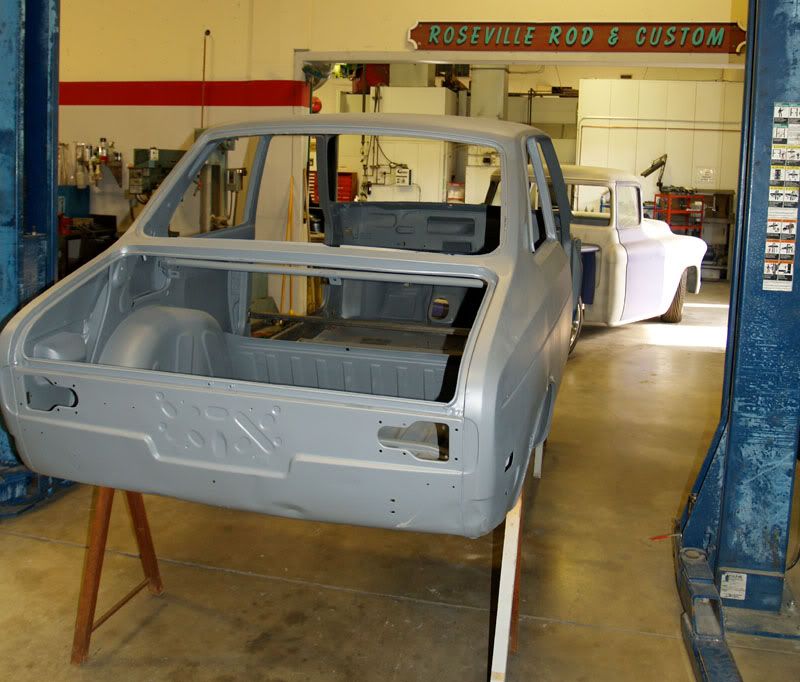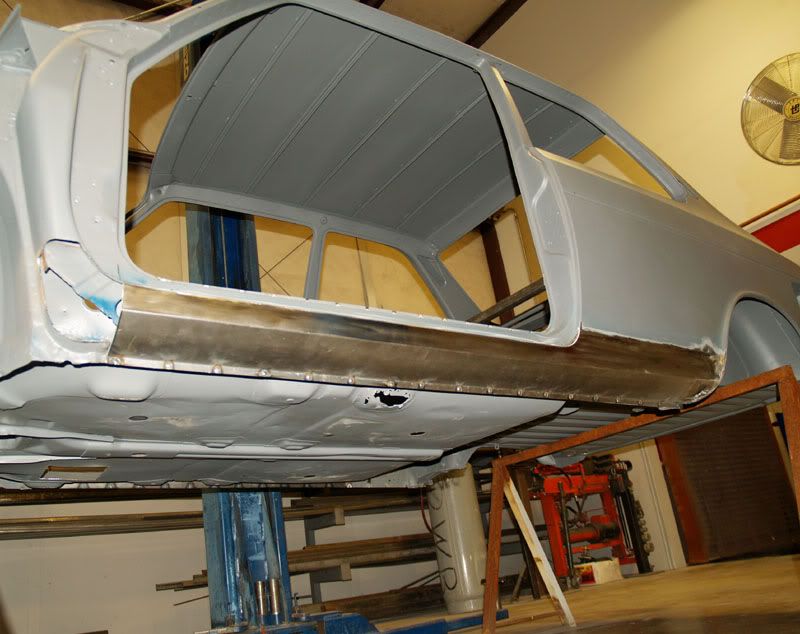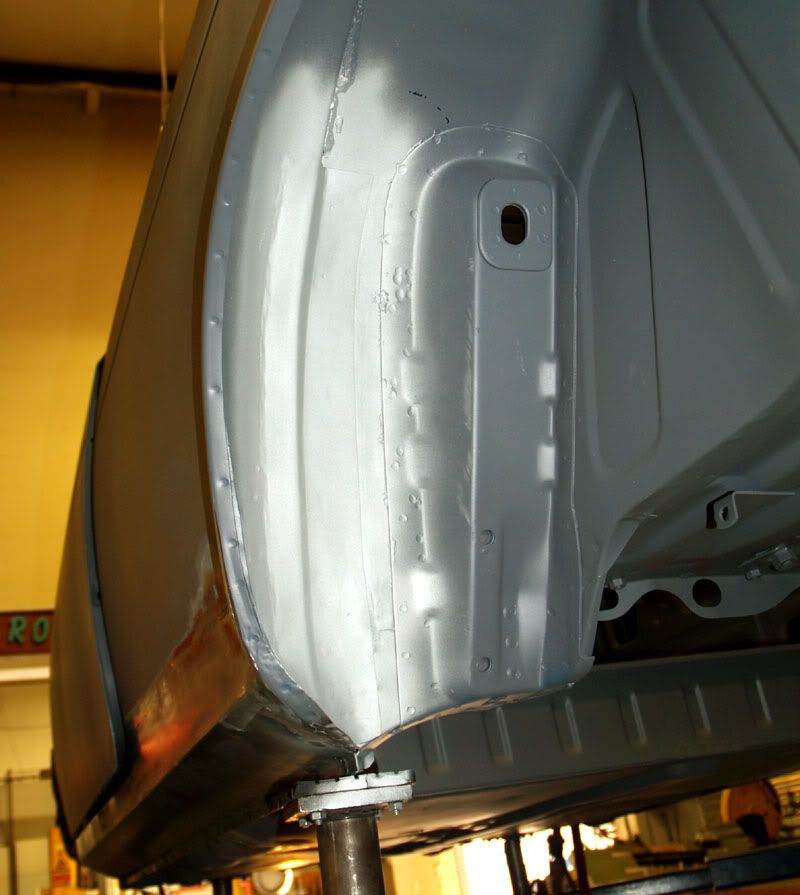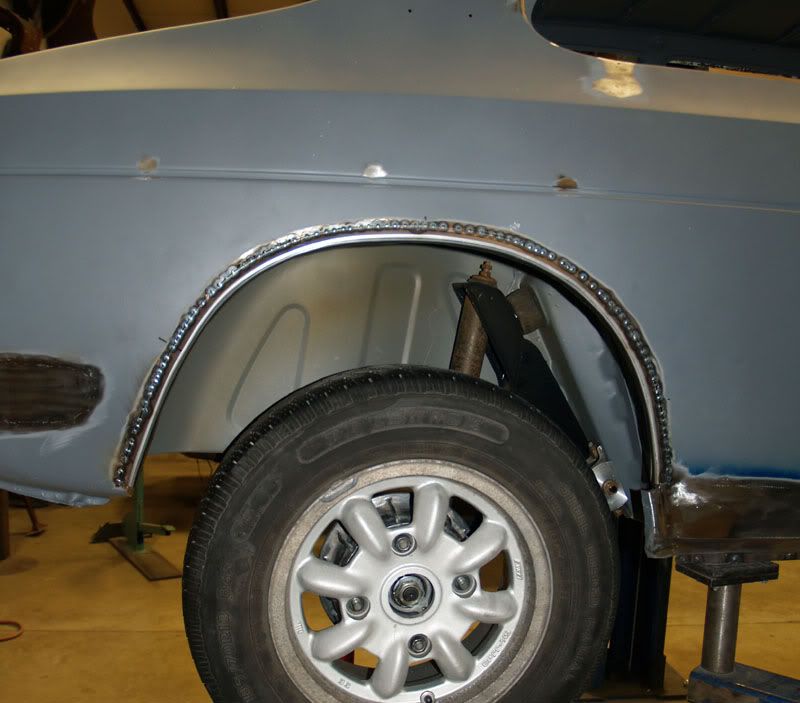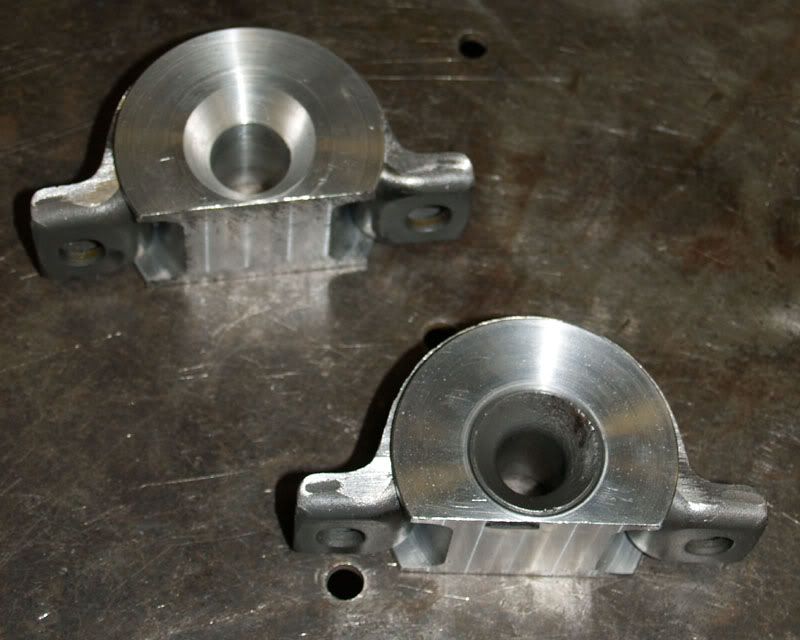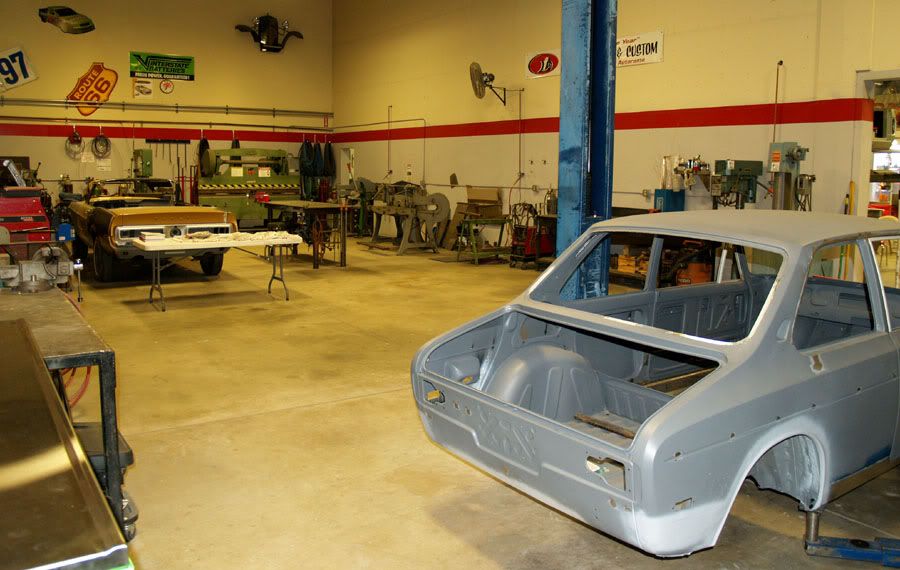 A couple photos from today, the folks at Roseville Rod were even willing to deliver it for me (thanks again Ben!):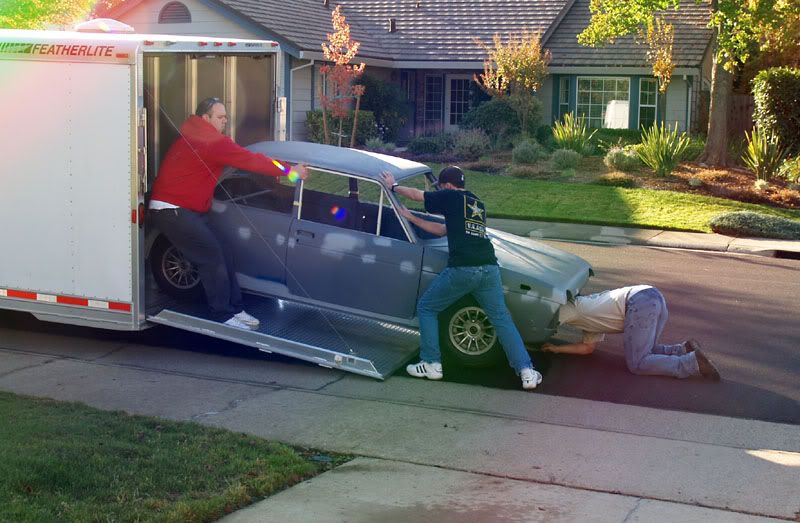 As of now, I have a ton of work to do... However, I need to return the front suspension to Roseville Rod for the custom bushings, and I also plan on having a roll-cage installed but I need seats and custom seat brackets before I can do that, which will probably be next year.
In the mean time, i'll be doing some minor bondo work along with mounting parts and other small detail work. After the roll cage, it will be off to paint