UPDATE!!! well guys, im almost finished with the paint, took me so long cause of work and all that. But im very happy with the outcome, being that its my first time using a compressor and a spray gun. oh and i forgot to add.... IM USING HOME DEPOT RUSTOLEUM PAINT!!! HAHA! i mixed 4 colors to get the exact color i wanted, and i thinned it with mineral spirits. Basically like when i roller painted my civic.
I had to strip down the entire quarter panel where that never drying Maaco touch up paint used to be...
Surprise surprise! look what i found under all that old paint
In the process of making it smooth again
And here is how it looks as of today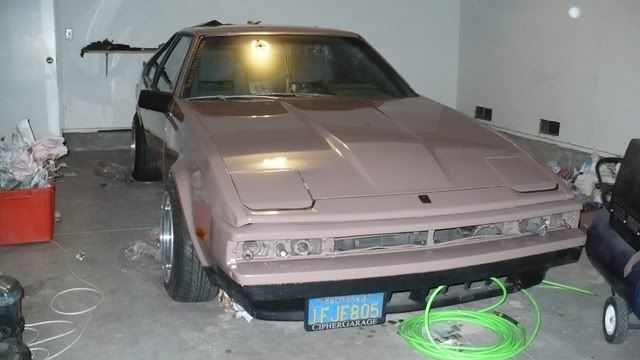 Oh, and i only spent $40 on all the materials! not including the gun and compressor.