At this point we moved on to some of Adrians beautiful old Mazdas.
Now surely everyone likes a RX-2 Coupe, but Adrians example was quite simply jaw-dropping!!
First of all it was an ultra-rare "GS-II" - a model that I personally had never heard of before. And then there was the condition of this beauty!!
Only 52,000 km on the clock, utterly original and unrestored, yet perfect down to the very last little detail!! I could have easily spent a full week crawling all over this little peach taking in all the fab details...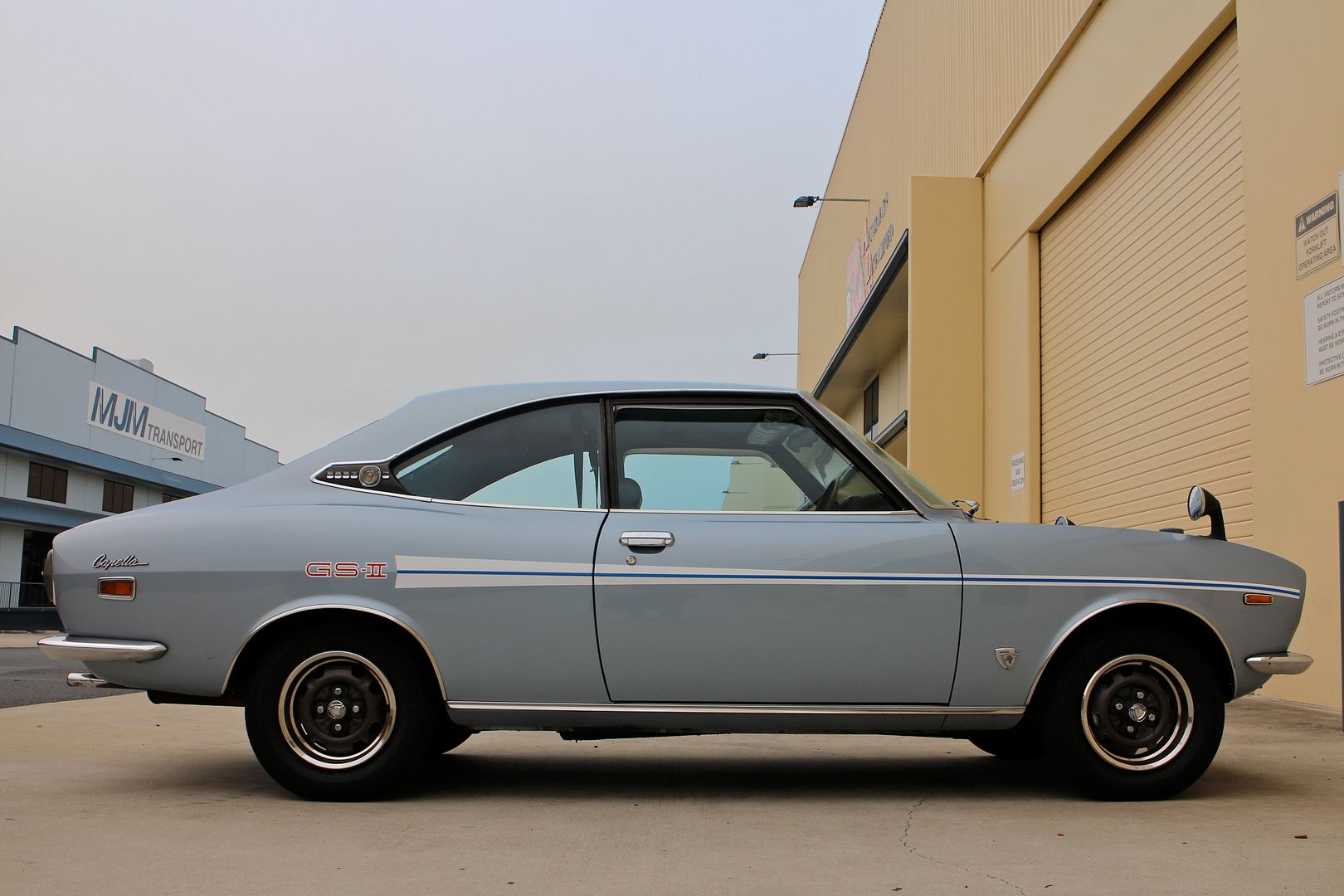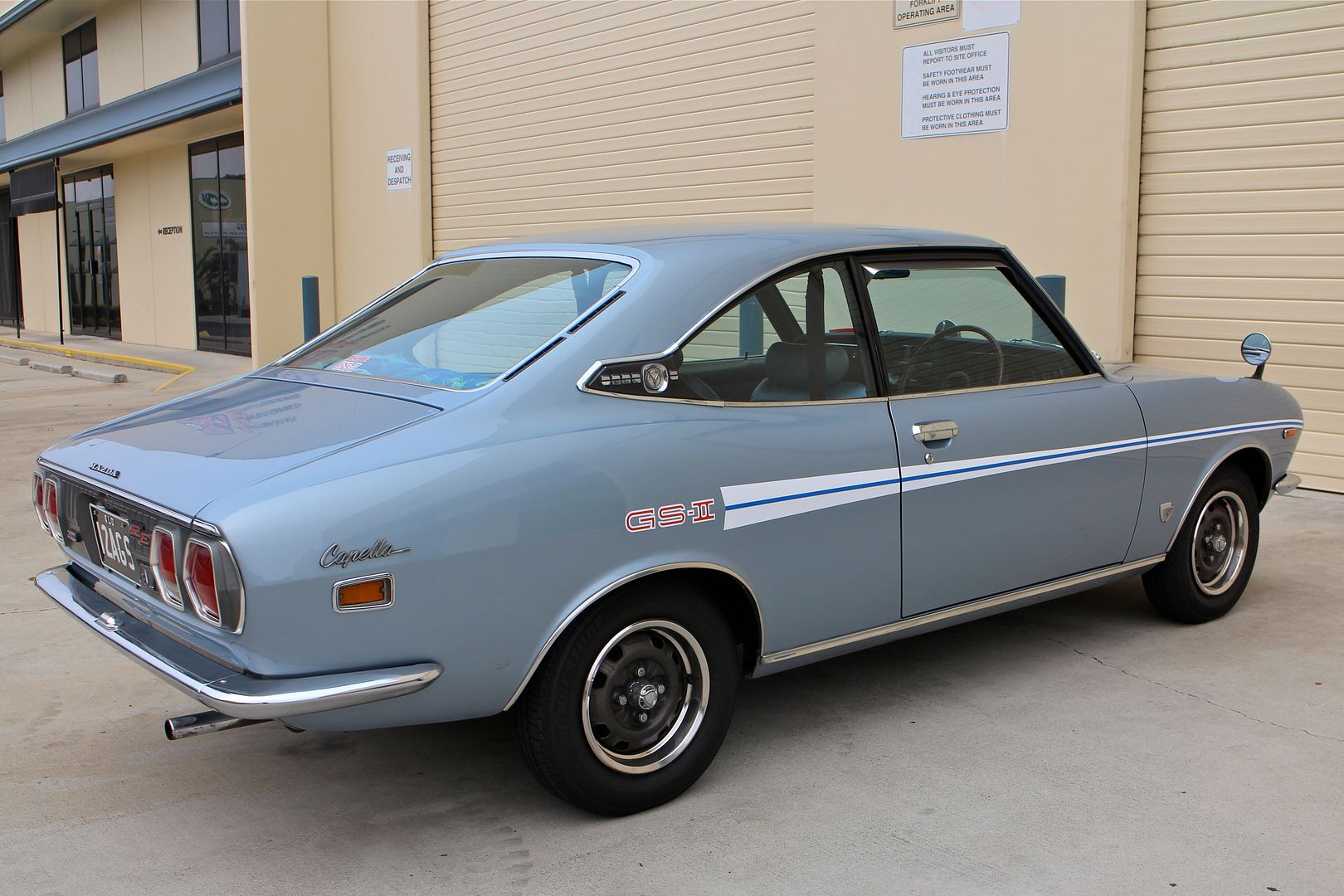 That's got to be one of the best stripes ever applied to any car...
If anything, the interior was even more mind-boggling than the outside.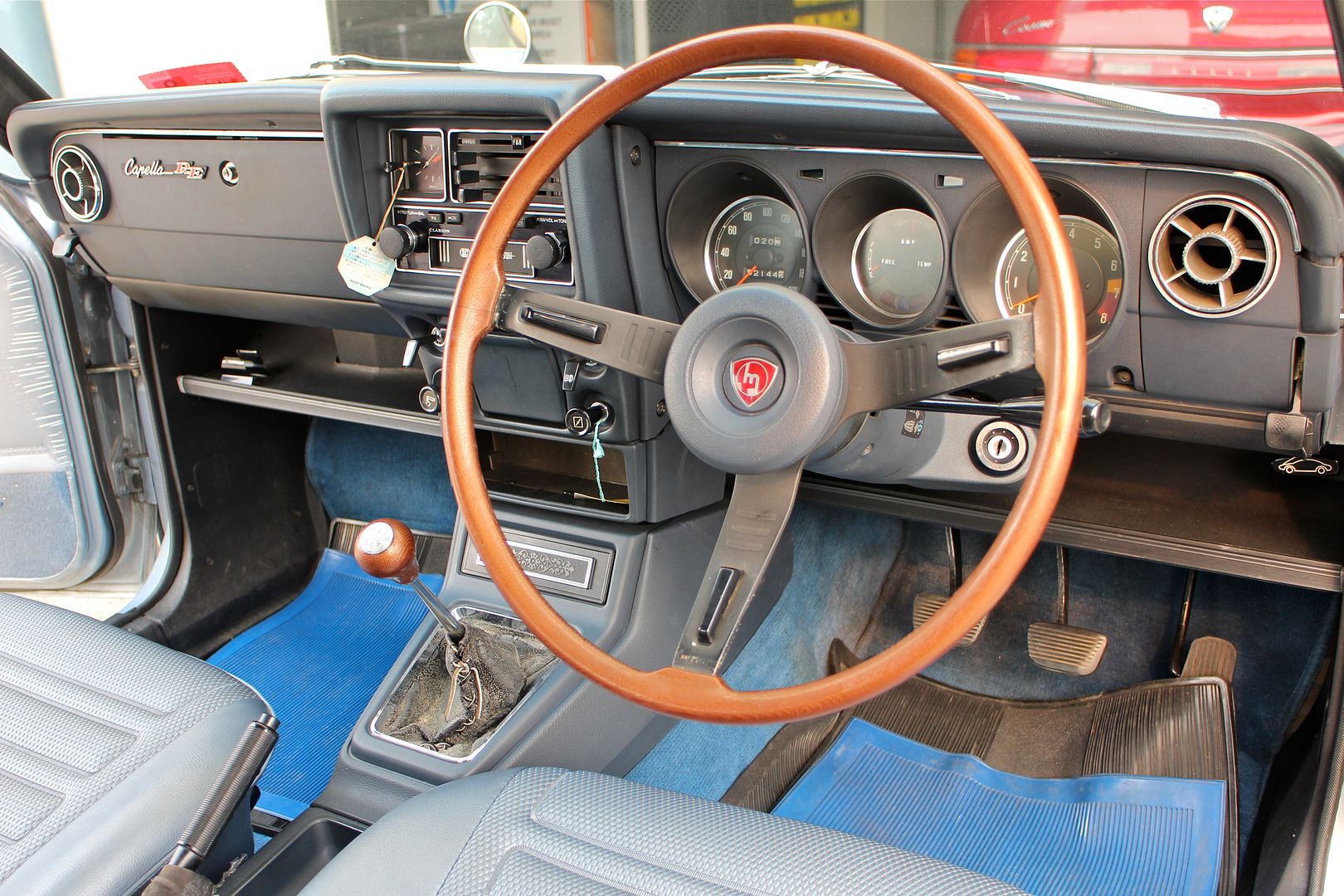 Yup!! Those seats are indeed light blue metallic vinyl to match the outside of this sleek 70's coupe!!
Funny how the same colour manages to be subtle on the outside, yet totally funky on the inside.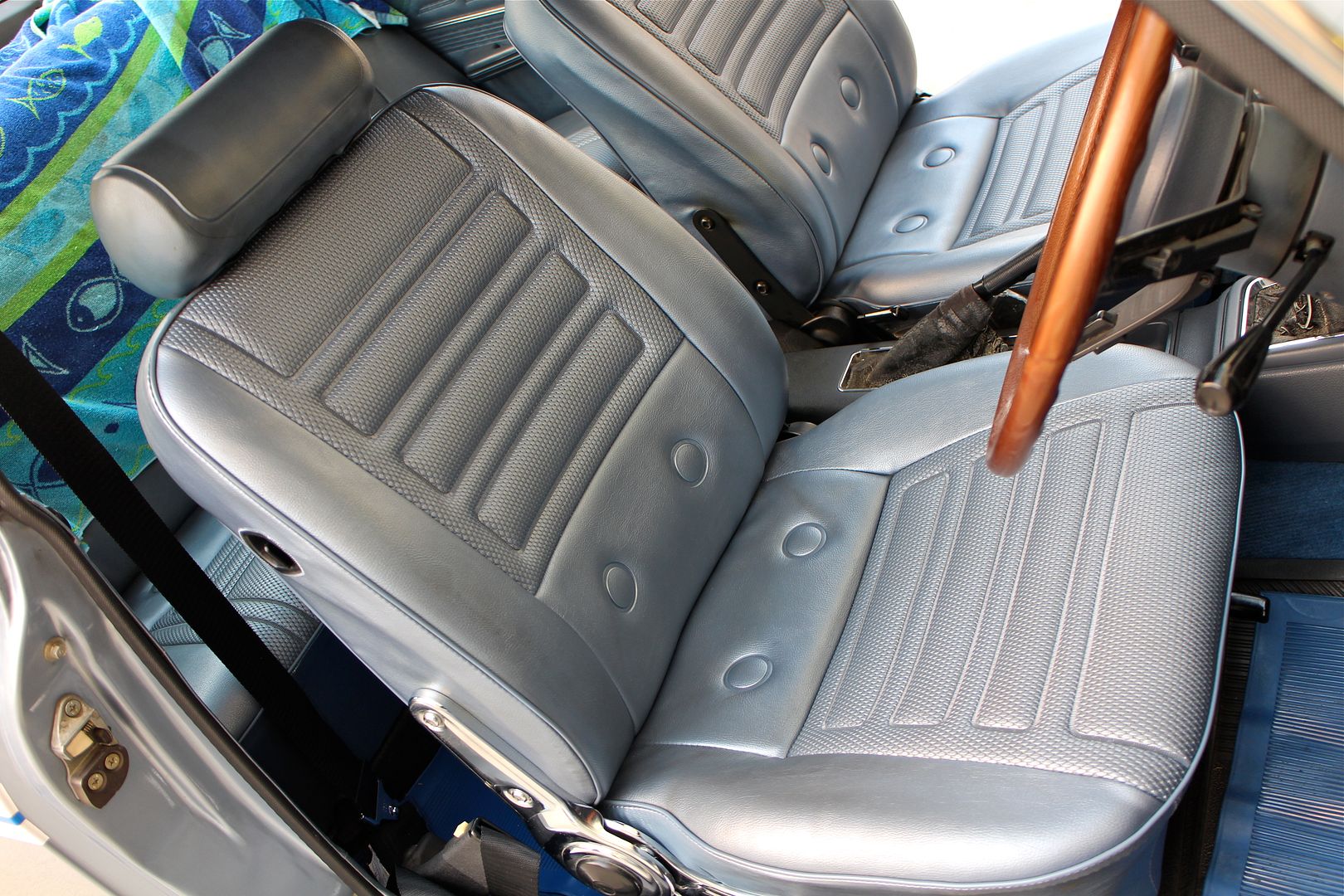 Original Eight Track and the warranty card still attached to the clock.