Alright, update time!
Getting the car into Texas was one crazy battle, as you're all aware. However, once the car was in Texas, there was still quite a bit of work to do before we could go pumping 2-stroke smoke all over the arrow straight Texas roads.
Once the car passes through customs and is in your possession, you're left with a mountain of papers. However, amidst that mountain, there isn't a Texas title at all, which is the one piece of paper you need before you can drive the car. You do however, get your Japanese export certificate back along with the HS-7 customs declaration form. These two pieces of paper are extremely important and completely irreplaceable.
The state of Texas requires quite a bit of legwork to be done before they'll hand you a title. Fortunately, they outline it all pretty well here.
http://apps.txdmv.gov/vehicles/drivers/ ... oreign.htm
As you can see, step 1 is to have the HS-7 document. Check.
Step 2 is bond stuff, totally not applicable.
Step 3 is form VI-30A, which is a state Vehicle Inspection form. That simply required a trip down to the local vehicle inspection place, super easy.
Step 4 is the interesting one. The VIN has to be inspected by a proper vehicle theft unit at a police station to make sure that no VIN swapping shenanigans took place. Since there wasn't a place in our sleepy little town that could do it, my father actually had to load the car up on a trailer and take it to the closest place that did.
Step 5 is to fill out an I-130U form, which wasn't a huge problem at all.
Step 6 says something about "if the vehicle is less than 10 years old", so it got summarily ignored.
Step 7 is presenting the ownership document, which in this case was the Export Certificate. Despite being mostly in English already, we still had to get a certified translation of the document to satisfy the Texas DMV.
That's it really!
Here, Dad had the little guy loaded up on our small two wheel trailer for the trip to get a VIN inspection.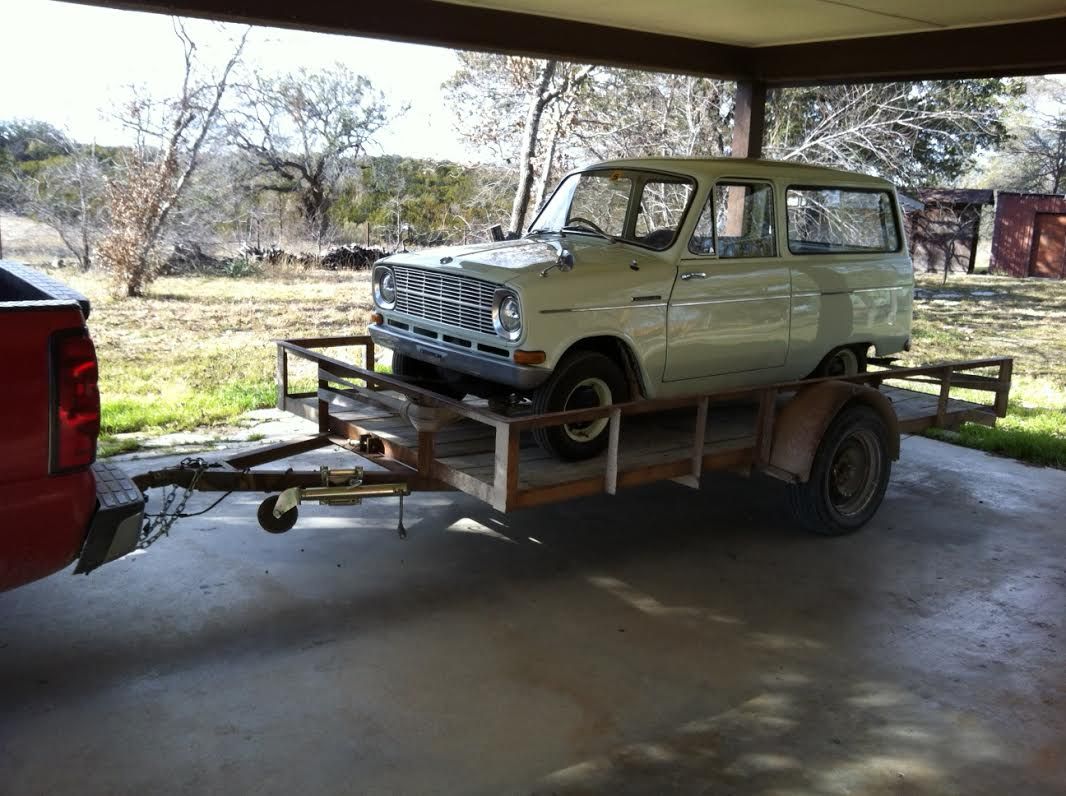 After Dad had the VIN inspection, he towed the little guy down to the local inspection place to get a state inspection. Once the certified translation came in and we had the I-130U properly filled out, Dad collected up all the paperwork and submitted it for a Texas title. Magic happened and voila!
(I blurred out some of the important info on the title here)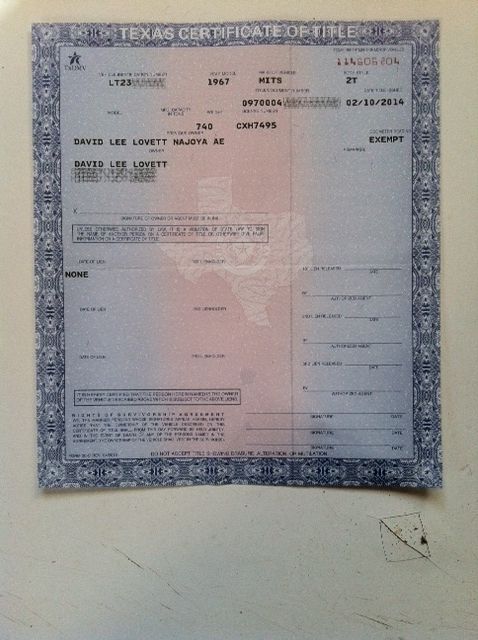 They're a little big and goofy looking, but there you go, proper Texas license plates on a tiny little Japanese kei car from the 1960s!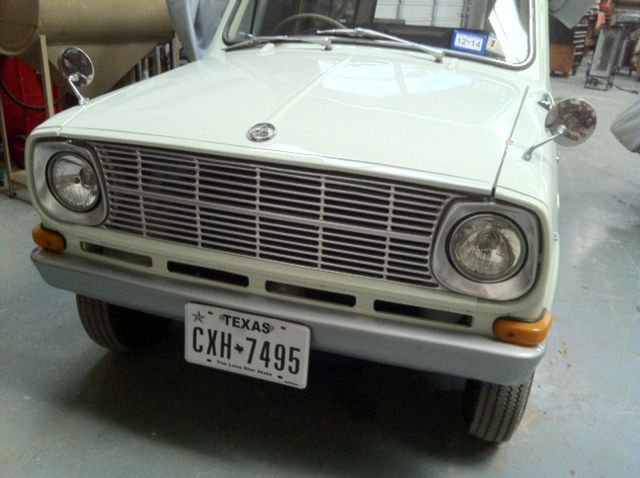 She's now 100% legal to drive on the roads! Although, come to think of it, she tops out at about 90 km/h and the speed limit of every surrounding road is 120 km/h...
It's been a wild journey, but the car is happy, healthy and fully legal!
Thanks for reading guys!
Cheers,
David