So alots been going on since JCCS.
On my way back from jccs alt went out, so i coasted home on fumes, after that something happened to the carb. It had 2 stripped screws and was pissing fuel out of the bottom. She would run fine when you drive, but if you stopped and idled, she would run bad, rich, and blow smoke, had figured fuel was building up in the manifold and untill it burnt off it would run like crap. So i found a place with rebuilt carbs with good reviews and so far highly recomend them, National Carb, was 220 shipped to my door, and thing looked nearly brand new. We have ice and snow so i cant test drive her, but she idles great, i dont smell fuel anymore, and under load she is fine, so once i get to drive her i will know for sure.
Gotta love a clean engine bay.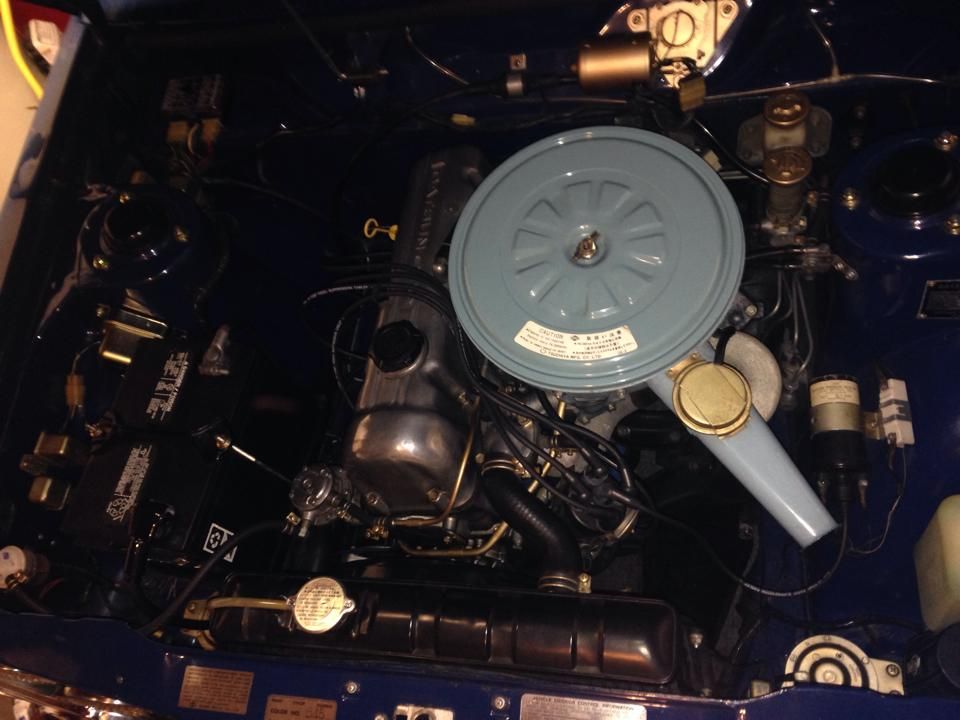 Heres the new carb.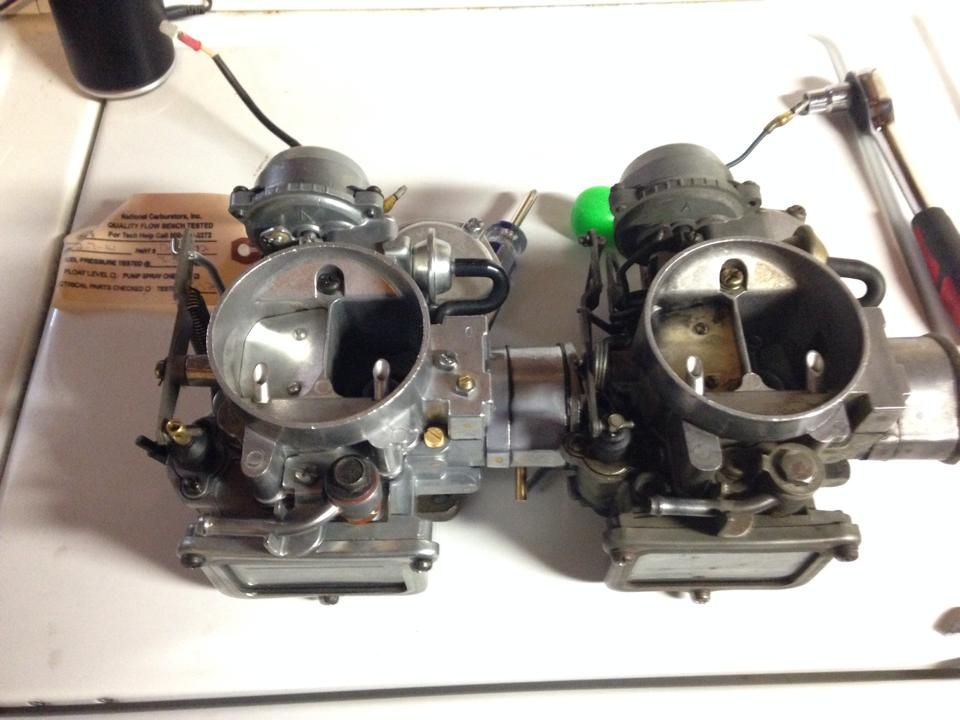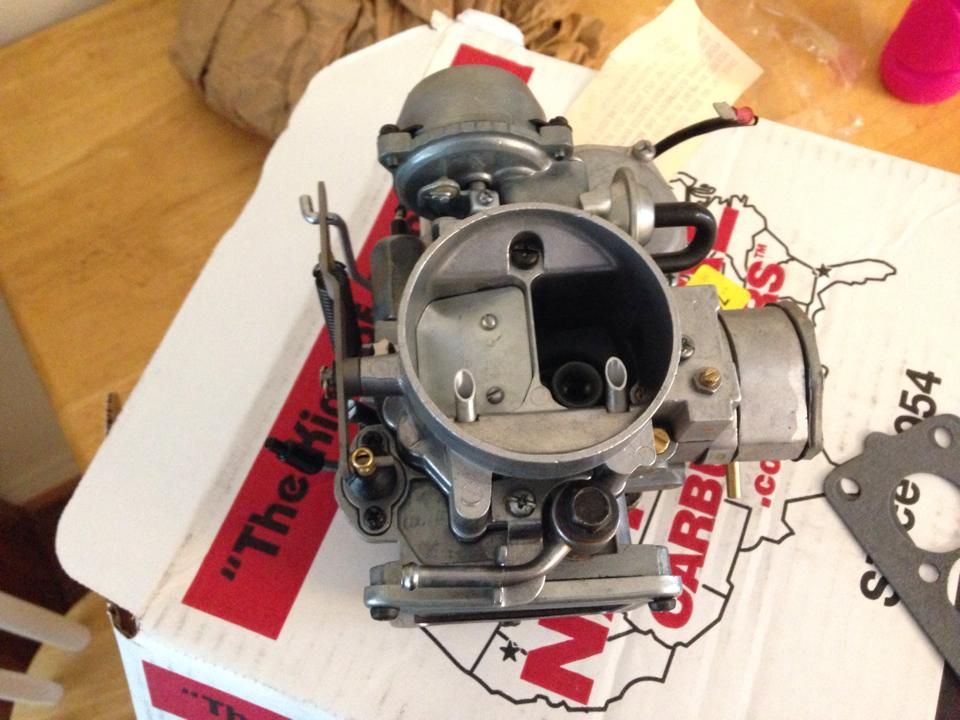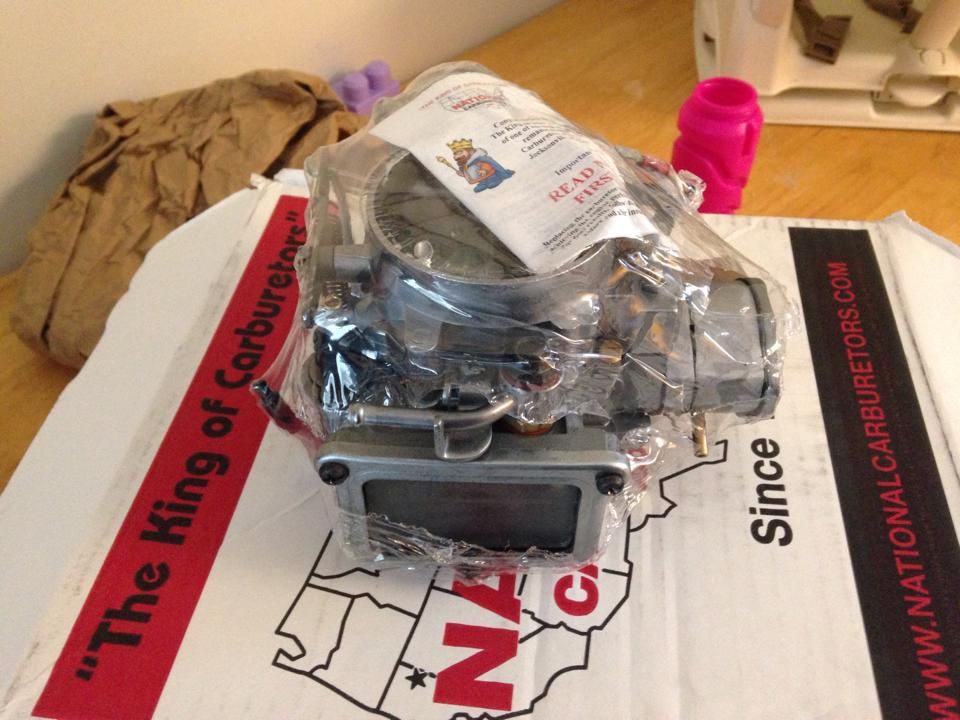 New fender chrome Rubber.
New NOS datsun floor mats, found a dealer that had some old stock, and they had these.
You can see the fuel all over bottom of carb.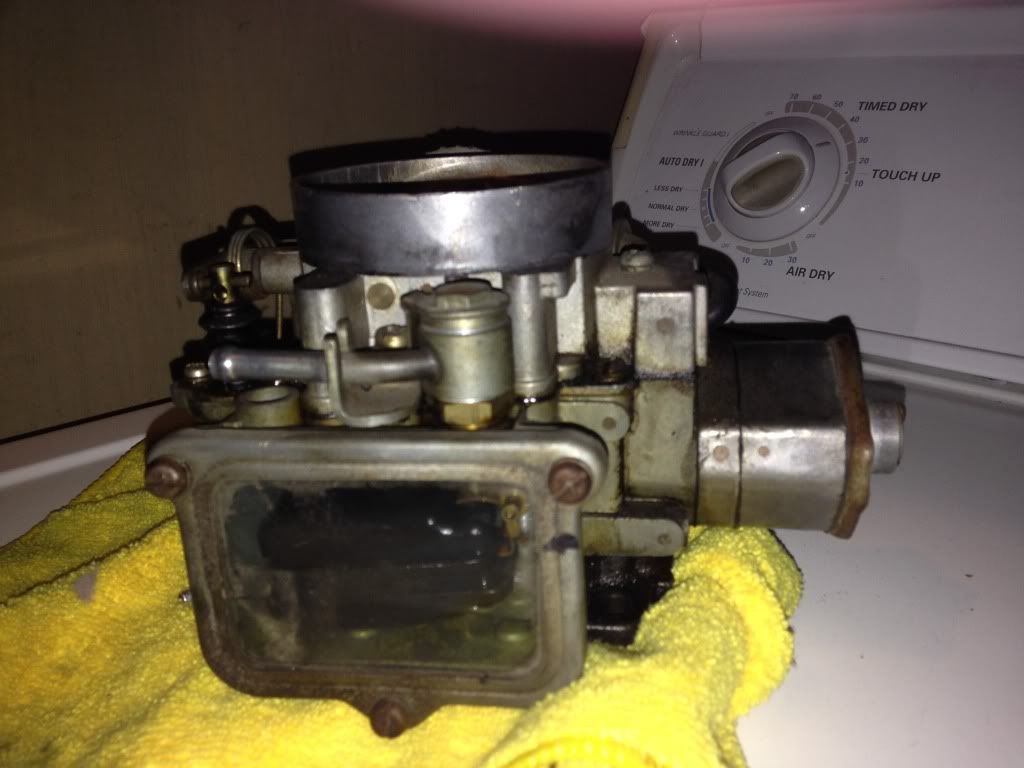 Some pics at JCCS.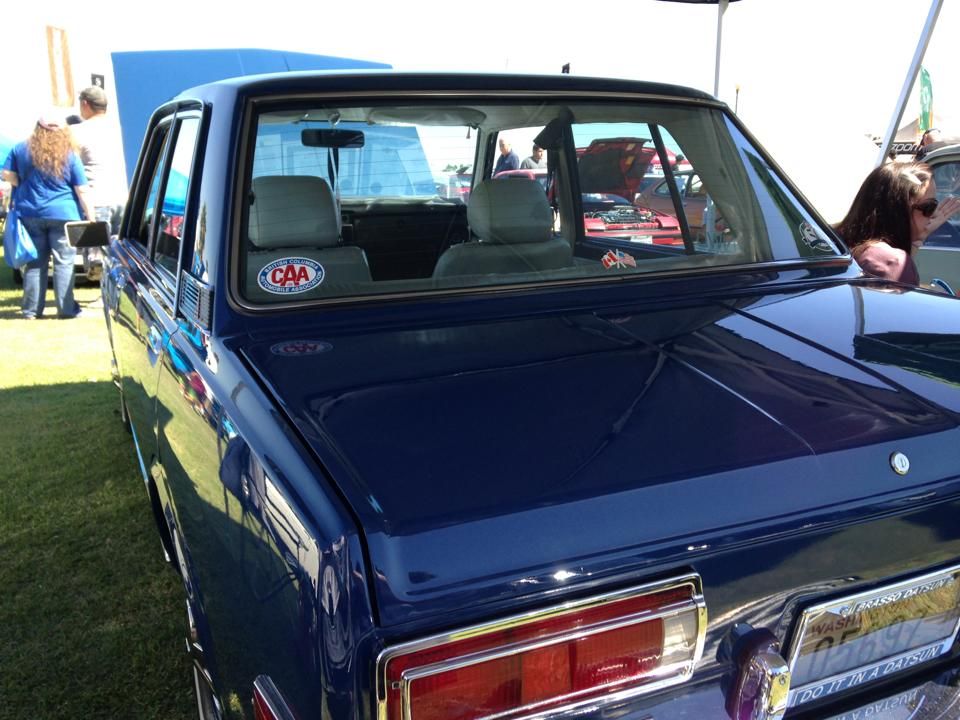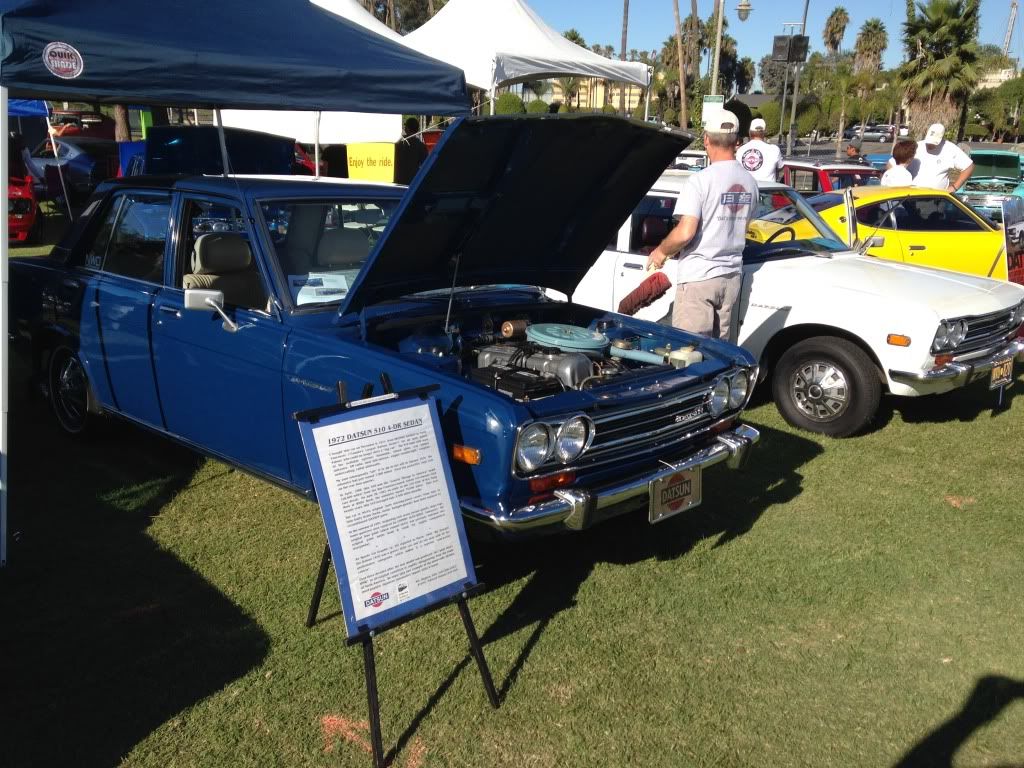 Fast Specialties in Vancouver Wa owned by dick hanna dealerships asked me if they could sponsor my car for the Portland Roadster show to have it entered, i said yes, so i get a free entry into the show which is pretty cool and displayed at their booth, funny a shop that modifies cars wants a stock car displayed. Felt like i was running out of time since show is in a month with having been waiting for the carb. Now i need to road test it when the snow melts, and get her in to get detailed.