Here againnn. Had a little one week holiday so it was time to work on this little chick again. Didn't really do anything major, only some small stuff but still something I had to do before she is ready to rolll.
Back on christmass holiday I ordered from DX some LED bulbs to replace the original ones in dash.
Also someone had previously cut the dashboard to fit modern 1DIN radio on it
. At the same time the original radio had been thrown away.
That is probably something that has been done for most of these cars.
Some time ago I found nice 'nipple radio' that I decided to use in Celica. I'm planning to modernize the radio, but more on that later.
Here are some pics.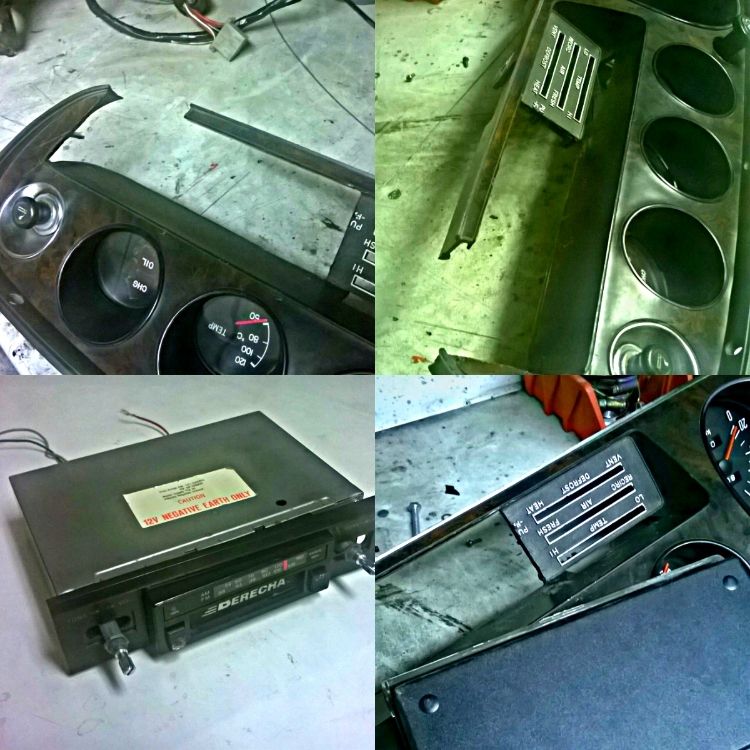 So I wanted to fit that retro radio on the dash so I decided to fix it.
Found some plastic case that seemed to be made of similar plastic as the dash so I used it to get pieces for my fix. I also replaced all the bulbs with LED ones and here is the result.
I think that it turned out to be OK, compared to what it was before.
It actually looks better live than in pics.
I also started to make exhaust system and adjutable panhard but they aren't ready yet so you won't get the pictures yet.
I did some big renovation to my garage 3 years ago and ever since I've been planning to install some workspace lights.
This week I finally got that done, took me maybe an hour.. Maybe could have done that earlier


Stay tuned!