Nakazato: Thanks! Im looking forward to weather that will let me actually ride at 14,000 rpm hehe.
Primo_toy: If I ever get back to the US, I might need to look into shipping it to Canada first, then the US. I wonder if the importing rules apply in Canada are the same for bikes as they are for cars...
I will have to try the rubber glove trick, does the audio still sound OK with the glove tip on?
Funny you should mention wind cause I went ahead and tried to make my own wind sock! There was no actual sock for my mic model and similar socks for voice recorders are upwards of $50! Ouch.
I looked up DIY versions on youtube and was surprised at the results people were getting. Most people either used a foam wrap for mics that never came with a foam cover and/or fake fur around the mic. Since i already had the foam cover, i decided to try and make a fake fur wind sock. It turns out, the best kind of fake fur for mics is called "dead cat" fur. It is similar to long-haired cat fur; fluffy and thin. A trip down to the craft store netted some strips of the stuff. Unfortunately, the strips were on the thin side but it could work.
On my way home, I stopped by the dollar store and found some foam curlers that would work great as the structure of the cover.
First, I cut a curler and it's inner structure. I decided to use the foam as well since it just seemed to add more wind protection.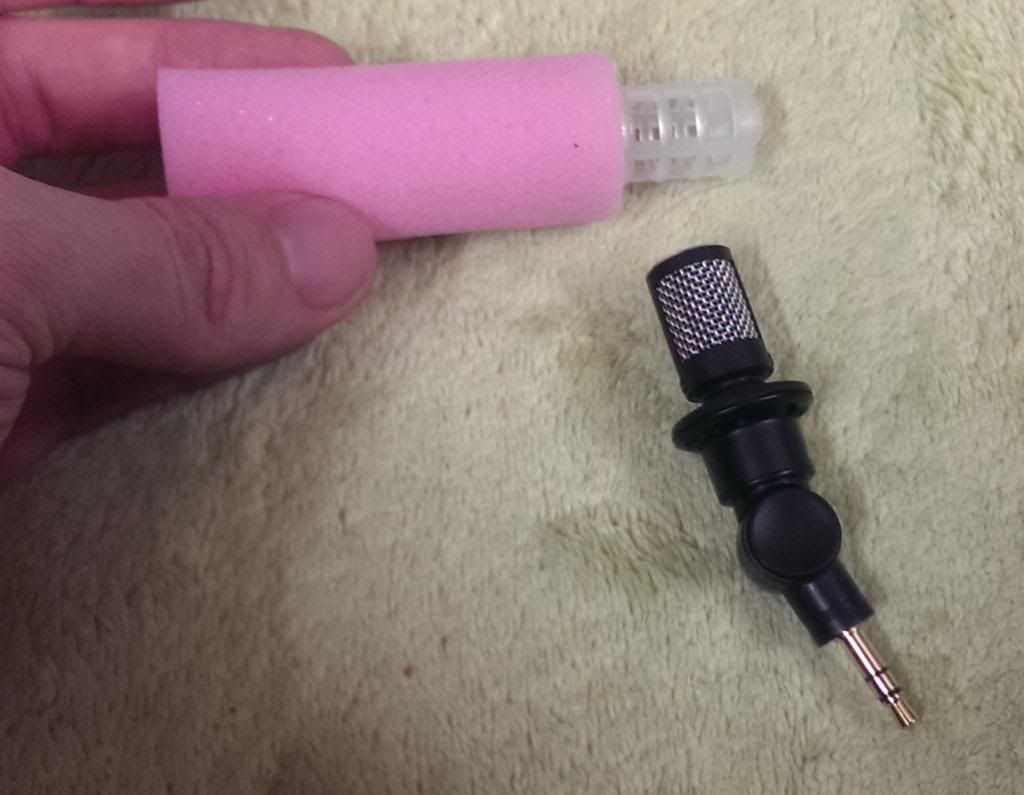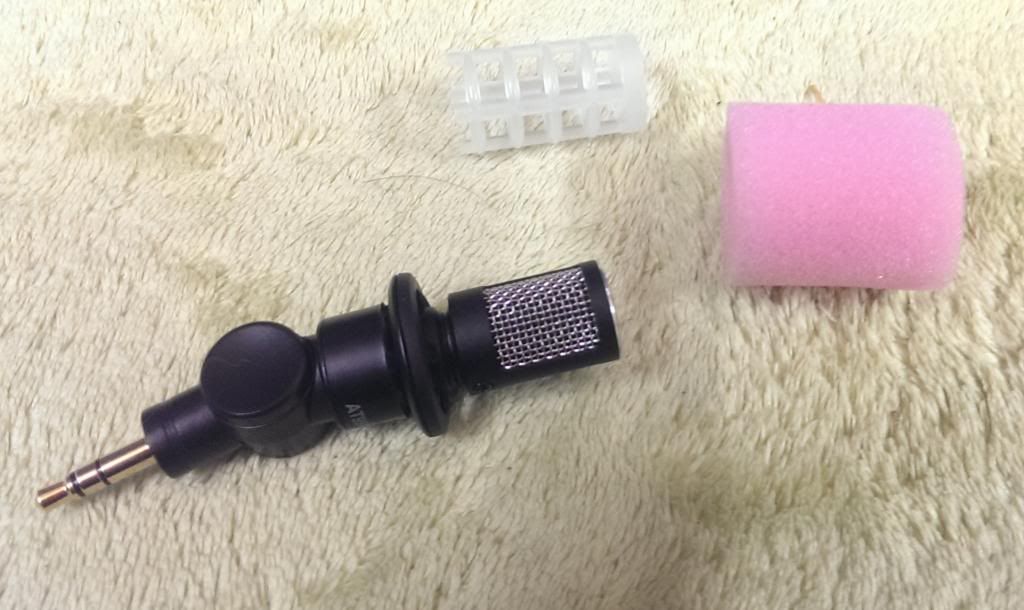 Next, I glued (super glue) the cut end to make a kind of cone shape.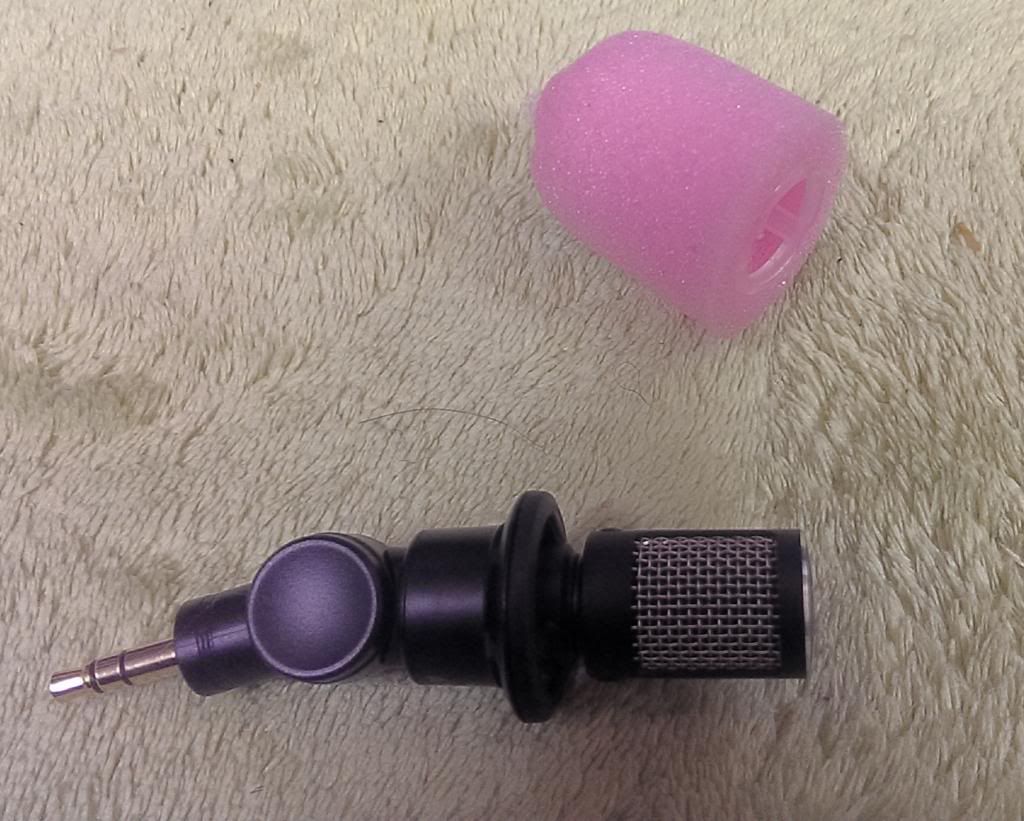 After that, I started to wrap a strip of fur around the diameter of the curler. Finally, I added a patch to the top of the foam. Since the mic only has receivers on the sides, the top didn't matter so much but who knows.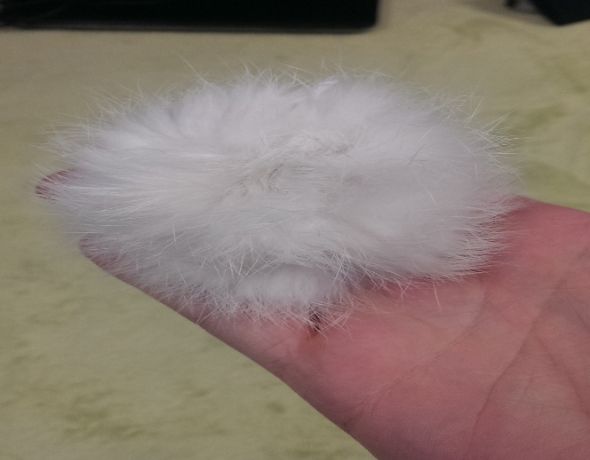 I wasnt super satisfied with the first version since it seemed to be a bit short so I went and made another a bit longer. This time, it was long enough but I had troubles with the glue playing nicely. They are not the prettiest, but hopefully they work OK.
On to the testing:
I decided to test voice and varying levels of blowing onto the mic from about a foot away. This would help me gauge the distance the mic could be from an audible source and wind suppression from speed.
blowing strengths: Low=cooling your soup, Mid=getting a spider off your arm, Hi=blowing up a beachball
First, no foam sock. Bare mic.
Talking: Clear
Low wind: decent
Mid wind: Bad
Hi wind: Forget it
Second - Stock foam cover on mic
Talking: Clear but a tiny bit less base
Low wind: Great
Mid wind: Some noise
Hi wind: Pretty Bad
Third - Home made "dead cat" fur sock with foam core
Talking: Clear but less base
Low wind: No wind detected
Mid wind: No wind detected
Hi wind: Some noise
I concluded that my results were pretty spot on with others that tried this DIY experiment. Im not sure the wind sock will stand up to high speeds but the wind may be secondary to the audible source (engine/exhaust). If I position the mic near the intake or engine body in a covered area, I dont think wind will be any trouble. If I position near the exhaust, who knows.
The sock construction is OK but I want another shot. I see women out and about with the same type of fur on keychains in a ball shape (fuzzy balls!) so if I want to experiment more, I might start with something already in the shape I want. There also might just be limitations to any wind sock that cannot be overcome.
Total cost: $5 USD ($3 for the fur, $1 for the curlers, $1 for glue)