And now for another update!
The Z is now in the garage! It's a tight fit next to my roommates Ducati but I'm happy to have it. It didn't take long before I started to tear the car apart to rebuild it. First thing I got my hands dirty with was the oil pan.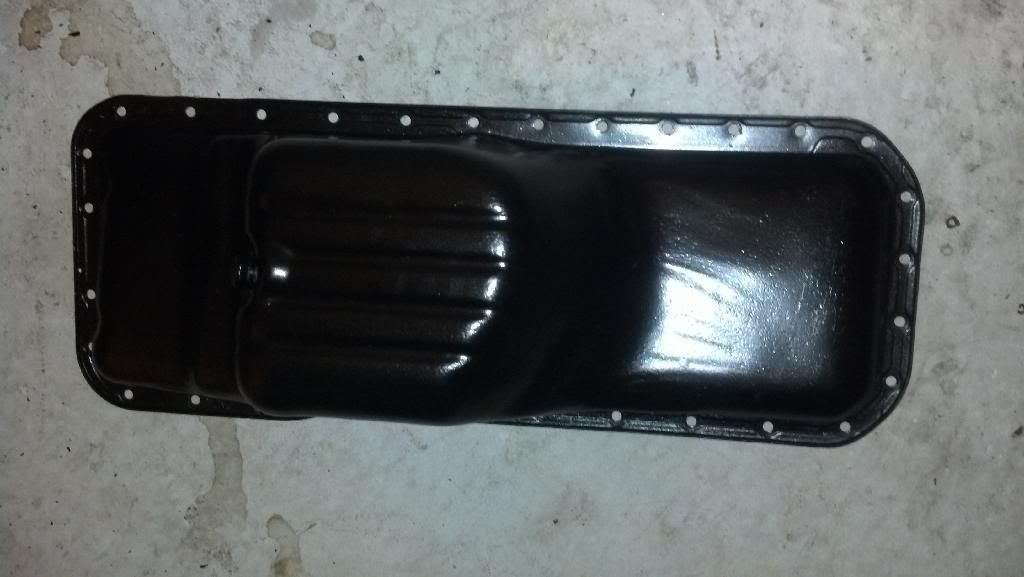 Went ahead and painted it with rust proof enamel and then with VHT engine enamel and replaced the gasket which was in a very sad state at this point.
Then I got into it deep and disassembled the front suspension. Wasn't the easiest task to do with all of the rust and factory loc-tite. After getting it all off the car and cleaning up this is what I ended up with.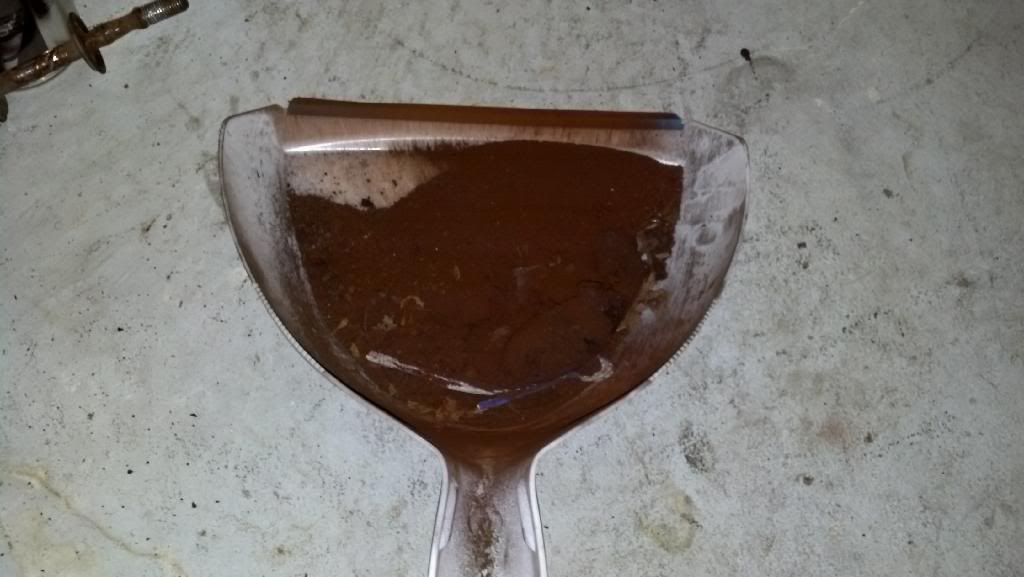 And now for some comparison photos!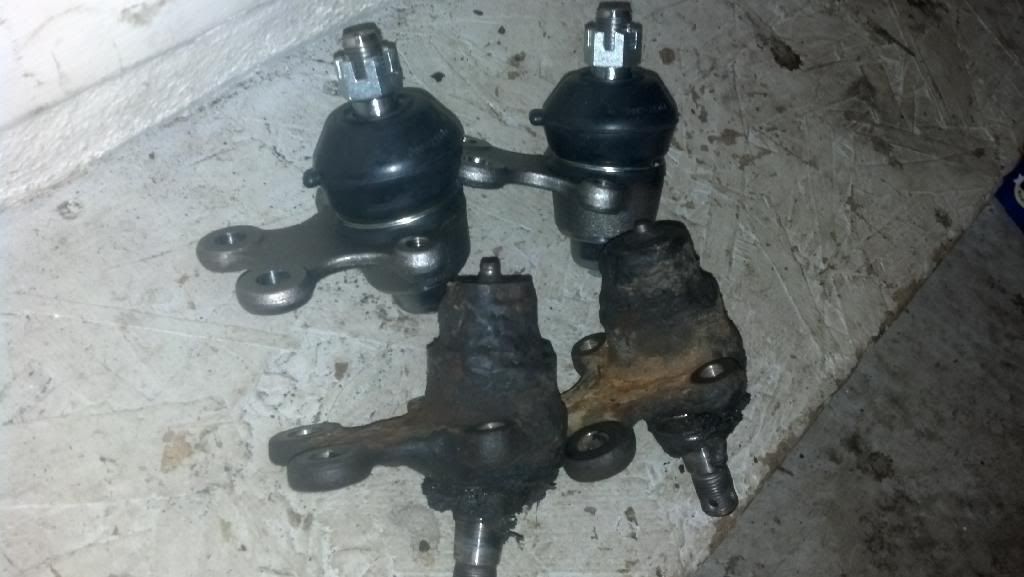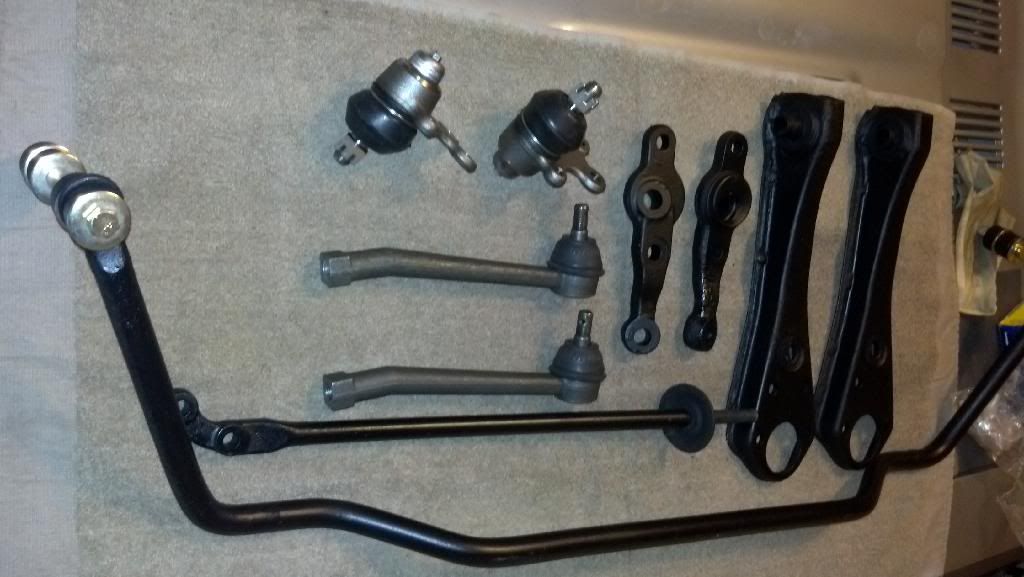 All of the parts were wire brushed by hand and the painted with rust proof enamel and then some wonderful VHT Chassis and Suspension Enamel. I'm really happy with the way they came out. And yes, this was the only place I could place all of the suspension to get this picture. Almost ready to be put back together, just waiting on another compression rod that I ordered off of Ebay because this is what my other one looked like:
I've also ordered quite a few more parts including new rotors, brake hoses, a complete set of Hyperflex Polyurethane Bushings, thermostat, radiator hoses, drain plug, cap, oil pressure sending unit and a few pieces of literature including a few JNC magazines to keep me inspired. Expect another update soon when I receive my compression rod and have the front of the car back together. And again, until next time, mata ne!