Alrighty, so I managed to get back out to the garage this weekend to get some genuine work done!
I checked the head with a straight edge and it's not warped in the slightest, but I was slightly worried about it being a little rough. So, I borrowed some nice, flat grinding stones.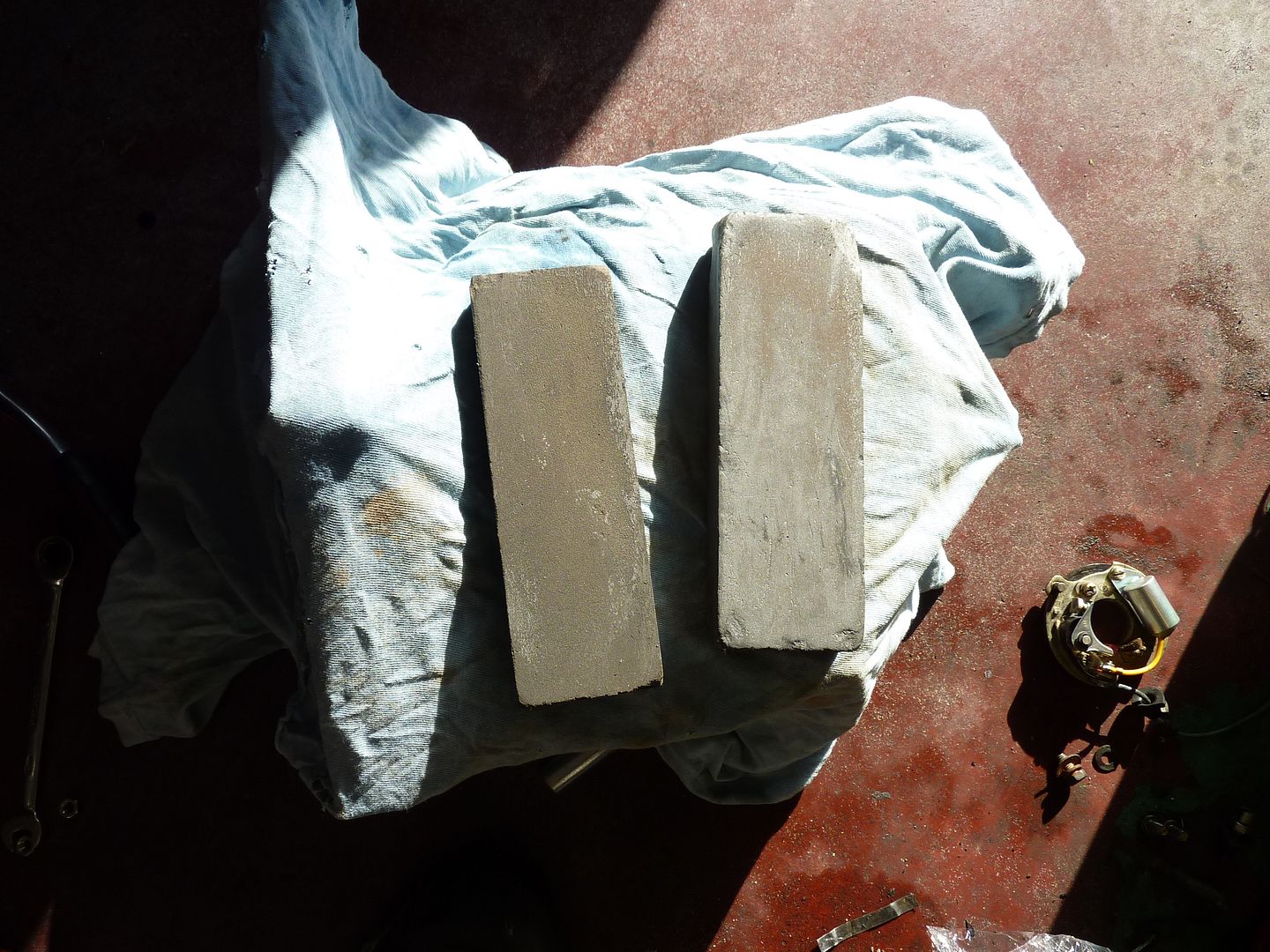 I ran these guys over the head a few times and it really cleaned it right up!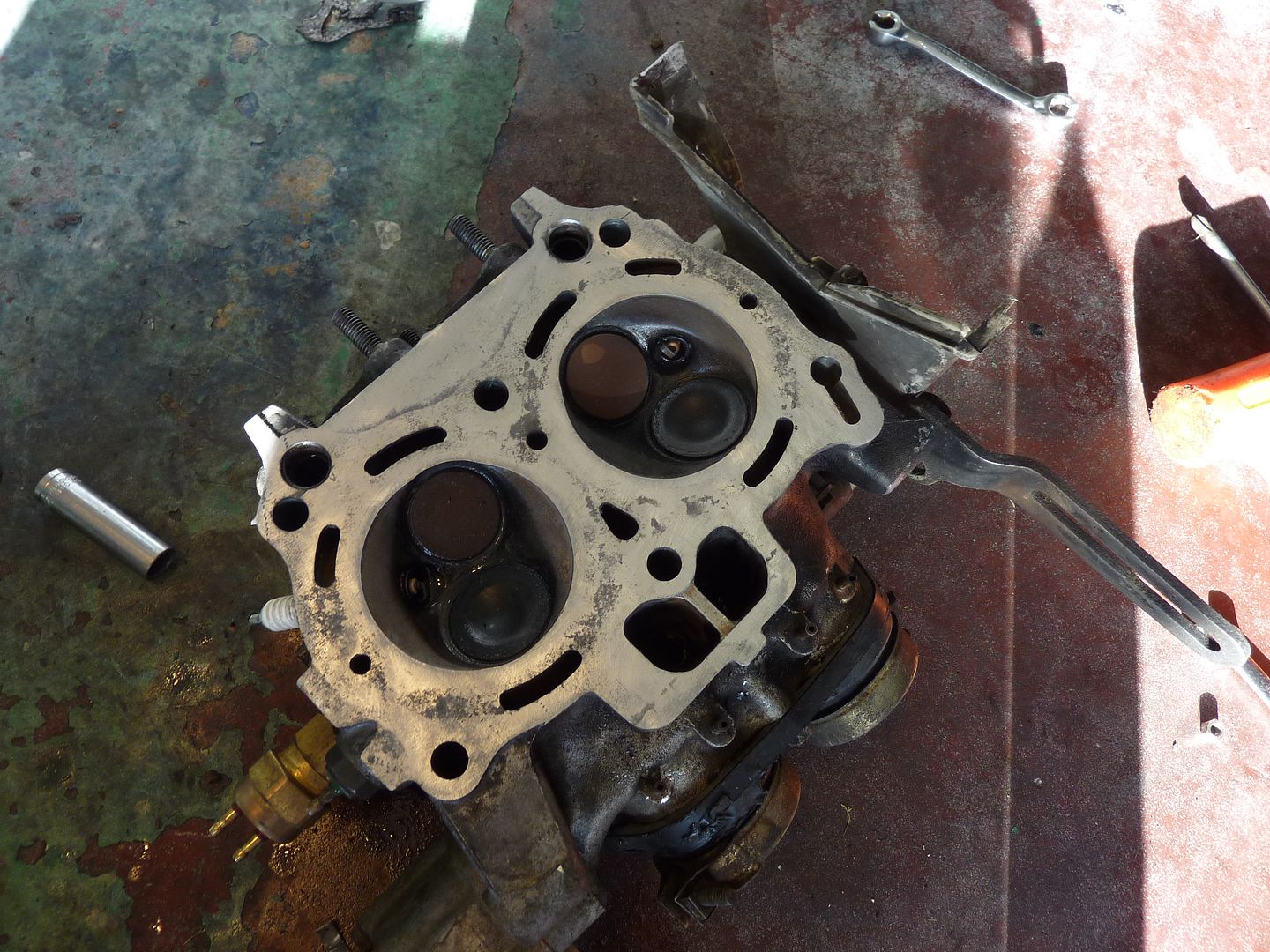 I'm still a little worried about the pitting, but the only thing that will take that out is a proper run through a mill. I ran the stones over the block too for good measure.
Next up was popping on the new (used) water pump I got my hands on. Here's the old pump.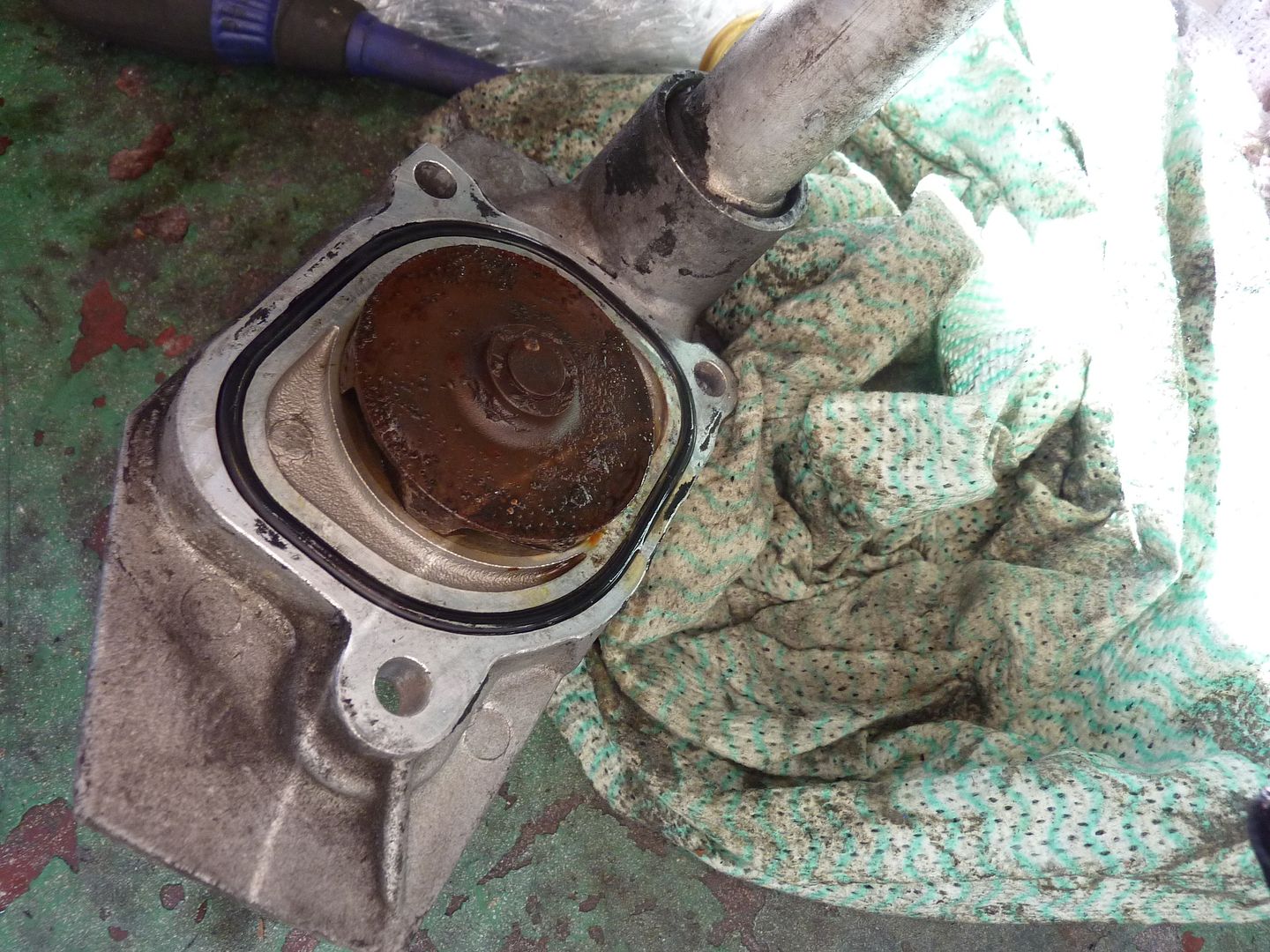 And the replacement.
I pulled the points housing off when I was working on the head because it prevented me from getting good strokes with the grinding stones. Well, that decimated the 40 year old gasket that was in there. So, I cut a new one out of some spare gasket material I had lying around.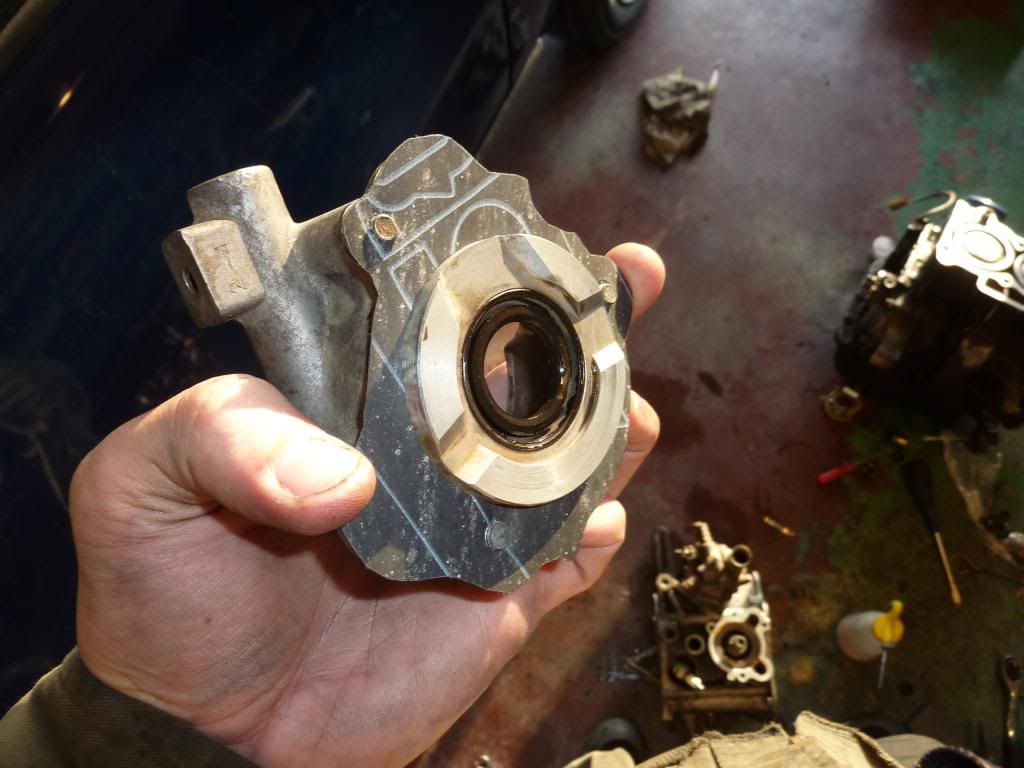 I also ran the grinding stones over the mating surface on the head for the points housing. Everything was looking mighty smooth and clean!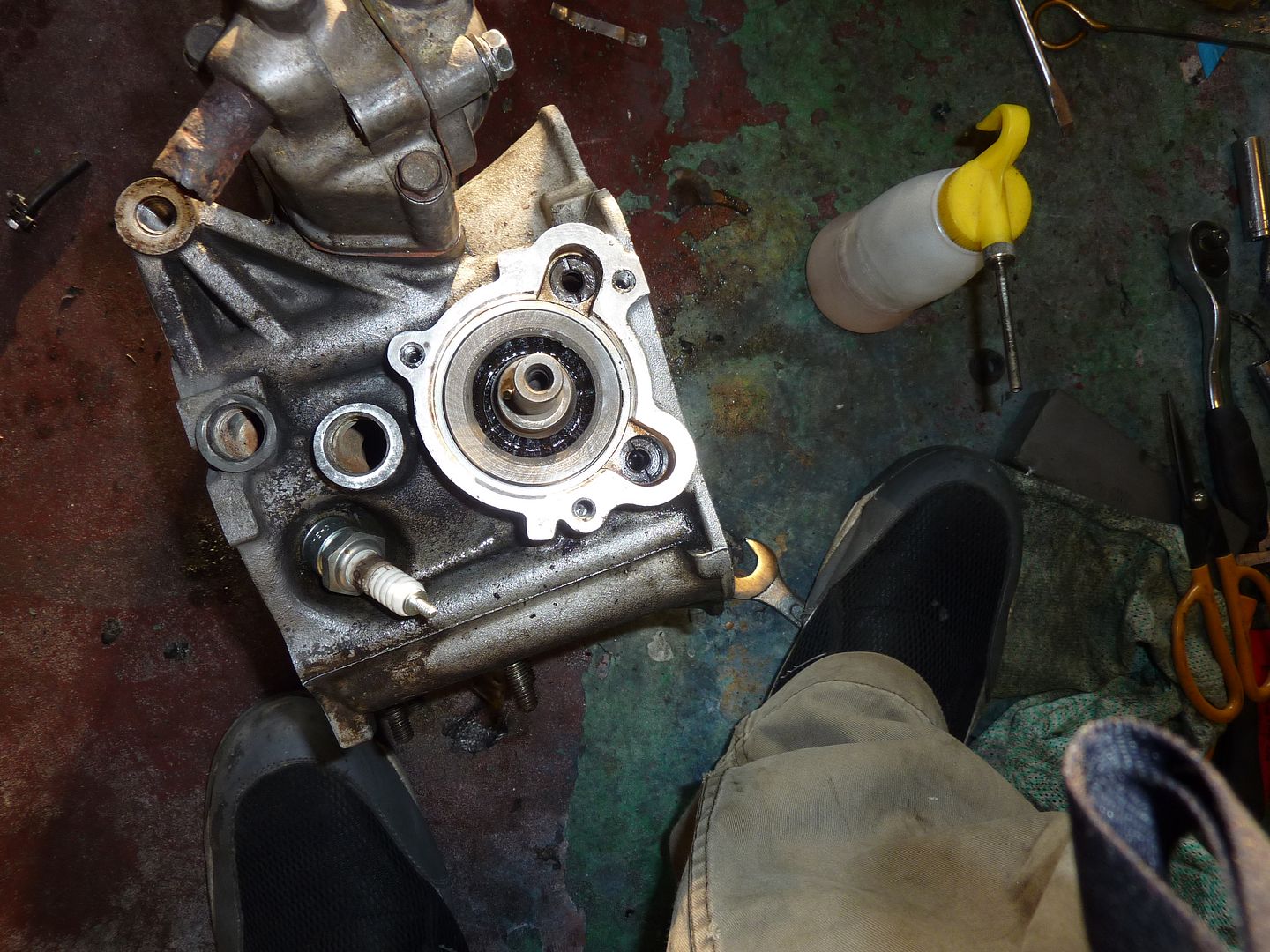 One of the purchases I made when I got my new headgasket was a new oil pan bolt. The 40 year old crush washer on the original bolt was as good as dead and it was only like 400 yen for a new bolt and washer.
With everything looking good, I picked the block up and slotted it right in!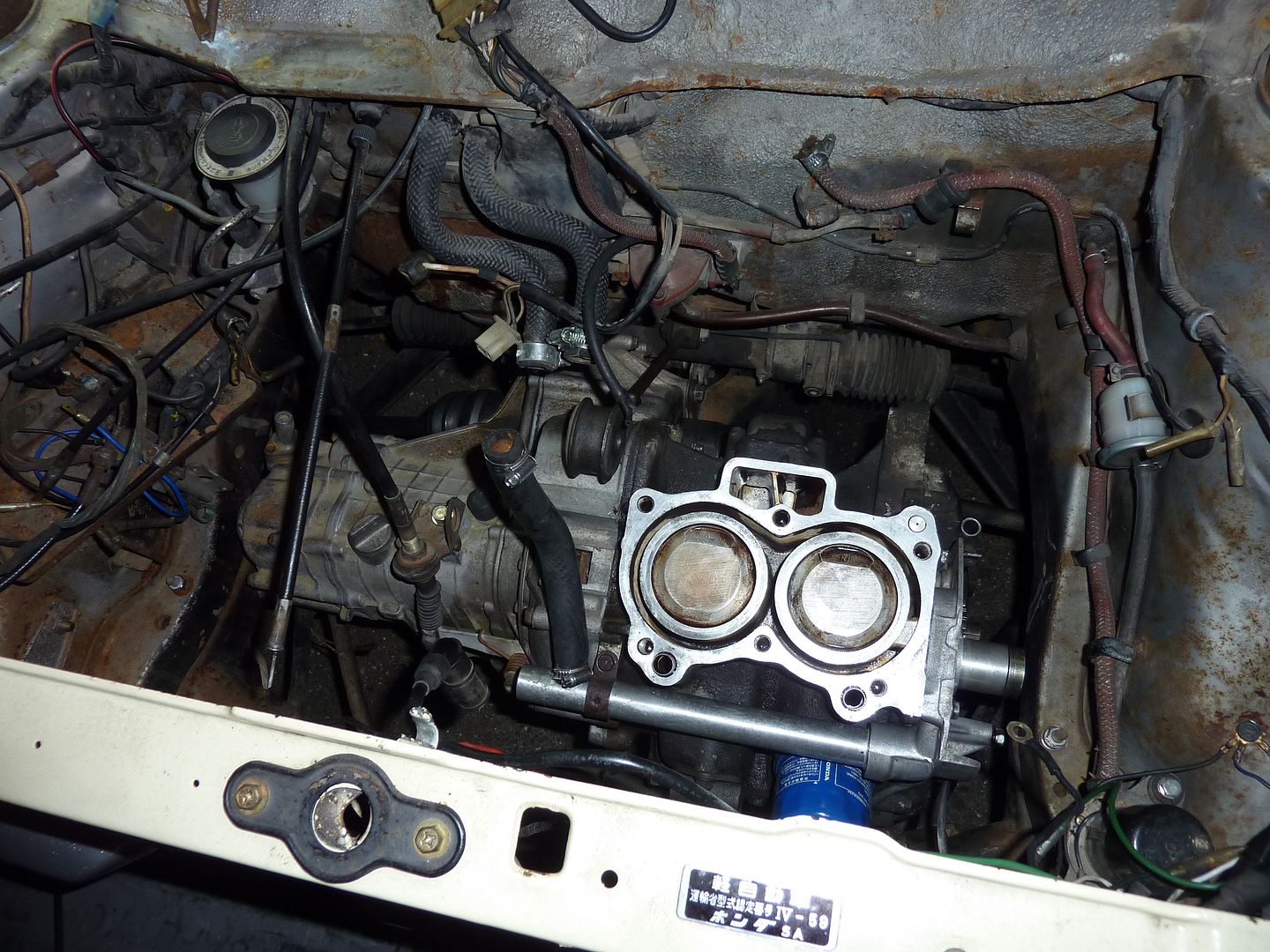 I've stabbed quite a few transmission input shafts into clutches and they've always been a nightmare. This one however slotted right in after just a few minutes of twisting and pushing!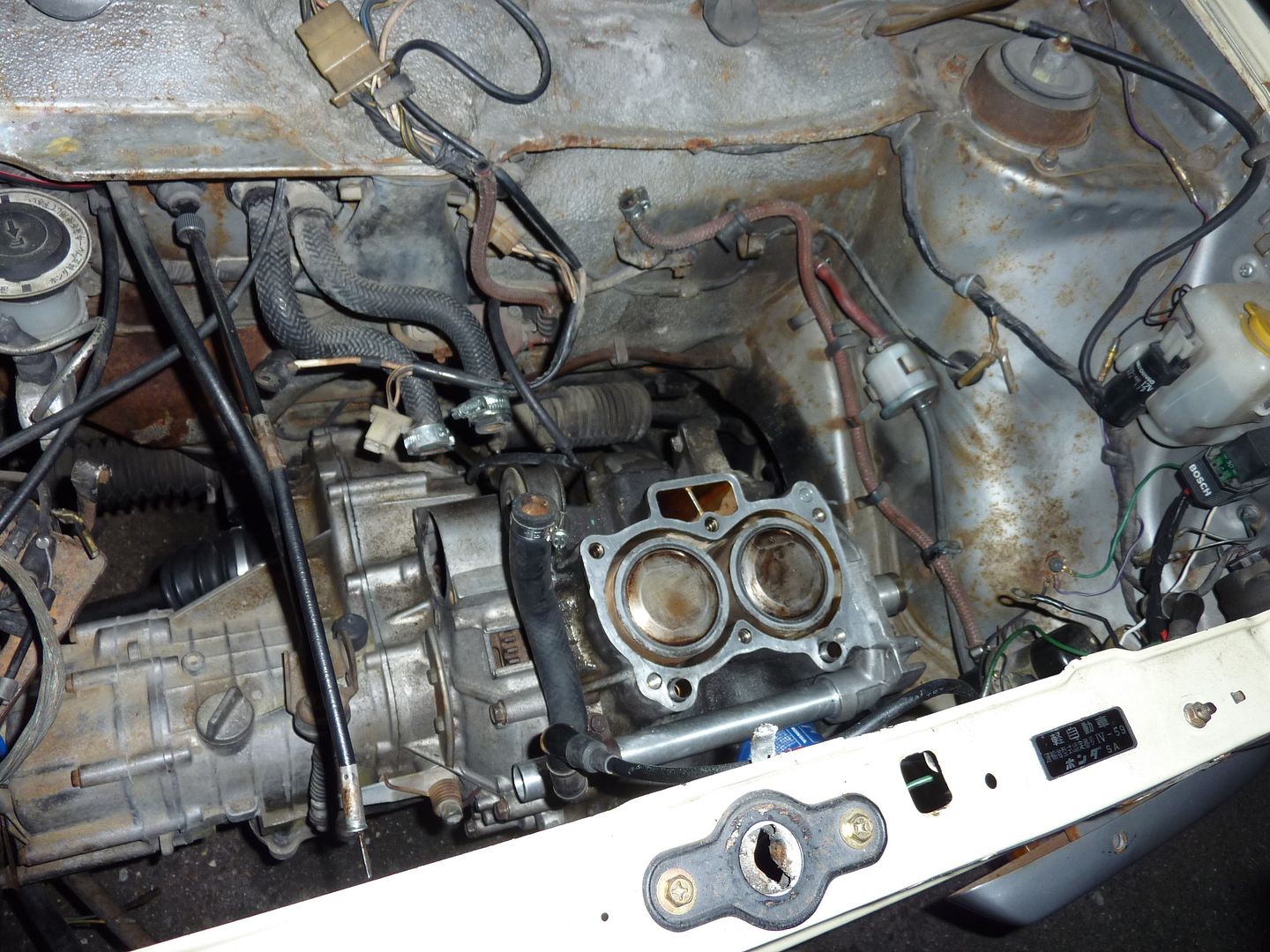 It was getting dark, so I called it a night there. The next day though, I was right back out there popping the head on! The FSM says to torque the head bolts to 2.7 kg-m (20 ft. lbs), but I went a bit further to 3.0 kg-m (21.6 ft, lbs) just to be a little safer. Any way you cut it though, that's a miniscule amount of torque!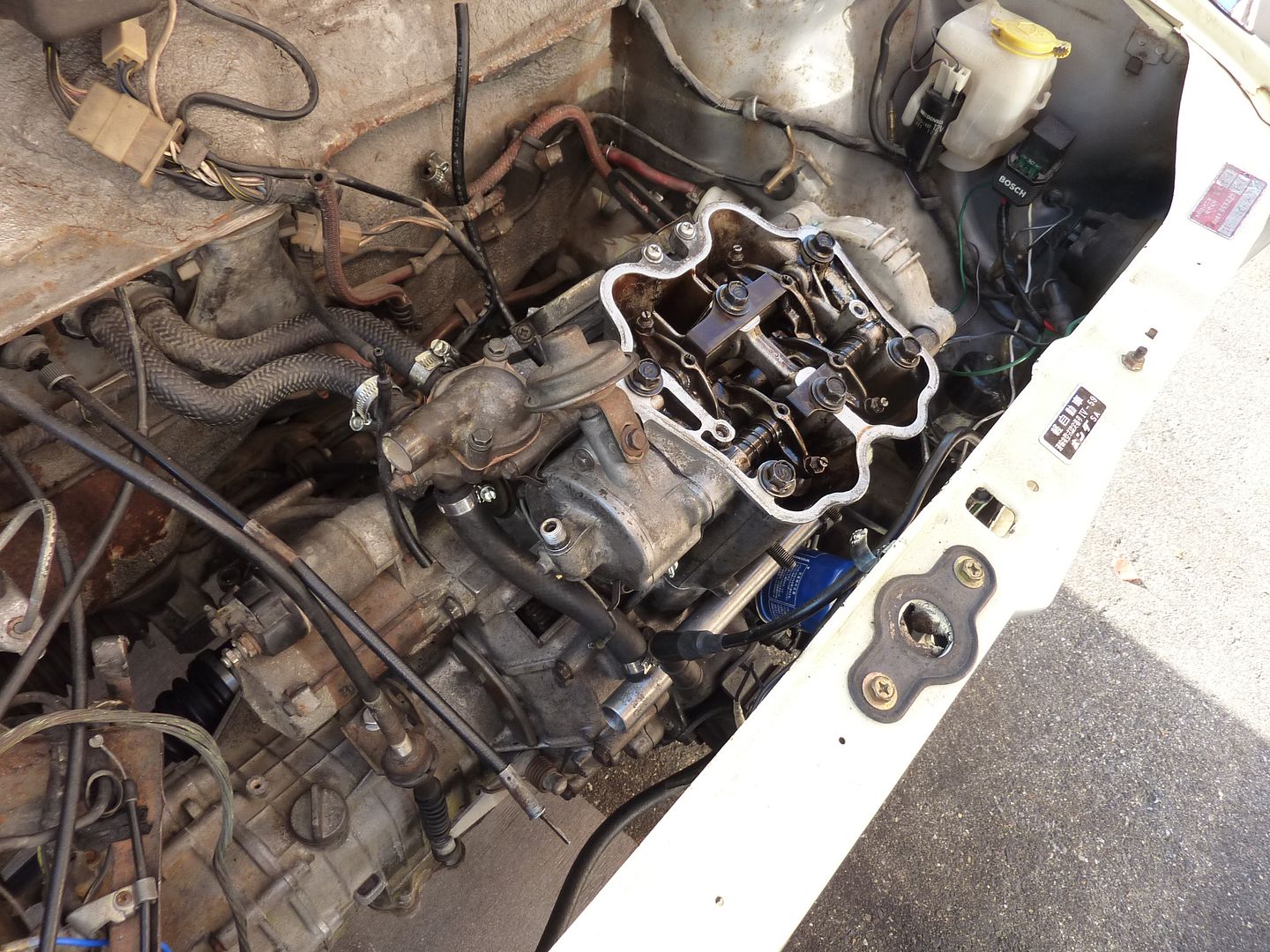 Then I started buttoning everything up. I ran into some serious problems with the outlet pipe on the water pump leaking like a sieve. I ended up removing the pipe from the pump and reinstalling my old pipe, which doesn't leak at drop.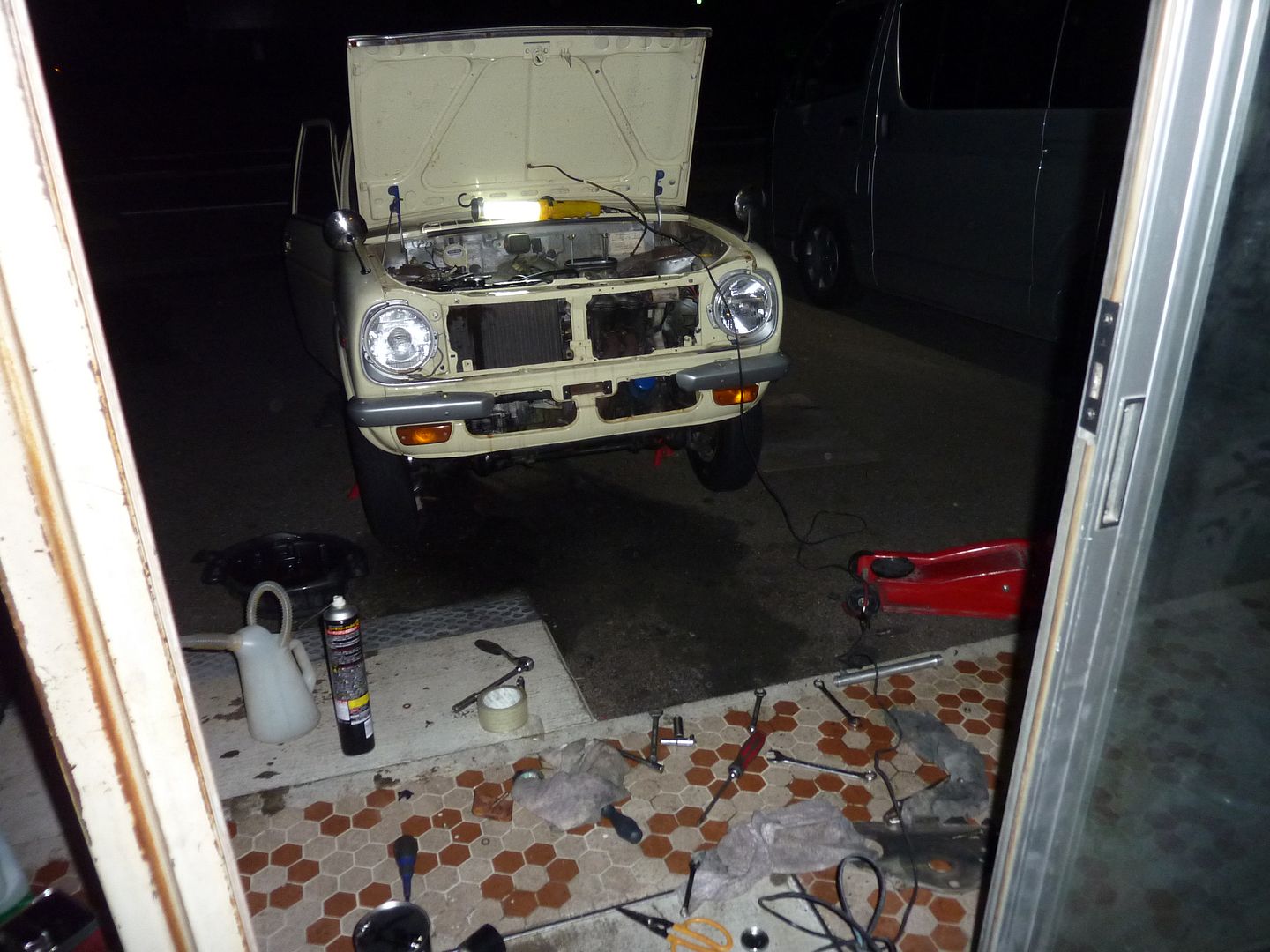 I get everything hooked up, then filled the engine with oil, filled the transmission with oil and filled the cooling system with water. I took a few faithful breaths and cranked the engine over. Nothing. Won't even kind of start. The engine turns and turns with no results. I start desperately going over everything, thinking maybe my cam timing is out or my ignition timing is messed up (I did have the points housing completely off). Then, it dawns on me. While I bolted the alternator up and hooked the belt up, I didn't plug the alternator in. I popped the plug in and bolted on the positive wire, went back to the driver seat, pulled the choke and turned the key...
At first I got a bit of a cough out of her as the engine tried to clear out the flooding that resulted from me cranking it over with an ignition system that refused to work. Then, she burbled right into life and settled into a nice smooth idle.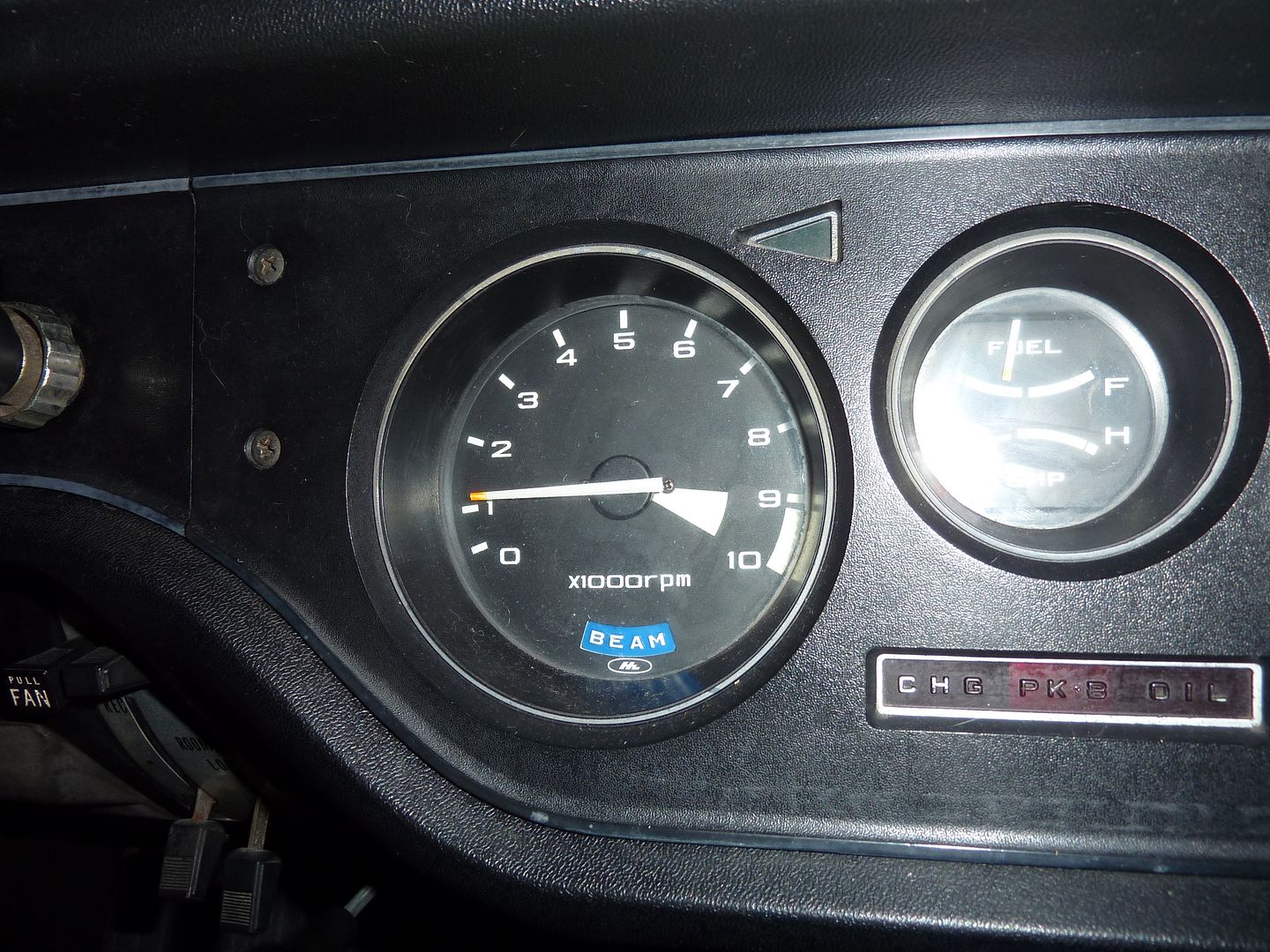 I run around to the front and check for any leaks. Everything seems alright though! I give it some revs and she seems willing and happy.
Since I'm still on stands, I take the opportunity to run it through all the gears. I get into third and my speedometer cable that I thought didn't fit but put in the hole anyways suddenly pops into life. Awesome! I run up to fifth and give the throttle a quick blip and see 70 km/h at about 5,000 rpm. That's about 10 km/h higher than what I was getting in top gear with the 4 speed. Double awesome!
There's still a lot of stuff to button up, namely bleeding the brakes and cooling system. That'll have to wait for another day though cause it was dinner time.
Thanks for reading guys!
Cheers,
David