Okay, so it's not a JAF badge, but I got this super cool Motorsports Club Hong Kong badge today.
Not quite sure where and how I'm going to get it sitting nicely on the front of my Trueno, but I just had to have it...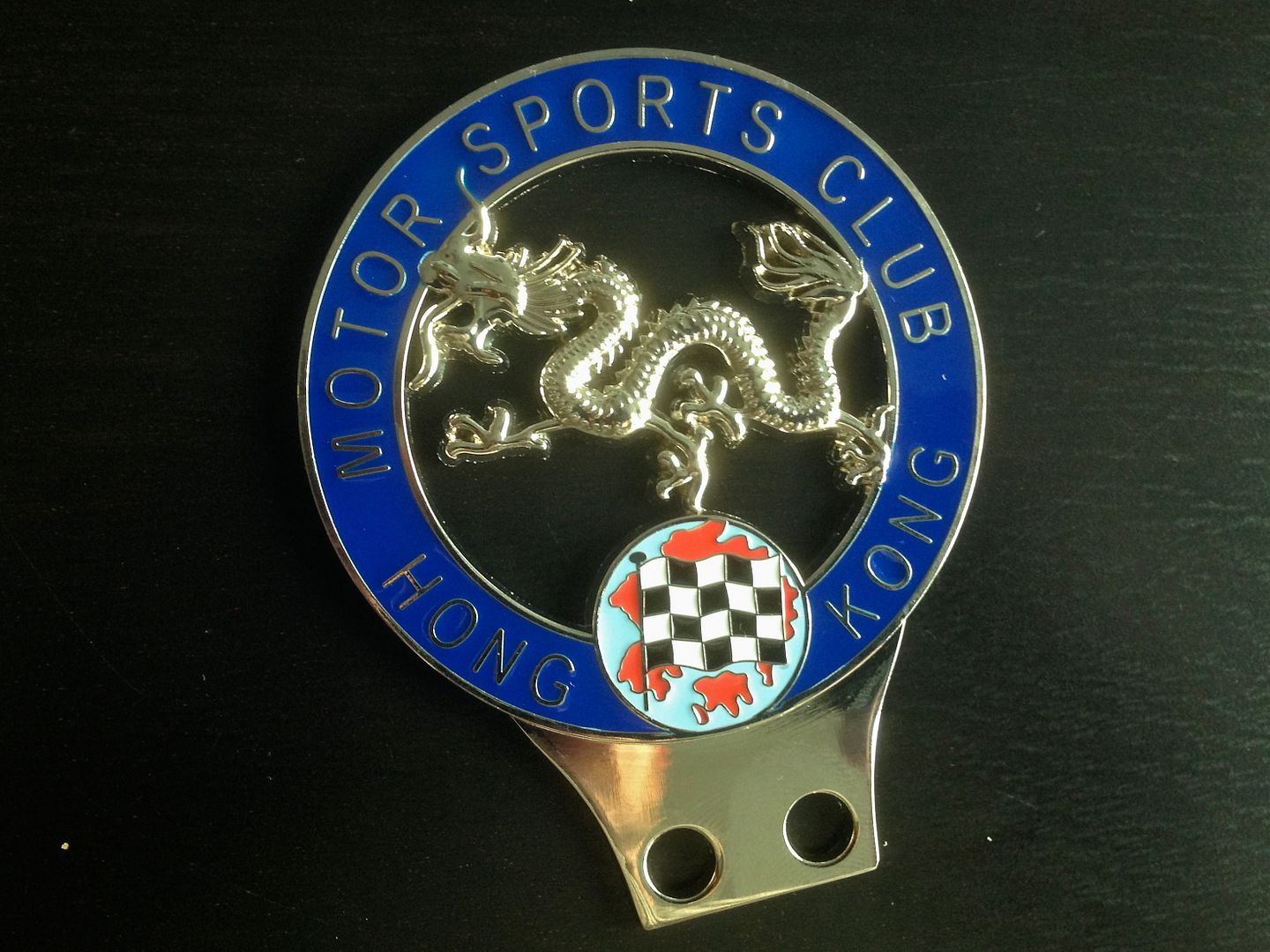 Maybe I'll fabricate a badge bar to sit below the bumper, and then attach this badge on one side of the number plate and get hold of a JAF badge for the other side...??