Ok, so it has been quite awhile since I updated you guys. Haven't had much time to work on the Laurel (customer cars always getting in the way). Although, much has changed on the build.
The front struts are 90% complete, I swapped over the VW cartridges which were in the stock Laurel housings into a set of Z31 struts. The Z31 struts give the ability to use Z32 calipers and have the advantage of much better SAI.
Stock on the left.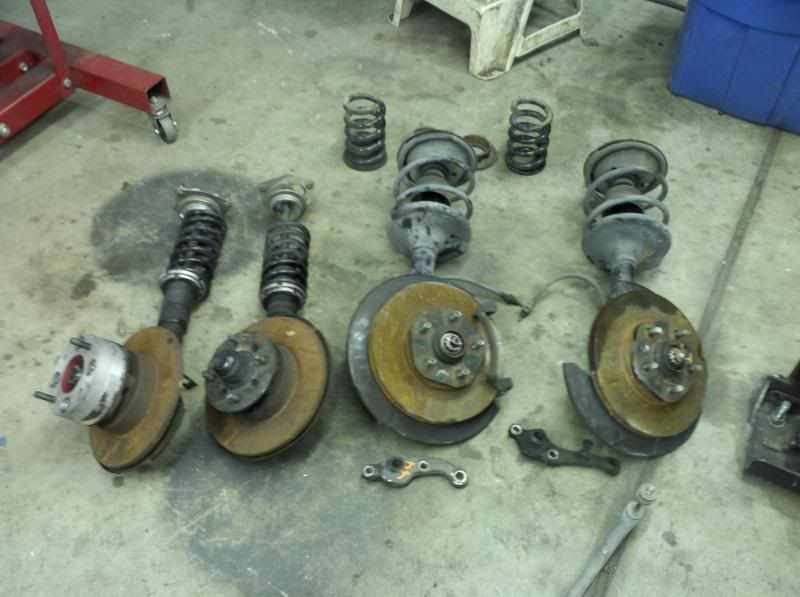 Z31's cut and ready to weld back together.
Almost ready to install in the car, bit more clean up needed.
With the change to the Z31 struts and in order to get the negative camber I want to run, the upper strut towers need to be moved inboard quite a bit. And oh yeah, the VH45 is gone.... Next the motor will need to come out to finish the shock tower fabrication.
RB25 engine mount and crossmember reinforcement.
Modified transmission mount.
Addressing the rear suspension turned into a much larger job than I was initially planing on. At first I was just going to leave it stock and deal with it at a later date but then I decided to upgrade everything in order to get the correct wheel spacing, caster/camber adjustment, CV's, and larger diff (R33 GTR).
Camber and caster and toe adjustment are supplied by eight different adjustment points. Serrated plates mounted on the rear cross member allow vertical movement of the inner and outer control arm pivots individually, this allows for camber and caster adjustment. The heim joints in the control arms allow toe and a bit of wheel placement adjustment in the wheel well. The inner CV's are GTR the outer are Z31. A lot of engineering went into the diff install height (mounts are not complete yet), due to the narrow axles the differential and outer hub needed to be in precise alignment to allow enough bump and droop movement.
Stock rear setup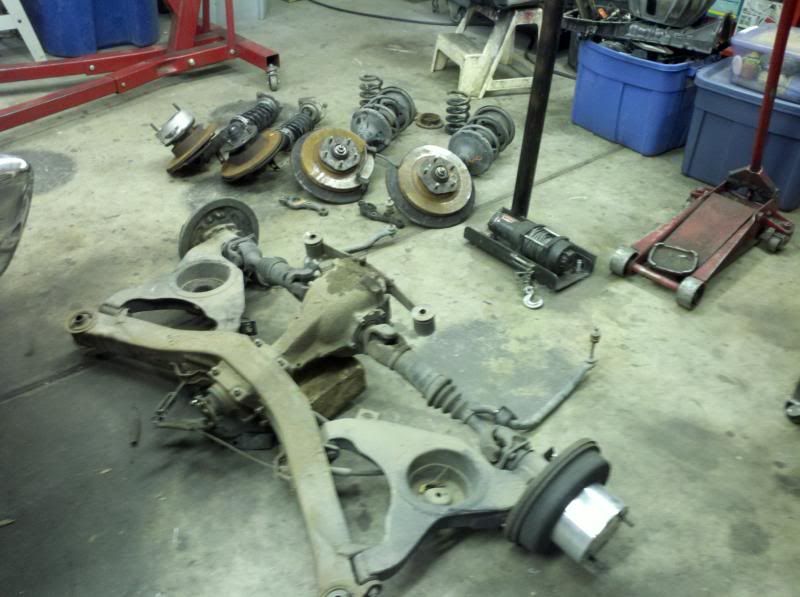 Control arm with cut lines and Z31 hubs.
Crossmember before mod.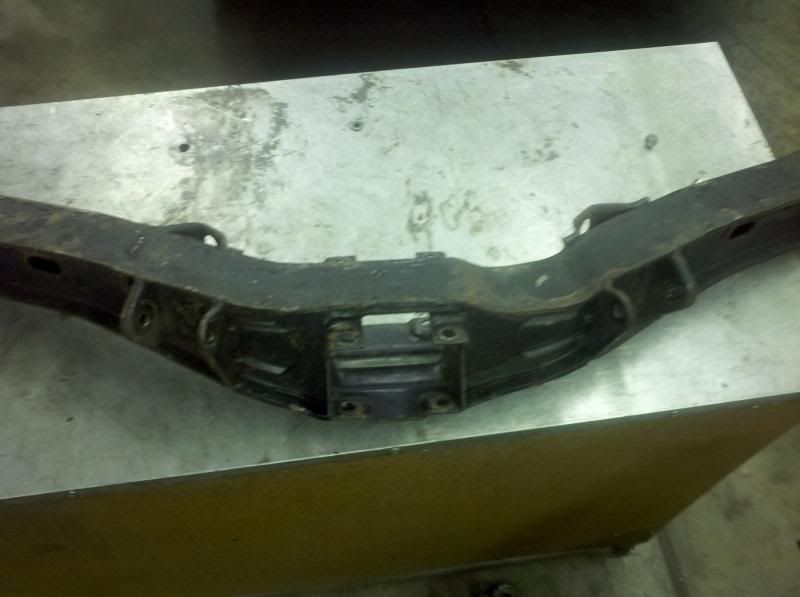 Modded crossmember and control arms.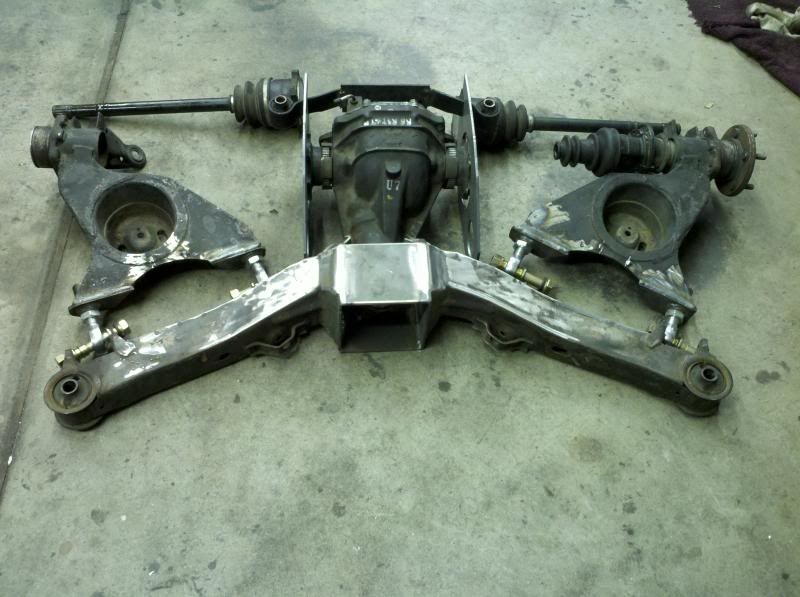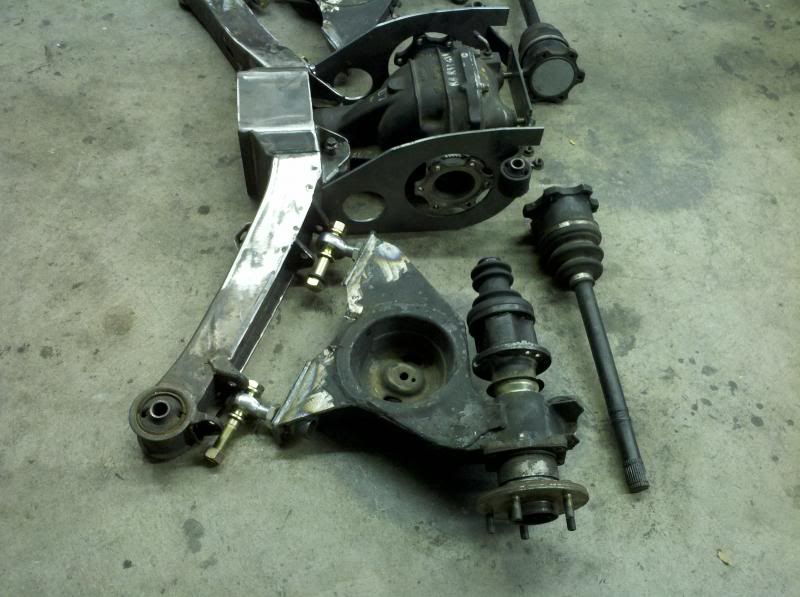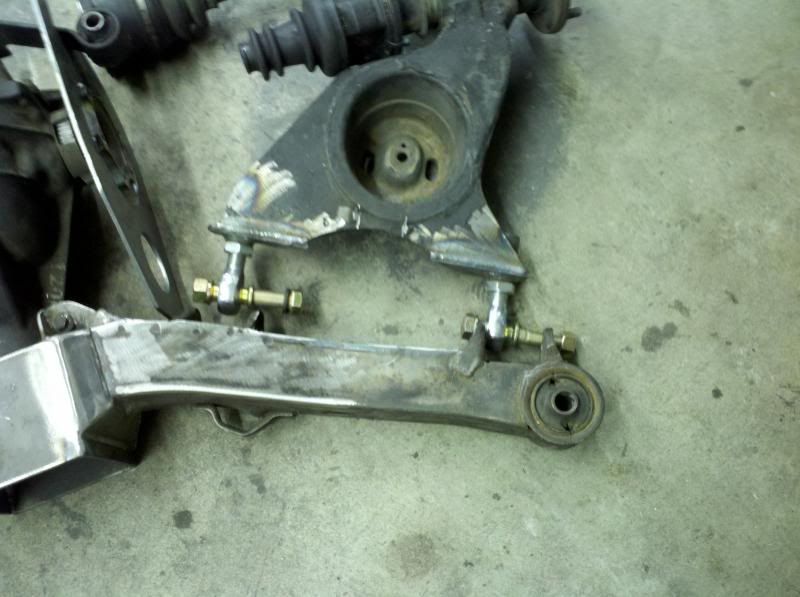 Next step on the rear is to install the caster/camber plates.
Going to be running a water/air intercooler using the oil cooler that was mounted to the front bumper when I bought the car as a heat exchanger.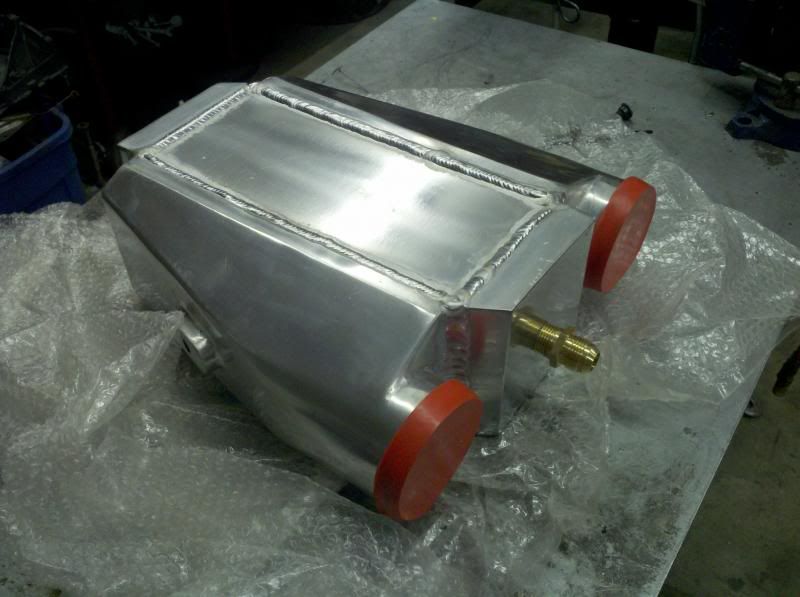 Rory