So to recap:
- 626 gearbox needed the 626 gearstick retainer (housing)
- using a 5spd shifter on the 4spd gearstick retainer did not work
- I got a 626 shifter off Philip, dropped that into the 626 gearstick retainer and it worked straight away.
- One thing I did not check is the spacing between the small ball and the large ball on the gearstick and whether this is the reason why I couldn't select reverse. The gearstick didn't have the plastic "cup" on the bottom of the shifter, so I will order this from Mazda asap and when it comes in, I'll pull the shifter out again.
So the car now:
- has all 5 forward gears
- reverse
- reverse lights working
- does 3,500 rpm at 105 km/hr (according to tomtom)
- speedo doesn't work. Will check if it's the cable or the speedo drive unit on the box sometime next week.
- has a slight whine or two. I think it's either the spigot bearing being worn or the uni's in the tailshaft are old and need replacing. It was a pretty ratty looking tailshaft so I will be doing this anyway.
- I refined my 4spd gearbox crossmember mods as the 626 crossmember was rubbing on the exhaust and tilting where it didn't meet the floorpan.
a couple of rough pictures: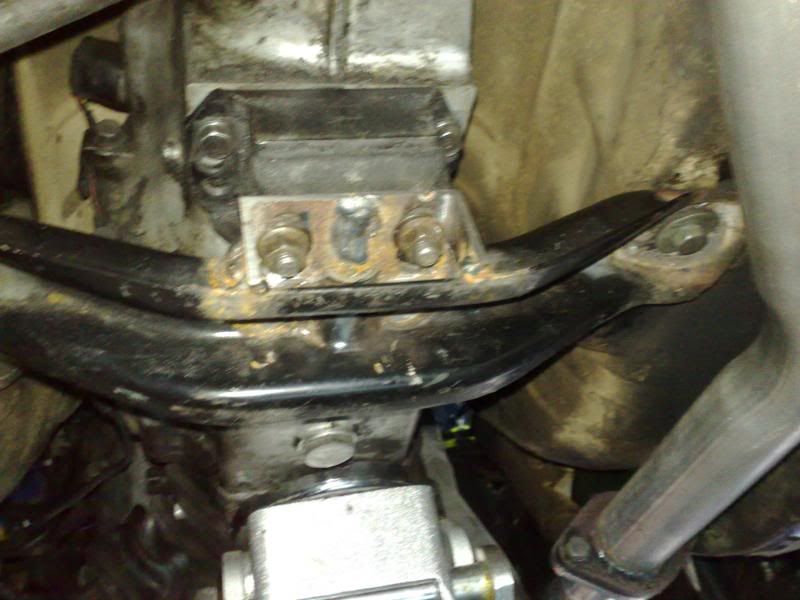 the floorpan dip that caused the 626 crossmember to tilt: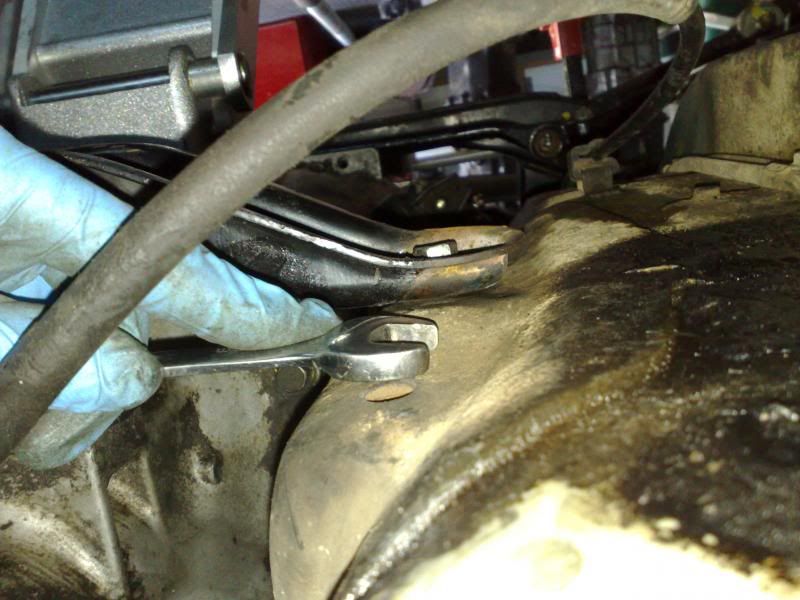 A relative is cleaning out his garage, I've been giving him a hand and having stuff dumped at my house. In amongst it all was a tray of Australian made Sidchromes which was a nice find. There was also some thermo fans, some Speco gauges and a few other bits and pieces.
I've also been tidying up the engine bay, re-routing some earth cables etc. I also scored a better air filter lid:
much nicer: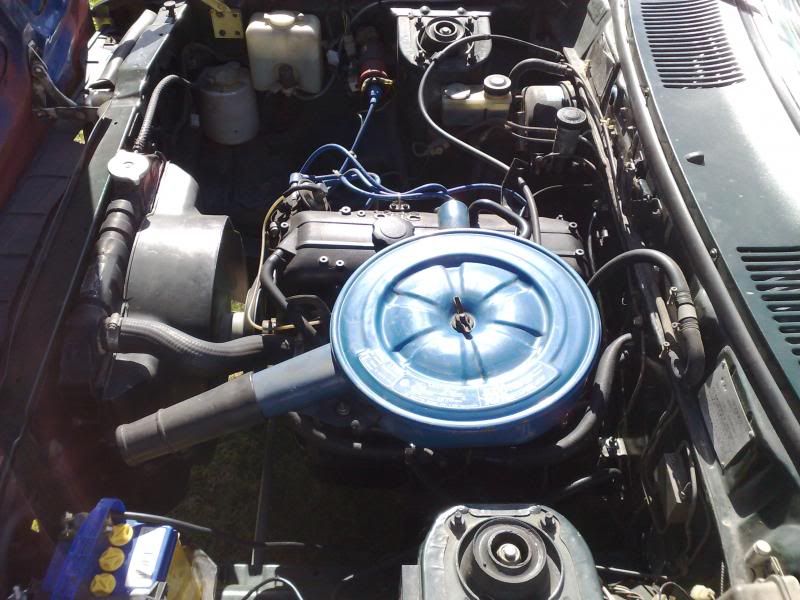 My other car sat at a brake workshop for 2 months and didn't get touched, so instead of sending the rear disc calipers to them, I'm going to have a bash at refurbishing them myself. Next big upgrade will be an elec dizzy, installing my cobra daytona seats, doing some more engine bay wiring "betterment" and updating the alternator and headlights.
_________________
occasional blog:
http://ewokracing.tumblr.com
Brought to you by me as I search Alta Vista for Geocities webpages using Netscape Navigator while listening to Jam & Spoon.