A few shots from today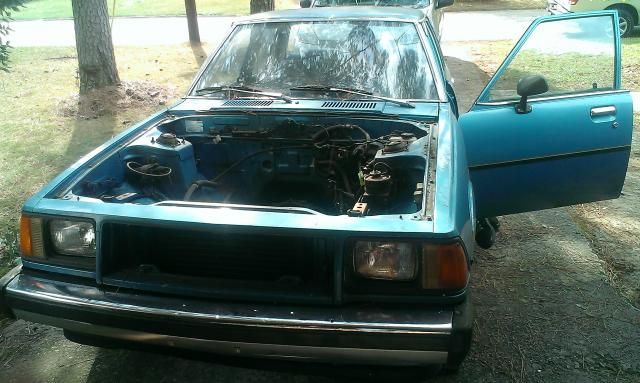 626 on the left, rx7 on the right. Seems like a simple enough swap.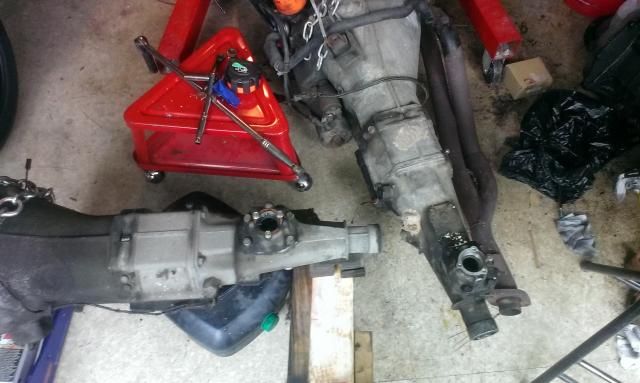 626 speedometer gear, retained by a single snap ring.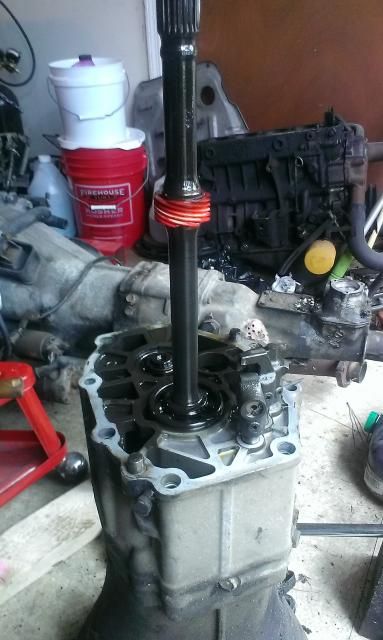 Tail housings off of both transmissions.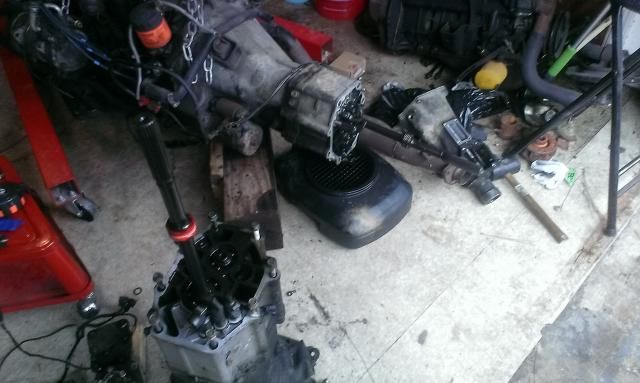 626 tail housing in its new home.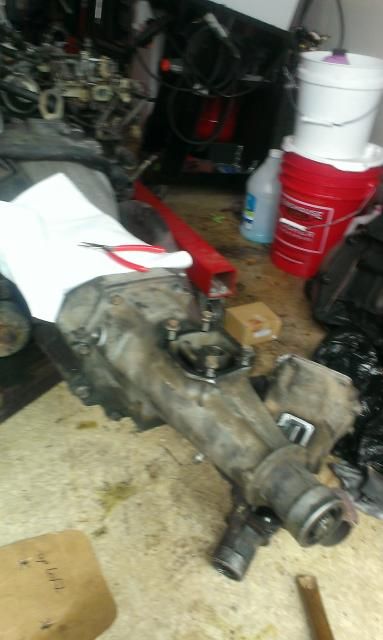 She rows through the gears great. Now I can use my factory transmission crossmember, factory driveshaft, have a properly reading speedometer, and have no issues with shifter placement!.
http://youtu.be/f9jloiqCeSU