Hey JNC'ers!
Well, with an ever-increasing desire to own a proper Nippon classic, I have been lurking around the forum without a profile for a fair few years now. As I've mentioned in my mandatory introduction of myself, I recently moved to Hong Kong which spurred me on to finally buy into the dream. Living in Asia, a classic Jap just seemed more appropriate than buying yet another BMW 2002 or other European classic. So the search began! During the past 6 months I've gone to inspect three different TA22 Celica's, a TE47 Trueno, an early RX-7 SA22 and just recently a Mitsubishi Colt Galant GTO. I even posted a few questions for buying advice on the GTO in the "Mitsubishi Garage", but then the forum crashed and my posts disappeared. Either way, sadly none of those first cars I inspected even came close to living up to the sellers many praising words or my required standards.
But a mere three days ago it finally happened!!
I bought my first ever Nippon classic...
JDM 1977 Toyota Trueno Sprinter 1600GT (TE61)
And she's everything I could have possibly dreamed of!
There's sadly not a whole lot of history or documentation with the car, but she was sold new in Japan. She must have lived a very protected life, because in 2007 she was imported to Hong Kong by a collector and at that time she only had 46,000km on the clock!! It now reads 51,000km and granted, without extensive documentation I can't possibly be 100% sure that the speedo hasn't been once around, but the whole appearance of the car - inside, outside and underneath - certainly backs up the low mileage, as she's pretty damned close to mint condition! The light gray cloth seats look like no one has ever sat in them, and the underside of the Trueno looks like new with not one single sign of welding! She has received a fresh coat of paint at some point in her life, but is clearly otherwise an unrestored car despite her 35 years...
She's also very original and unmolested, which I plan to keep her. I think the only non-original items on her are a Stainless Steel header and sports exhaust, and then those 15" Compomotive alloys.
While many of my car-buddies back home in Denmark honestly haven't got a clue to what it is I've bought, I'm quite sure I don't need to introduce my TE61 much further with specs and all to you lot...
Quite the contrary, I'm sure you'll easily be able to teach me plenty of nerdy stuff about my first JNC.
On that note I'll just add a few pics. They're honestly not the most flattering pics, but this is what I could manage at the garage only minutes after having paid the money.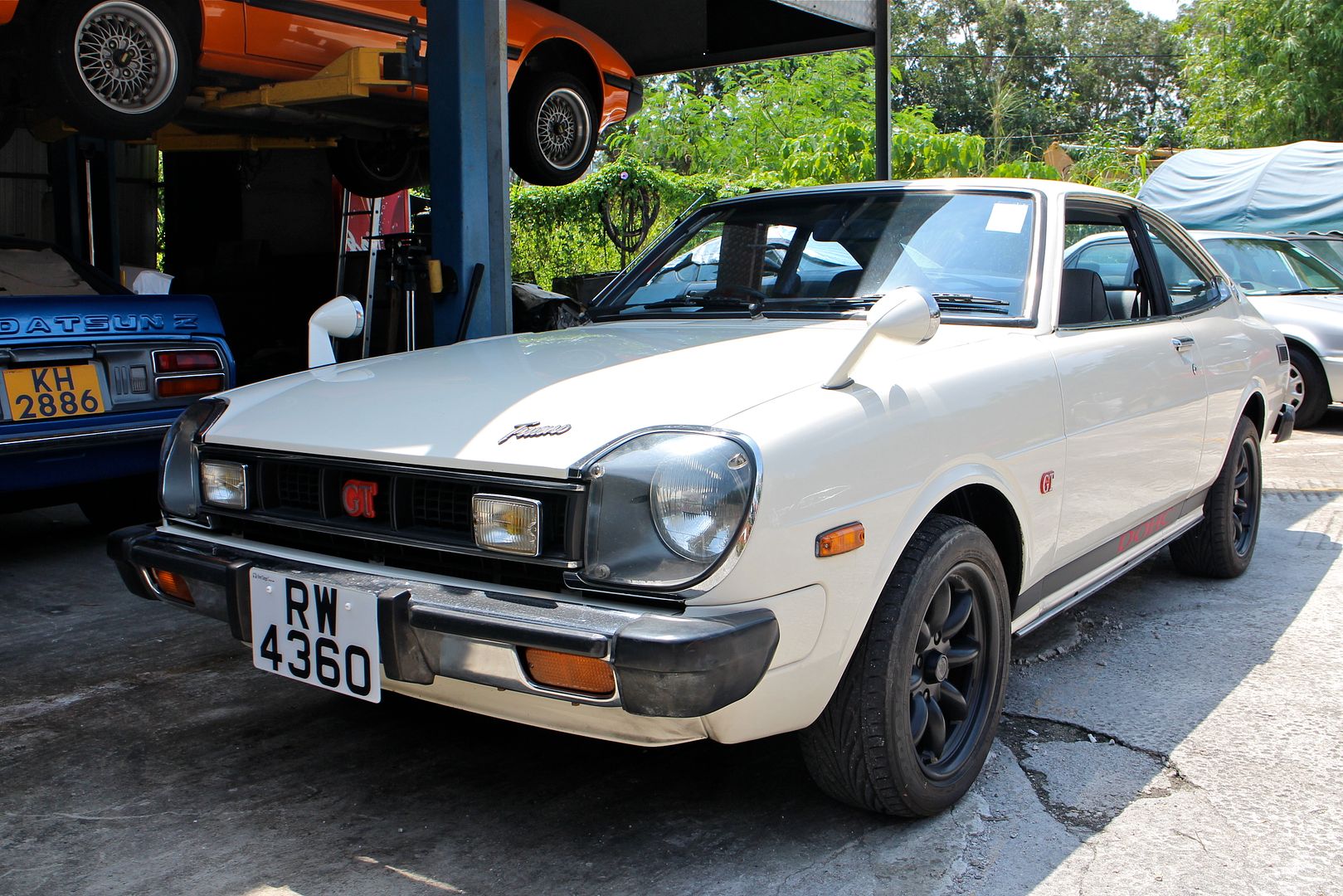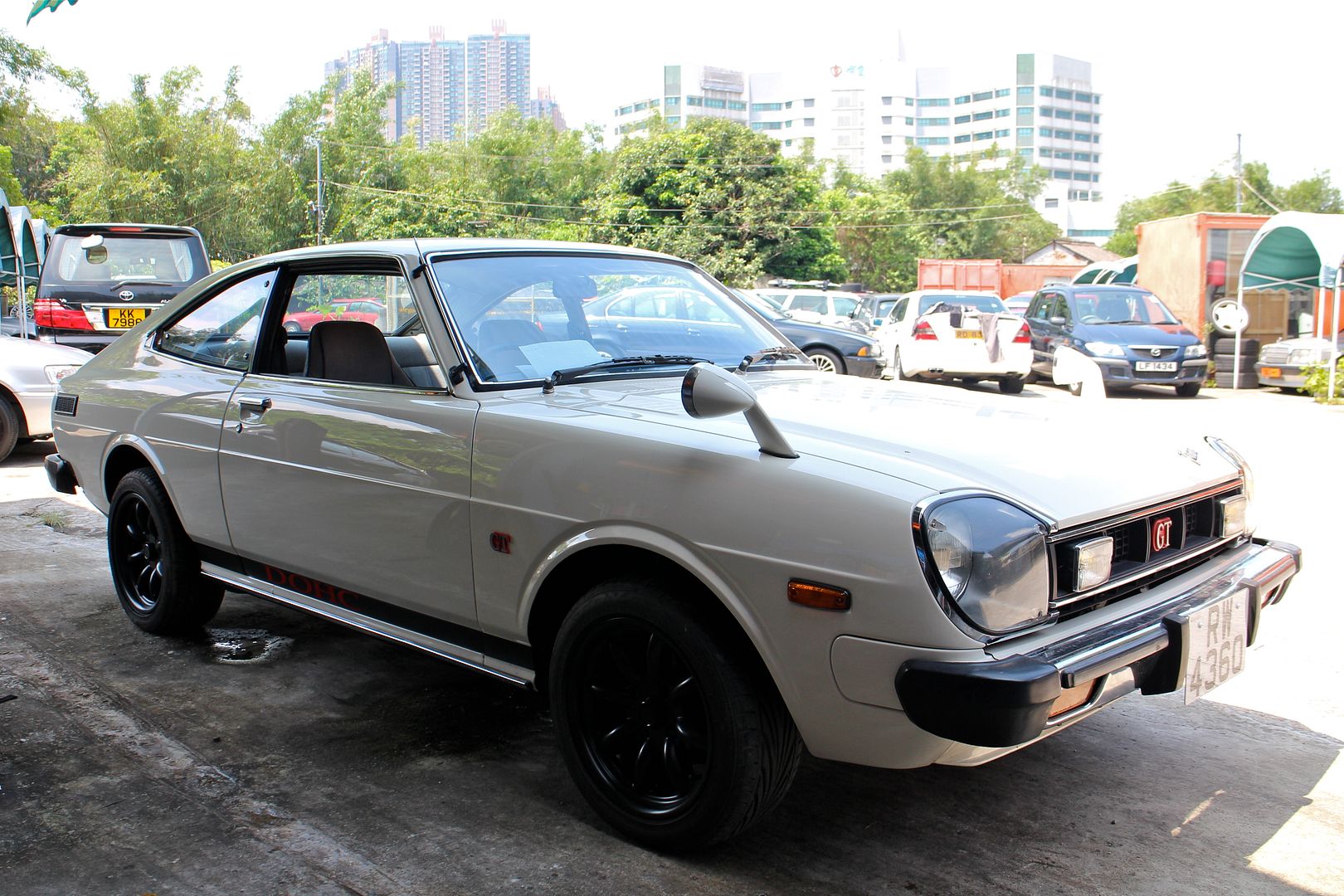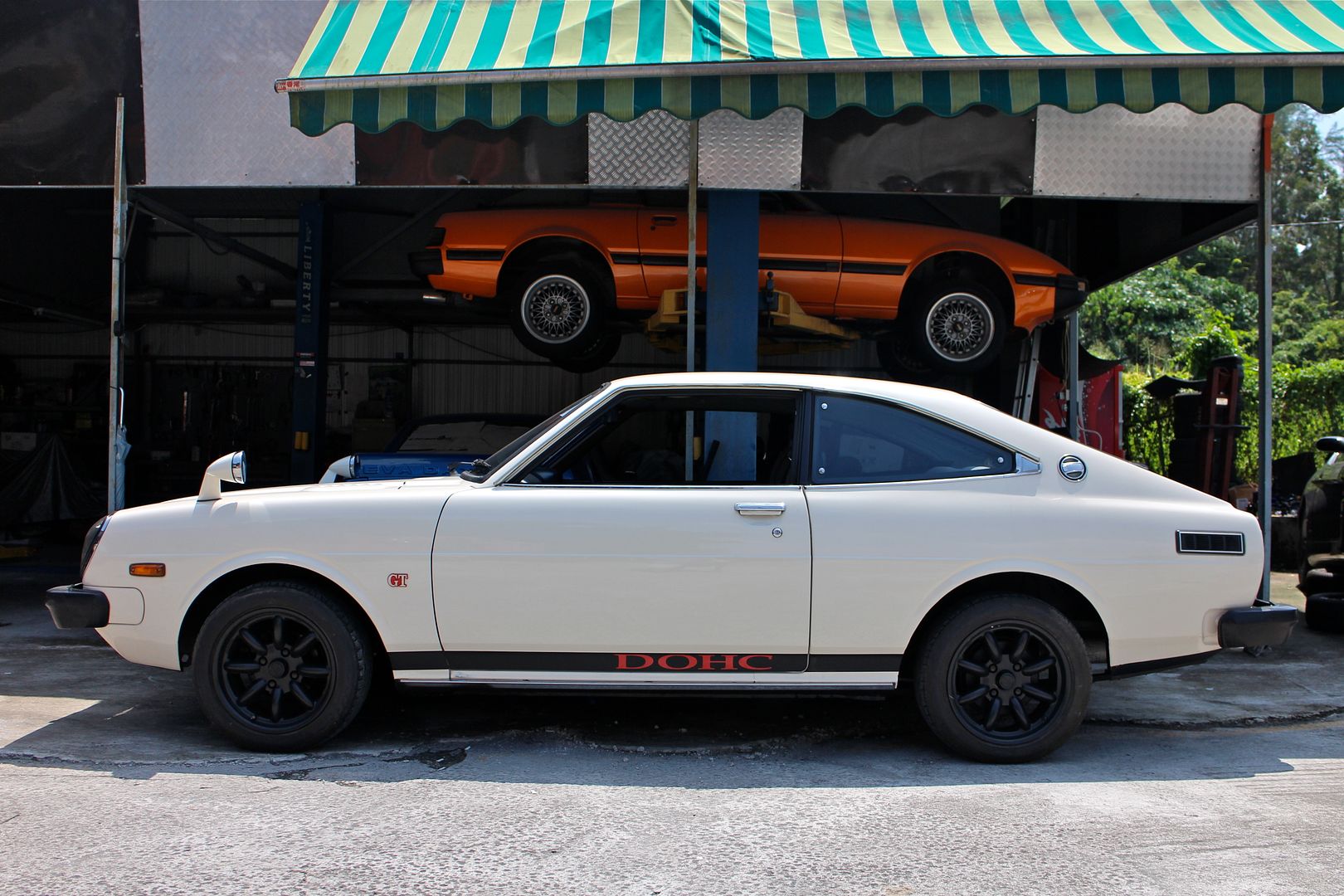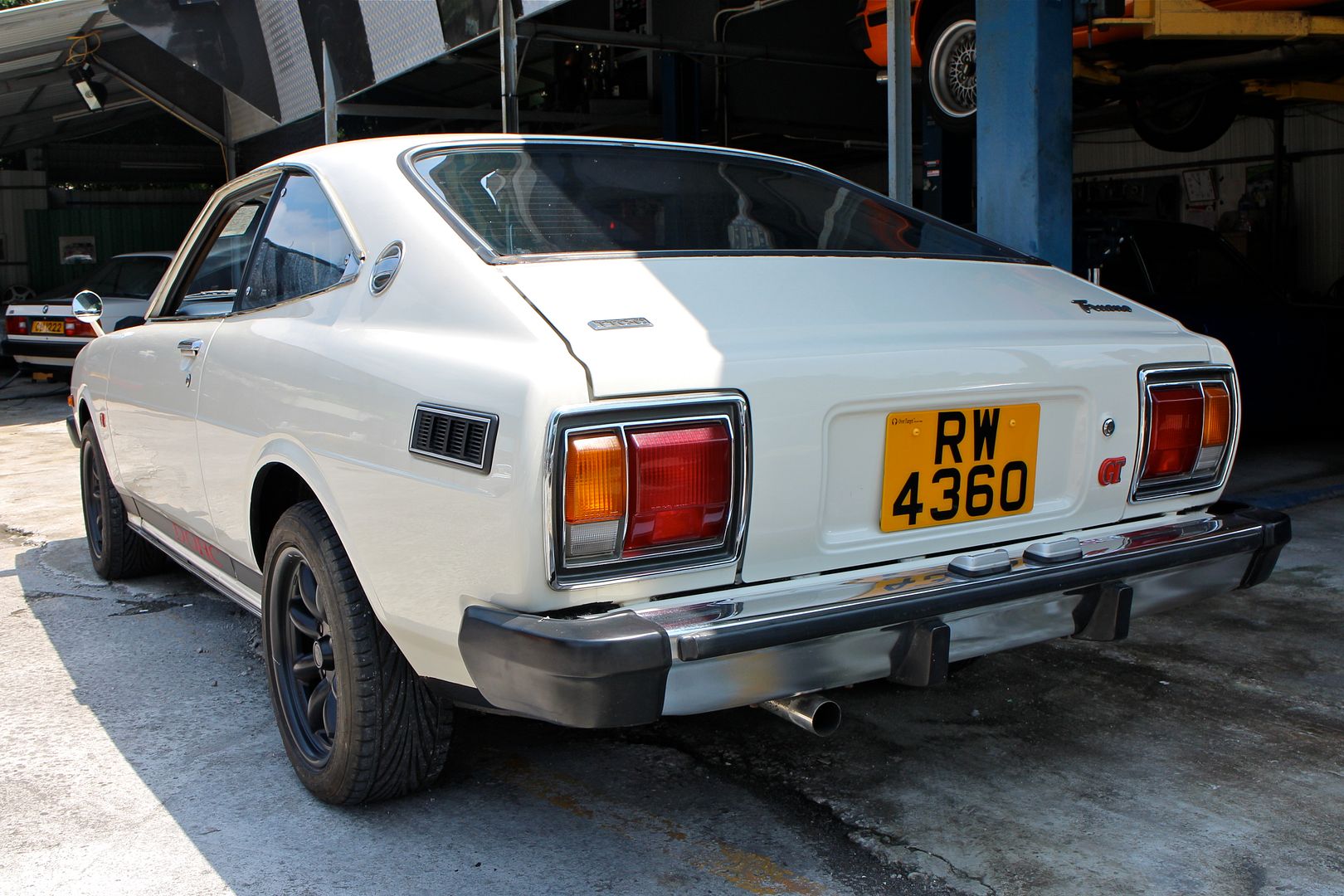 And I absolutely
adore
these OEM fog lights with "TOYOTA" scripted in the glass. How cool...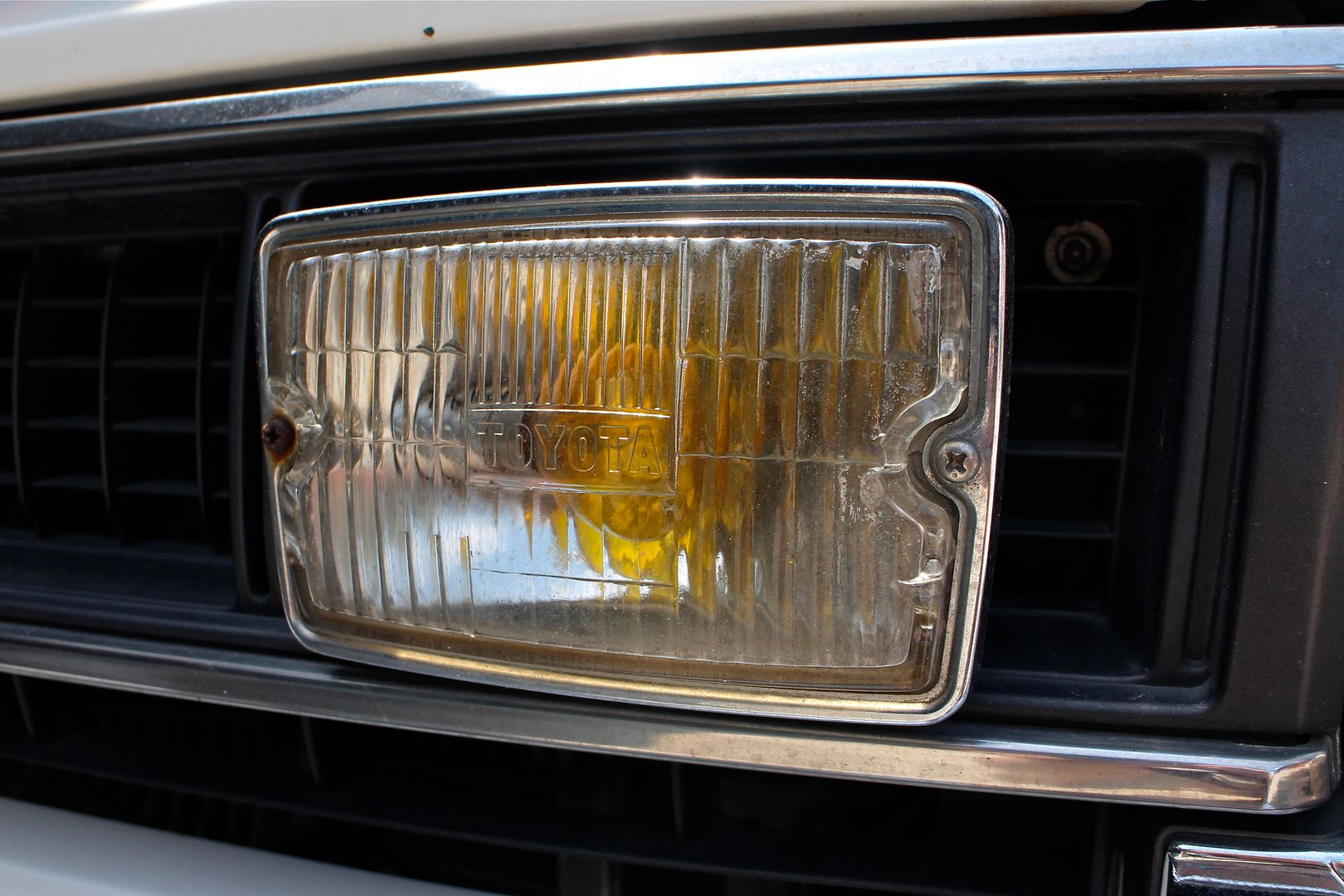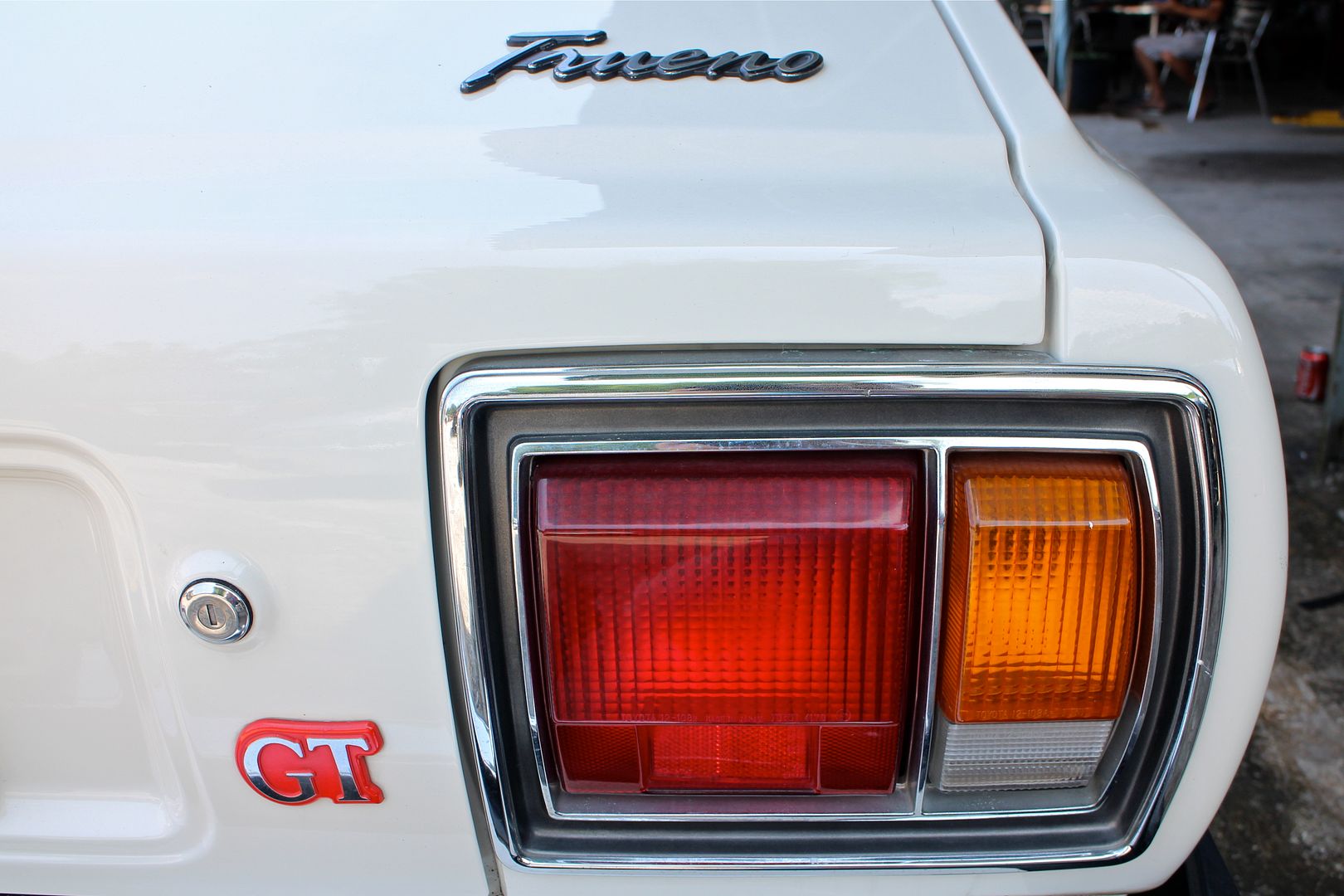 The inside is just ultra clean and in utterly perfect condition!
I love the many original and integrated auxiliary instruments not to mention the comfy high-back sports seats.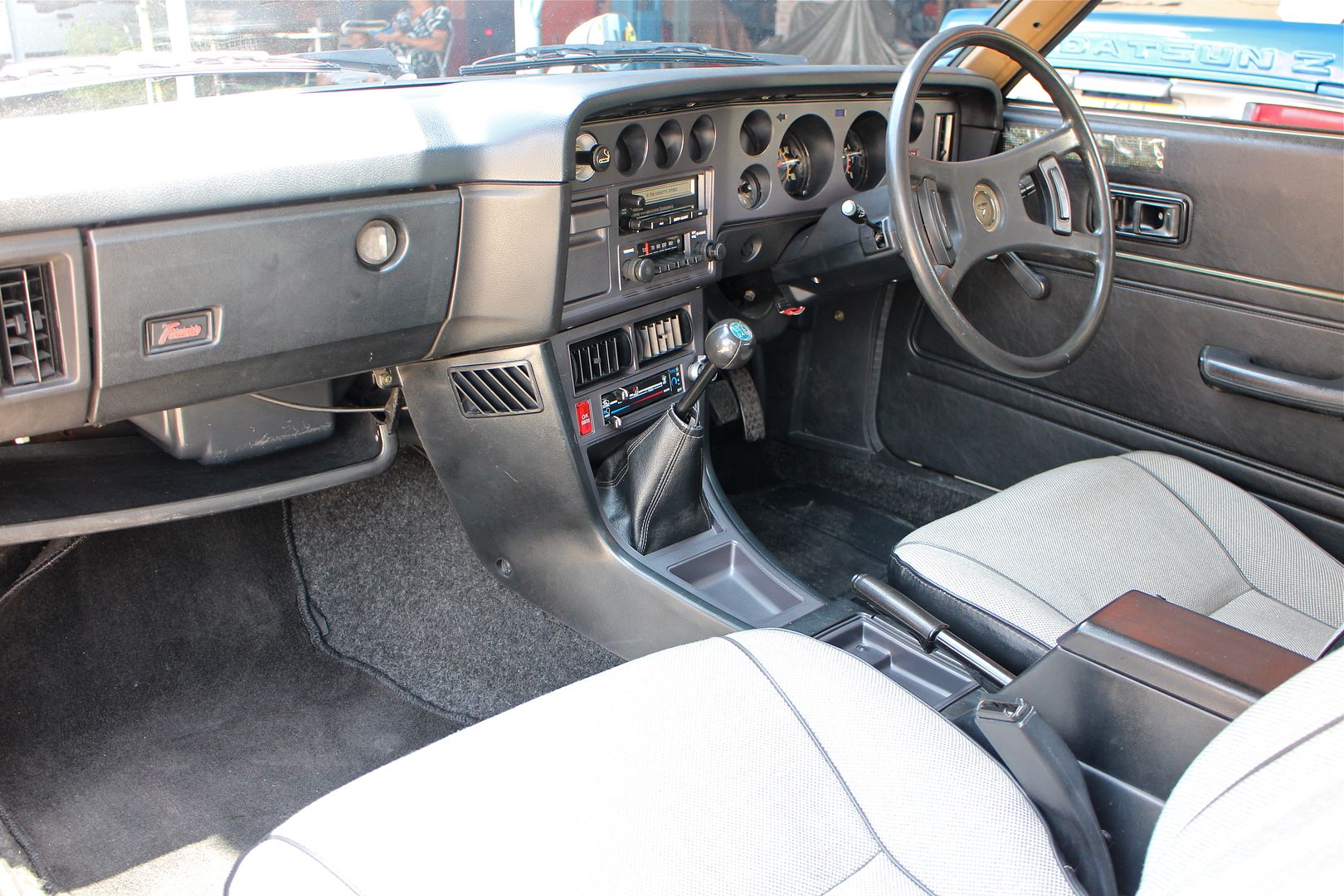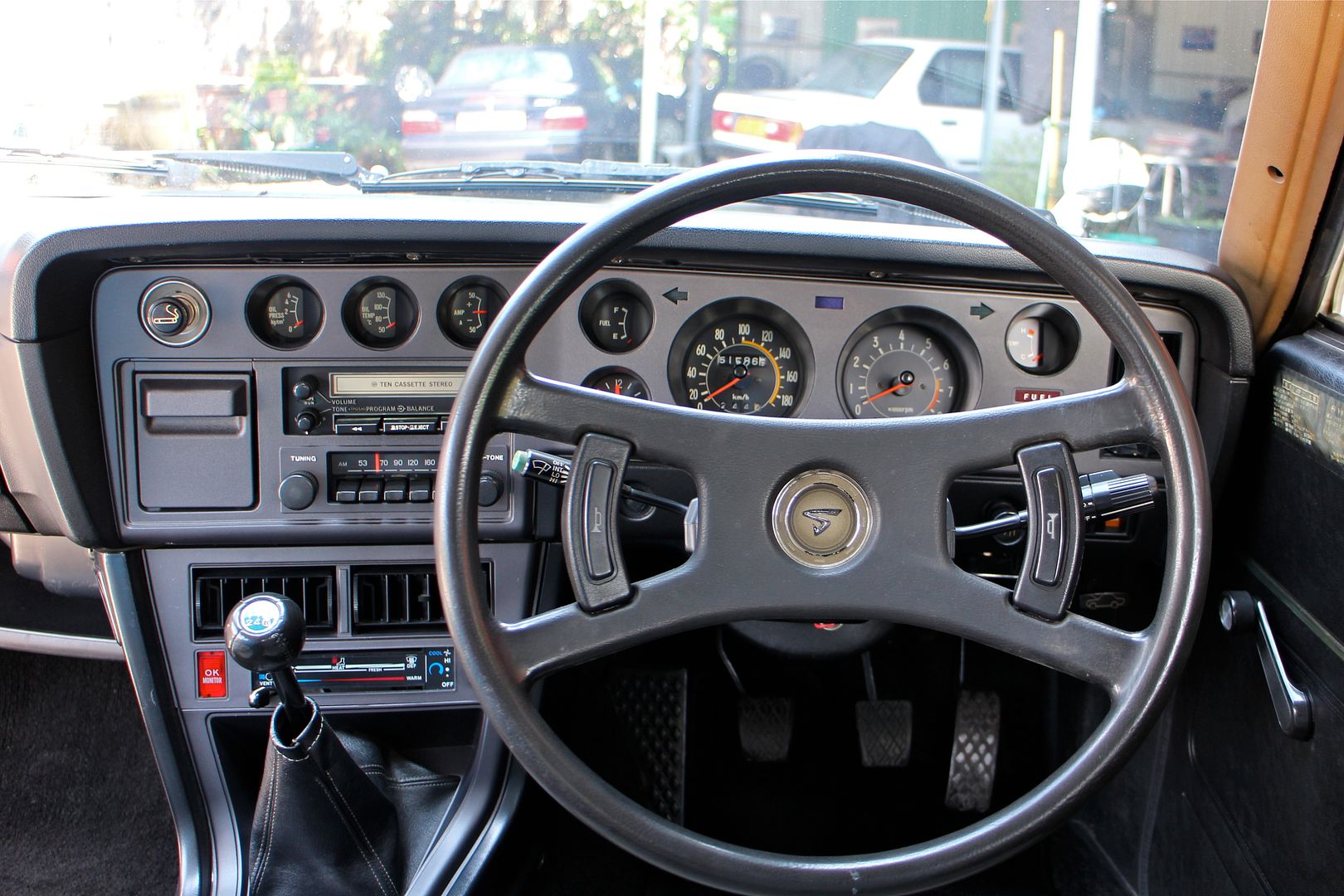 Even the original radio/casette deck is still present! Guess I'll have to dig deep into those old boxes of crap in my mom's attic to find my old AC/DC, Led Zeppelin, Dire Straits and Pink Floyd tapes...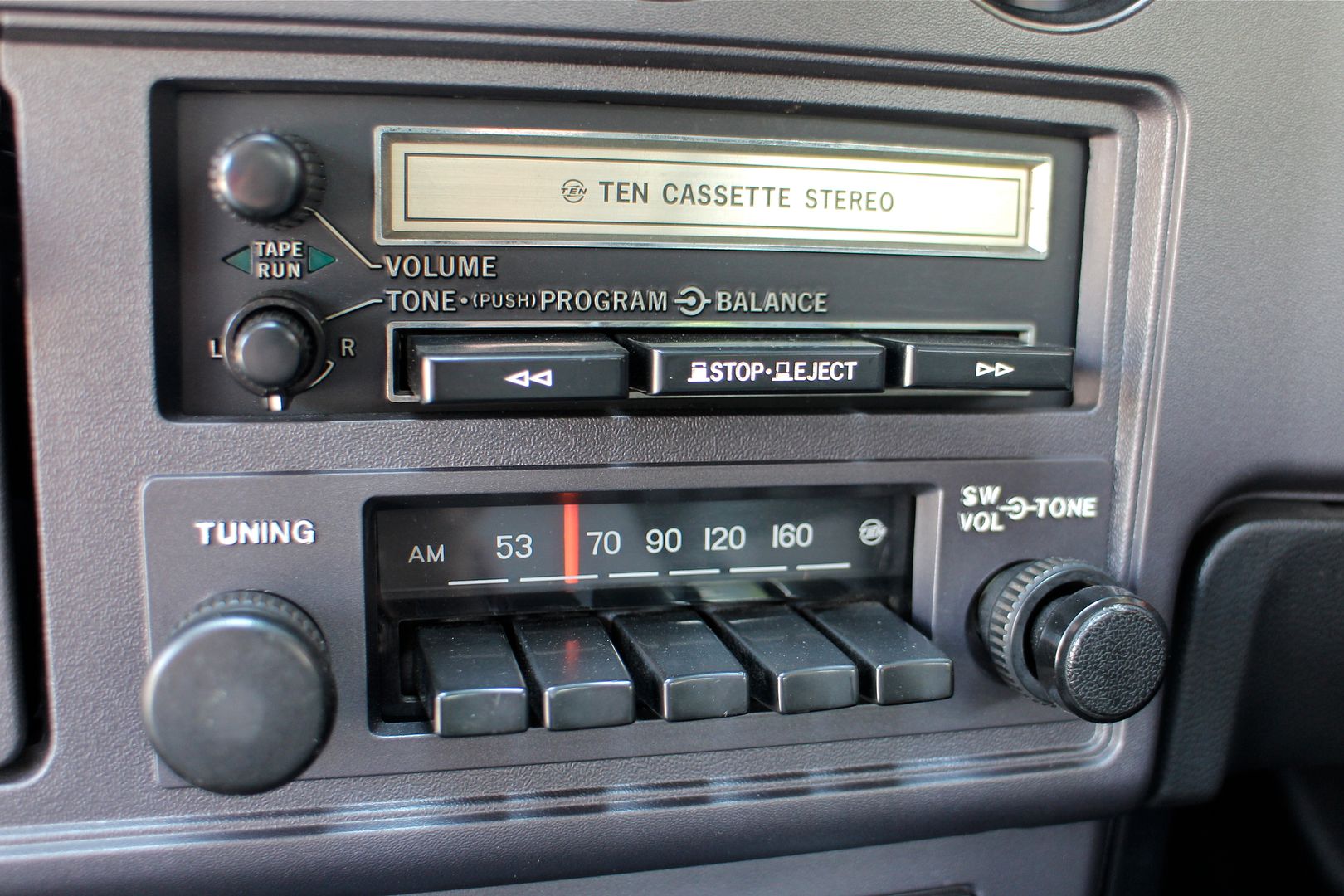 Lovely little 2T-GEU powerplant!!
It pleases the ears with a sweet rasp, and for a 35 year old factory-spec 1600 it even provides very convincing pace. I'll want to clean up some of the paint though...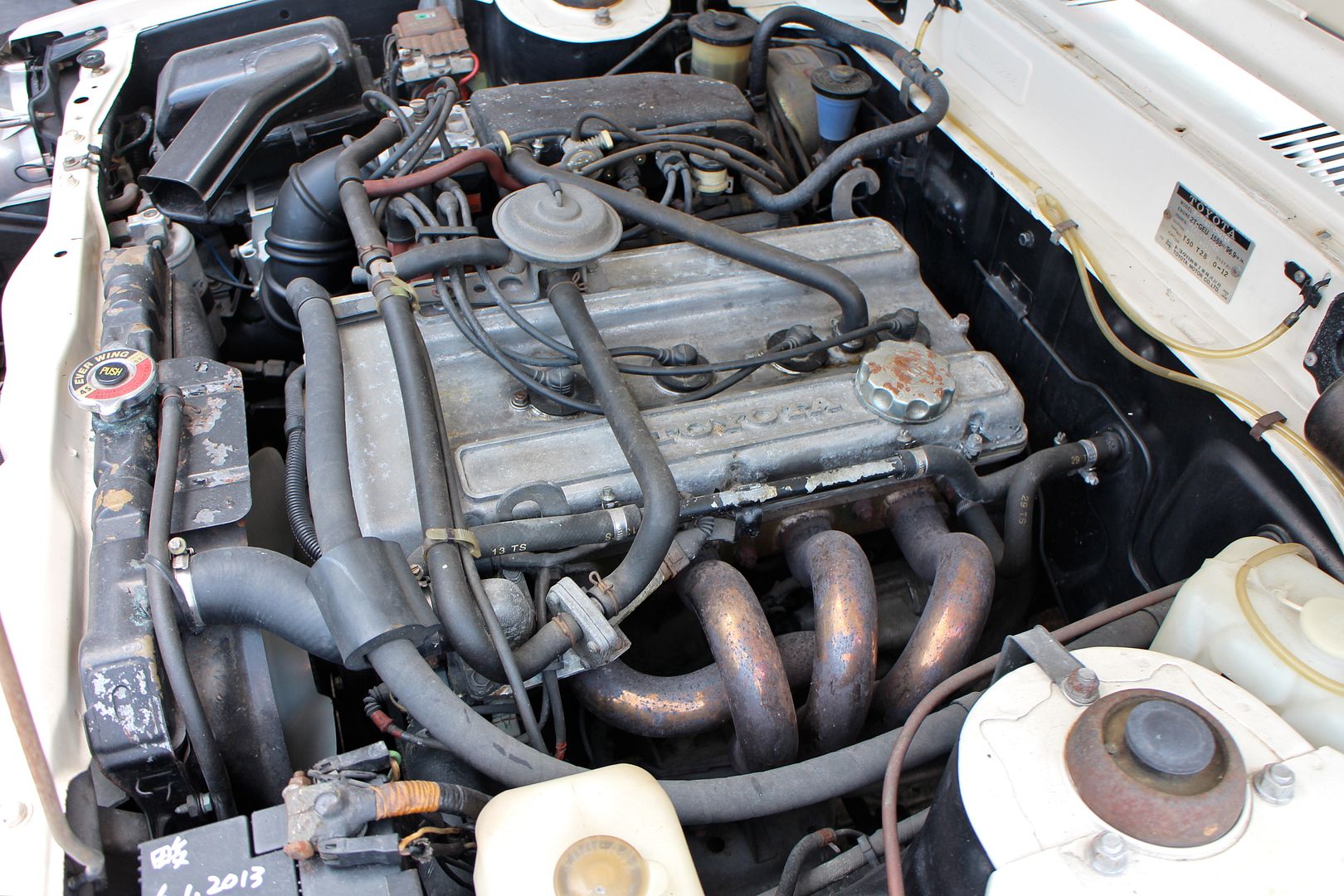 Right now the Trueno is being treated to a full service with all new fluids, filters, spark plugs and belts.
After that the first projects will be fitting 3-point seat belts in the rear so I can bring my kids for a spin around Hong Kong, and then of course a subtle lowering to get rid of that 4x4 look.
From there on I just want to get out there on the road and enjoy my Trueno...
So what do the JNC pro's and die-hards think of my first Nippon classic?
All opinions, advice and suggestions are of course always welcome...