Missing update 1 after the great JNC crash of 2013.....
Well I was back just long enough to organise a few more things for my coupe, managed to get a few hours in....
Interior almost completed.
One of the jobs I've been putting off was completing the interior and installing the heater hoses. RestoreMaz rechomed the gearstick surround. There were a few pins broken which I repaired using some aluminium tubing which I cut down, slipped over the broken pins then super glued into place. The chrome ring is far shinier than anything you'll find from a reproduction item and better looking than an original item. The chrome looks far more durable as well.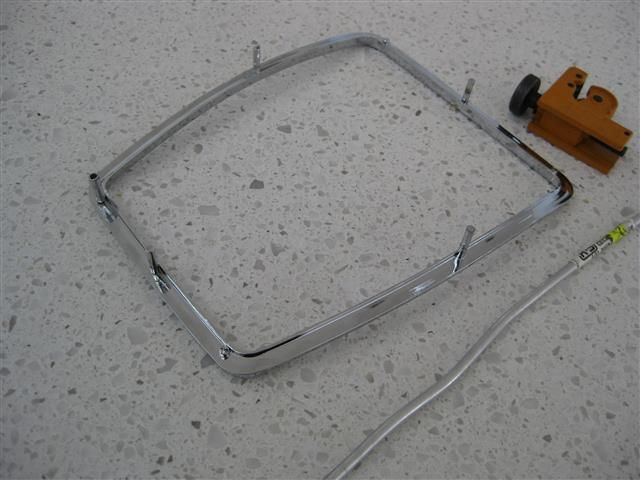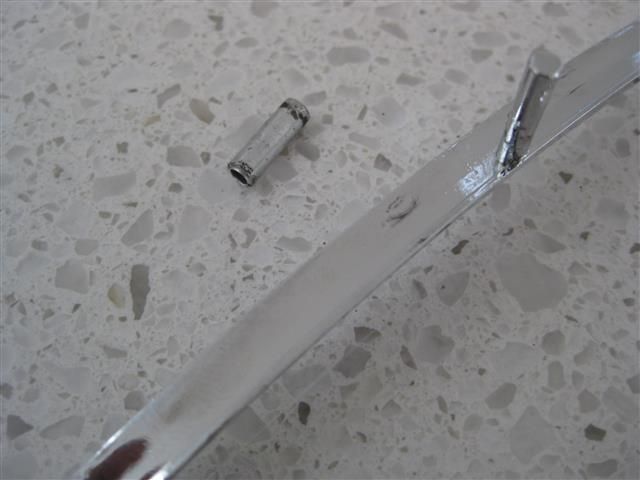 The pins are repaired, pic 2, gearbox console brackets installed.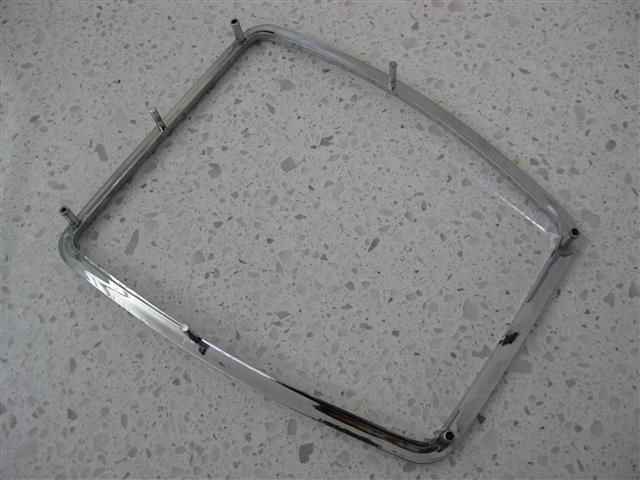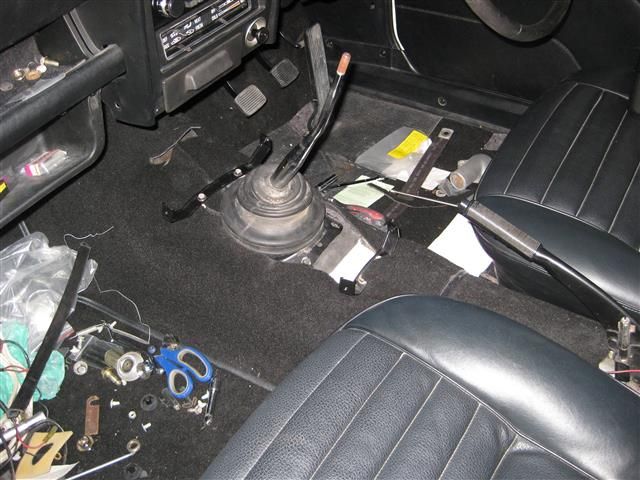 Before the console can be installed the new heater pipes need to connected. My coupe came with lots of original parts including things such as the original cotton covered heater hoses. I was thinking to have them remade but thought better of it since I bought some replacements from Mazda (without cotton). As long as the hoses have the original bends I'm happy.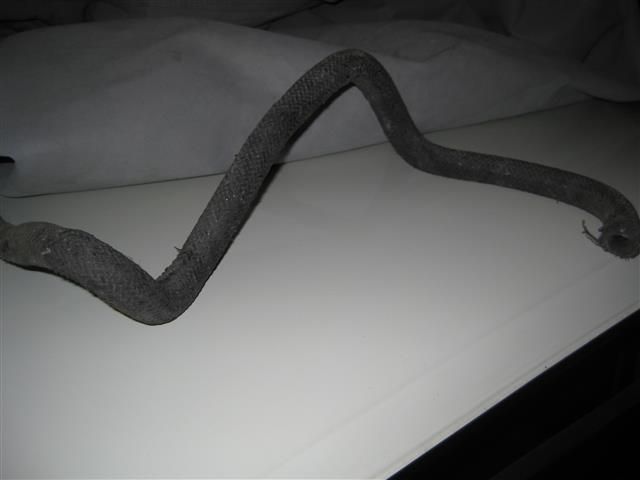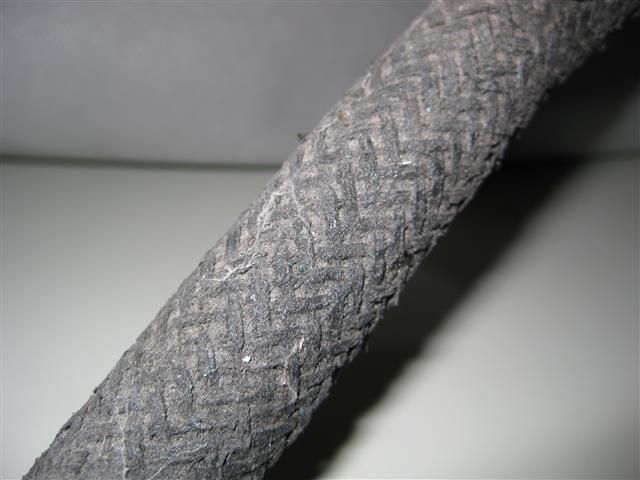 You can see in these photos that the hoses Mazda make taper to a smaller diameter at the ends that connect to the under dash heater box. They also have all the correct bends.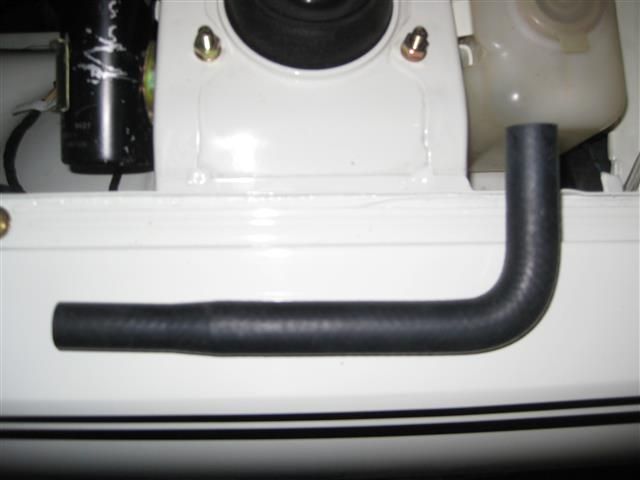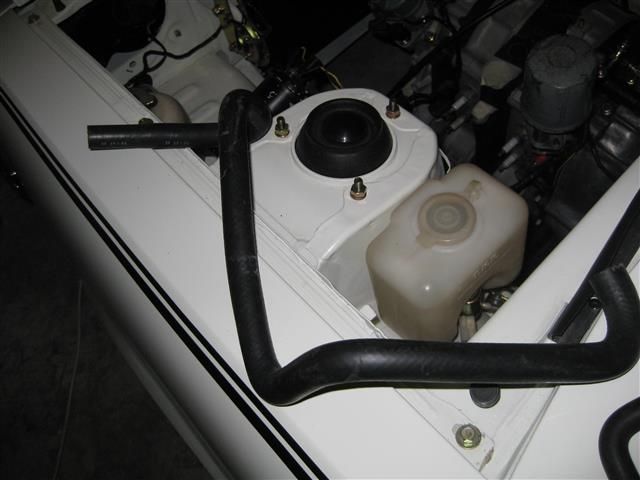 Installing the hoses was by far one of the worst jobs I've done to date, there is very limited space there. Next time I'll install the hoses the same time as I install the heater box. If you have a swearing jar be sure to have lots of coins handy
The firewall grommet is one of the ones I had remade. I'm also test fitting the wire clamps due to lack of space under the dash. The clamps are removed prior to passing the hoses through the firewall.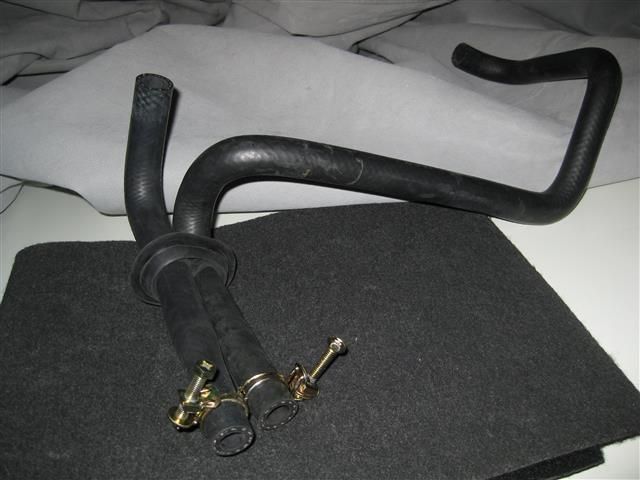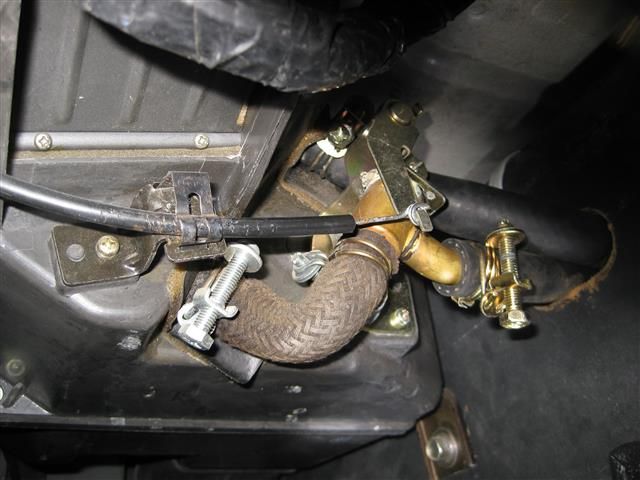 Firewall grommet pushed into place using a flat nose screw driver. Fits perfect
Pic 2, 10a heater pipe, very rare part. I was going to replate the pipe in zinc however it doesn't look out of place so left it as is.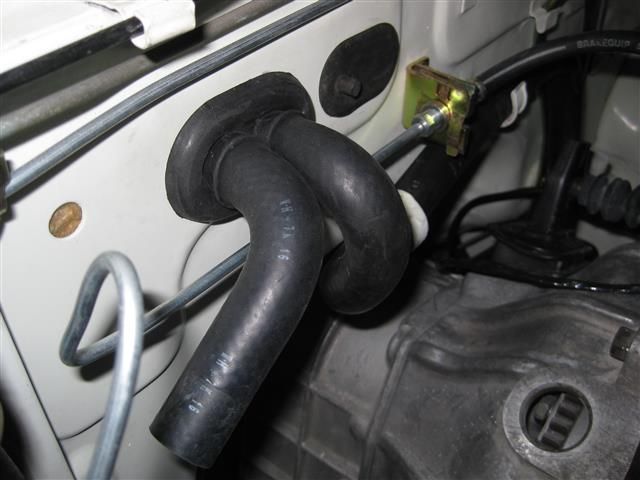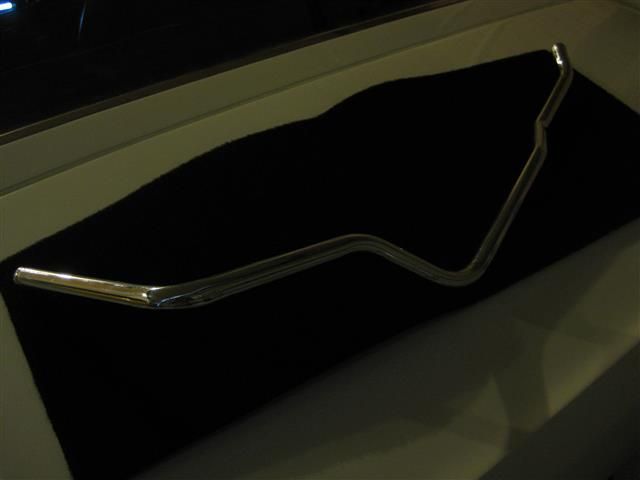 Heater pipe installed... then the gear boot is next....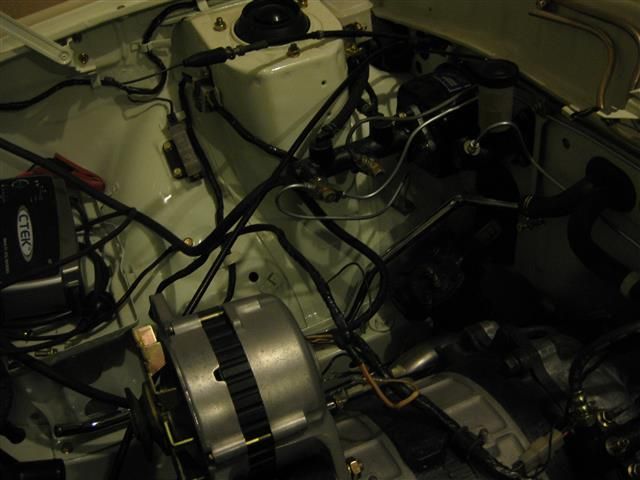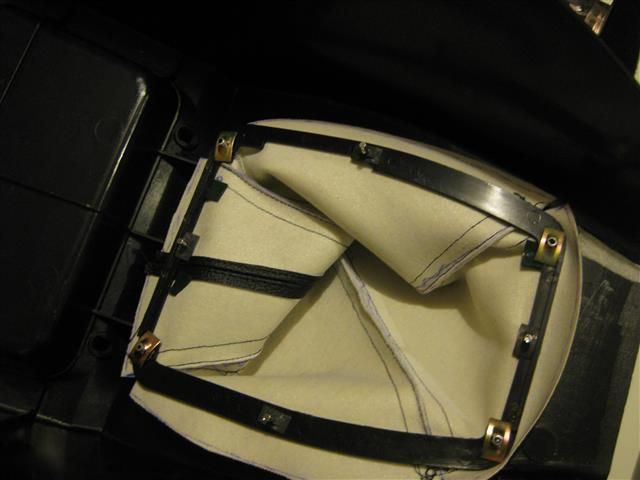 Dash and consoles together, looks really good. ...next task is to send the tailshaft away for lengthening, new uni joints, and balancing.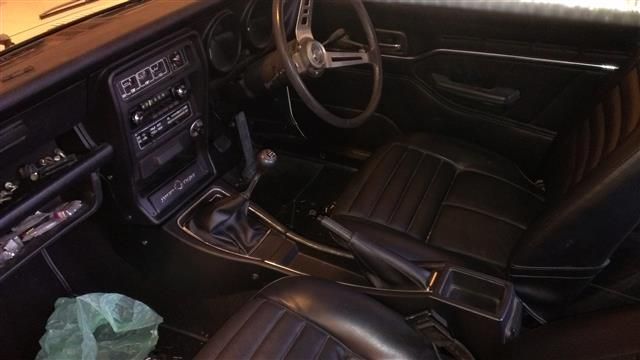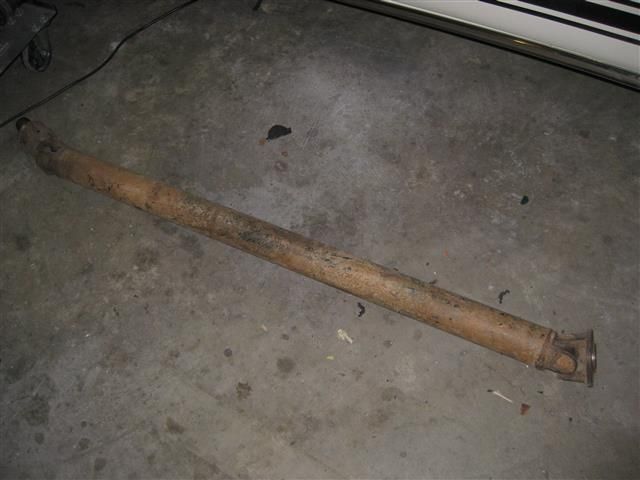 When I have a bit more time I'll get started on mounting the Weber 48IDA, I think I'm going to need a longer accelerator cable so I trip to a wrecking yard is on the cards. I also need more cable clamps to connect the heater pipe to the radiator, hopefully my oil cooler will arrive from Japan sometime soon. While I'm waiting I should order some mufflers....
Missing update 2....
There are a heap of photos on the camera that haven't been uploaded so here it goes.
Part 1 of mechanical updates.
Sorting out the Weber for permanent fitment and checking everything to minimise risk of operational problems and gremlins later on. I purchased a new Weber 48 IDA some time ago. It's a brand new unit that I'll check over and jet for my application. A few years back Magneti Marelli who own Weber relocated the carburetor factory from Italy to Spain for cost saving reasons. Weber put the the 48 IDA back into production a few years back due to demand. When they did so, they retained the same basic carb but improved little things such as going from a brass to a plastic float. That's the most obvious change between the 60's/70's Italian built unit and the more recent Spanish carb. I intentionally bought a new over old because, well old is old and you never know how a 30 or 40 yo carb has been treated until it comes apart. Refurbishment of a damaged worn out carburetor can easily outweigh the cost of a new carburetor. The last thing you want is an expensive door stop.
First step was to tap a brake vacuum line into the 10a manifold. Vacuum from bridge ported engines is pretty poor so depending on brake performance I may look at installing a brake vacuum pump later on. I'll see how it drives first. Pic 1 screws into the Bendix unit.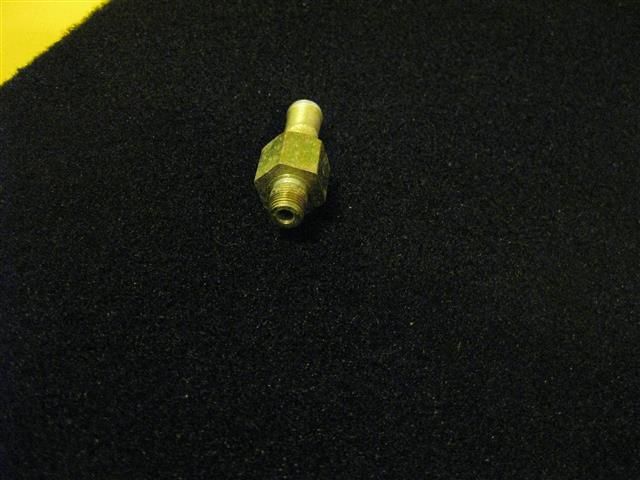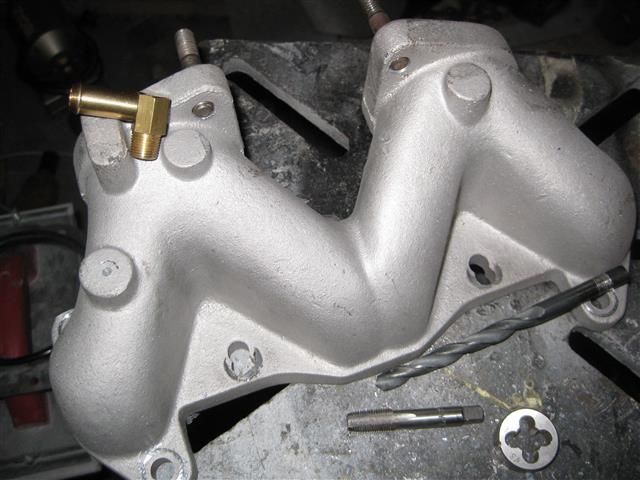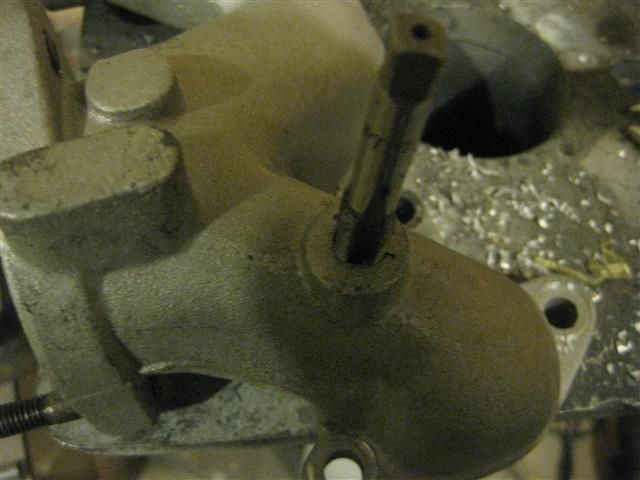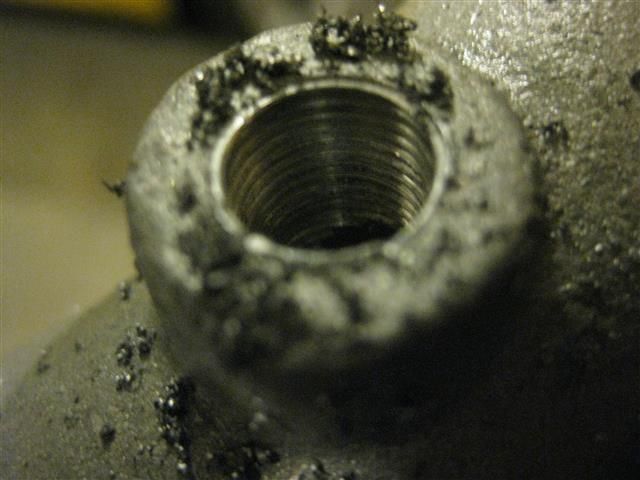 The manifold is cleaned out thoroughly and deburred from the inside. Compressed air is your friend for this step. Pic 2 manifold is then permanently installed. OMP points were checked as well for blockages.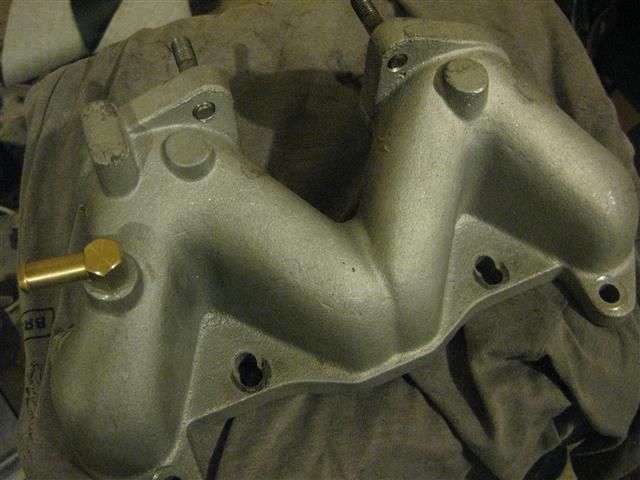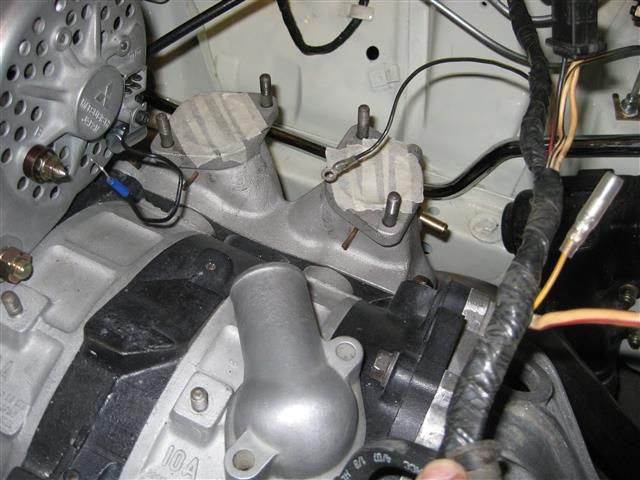 With the manifold setup next step was to check over the carb and setup for my application. Pic 1, top removed to install a new needle. Pic 2, Needle is going from a factory 2mm to a 3mm setup. All parts used are genuine Weber items. Pic 3 replacement needle installed. Weber recommends that float level is checked when needles are changed. Pic 4, people asking how to distinguish a genuine carb from non genuine, it's quite easy.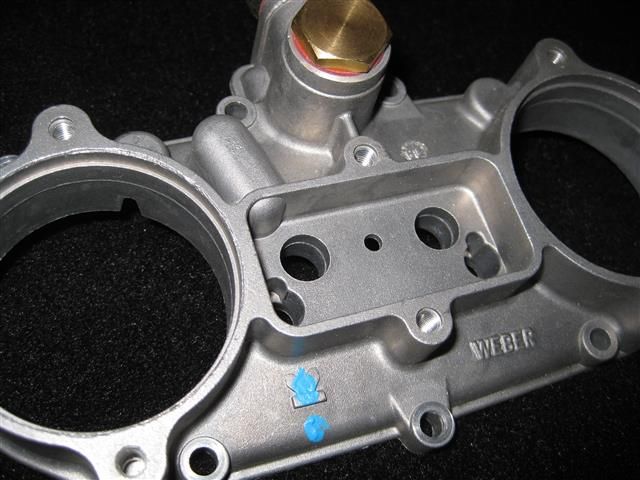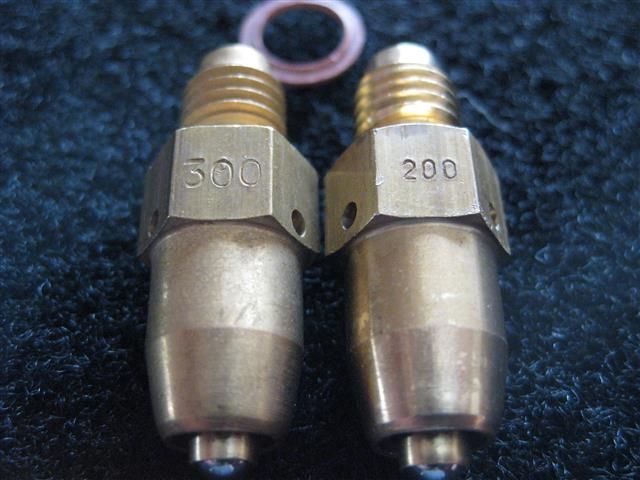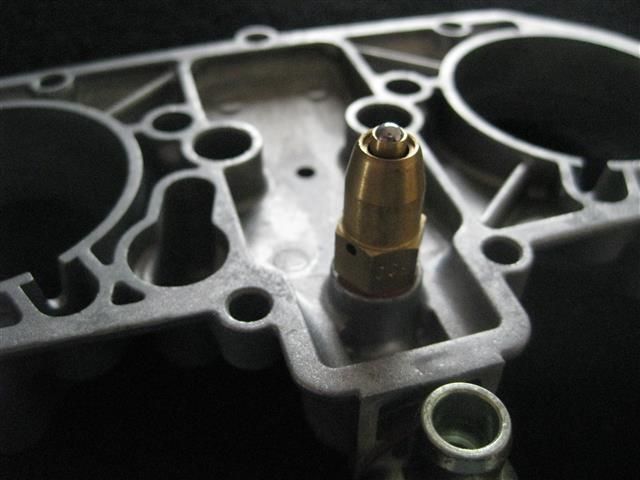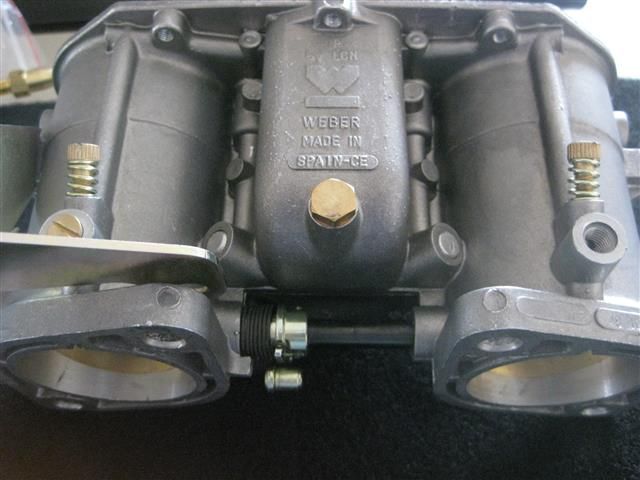 New chokes (venturis) going in, I'm going from factory 37mm to 40mm. I might go back to 37's if the 40's are too sluggish for street driving. 40's will give greater top end and peak power. 37's will give more low punch and mid range. For outright power you'd probably go larger than 40's. Pic 2, factory 45mm auxiliary venturis are retained.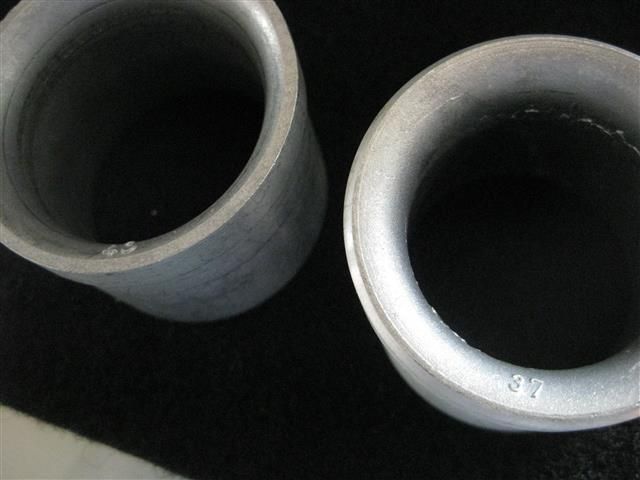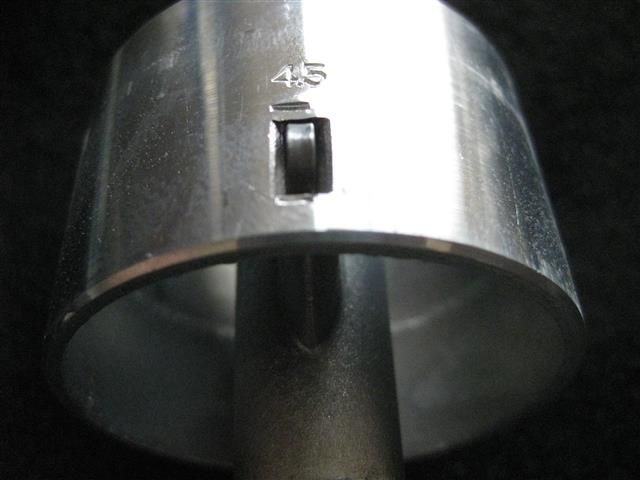 This is the diagram to setup the Weber IDA float settings. Pic 2, making a factory like tool to make float adjustment and checking easier.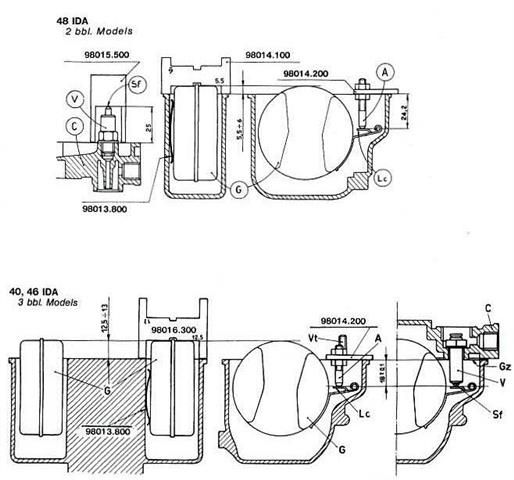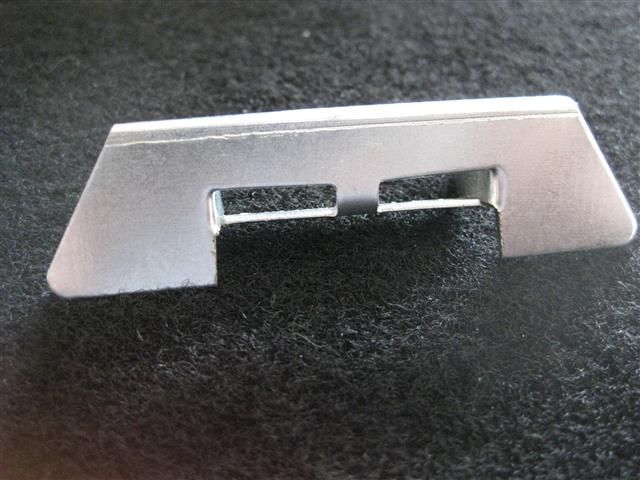 Pic 1, fixing the float to take float measurements. Pic 2, taking the needle "seated" height. Pic 3, measuring the float height. Pic 4, putting some engineering die on the float "adjustment tab" to ensure the needle will close at the correct level.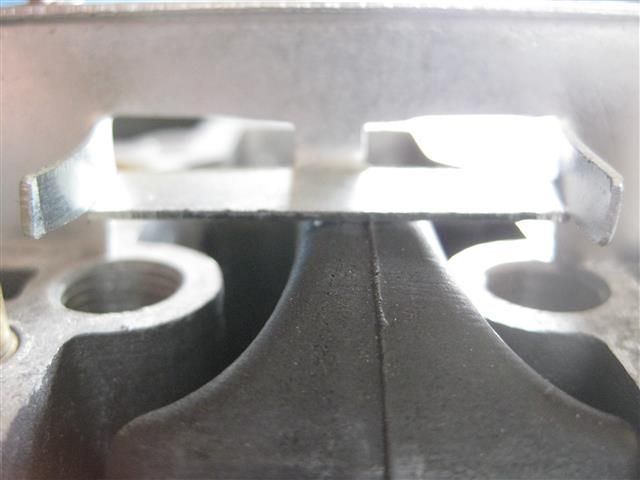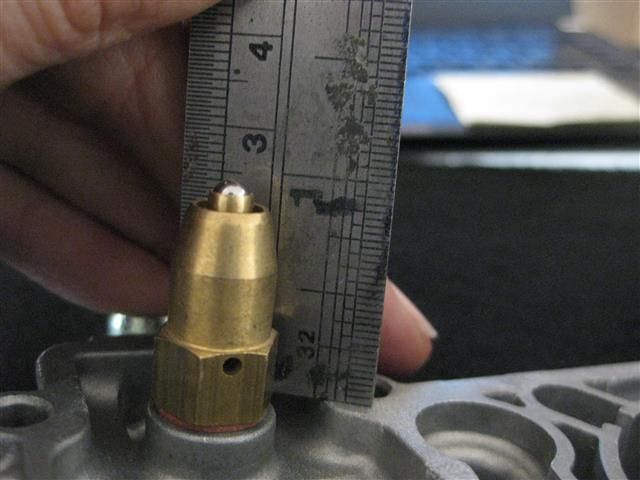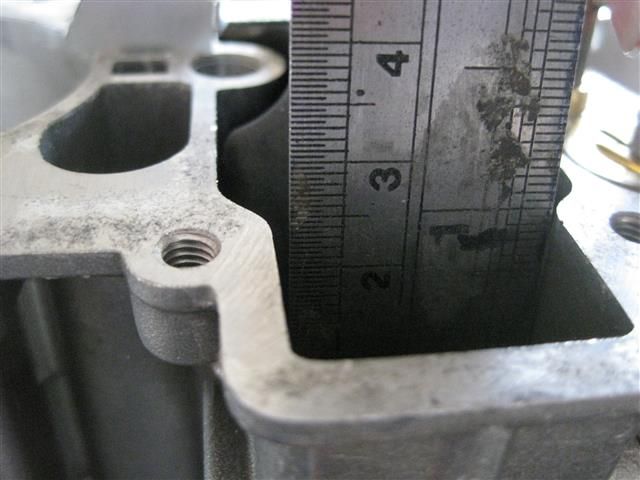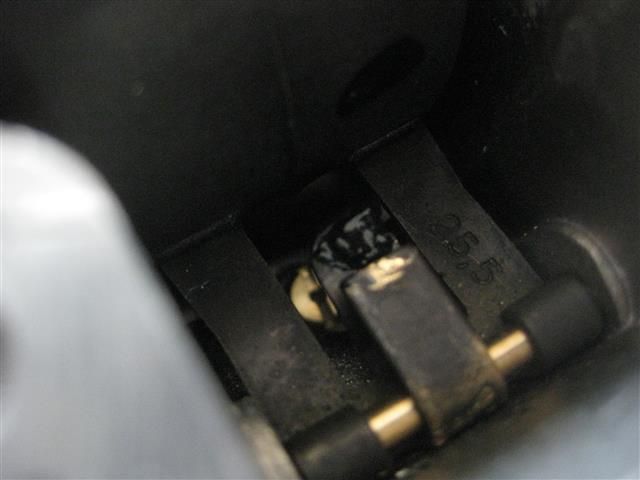 Carb float level is rechecked for final measurement, carb is then inverted and carefully placed onto the top body. An old 6mm apex seal spring is idea for fixing the float to take the measurement.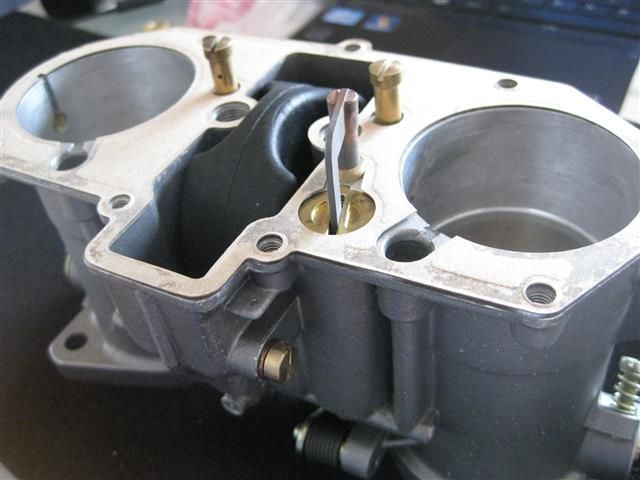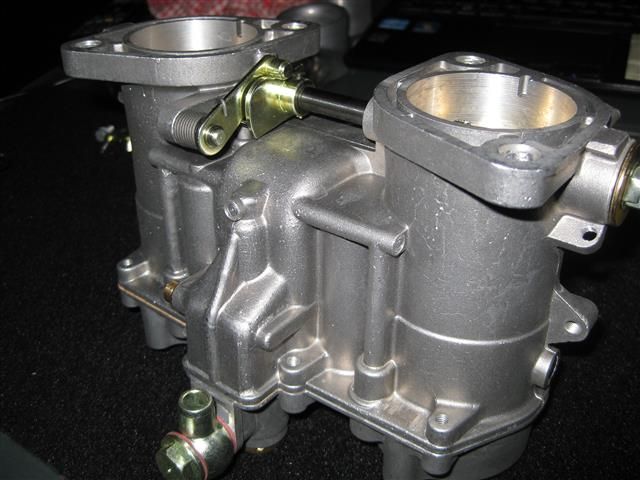 Pic 1, we see the inverted needle touches the float tab, this indicates the needle is seated at the correct float level. Pic 2, validating the results by remeasuring the float level to ensure the float hasn't moved.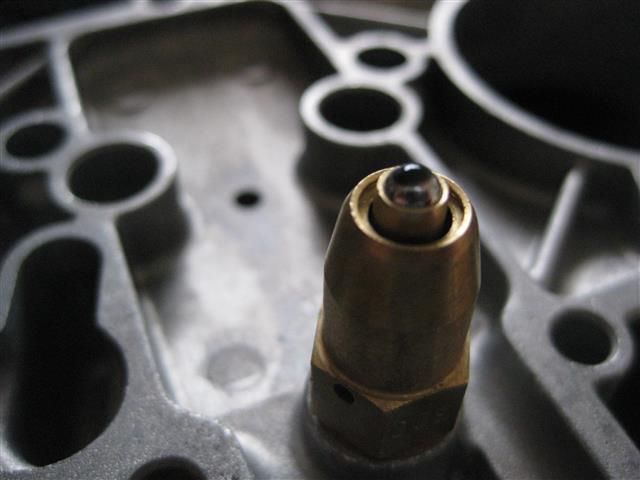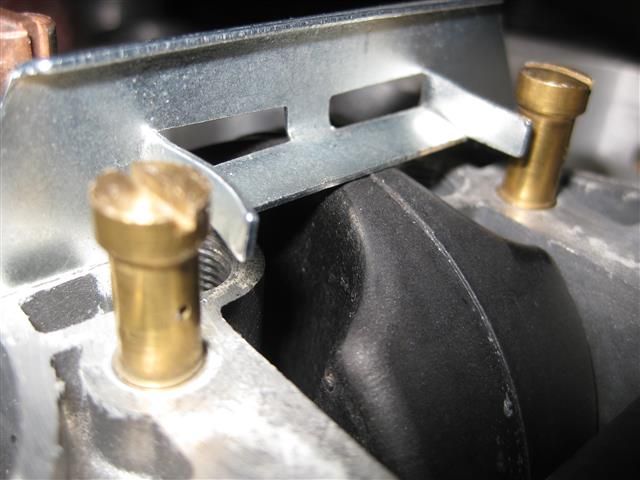 A aluminium tube was used to "fix" the float during the measurement. This can now be removed. Pic 2 and 3, wiring the float pivot so it can't come loose, very important if you don't want a fire hazard. Aside from a performance view, it's the same reason we check the float level. The last thing you want is fuel spilling onto the exhaust. Stainless wire is used for obvious reasons. Pic 4, the 40mm chokes are dropped into place.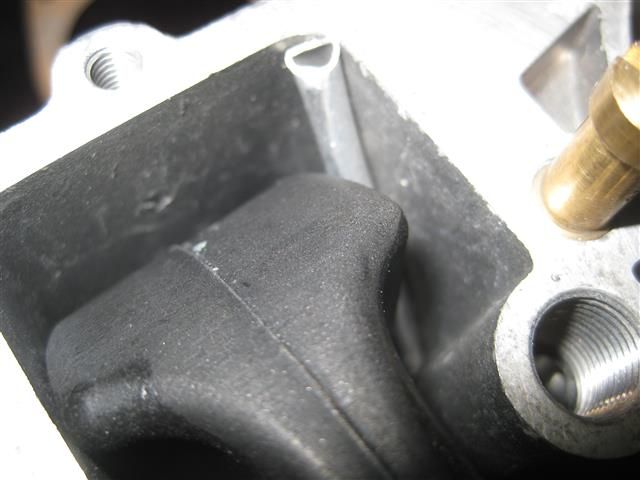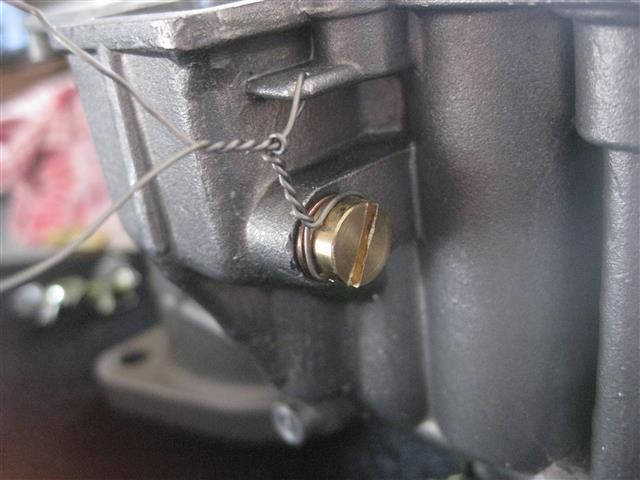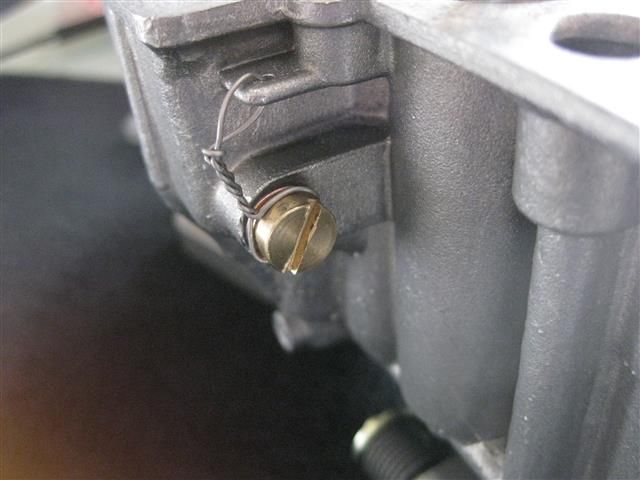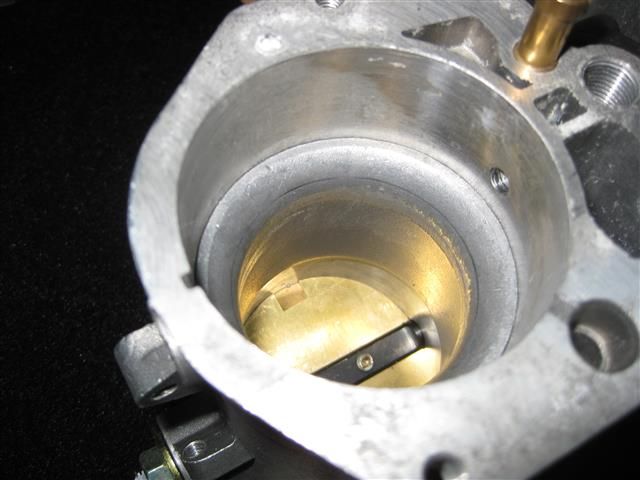 Next photos are of the main fuel circuit, before you waste your time guessing other peoples settings spend a few hours reading on how the carb works. Once you have an understanding of the different IDA circuits you can start with one of several baselines that are published. I'm told by some highly experienced people (20 - 30years) that one of the failings of reproduction Weber components is that some parts poorly fit together. All the components below should be firm press fit. That is only one aspect, the others would be machine tolerances. There are lots of good technical articles covering emulsion tube operation that are worth a read. When I refer to failings on reproduction Weber components I'm not referring to the repro 48IDA carb. Here I've gone for an F11 emulsion tube (f7 is standard), 120 air corrector jet and a 190 main fuel jet (135 is standard).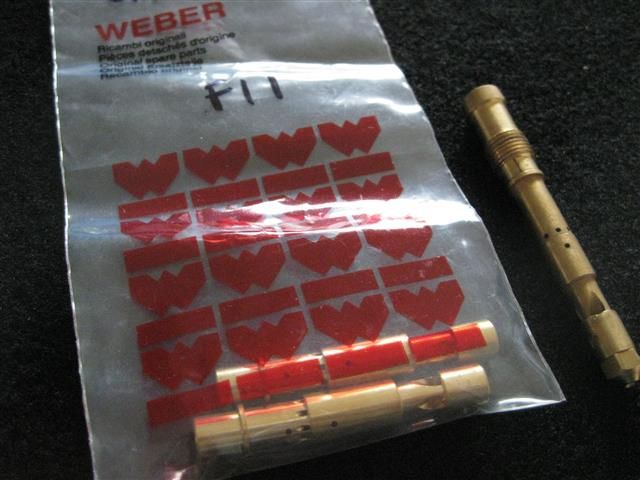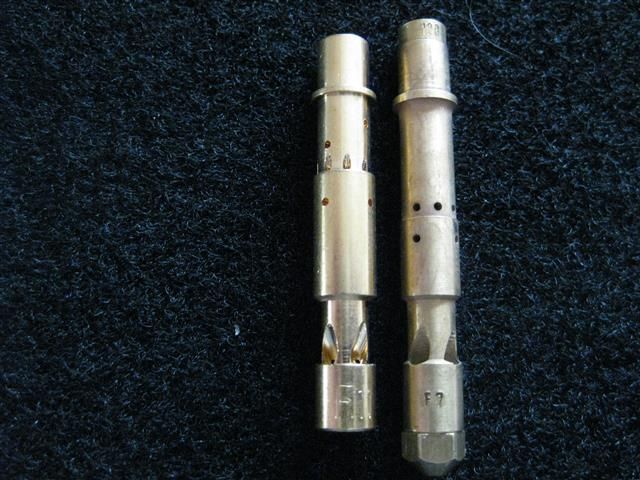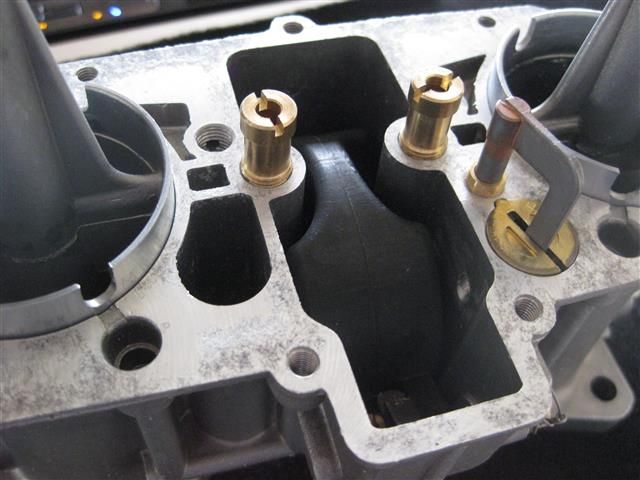 Next I've changed the idle circuit from 70F10's (standard) to 65F10's.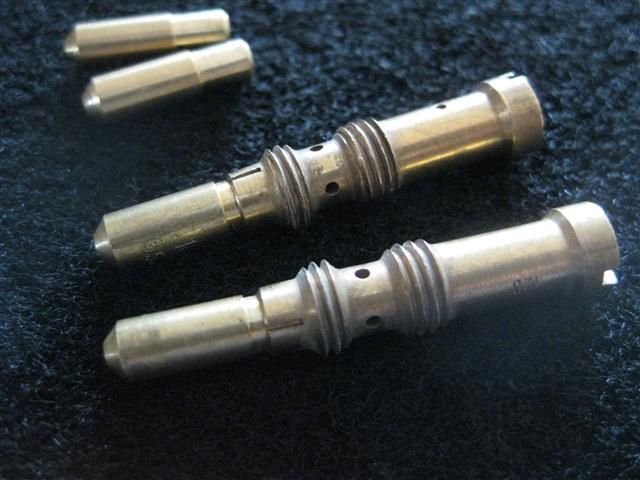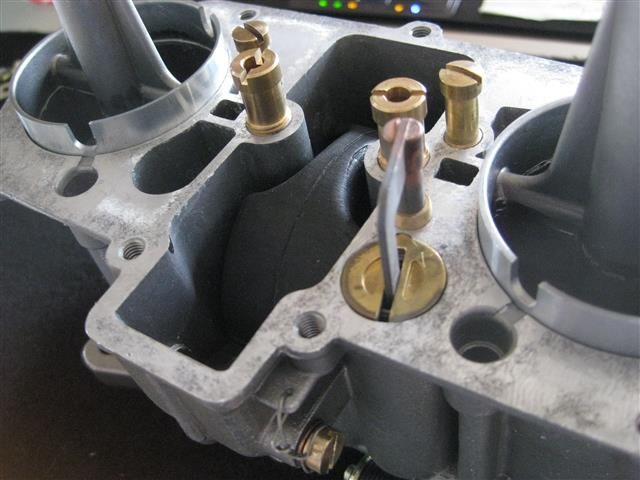 These accelerator jets squirt raw fuel into the throats when you hit the pedal...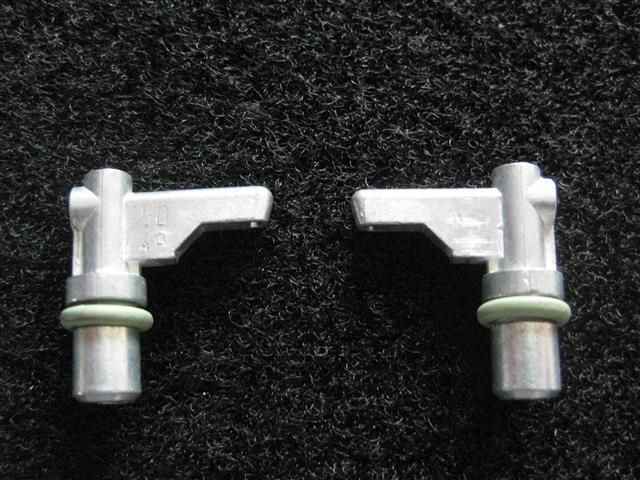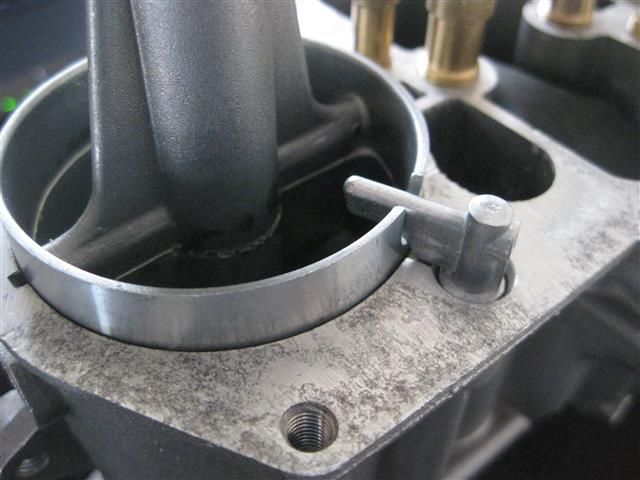 The carb is now pretty much together... the tuning components are easily accessible. Velocity stacks to go on. Later photos show the progression circuit holes. Sometimes it's necessary to add a 3rd progression hole but you need to work out if it's required first which you'll only know after testing.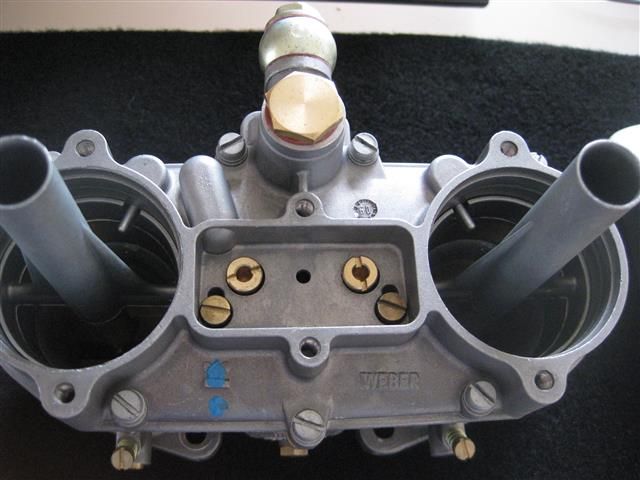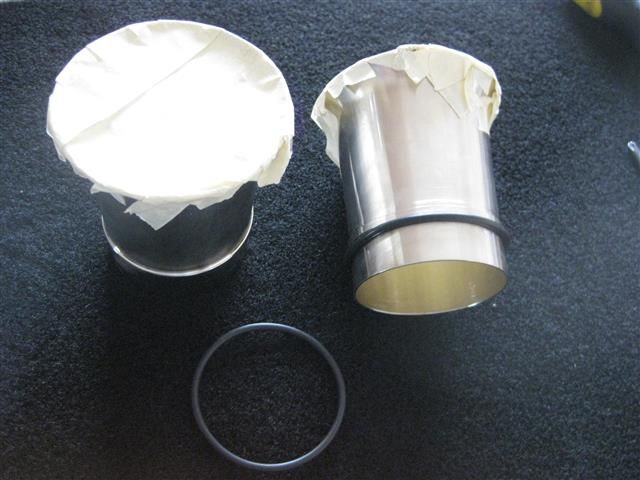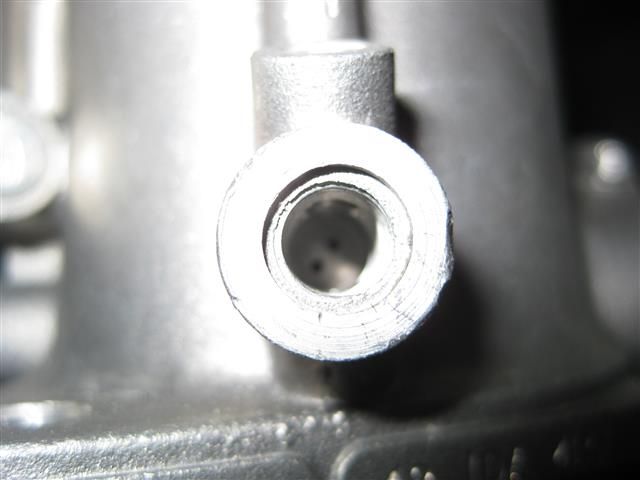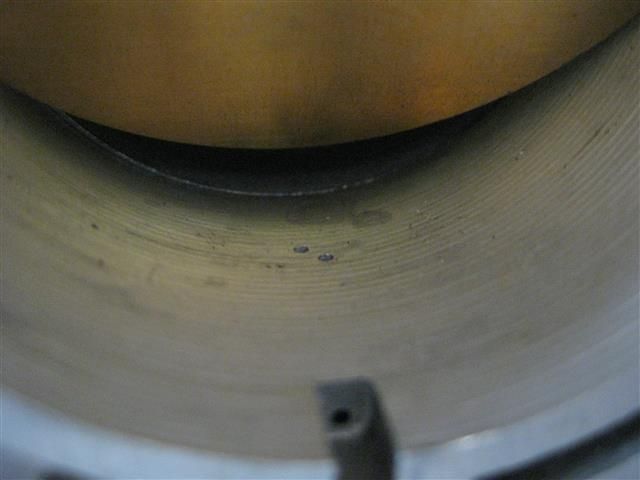 I bought a linkage kit with Dazz's detective work from a New Zealand Weber dealer. It's one of the best setups that I've seen. It's available in a RH or LH setup. It's much nicer than having the bracket bolted on top of the carb body. Pic 2, manifold insulators go on..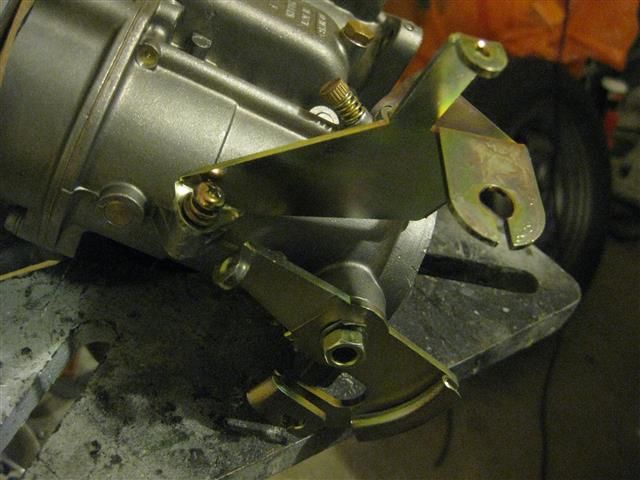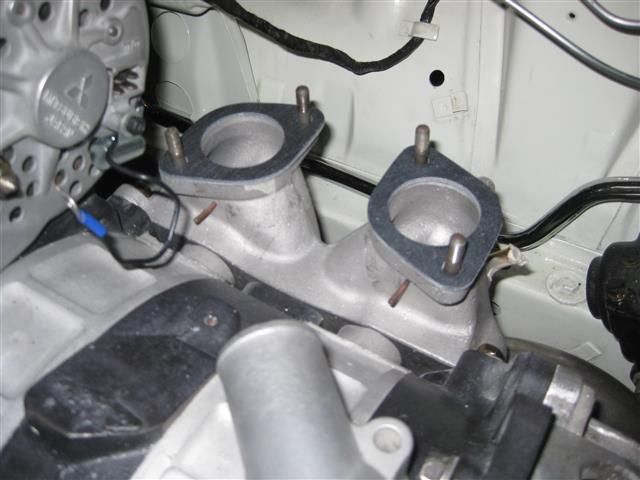 Rx3 accelerator cable is too short so used a 929 cable that was cut down to size. Looks like a factory cable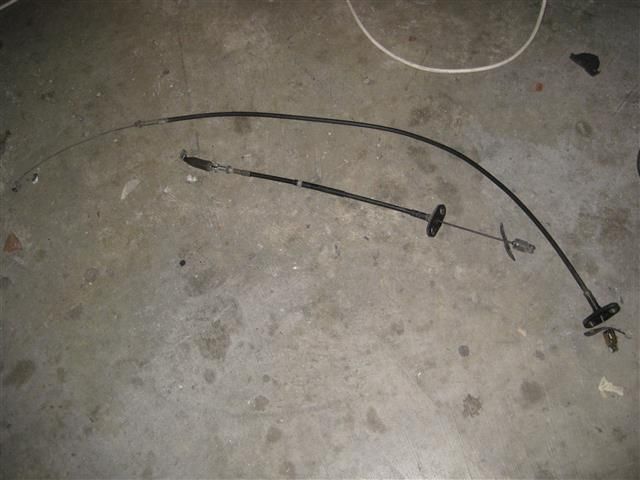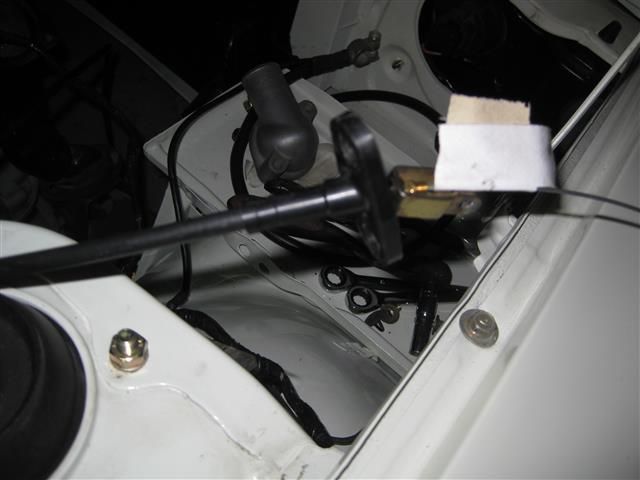 With the accelerator floored, ensuring that butterflies are wide open and not going over center.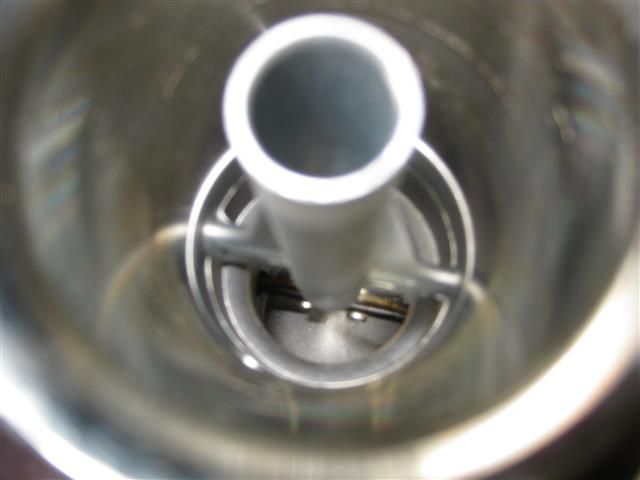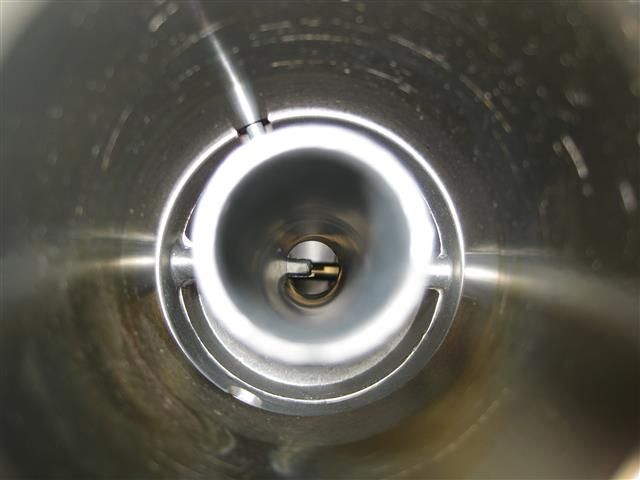 Air filter fitted... Weber install complete. This took a good part of a day.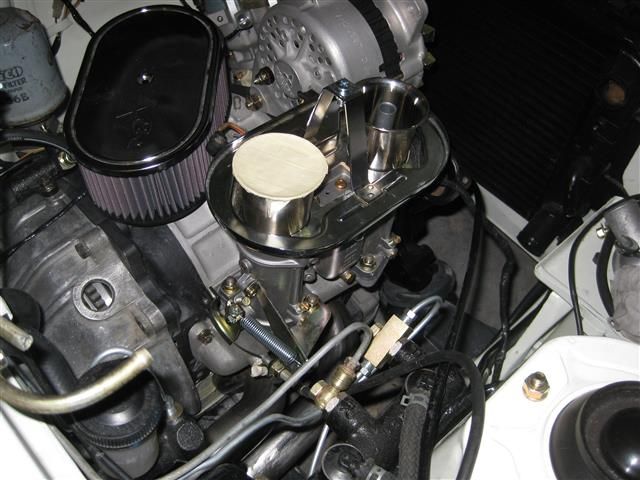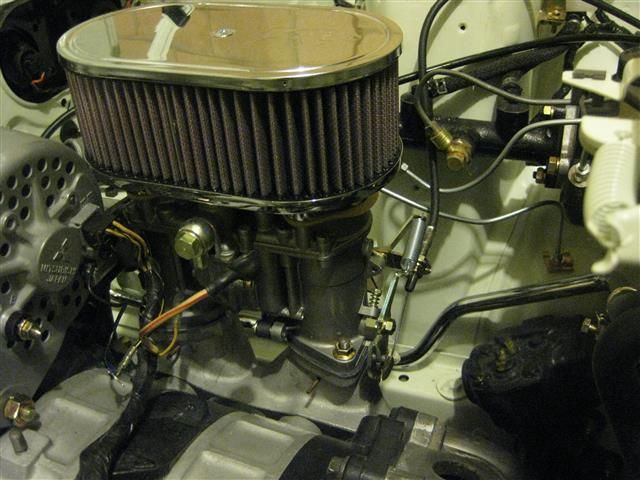 Part 2... more mechanics.....
I haven't really been around to do anything more to the car, work priorities have taken over for the time being. I have a few more photos on the camera that I'll upload when I have time.
The tailshaft was given to Duggan Balancing who lengthened and balanced the shaft. Exhaust system was ordered as well. Rather than go for the "fully sick" 4inch system I got something that actually works ! It's a twin system from the headers, I think 1 3/4 inch primary pipes into a pair of hand build stainless resonators, into either a 2 1/4 or 2 1/2 inch collector, then into a 2.5 inch cannon style pre differential short muffler, and finally into a Magnaflow rear muffler. It still requires minor welding and assembly to complete. The setup was recommended by my engine builder.
Aside from that I've taken "Ontracks" advice and dropped the Weber chokes back down to 37mm for the street. I had a quick go bleeding the brakes, there appears to still be lots of air in the lines so I'm going to make a pressure bleeding system to make things easier, again when I get time
There were a few leaks, these were fixed, I have one left which I think just needs a hydraulic nut tightened a little more. I hope to order a fuel pump, organise some oil lines, fit the OMP and have it started before Christmas THIS year.
With the sedan, not sure what I'm doing there, boy it's going to be one hell of a job to resurrect that car. I'm in two minds whether to go completely original and retain some of its track enhancements (rear stabilizer bar, front caster blocks etc) with an original 10a or fit a 12a twin dizzy PP. As you can tell I'm a real sucker when it comes to old ported motors.
I also got to drive Dave's auto Rx5, prior to driving it I couldn't have thought of a worse combination. For starters I'm no Rx5 lover like most rotary owners out there. After a drive I loved it, it's a really nice cruiser and something you could drive everyday of the week. I also loved the auto believe it or not. If it were mine I wouldn't bother with a manual conversion either. The car went quite well, if I had the space I'd definitely be in the market for one, it would have to be a red one as well