One the guys who has just about finished his car gave me a call on Friday to ask a few things. I thought given he's about to complete his project, it would be good to have my car ready for summer as well. So out came the tools to get the coupe closer to completion.
More electrical work, as basic as Rx3 electricals are, it still takes a fair bit of time to get everything right.
My distributors are done and I'm very happy with the result. Prior to going down this path I did a fair amount of research. Basically I wanted to retain the twin distributors but convert them to a high energy system. There are more options than people realise. Here is a brief list at what I looked at. There is MSD programmable CDI, Optronics, Pertronix, Crane ignitions, Silicon Chip transistor ignition that I saw on one of Mo's cars, then there is a Japanese kit that I've seen on Savannarx3's car and there are many more that I've seen.
All these kits will require varying amounts of modification. Retro Looms have made a bolt in adapter kit using Pertronix's components, technically this isn't a high energy system, all it does is do away with the points but retains all the other factory components. A very good kit if you have a standardish engine. I looked at using a Pertronix's kit and integrating it with a CDI ignition but in the end I wanted a HEI like the first Rx7's using a j109 ignitor system. The biggest plus is there are no bulky boxes to hide.
The turning point to move away from CDI is the two experienced mechanics I use (25+ years each) both mentioned that CDI could harm carbon seals. This is what both suggested, though not with any conclusive examples. While CDI may be good for race motors, my car is a little streeter and nothing more. They both pointed out (different workshops) that a race motor is considered a disposable item, the sole purpose of a race engine is to win and not blow up mid race. Pretty obvious really ! Also obvious that that's not me.
The fabricated distributors do away with the advance mechanisms, perfect for any BP or PP 10a or 12a twin dizzy. These distributors add some more coolness factor. The ignition box bolts to the side just like the later factory cars. The aim was to integrate the modification to make it look standard. Pic 2, using 808 and Rx3 bits and pieces to make the custom ignition harness.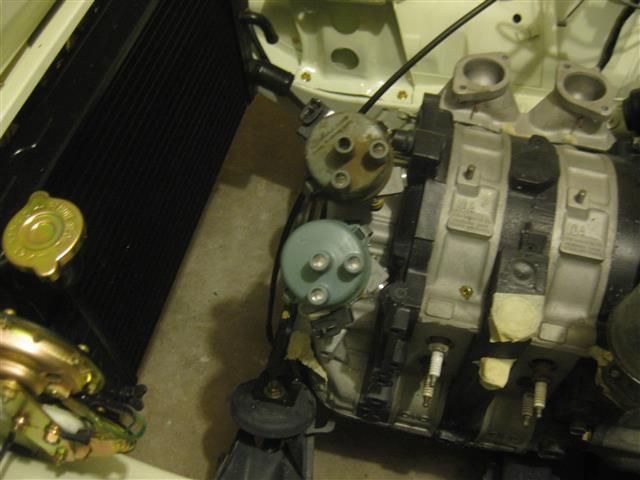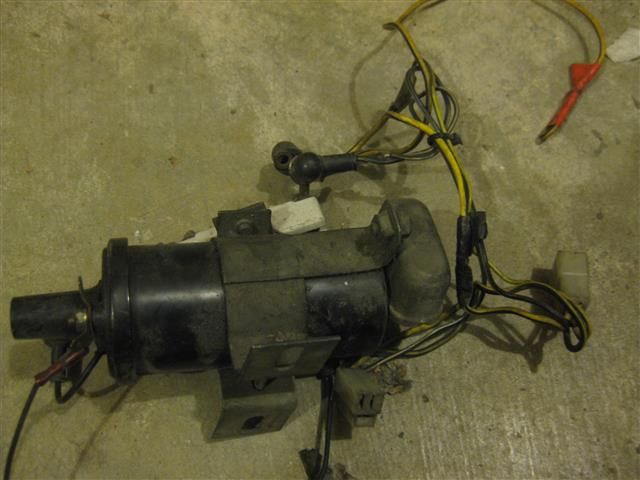 I thought I needed the ignition relay but after I worked out what its function was there was no need to use it. Pic 2, referencing Rx7 wiring schematics for connection details.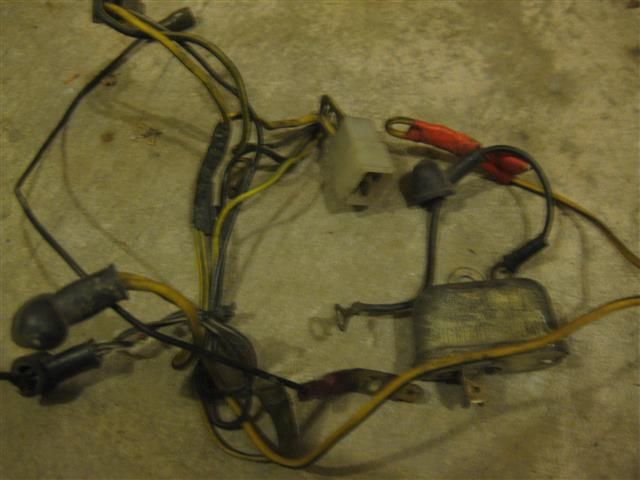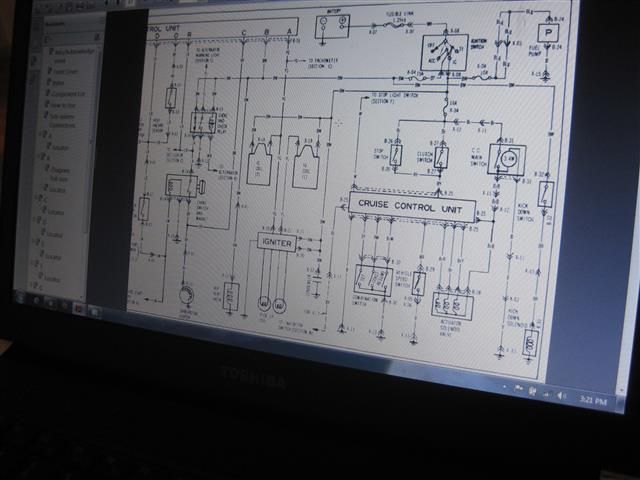 Scribbling wiring details..... pic 2 I bought some ignitor grommets from a Rx7 for a factory look.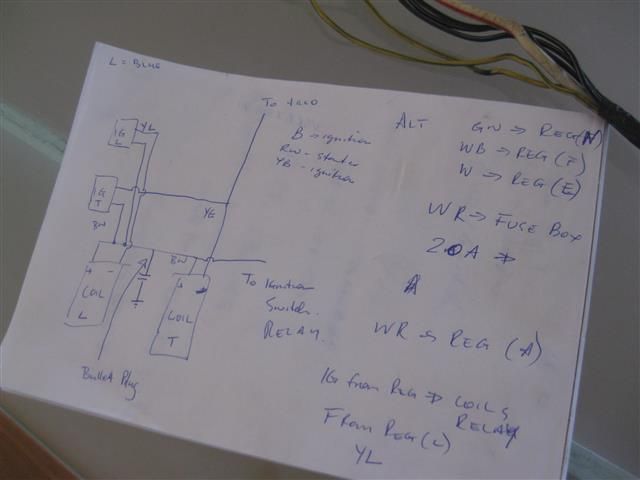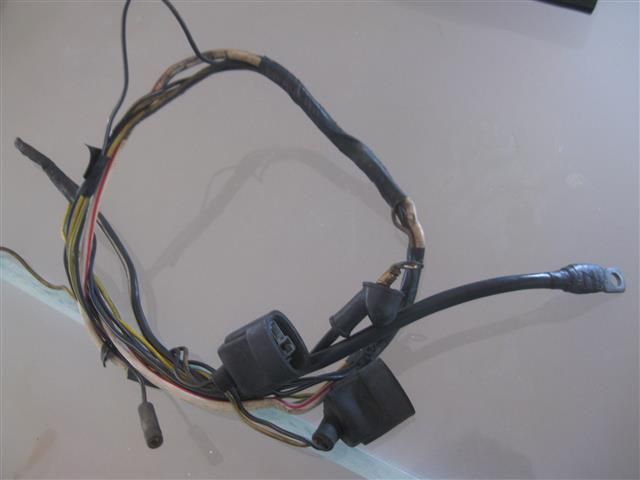 The factory ignition relay was doing my head in until I worked out what it did. Basically I threw away the factory schematic and worked everything out myself with a meter. All the relay does is bypass the ballast resistors during start up when the starter motor is running. The relay supplies the coils a full 12v from the battery to make starting easier. Once the starter motor is disengaged the current flows through the ballast resistors. The resistors are required on standard coils so they don't burn out. They are not designed to continuously operate at 12V. If you are using a transistor ignition, generally speaking you do not need the bypass circuit or resistors.
This relay will be saved for my stock sedan, the cover has been sent away for zinc plating. Pic 2, shows the relay earth is nothing more than the casing being crimped onto a metal tag.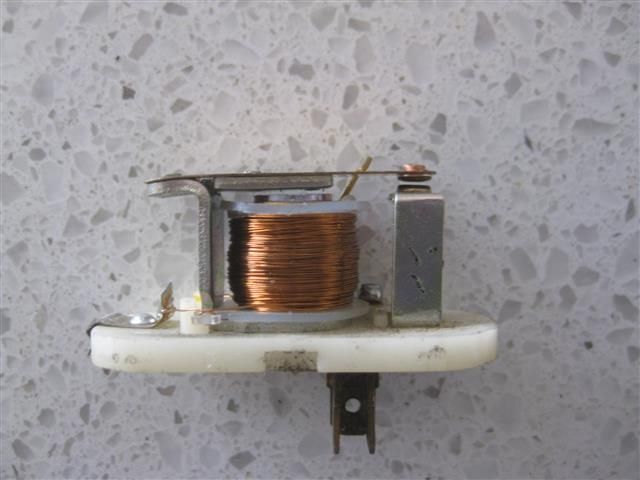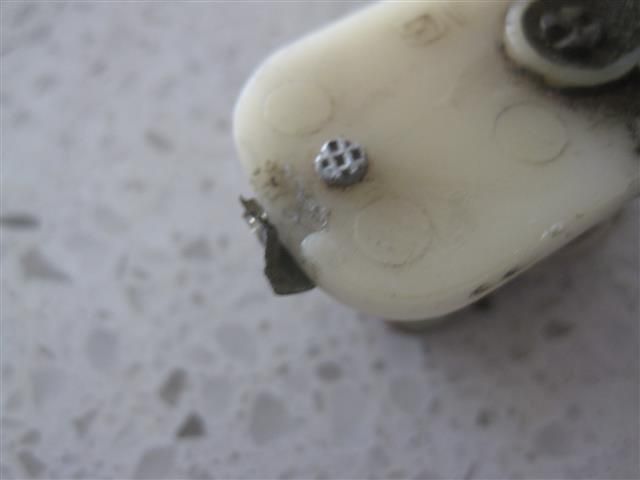 Harness being made, everything is soldered and crimped to avoid dodgy connections.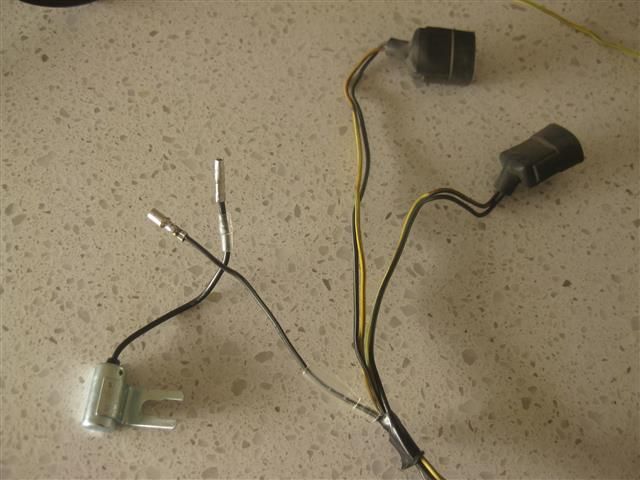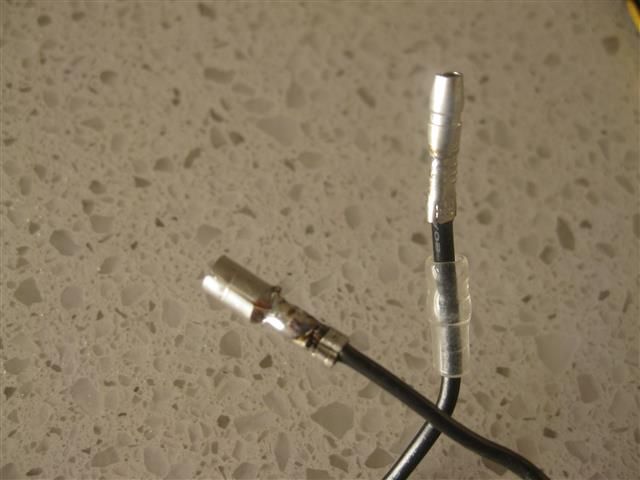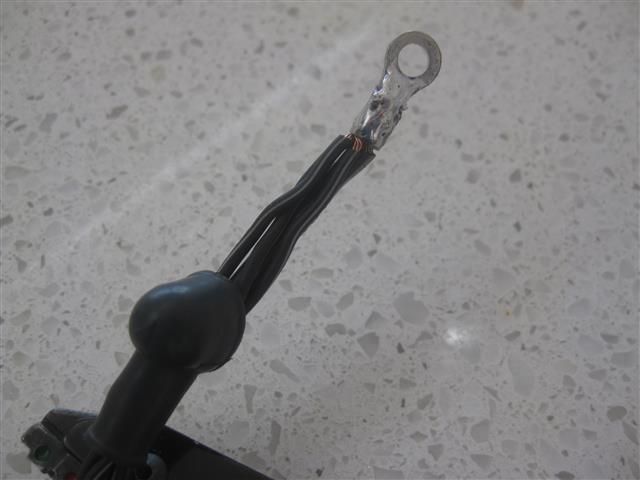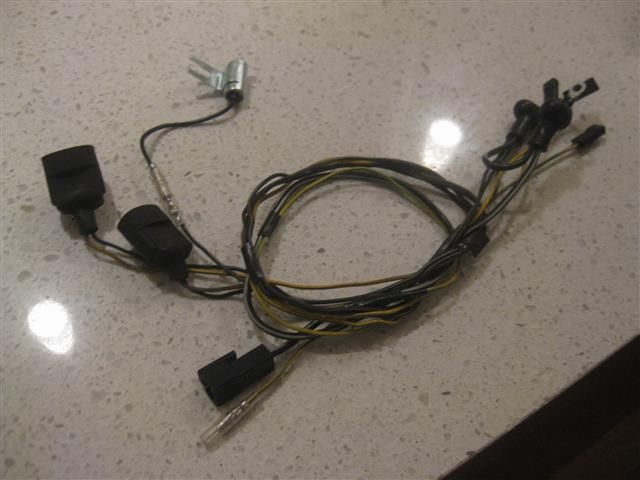 Ignition now complete....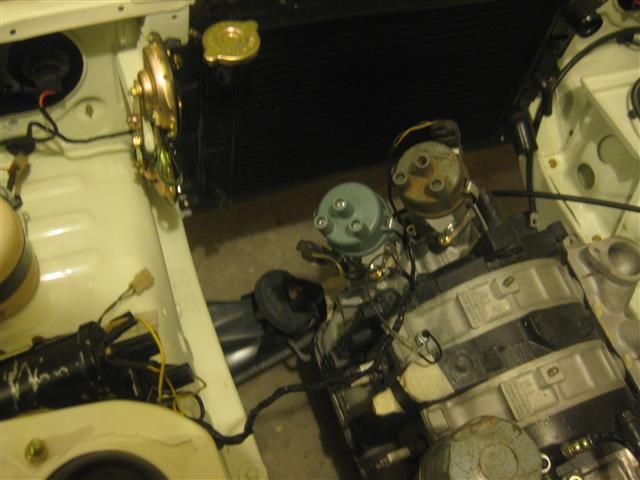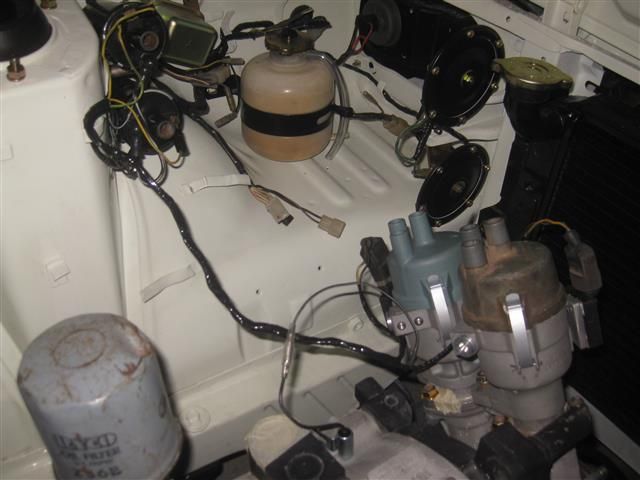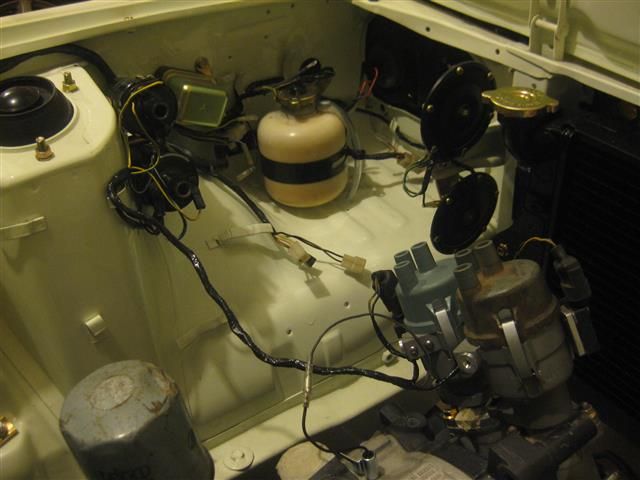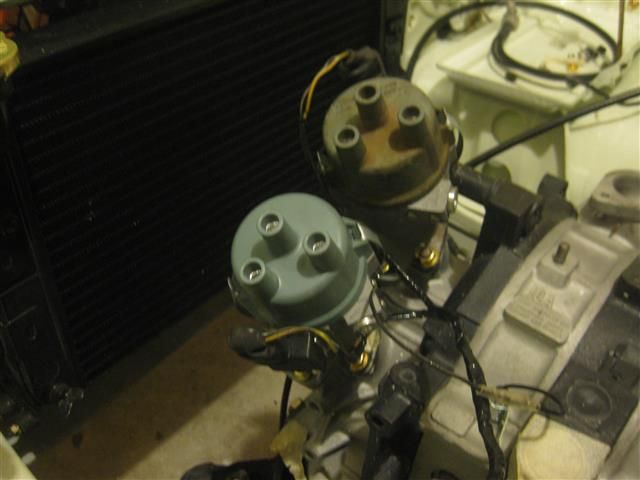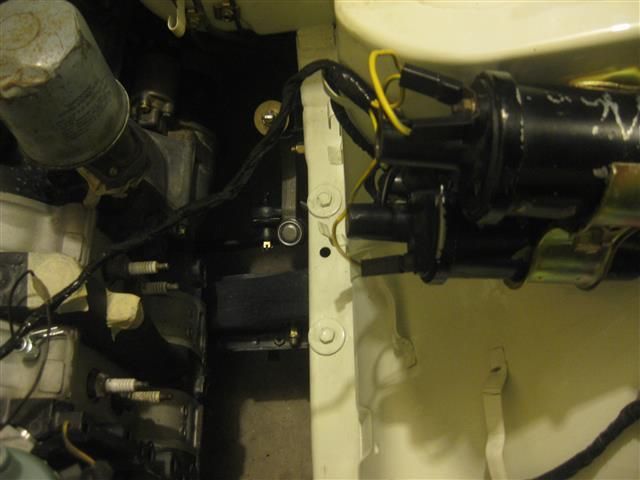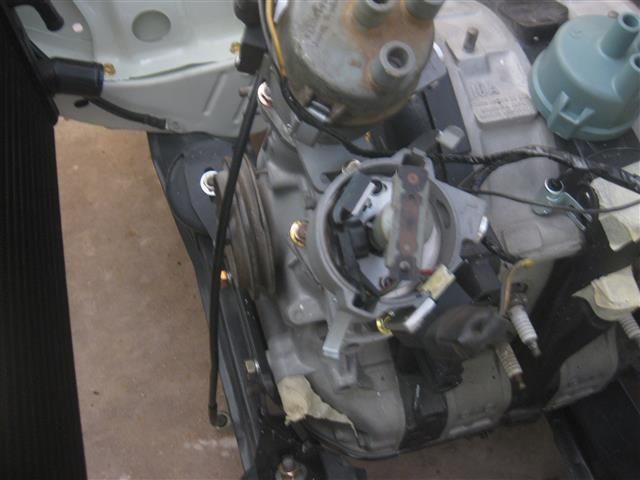 More parts being sent away for zinc plating.... Pic 2, finally mounted the licence plate light.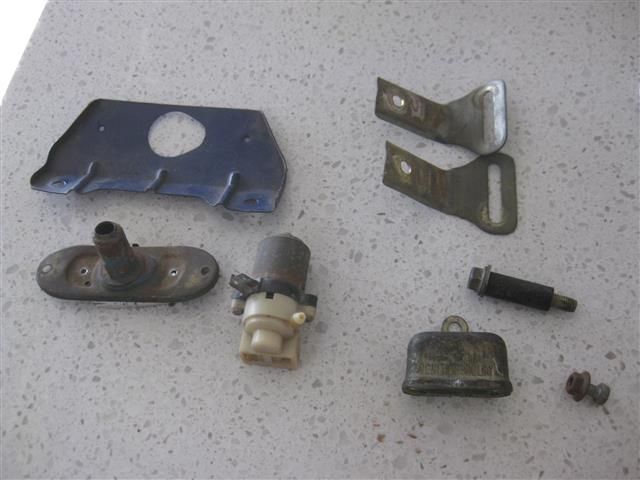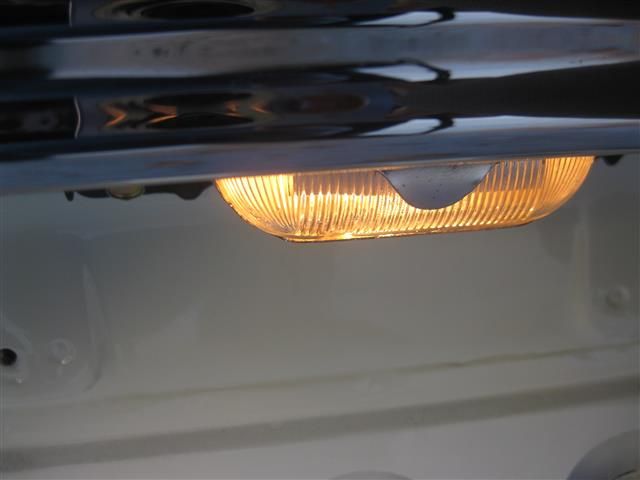 Completing the alternator build, after the case is blasted clean I clean it up with steel wool to give it a new appearance. Pic 2, testing each stator winding for open circuit. There are 3 windings makiing this a 3 phase alternator.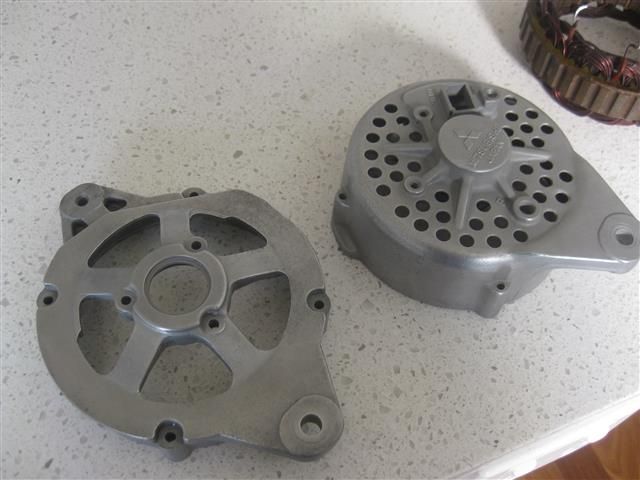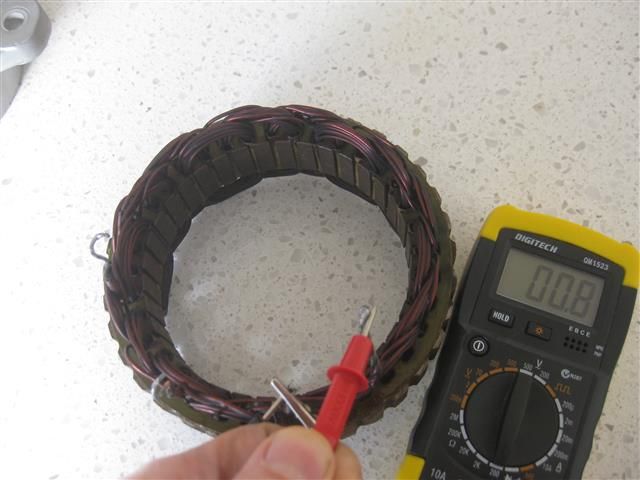 Testing the stator windings for short circuit to the steel core. An OC = pass, a SC = fail. The stator core can be rewound if required. One of my mates used to do this 20 years ago before he left the industry. Over time the lacquer can break down resulting in an inefficient alternator which will not provide peak current as per it's specification. This one is in good condition. After testing the stator it's masked up and painted. Do not use any harsh solvents on the stator or you risk breaking down the lacquer which will ruin the windings !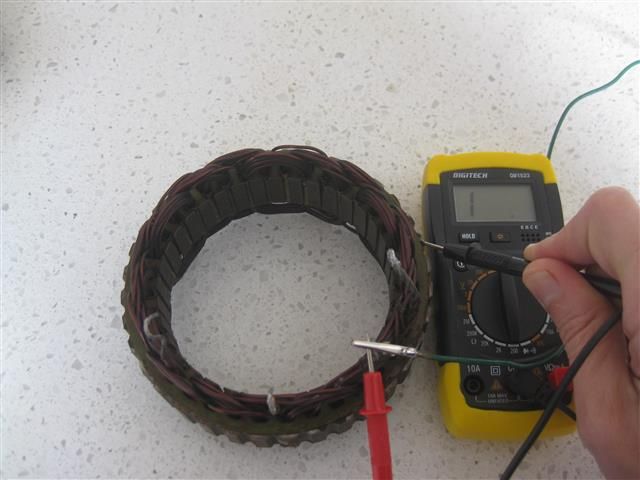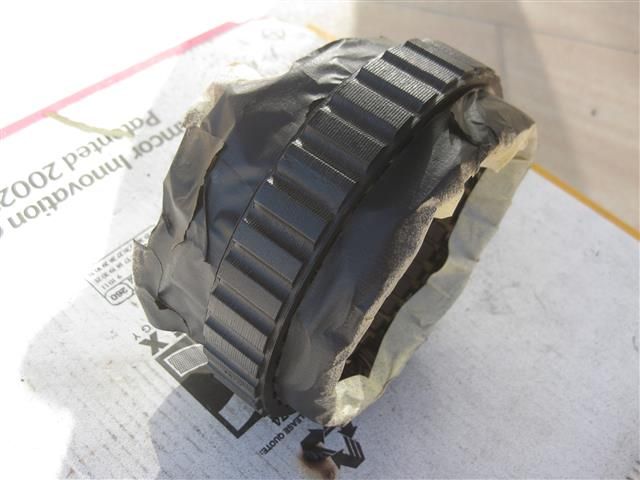 Fitting up new brushes, new and old for comparison. The holes in the brushes are to hold the brushes in place while the rotor is installed. Everything is cleaned prior to assembly.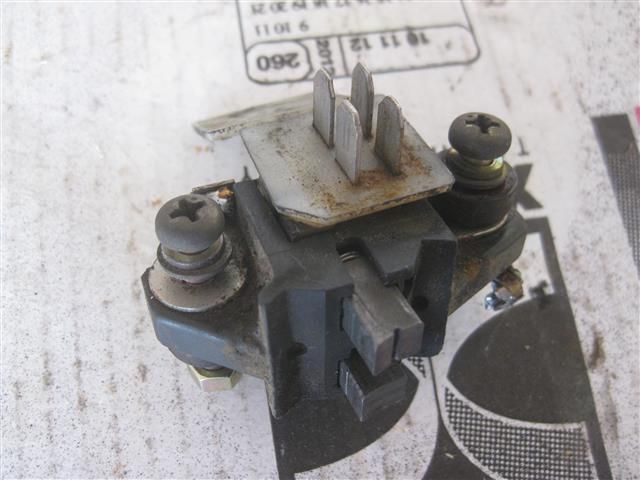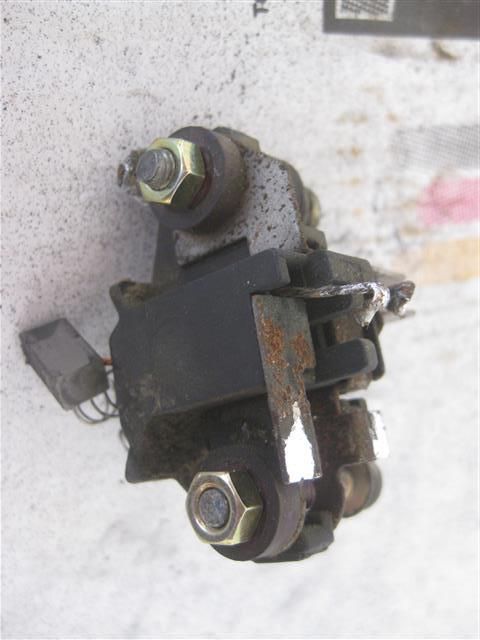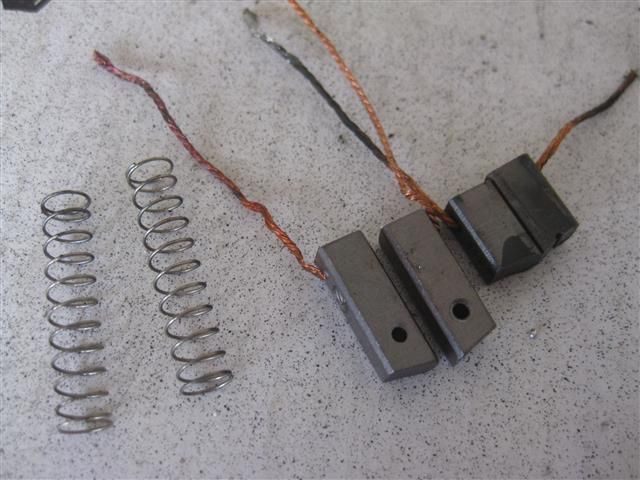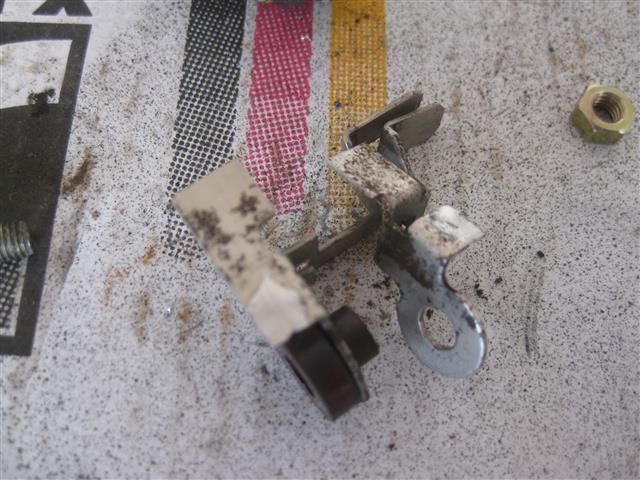 New brushes are installed, diodes are soldered to the stator.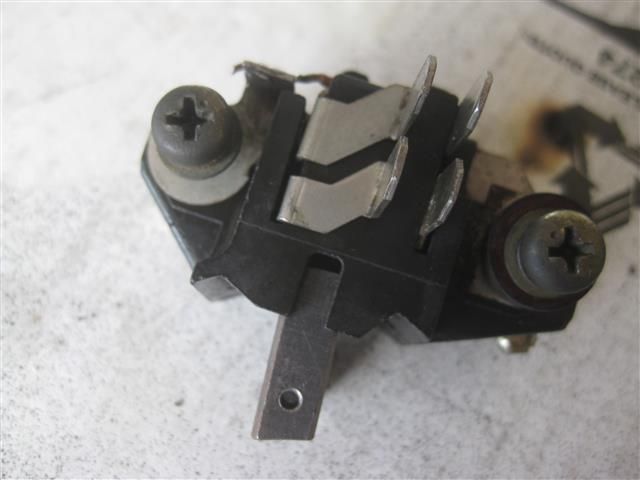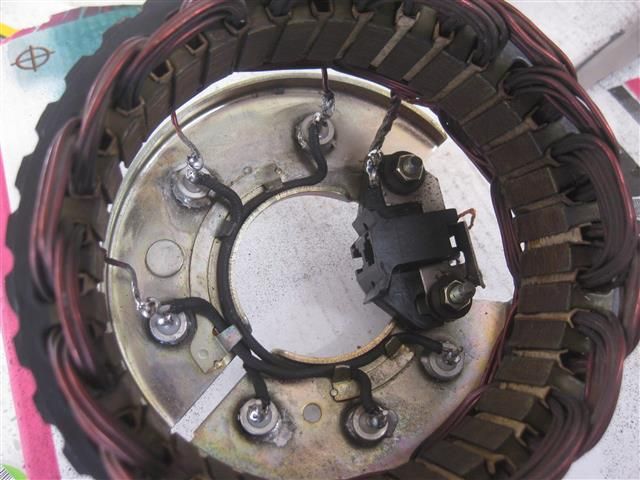 Brushes held back via a assembly hole in the rear case.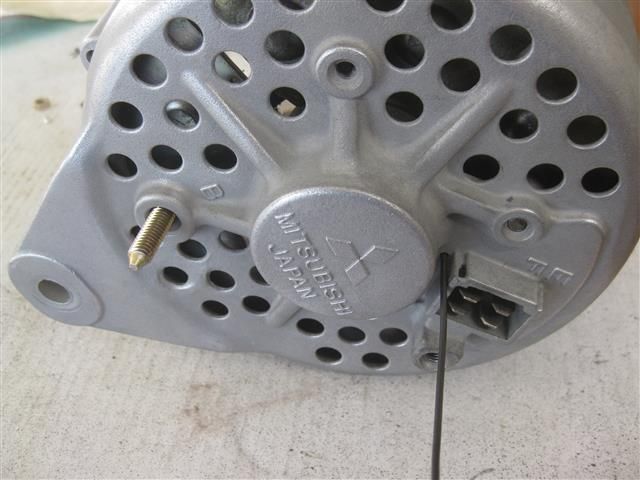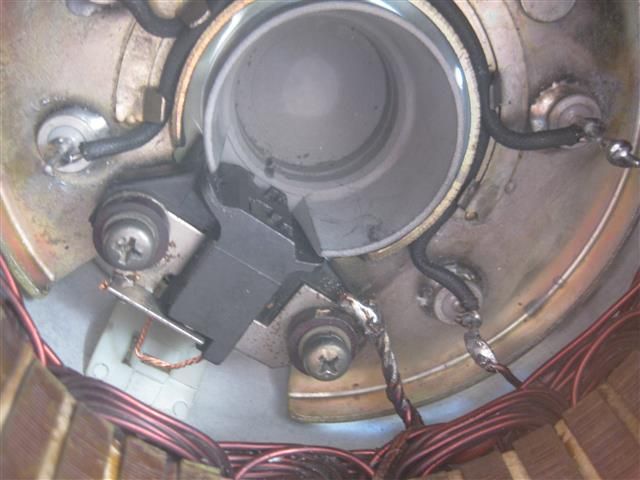 New bearings..... testing for short circuit between winding and steel core, all good. To do more comprehensive rotor testing a Growler tool is required. If I find a vintage one for the right price I might add it to my tool collection. A growler tests the windings in the armature and literally starts growling if the winding is faulty.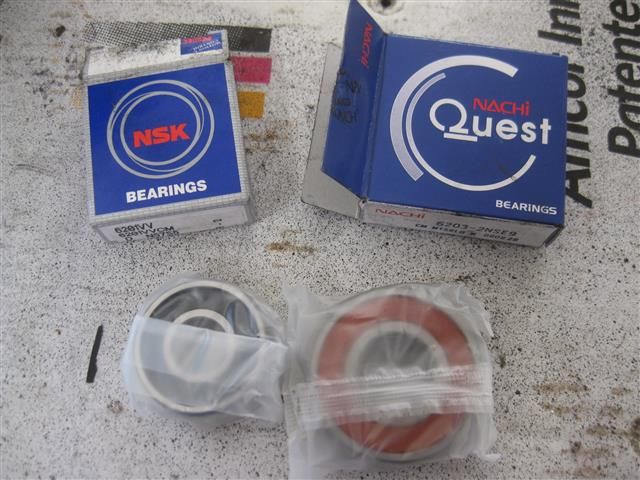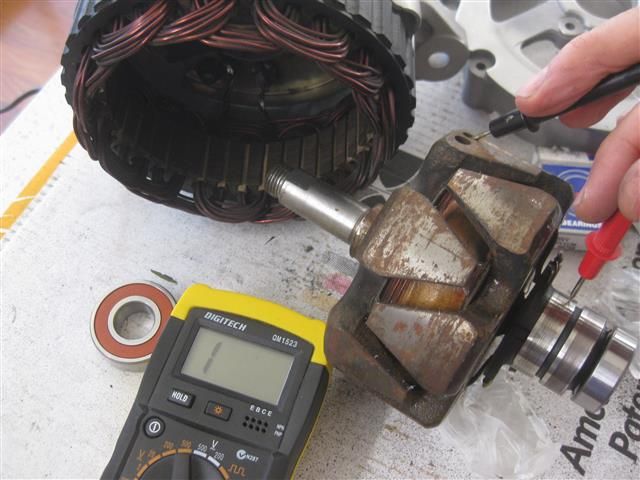 Alternator going together, everything has been cleaned, blasted and zinc plated. You can see the bearing seal caps in pic 2 and 4.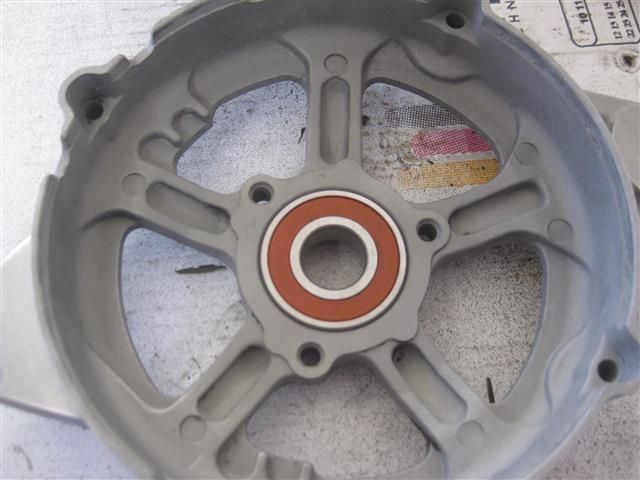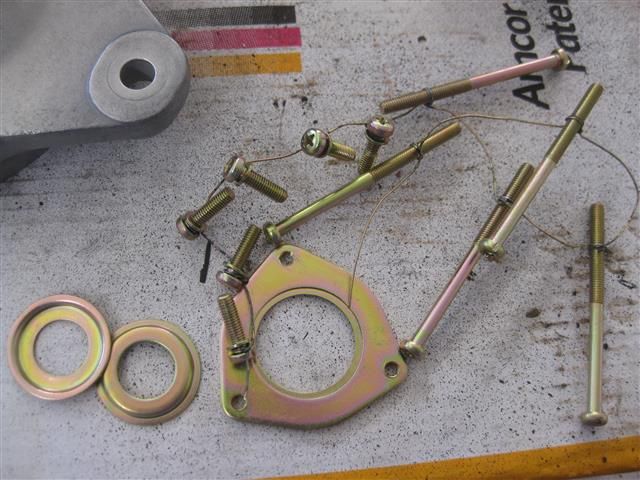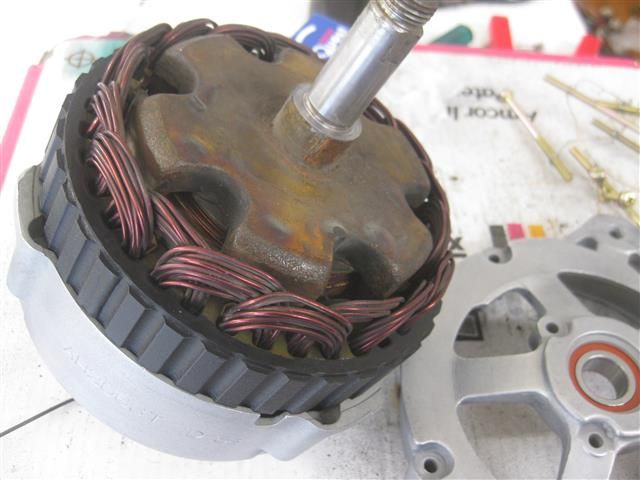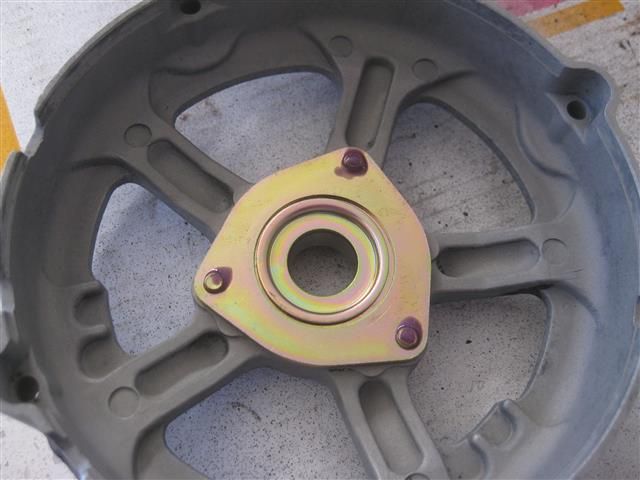 Front case is on, all bolted together. Pic 2, brushes are still being held in a locked up position until I'm happy with everything.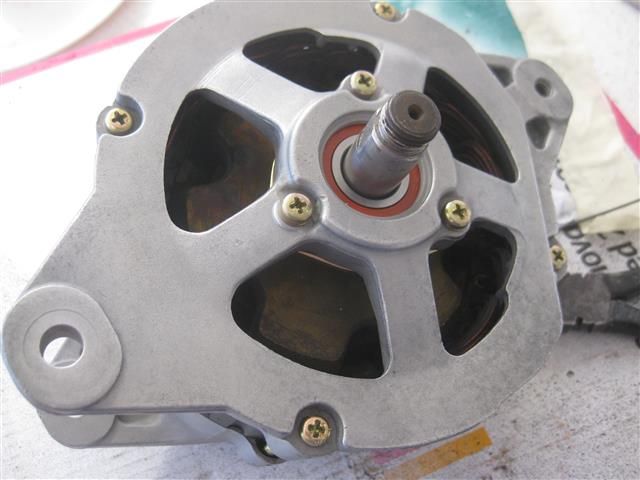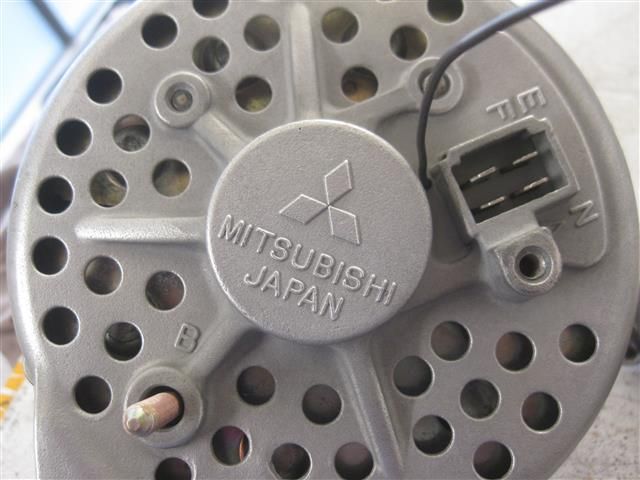 Wire is removed and brushes spring into place, you can see the assembly hole. The metal bearing seal is installed, front fan spacer on front of rotor. Last photo, new noise suppressing condenser installed.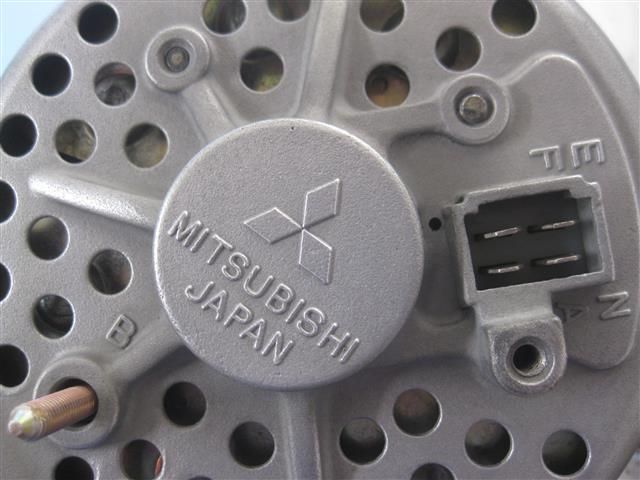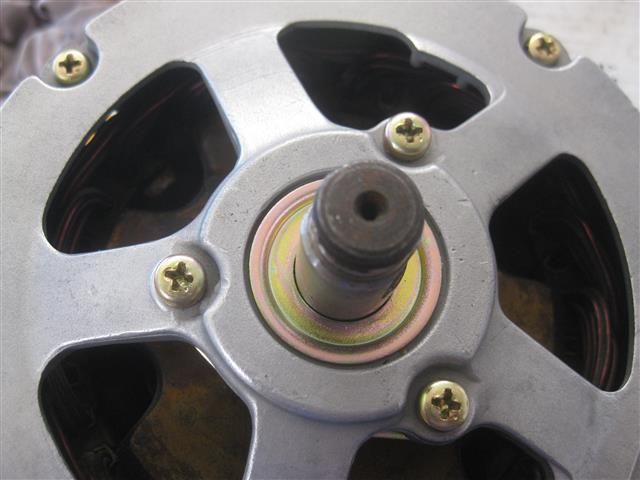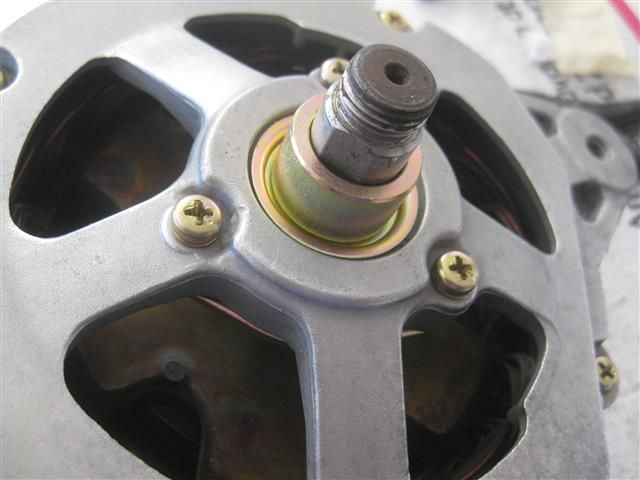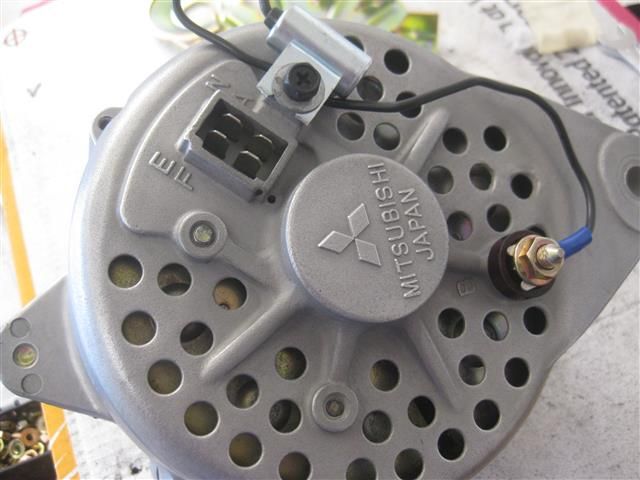 Fan, pulley and retaining nut installed with rattle gun.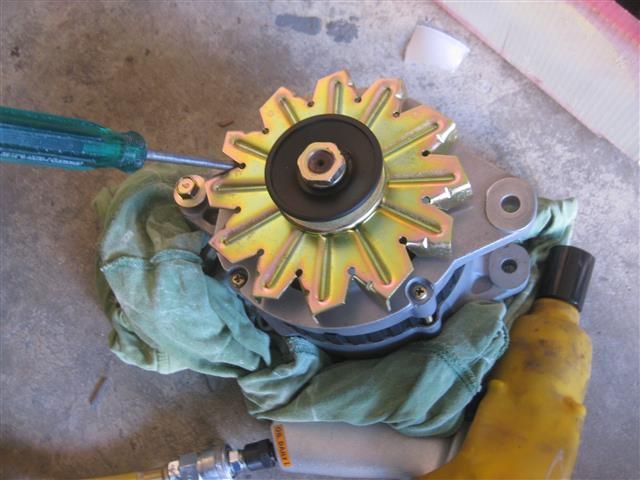 The car now has ignition and a alternator...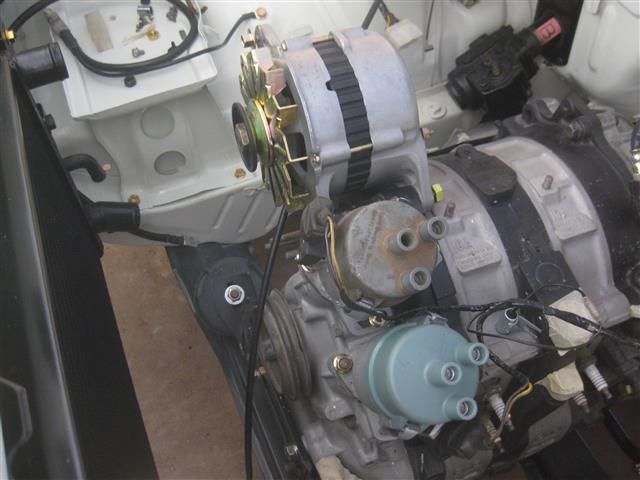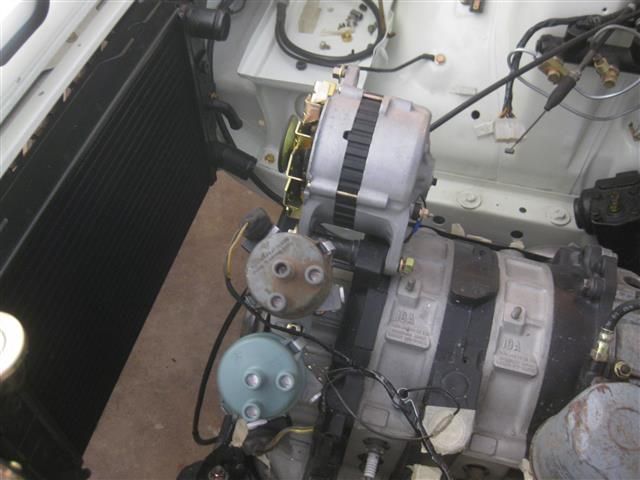 Next is to repair the alternator wiring and the engine block harness (water temp, oil pressure etc).....