Hi, my name is Evan and I own a '73 TA22 celica. I live in Tasmania, Australia. I have owned my celica for at least 15 years and it is highly modified.
Engine:
4AGE FWD converted to RWD
Samoto pod filter.
Custom equal length extractors
Suspension:
Front:
T3 weld on coilovers
Eibach 6kg springs
AGX KYB short stroke shocks 4way adjustable
T3 camber plates
Pedders 22mm sway bar
all rubber bushes replaced with urathane bushes
Ke71 Corolla steering rack conversion
Rear:
Pedders Comfort gas shocks
Pedders lowered coils (one coil cut off)
T3 rose jointed (heim) adjustable 4 link arms
T3 rose jointed (heim) adjustable panhard bar.
Gearbox:
Toyota Supra w55 box with bellhousing to suit 4AGE (supplied by Dellow Australia)
Diff:
Toyota hilux Shortened diff with 4.1:1 ratio and L.S.D. (supplied by Keysbough Diffs Australia)
(single piece tail shaft)
Brakes:
Front: are slotted DBA rotors from a Proton Gen2, 60 series landcruiser 4pot calipers with custom aluminium brackets
Rear: are solid VR Commodore rear discs and calipers (ordered with the diff)
Pajero Master cylinder
Wheels:
Performance Challenger wheels 14x7, 0 offset all round
Body:
Custom mix yellow 2pak paint
Deleted boot lid lock
Deleted some badges and sill chrome stripes
swapped side repeaters with magna tear drop items and relocated the to behind front wheel arch
swapped front ember indicators with clear ones.
Long Hood vents
Chin spoiler
Flat tail light conversion.
GT Grille
Fender mirrors
cut out all rust and fabricated new metal parts
Interior:
Saas racing reclining bucket seats (modified with TA22 tops)
Reupholstered to GT spec. Black vinyl with red detail stitching.
New black plush pile carpet
Custom made centre console
Clarion Head unit
Alpine 6x9 rears and 6.5 splits front
10" Alpine sub woofer
Two amplifers can't remember what they are.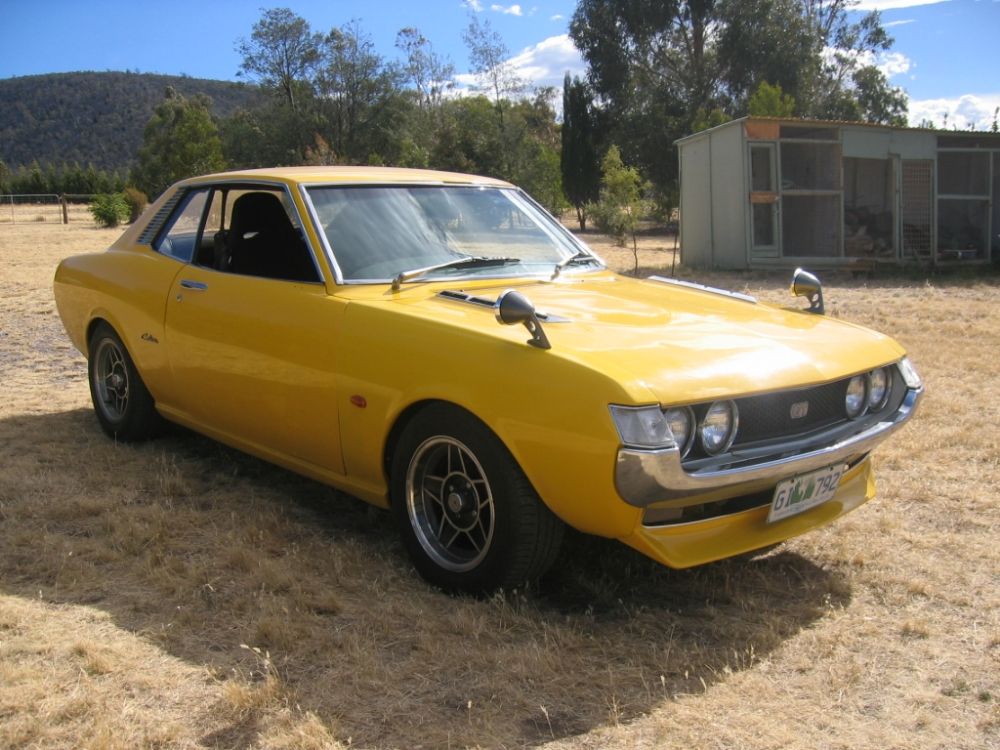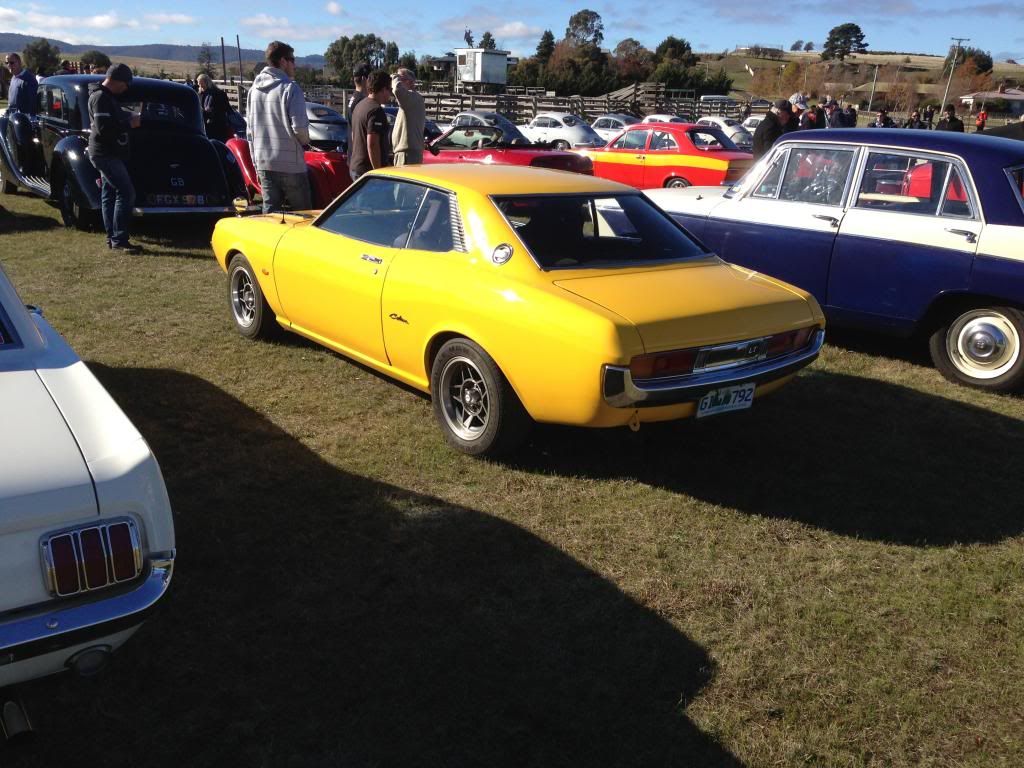 Interior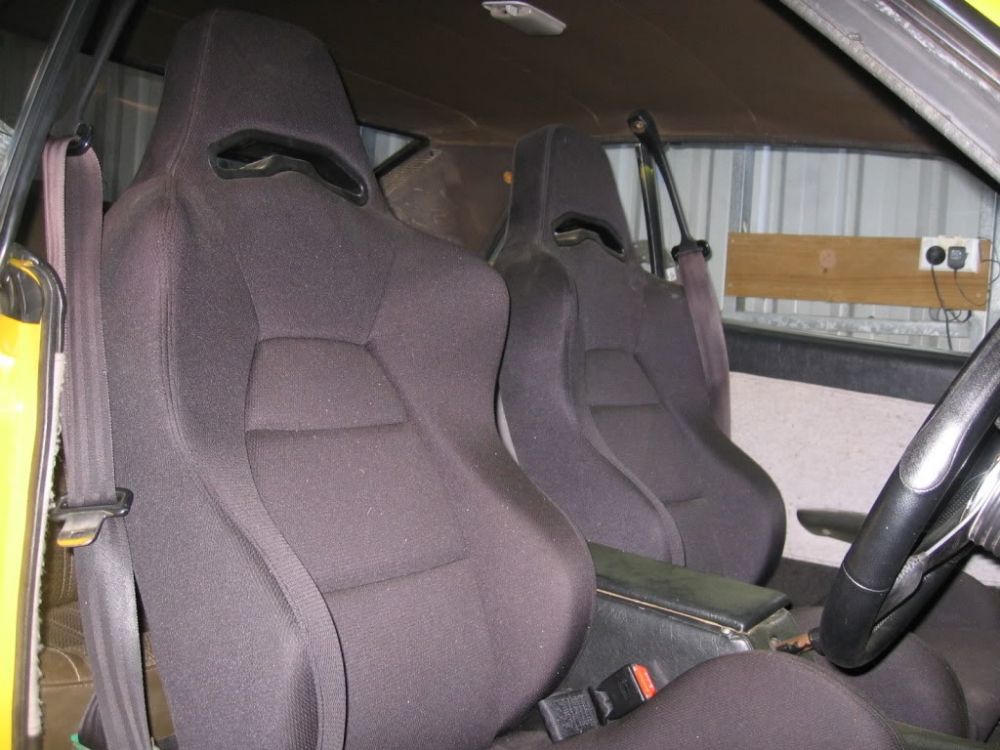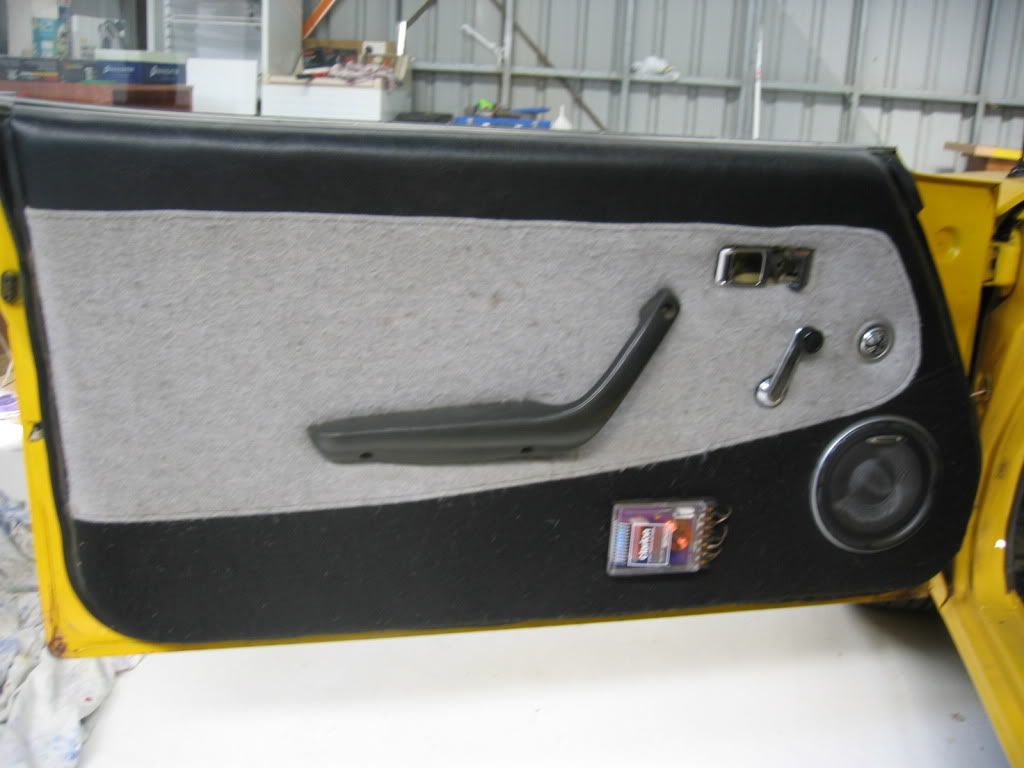 I have reupholstered the back seat to GT spec Trim.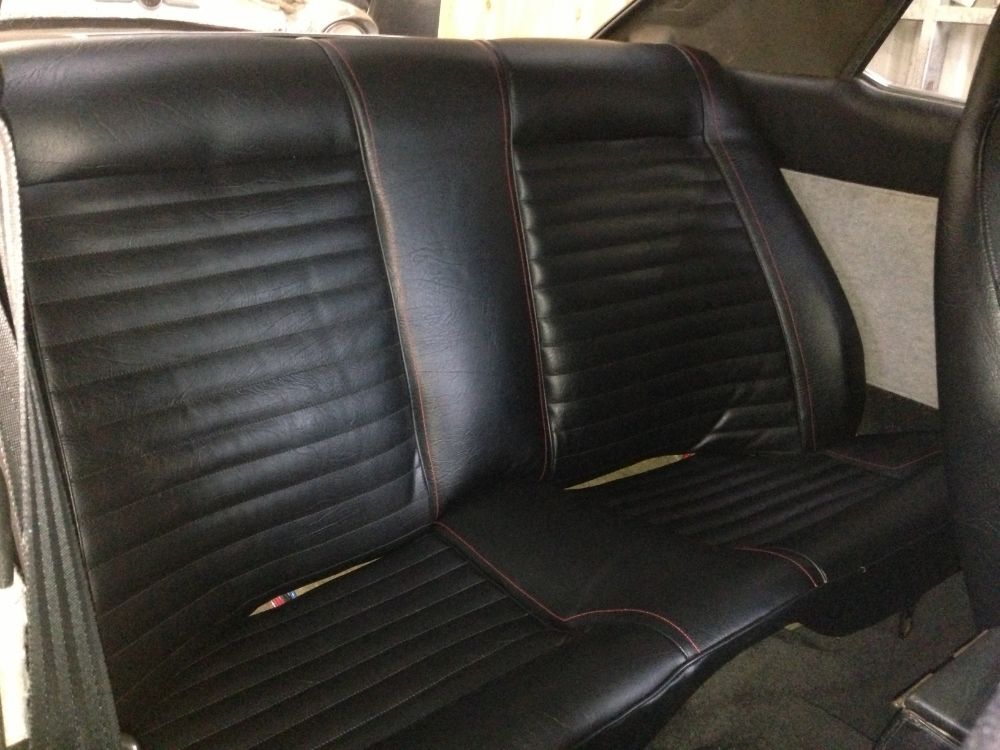 Also I have modified the bucket seat with the original TA22 seat tops.
The frames of both seats welded together.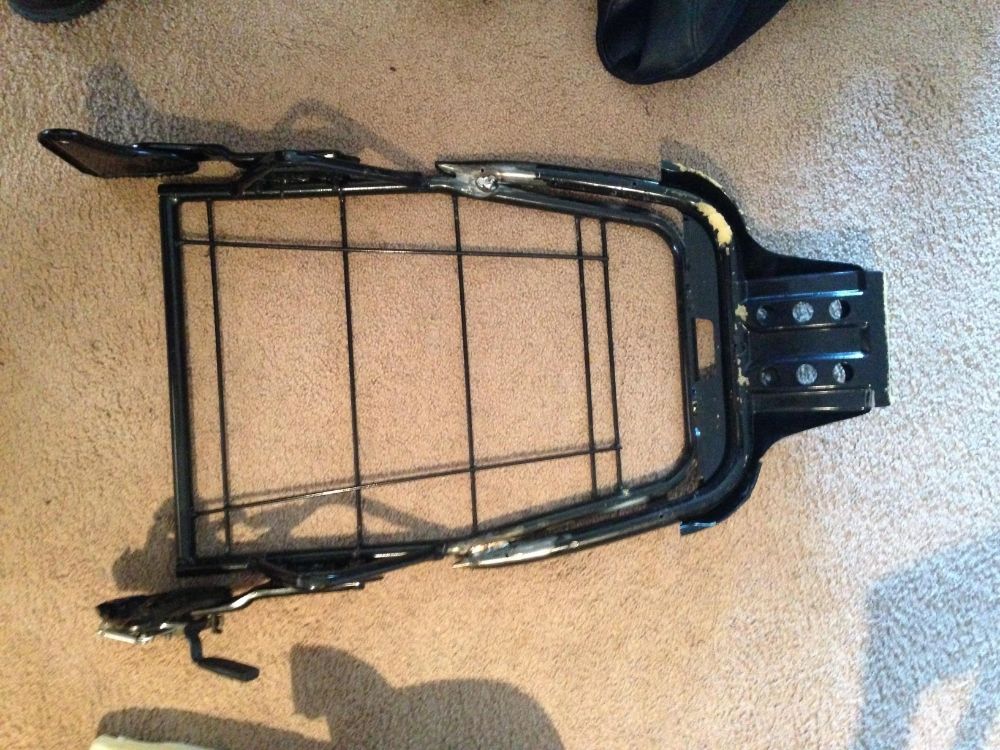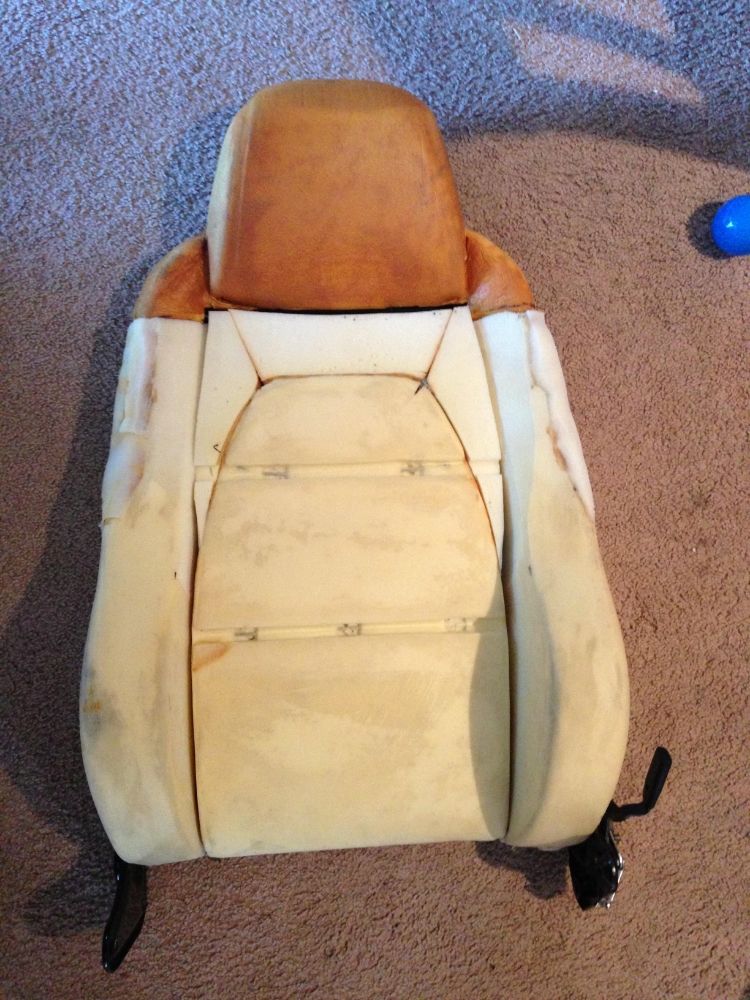 Reupholstered.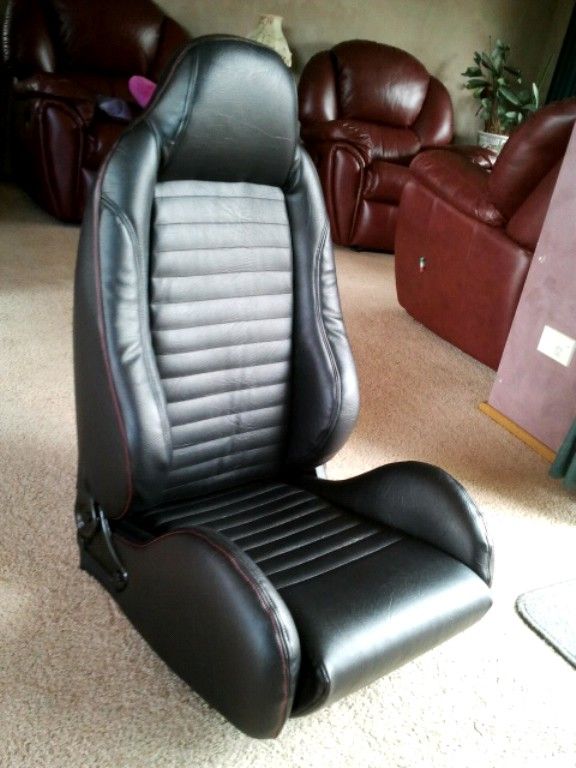 4AGE Engine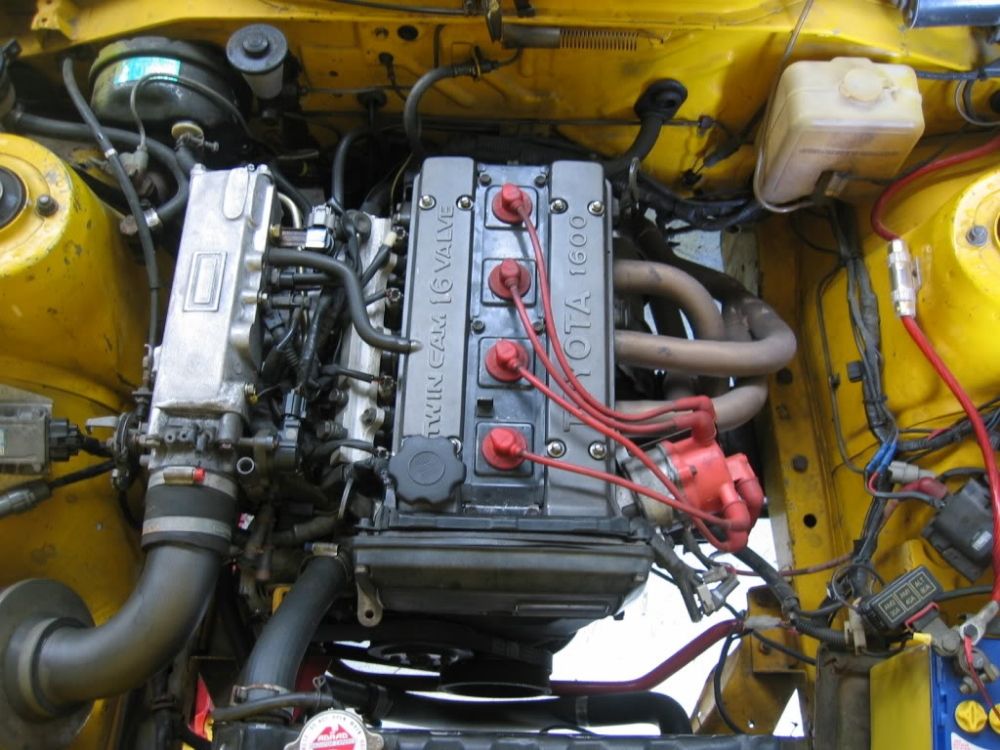 This is my big brake upgrade.
New and old master cylinders
Rack and pinion conversion.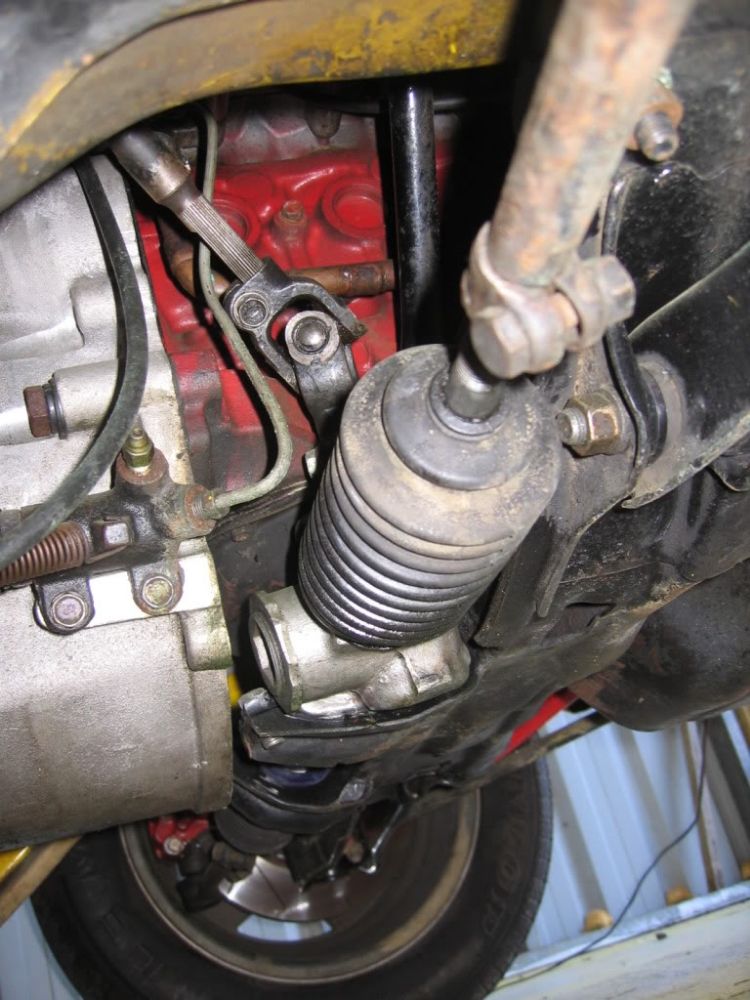 This is what the car looked like when I bought it