I'll start with some of the J-tin I've spotted here in Hong Kong.
This little stunner was parked up in Yuen Long. Funky colour!!
She needed a good wash, but other than that the outside looked quite good. Interior was shot though...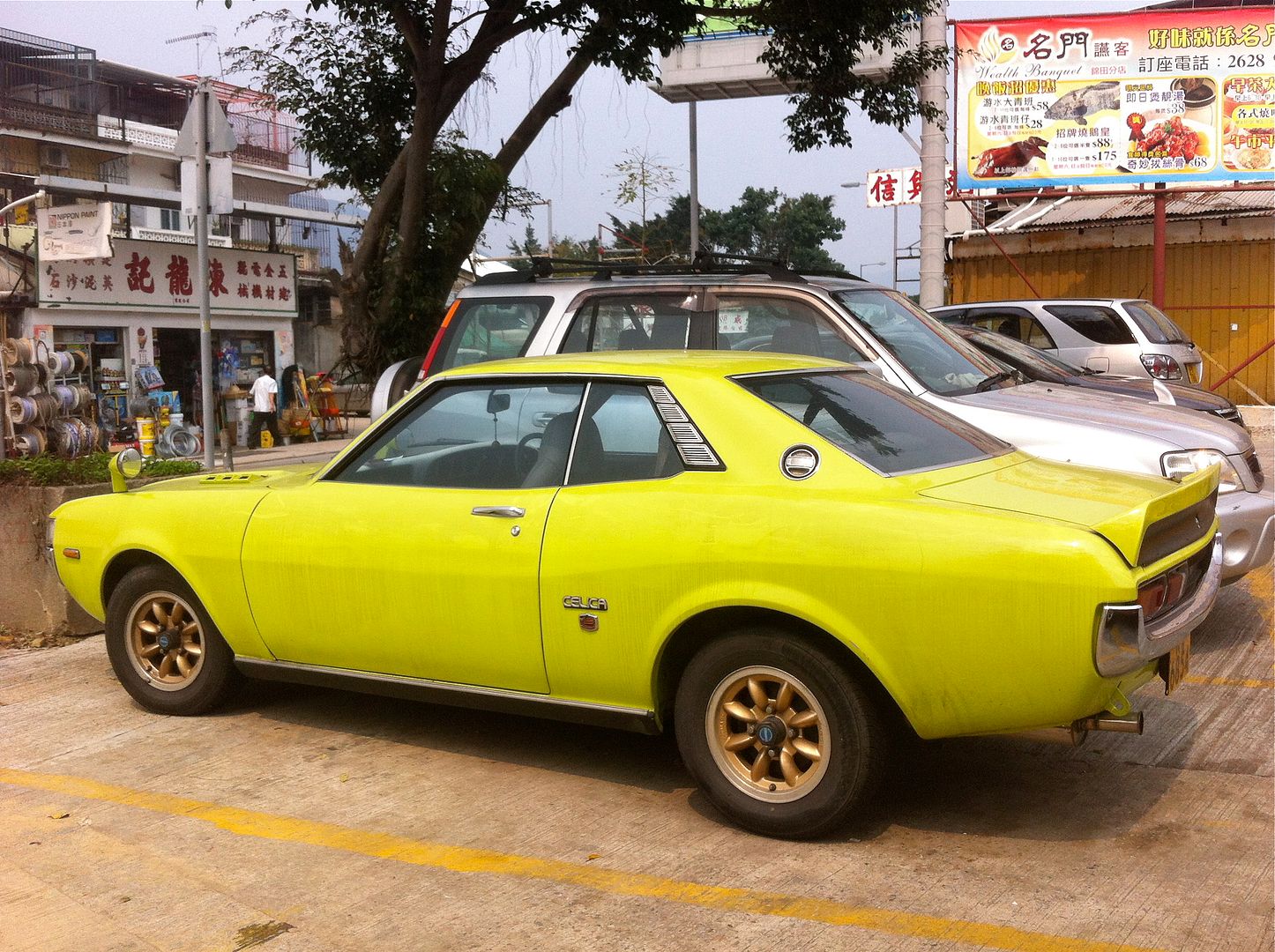 A fab 240Z parked at a workshop also in Yuen Long run by a British expat.
Absolutely stunning condition!!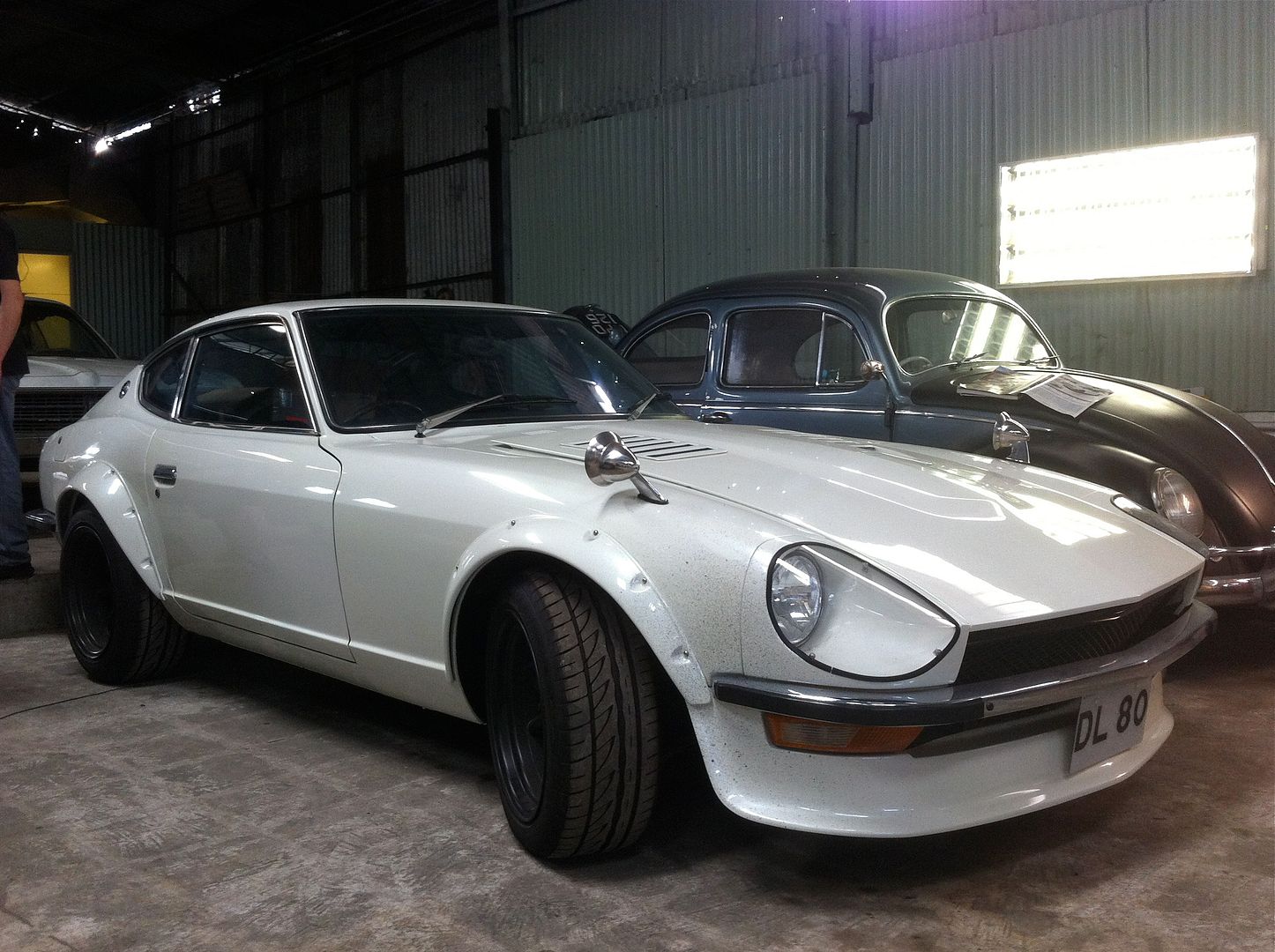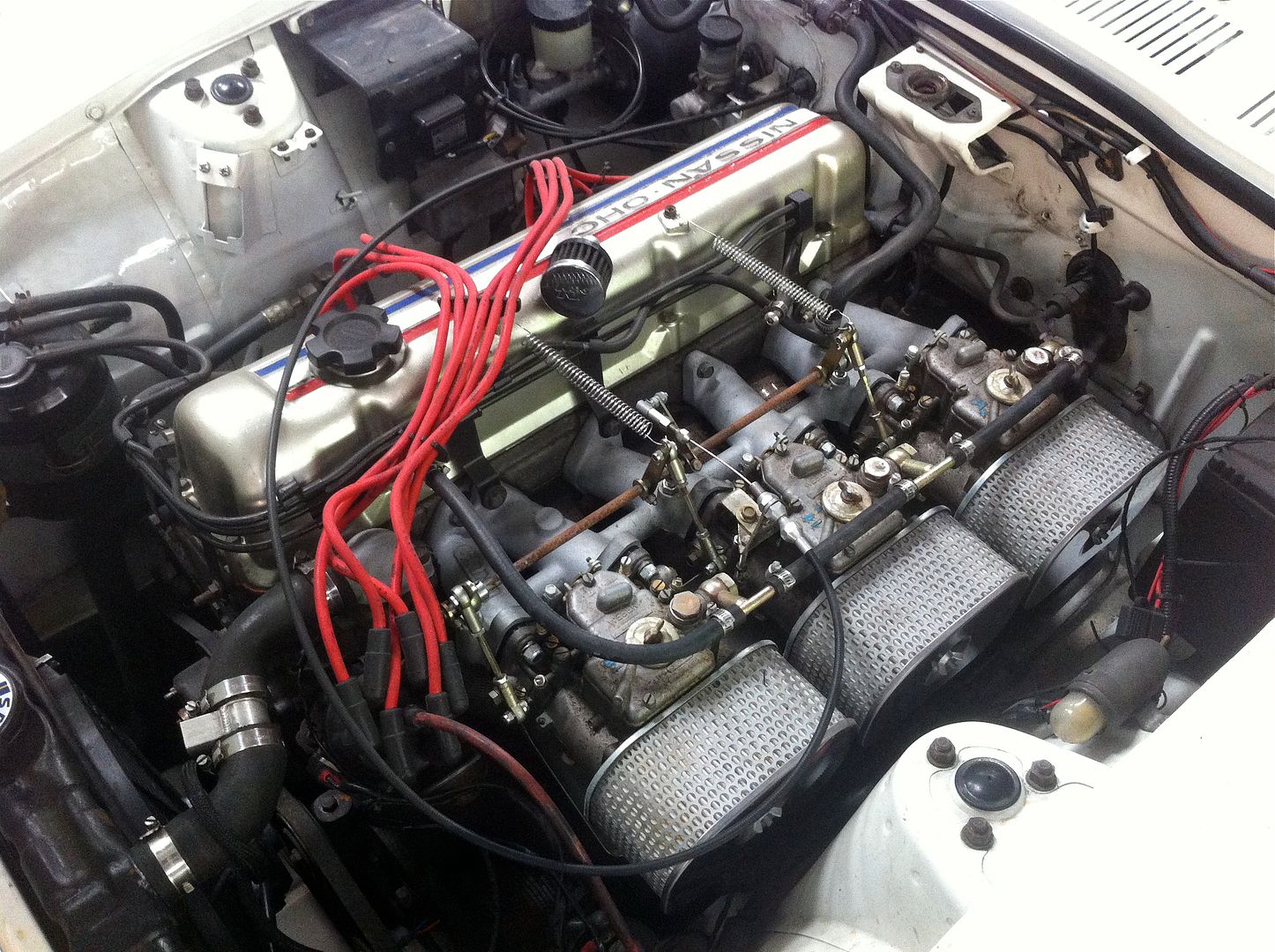 And this Mitsubishi Colt Galant 2000 GTO GS was actually for sale. I was very tempted and went to have a closer look, but sadly she was in a horrendous state!! A classic case of "Good from Far, but Far from Good". Though she was a runner, she basically needed a full resto with plenty of welding as there was rust on just about ever body panel...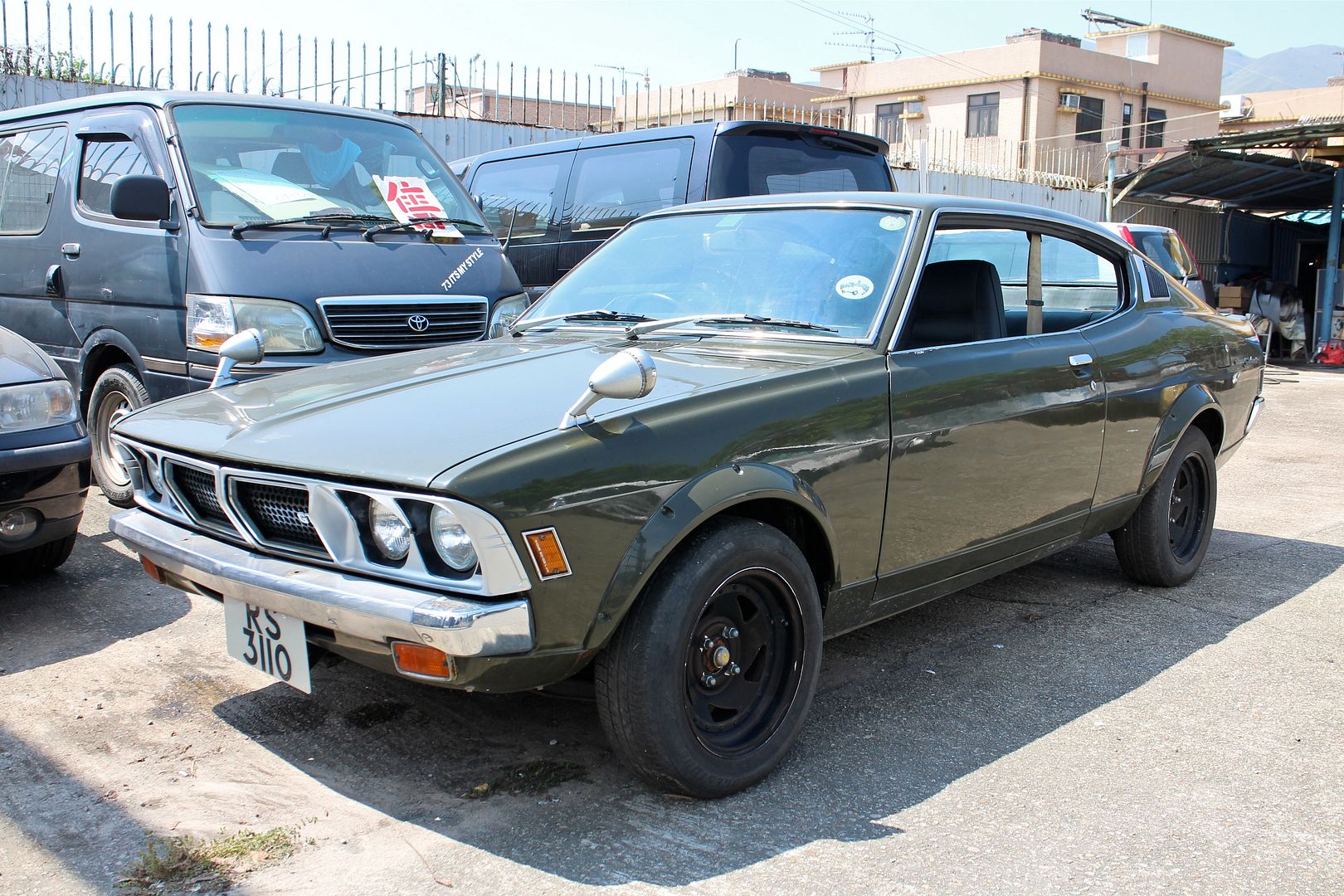 This cool 260Z is owned by the the machanic who helps me out with the stuff on my Trueno which is too complicated for my own abilities.