Sup fellas, Not new here my last account got lost. Anyways, heres my new best 300 dollars ever spent.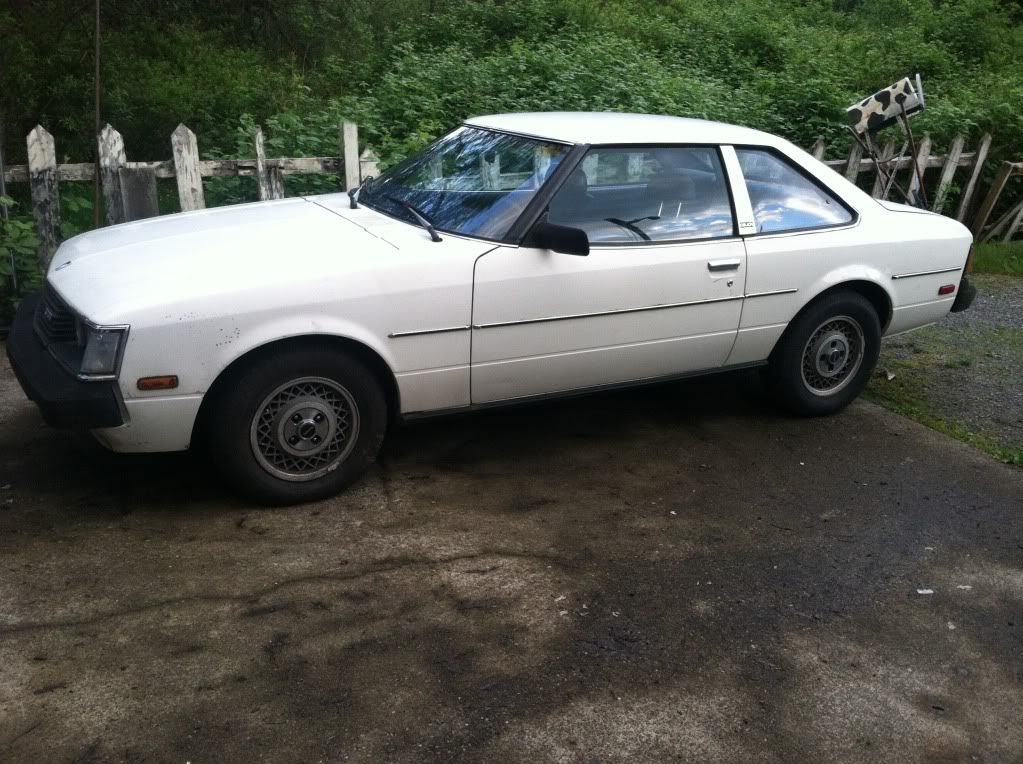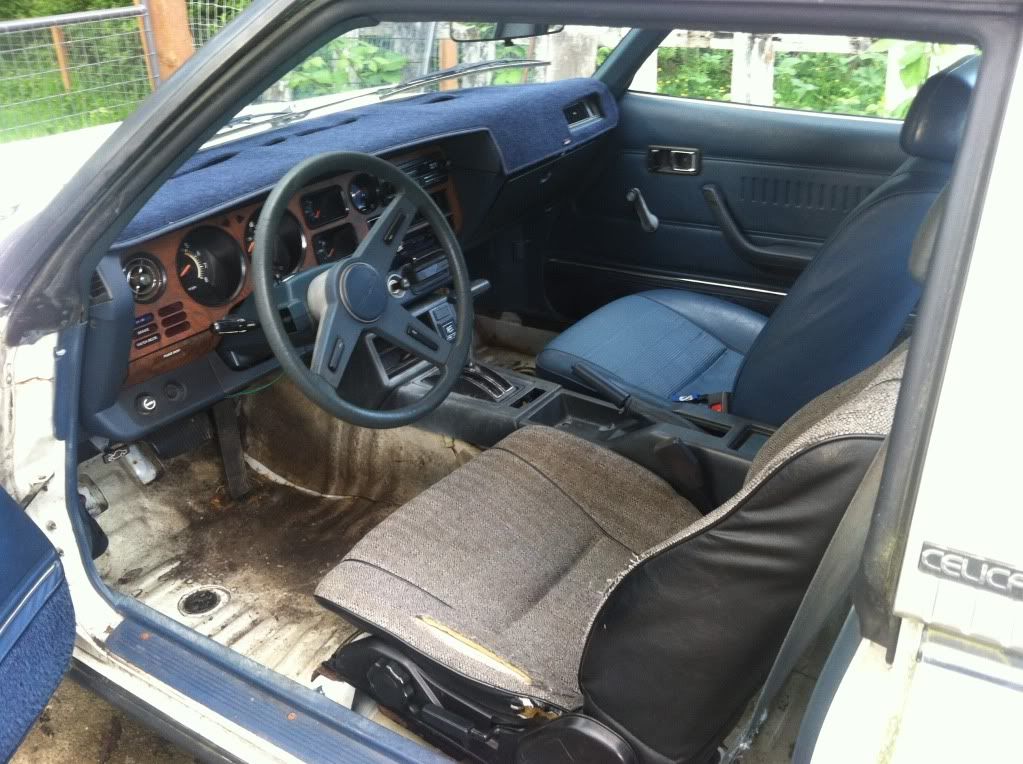 Needs some TLC. Needs 5 speed, brakes, thermostat, new gaskets, paint and new carpet. It was a jungle when i picked it up. It leeks but I havent found out all from where yet. Guessing both rear windows. It has 363K on the gauges. Ha. TOYOTA!
I walked passed it everyday for 5 years walking to school, Never saw it move so a couple weeks ago I went and asked about it. Really nice guy and extremely eccentric. I offered 300 and he threw down his grease rag and said "You got a fuckin deal!" It wasnt running at first, He said it didnt get fuel and he went through the lines trying to unclog whatever what was blocking it. No luck, I told him I want to hear it crank so we charged up the ancient battery as much as we could and pissed starting fluid into it. And what do you know, it kept running. So I got it home and ripped all the carpet out and bleached the interior real nice. Threw my x6 wheels on and it already looks better.