Thanks for the comments guys!
Derek, if you don't mind me asking, why is that particular shot your favorite?
I was back up at CCN this weekend and checked up on the progress. The pictures this time were taken with a combination of the CCN shop camera and my cell phone, so the quality will be no where near as nice as those last pictures I took.
Hide-san had finished up a all the wetsanding when I came in that morning, so I had to snap a few pictures of places I thought were awesome. Particularly, this edge. Usually, not much attention is paid to an edge that is covered up by the door, but, I mean, just look as how smooth and perfect that curve is now!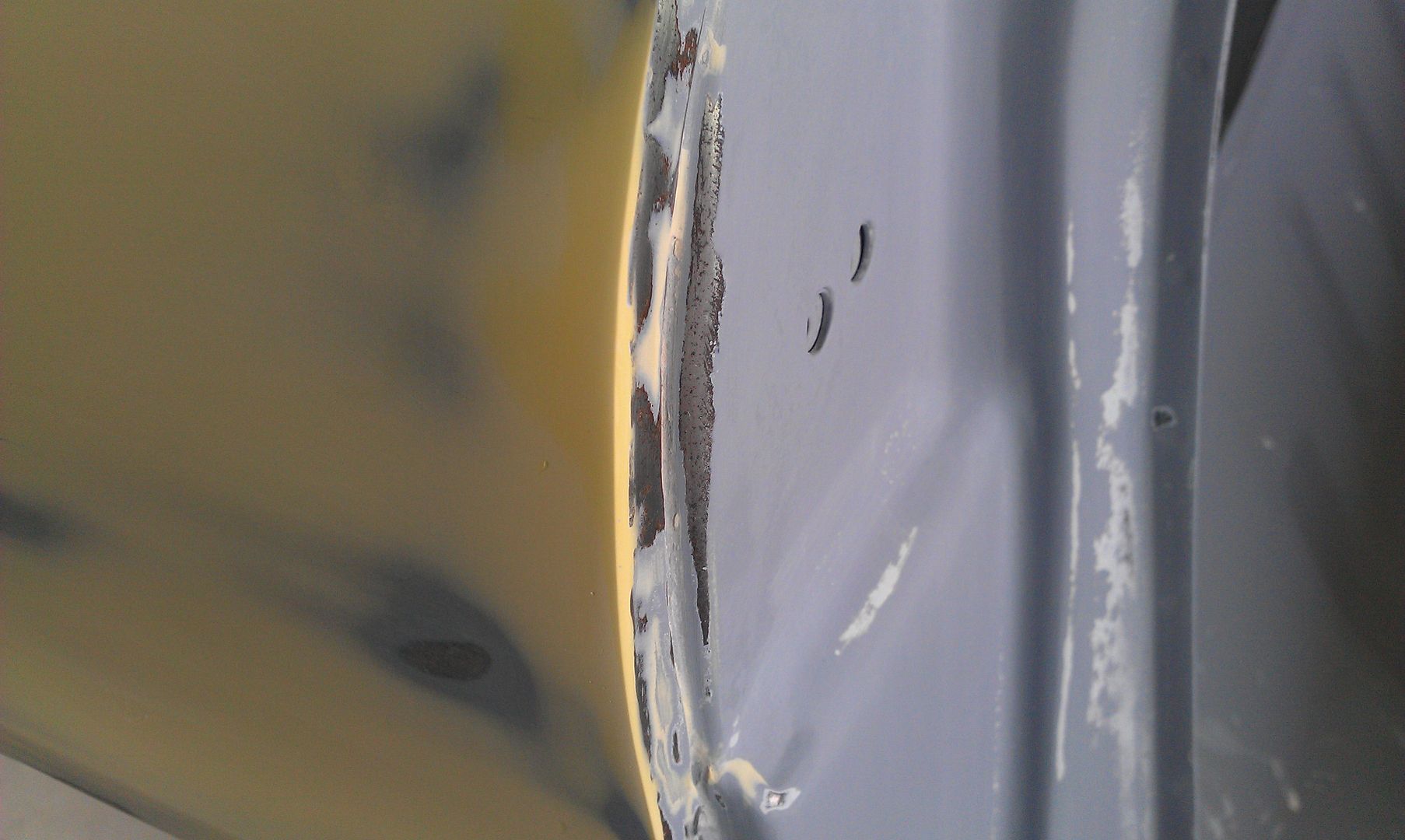 The character line down the side of the car has been smoothed out to perfection as well.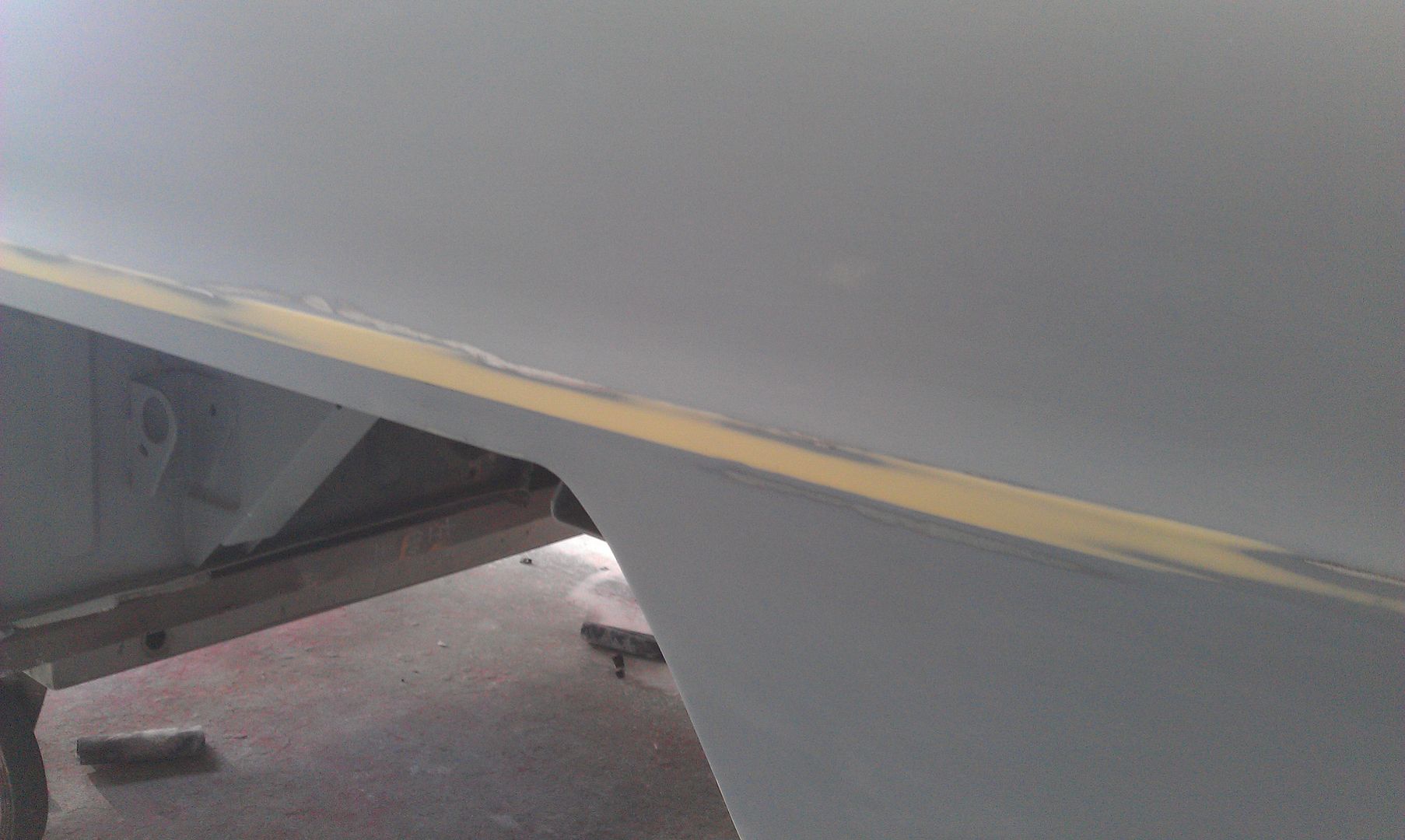 The front fender was looking mighty fine too. This is another example of a lot of work being put into an edge that would usually get looked over.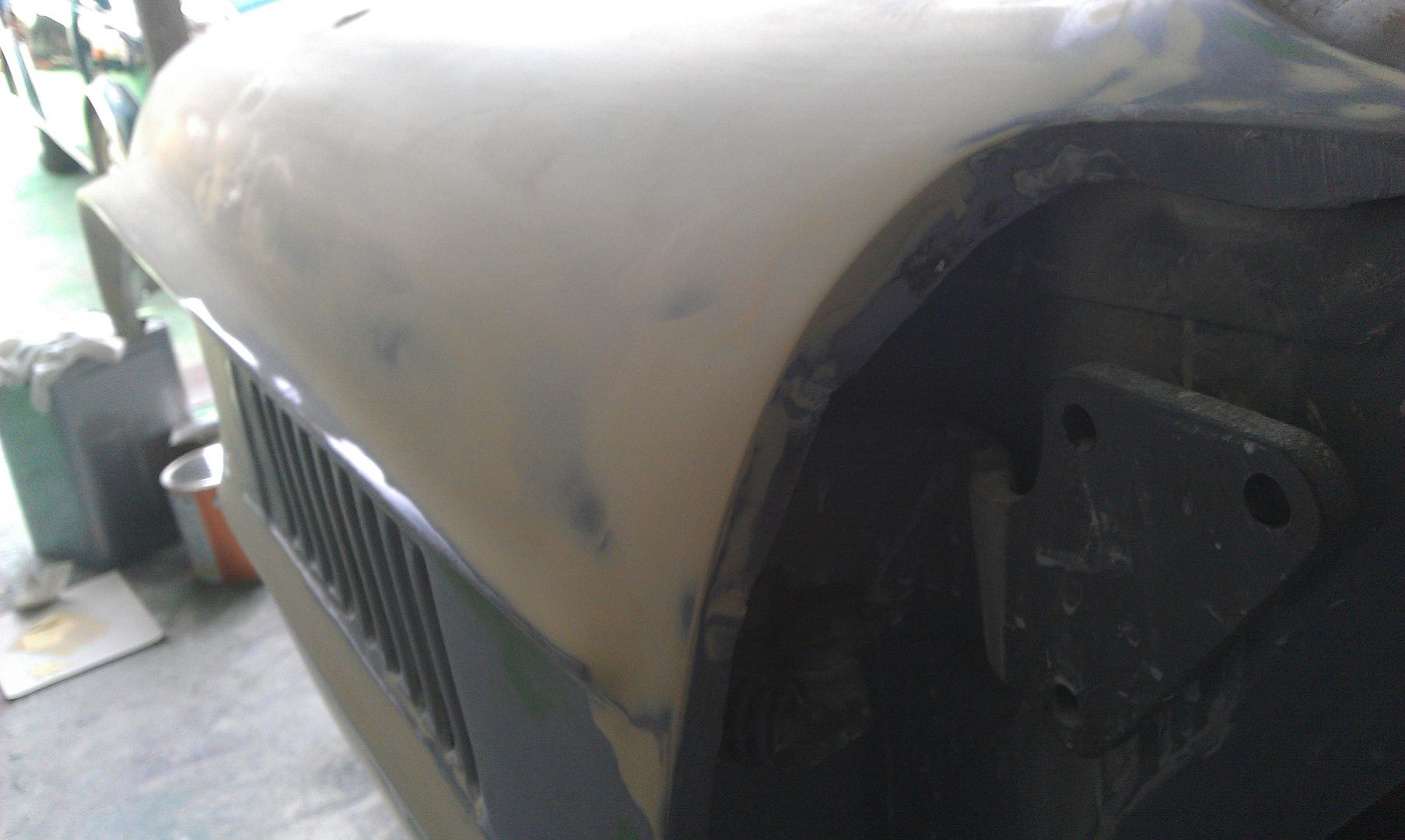 After Hide-san had smoothed it all down, he sprayed on another few coats of surfacer. Man it looks good all in one solid color.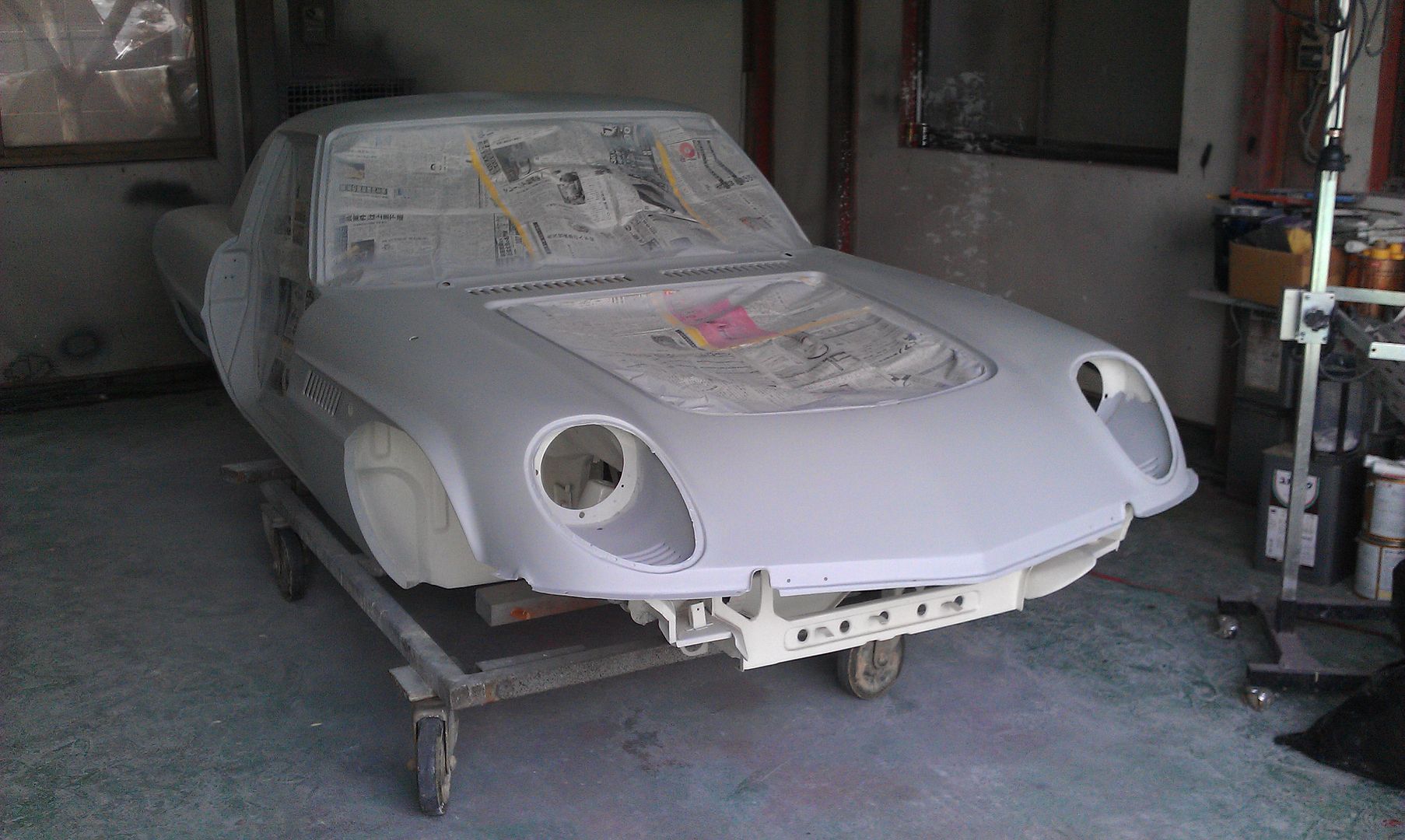 Once your eyes are no longer distracted by differently colored body filler you can really see the lines of the car.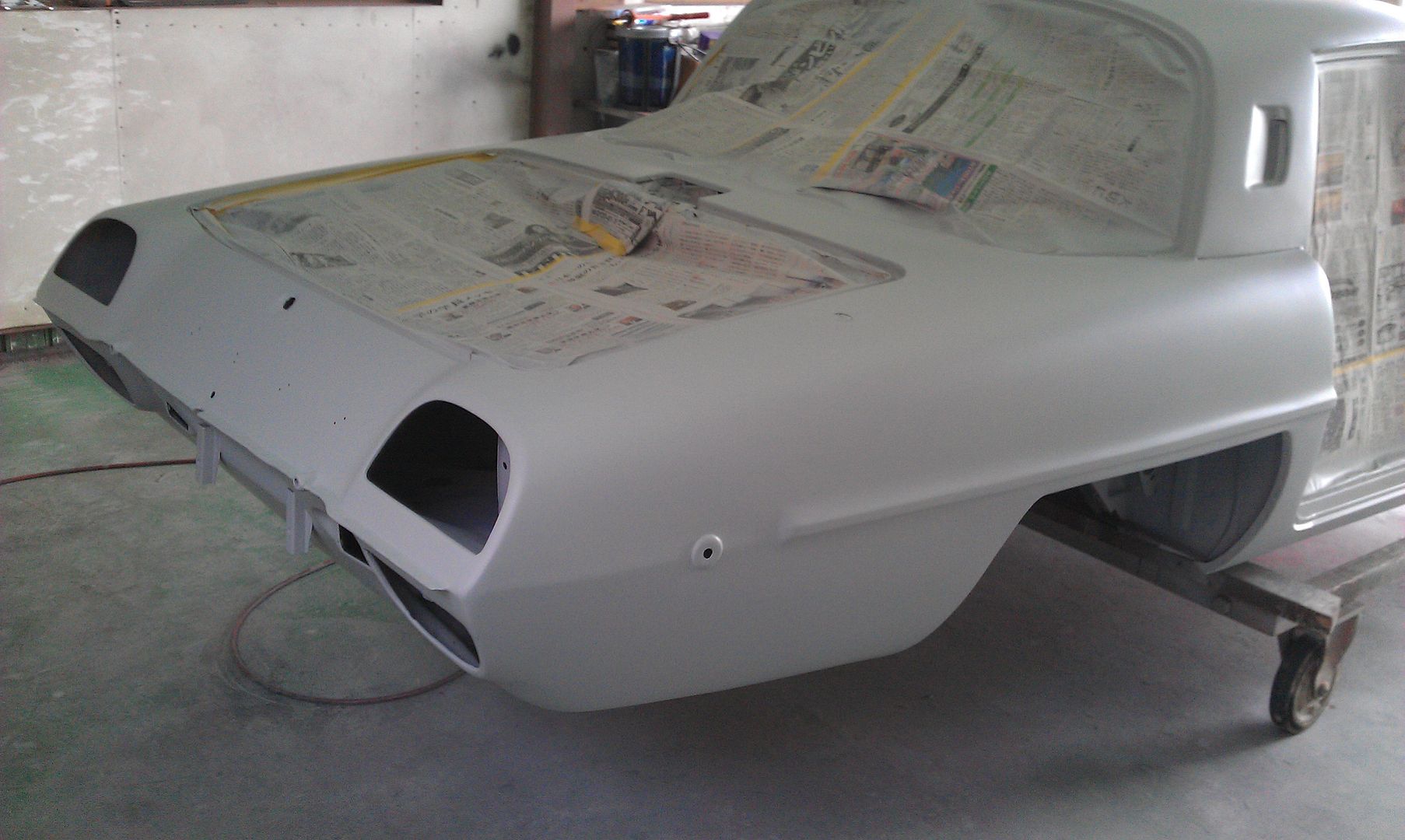 The plan from here is wet-sand this surfacer to flatten any slight waves that might be left and then spray another coat of surfacer on top of that and then wet sand it all again.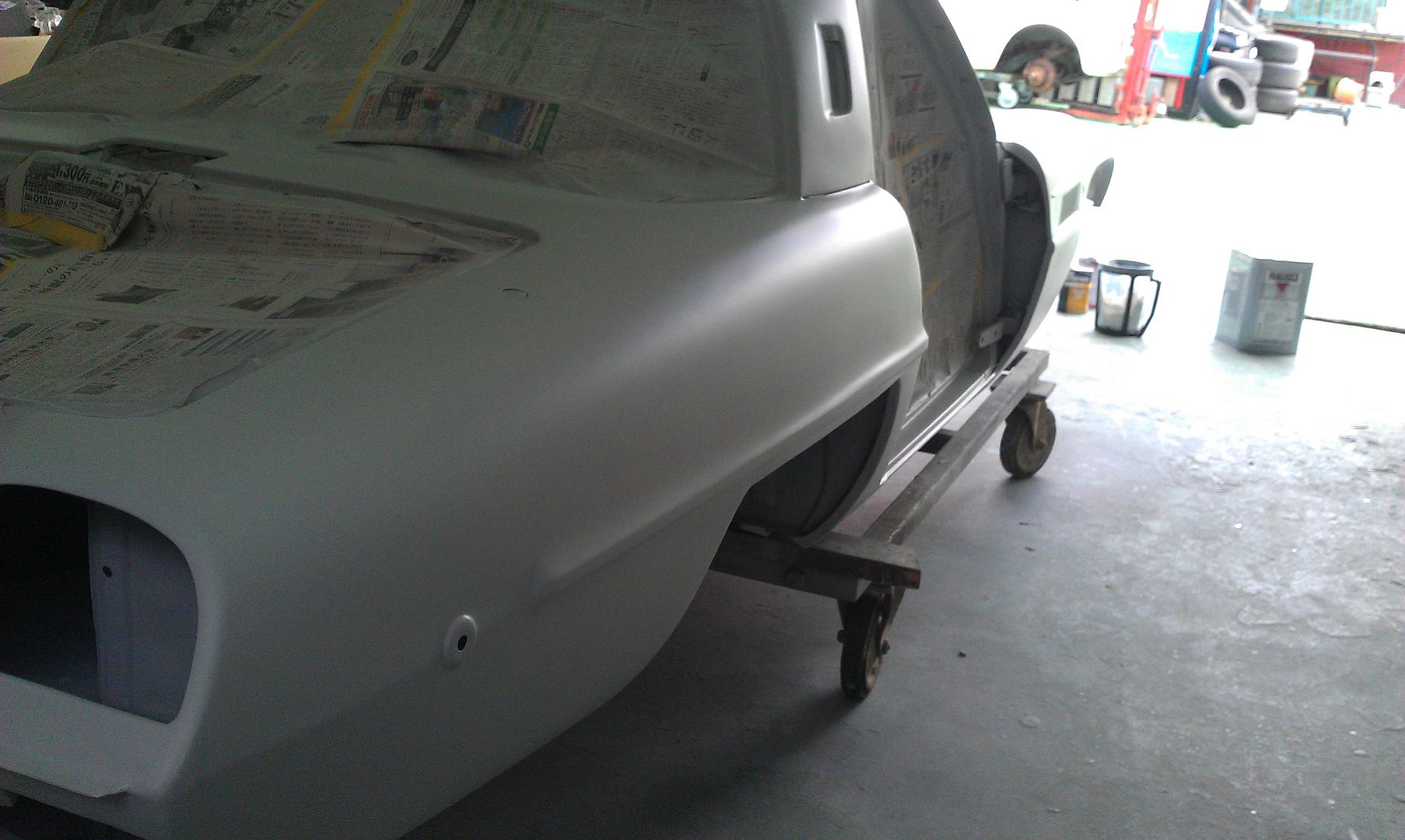 Hide-san has more patience than I ever would and I think the results will really speak for themselves.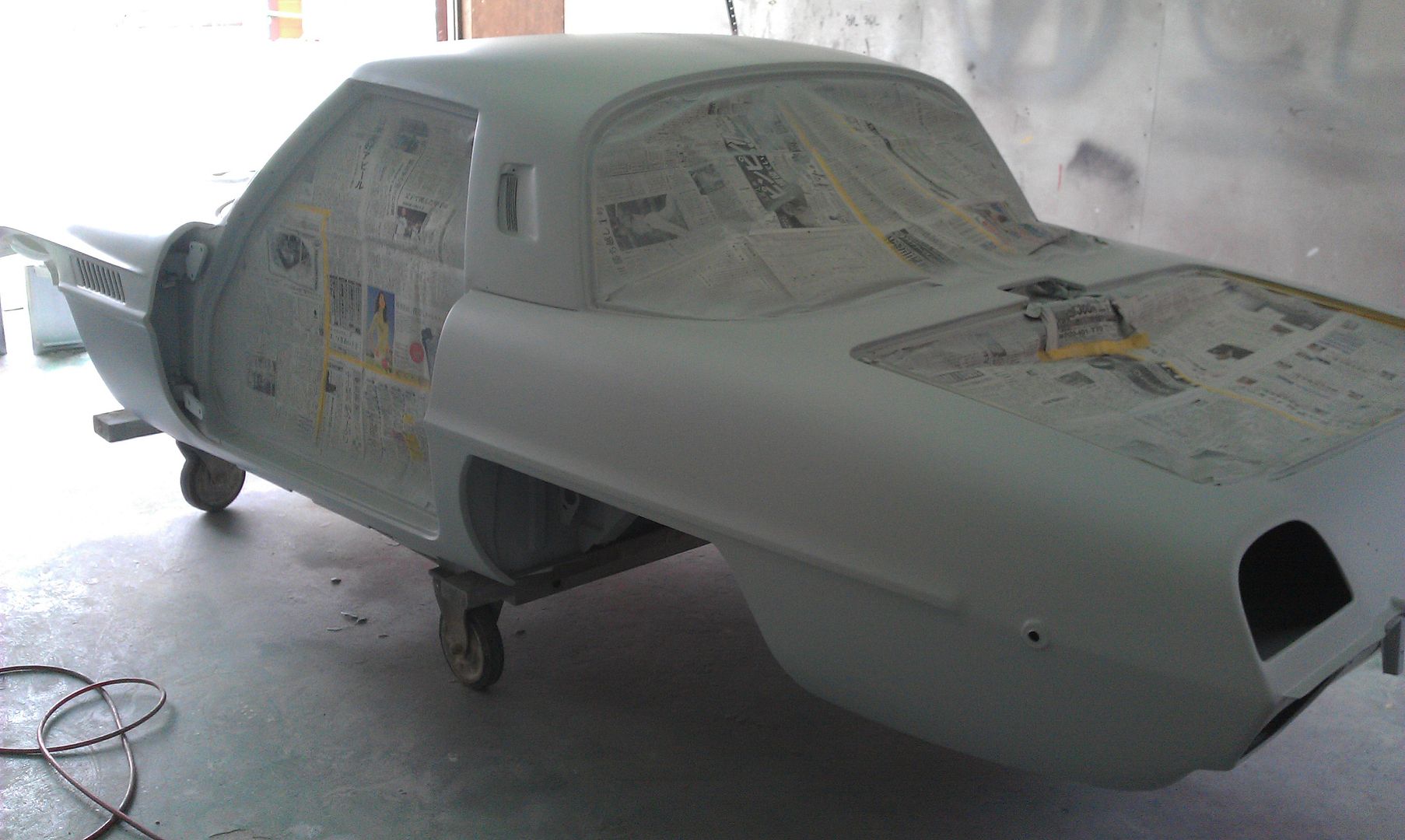 As this was a shop car before we picked it up, one of the things I did get to help with was welding on new steel to the bottom of the front fenders. We removed the whole front end, Sugi-san cut off the rusty bits, replicated them perfectly in new steel and then I operated the spot welder while he held everything in place. So, interestingly, before I ever even had an inkling that this might become something I could work on intimately in the future, I was already helping out with some of the body work.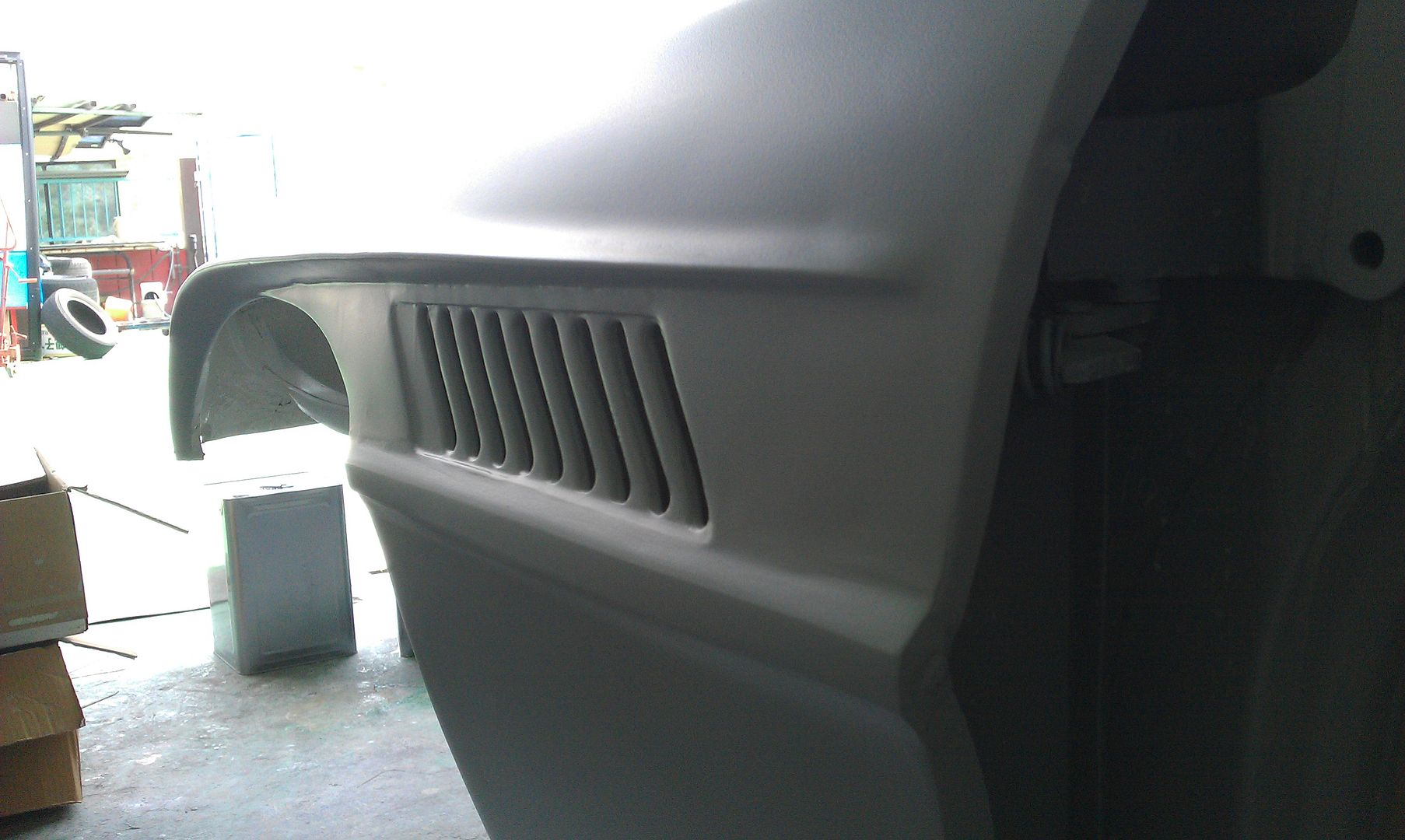 I particularly love this look out across the top of the fenders.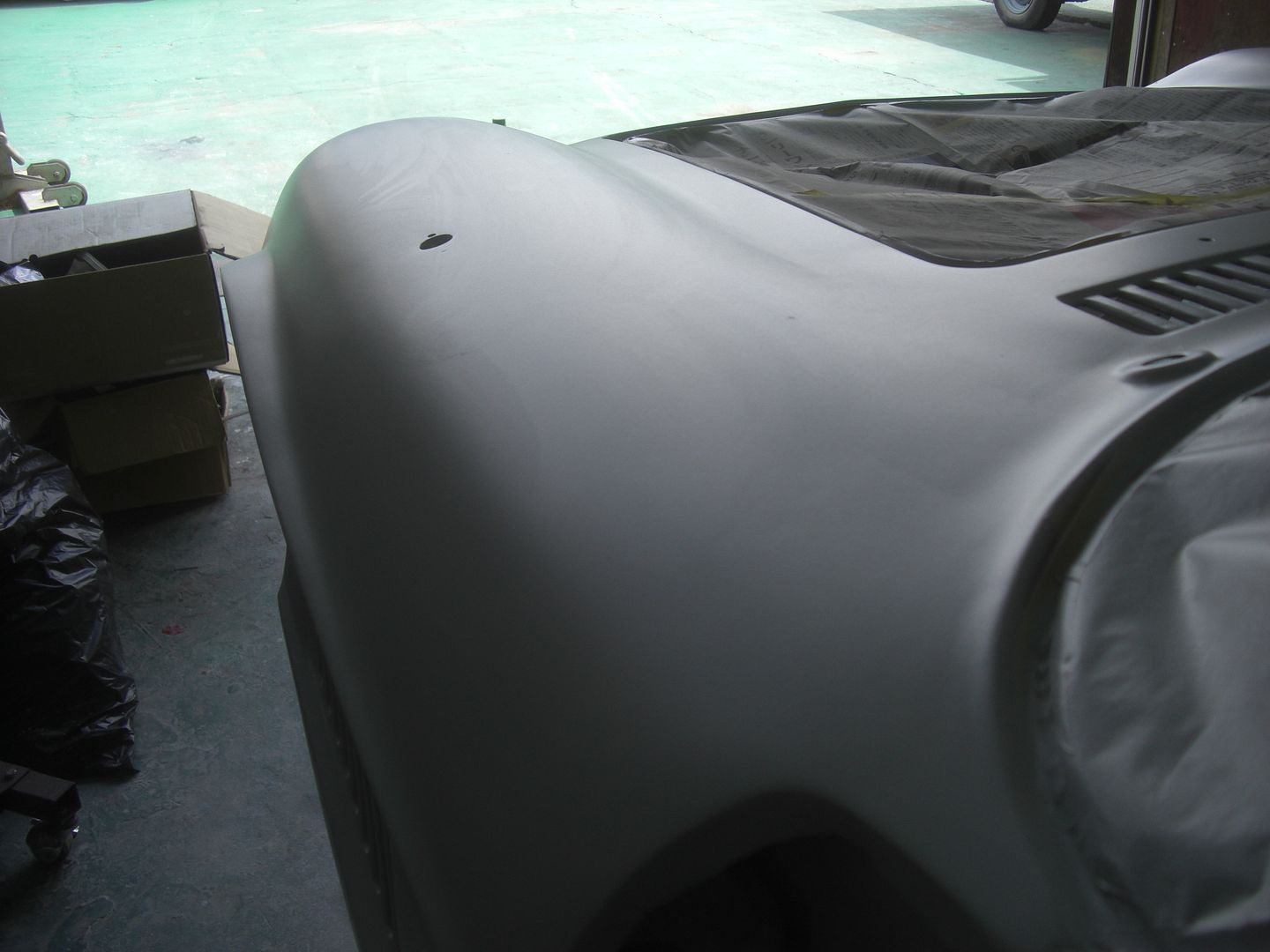 Look how smooth that roof is!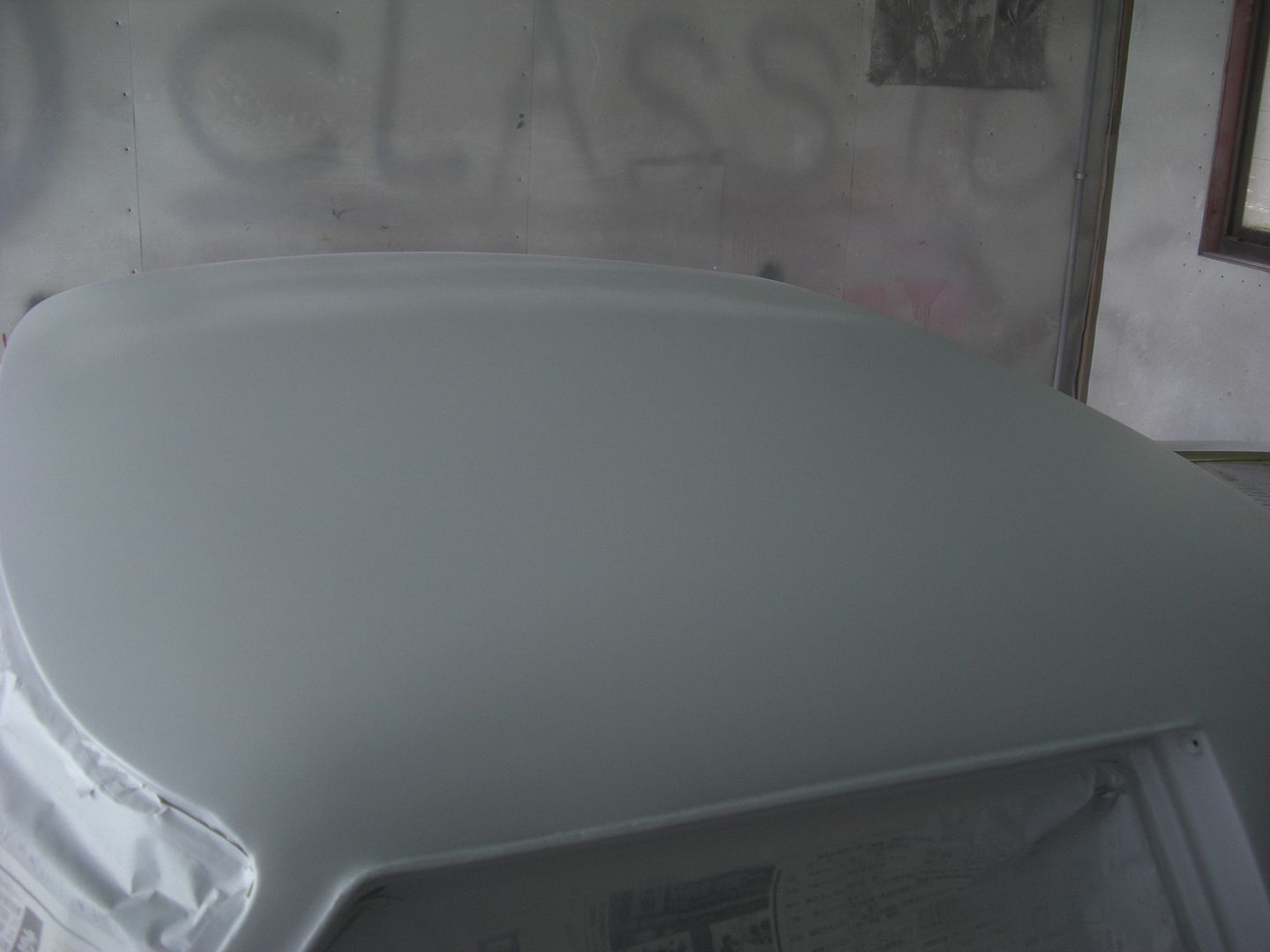 Hide-san said the plan as it stands is to have the surfacer wet-sanded, sprayed and wet-sanded again by next weekend. Then it's time for color!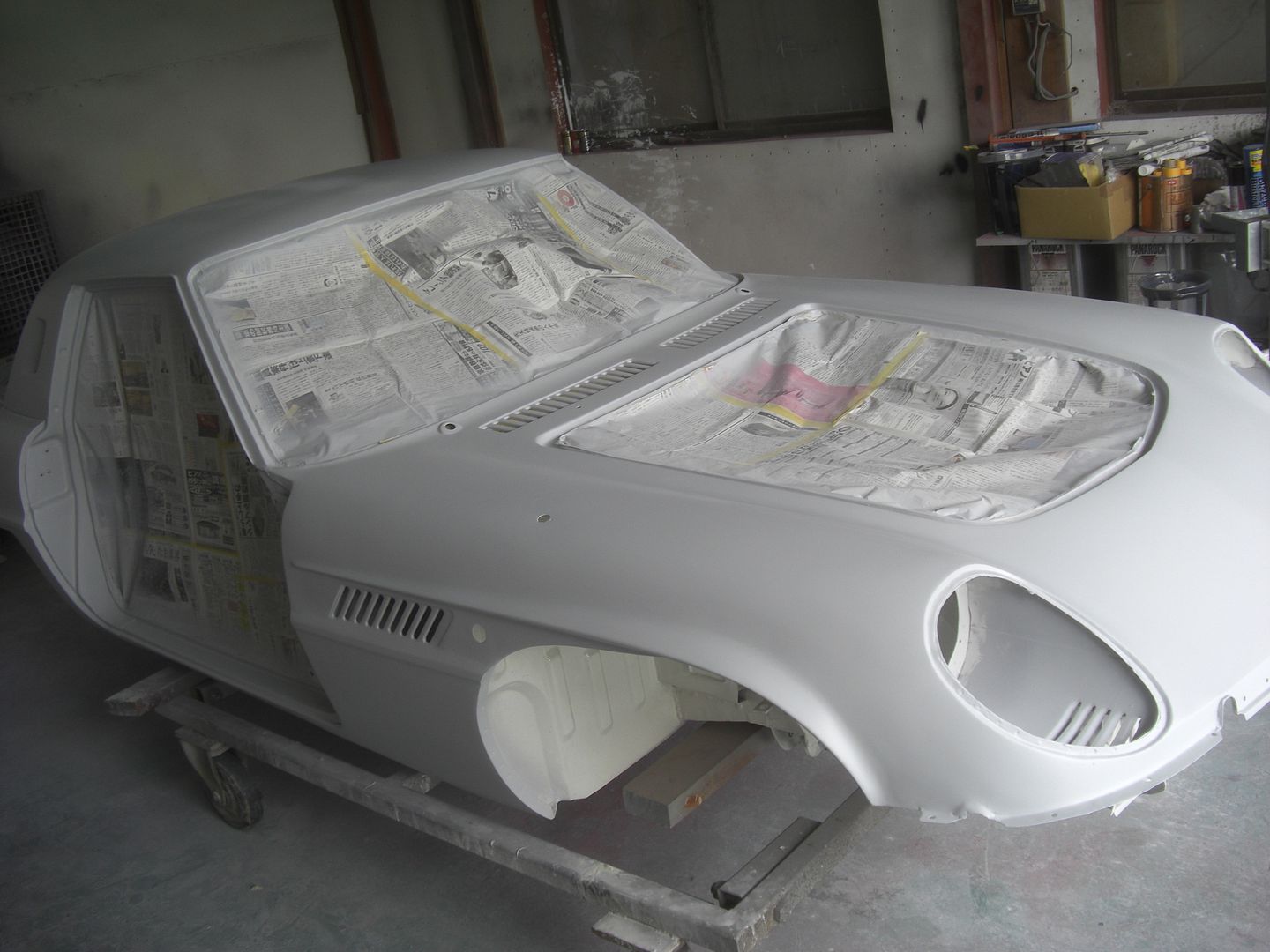 I can't wait to see it with some color on it. It's going to look stunning!
Thanks again for reading guys!
Cheers,
David