Well there hasn't been much progress on my coupe although I'm told my distributors should be completed mid next week, fingers crossed, it's been a long wait. I'm expecting the front windscreen will be at the manufacturers either this week or next so need to organise freight. The rear screen I'm still waiting on some news although I have begun looking at used ones locally, no luck as yet though. Once I have those 2 items I'll continue towards completion. Sometime next week I'll get started on the exhaust. I hope to have the car ready for the Japanese Classic day in Melbourne later in the year.
Since the coupe is nearing completion, I accidently bought the sedan below about 6 months ago. Anyone who has seen it thinks I'm mad but so be it. It's a 72 10a Rx3 sedan, 100% original has never been painted. It requires extensive restoration, it's more than a good challenge. I suspect the car ended it's life as either a track or race car. It was fitted with a roll cage, extra gauges, metalic pads, caster blocks, I suspect Rx4 brakes, rear stabiliser bar, larger brake booster, relocated clutch master and various other bits and pieces. I paid a premium I suppose but the one good thing about it is that it is 95% complete and I don't need to chase any rare impossible to find parts. The car still has the 10a 4speed fitted, original Rx3 gearbox rubber, original door seals, and lots of original rust ! All the original parts will make my job easier when the time comes to reproduce certain impossible to find items.
The track car modifications to the firewall will be undone and the rust will be addressed. The early plan is repair the firewall, build a body dolly, unpick all the typical panels that rust out on these cars and then send it to be blasted. I haven't decided what I'm building yet but have 2 themes in mind. The first is to restore it back to original and paint it the original Nova white OR build a custom Savanna GT sedan, paint it Flair yellow and fit it out with JDM black seats with the white stripe. The intention here is to build it similar to how Mazda would have done it. The later idea would probably devalue the car but to be honest it's nothing that can't be undone over a weekend.
So this is where it all begins...
The car is almost complete, the only parts I don't have are a 10a carb manifold (cheap easy find) and a 10a cross flow Rx3 radiator, not too hard to locate either. I have everything else including replacement panels which are required to fix the rust. The nosecone I'm happy to say has never been hit, rust free and surprisingly very straight despite it's deceiving appearance.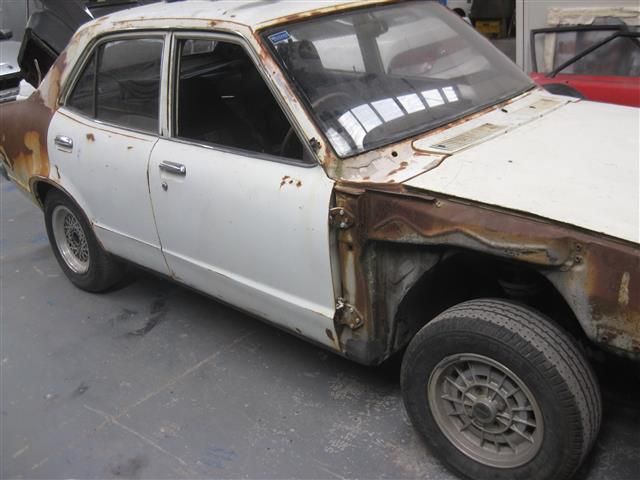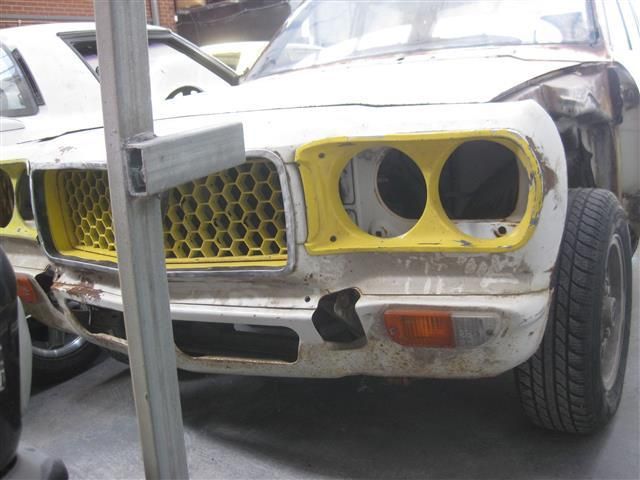 It's safe to say that having the car under a tarpaulin for many years pretty much killed it. It would have faired far better if it was left exposed to the elements. A pretty cool 70's sticker on the rear quarter window. Some will notice the rare door frame chrome, the chrome has never been removed.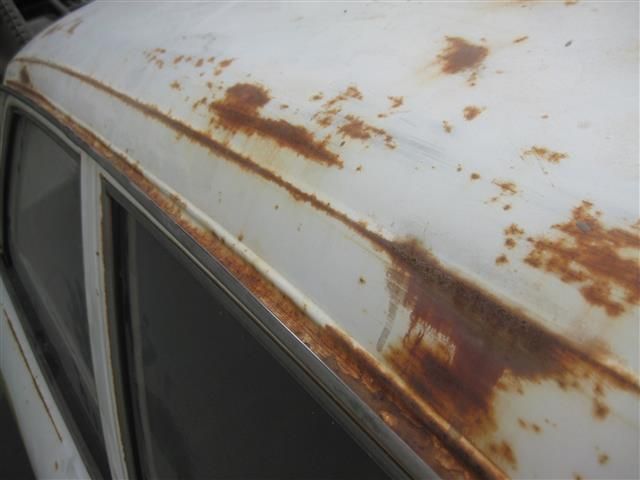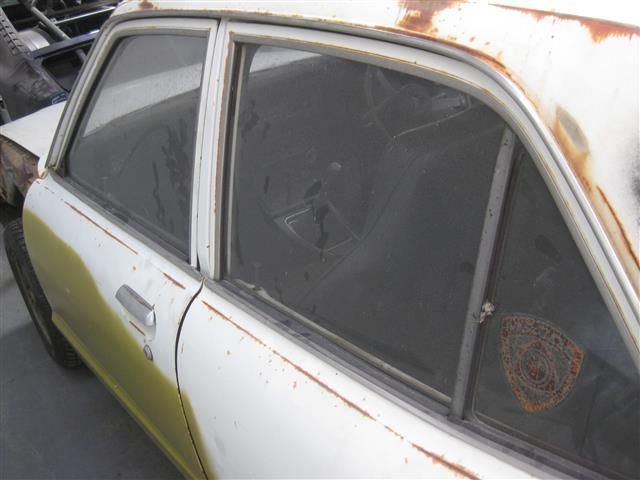 Someone had a go repairing the right rear quarter and never primed it. It's not a great panel but I'll have a go beating and filing it for a few hours and see how it comes up. The opposite side is far better. If I'm not happy it will be changed but think it will be OK. You never know until you give it a go. I have all the tools to do it right. Pic 2, the scuttle panel will come off to address the rust properly. I'm uncertain how I'm going to remove it at this stage. The goal is to repair it and make it look like it's never come off when viewed with no paint.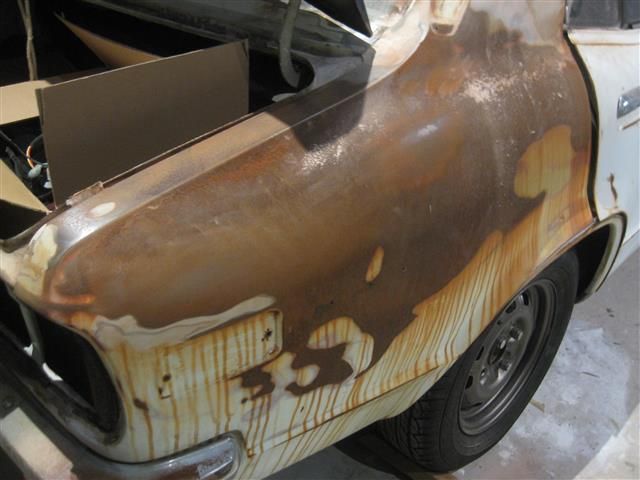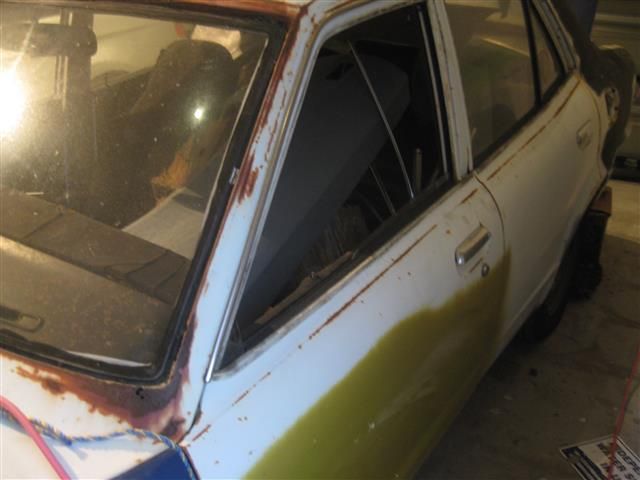 Inside the rear quarters, the lower sections are all clean and surprisingly have no rust. This is the main reason why I think it's worth tapping them straight and seeing how they come up.... The boot floor is a different story and needs to be replaced.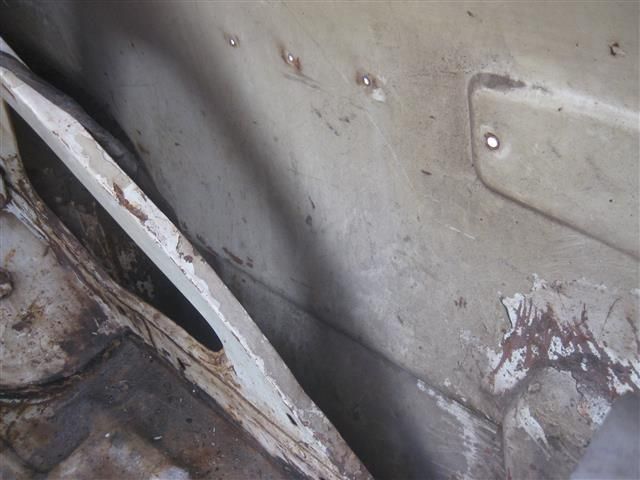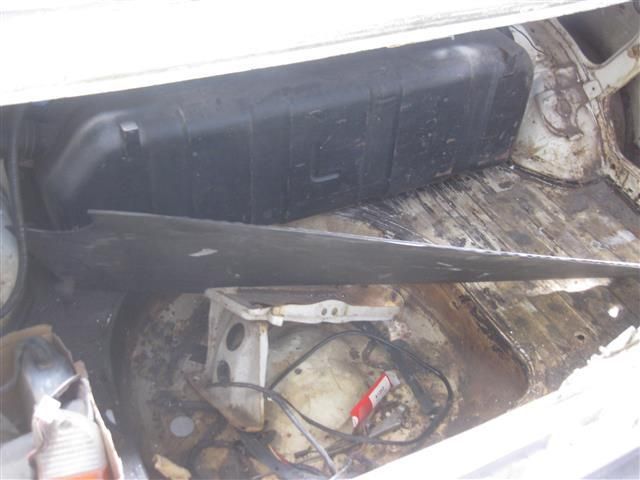 The panel between the boot and rear windscreen is pretty good as well. It does have a couple of very minor spots of rust so will be removed, blasted, repaired and put back. This will give me the opportunity to clean out the seam and repair rust where it meets the right quarter panel.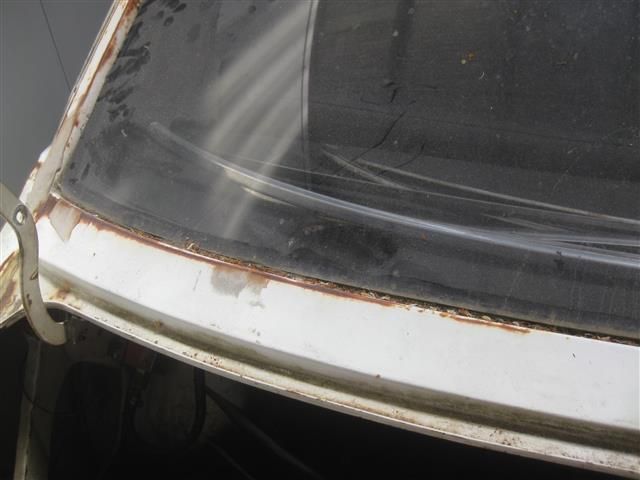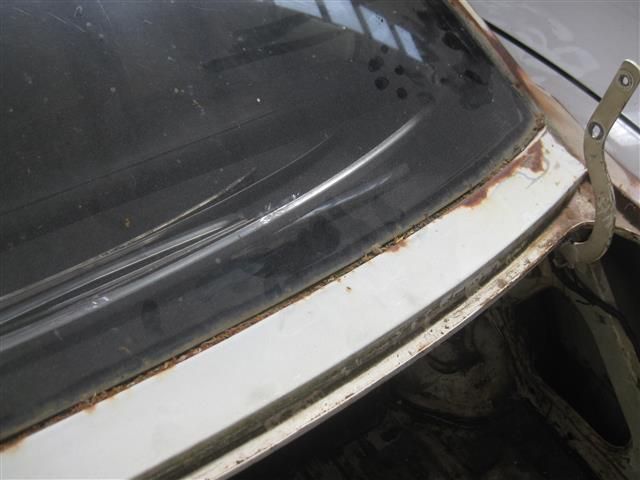 Interior is all there and complete, it came with a fixed race car drivers seat however it came with an original drivers seat as well.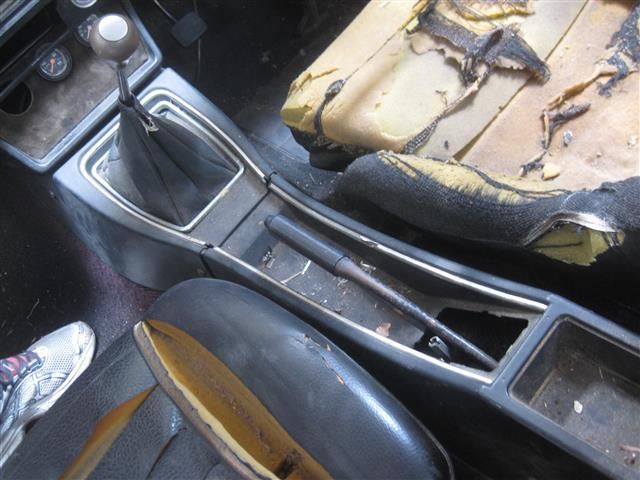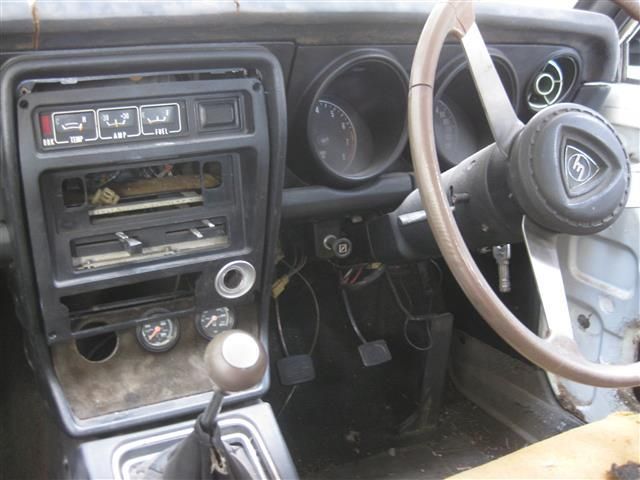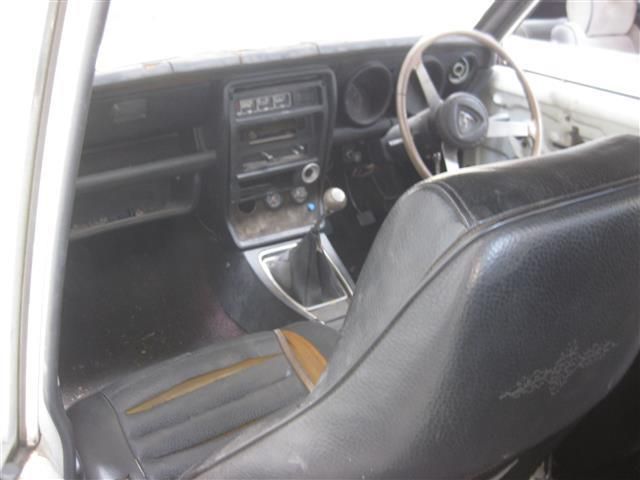 Caster blocks on the front end.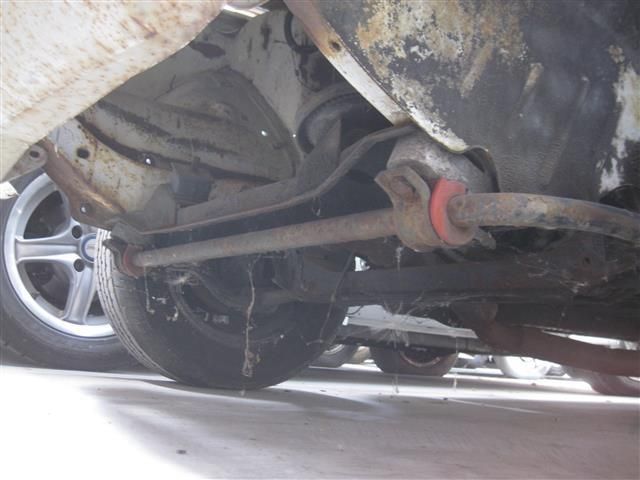 Engine bay is a mess but retains all the original fuel lines. I've already got some replacement items to undo the track car modifications.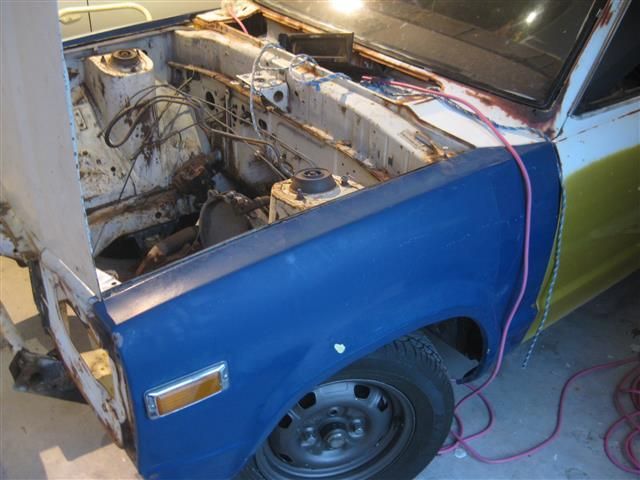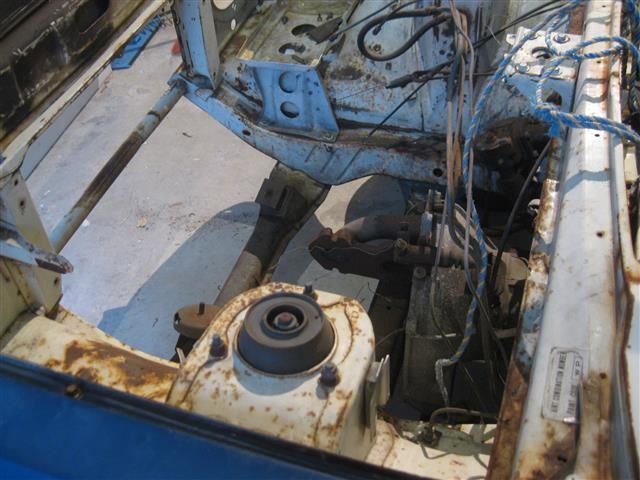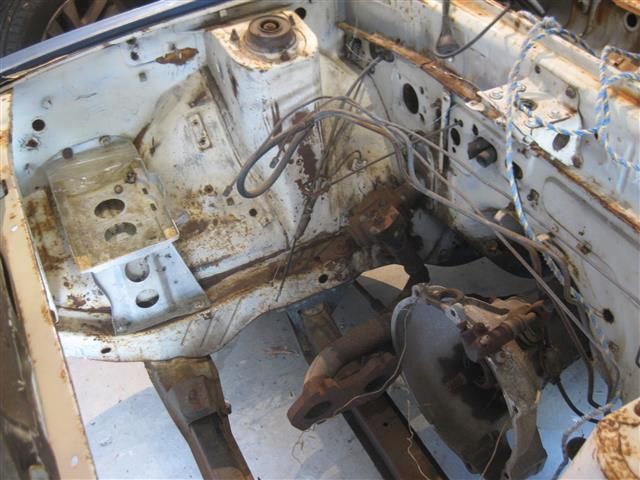 So the repairs begin... before blasting I will unpick skirt reinforcement panels, evaluate the right skirt, unpick scuttle panel, unpick beaver and boot floor. The rest is all good
Unpicking the reinforcement skirt panels. Clever Rx3 people will note that the skirt on early cars doesn't have a doubling stiffening panel.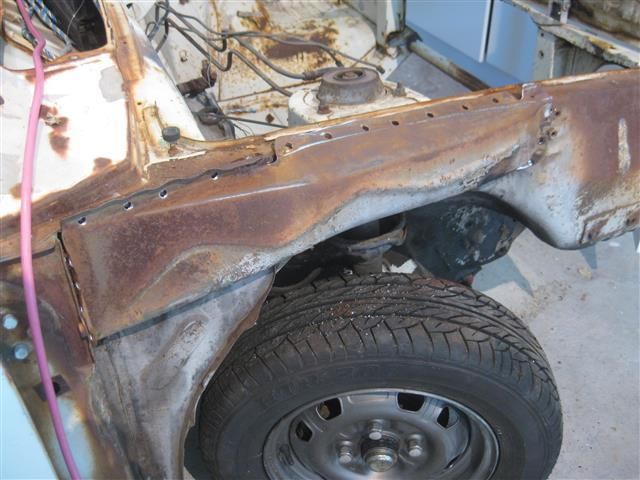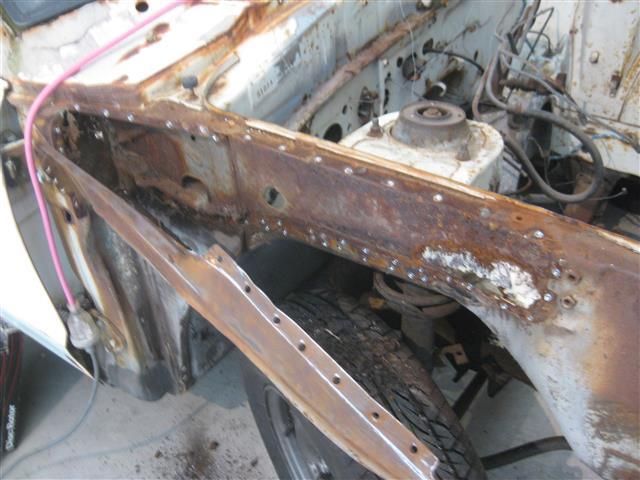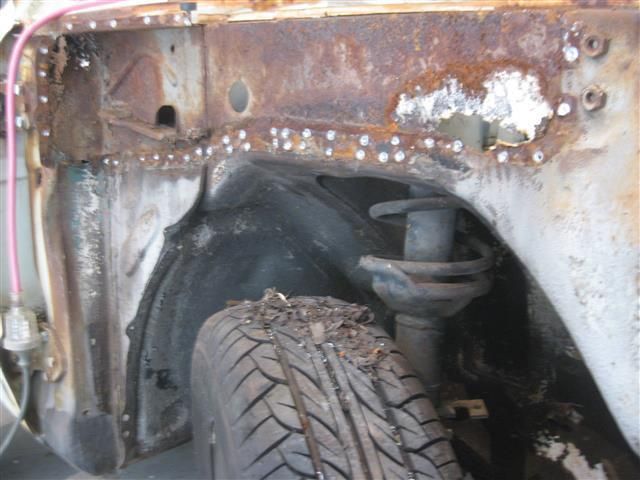 Pretty standard findings for an rx3 including the expandable foam and fiberglass repair. We'll see how it comes back from the blaster. I have a NOS right skirt if it needs to be unpicked. The rail will not not be touched if the skirt comes off.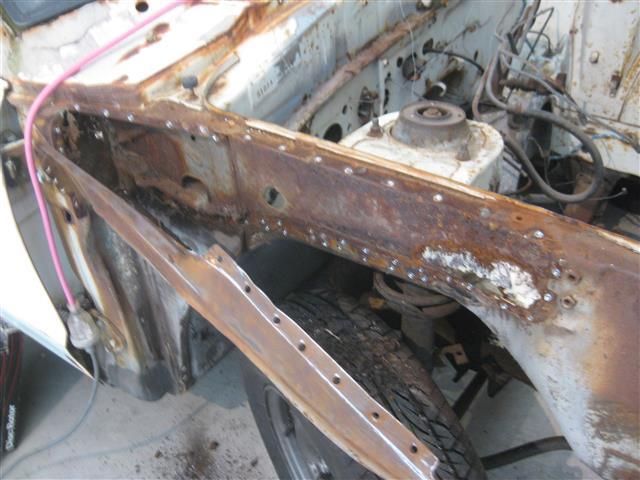 Holey bat poo Batman...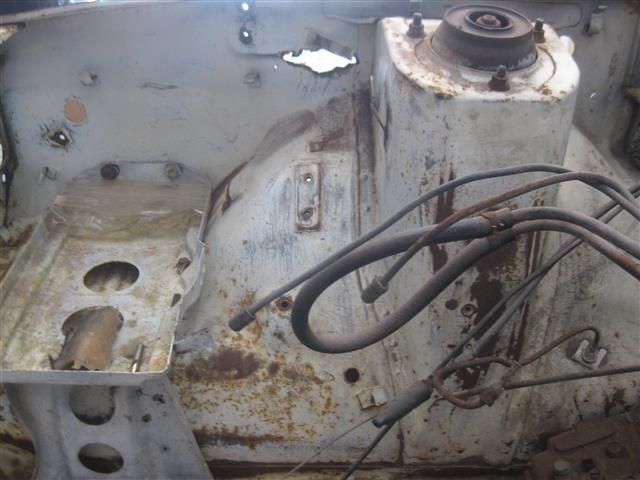 Opposite isn't as bad....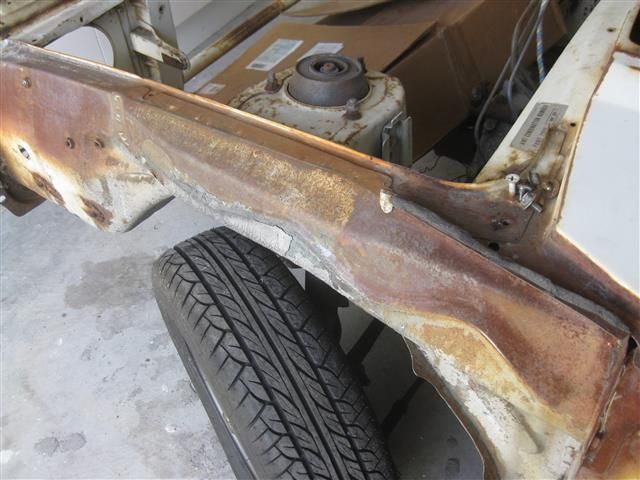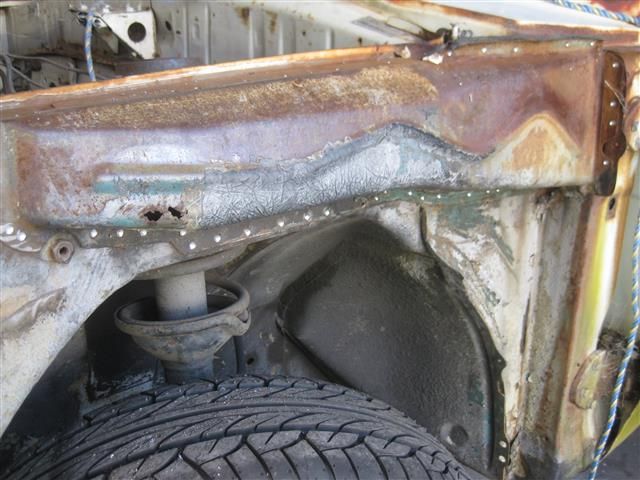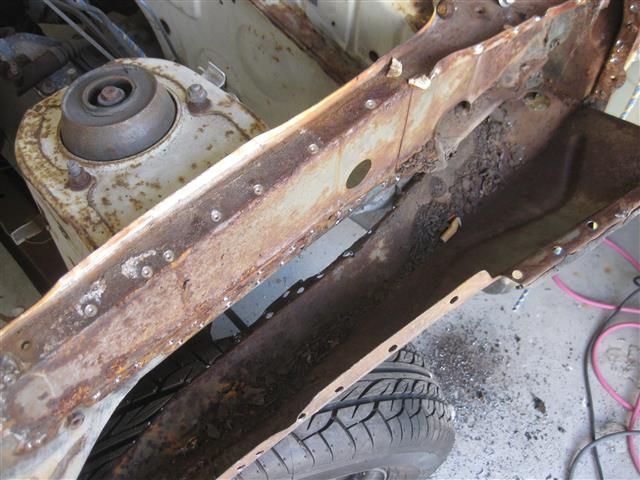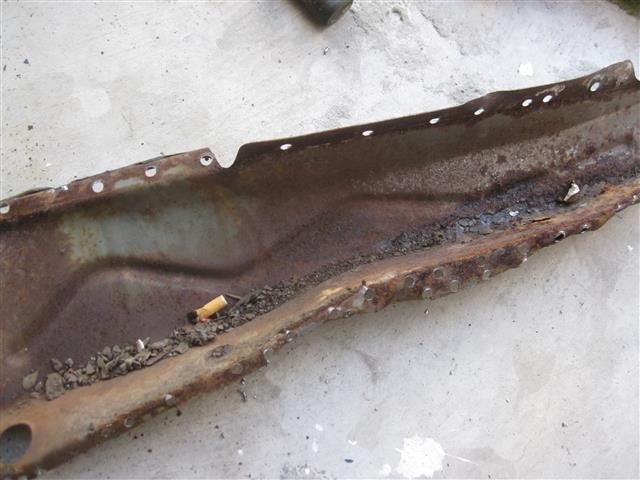 Just a general shot....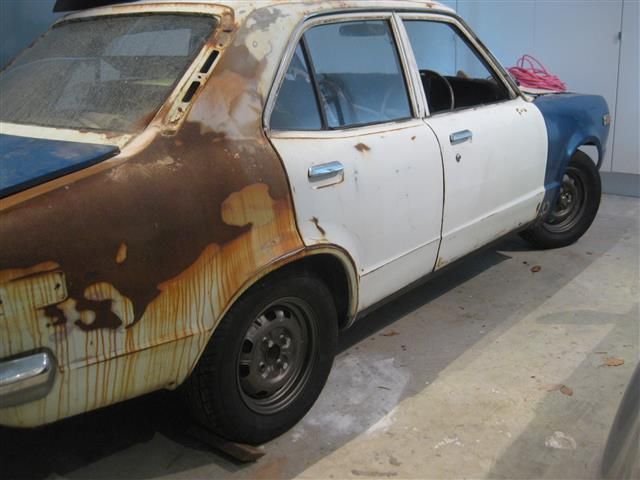 Front guards, door skins, and possibly skirt will be replaced with NOS. This will need to be a pretty extensive resto otherwise I'm wasting my time. A body dolly will be built before it's sent to be blasted. If rust makes you sick you better look else where
....next update I'll be back on the coupe