There I was, 150mi from home, tow bar in hand and Dakota tow rig keys in my pocket. Before me lay a decently clean x6, the pouring rain shining up her paint and hiding all her imperfections. Money traded hands, and like a stray hooker, she came home with me for a paltry $250. Leaking from every orifice, and well worn in, 303,000mi showed on the odometer, but I was told it stopped reading several years ago. Filling in the wheel wells were oversize studded snow tires, it was almost like a bad boob job on an old lady, you couldn't look away, but that creeping thought in the back of your head was that someone somewhere paid money for these things!... $280 to be exact... the receipt was in the glove compartment. For an uneventful 150mi she followed behind the Dakota obediently and without any fuss, my gravel driveway marking what could well be her final resting place.
As she came home
Being no stranger to orphaned j-tin, I had a significant number of parts in the "build another car" pile. The first order of business was a MKIII w58, squareback celica pedal/hydraulics, and assorted bits to rid my poor x6 of the tumor toyota refers to as "a43de."
Next up was wheels. From the, "I am sure this will get used some day" pile come a set of 15x8.5 -50 offset unknown brand rollers with 195s on them. This is going to need massaged...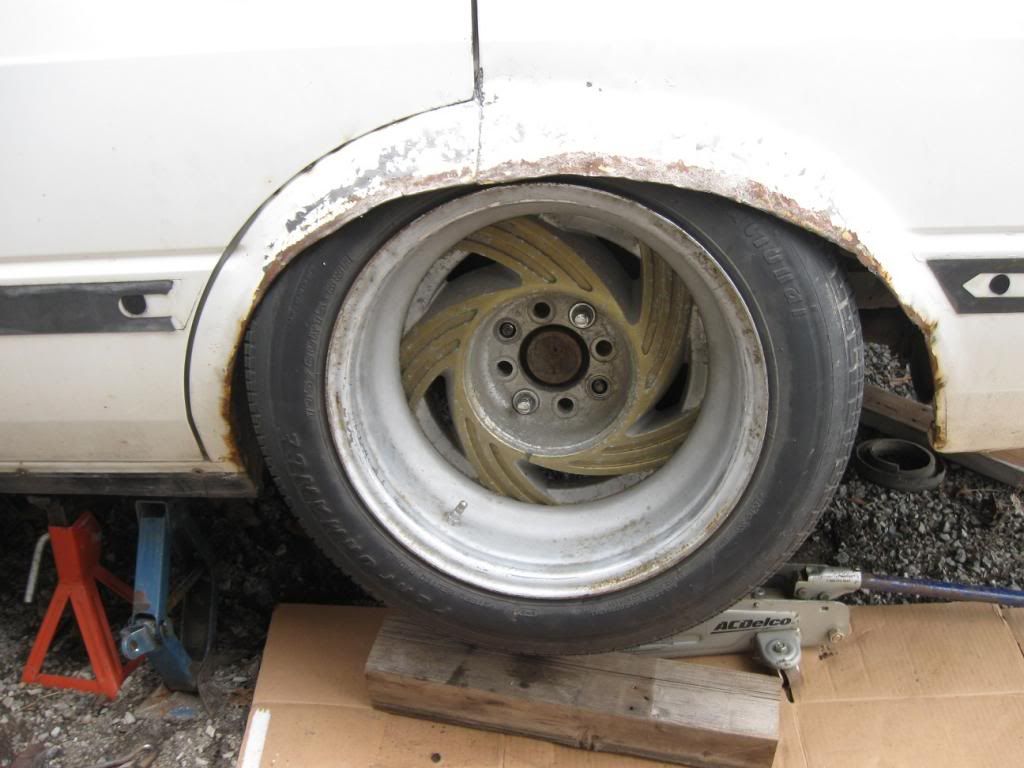 Suspension was next, the rear was treated to a set of camaro shocks, 8.5in x 5.5in 500lb circle track springs, and a heap of inner fender removal.
The front got S13 camber plates, cut and shut struts with mr2 inserts, ebay coilover adjusters, and 450lb coilover springs.
At that point I got to roll her out of the driveway and get an idea of ride height... the front is still 3in higher than it should be due to being shipped the wrong springs and waiting on replacements, and I expect the rear to drop more as the springs break in a bit.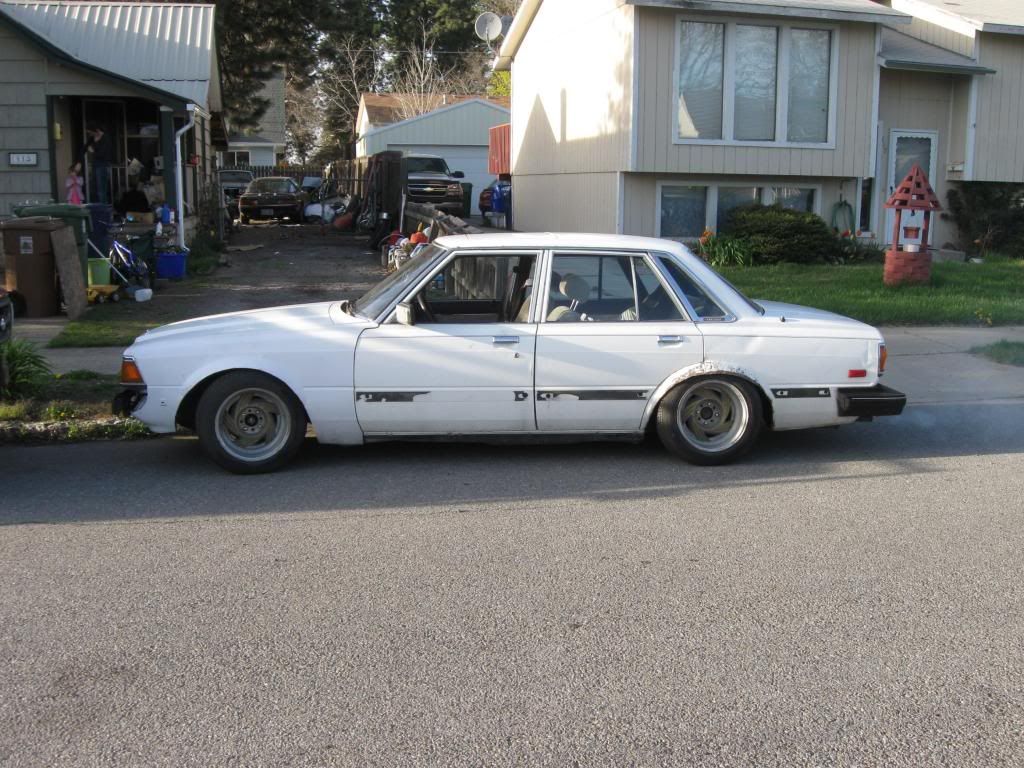 For today this is where we end this sordid tale of toyotas, jackstands, and a driveway...
Isaac