It's now been a year since I've bought the coupe, and I'm totally in love with it.
I've had to track down parts (GTS coupe rear interior panels and GTS centercaps were a pain to find,) but it's been really coming along.
Now instead of a gutted track car, it's transforming into a clean and fun to drive classic.
I'm following a strange path with it. I's keeping all the great mechanical parts, such as the TRD diff and T3 coilovers, as well as the in my opinion cool JDM stuff, but am giving it a very stock fresh from the factory JDM look.
I also found a pic of the car from earlier when the previous owner had it, when it was a thrashed boro track car.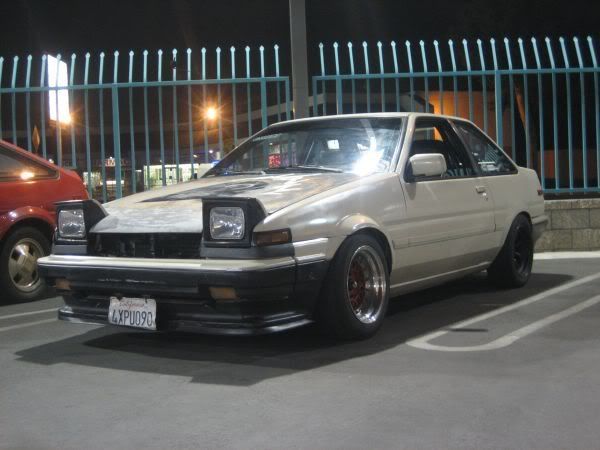 In comparison, here it is as of today!