Hopefully the paperwork is almost done, so I should be able to pick it up soon. In the meantime,
I have managed to track down an intact liftback taillight. It needs to be cleaned up and have the digital camo duct tape removed from the edges.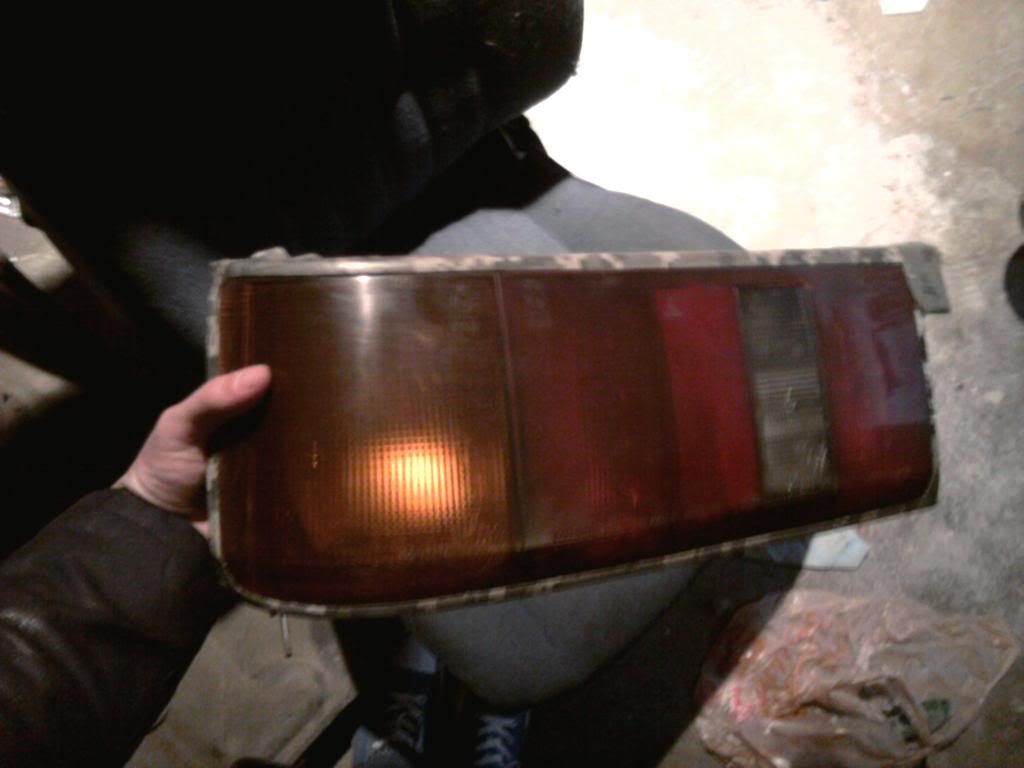 I then happened across an '85 SR5 coupe in the junkyard, and was able to grab the fuel tank sending unit, and front signal lenses. Hopefully after I get the fuel line on the GTS tank fixed, I'll have all the parts needed to get the car on the road minus wheels and tires.