Thanks for the comments guys!
My fantastic girlfriend swung by city hall with my Jibaiseki hoken and picked these bad boys up for me on Thursday.
These are Japan's temporary plates. You rent them for about 700 yen and they're good for one week. The sole intention of these plates is to allow you to drive an un-inspected and unregistered car to the inspection place. Technically, if you aren't driving to or from the inspection place, you aren't supposed to be driving, but that largely gets ignored. My intention was to use these plates to give the car a shakedown and make absolutely sure it was ready for inspection. That of course, meant I had a lot of work to do!
I needed a replacement for the rusted out brake pipe, but I couldn't find a place that would sell new braided soft lines that would work (within the time period that I wanted them, ie. right now). So, I pilfered a random short hard line from a parts car at CCN and kind of ghetto bent it into shape.
It's not super beautiful, but it works a charm! We then bled the brakes and for the first time in who knows how many years, the little Life could go and stop all on her own! Since it was dark out and I didn't want to take her for her first test drive at night, I figured I'd keep working. First was to clean up the mess that was the rear speakers and the Daihatsu radio.
God it felt good ripping those out. The rear parcel shelf looks so much better now.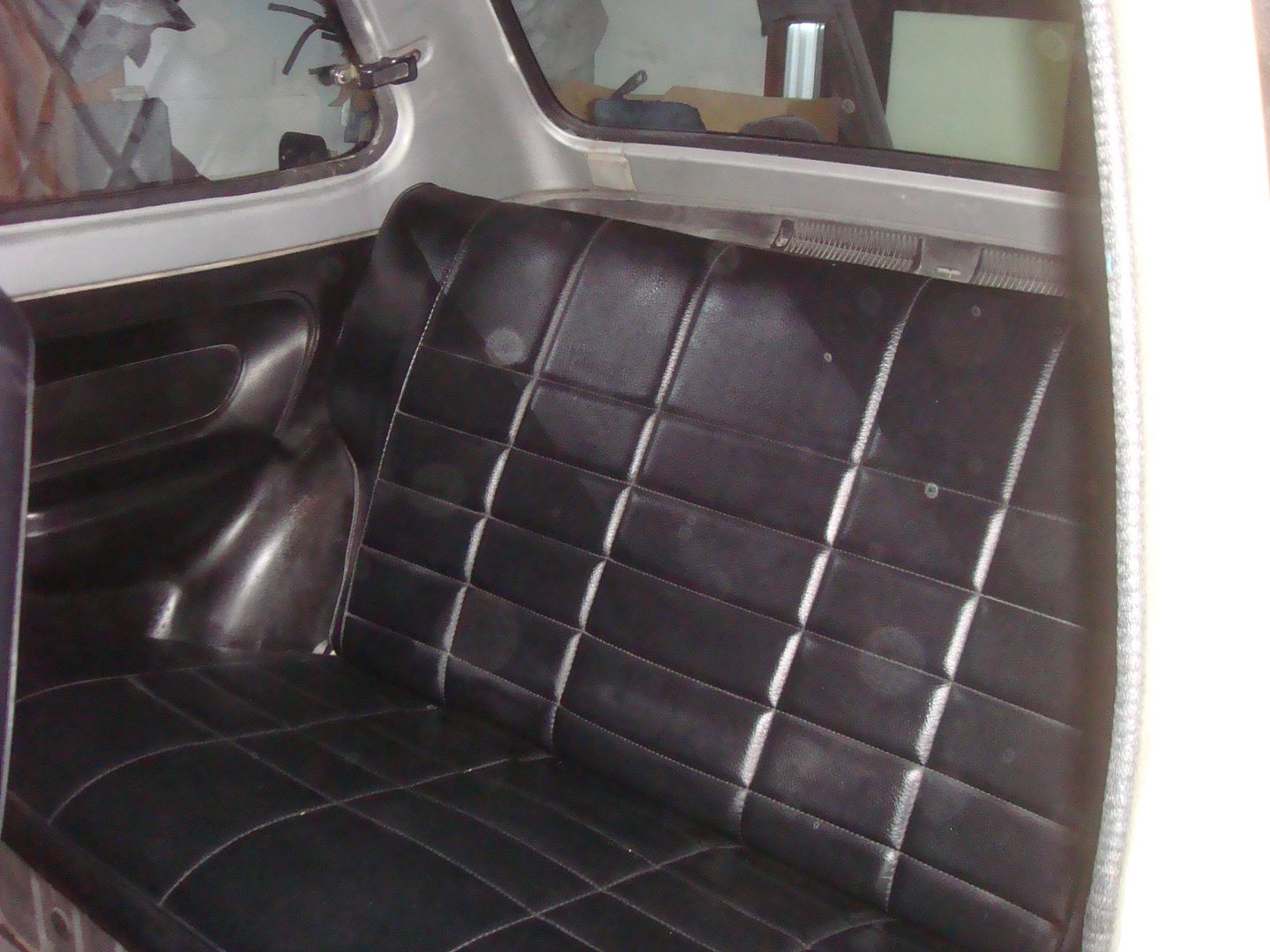 As does the interior. It also gives my left knee some much needed room.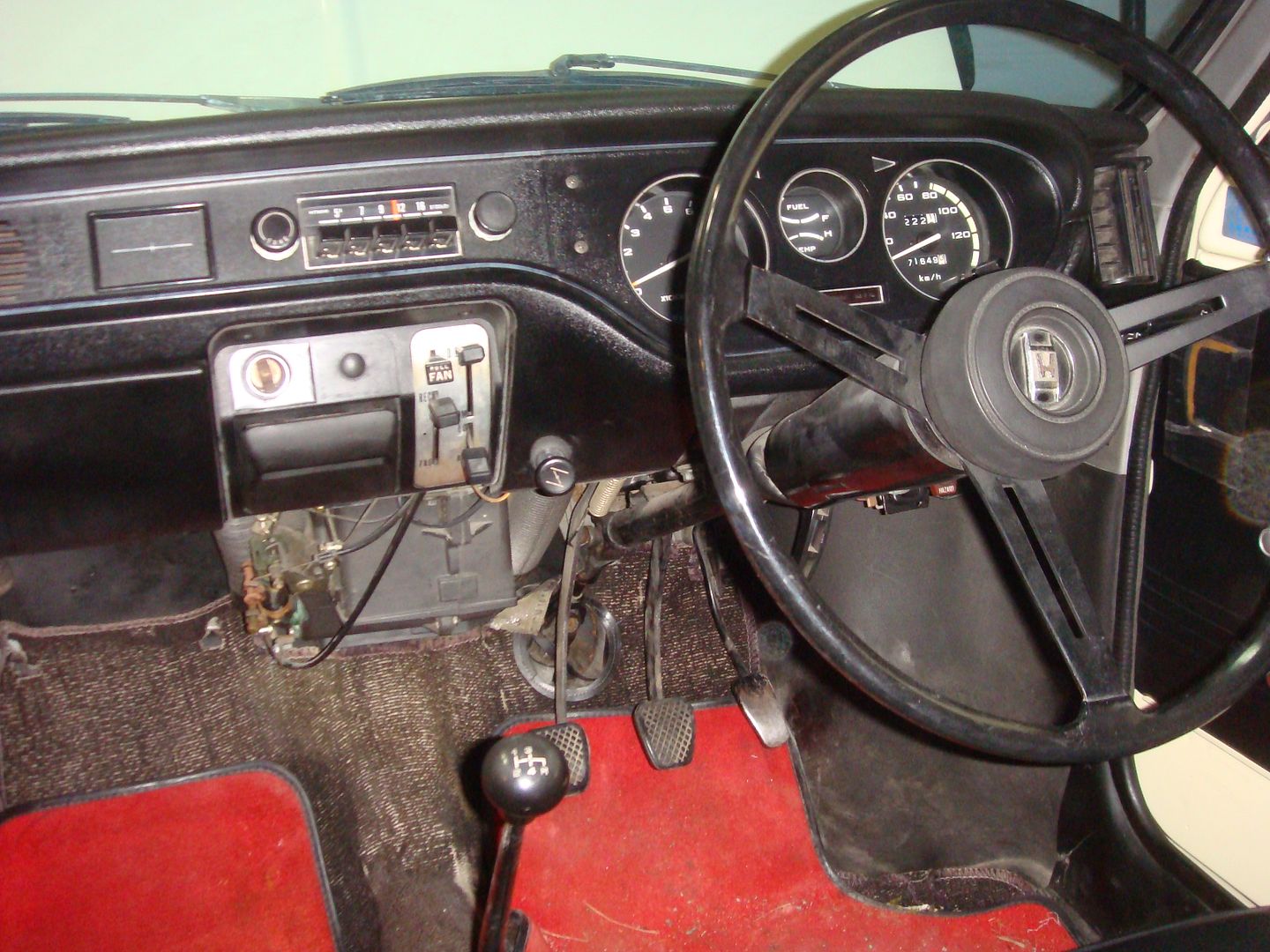 The next morning, my goal was to clean up the connectors for the water temp. sensor and the thermoswitch for the fan. So, I busted out an old toothbrush, some coke and parts cleaner.
These two sensors were my targets (at least I think these are the two sensors for the thermoswitch and temperature, I'm kind of guessing here).
After a bit of scrubbing with the coke and then a blast with the parts cleaner, they were looking much better!
The connectors were looking sad as well.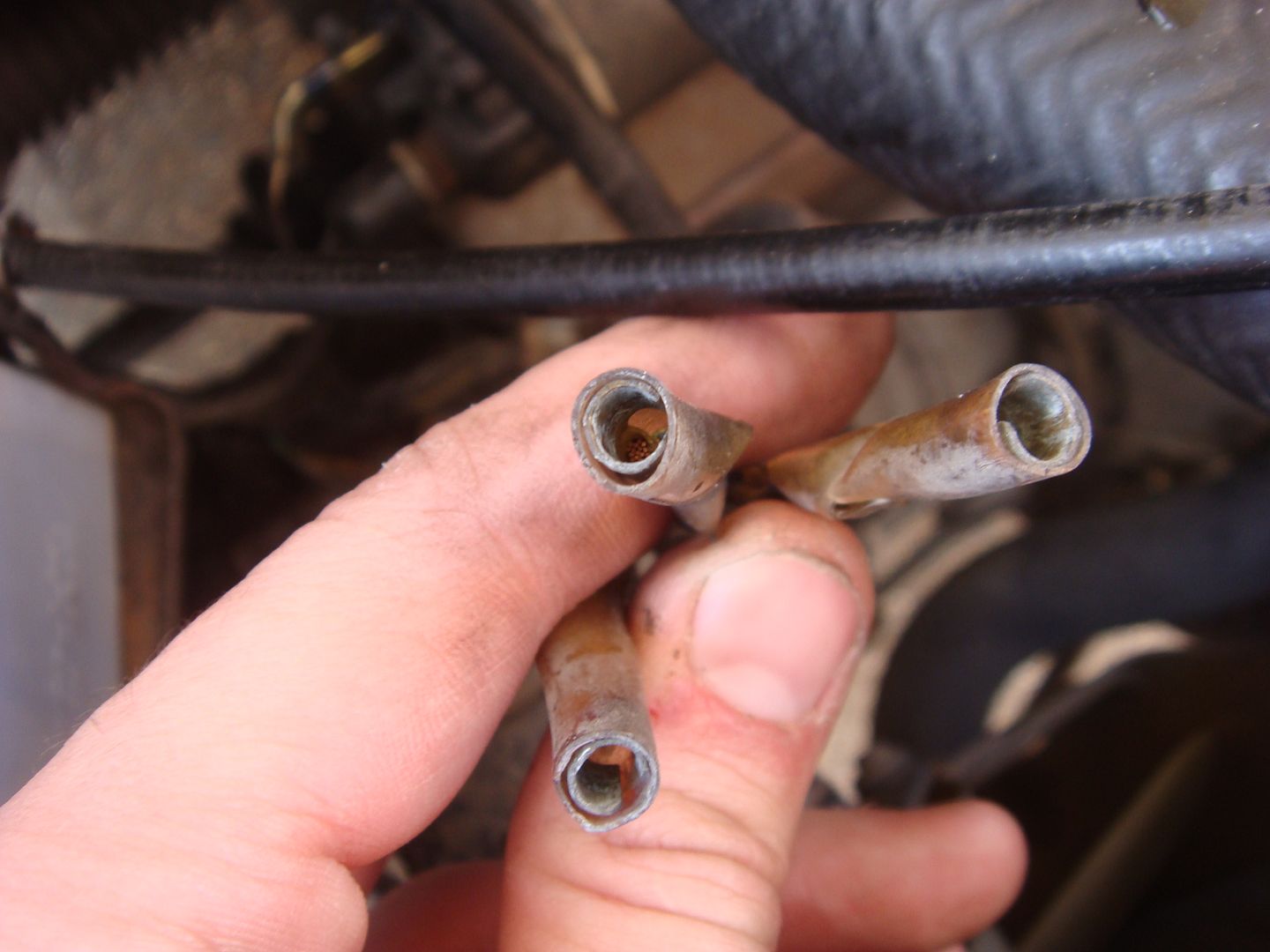 Now, not so sad looking!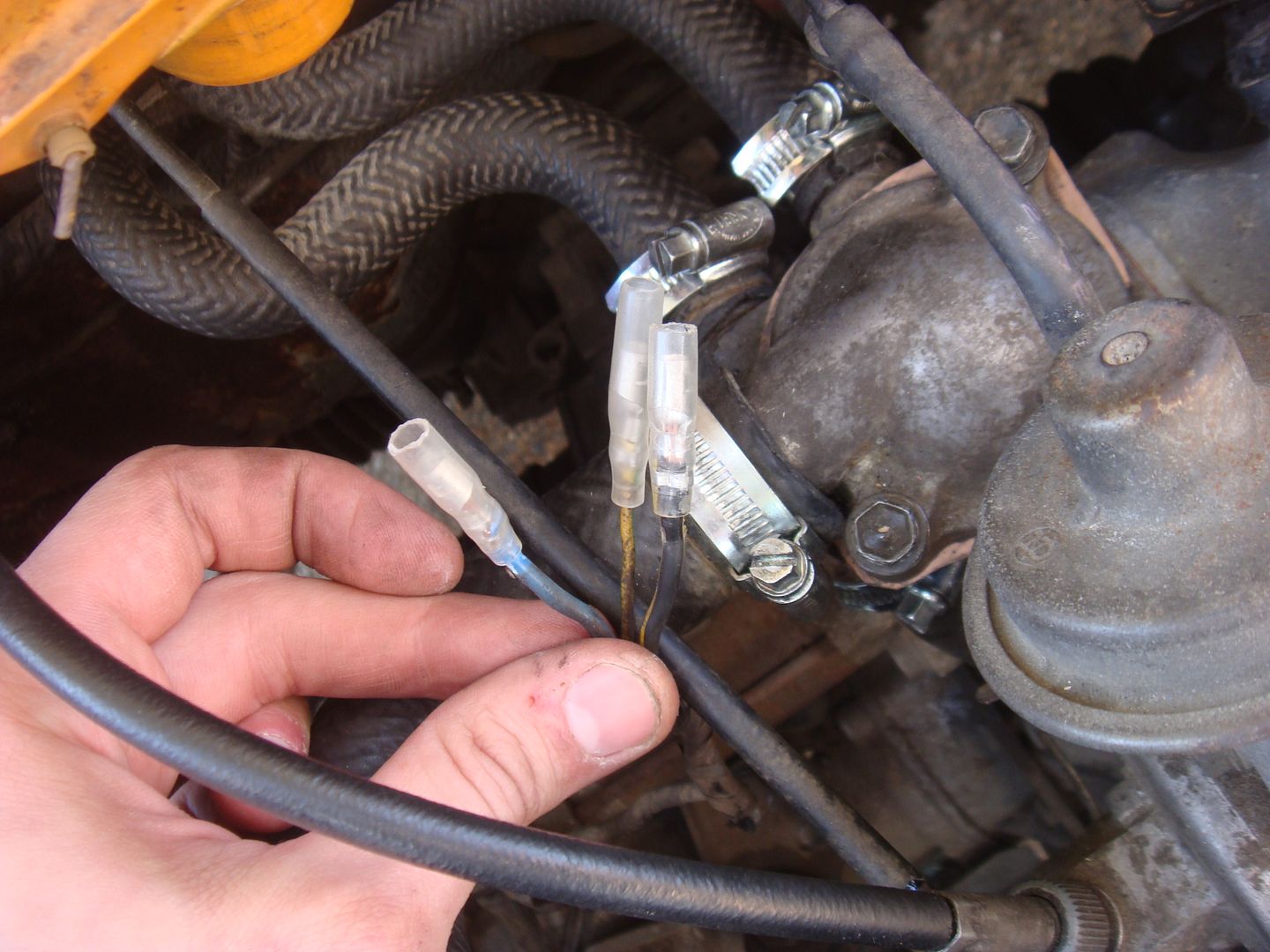 I have no idea if that actually fixed my fan not kicking on problem or not. It doesn't seem to ever get hot enough while not under load to kick it off. So, I said to myself, lets put her under some load and see if she gets hot.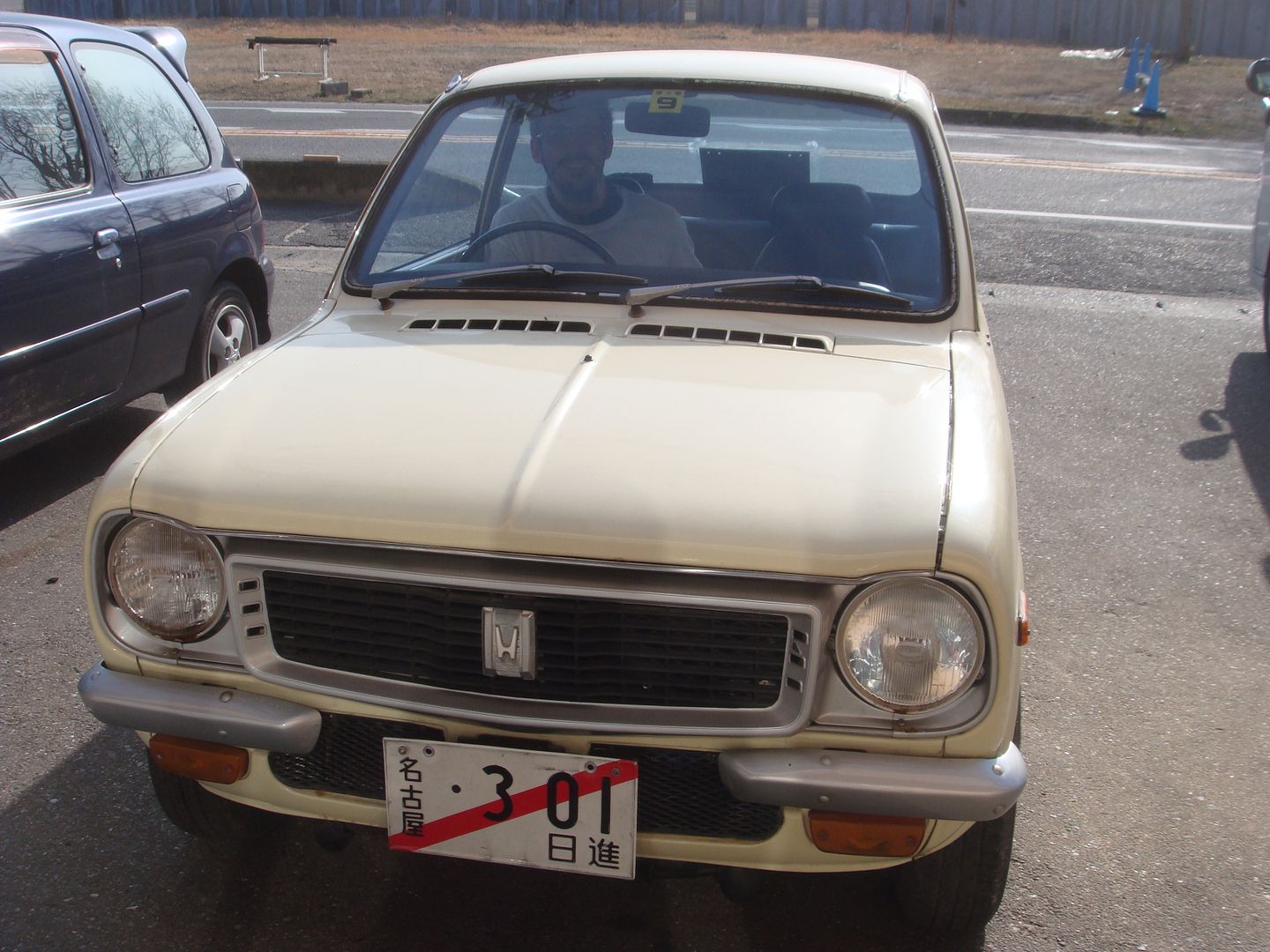 First impressions? Hilarious! I love this little car. The rack and pinion steering is the first thing I noticed. It's lightning quick compared to my Mitsubishi, which you can literally drive like those old movies where they are constantly moving the steering wheel back and forth. There's no play in the steering here though, you turn the wheel and the light chassis instantly responds. The engine is lots of fun. It revs out very quickly, but do to the mega short gearing, revving out quick does not equal going quickly. It will easily rock up to 75 km/h and with a little space it'll tag 80 km/h easy, though. If you had a long enough stretch and didn't mind taking 4th gear up to 9k rpm, it would break 100 km/h, which is amazing for a little 360cc engine. It still needs a bit of tuning though as the idle is all over the board (sometimes it's 3k, sometimes 2k, sometimes dead). Other than that, it drives fantastically!
Anyways, after my fun little test drive to the local hardware store and back, I needed to get back to work on a few more things. First, in order to pass inspection, I need the windshield washer to work. Originally, the washer uses a hand pump. You push the washer switch in and it pumps some water out. That broke at some point in time in the past and someone swapped it out for an electric pump. I'm alright with that, except that the switch and mounting plate they used looked like trash.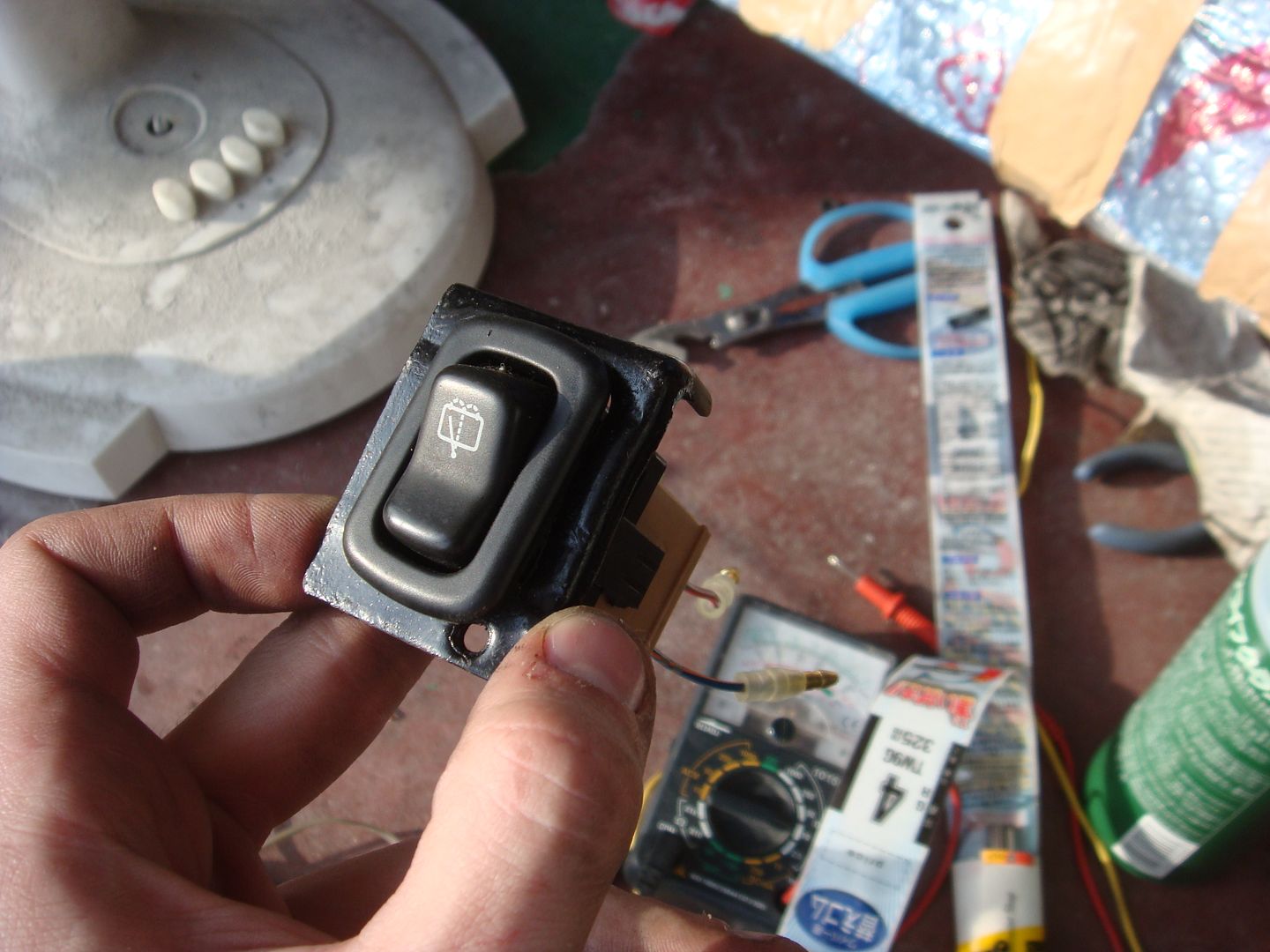 Look at this mount, it's awful. I could construct something that looks better out of Legos.
Instead of Legos though, I just bought a generic momentary switch and stay for a few hundred yen. It looks about nine thousand times better.
I pulled the crappy red floor mats out next.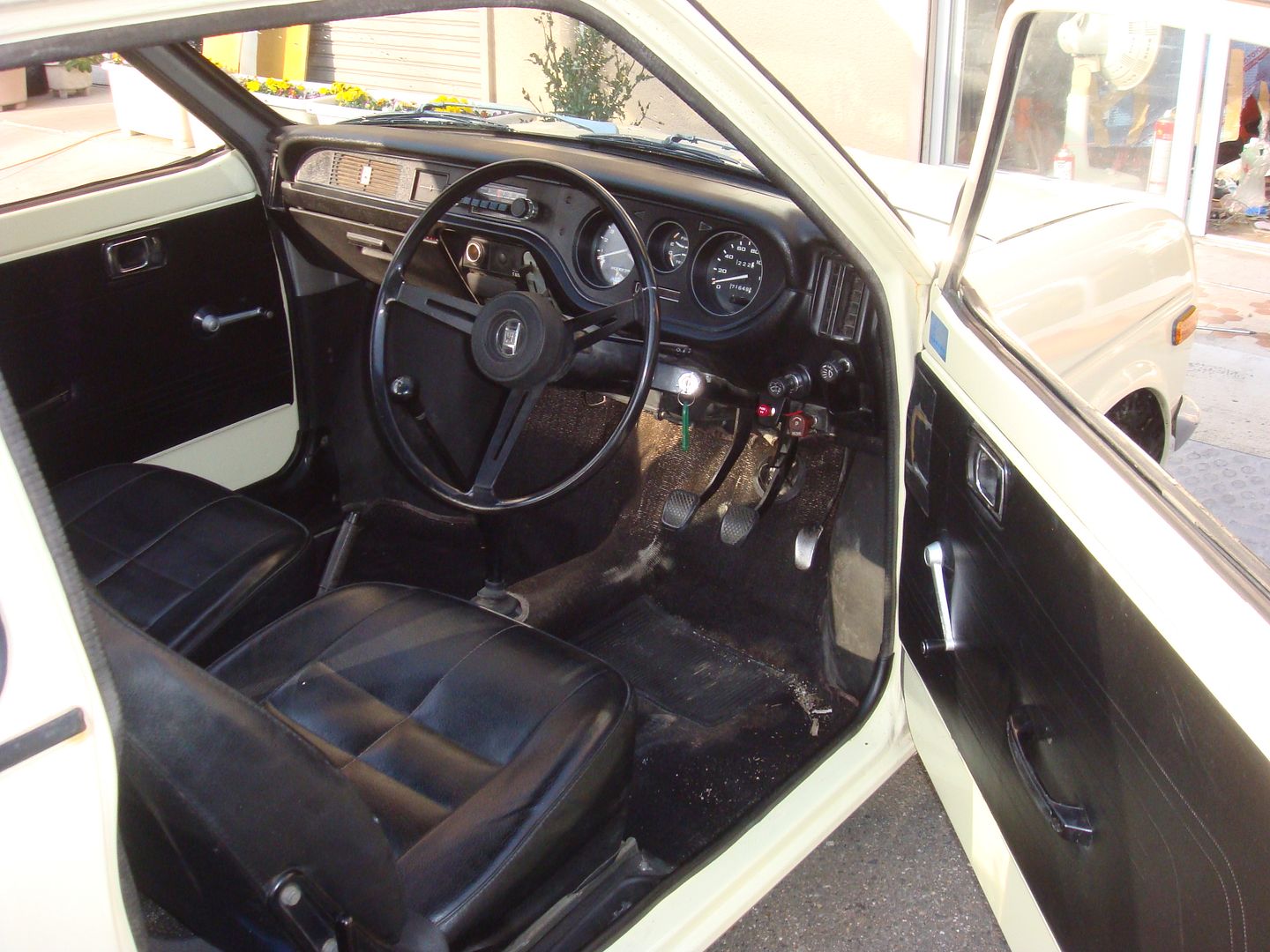 I was worried about the old carpet falling apart though. It looked halfway decent, but everyday use would quickly rip it to shreds. I needed some new floor mats. I checked the local automotive store but they didn't have anything near the right shape. So, I pulled out some generic floor mat that you can cut and cut me out some new floor mats.
I think it really helps the interior look nice!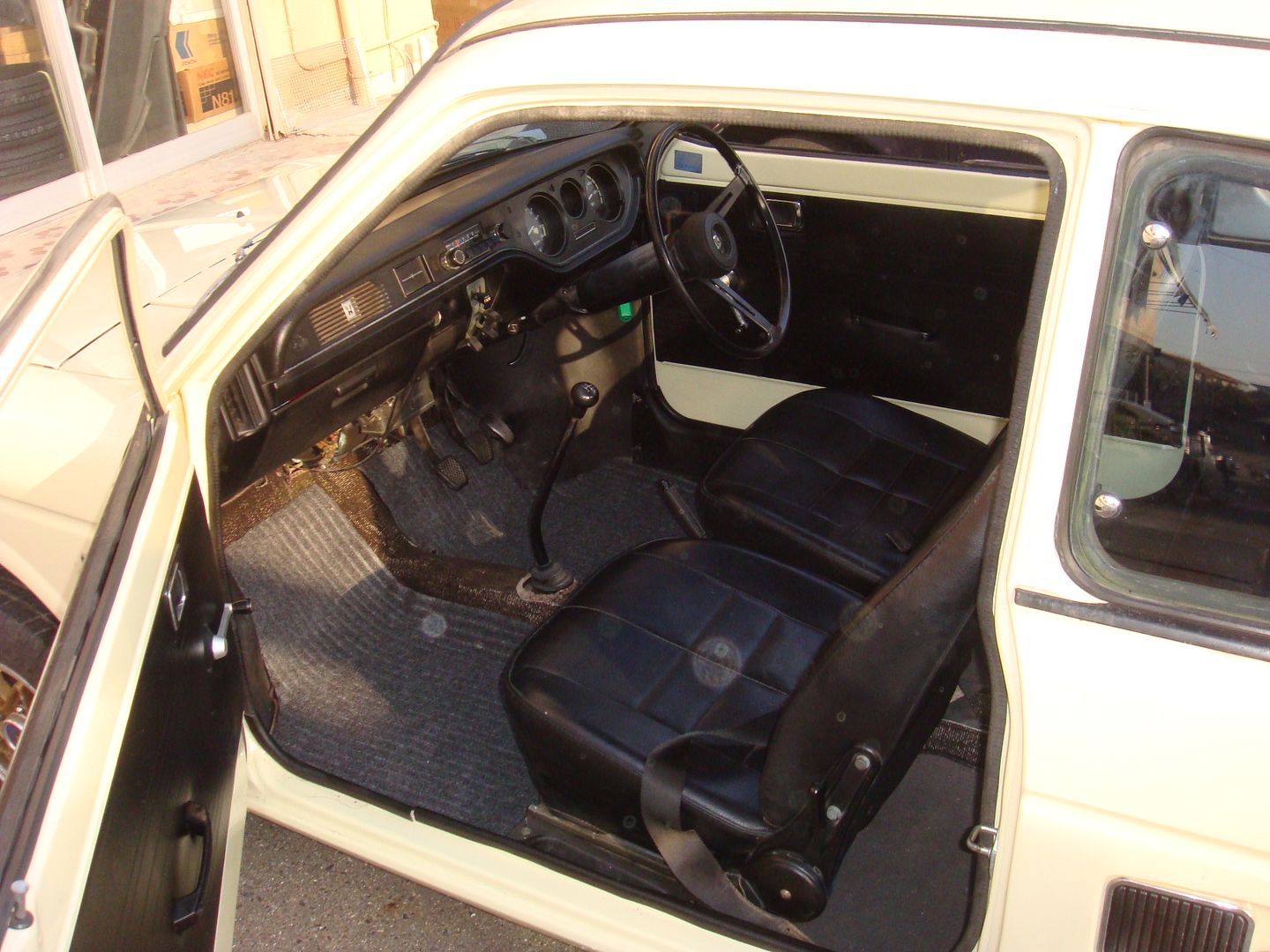 My biggest problem for passing inspection now is the flasher. My right turn signal works fine, but my left turn signal won't blink if the revs are below about 4 grand. I popped the flasher out and looked inside it, but it all looked alright to me.
My problem might be crappy old bulbs too. So, I'm going to pick up some new bulbs and a new battery this week and hope that brings it back to life. Now, when I said my biggest problem for inspection was the flasher, that was a bit of a fib. My actual biggest problem is the lack of side mirrors. So, I pulled out the drill.
I hate drilling holes in perfectly good fenders.
I started small and worked my way up to a nice big hole so I could mount these.
They're not original Life mirrors. To be honest, I haven't a clue what they came off of; I think something British because the studs to hold them on were 5/16 not M8. Regardless, I think they look fantastic and really fit the character of the car.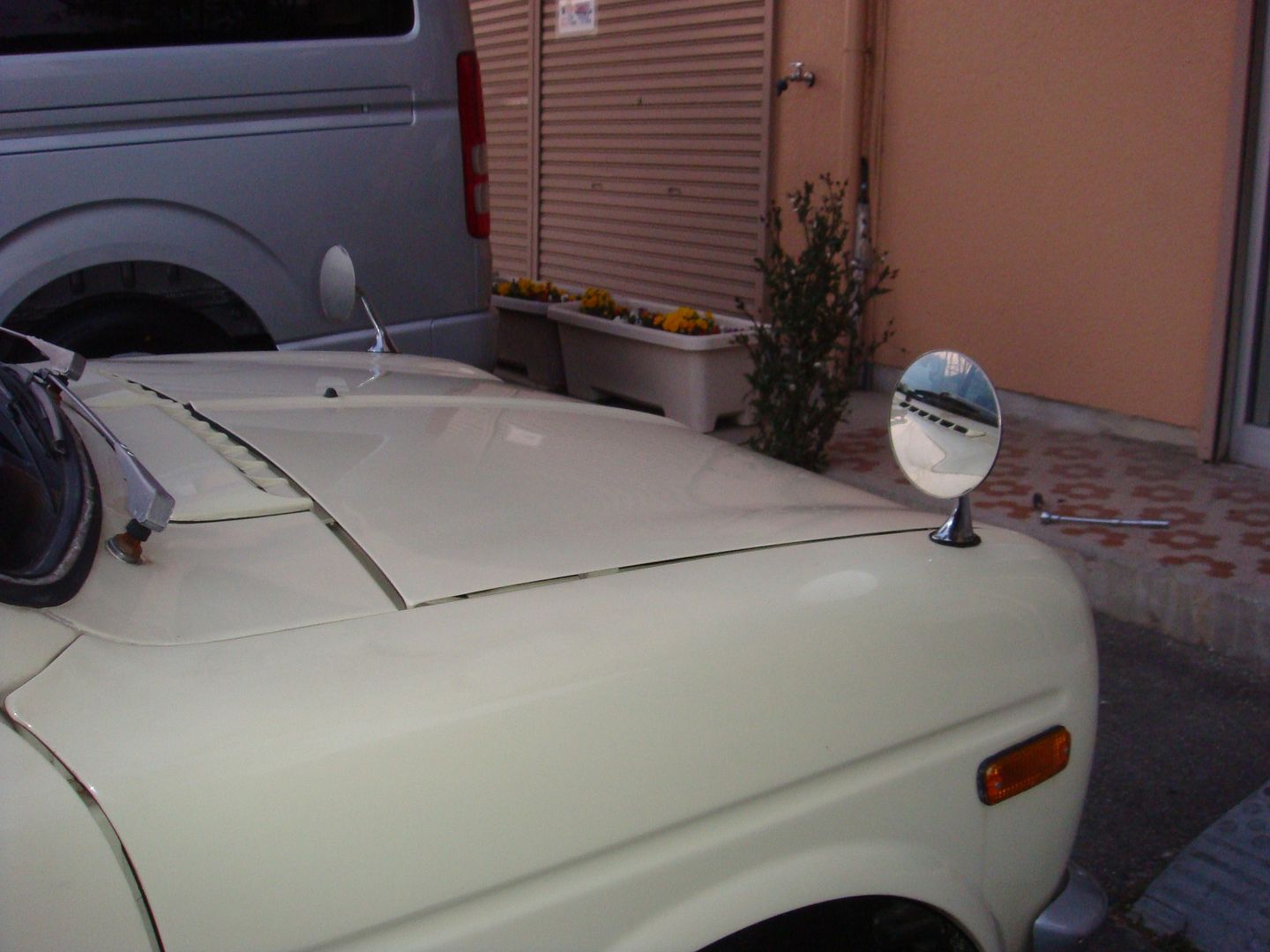 With any luck, I'll have inspection by the end of the week and I can start driving her to and from work daily by next week! I need to knock out just a few more things and it should be completely ready!
Thanks for reading guys!
Cheers,
David