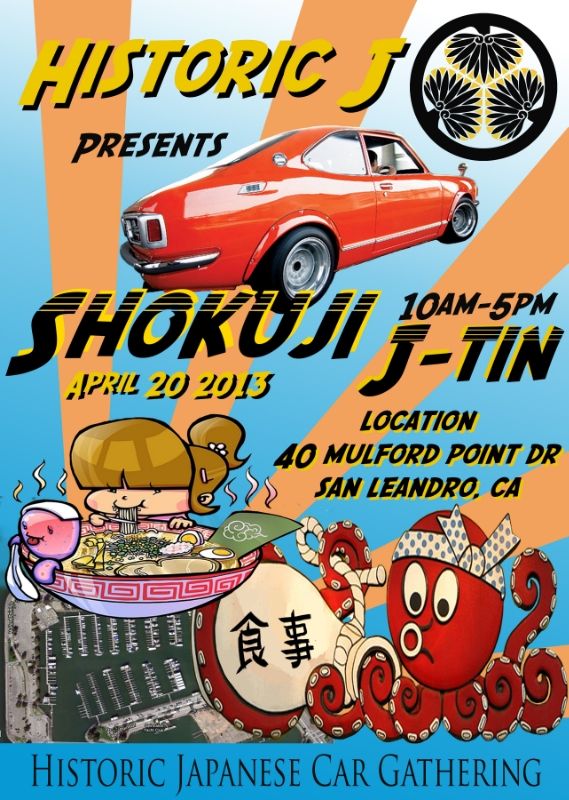 Hello everyone HJCG will be hosting a Car Show for Oldschool Japanese vehicles. This will be our version of meals, wheels and Car Show. We have also contacted some local food vendors to come out so this event should be a good one!
Registration will be $10 per car open to all Classic Japanese Cars. This event will also have a swap meet section and it will cost $15 if you would like a spot. For swap meet information and signup email
hjcg_jamesv@historicj.com
This Show will be held on April 20, 2013 at the San Leandro Marina, 40 Mulford Point Drive, San Leandro, CA 94577. Start time is 10am and will end at 5pm.
Hopefully you guys/gals can attend. If your cars are currently not running, restorations in progress or fully built track cars just bring out whatever you have and come support the classic car community.
To register for the event click on the link below
http://www.historicjapanesecargathering ... s-now-open
https://www.facebook.com/events/2154083 ... ser_joined