Been a Toyota enthusiast for a long time. A buddy of mine sold me his '81 TE72. He gave up on the car after a few things: it started with being sideswiped at a parking lot and culminated with a fuel pump issue before he gave up with this car. He let it sit for a while, developed other interests and finally realized I needed to get this car. So I did.
He added quite a bit of good parts: front coilovers (T3 units with AGX struts), quad headlight conversion, Cusco AE86 camber plates, Hoshino Impul G5's 14x7 0 front, 14x7 -10 rear... Mechanically, he did not do anything.
This is how I got it: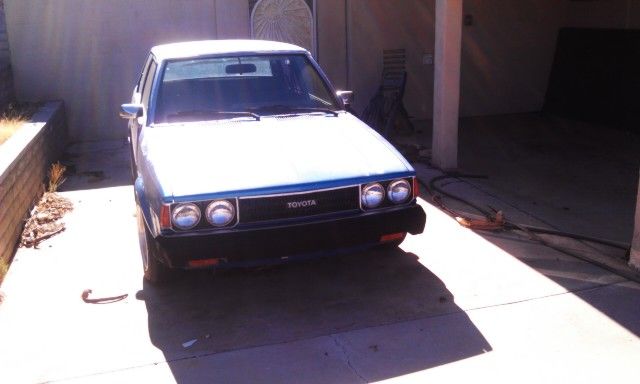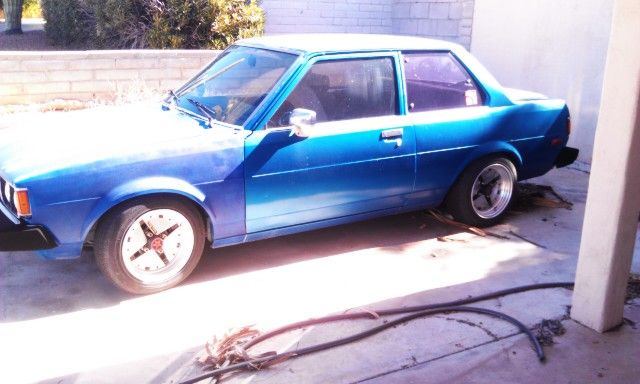 Mechanically? As factory as it can be: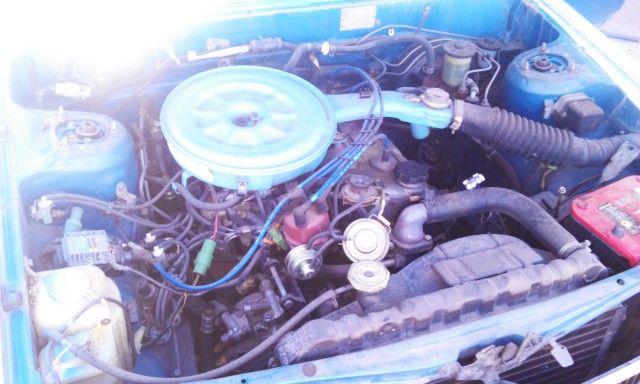 We drove the car to my place in a crappy mood since we spent 4 hours tinkering with the fuel pump, installing it, uninstalling it, adjusting idle, then realizing a bunch of vac hoses were crapped out... over heating due to very high idle... you name it. But it made the 24 miles to my place.
Once at home I took a second look at the engine and of course...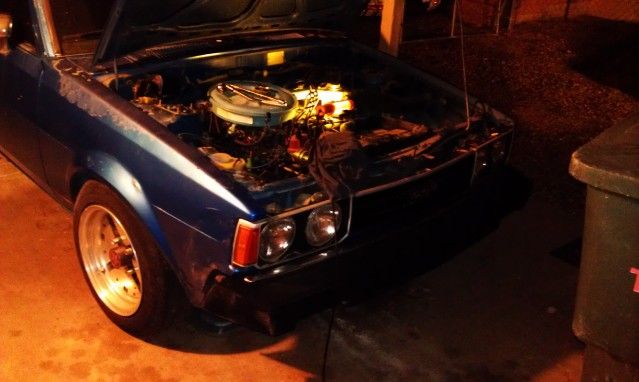 THE WHEELS!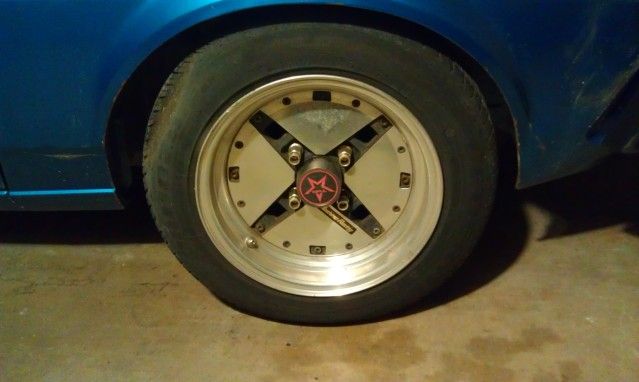 ---------------------
Started by yanking out all the vac and emissions stuff an decided to rebuild the crappy OEM carburetor.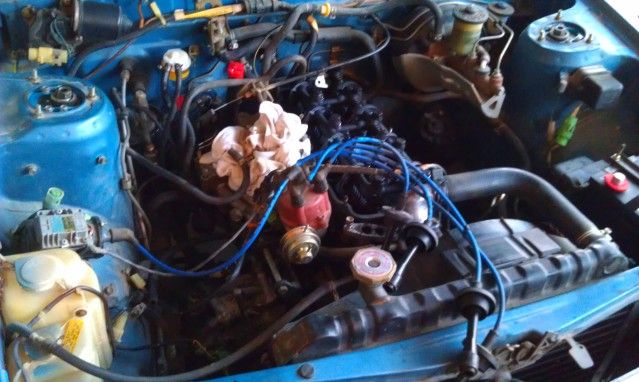 OEM carb after rebuild: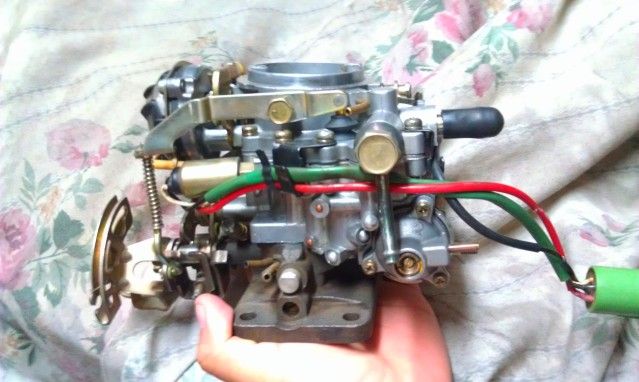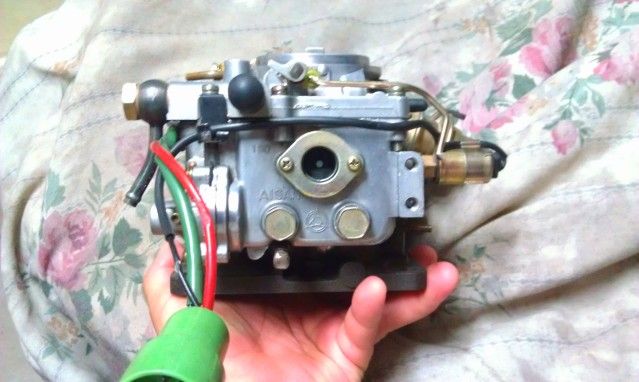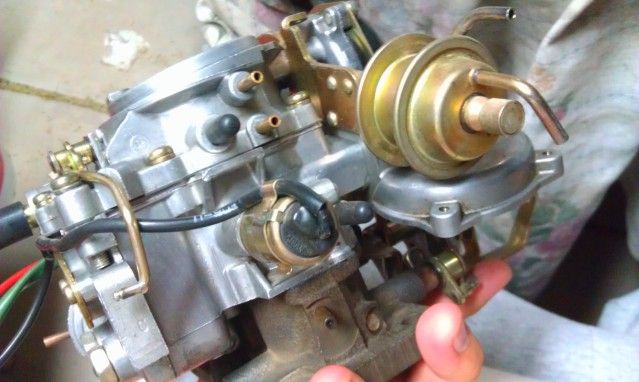 After rebuilding the OEM, idiot me remembered that I have a Weber Outlaw 38 in need of rebuild sitting on a 4AC. Took it of and started the rebuild: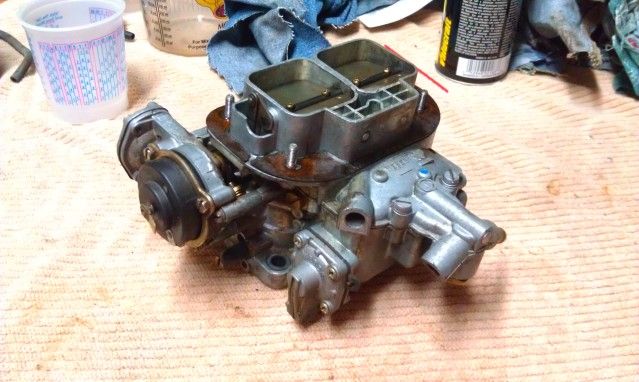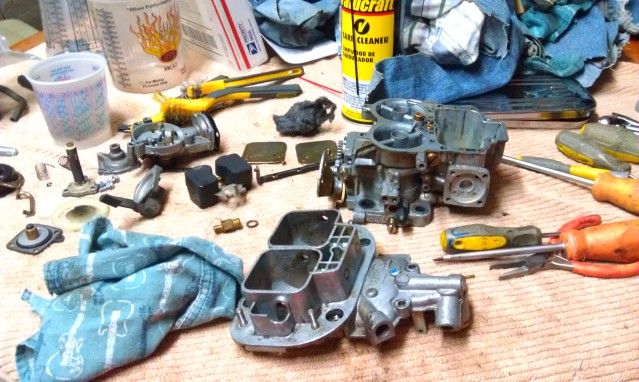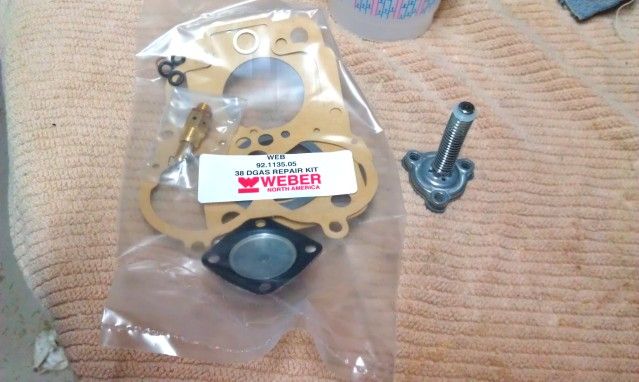 All done: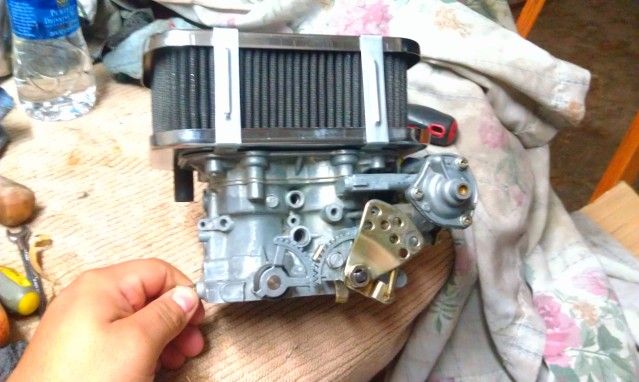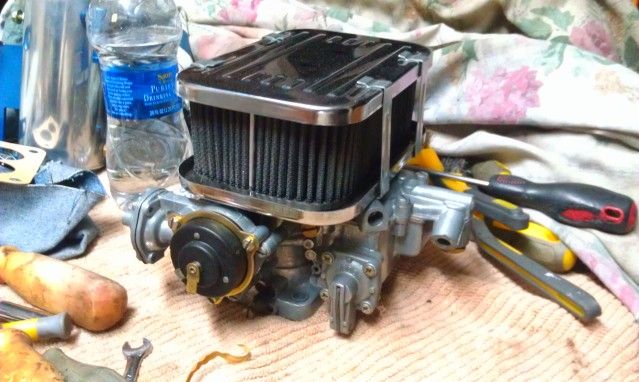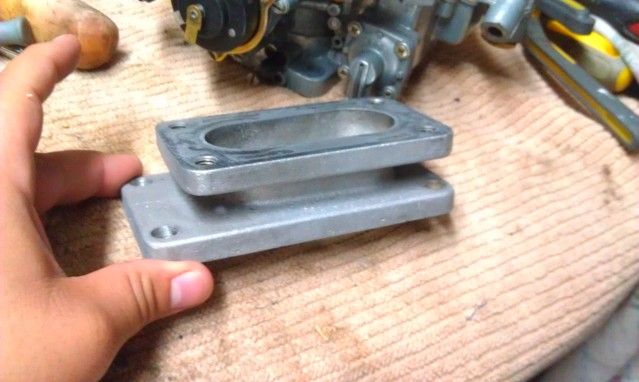 -------------
I discovered a crack on the exhaust manifold and it was cheaper to get a cheap header than to source one from a junk yard, so I did: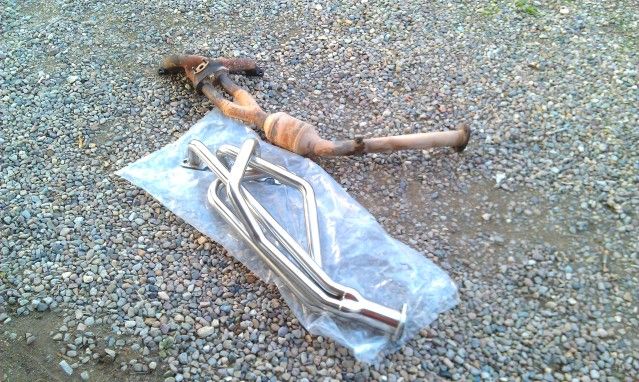 So much nicer but what a pain to fit. After fighting with the bolt holes I finally got it all aligned... now I need to order EGR plugs for the exhaust ports (what a stupid idea, BTW, to have EGR ports built within the head... that pissed me off)
Yes, it's the first 3T-C I have worked on.
Another thing that kind of pissed me off was the dumb air pump underneath the intake manifold as well as the mess of coolant lines ALL over the engine bay. Started dealing with that as well... Still contemplating if I want a heater or not.
Well, the Hoshino's are going on my other senorita, my red 86' AE86 Panda semi-resto project, so I started installing a set of Konig Rewinds 14x7 -9 with some 195/60 all around.... makes the TE72 look mean:
... which BTW it's the side I need to repair body-wise, other than that the car is rust free and has no other dings.
And here it is the 86 with the hoshinos: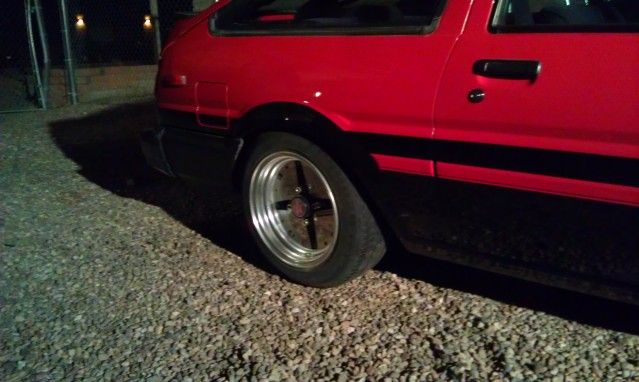 ------------