Thanks for the comment 8803! Thanks for finding the link to the rat rod N600, I knew he had a thread on JNC somewhere. I've actually read your thread before, I love the header. I actually particularly like the cooling shroud and electric fan you made as well. Someday in the far future, I might swap over to an N600 air cooled engine and transmission to make the car a little more usable in the States and I will definitely be borrowing some of your design ideas!
What a wild weekend I just had. This car and I went toe to toe for something like a combined 24 hours and I can safely say it whipped my ass. I tore into it full of enthusiasm and when I closed the garage up last night at 10 pm, I was battered and beat, haha.
Here she is in the garage all ready for round one!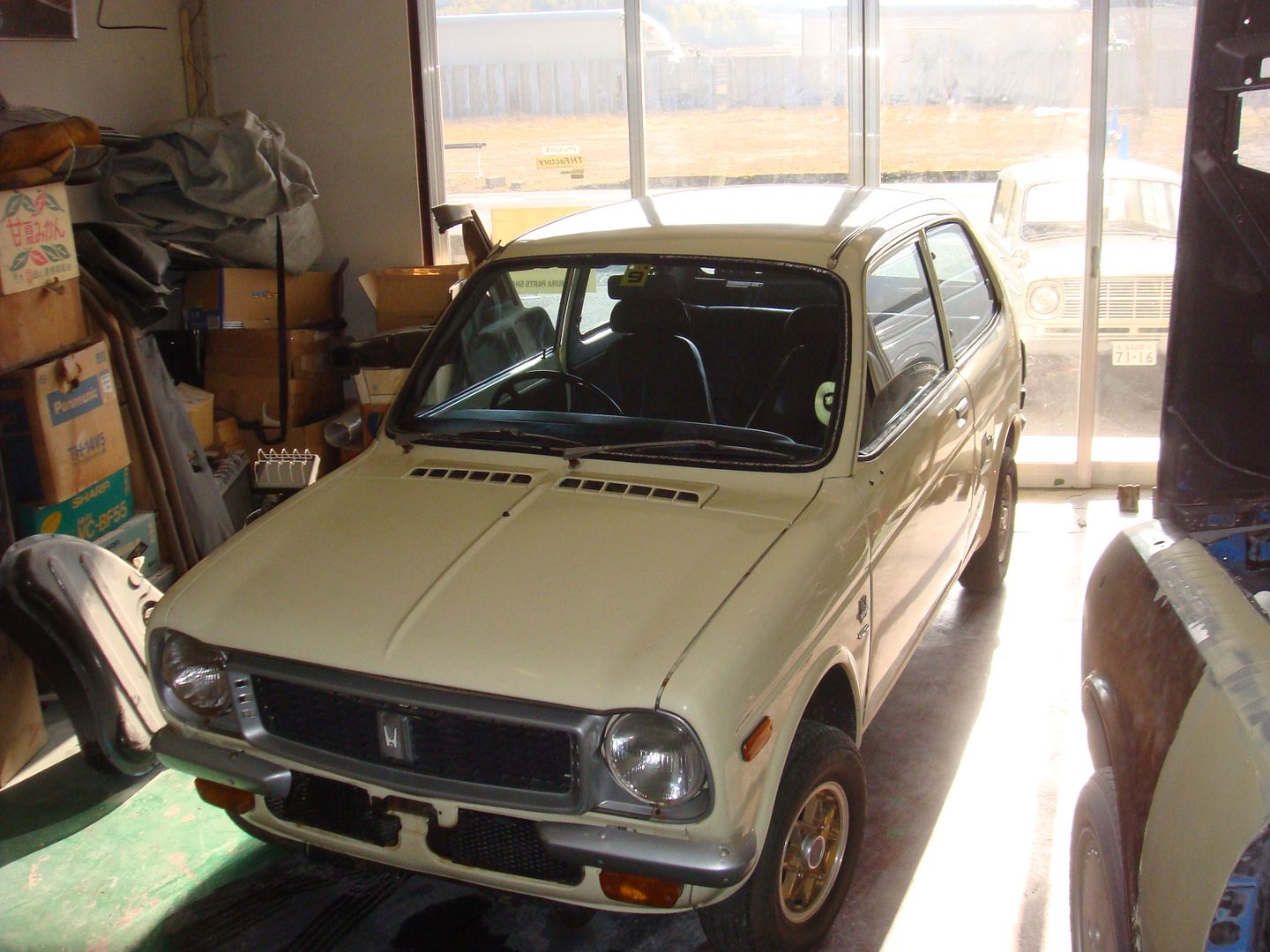 Getting ready to tear into her. You can already see a slew of problems in this picture alone. Some wiring is haphazardly strung about, there's no battery tie down, the air cleaner is missing a stud, and it's overall just tired looking.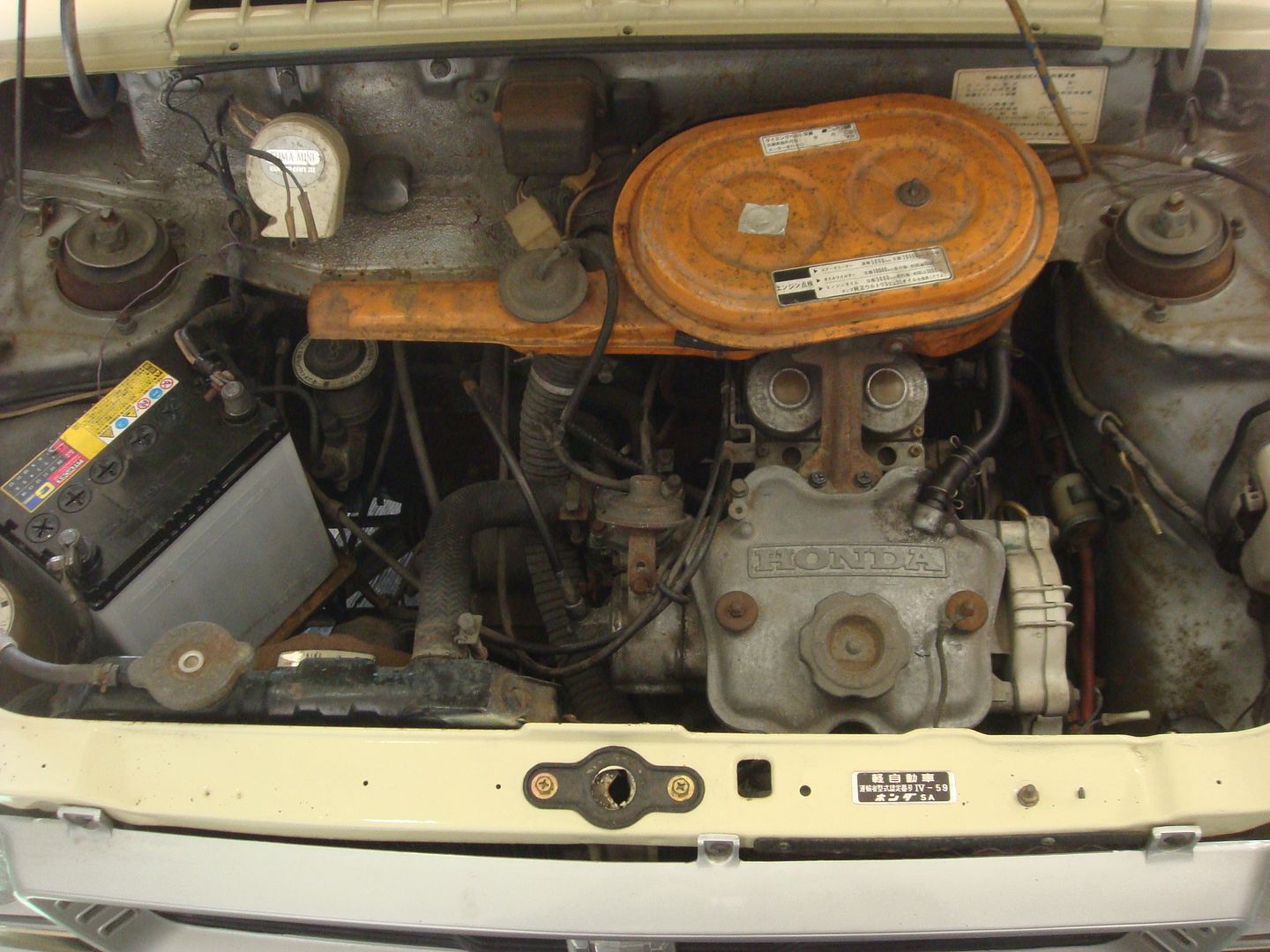 Here's another one of the problems I needed to tackle. The stock fuel pump presumably went bad at some point in time, so this one was added. Unfortunately, the inlet and outlet didn't line up properly, so they made new mounts out of some random steel and screws. Then they half wired it up with the ground wire just being wrapped around a nearby negative wire.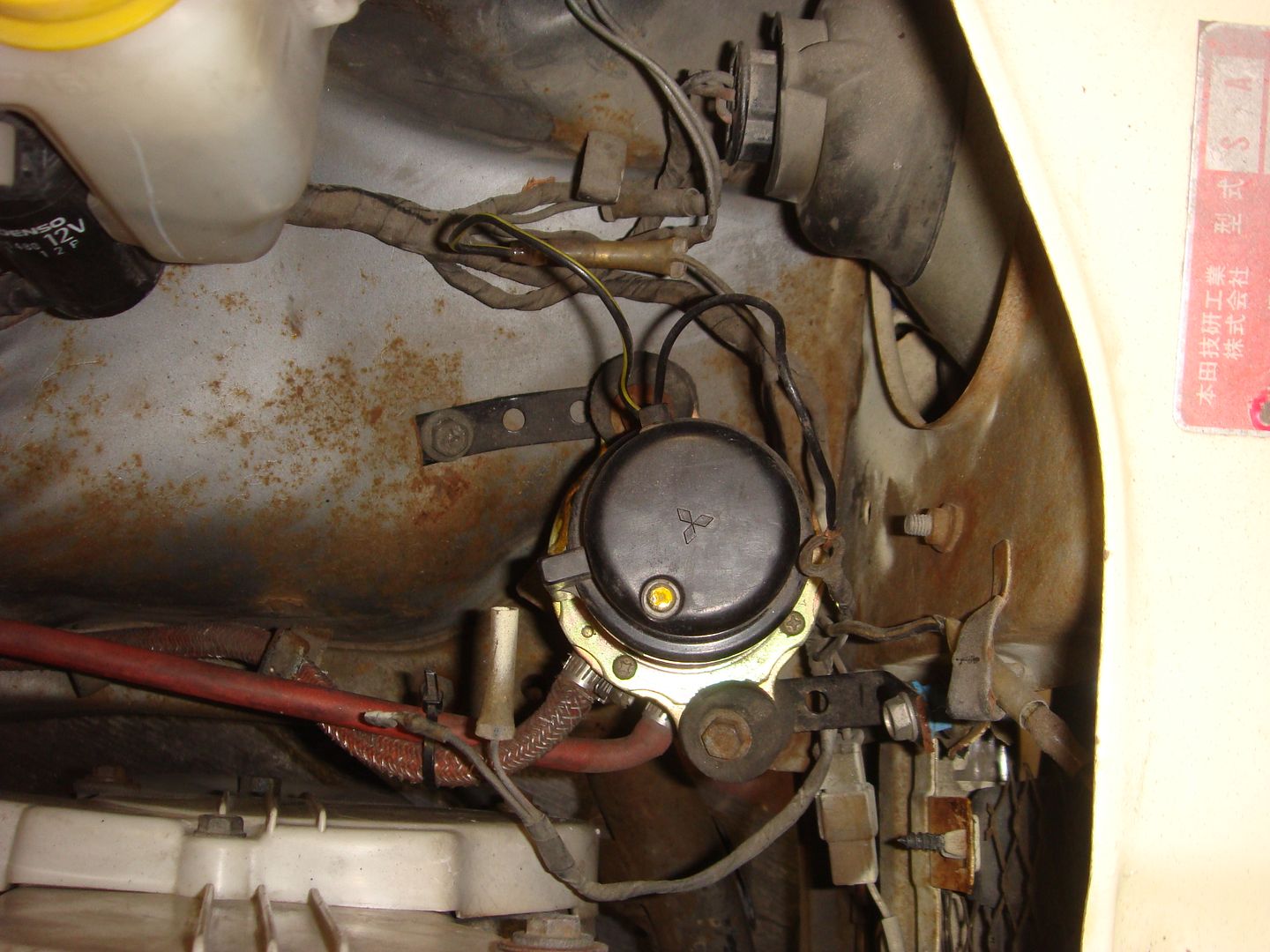 Here's the inside of the air cleaner.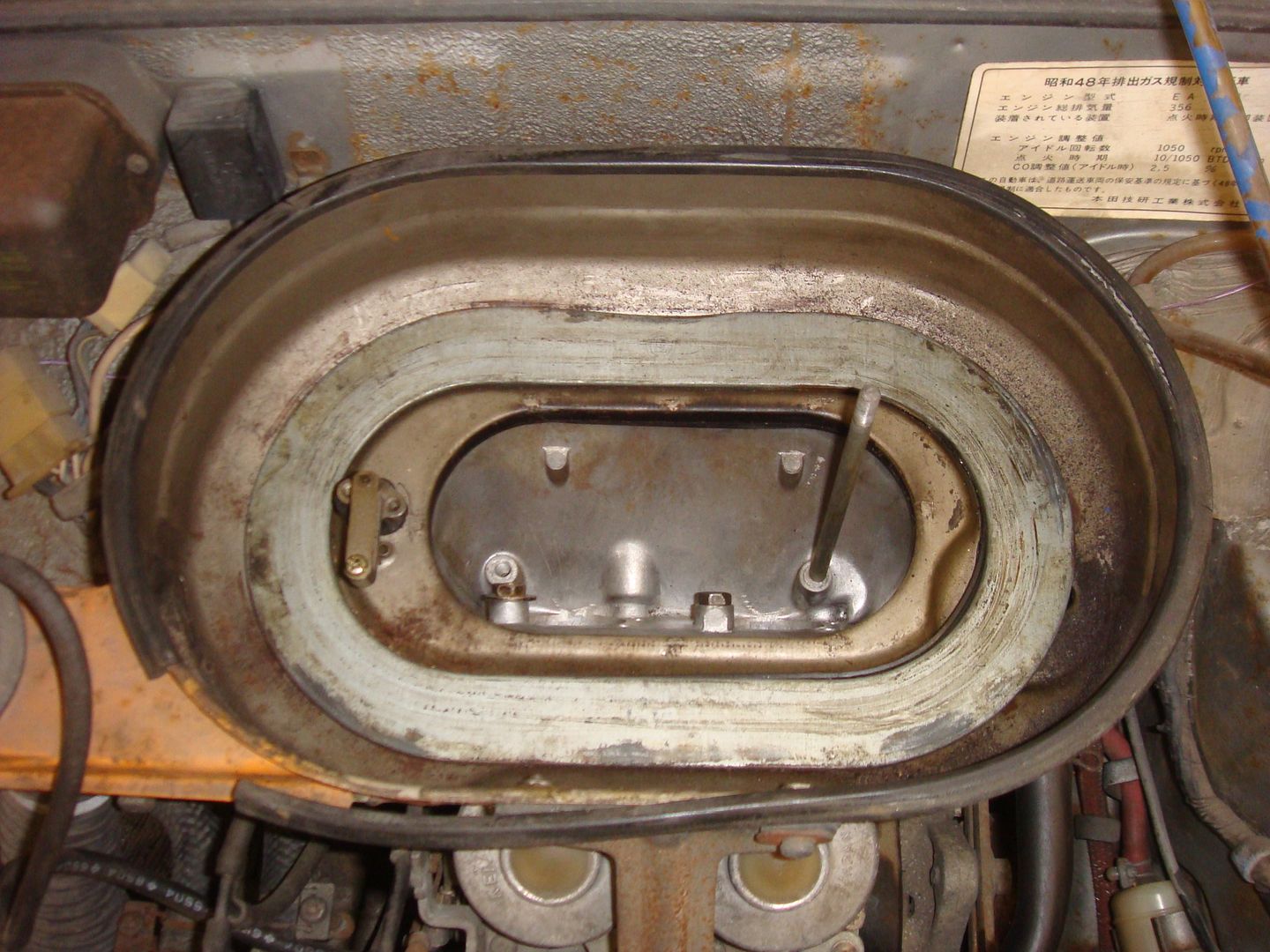 And the air cleaner I pulled out of it. This thing crumbled in my hands.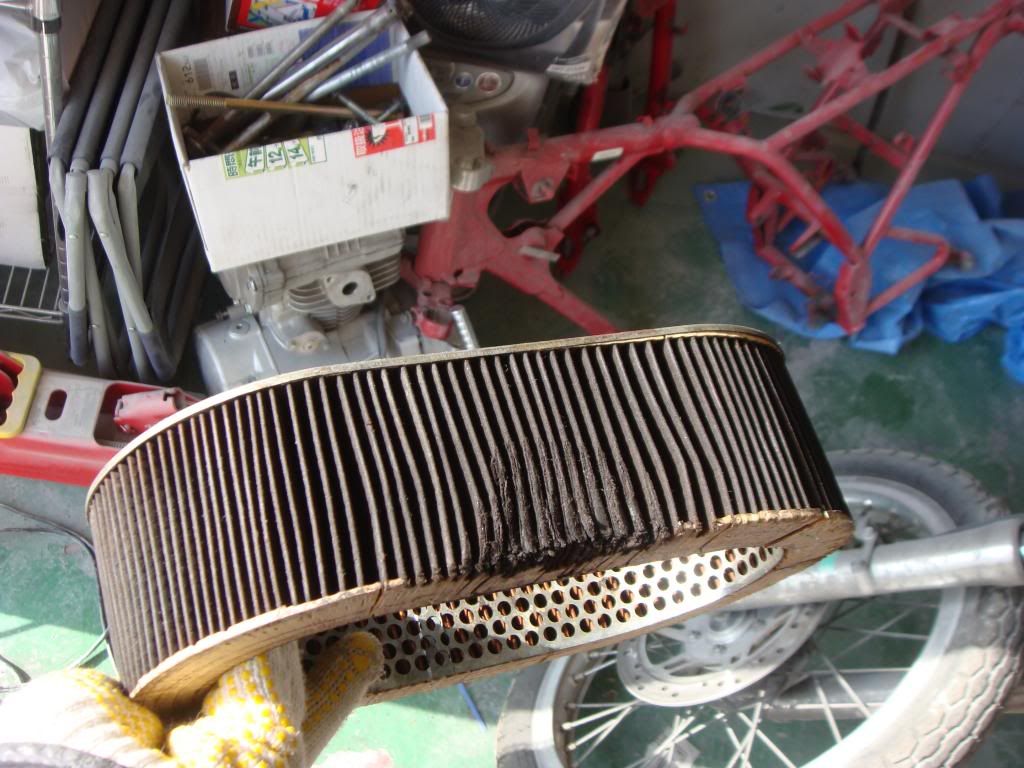 The car was also incredibly hard to start and when it did run, the idle was all over the board and generally ran like crap. Some of that is probably due to the fact that the gasoline smells like it's old enough to be in High School and some of that is probably due to the carbs, which can be seen here weeping fuel.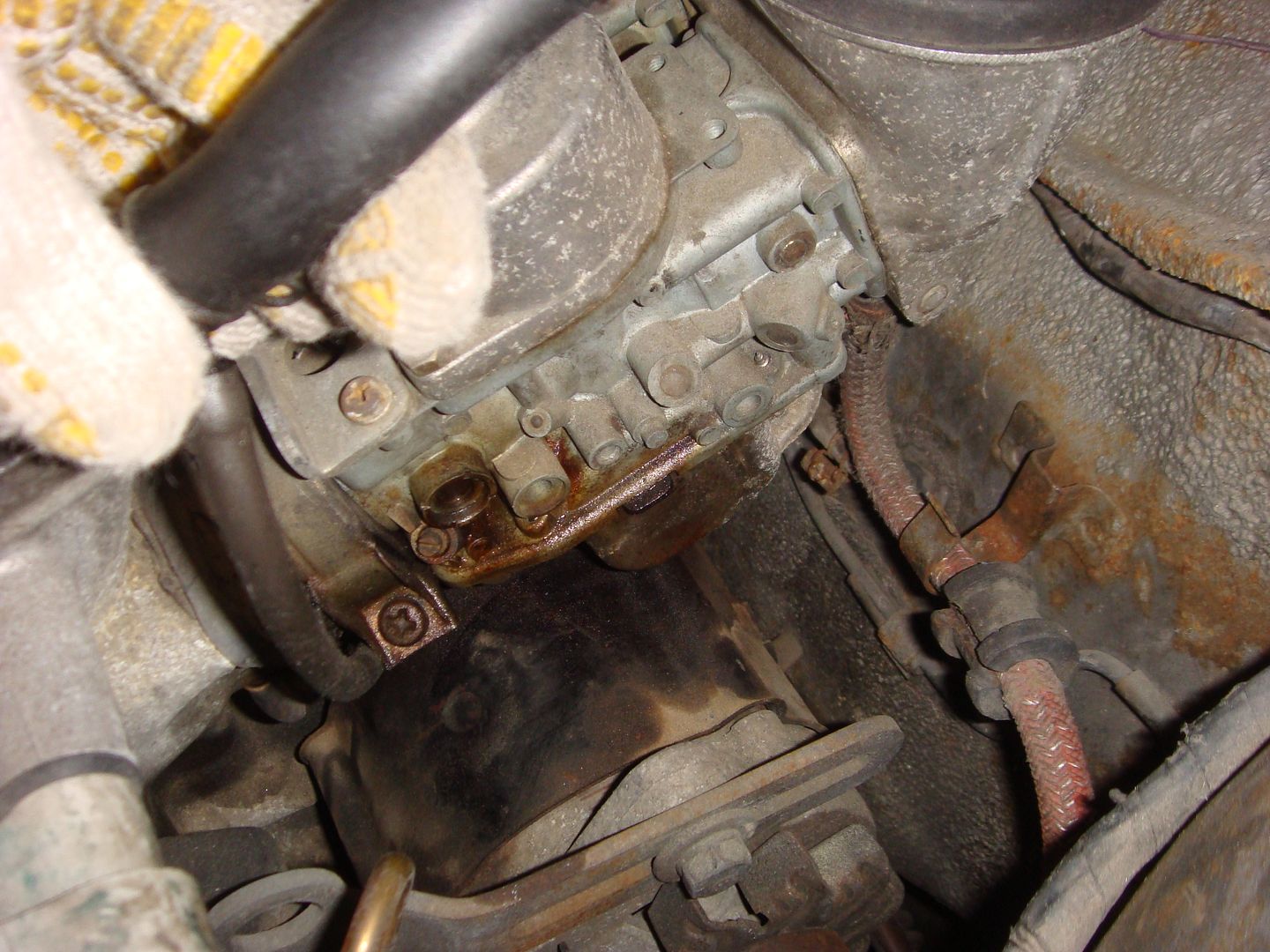 My biggest problem was the brakes. The pedal went straight the floor and the guy I bought it from said it needed a cup kit. So, I figured if it needed a cup kit, it'd probably need new shoes and a master cylinder kit as well. So, I pulled the master cylinder on out.
Super blurry picture, but you can see the master cylinder here looking super gross.
And here is where the car got fed up with me poking and prodding it and started to snap back. In order to get the drums off to get to the shoes and wheel cylinders, you have to take the cotter pin out and castle nut off. The cotter pin was no big deal, but the castle nut was 32mm. 10 bucks later, I had a 32mm socket, but I didn't have an impact gun. Both the front castle nuts were on so tight that they were near impossible to get off. I ended up having to put the wheels on, pop the e-brake up, chock the wheel, tie the wheel to a solid suspension member so it wouldn't rotate (never thought I'd put that roll of rope I bought forever ago to use), grab my big torque wrench and then put an old fork from a motorcycle on the end to make a breaker bar that was about four and a half feet long.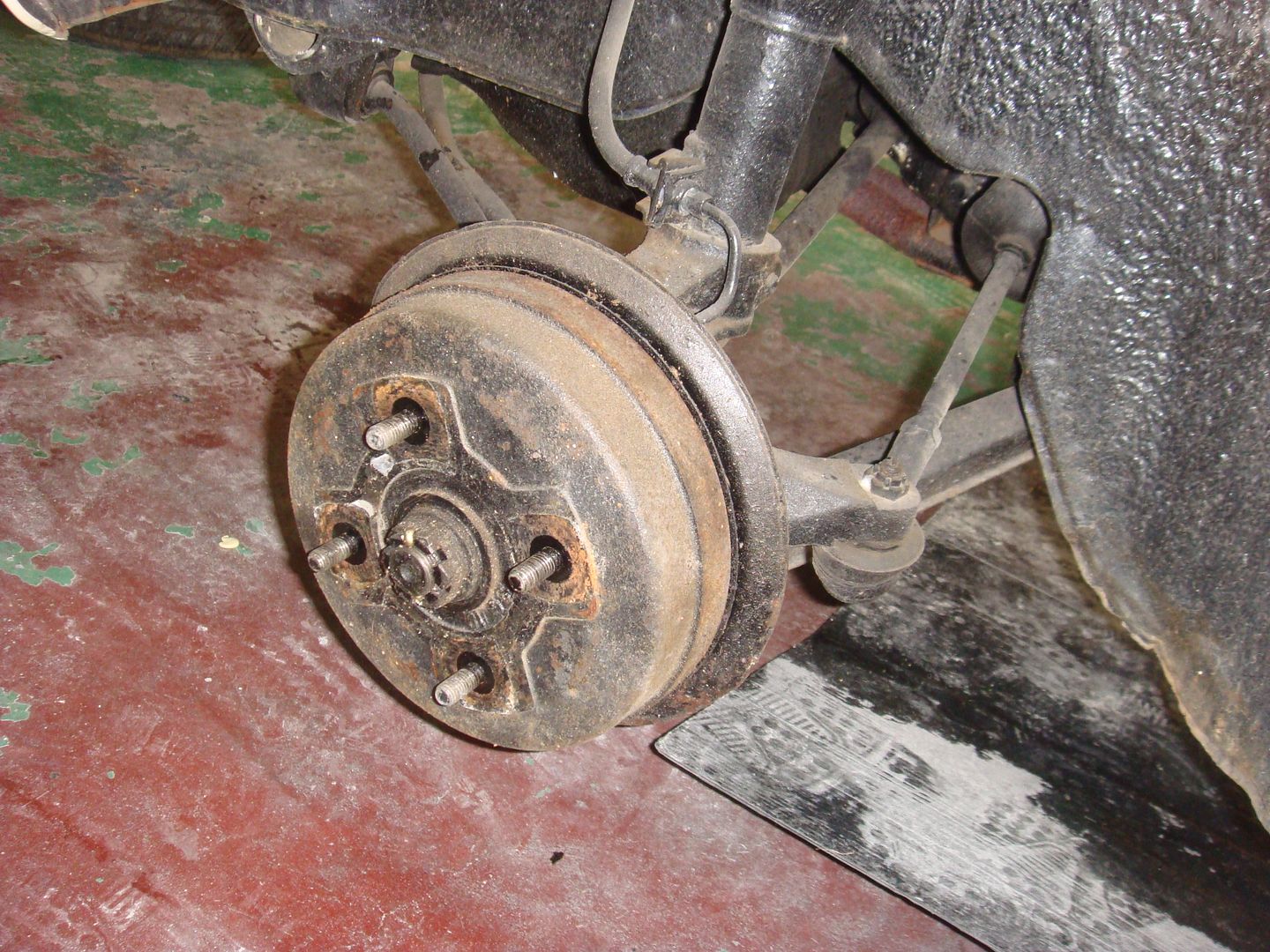 I finally got those little nuts off after hours of getting wailed on. During that time though I was swapping back and forth between those two castle nuts and the pulley on the crank. I managed to get the pulley bolt loose using brute strength (cue He-Man theme) but there was absolutely no way to get the pulley off. There just wasn't any room to get a puller in there. I tried dousing it in penetrating oil, heating it, hitting it with a hammer... nothing worked.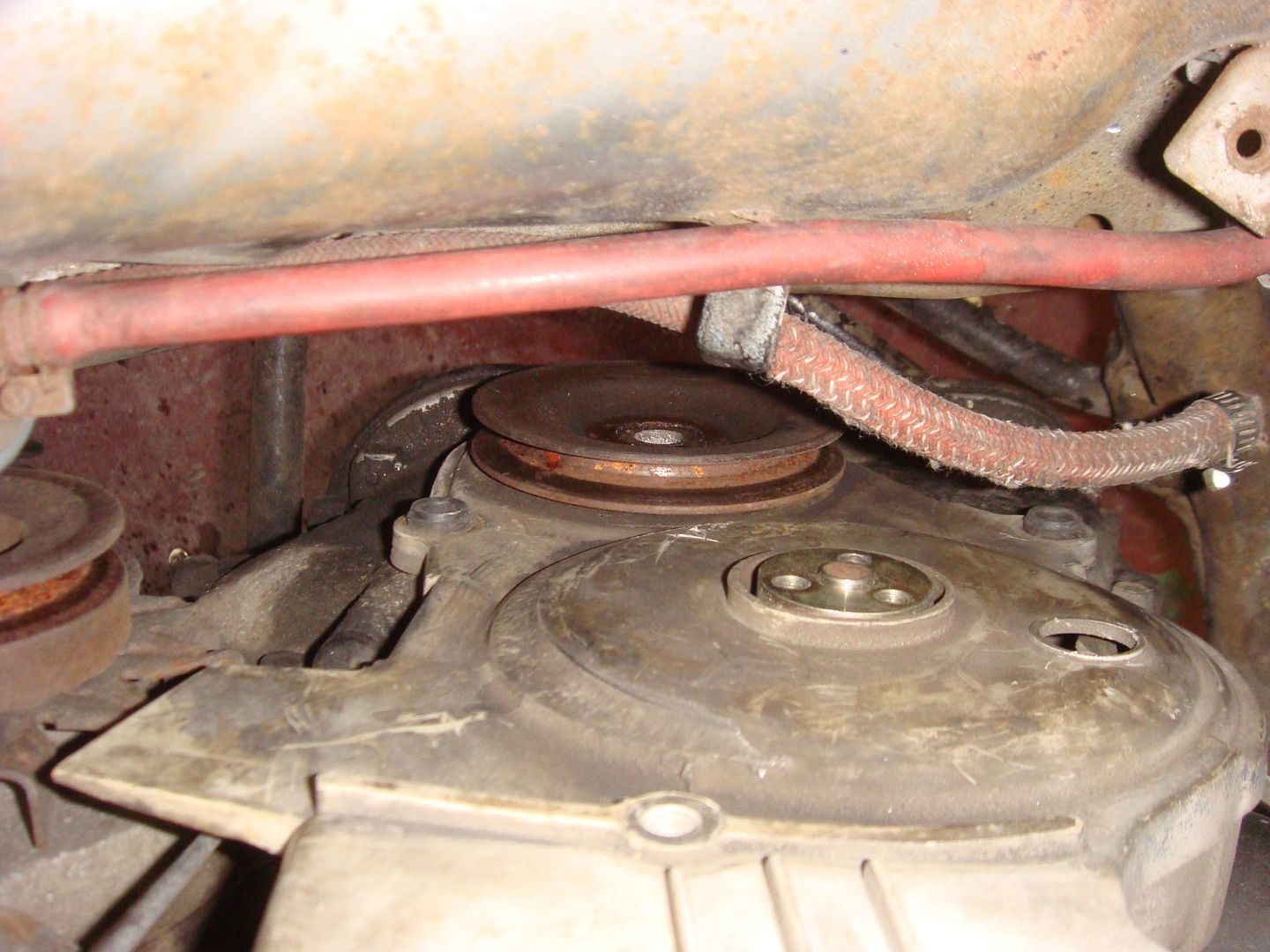 So instead, I went back to the brakes. The rear drums, mercifully, came off with very little effort.
I pulled off the front passenger side drum and it clearly was in need of replacement. The linings had completely separated from the shoes and it looked a right mess in there.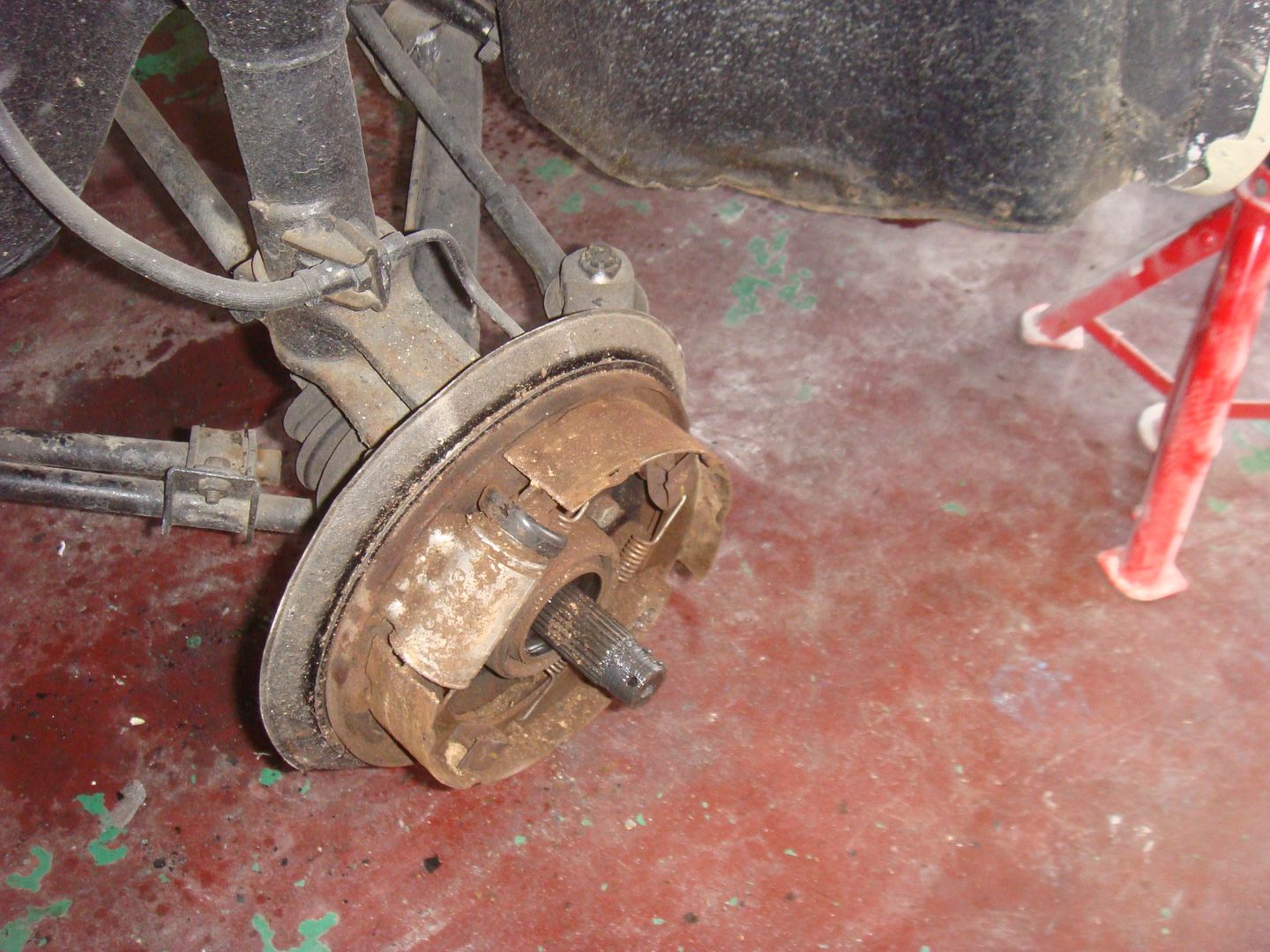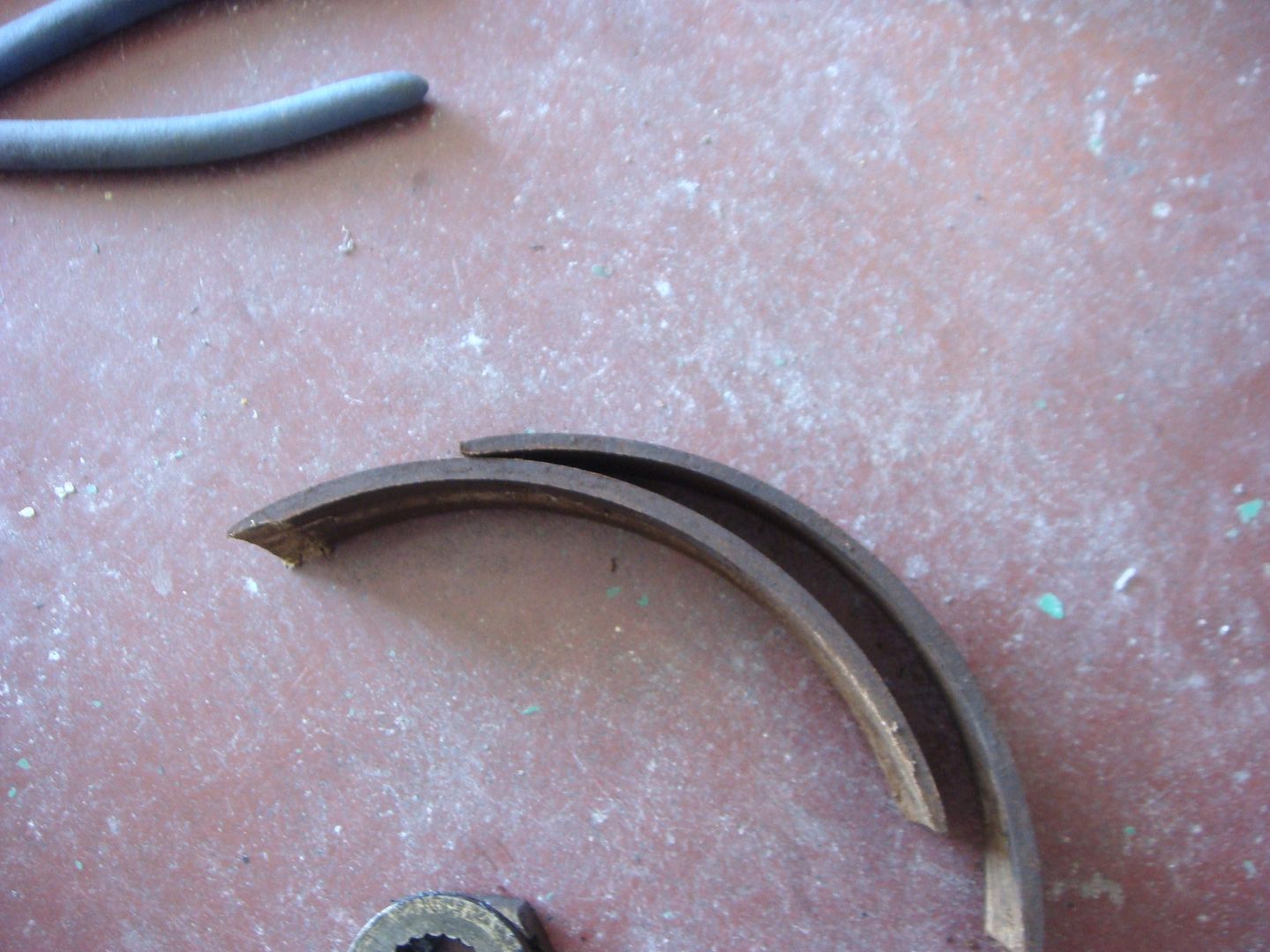 So, I got to work putting in new cup kits and shoes.
Naturally, I only took two pictures during this because frustration levels were making it hard to remember to take pictures. So, multiply the top picture by four and you've got a pretty good idea. I also went to work on the master cylinder, which definitely needed it.
So, with the brakes in and sorted, I figured I needed to keep pulling parts. I had taken the carbs off long ago and ripped the fuel pump out in between working on the castle nuts and the pulley. So, the next logical thing on the list was to pop a new thermostat in. Well, one turn on one of the bolts that hold the thermostat housing on and it just snapped right off. So, I took a stab at the other bolt and it snapped in one turn as well. Hooray.
After that, I got pretty fed up with my lack of progress after a day and a half battling with this thing. So, I knew I needed to get a puller onto the pulley and the only way to do that was to make the engine not be where it was. So, that's what I did.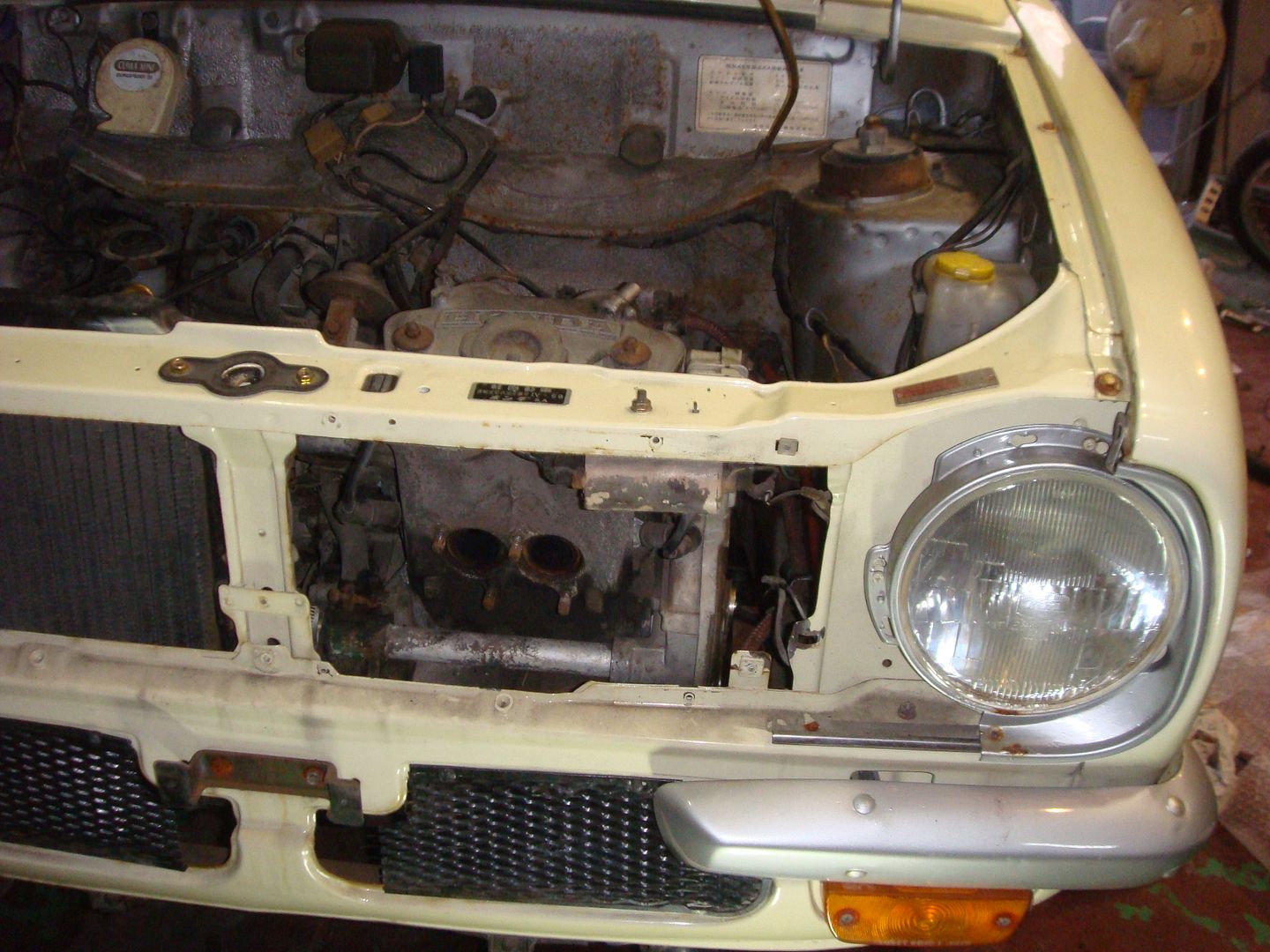 It was easier to drop the engine a foot than it was to remove the pulley.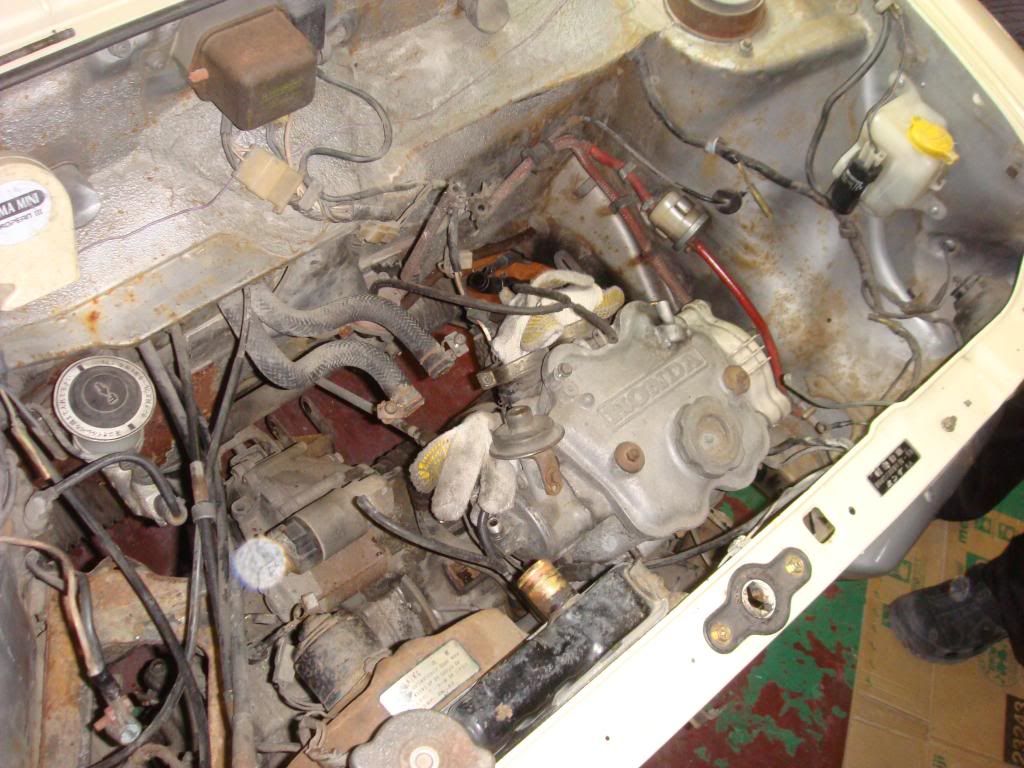 Of course, once I had the engine that low, getting a puller on the pulley was simple as could be. The pulley came right off!
After doing all the work I needed to do while it was down, I put it back together and jacked it back up into position. If I had known it was going to be that easy to drop the motor, I'd have done it hours ago! The exhaust had a few pin holes in it that I normally wouldn't care about, but they were visible, which would make it fail inspection. So I found some old Holts Gun Gum and pasted that stuff on. This stuff is really old and will probably fall off after a month, but as long as it fools the guy at the inspection place, I'll be happy.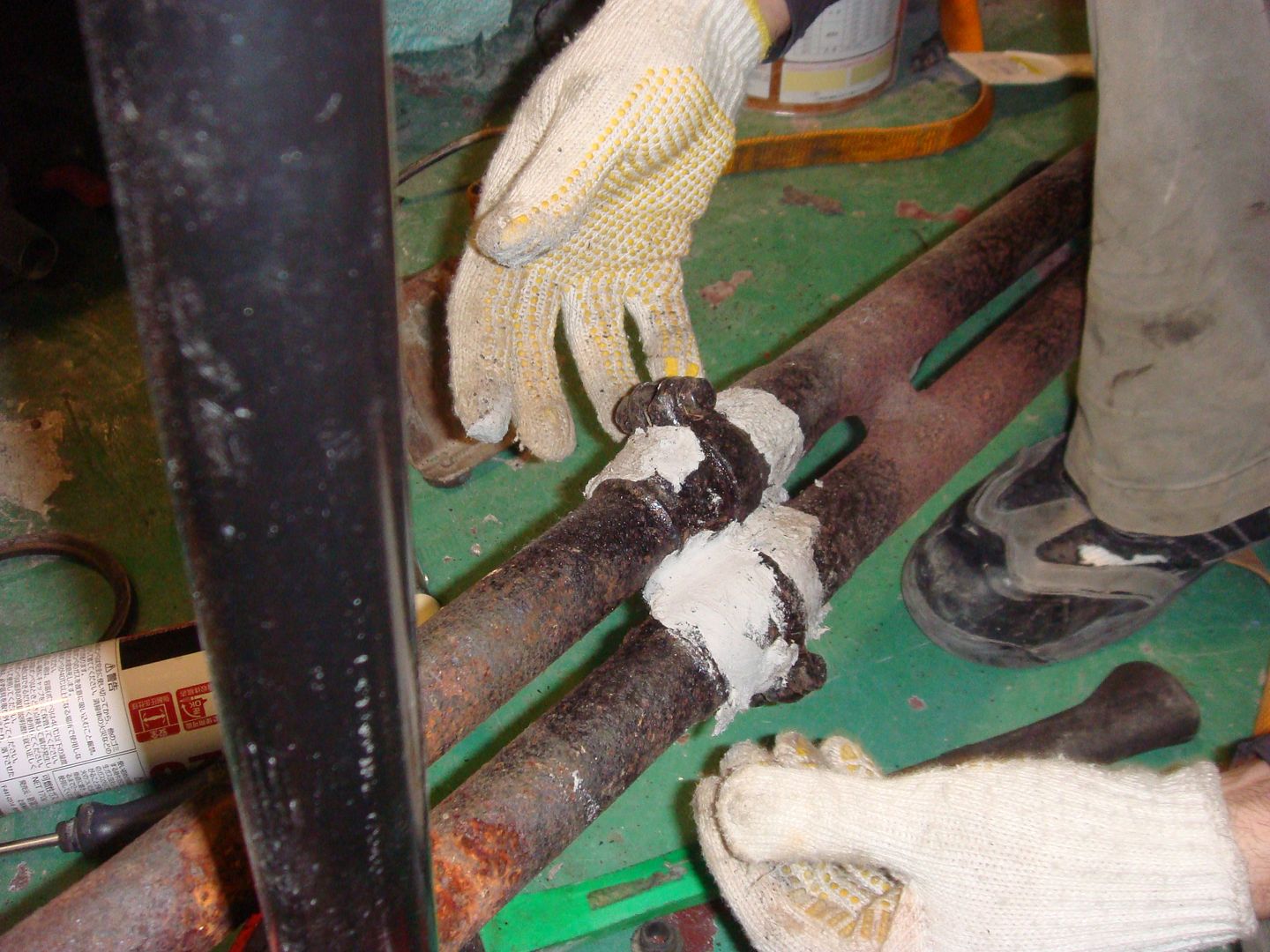 With the new timing belt, the cover and crank pulley on, I could put on my new alternator belt and pop in the appropriate fuel pump.
I'm lacking a whole lot of pictures and I didn't change quite a few parts because they were already in great shape. Most notably, the wheel bearings and water pump were both smooth and spun really well. The oil seals on the crank and cam I had planned on replacing as well, but after a good look, they both looked to be in good shape and neither leaked oil. Figured I'd be best to leave well enough alone. Plus, I know that I can drop the engine and re-install it in just an afternoon if I ever have to change them in the future.
I still have to fix the broken thermostat housing, rebuild the carbs and clean up the wiring a bit, but for the most part, I actually made some progress.
More to come as I get back out there and continue to take my beating!
Cheers,
David