so i was really really dreading cutting in to the frame to fit a dumb turbo but i really couldnt work a solution. so this weekend i figured 'what the hell'. and started chopping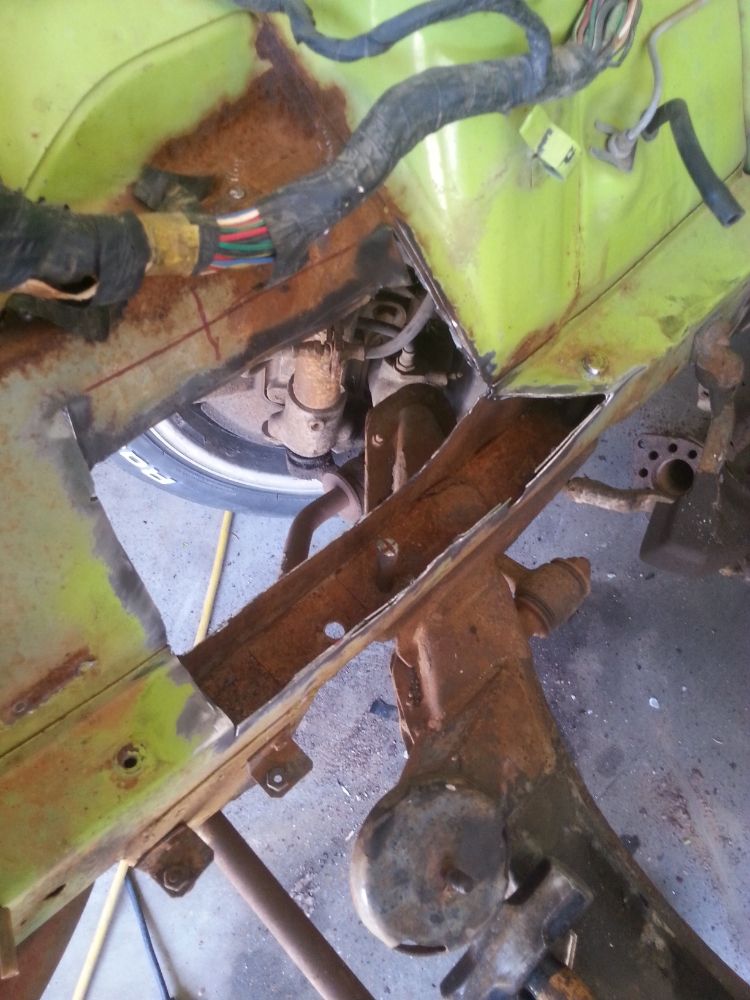 after i peeled off the top layer, i saw 40 years of dirt and dust nearly brim full in there. completely dry and frame rails are just surface rust which i treated. but it was kind of cool to take out a brick of dirt.
in an attempt to reintroduce rigidity to the frame, i added a couple bulkheads and welded them in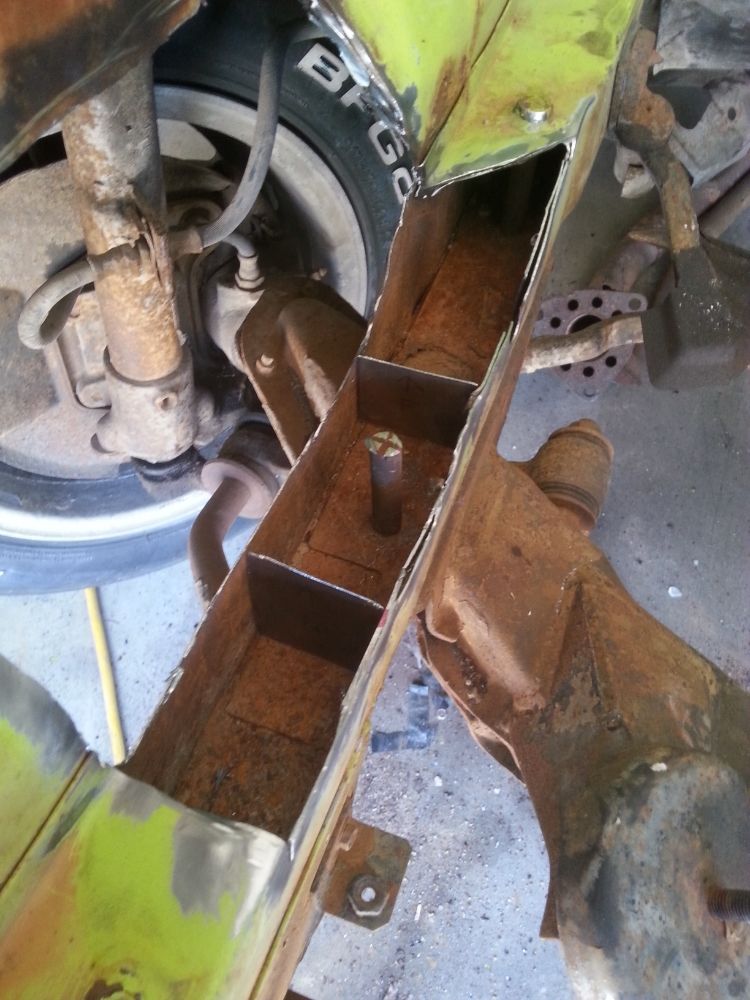 then i made a top plate
and welded it in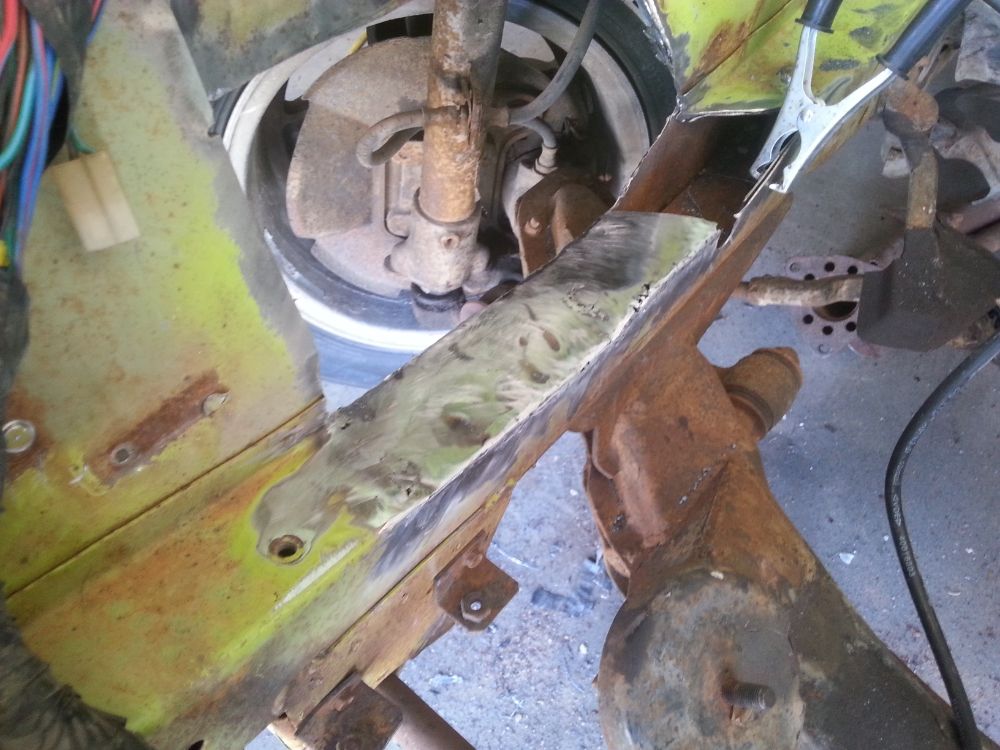 and finally i made the rear piece and welded it in, shot it with rust preventative primer and then a coat of semi gloss black to further help seal it and hide my bad bad welds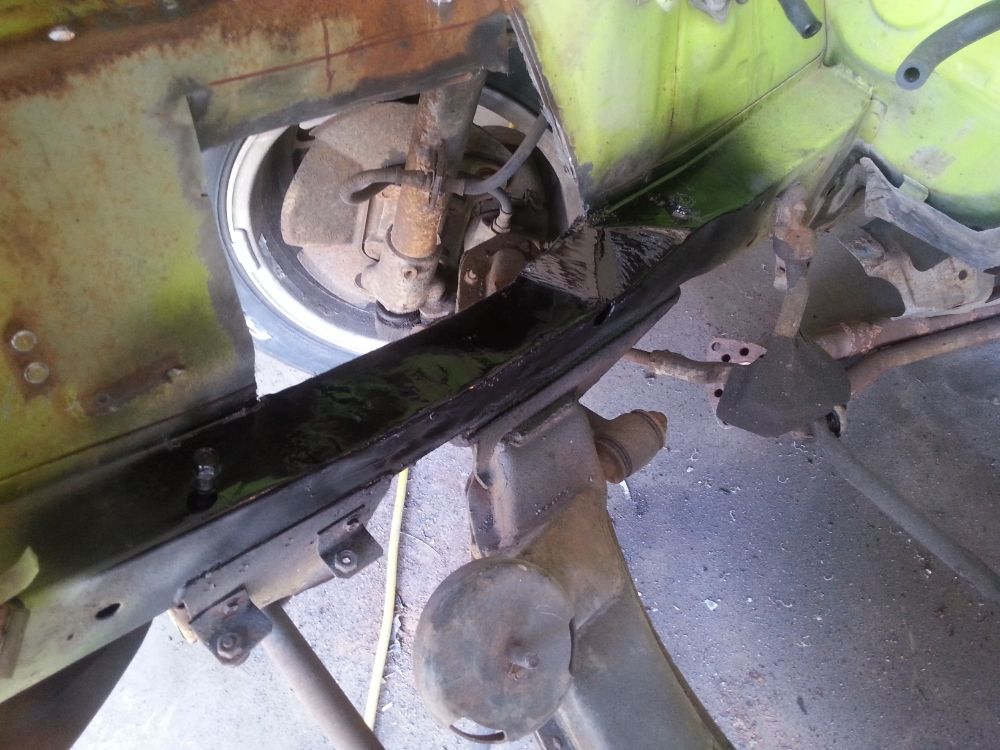 im not a welder. in fact, this is my first time welding anything more than a random spot weld every few years. im satisfied with the results as ive seen far worse, but ive seen better too. still have to tackle the wheel well and not quite made a decision as to how but thats for next weekend.
with the engine in place, i could finally start making a trans bracket, except now the engine had a 15* tilt. so again.. contemplation on cutting into my baby.. i had to do it now..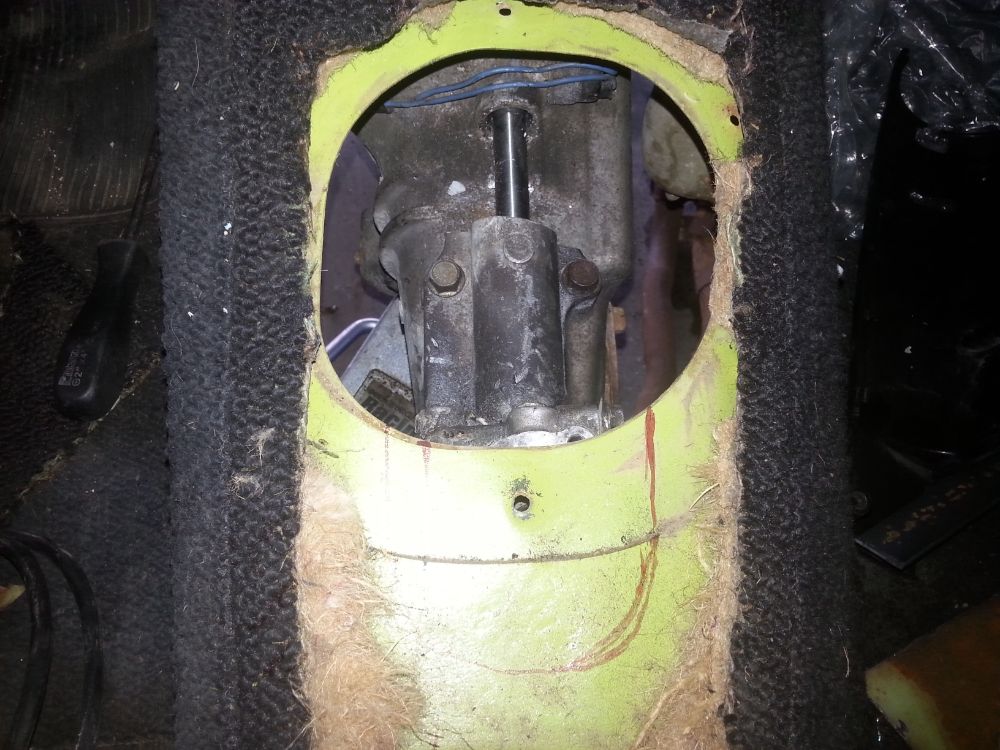 and then i reused the factory boot cover. probably going to replace the metal up front although i know most people dont do that.
and finally, this is how it lines up with the console. im not sure if i want to bend and cut the shifter to fit the console, or mount the console back an inch
_________________
8-11-2013
gathering salt lake peoples for j tin meet.
8-11-2013
viewtopic.php?f=17&t=22188