So two things. kind of big.
1. The master cylinder I bought is for a B1600 and the bolts aren't long enough.
2. I have smoke from the exhaust.
First up, I removed the old slave, old hose and old master.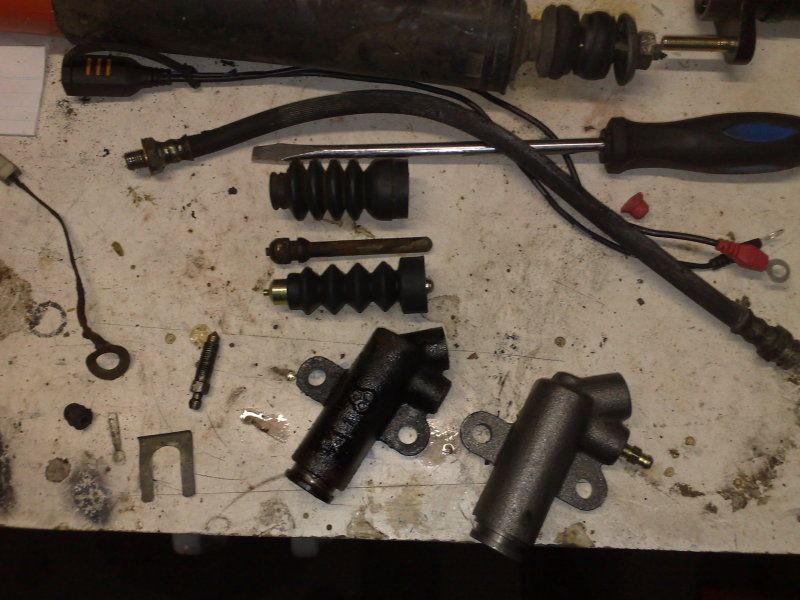 Had to pay the rediculous wallet raping price of 40 dollars for a flexible rubber hose. So much for supporting a local guy. I'll just buy more from overseas if they're going to price gouge.
Anyway, Removing the master cylinder showed how badly it had leaked and peeled the paint off the firewall.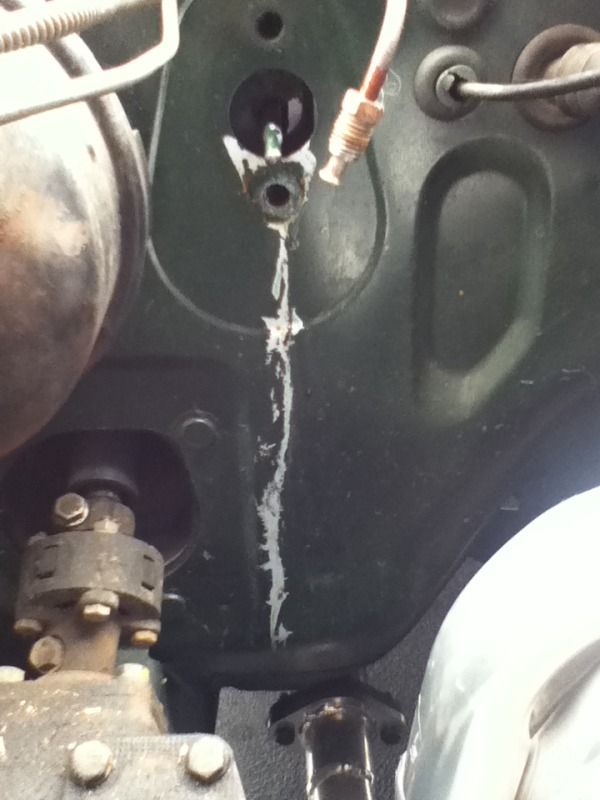 I gave the slave and master a coat with POR15 so they don't get surface rust, fitted up the new hose and the slave, gave the firewall a coat of POR15 after tidying it up with some prepsol.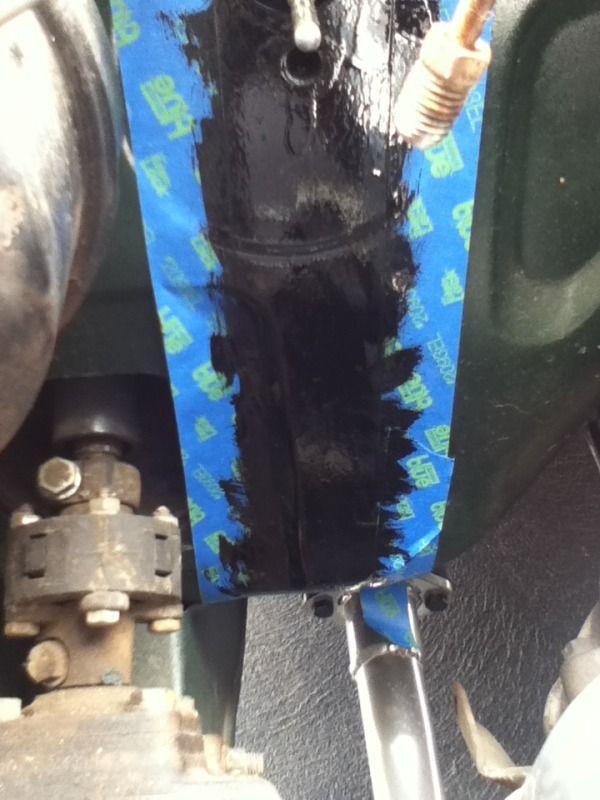 Went to bolt in the master, problem, the bolts are about 2cm short.
I've taken both cylinders to work and I'll get the short bolts pressed out and new ones pressed in.
My other main issue is that the motor is blowing smoke. When you initially crack the throttle, a whitish smoke comes out, but clears away when the motor spins up. Obviously I haven't driven it yet either to see if it does it under load. There's no more coolant smell either, but there are a few tiny weeps from the exhaust side of the block (coolant), but I'll nip up the head bolts on that side and see if that fixes it.
I think I may just drop the oil after a bit of driving on a permit, throw in the thickest oil and "stop smoke" crap in a bottle and some head gasket goo (though put a tap in so that it doesn't go through the heater matrix) and see if that stops the smoke. I can't really work out if it's coolant or oil.
_________________
occasional blog:
http://ewokracing.tumblr.com
Brought to you by me as I search Alta Vista for Geocities webpages using Netscape Navigator while listening to Jam & Spoon.