Worked on rehabbing the exhaust system. RB header thru 2 RB presilencers, merges into a dual other RB muffler. It was poorly mounted when I got the car back in 2006. I decided it was time to fix the scraping and rattling driving down the road. Here is the RB muffler mocked into it's new position. I plan on reworking the valance opening for better aesthetics.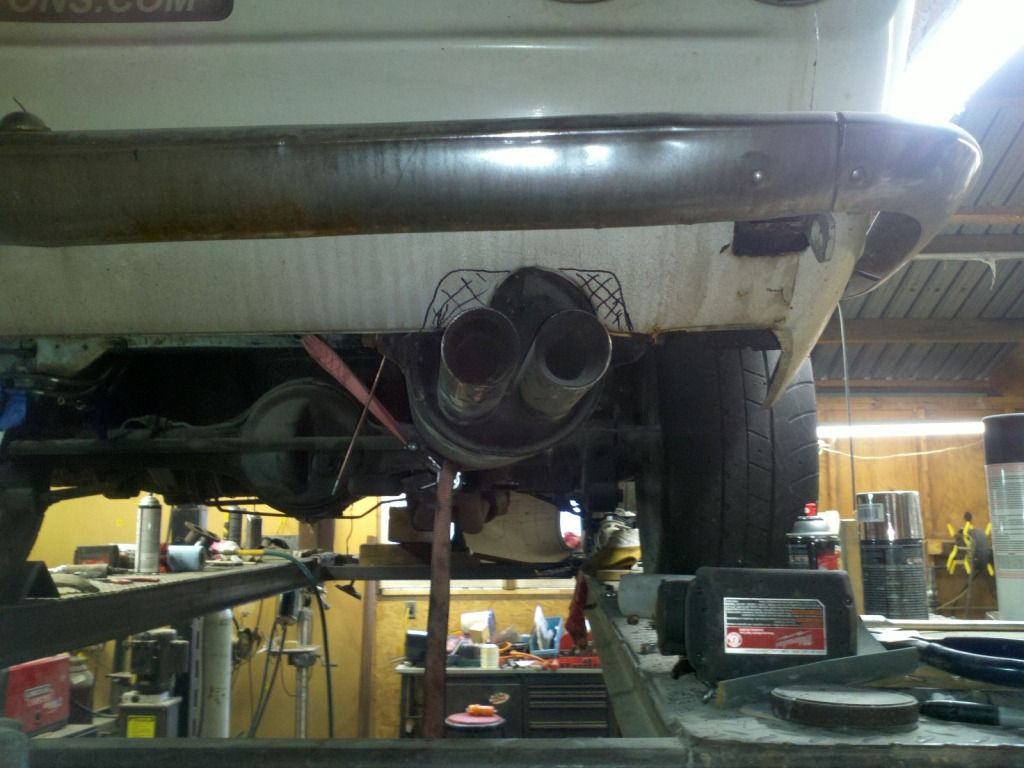 New mounts will have to be fabricated.
The pipes from the presilencers were poorly laid out. I was able to do the first bend in the harbor freight Bender, but the second bend wouldn't fit in the Bender, so I will have to do a pie cut to rotate the flange back to a vertical . Here is a pic before the pie cuts.
Eventually mandrel bends will be used to make new pipes