started working on her again.. working on stitch welding. although im not doing a full hardcore stitch. I am adding tacs because the car is put together with suprisingly few welds. ive added about 280 so far and i expect do to about 400 more. i hate toyota sound deadening. remember kids stitch slowly and make sure the car is level to make sure you do no warping.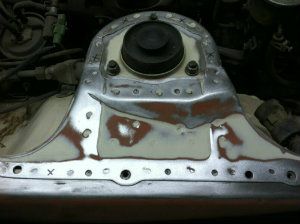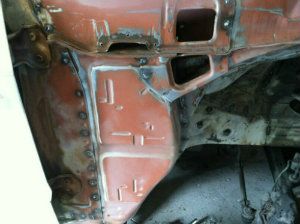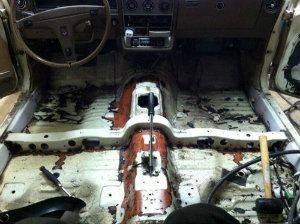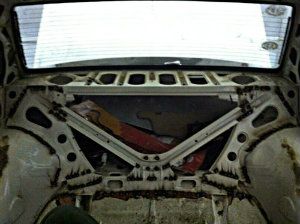 I could do a better job but i plan to clean it all up and none of it will ever be seen. if you take this on yourself make sure you go slow and tac two or three at a time, then move to a section about 12 inches away.. you have to let areas cool and not get too hot.. if you hear a groan or a pop your going to fast.
the engine bay ones will be grinded down flush then rest will be cleaned up and sealed. it allready makes a difference if you knock on it with a mallet you hear a more solid sound.. hard to explain.
Don't weld too much otherwise the body will not flex and then crack.... don't worry the engineers knew how to build em back then!