I have had about 4 hours sleep. Mutliple rescheduling for this weekend. Someone was meant to pickup some of the 1300 rotary parts, that's on hold, someone was meant to come and get some Rover parts, they couldn't pick them up, then nek minute, a guy who rung ages ago about the same Rover parts rung and is 30 mins away. Righto... time for some pics.
We started working at about 8pm. Things did not go smoothly.
First up, draw an outline on the bonnet hinge so we can line it up again easily.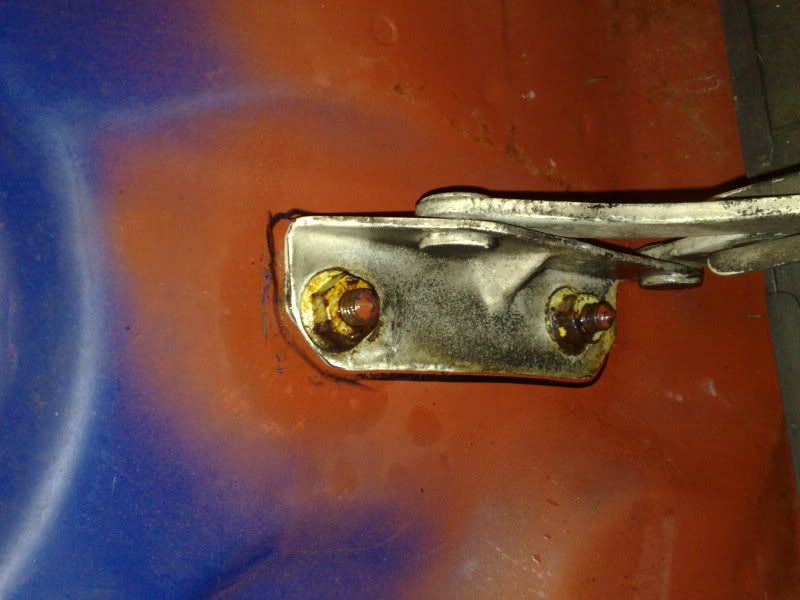 Next up, disconnect everything.
The plan was, unbolt tailshaft, slide tailshaft along on creeper so gearbox oil stays inside gearbox. Didn't happen. Cue gearbox oil going EVERWHERE.
sigh. So much for clean garage.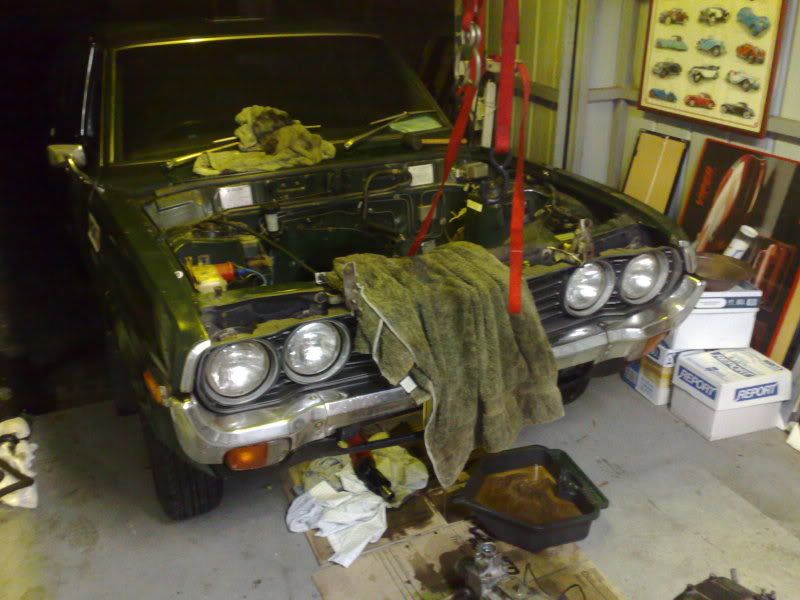 But. Voila.
Bastard.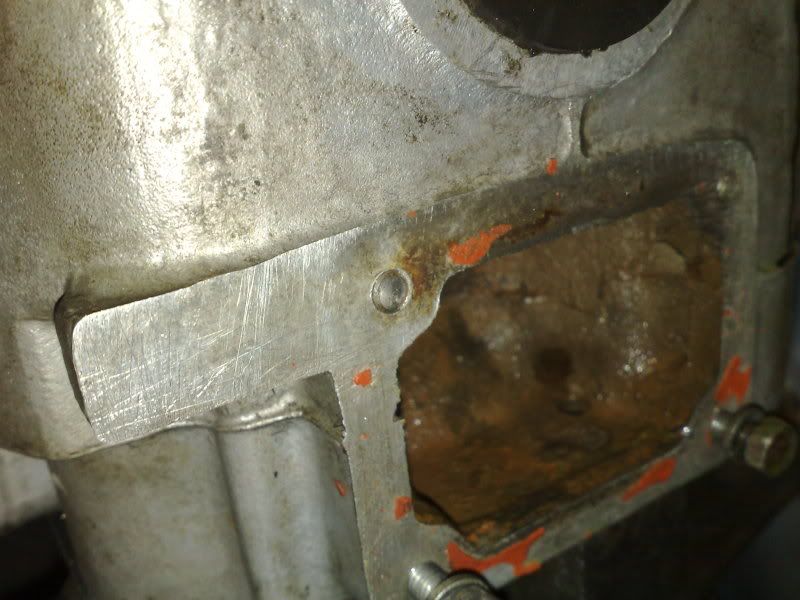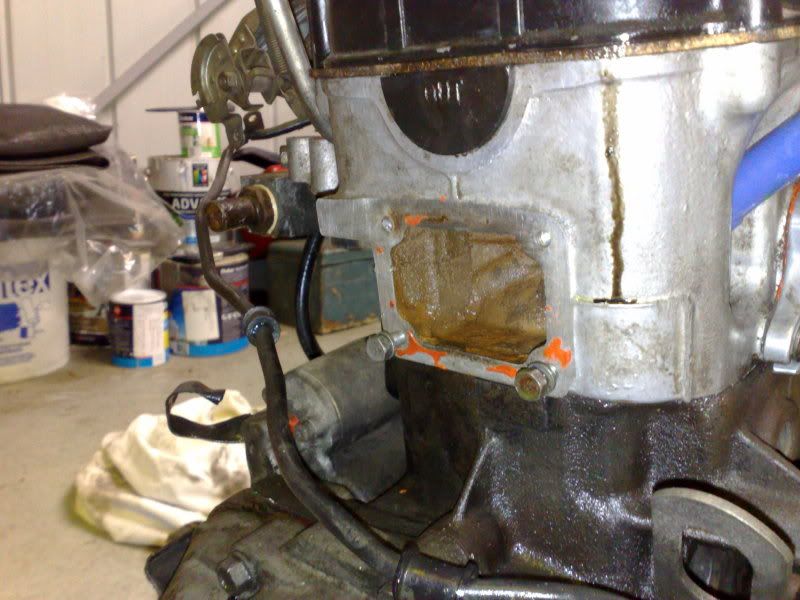 Dirty mascot. Little bastard.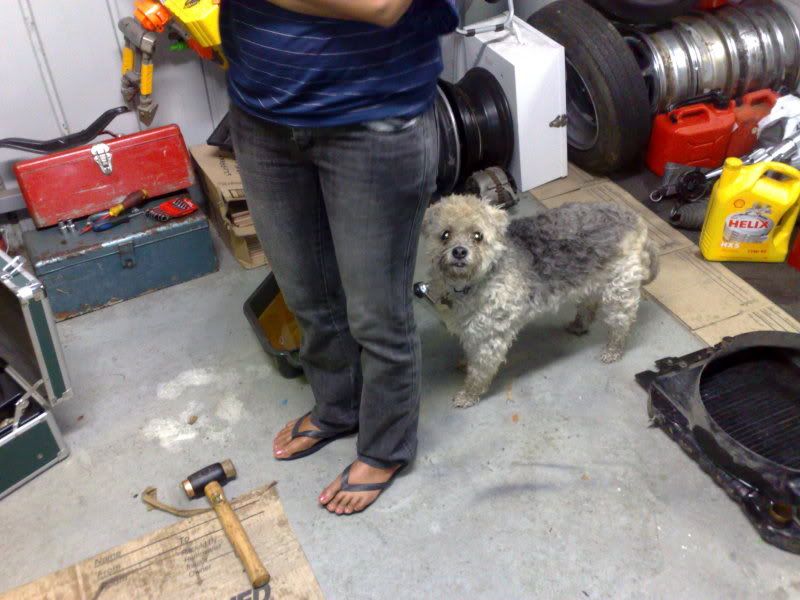 Magic begins. Ended up drilling literally the whole bolt out, then running a tap through to clean up the thread. Easy out didnt work.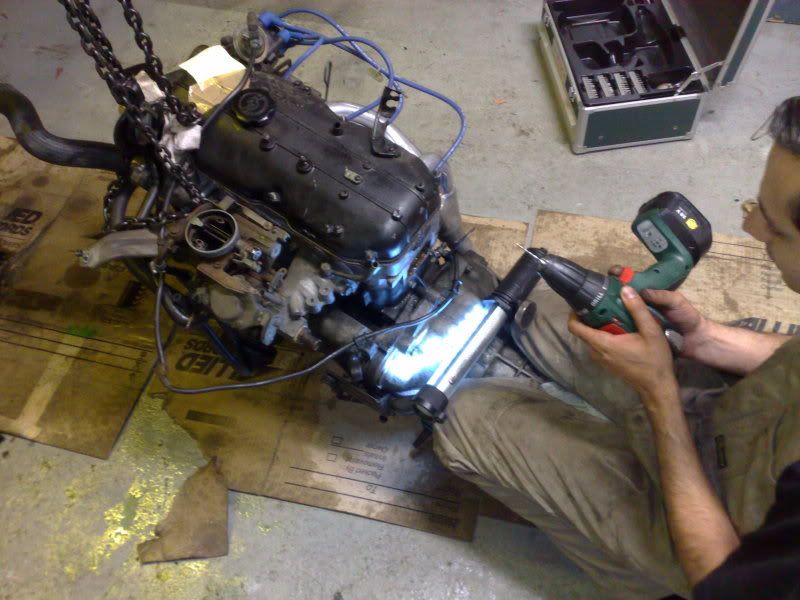 Bloody phone letting the side down. You can see part of the outside of the bolt wrapped around the tap.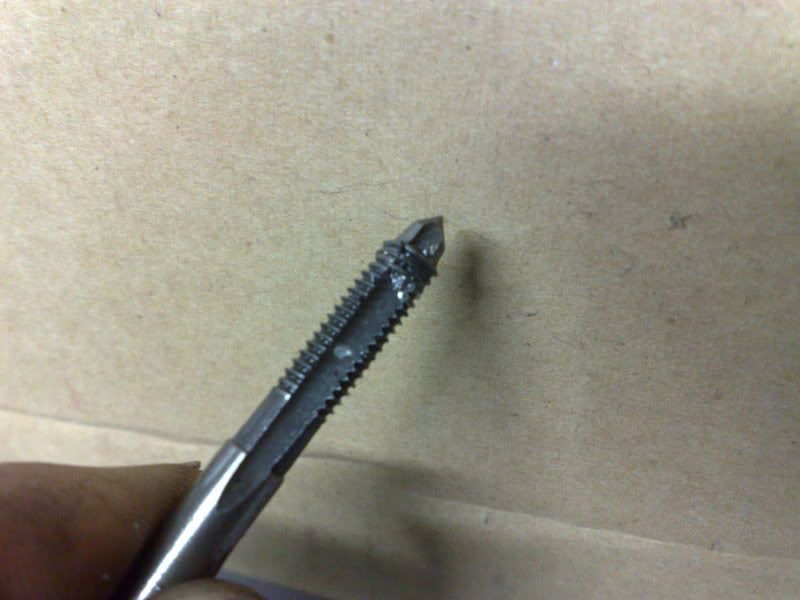 It is 1am by this stage. Time to make a gasket.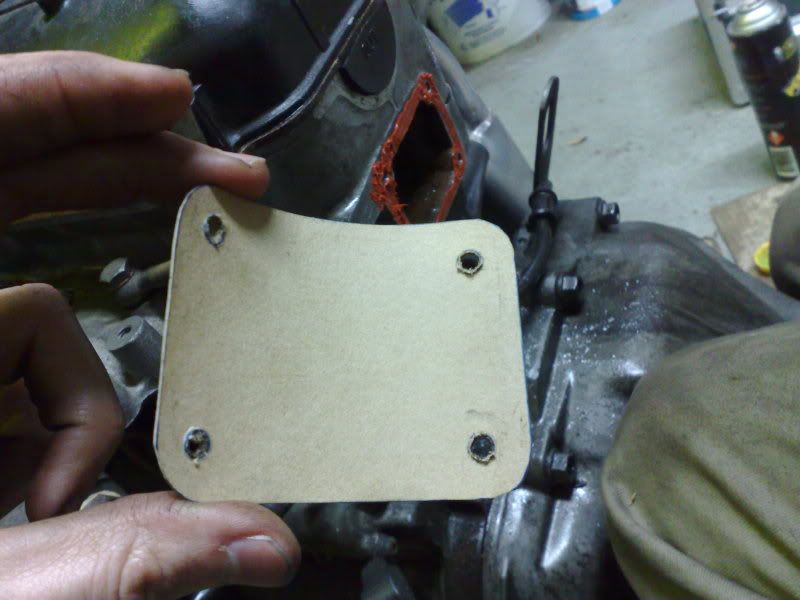 All back together.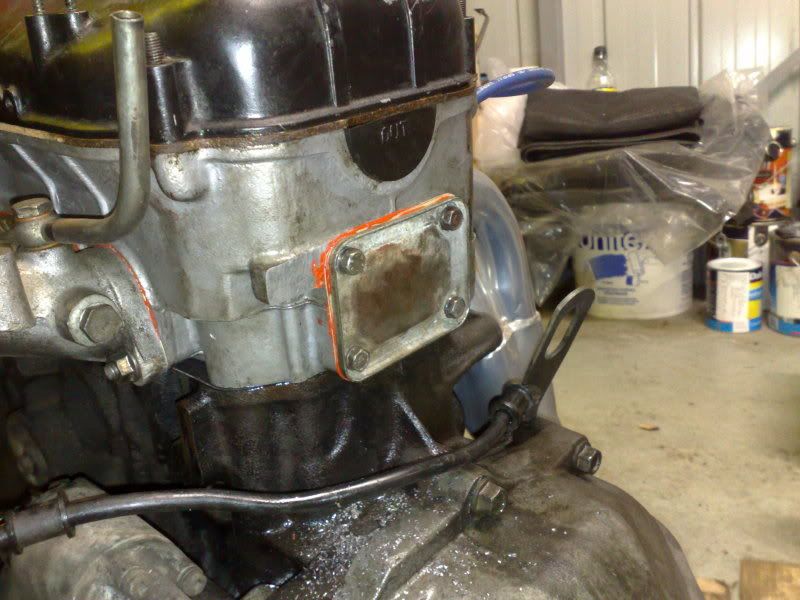 Motor is back in. Sadly stuff that was powdercoated got scratched, I also did some damage on the firewall when jiggling the engine back in. Having worked for 9 hours, then been at it until 2am, I got sloppy. Bugger. But the engine's back in, when I get the time I'll tighten everything, throw some oil and coolant back in everything and cross fingers.
_________________
occasional blog:
http://ewokracing.tumblr.com
Brought to you by me as I search Alta Vista for Geocities webpages using Netscape Navigator while listening to Jam & Spoon.