I don't see a lot posted on here about subaru's. I guess all the subaru people are sticking to the subaru forums.
I've been driving my 360 just about every day lately. After sorting out all of the typical problems of a car that sat around for years it's running great. I got a second one for parts and have started getting all the parts ready to paint the car. I was lucky and the parts car had good front fenders, rear glass and what as far as I can tell is the JDM exhaust system. Somebody must have imported it at some point. It gave the 360 a little more power, you take what you can when you have 25 hp
How the car looks now, got some hubcaps for it and painted the rusty bumpers
Parts car
JDM exhaust below what I had been using.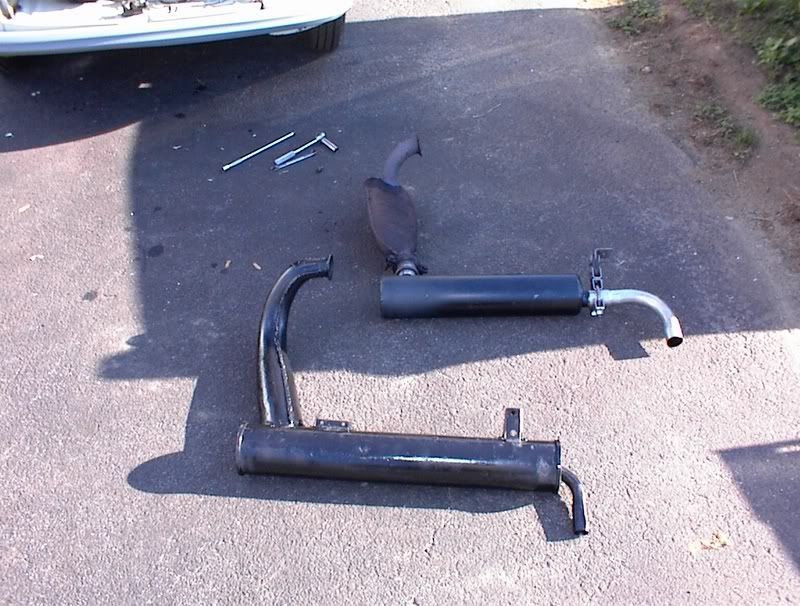 New front clip prepped and ready for paint.
I'm hoping to finish up bodywork and paint the car next week, but it might be longer.