Slowly chugging away, a bit of a dissapointing weekend in terms of progress. I had hoped to have the rear suspension and brakes sorted but it wasn't too be. It seems as though I'm waiting more on others these days which is a little frustrating because I could finish the car within a week, week and a half if I had all the bits !
Some update is better than no update....
First thing to sort out to start the car is the cross member engine bracket. The one that was on the car was from a Rx4, it fits but the angles are wrong between this and the chassis cross member. I ended up buying a replacement from Pete who used to own SimplyMaz. Pic 1 you can see the problem, Pic 2 you can see the angle differences.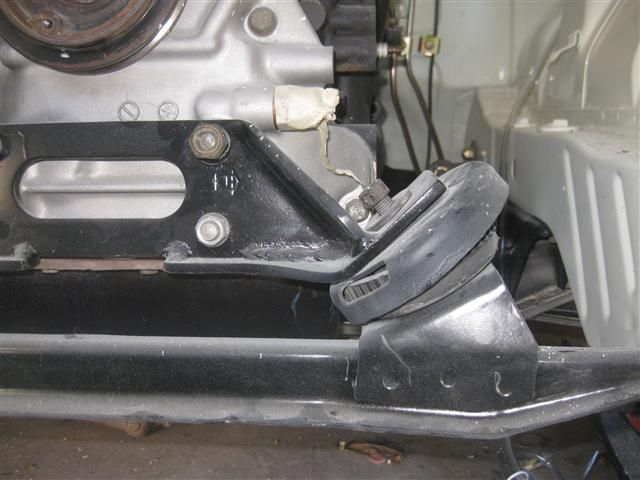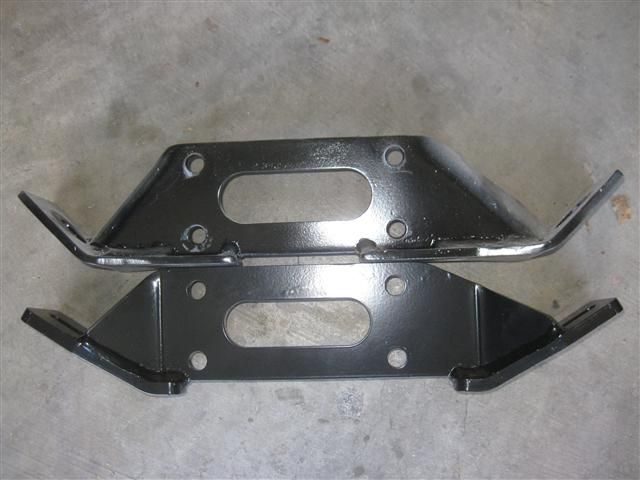 Off with the old, in with the new one. The motor and box ended moving about 1cm further forward with the new engine bracket. Didn't take long to sort it all out. As you can see I have major issues with dust as well ! I just cleaned up the left and right skirts, have the chassis rails and crossmembers to do then its done.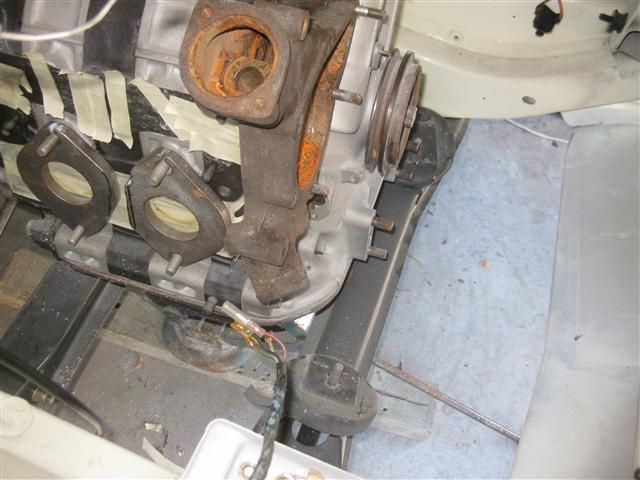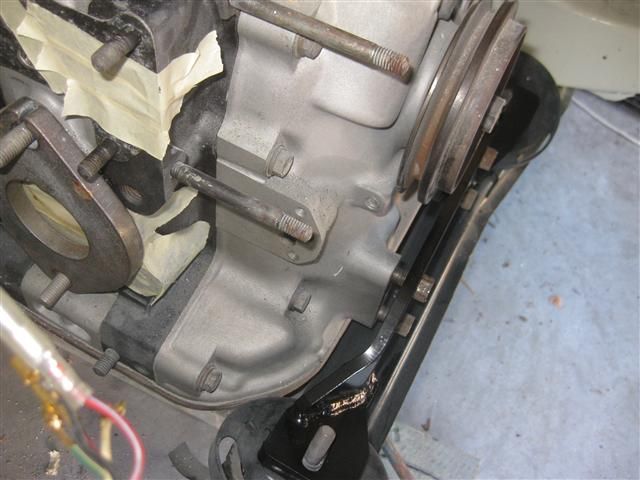 Pic 1, shows the difference between early car rear suspension pins and late model ones. I spent a good part of the morning at Tricky's (Mazbitz) lying on my back with the spiders and cochroaches trying to locate some early model pins as I destroyed my ones as mention in a previous update. As luck had it, I only found one at Tricky's and found another at home (must of only chopped up one side when pulling the rear suspension apart). I thought I got lucky because I got a set of NLA bushes from Japan that matched the early pins (both thick and thin leaf pin styles are NLA). By the way wagon ones are different diameter again so don't mix them up. Pic 2, my parts hord, I've collected extra stuff for the next car, yes the strut tops were remade as I said they would be
In this photo you can see new leaf pads, and a complete rear end bush kit. Mazda finally got rid of the Ford logo on their parts !!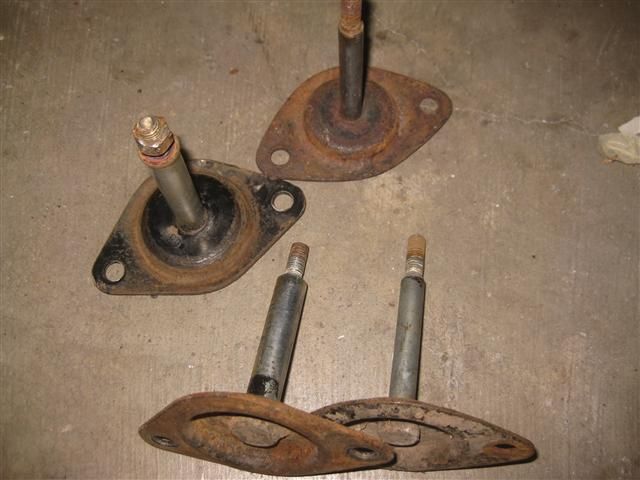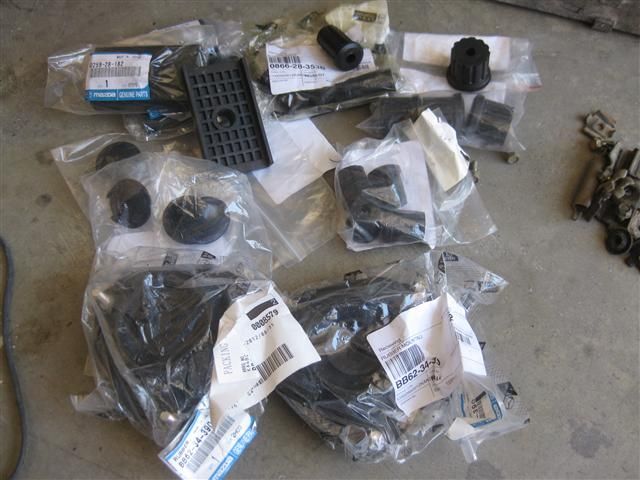 When I tried to fit the factory bushes they wouldnt fit, it now looks like when the eyes were reversed on the leaf springs in the past that they rerolled them in a different diameter #-o I've had enough, I'll be dropping off the springs to a suspension place to sort out. I'm guessing I may need a custom set of bushes turned up in a lathe.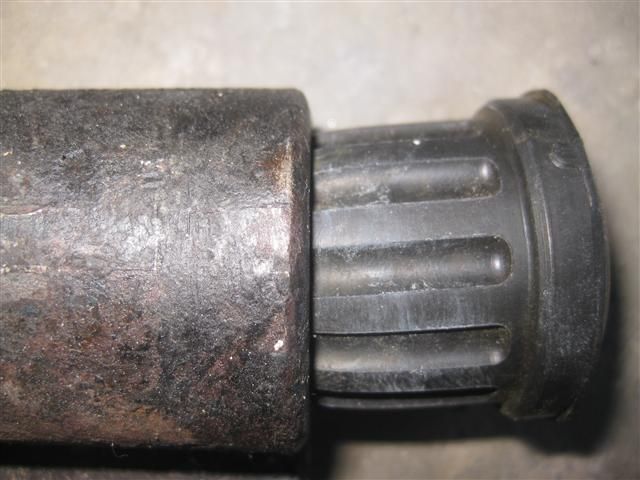 Some time ago I had some boot rubber manufactured to look and fit like the original 70's rubber. To my dismay the fit was still too tight for my liking. It took a little while to work out what was going on, unfortunately there isnt any solution for any aftermarket boot seal that I can see other than using softening agents. The issue is they no longer make the metal spine how they used too.
Here is what I did, it may help you out....
First I cut the rubber to length then remove the first clip from the rubber from either side using long nose pliers.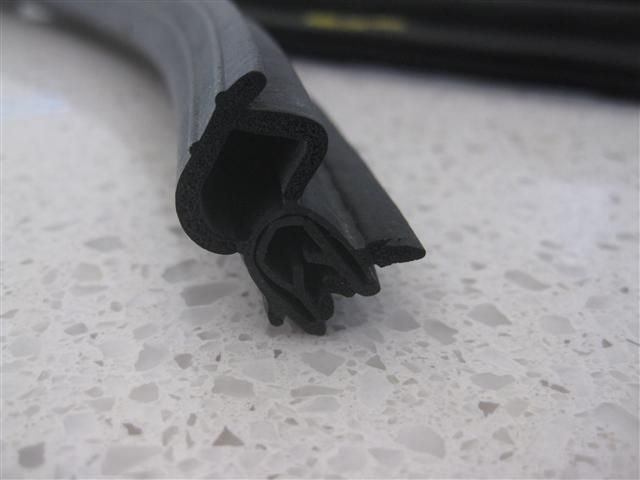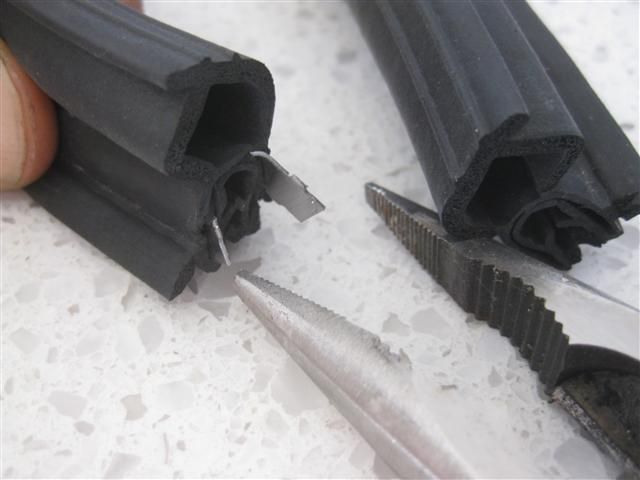 Pic 1, you an see what the spine looks like, lots of little clips. Pic 2, the reason this was done is so that I can cut both ends of the rubber square so they can be bonded together.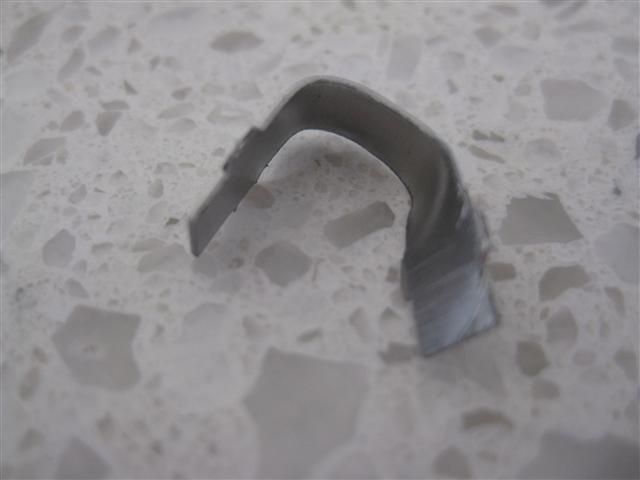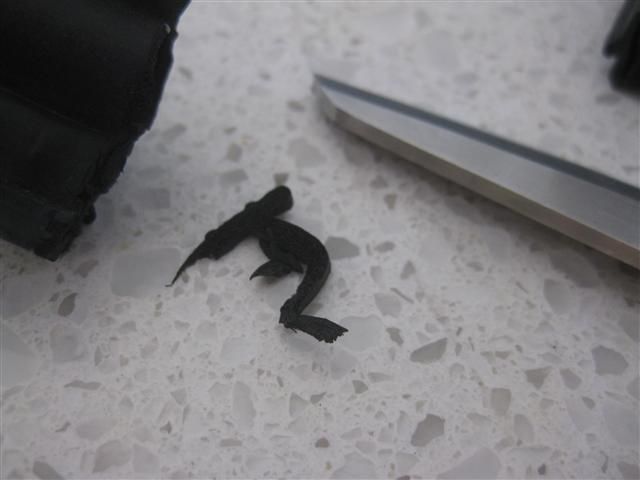 Fit the rubber, you can see the bonded ends...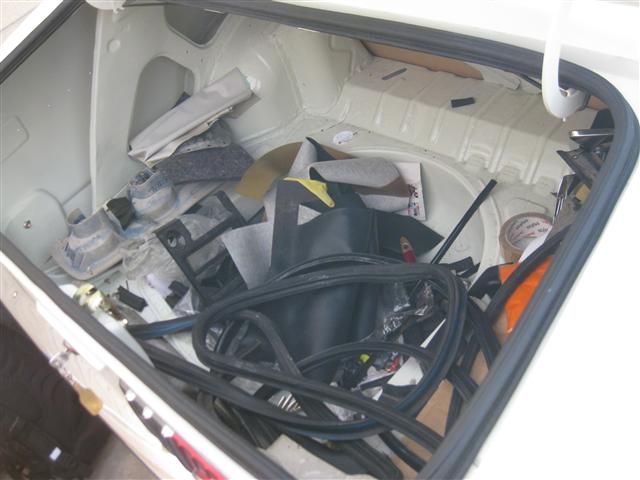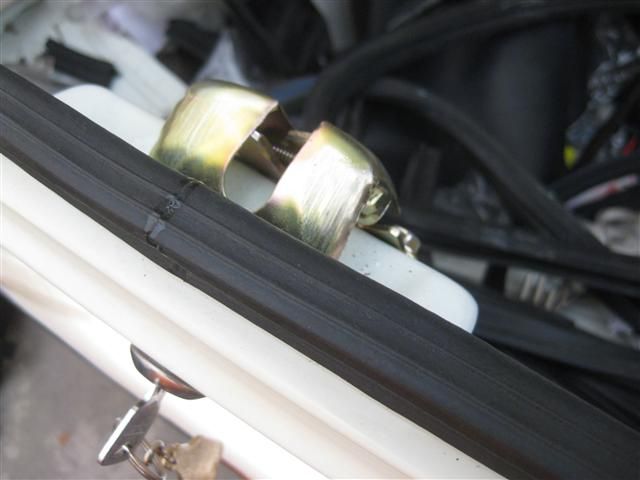 Make sure you push the seal down completely on the lip. There is little clearance so every bit helps. Pic 2, even though the seal is softer that pretty much every other I tried, it's still needs help to mould to the correct shape. I rubbed approx 100mls of thinner into the seal to help it soften and mould. Wear gloves as well. Be careful as some boot seals are very very tight and you won't get anywhere near closing the boot without doing some serious damage. The stuff I had made gets tight towards the end so is better in that regard but nothing matches the original 70's stuff
I'll leave the boot closed for a couple of weeks to now "bed in".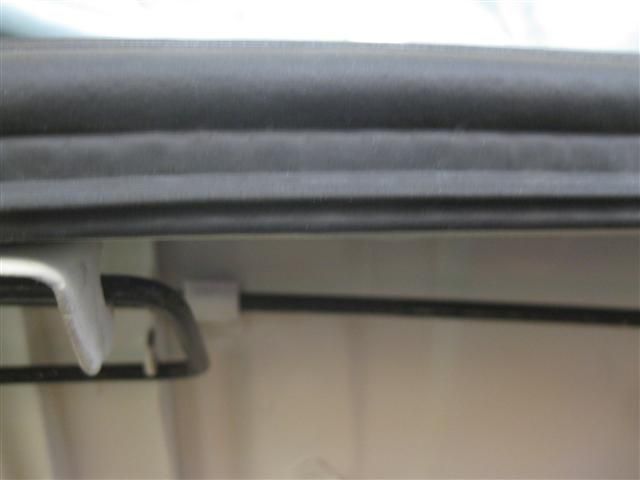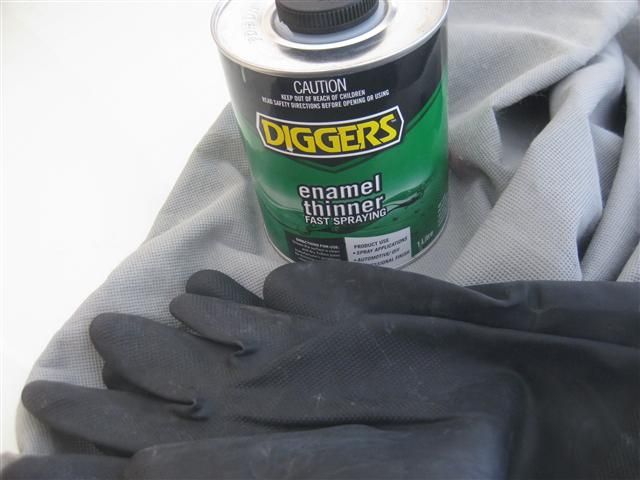 OK so the reason why no modern rubber doesn't fit nice like the original 70's Mazda design is beause given the limited clearances, the original seal had a loose inner spine. Modern reproductions have the rubber moulded onto the spine making it far stiffer in general. This original seal when fitted gives the boot lid that normal click sound as you hear with any modern car. The spine is free to move within the seal and is not attached to anything giving it extra clearance. I've tried everywhere to have it made in the same way without any luck.... its jut not manufactured like that anymore.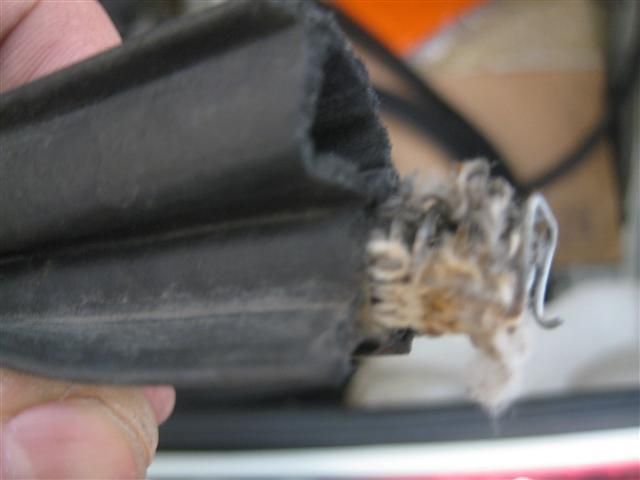 A few other seals I had made to finish the car, these will be listed on Ebay in about a month. They are currently getting a final minor tweak before production. It's dissappointing that given the cars rising value that there isn't more original style parts for these cars. The guys building early Skylines don't appear to have these problems. Also Spectrum Rubber no longer make door seals for Rx3 coupes at least, I'll look into that as well, still need a left side
I have a first gen Rx7 one on the drivers side which I cut down and fits perfect, may have to do the same for the left door.
These fit above the rear quarter window and are a copy of the original design except using a more modern material, arguably better than original. They seal and fit perfect
Pic 2, you will need to reuse the original brackets, not going to make those... gotta draw the line somewhere as its not cheap getting this stuff done.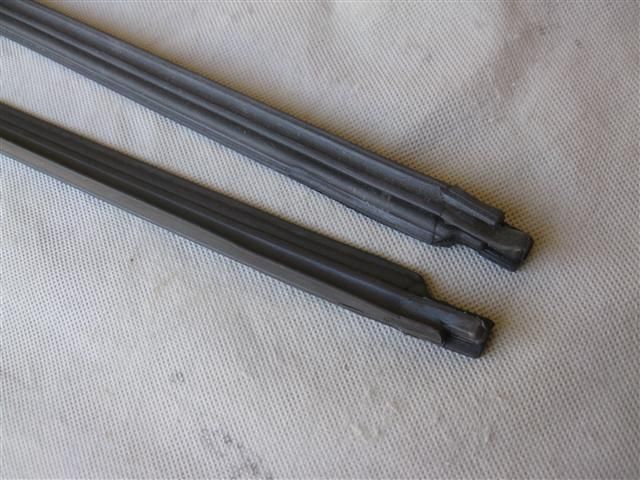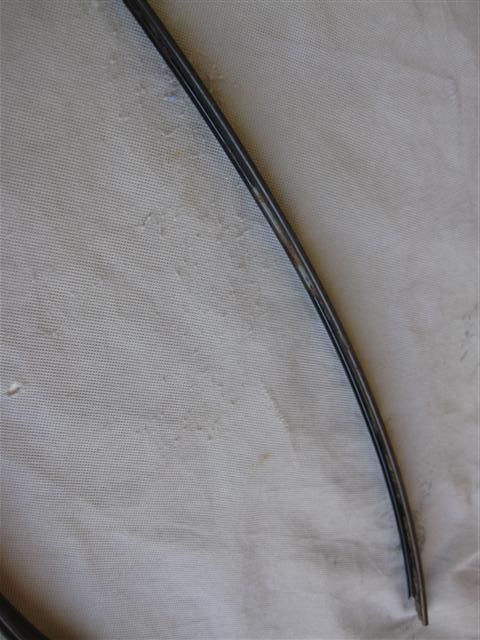 First screw in and adjust the original rubber retaining frame....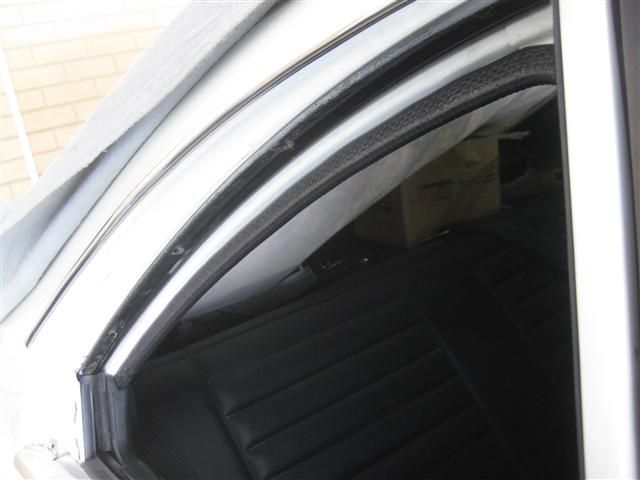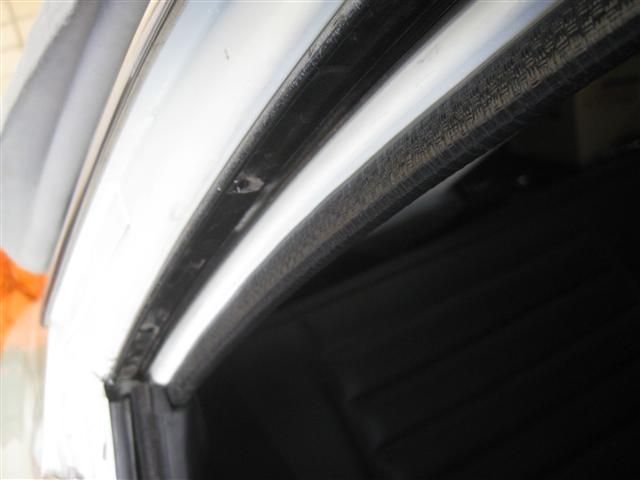 Push the rubber into its bracket, fits just like original
The brackets are yet to be painted in case you are wondering.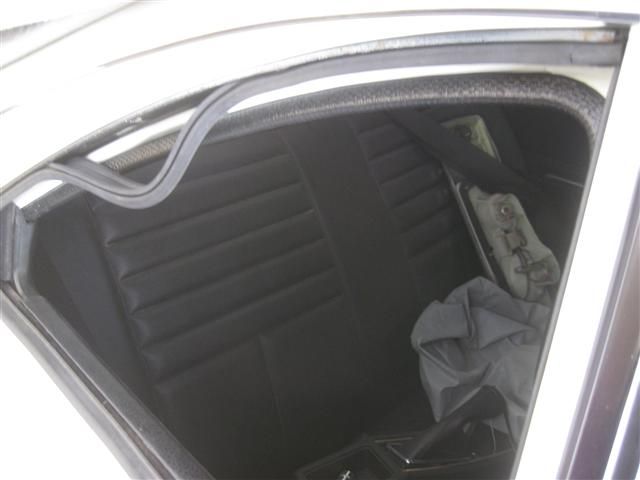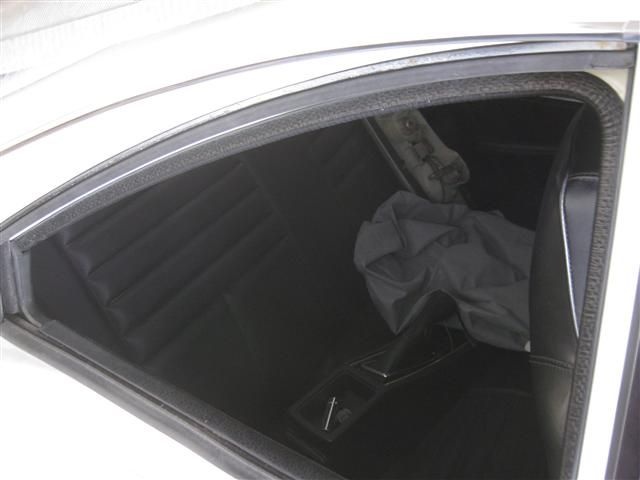 When you wind the window up the outer seal lip pushes against the glass so you get no wind noise, even has the moulded end.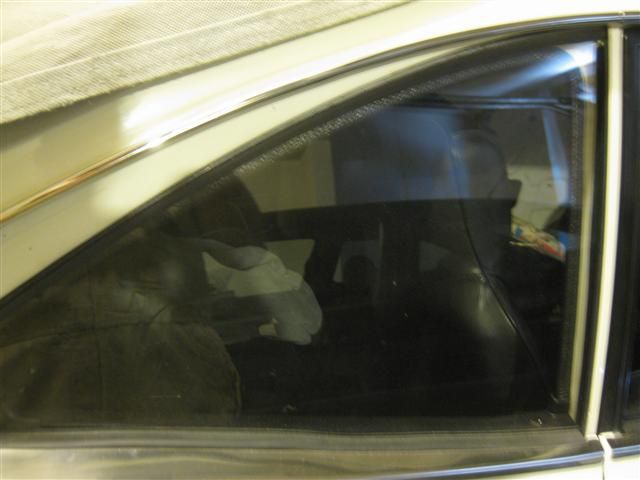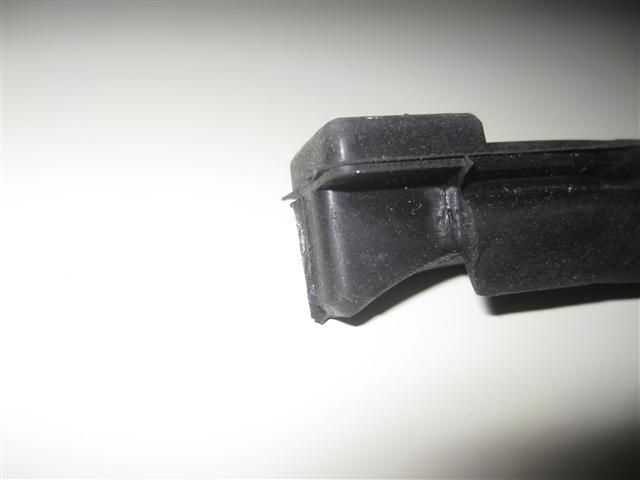 Other stuff... Rear C pillar seals. Pic 1, there are 2 types of outer seals.... early type shown. Pic 2, These should arrive before end of year. I had the metal brackets with tabs remade as well as the correct profile rubber. I had the later "outer" seal made as they seal better as you'll see. The metal brackets normally rust and the tabs snap off.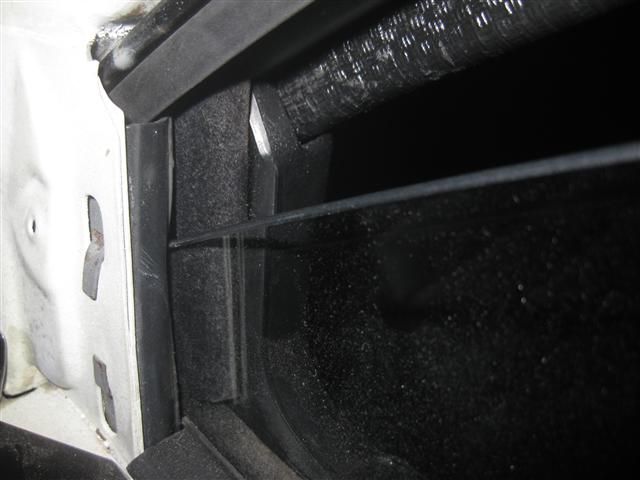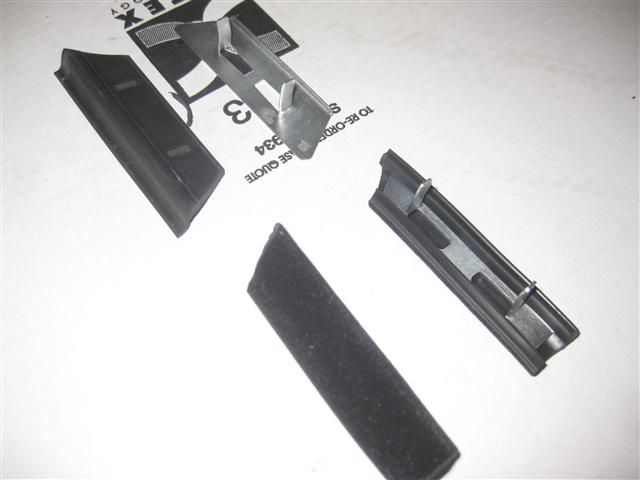 The inner is fitted to the C pillar trim, bend tabs over....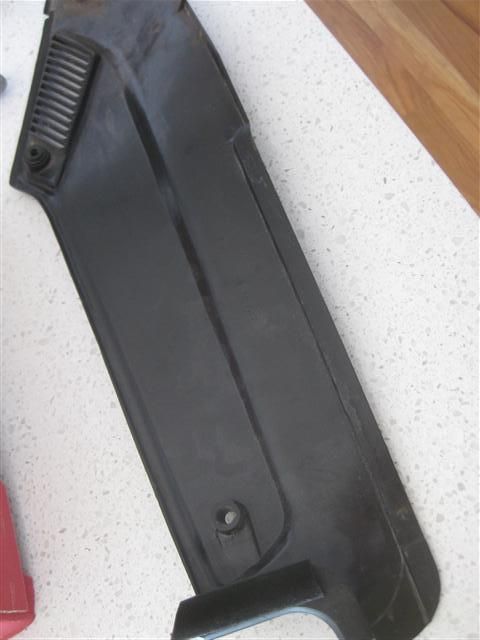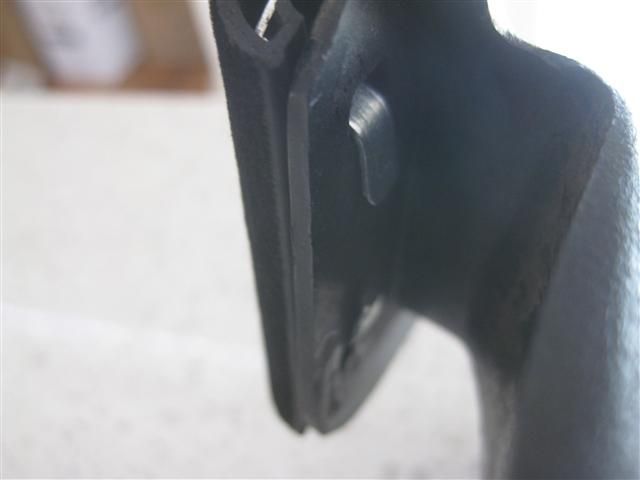 Outer seal with bracket.... this is the later style seal.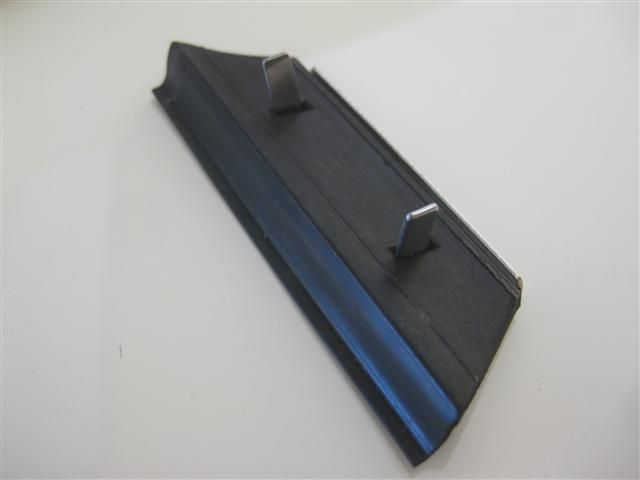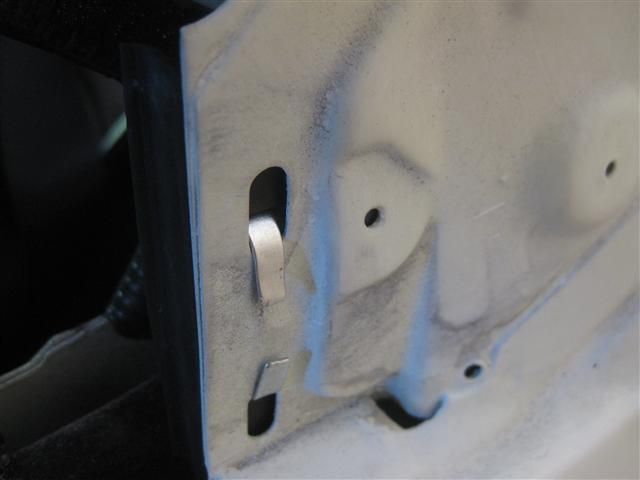 You can see it curves outwards instead of inwards like the earlier ones. Pic 2... All sealed up :laugh: Nothing like finshing off a new paint with new seals.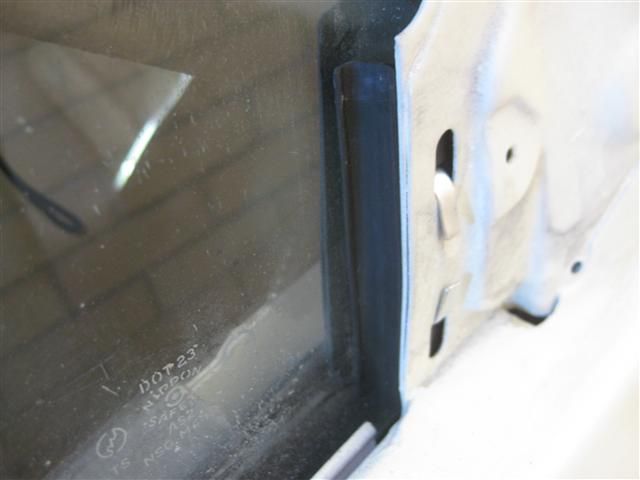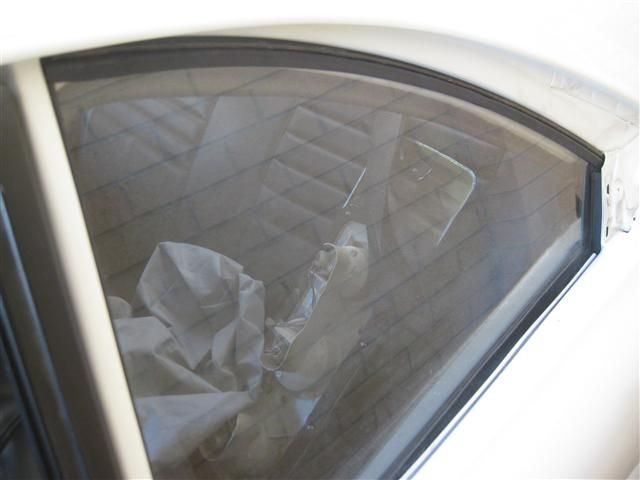 I should have wheel cap bands before the end of the year as well, fit perfect and look no different to originals.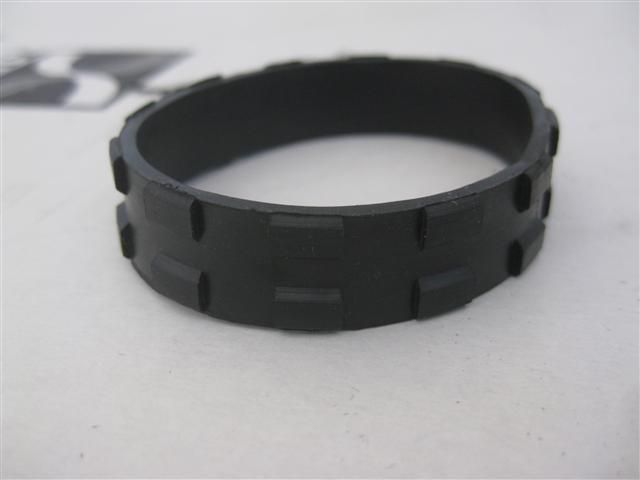 Been buying a bits and pieces for the second motor. Looks like the next car will be 10a powered as well, this engine is really good inside... no bridge port for this one. Pic 2, luck was on my side and probably bought the only NOS R100 carburetor in the world. This will be converted to Rx3 spec, all it needs is a couple of bolt on bits to make it Rx3.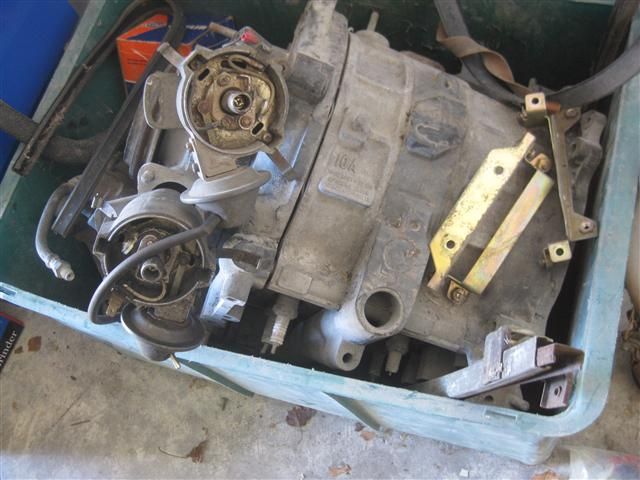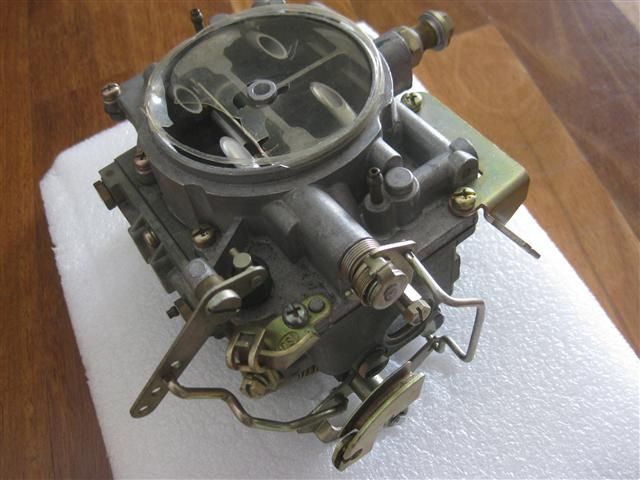 Another shot of the carb... Pic 2, work has started on the IDA Weber filter. Those who know me would know that Im not a big fan of polished and chrome engine bays. I like to try and make things look standard even if they aren't. This is a 10a filter lid that I'm having the artwork reproduced to fit either a K&N IDA filter or prefereably a square type filter with either the lid retaining springs or clips. I think this is more 70's style as opposed to the K&N setup. Whatever I go with will be dechromed and painted the factory 10a airfilter colour.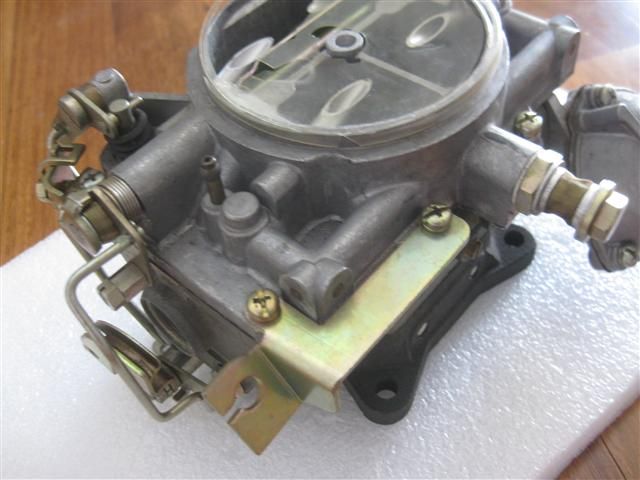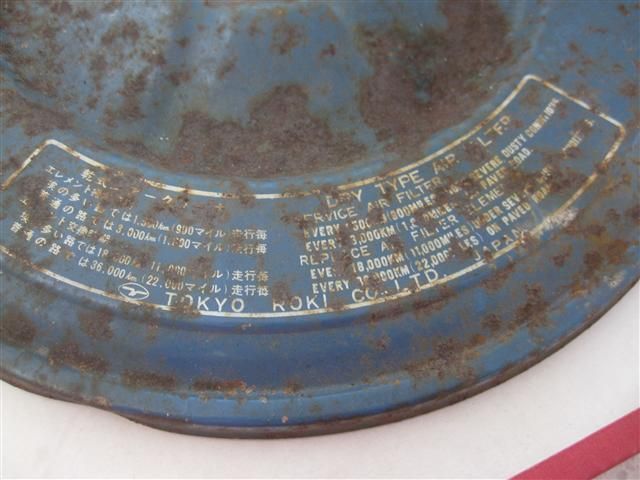 That's sort of it, I'm waiting on a IDA throttle linkage setup to arrive from New Zealand. It looks far nicer than anything sold locally. I could have made one but not worth the time after Dazz did some detective work for us. More on that next update.