Hi there, I just wanted to share my small collection. My ae86 coupe is almost complete and now I'm starting two crown wagons project.
First is my Ae86 gts coupe that I bought like almost 4 years ago. Spend alot money and time on it. It's basically complete now. Took forever..but here she is.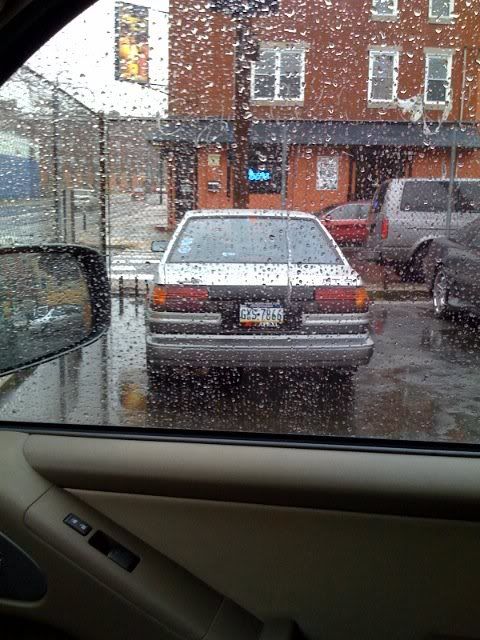 Stock-Paid 3500 4 years ago for it. Drove it for barely two months and decided to do a swap.
At that time f20c swap was the hot thing haha. So I bought a f20c swap with 50k on it. 4500.00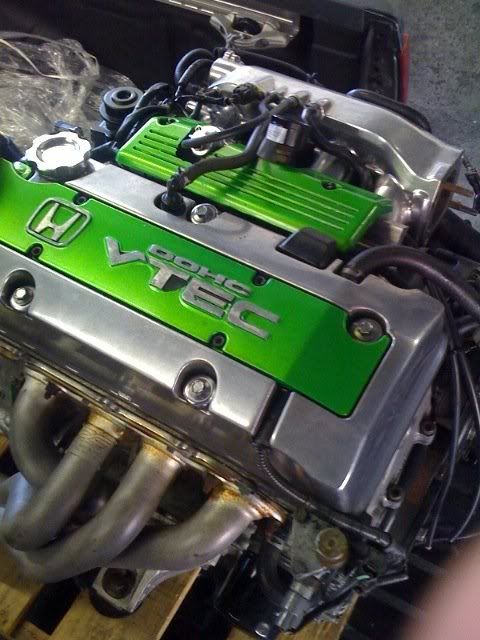 My friends at northern liberties (rich, will) took the stock 4age out and mounted the f20c in. Using John JSP f20c mounts. (works great)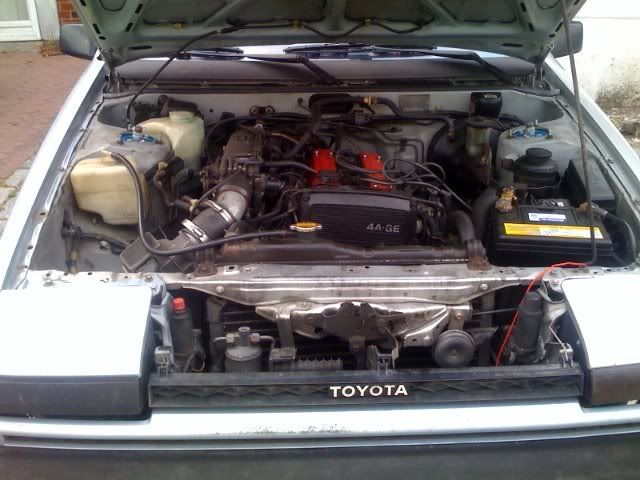 Good bye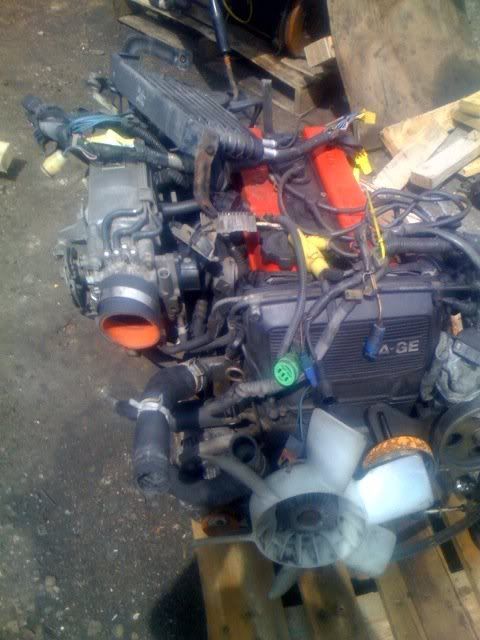 The guys put the motor in.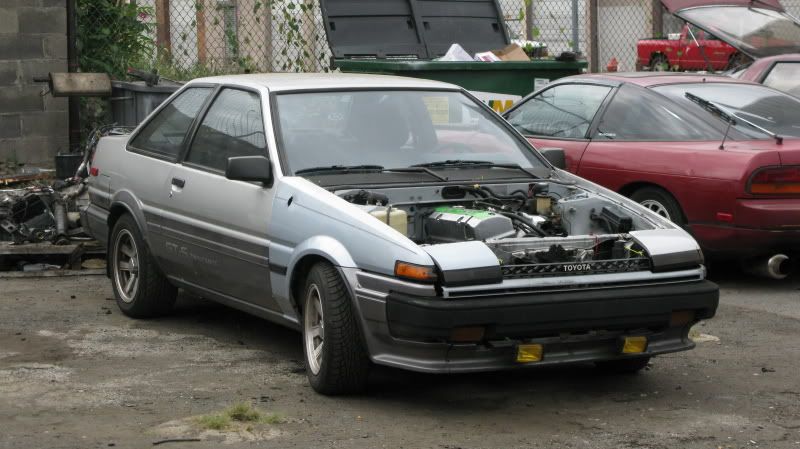 Car sat for a year
. Sent the car to R/T Tuning to finsih the car.
(Sitting on volk te37 14x7-0 Gunmetal)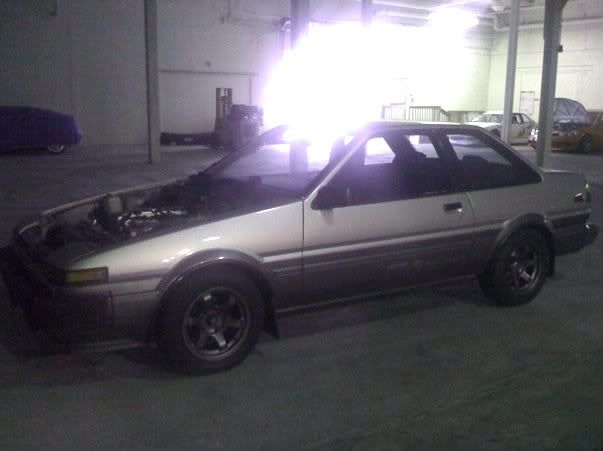 While it sat at R/T Tuning for another year haha. They were busy and booked so I had to wait.
I started to pile up parts.
JDM Bumpers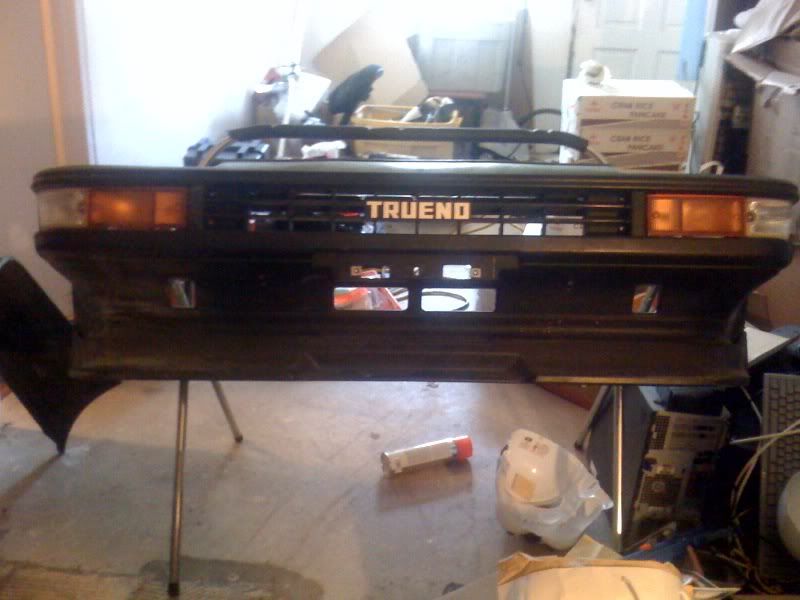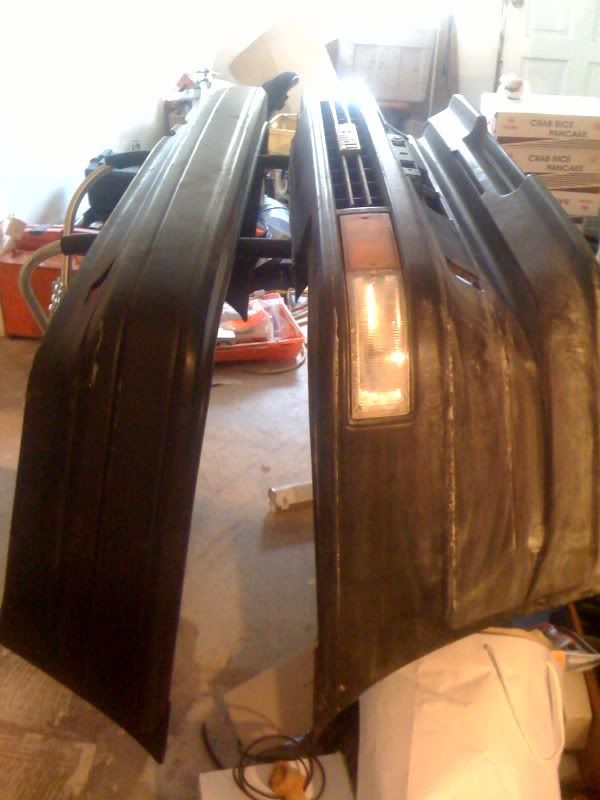 Eplison southern way 15x10 front and 15x10.5 rears!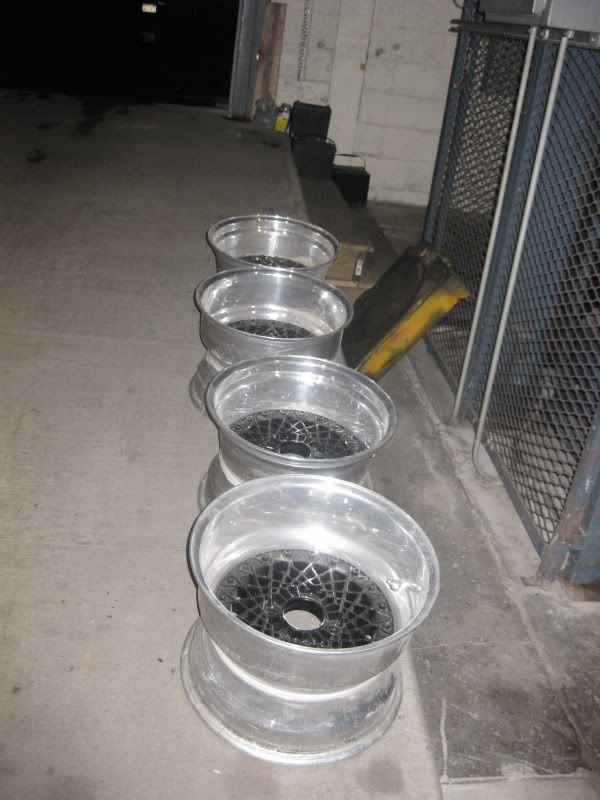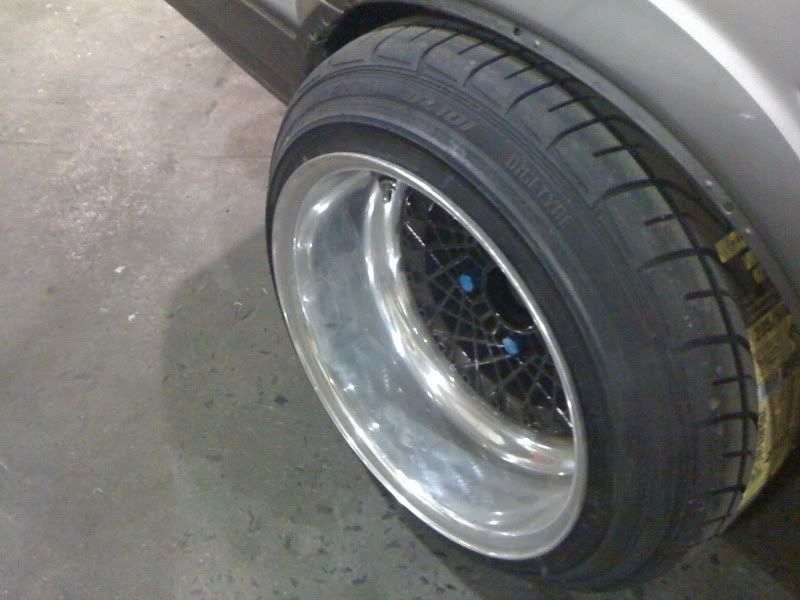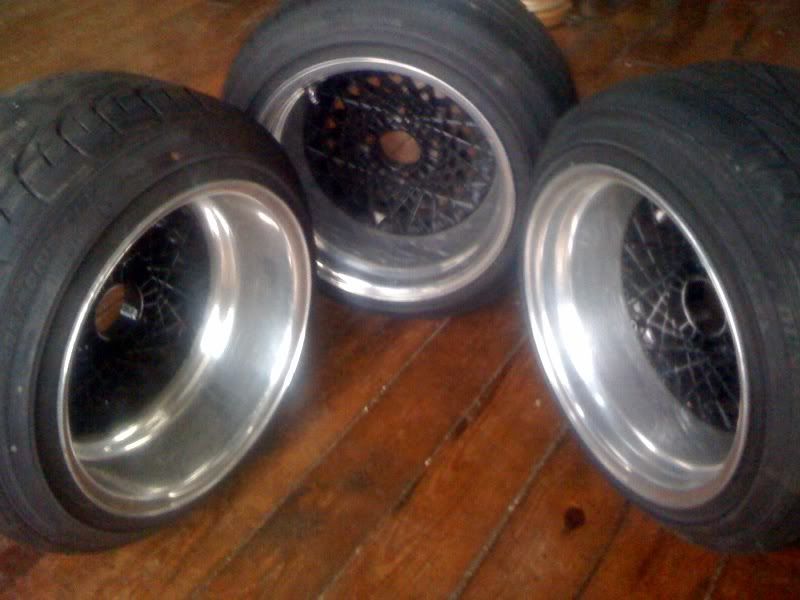 After almost a year later (Two years) The car is almost complete at that shop and ready to go home.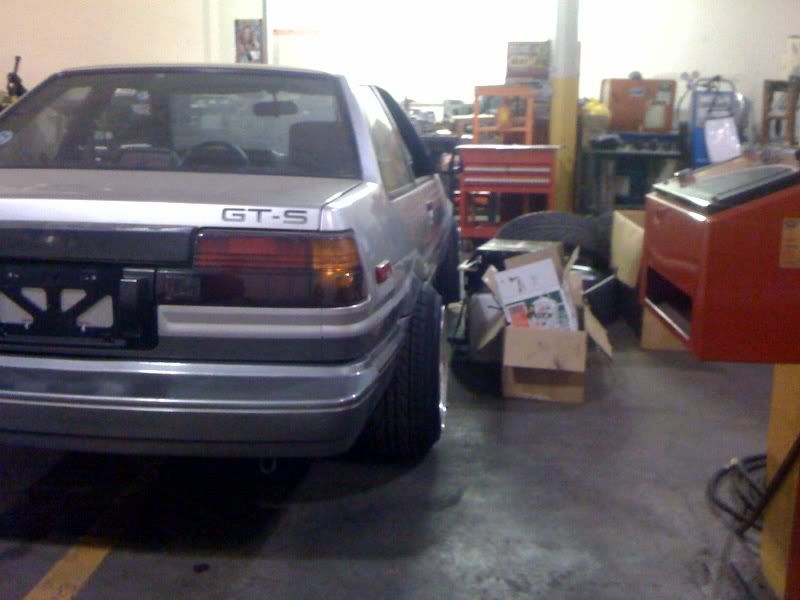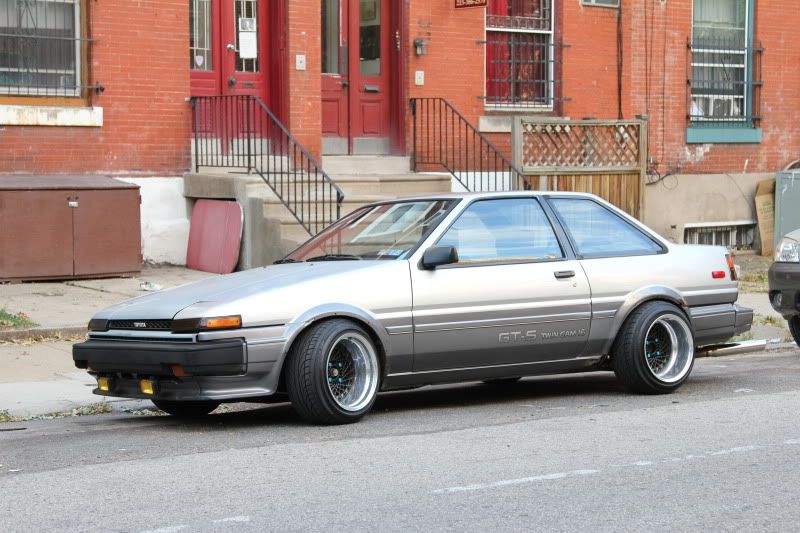 f20c swap on aem ems uego.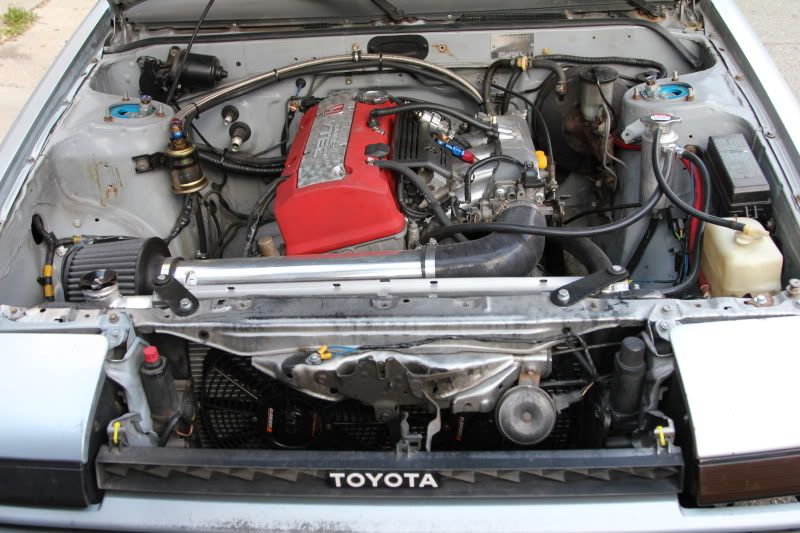 AIM digit gauge cluster! I love it.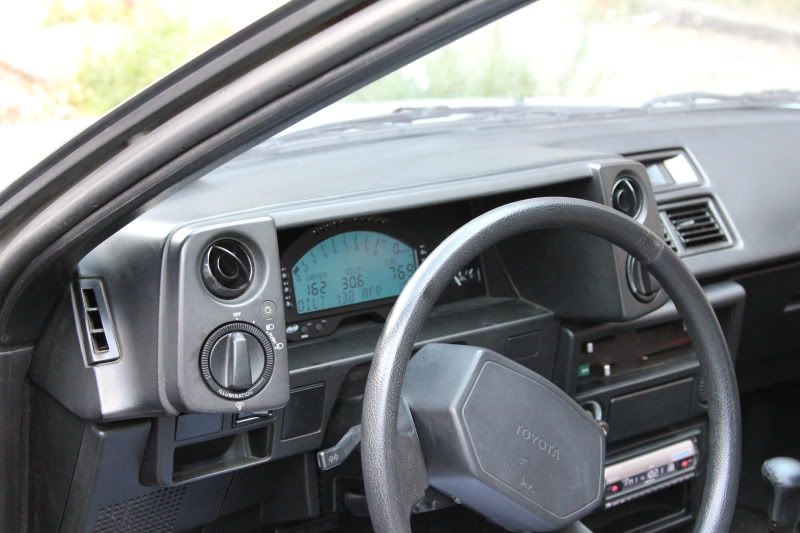 On Zeal function X coilovers (3200.00)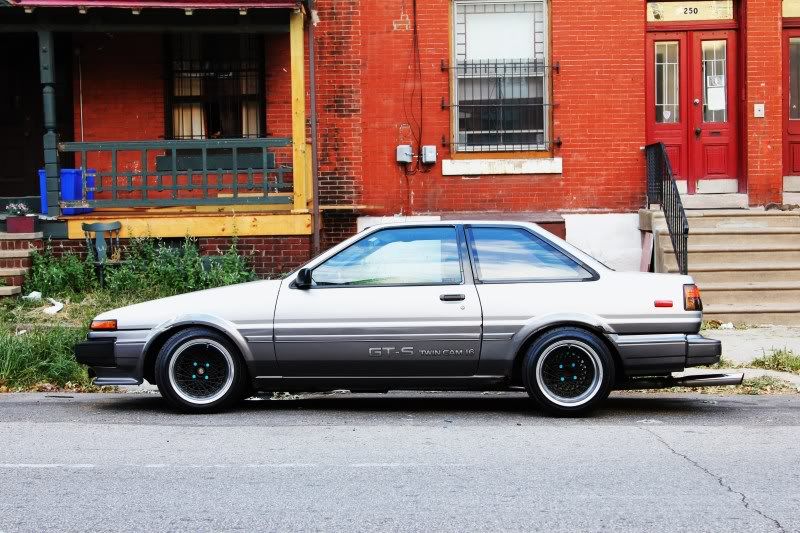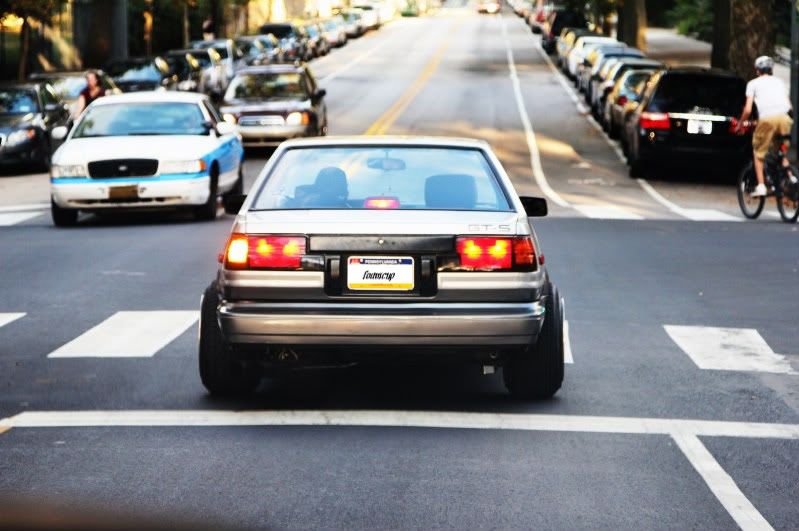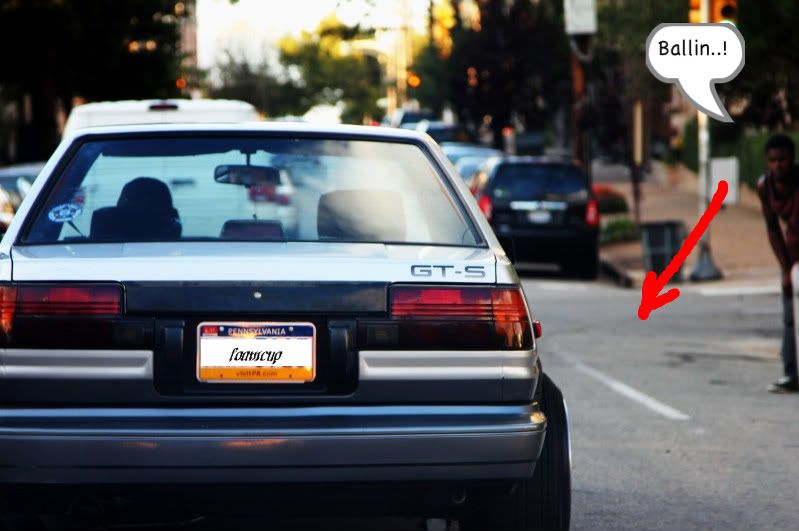 After that. I put the car away. I decided to only drive it in the spring and summer only. I went back and forward about selling it but couldnt do it :/. So car has been in the garage alot since i owned it. after a few months i decided to do restoration body work done with a nice paint job. Long story short. First body shop screwed me over. Sat in there for almost a year (barely did anything!) So i decided to take the car out to another shop which did a great job. All the rust was remove and the filled in with new metal. Custom flares, shave some stuff. This restoration costed me a pretty penny but it was worth it!
This is how it look when it left the first shop -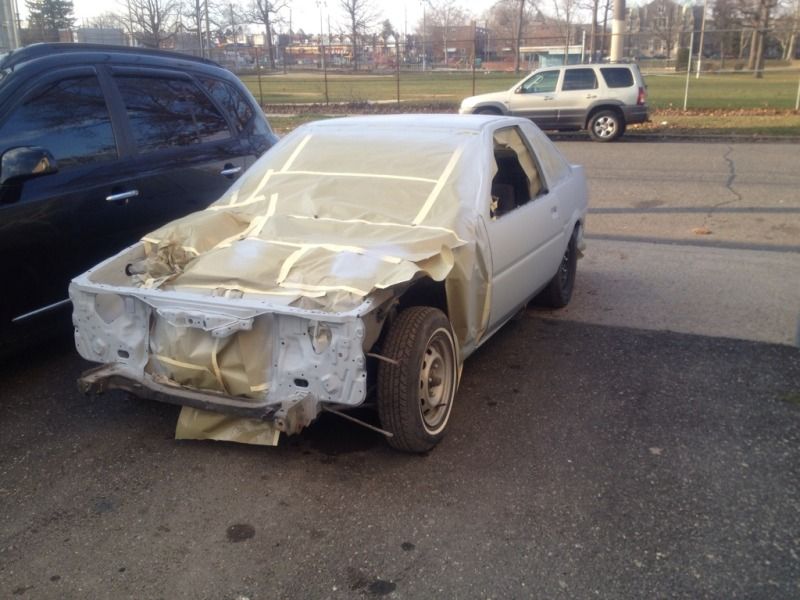 Took it to another shop and they found alot of errors. They ended up sanded it down again and doing most of it over again.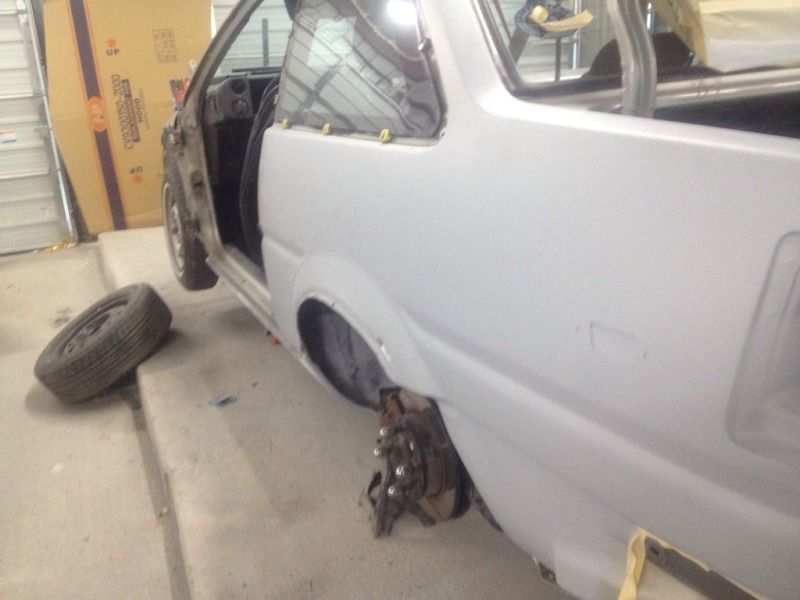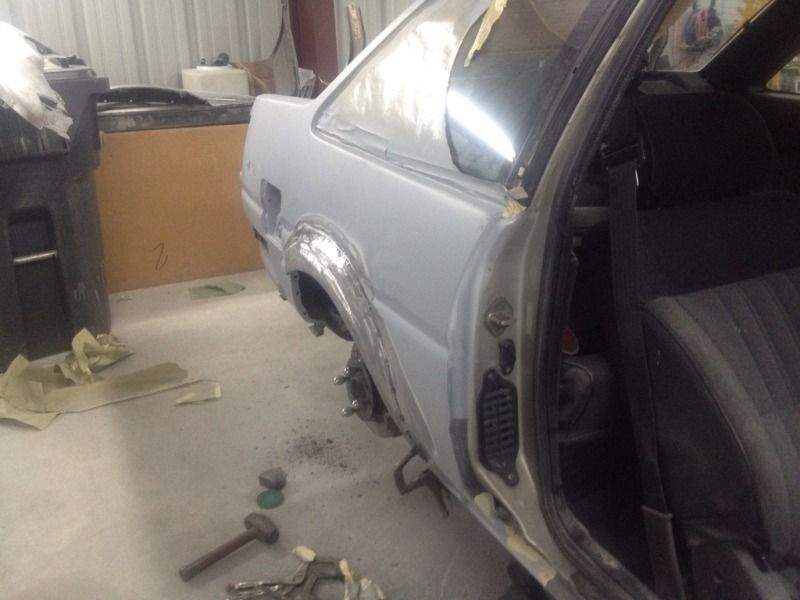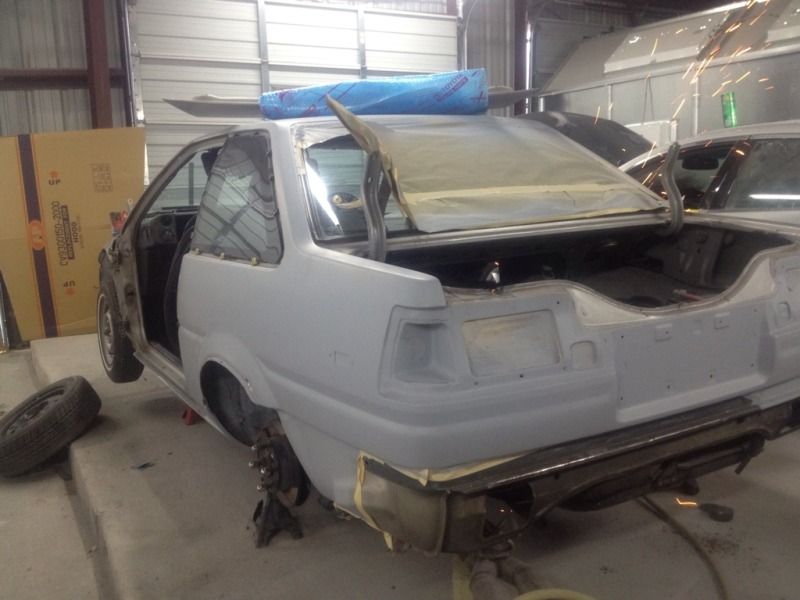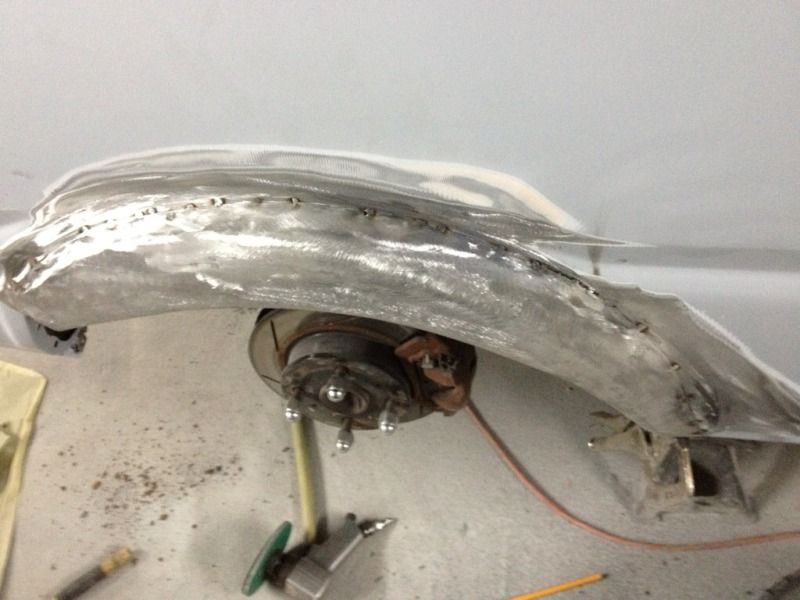 Decided to use smaller wheels. I really didn't want to use overfenders, cut, and deal with rubbing like I did with the 15x10 rims. So I bought a cheap set of 15x9 -10. I want the body to look stock as possible.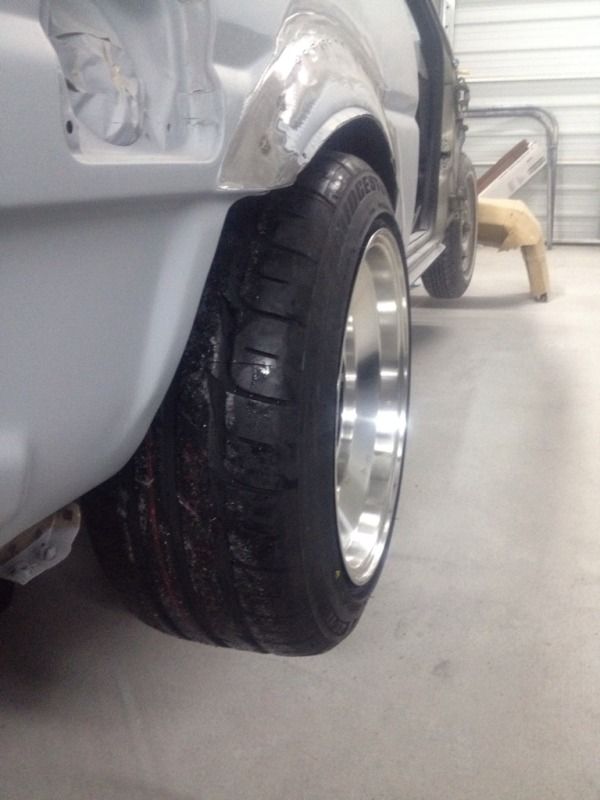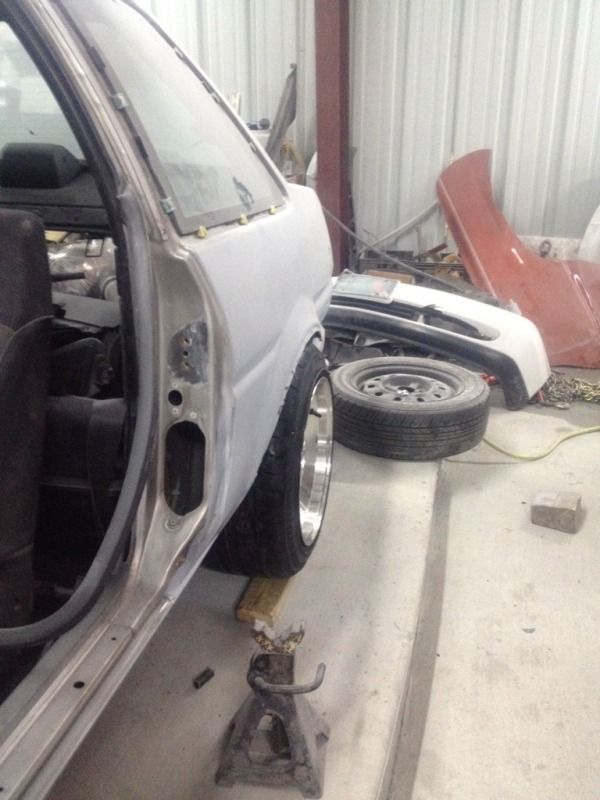 Finally painted!!! I didn't want two tone and wanted the stock silver color.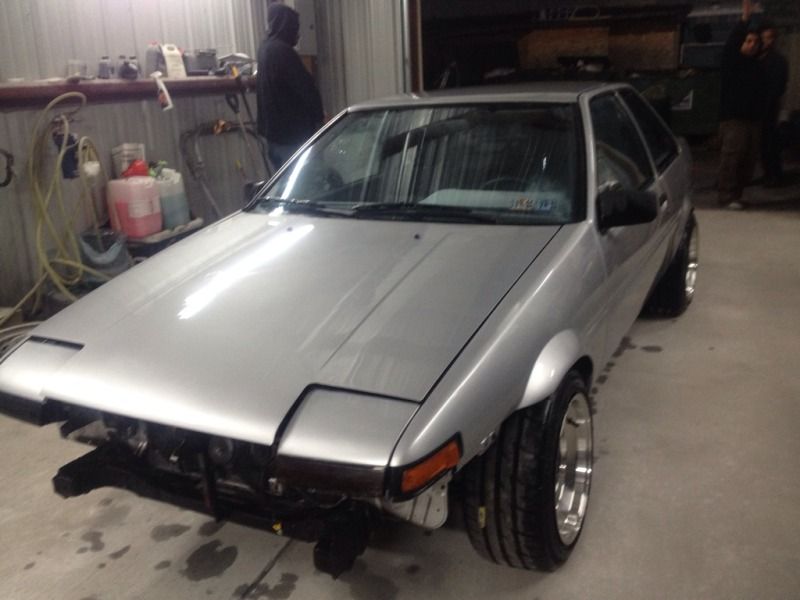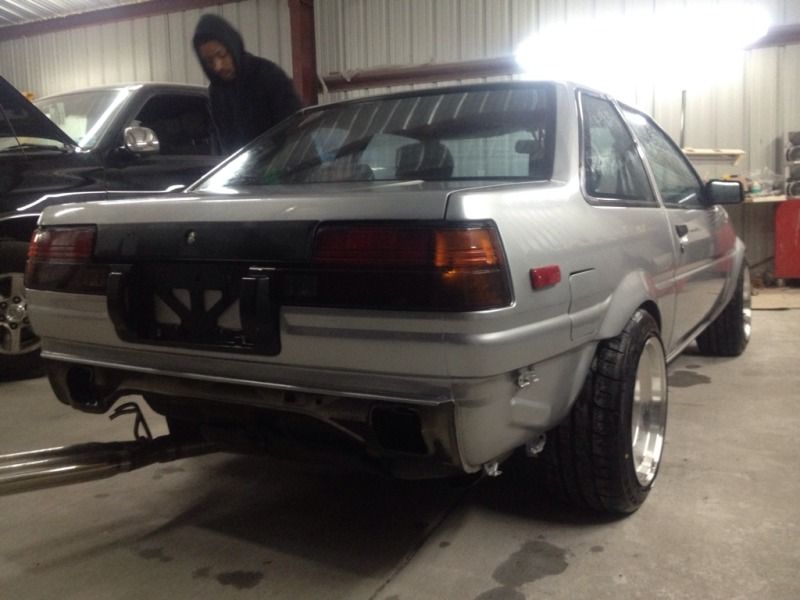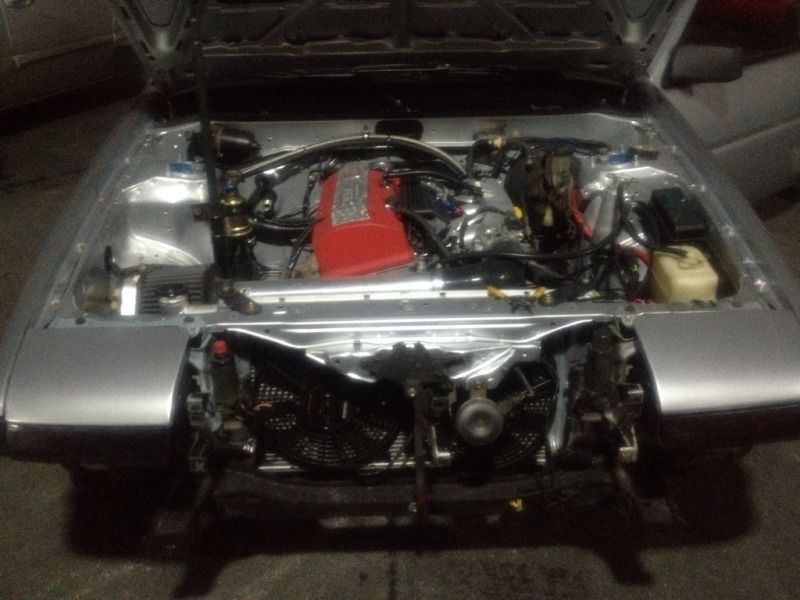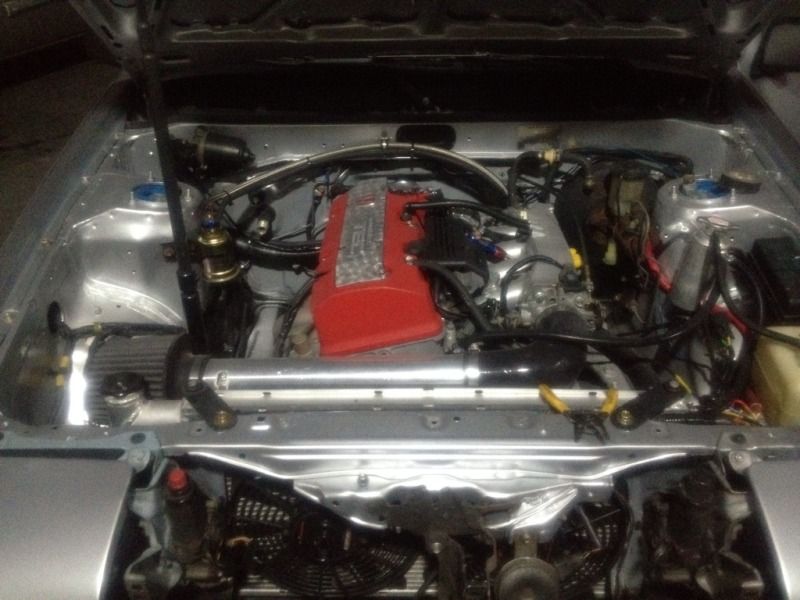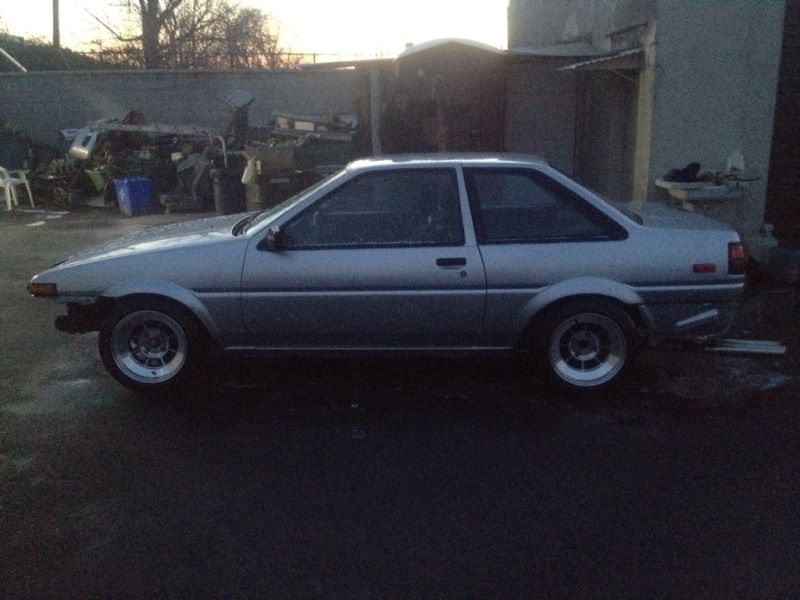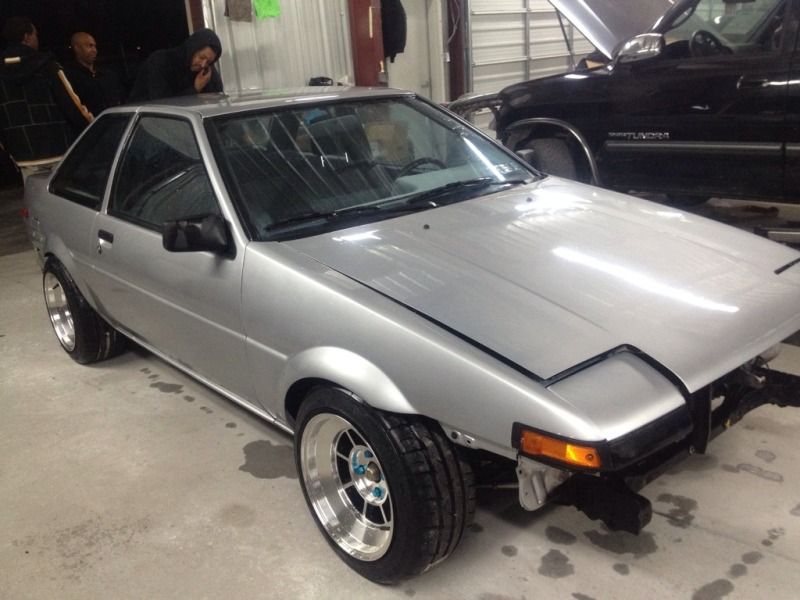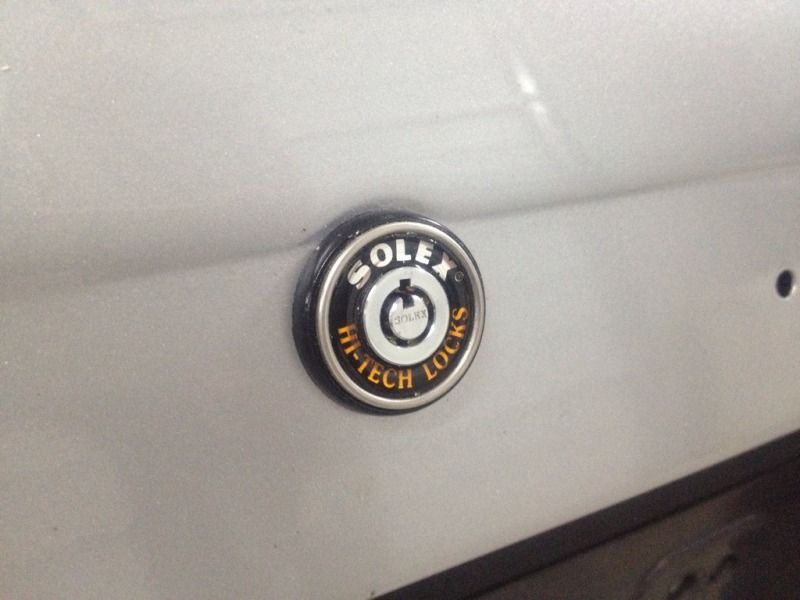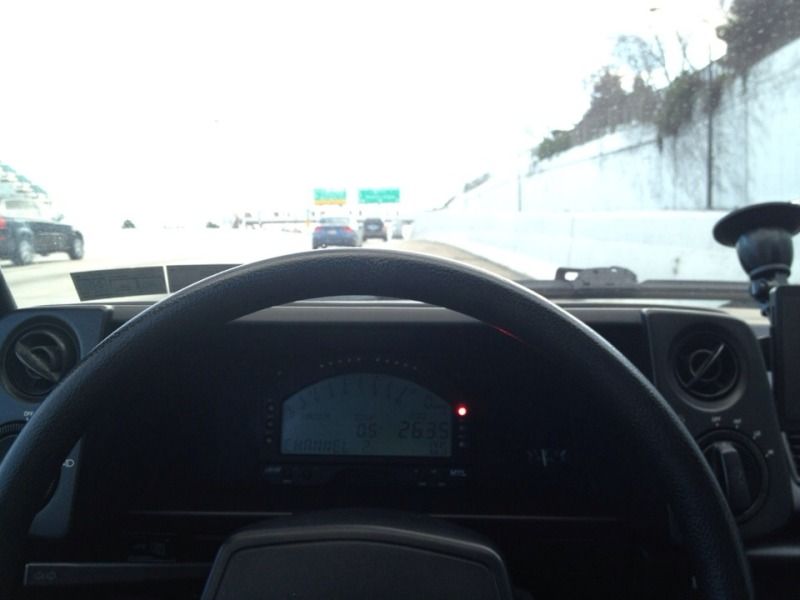 Now, car runs great. Getting the JDM bumpers put on and adding a few other stuff. I'm looking around for a nice set of jdm rims at the moment. Lower the car some more as well
Enjoy- Tony