Thanks for hte comments guys!
Kuroneko, Straight sells POR15 and fortunately, they have a shop here in Nagoya! It's a bit of a drive, but it's the genuine stuff. Mrflibbles, I sure hope it lasts another 40 years, haha. Although, to be honest, I got a bit ahead of myself when I said there was no more welding to be done.
Speaking of welding, I forgot the I had to do something about my seat mounts. For the life of me I couldn't figure out why someone would take out the seat mounts and then screw them back in. So I decided to pull as many of the screws out as I could and then weld the guys in place.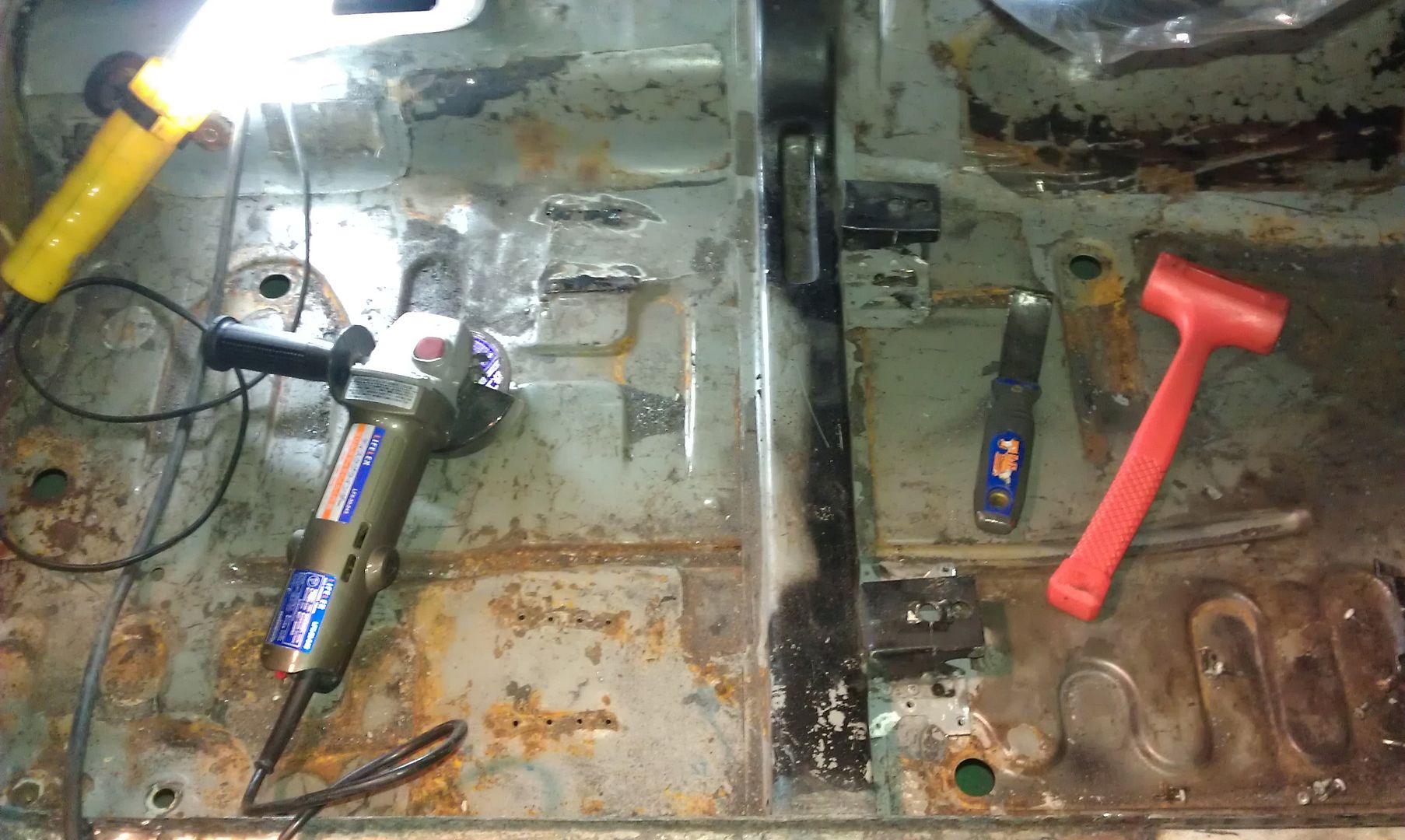 It was at this point that I realized someone pulled the mounts out because they wanted to lower the driver's seat! You can see here how much shorter the rear mounts are.
It's not just the rear mounts either, here's what the factory front mounts look like.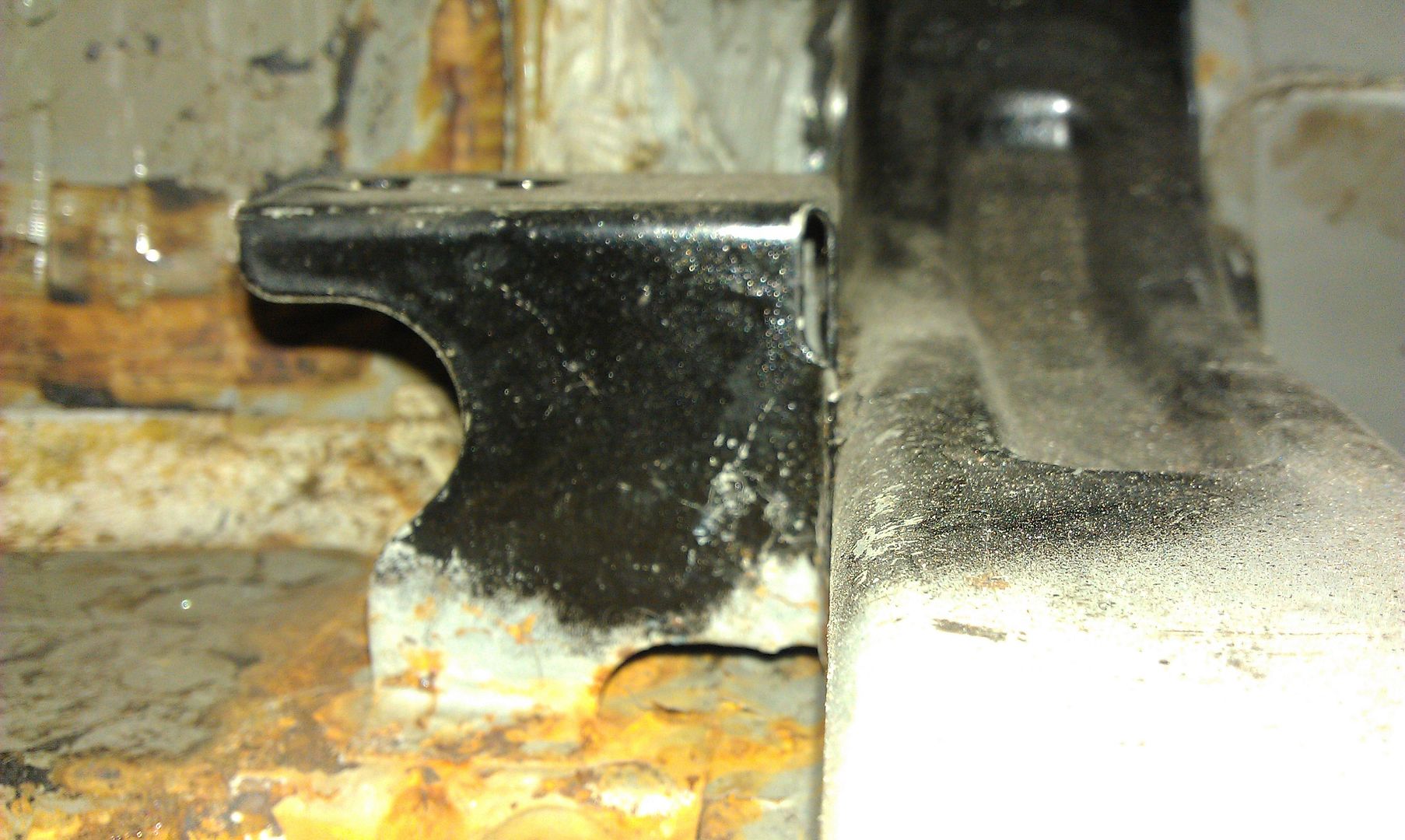 And this is what the shortened mounts look like.
Since I'm the better part of 6' 3" (nearly 195 cm) I figured that that wasn't such a bad idea. So I welded the guys right back into place at the same height they were at.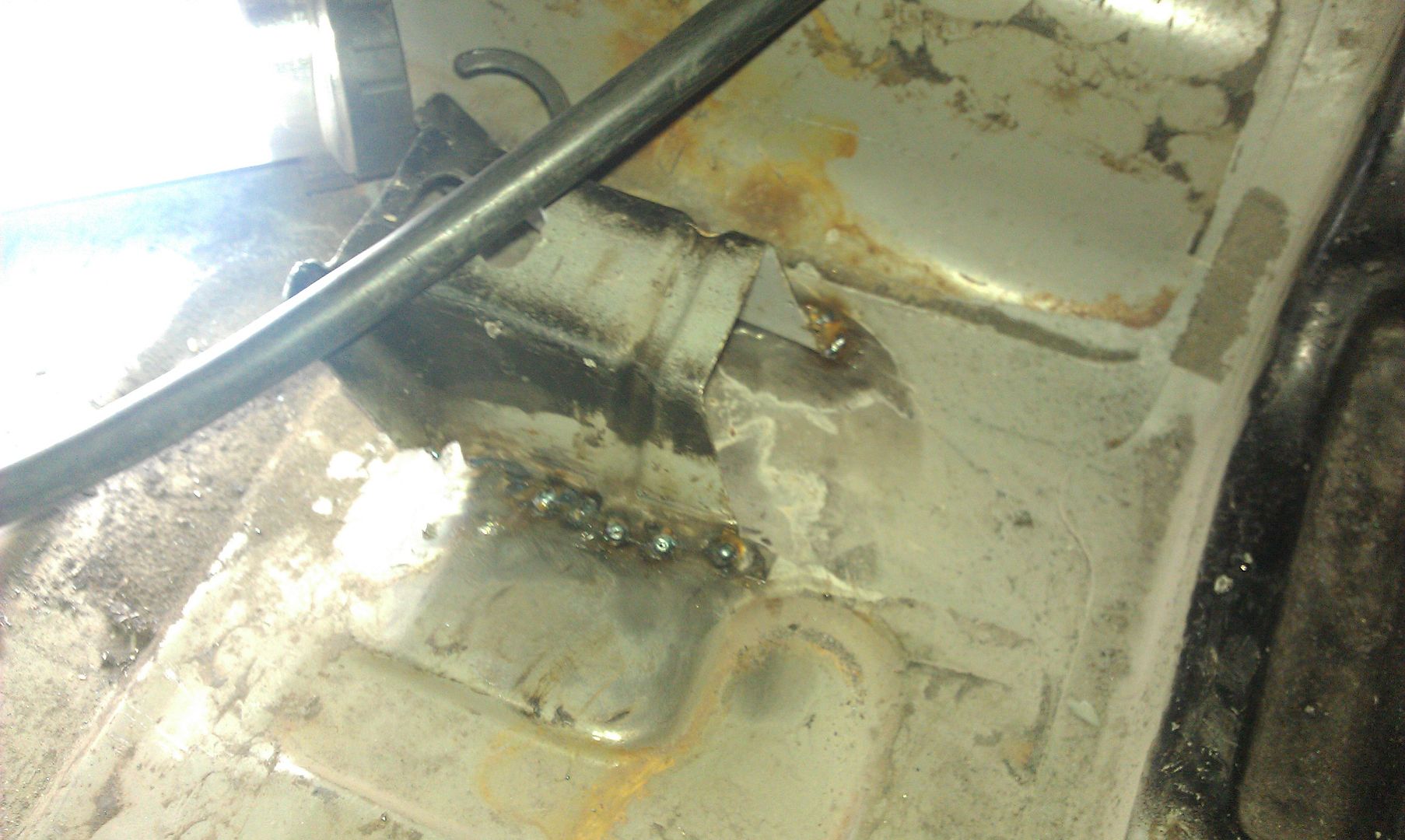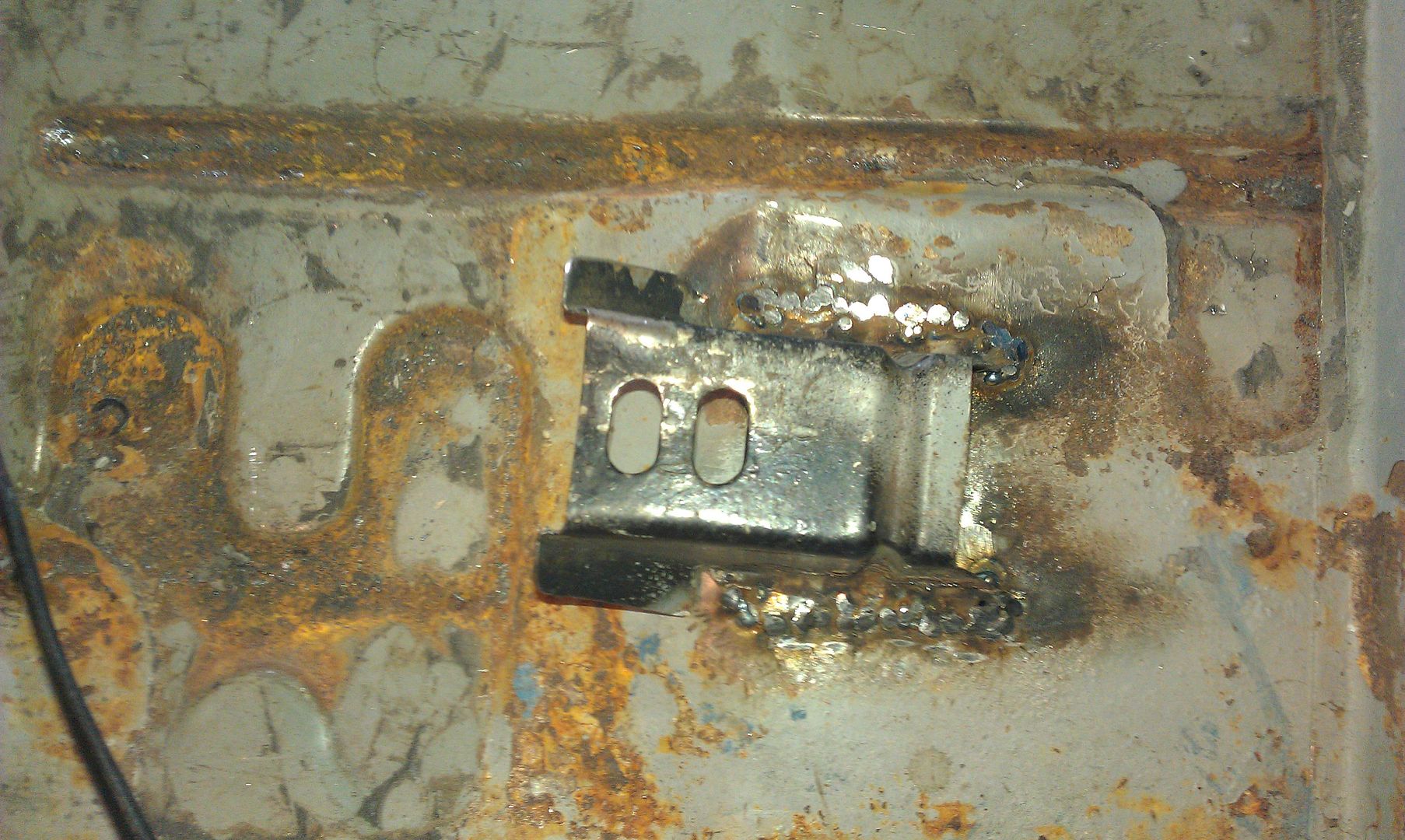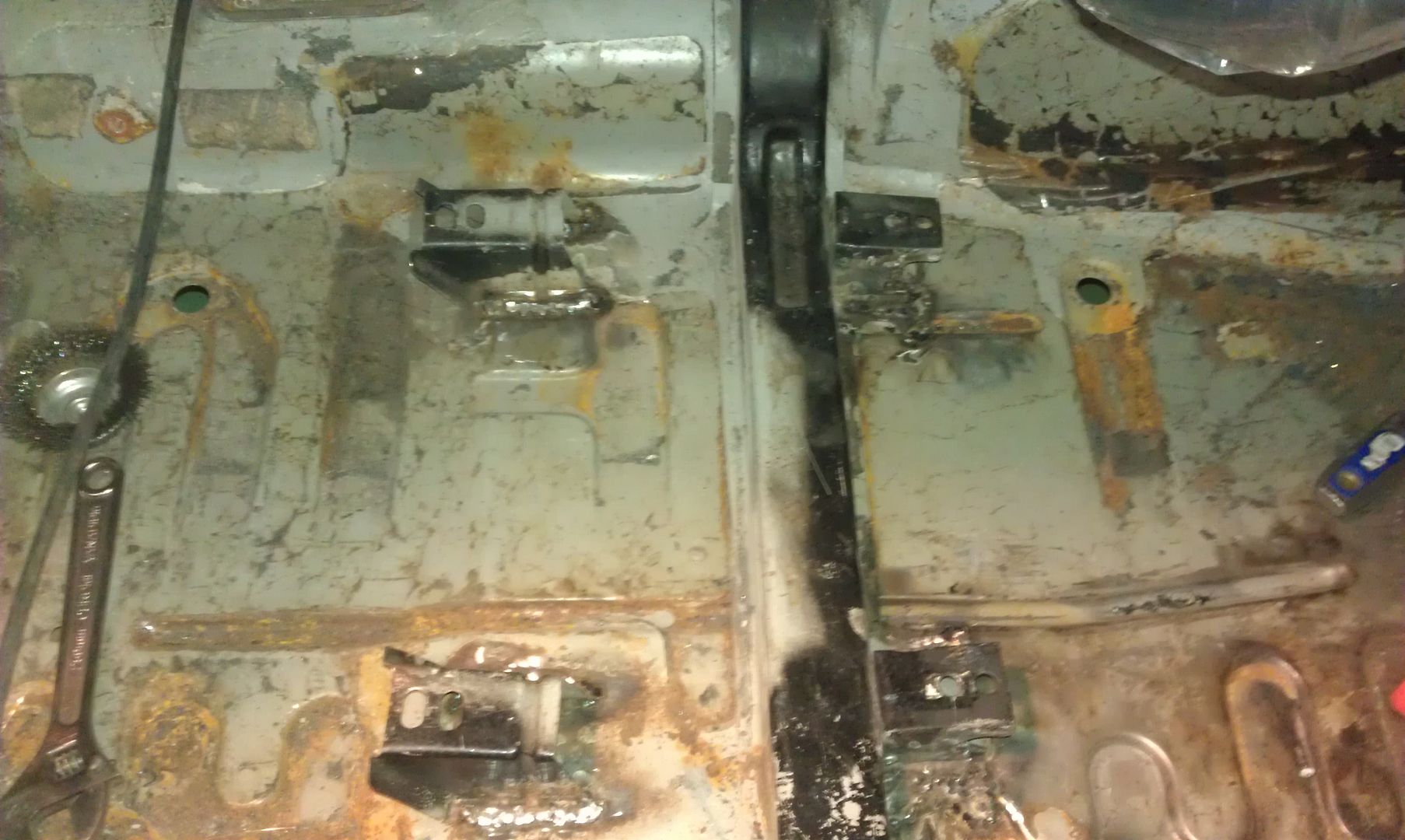 Next up there was spot in the spare tire well where the metal had torn. The exhaust hangers are welded directly to the bottom of the spare tire well and time had taken its toll and ripped the steel a bit. So, I kept right on welding and welded that tear right up.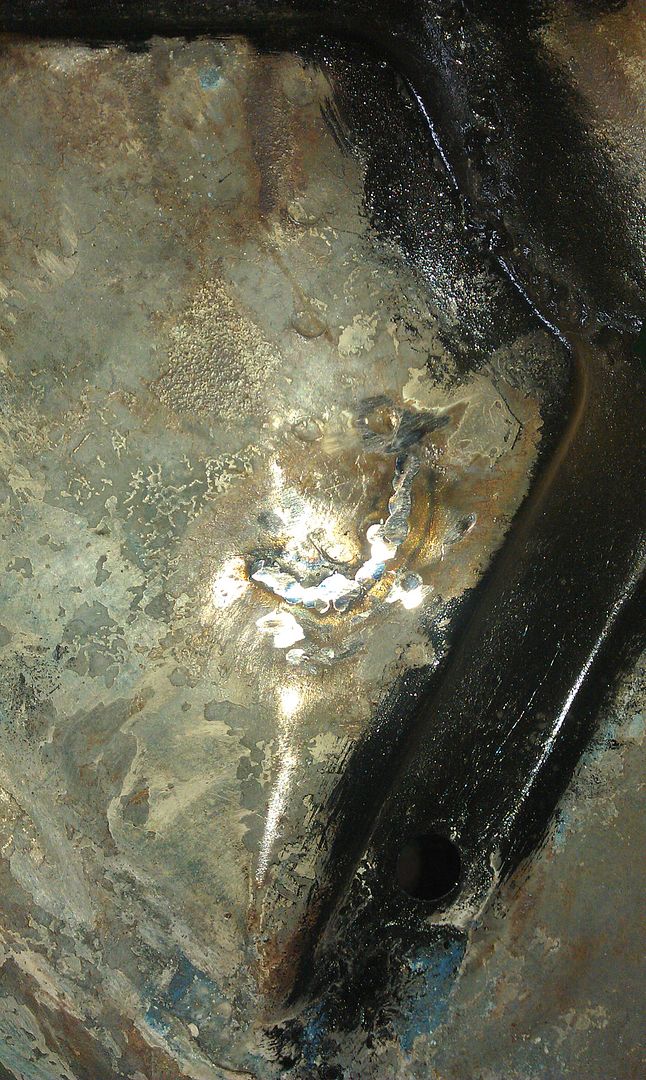 My next goal was to remove any remaining body filler and see if there was any surface rust building beneath. In doing so, I revealed this hole on the driver side rocker.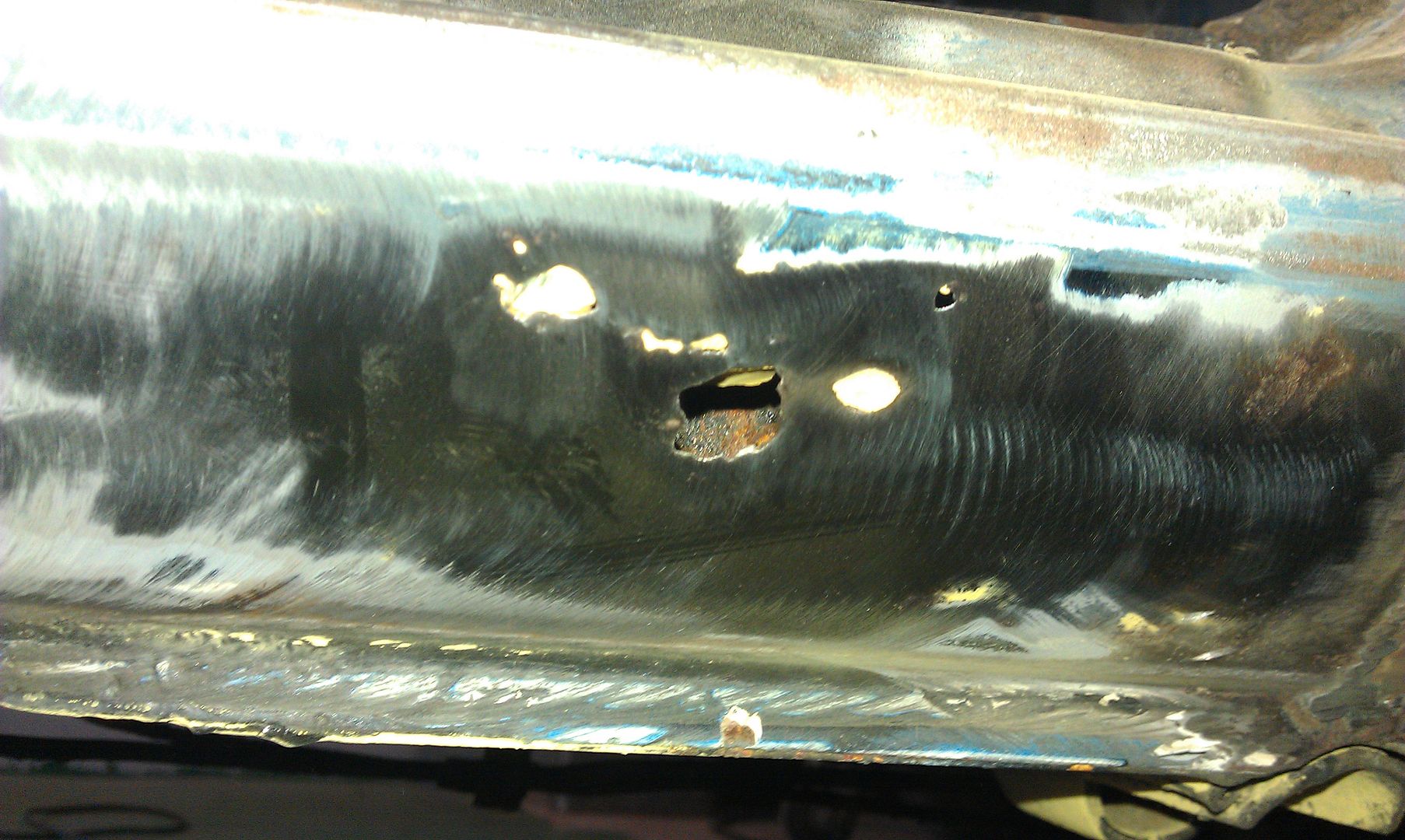 So, I patched it right up!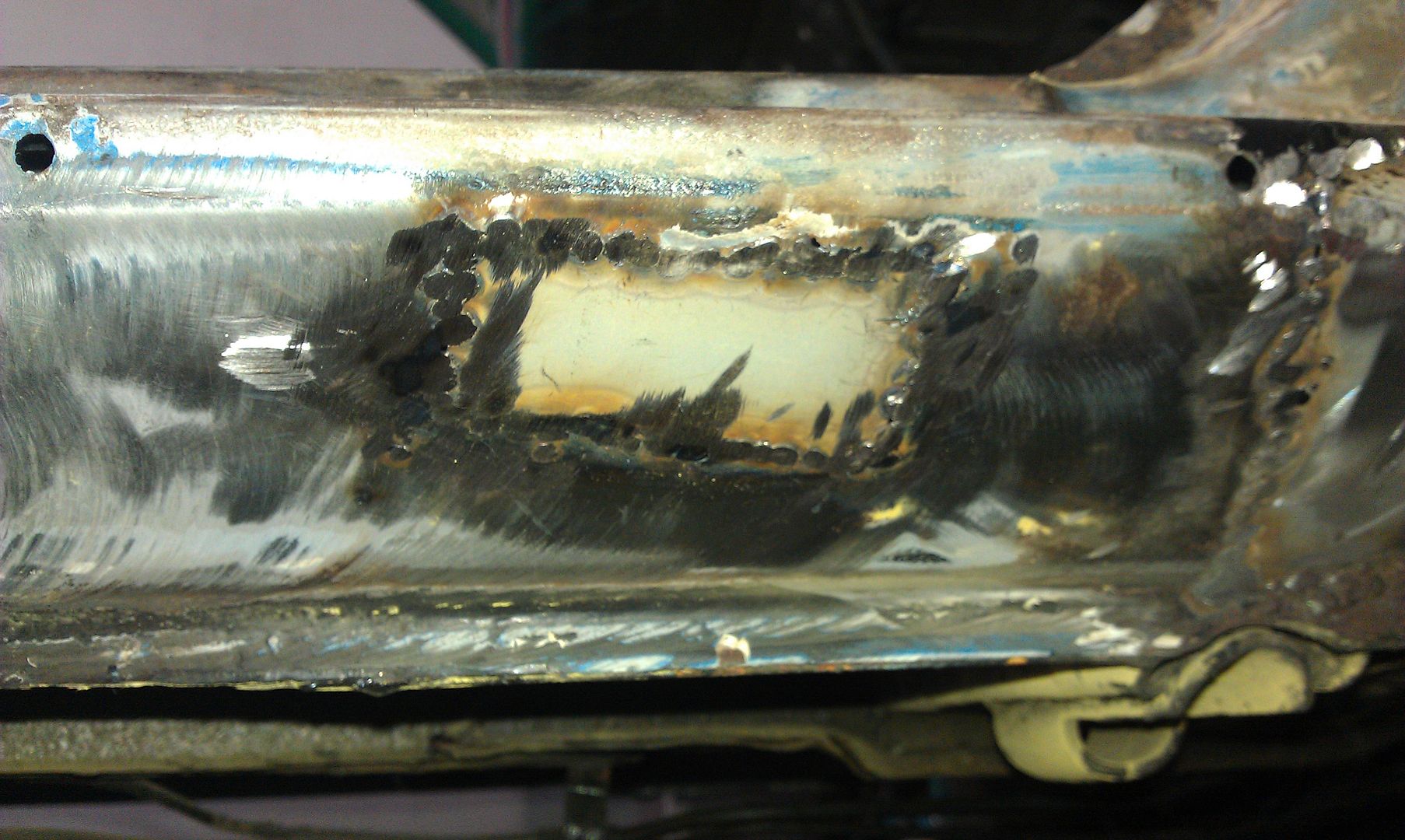 You can see how close it was to my previous repairs here. The filler was so thin I thought it was just thick paint, oops.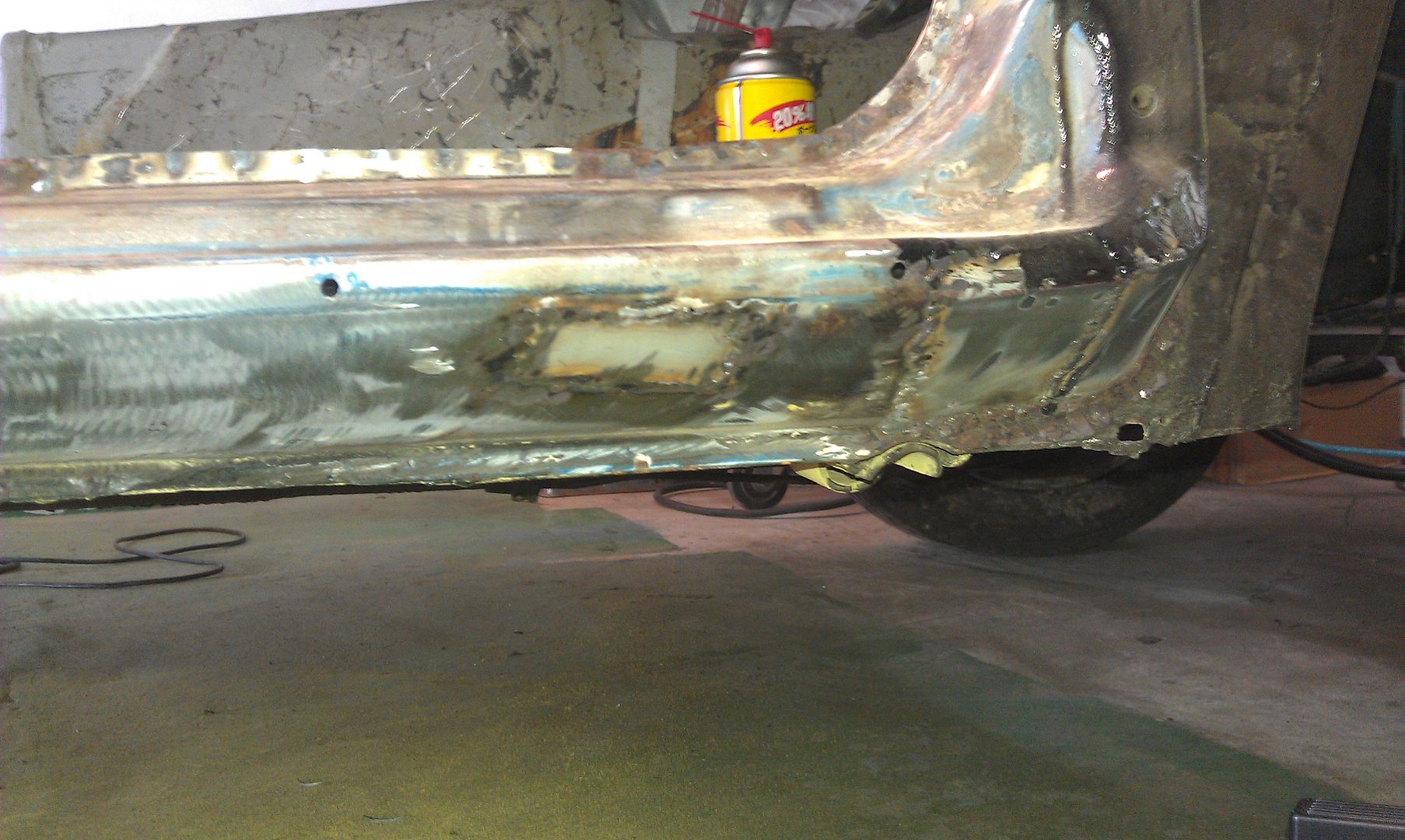 Next I discovered this rusty bit on the surf line fender on the driver side.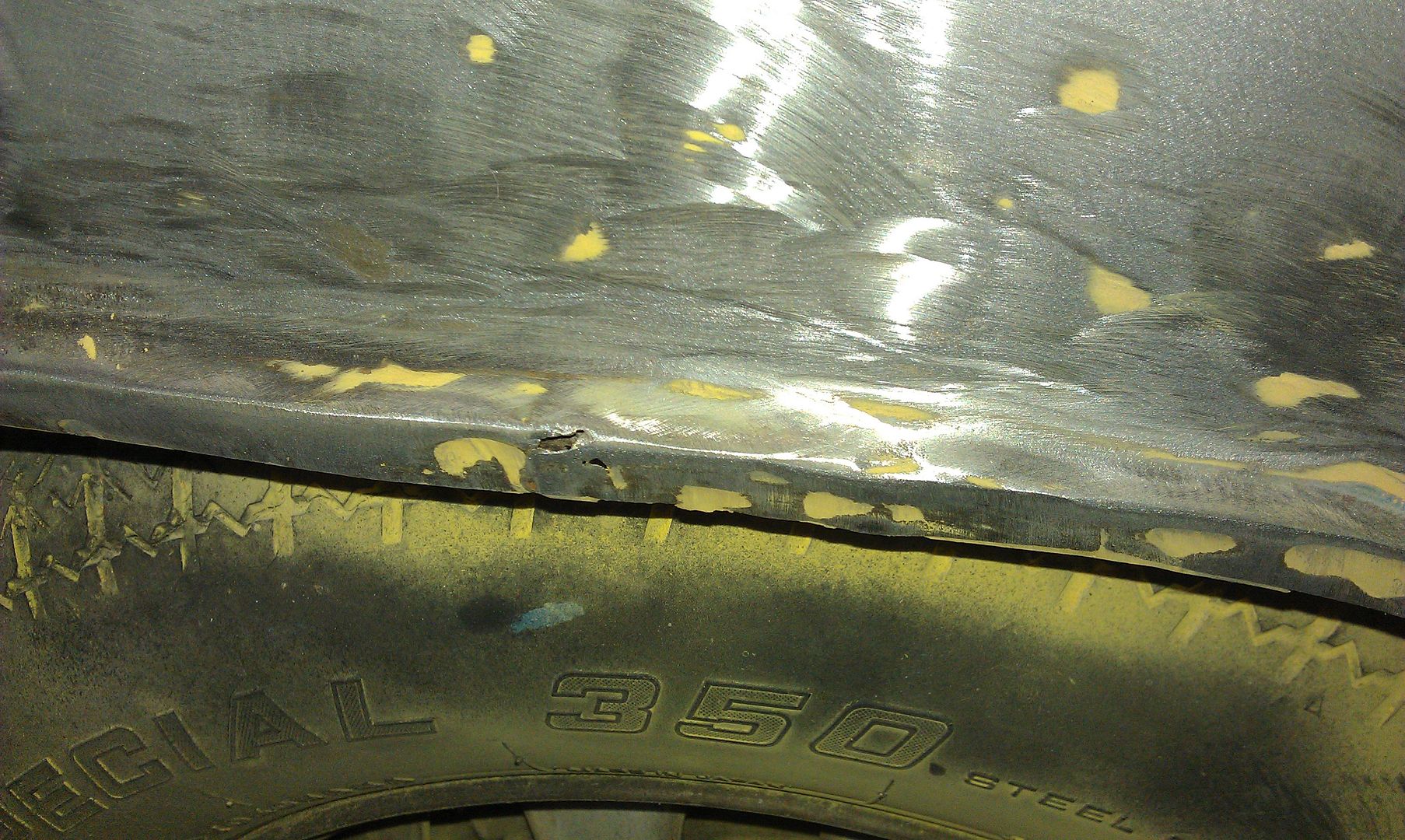 Ya, that didn't last long.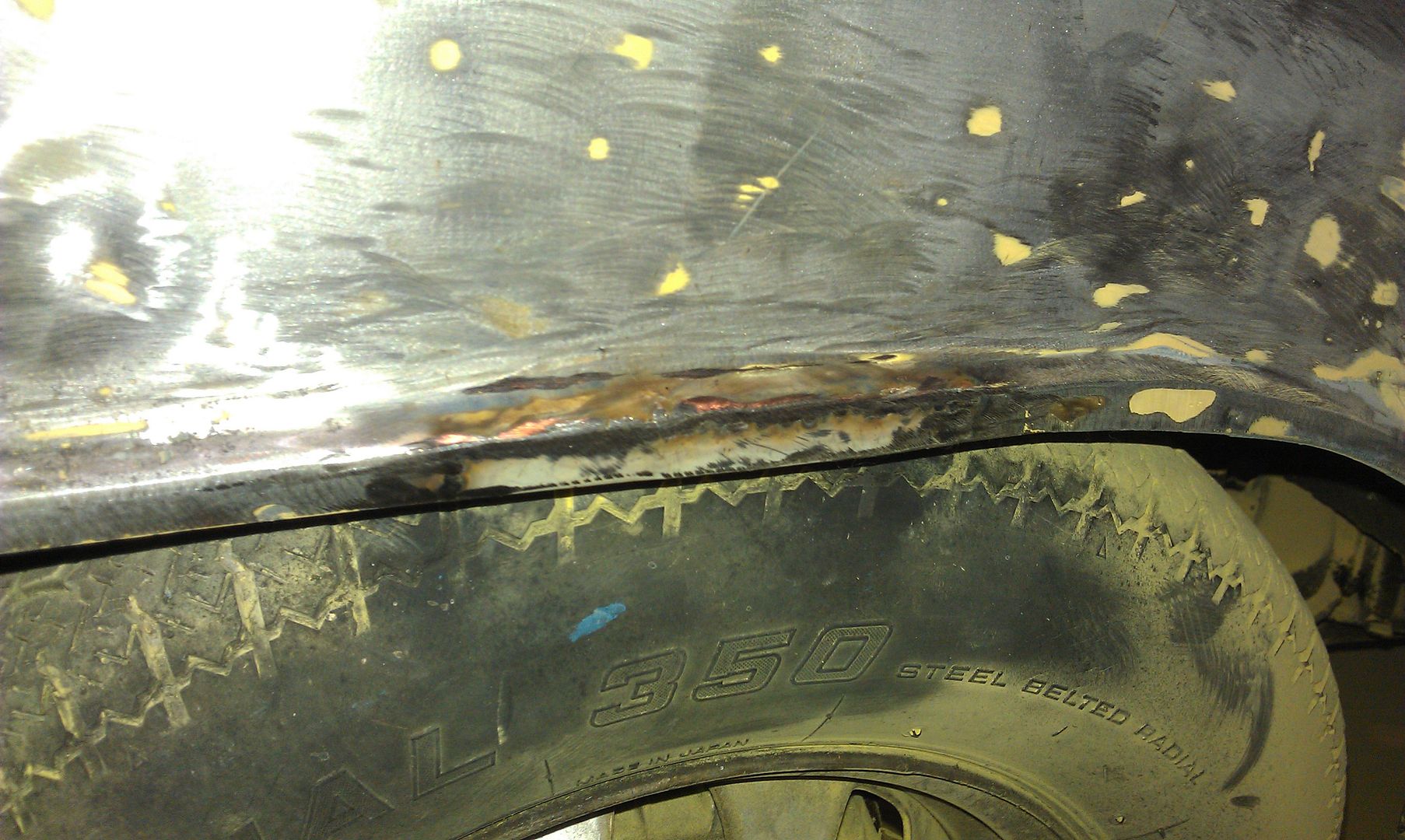 On the passenger side, I was removing more putty and discovered this hole that was just filled completely with body filler!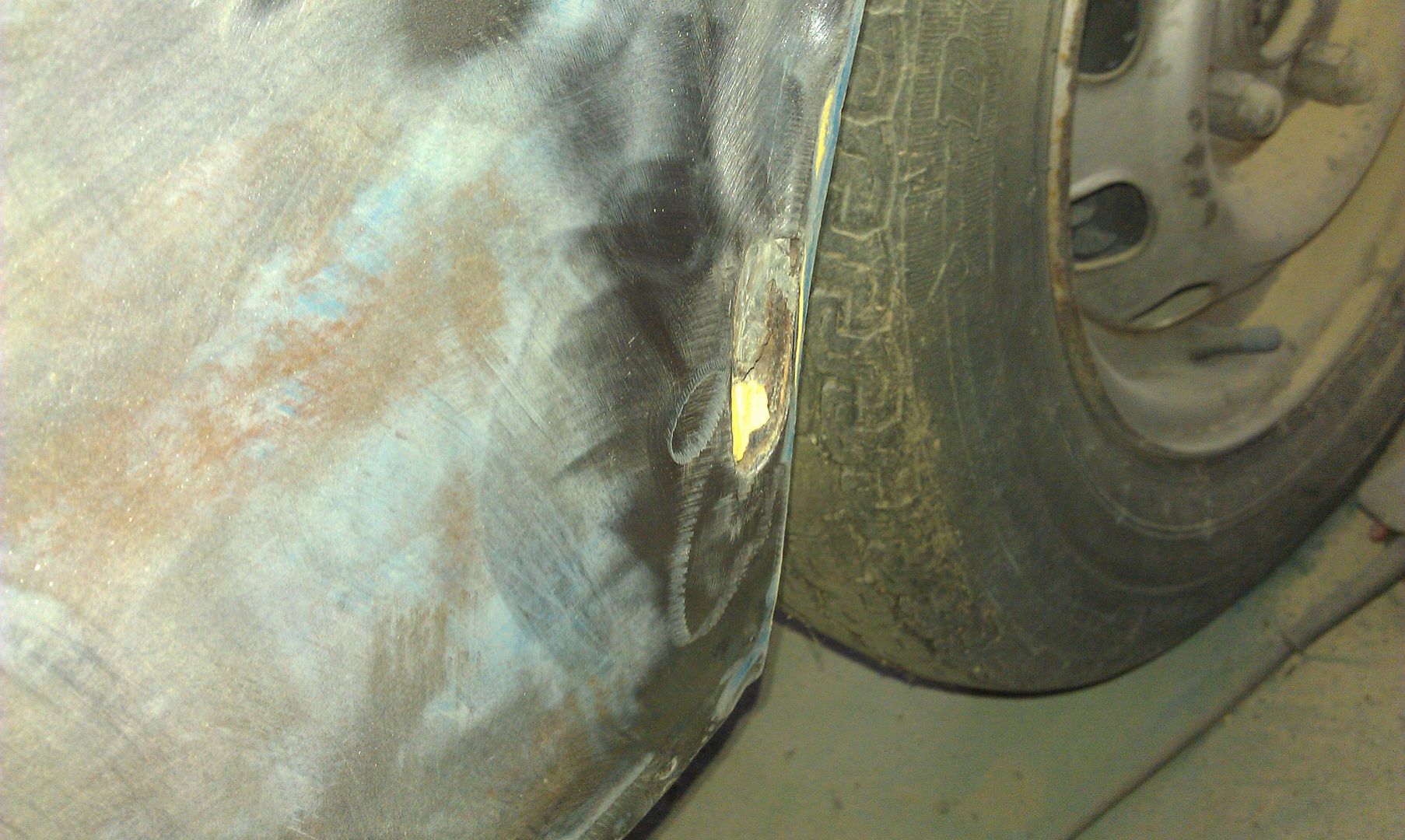 Since it was right in the curve at the front of the wheel arch cutout I knew this one was going to be tricky. So I cut some steel, bent it as best as I could and welded it in place. It's still going to require some filler to look good, but for the most part it should be much better than what was there.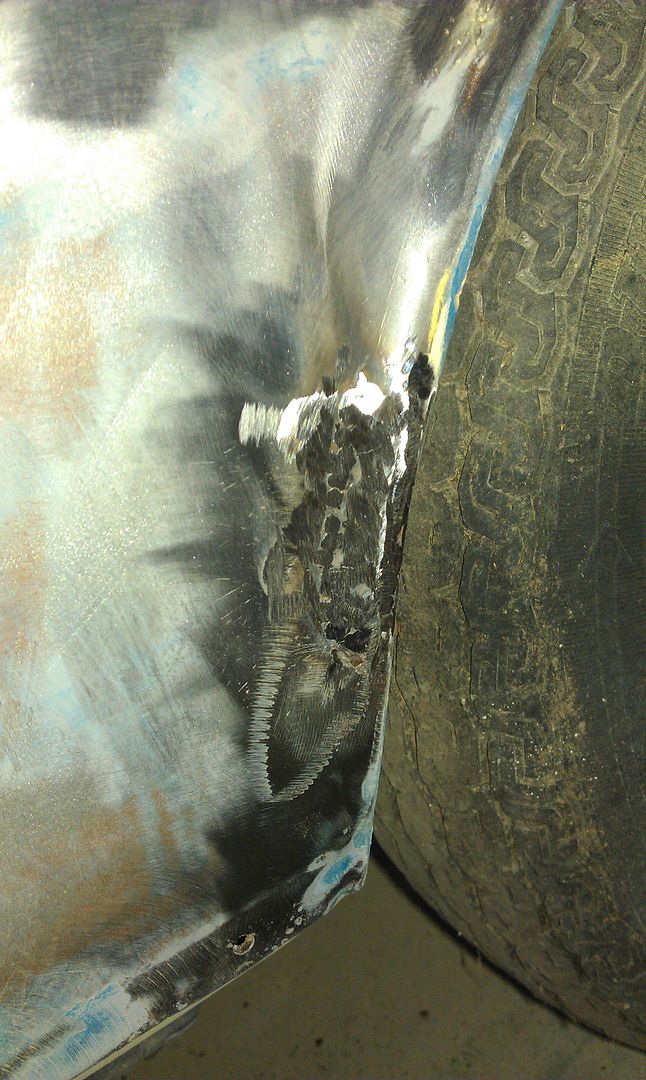 Next I wanted to get the Bellett out for a proper clean so that I could paint the floor pans, rockers, bottom half of the engine bay and trunk with POR-15. So I rolled her out into the sunlight.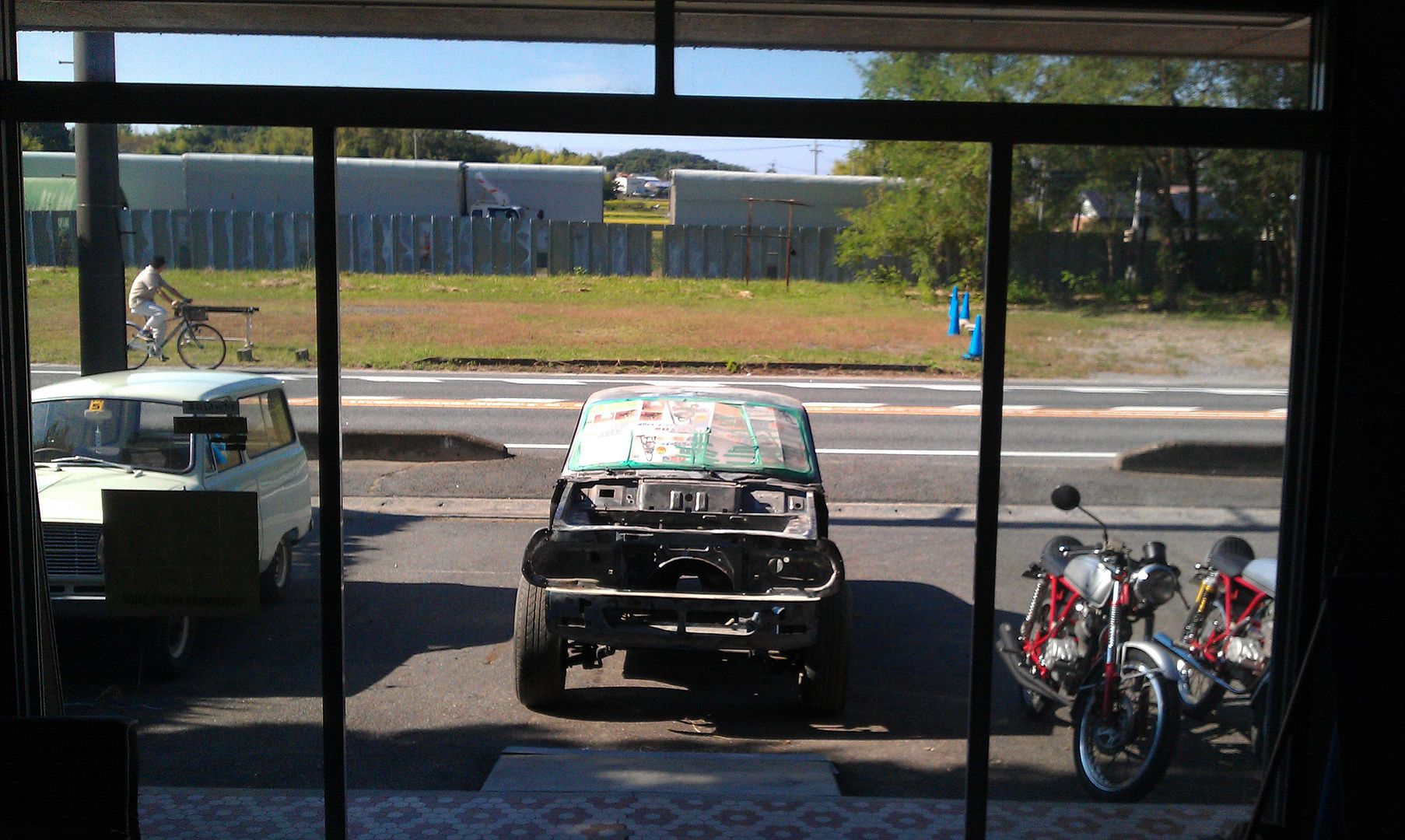 This meant rolling out the Mitsubishi and both bikes as well (my buddy is currently storing his at my place until he locates a suitable abode in Tokyo).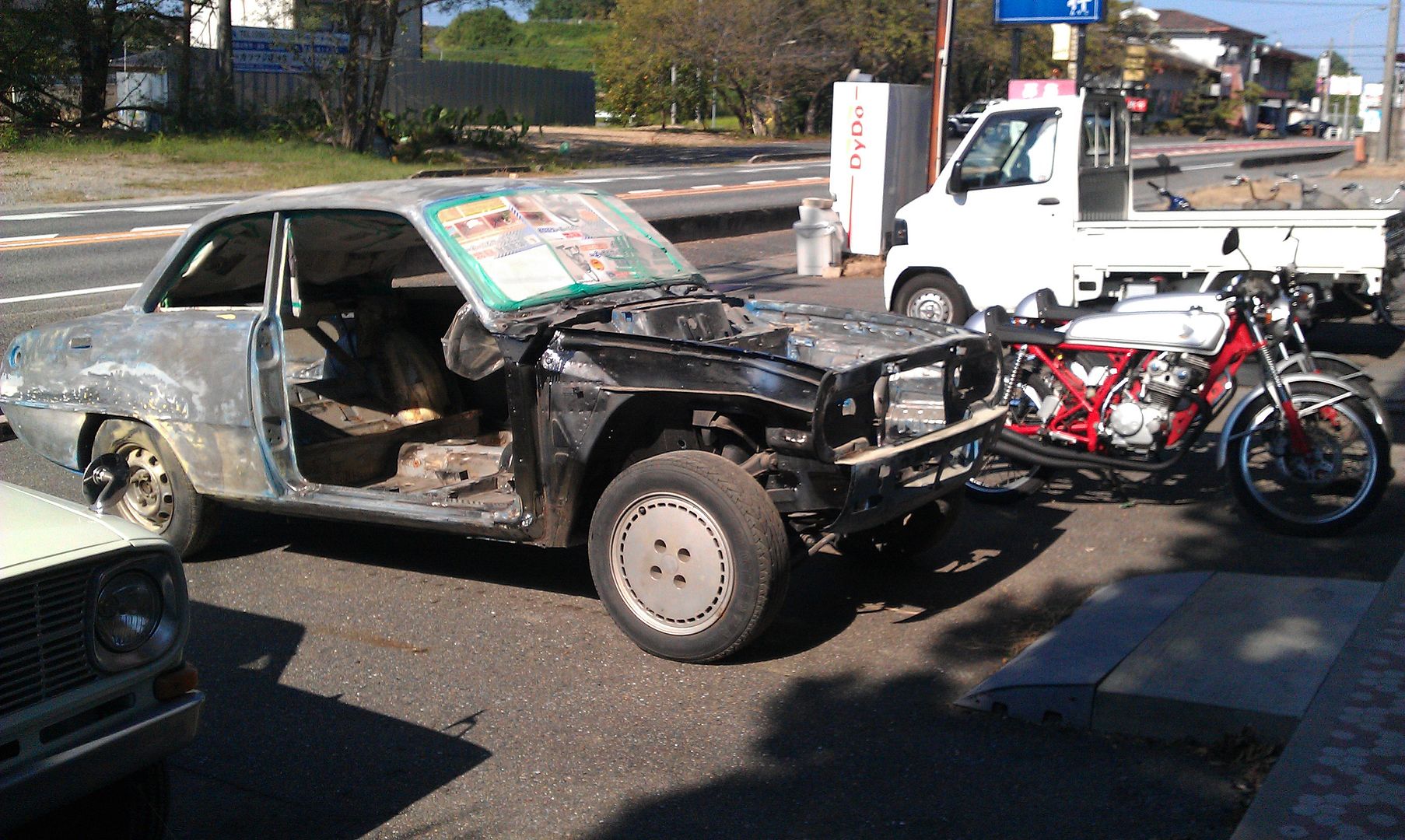 And since the garage was a complete disasterpiece, we decided to clean the whole place up from front to back!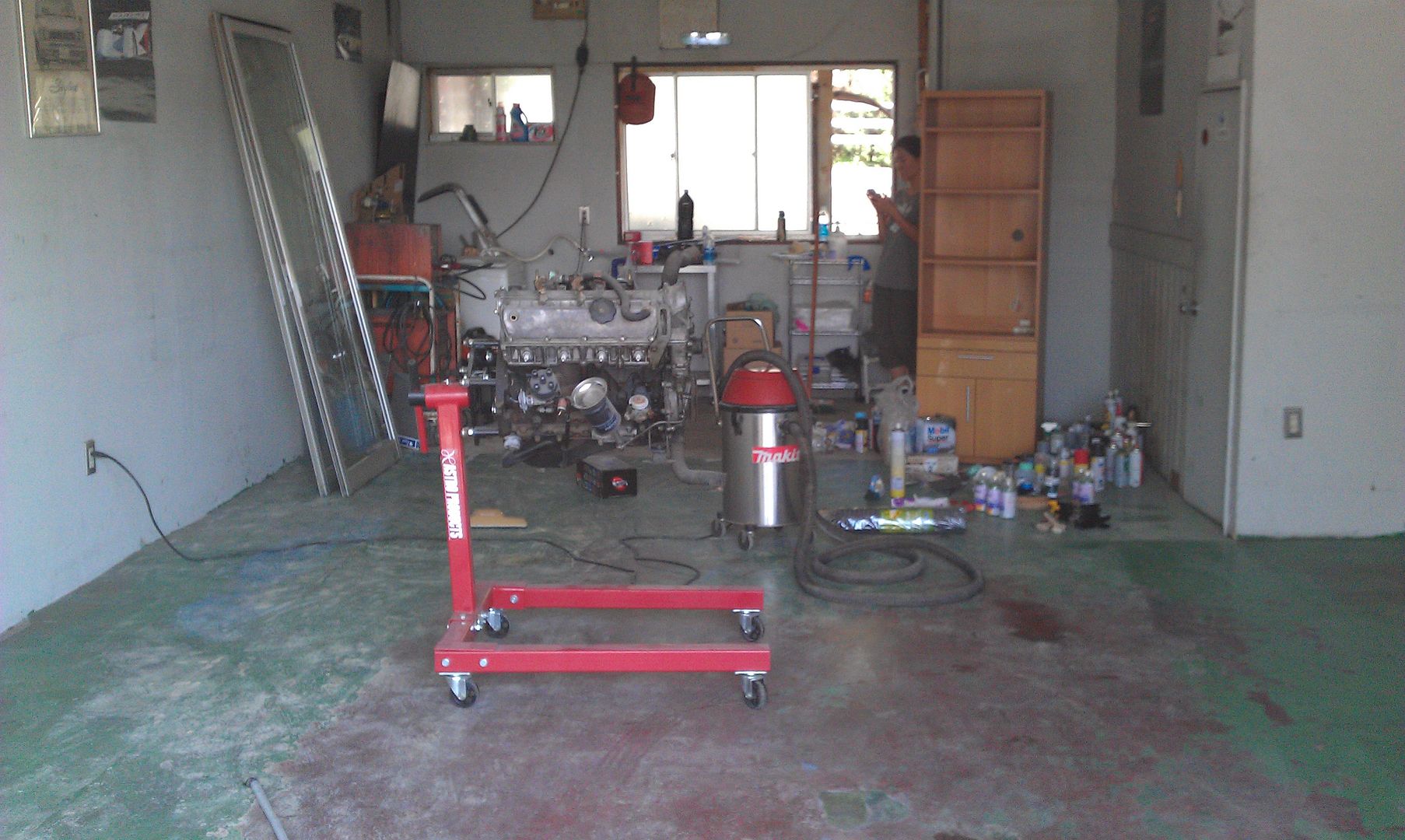 Which meant pulling everything, and I mean everything, out!
The result was worth it though!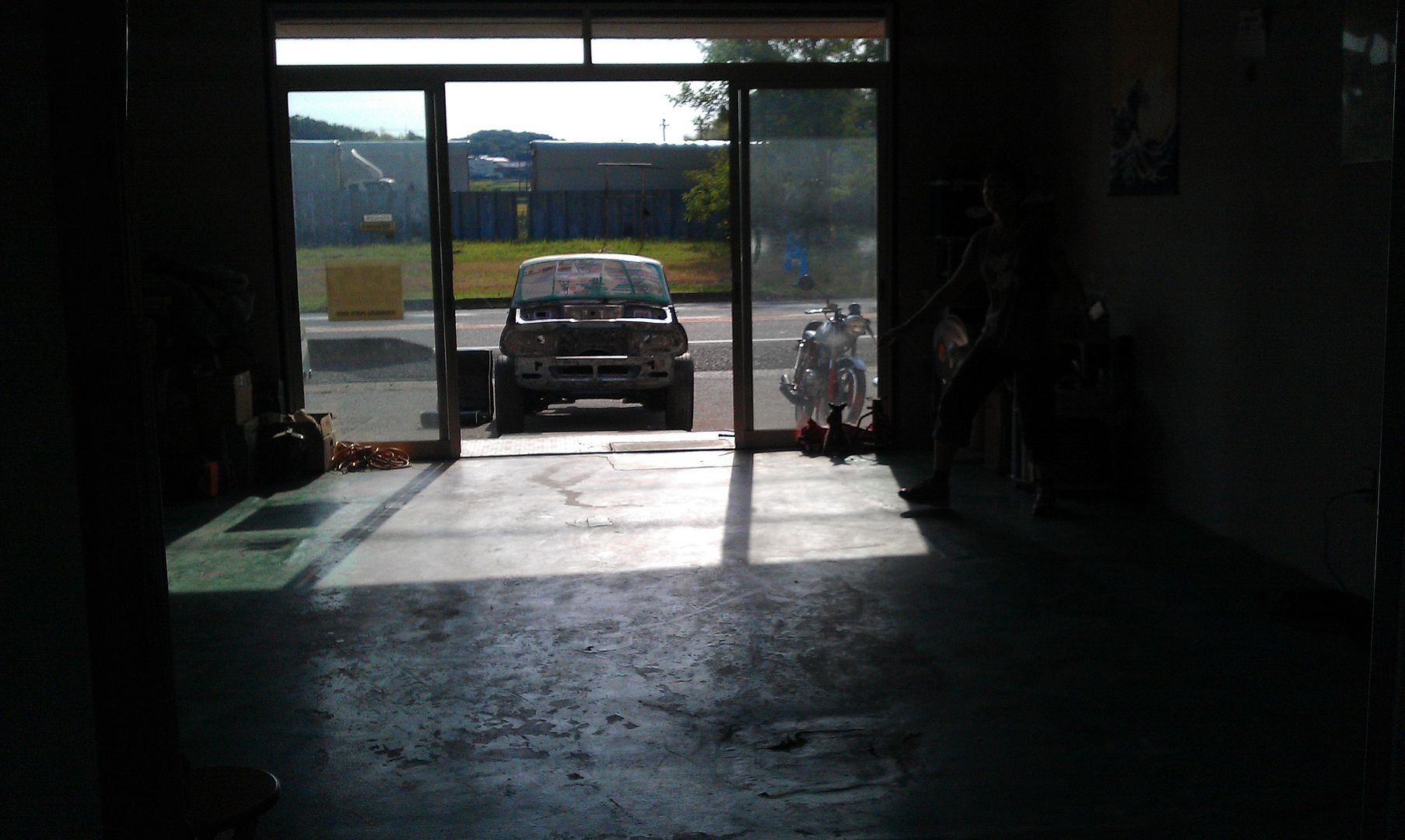 And that thoroughly wore both my girlfriend and me out! So, we called it a night after pushing the cars and bikes back into the garage. I'll get to putting some POR-15 down hopefully this week sometime!
Thanks again for the kind words guys!
Cheers
David