I found this engineless 1971 Toyota Crown on craigslist one night out of boredom and got the idea that this could be a good candidate for my project car. I'm not much of a mechanic myself, however, I became friends with a co-worker (at my new job that I got in the summer) who had his own workshop and worked with mostly Nissan 240SXs and one Datsun 240Z. He had suggested that I should look for a project car to work on for good fun and something to not bore myself with my daily 1999 Honda Accord (In lovely...beige) that was passed down from my brother.
This all started due to my habit of going to craigslist every couple of nights to look for an interesting car that I COULD buy, but not really keep. Since my parents are really strict on how money is spent... (Part of our family culture) But the Toyota Crown really hit the spot for me, I fell in love with it just looking at the pictures off of the craigslist ad! (Which could have been a bad thing.) After talking with my friend about the possibility of working on a Toyota Crown (I had several concerns with it not being a good candidate since he likes to work with Nissan's and I decided to bring a Toyota. Although I feel that Toyota might be in my blood.), we agreed that it would workout.
The car was listed on craigslist for $950 and I emailed the person who put up the ad showing my interest. Turns out the person who put up the ad was a friend of the owner. We talked for a bit about setting up a date for my friend and I to look at the car. (It was up north about an hour away from us) Took a trip up north, liked it, and went back to negotiating with the owner. Got it down to $800 (couldn't go lower, but tried), bought it, got a trailer, and then brought it to my friend's workshop. (I didn't even tell my parents that I purchased it, but they found out eventually) I never thought I'd have myself an interesting car at this age. It may be ambitious, but I was sure it would be worth it. I knew the Toyota Crown existed, but I never knew about this generation and that it was sold in the U.S. Uniqueness is what got me. I love being different.
Enough talk, time for the pictures!
(Sorry for the amount of pictures)
Picking the car up from the barn: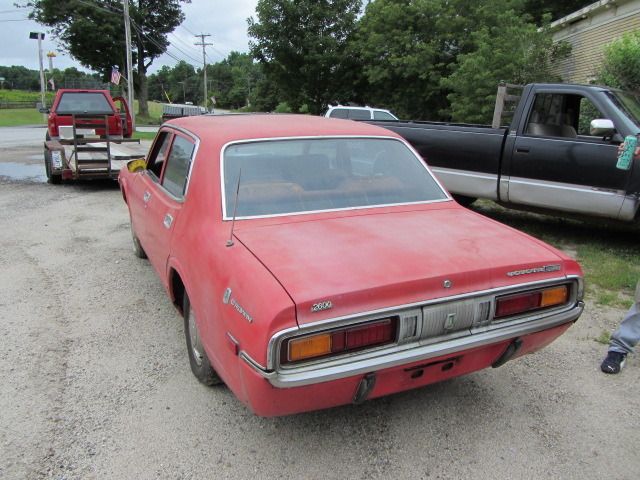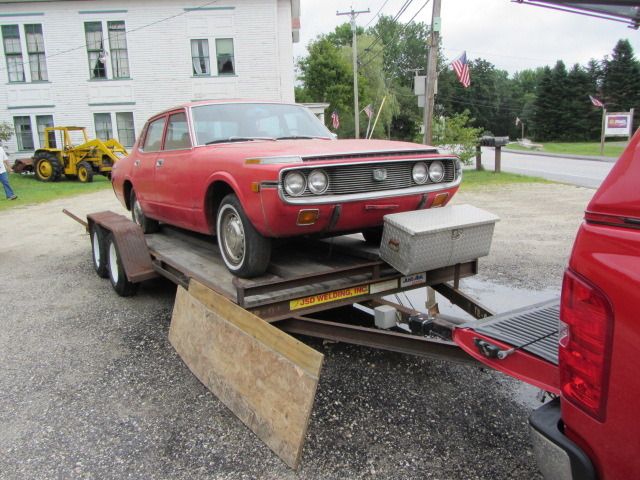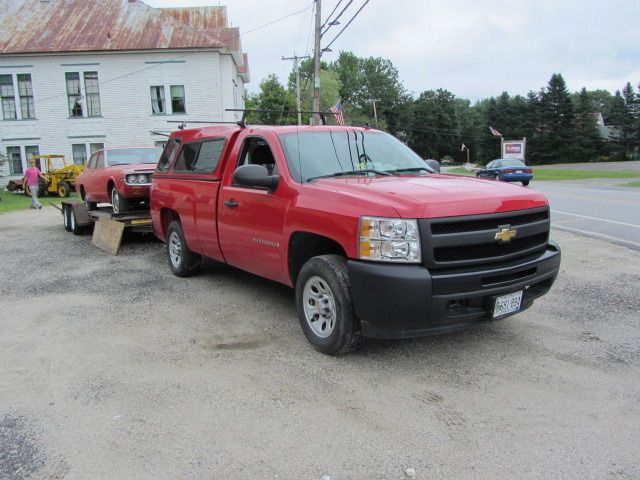 On the trailer back to the workshop: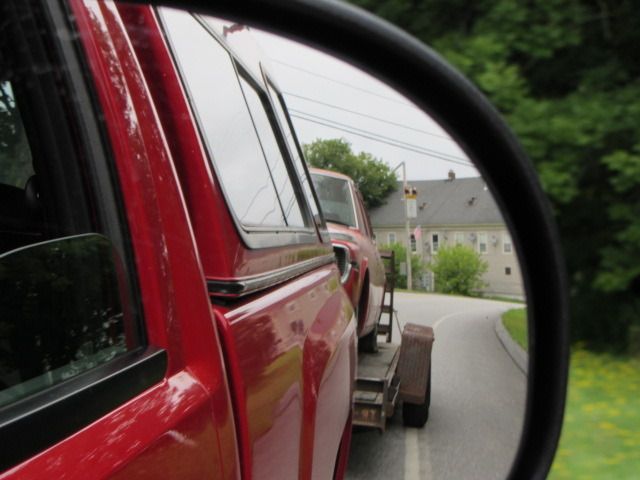 Dropping it off at the workshop!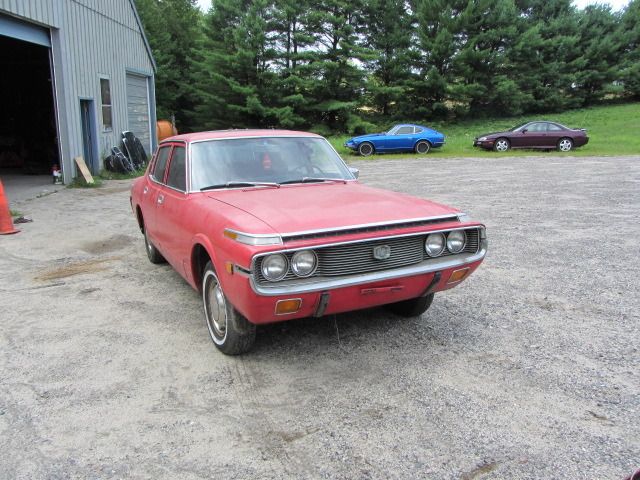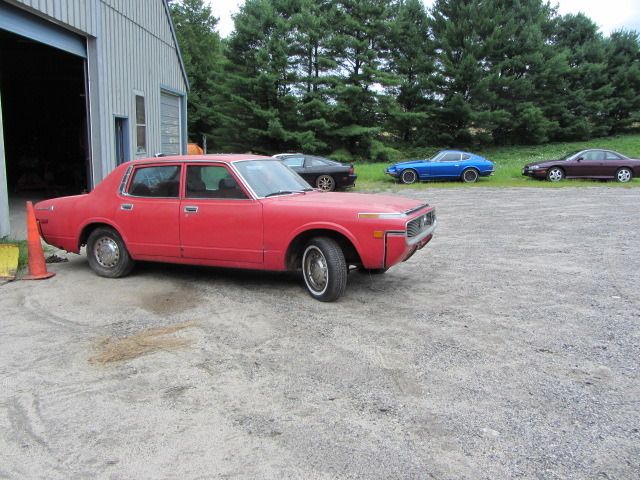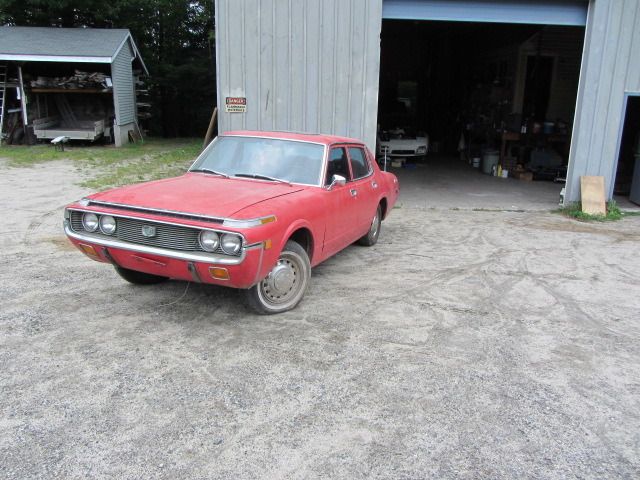 Interior and close-ups: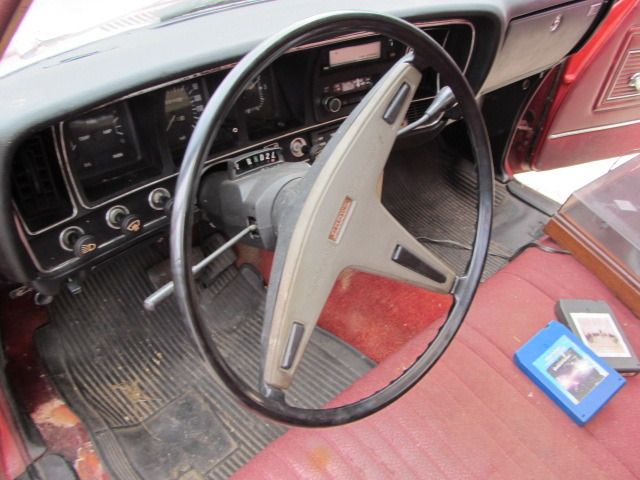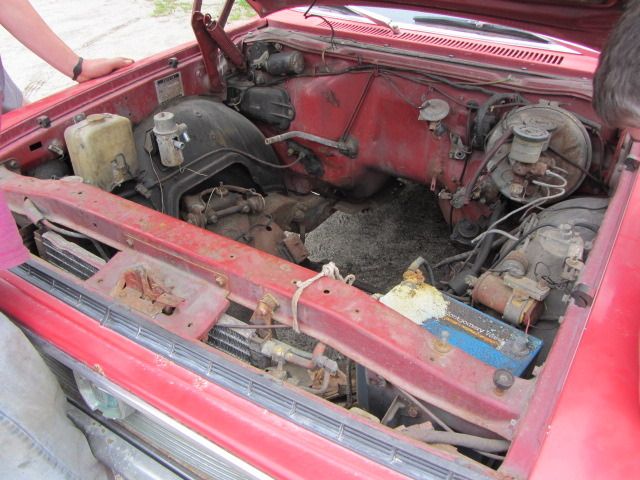 Even came with a record player and three 8-tracks!