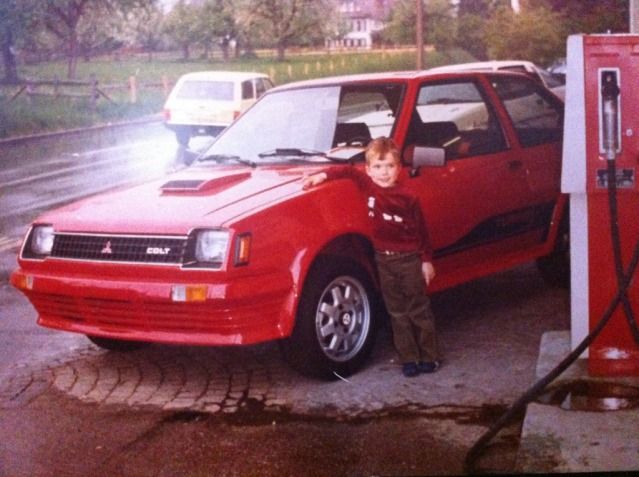 Hi at all, i'm 34 years old, grown up just one Floor above my Parents Mitsubishi Dealership (*1980).
Now i dont have to explain what Brand i'm into...
I work as Mechanic here and about 10 years ago i started to complete and sort our old stock Parts and Workshop Manuals.
As one of very few Dealers in our Country, we can cover most Swiss Market/EDM Vehicles... "never throw away a Manual or Microfilm".
Above you can see me at the age of 6 with a new Colt Turbo.
Well... i still look kind of good, but i have doubt's the Colt made it trough the 90's. Sorry Colt Turbo Fans.
My actual Cars:
1978 Lancer Coupe 1400 GL A72 (PROJECT)
1982 Colt 1200 A150 (ROUGH. MAYBE PROJECT)
1984 Lancer EX 2000 TURBO A176 (RESTORED)
1995 Skyline GTR R33
2000 Lancer Evo 6 TME
2010 Nissan GTR R35