Thanks Paul I'll check them out. I'll give Mazda a call during the week.
The part number for the strut tops is BB62-34-390 as posted on AR. They are currently out of stock but give Mazda a try in 6 to 8 weeks as they are doing another run of them. The caps that go on to the strut tops to cover the shock thread are available as well to complete the setup for those interested. Its probably a generic part for most early Mazdas including the Rx7's.
......more work getting done
Brakes are being fitted with new seals to make sure there are no leaks. While I'm at it there will be new flex lines made to connect the caliper to the inner guard. Note that these 4 spots have a hydraulic circuit between the halves.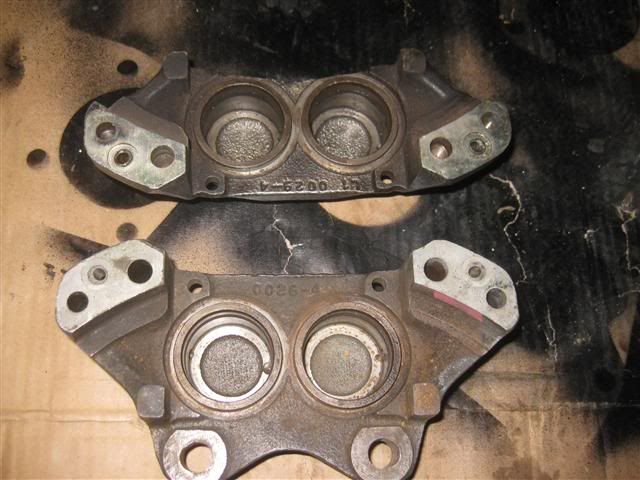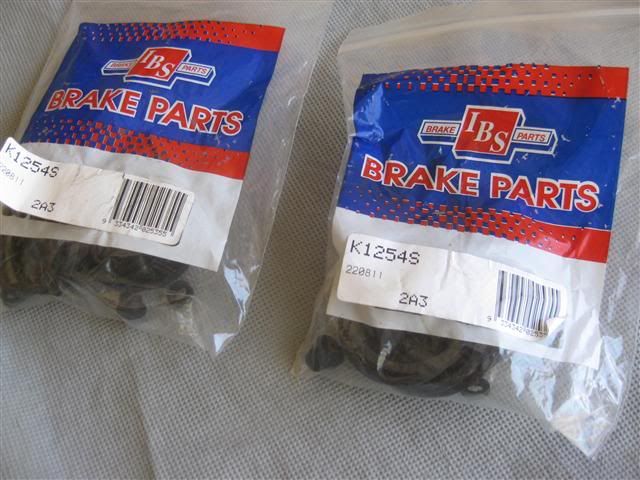 New hardware was used to mount the headlights, the plastic clips had to be drilled out to accept the new screws.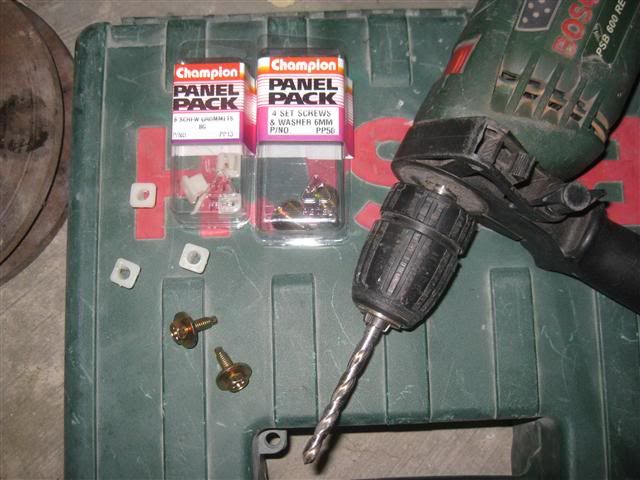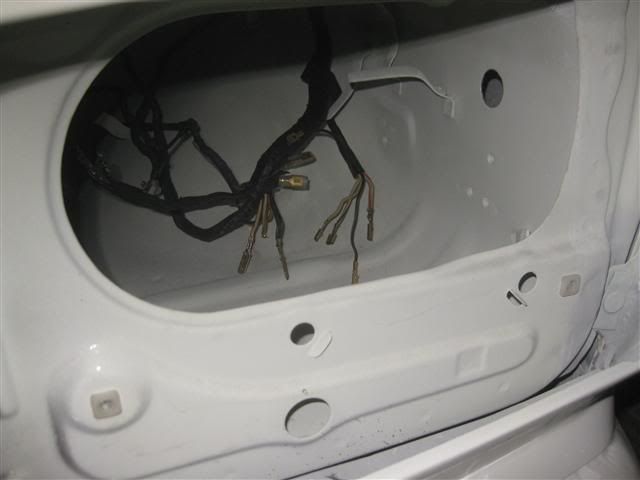 The new globes are H4 style which are replaceable. I bought relays out of a EA Falcon so the power doesn't run through the combination switch as these no longer grow on trees ! The wattage (power consumption) isn't much more that what the standard sealed beams used however they provide a lot more light thanks to technology and better optics.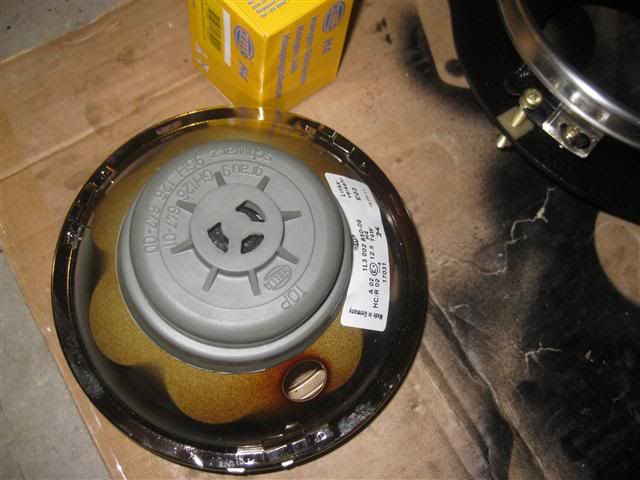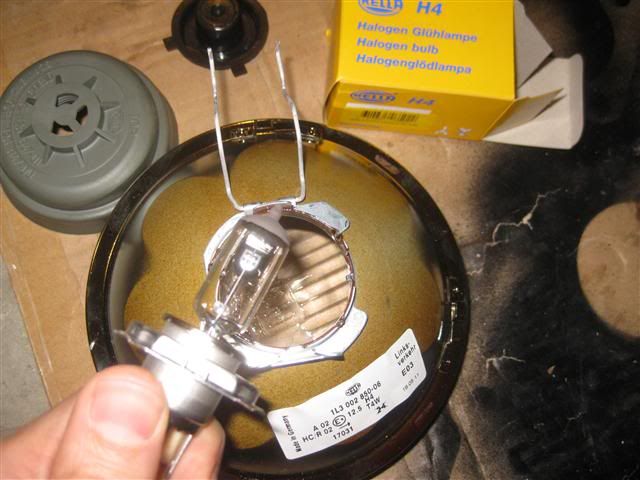 There's a rubber grommet on the rear side to keep moisture out. You can also see they use the standard H4 plug. Pic 2, genuine Mazda lenses that I found some time back for a fair price.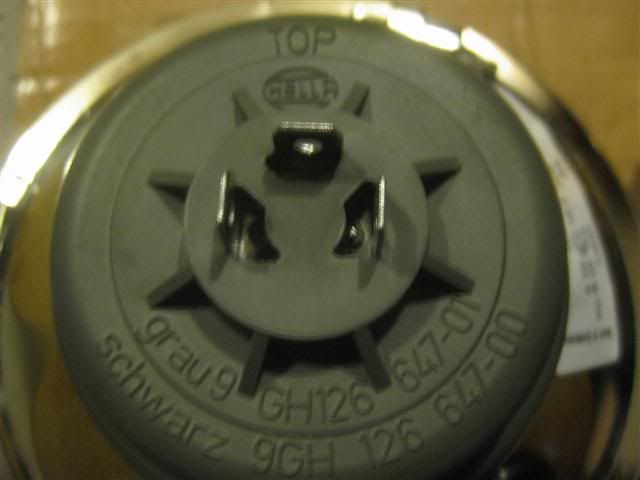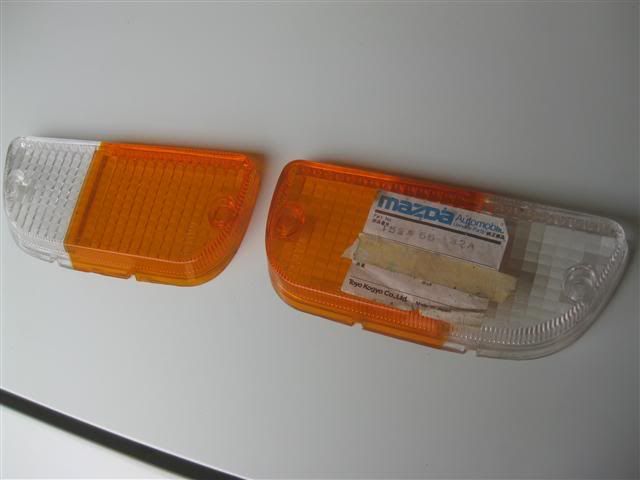 I reco'd the Mazda backings, fitted new wiring and insulation. Yes you can buy new repro ones for 13.99 but I like to use as much original stuff as possible. It seems a waste to throw them in the bin when they are repairable within 20min, faster than you can find them online, click the buy button and enter your credit card details :-s Pic 2, the car finally has a face. I once disliked the 10a front end but I now much prefer it over the 12a front end. Same goes for twin dizzies, they have an unusually cool appearance.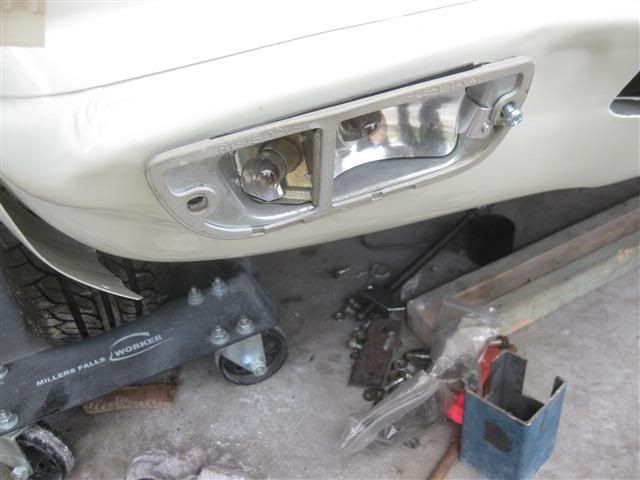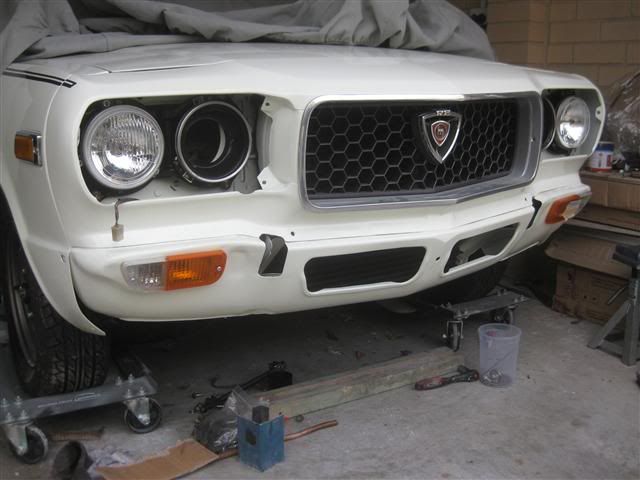 ...and here are the oil injection holes that I brought up last post, for the non technical these provide some of the lubrication for the apex seals. I thought they were a little small, apparently not.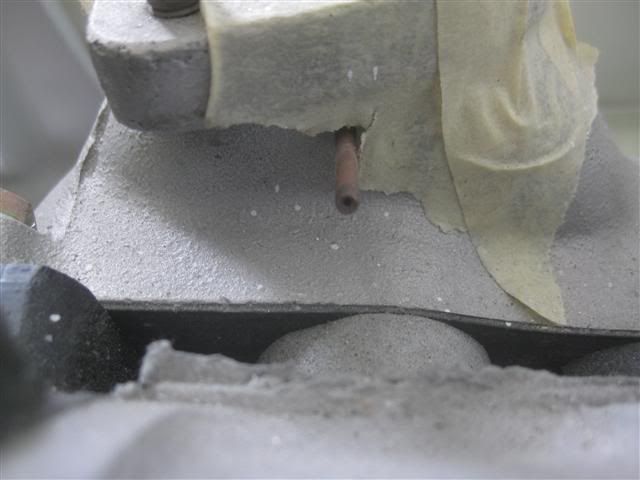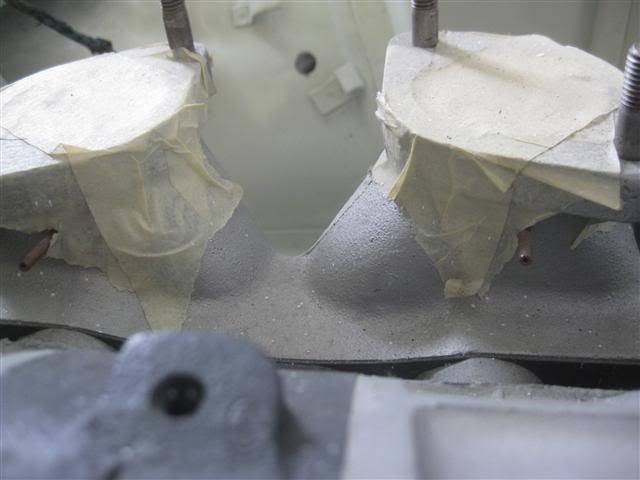 I had the horns zinc plated, they were horribly discoloured. You can see I made new gaskets, more on these once they are complete. Pic 2, I reco'd the pressure button radiator cap. The one on the left is brand new and sourced off Yahoo Auctions Japan, the one on the right is the original that I had replated and looks slightly better than the brand new one.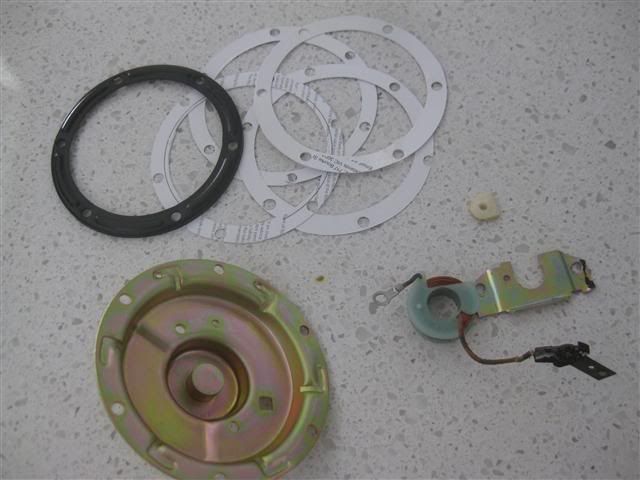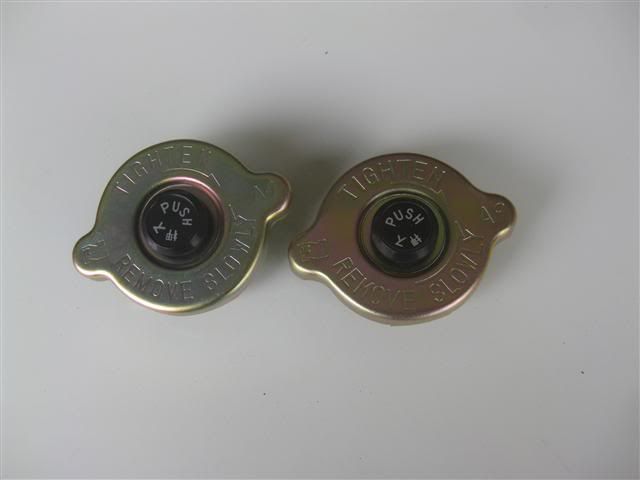 Some general shots, engine bay coming together. I had hoped to have installed the pure old school coolness 48IDA Weber but that will be covered under a future update. I've got a couple of unique ideas for that update. Pic 2, clutch bracket installed just need to make the steel hard lines.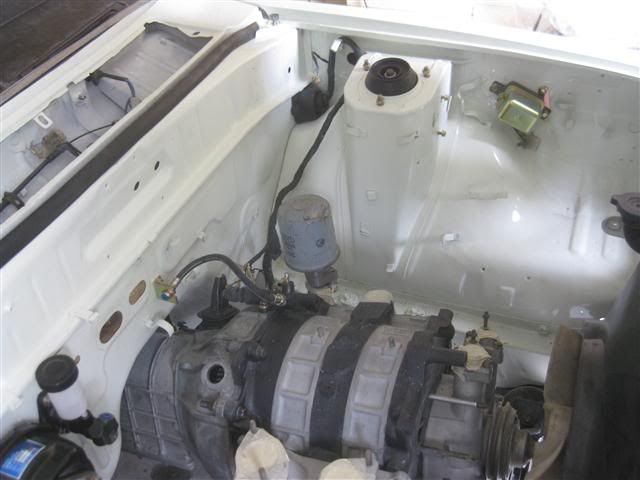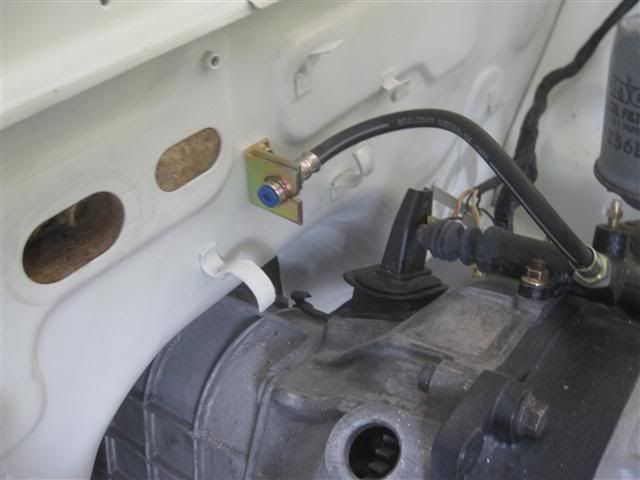 Pic 1, people frequently ask questions regarding torquing nuts and bolts especially in relation to multi piece wheels. The fact is there are no torque secrets, physics is physics. All you need is an accurate torque wrench and know the tensile strength of the nuts and bolts. I downloaded a couple of charts, they both displayed similar values (not exact same). My Australian made deflection style torque wrench is one of my favourite tools which I bought 20 years ago, cost me a fair bit of money back then. Pic 2, good old Hylomar for sealing the new diff. You brush it on, let the vapours evaporate, then bolt the faces together.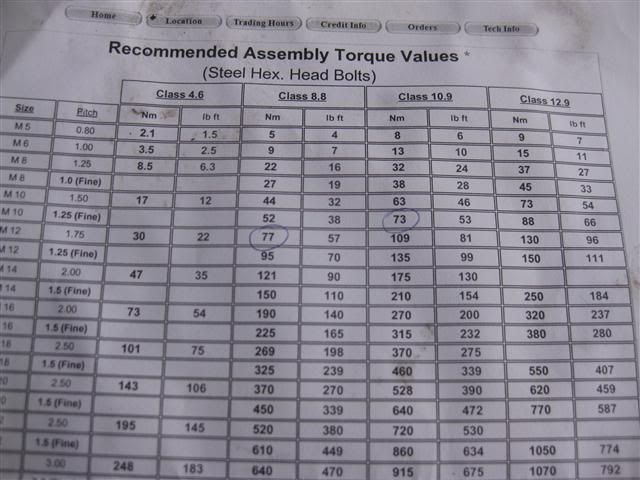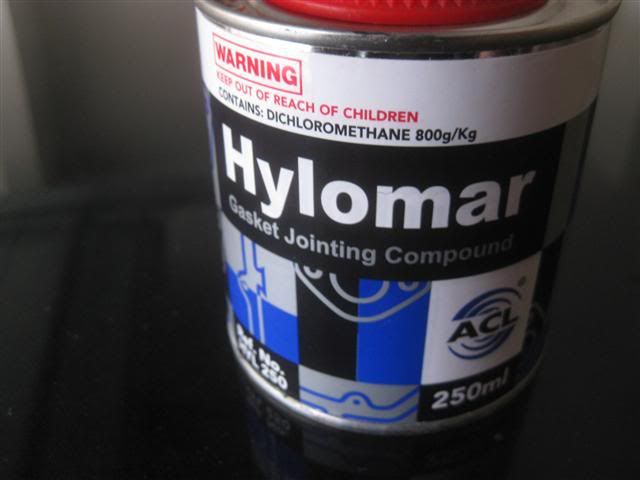 So... first we start with a nice clean diff housing. Pic 2, new LSD going in. Thanks go to Issy from SelectMaz for looking after me. It was checked over by his diff guy and deemed to be 100%, the only thing that was replaced were the bearings for good measure.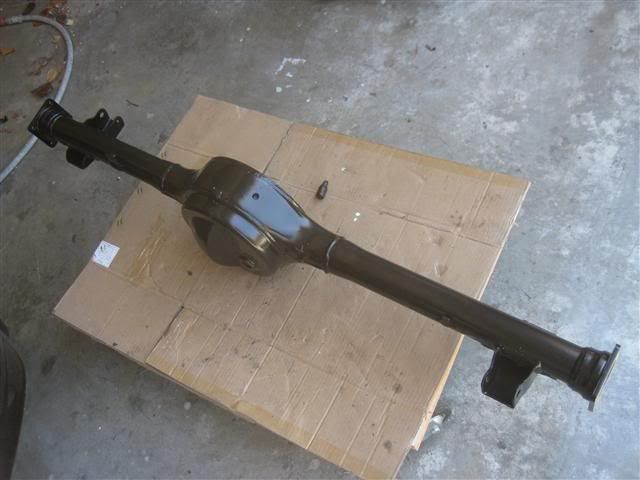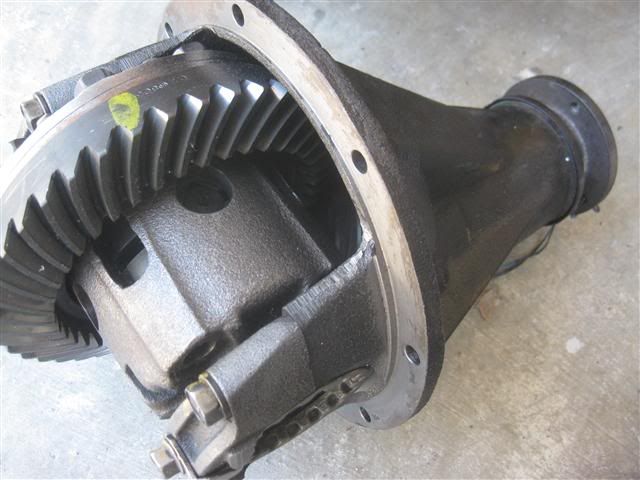 Even the diff housing internals are spotless. Pic 2, diff mated to housing using replated hardware, and before you ask yes I do appear to be suffering some sort of disorder ! Ric Shaw mentioned the Mazda diff is more than strong enough for a circuit car, the only people that seem to break them are the ones that do skids everywhere, hard to argue with his experience.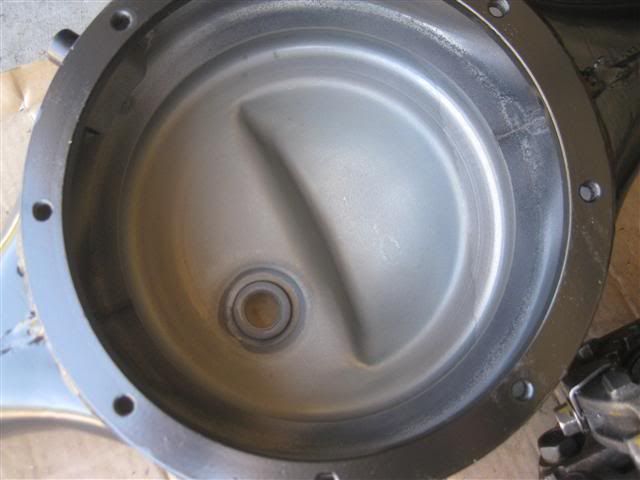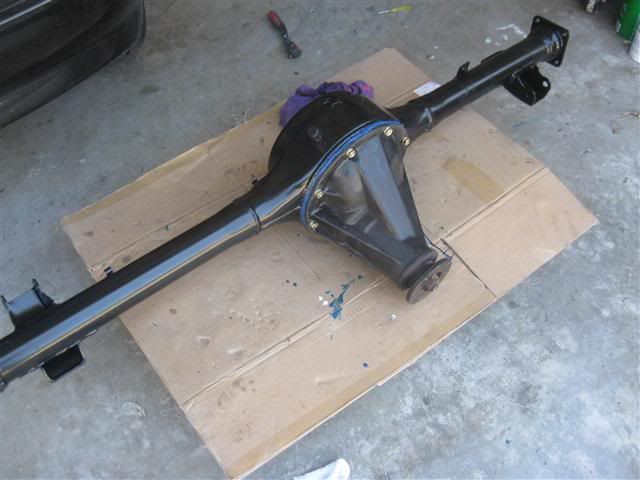 Hard lines going on.... new flex line will be made to replace the original. Pic 2, a comparison of the new 808 diff housing and the original 10a diff housing (dirty one). They are virtually identical, differences being the top mount hydraulic hose splitter location, and the 10a diff uses studs instead of bolts. I'm told there are different 808 types, I think my replacement is from a late model 808 car and also uses different length axles like 10a cars.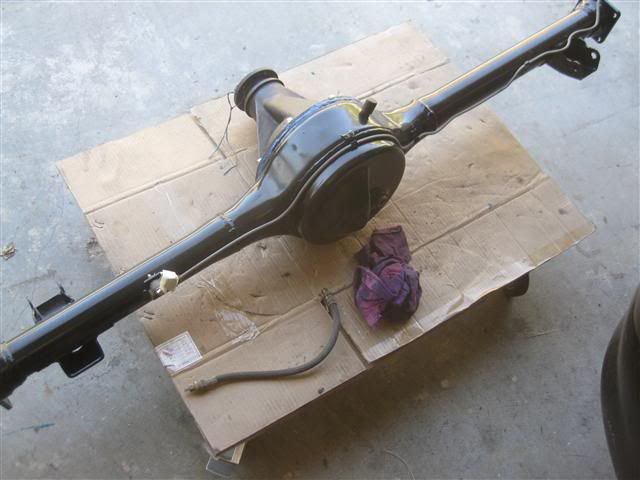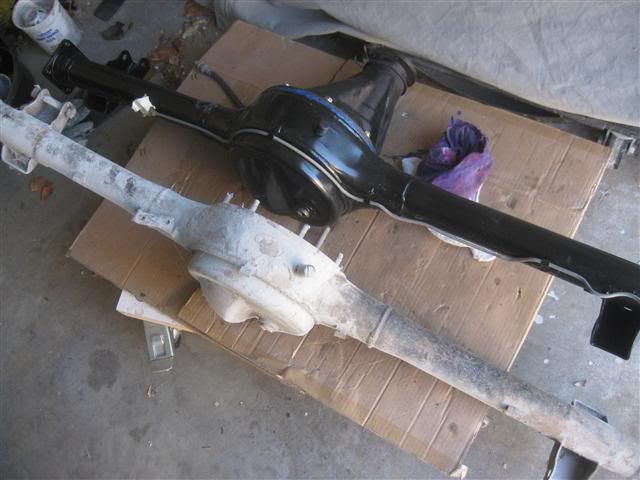 A close up of the main difference. The studs are removable from the 10a diff incase you were wondering. Pic 2, Got the rear suspension apart. What a job ! Someone had used ill fitting nolathane bushes and to top it off incorrect sizes. The end result is a rear end that is bound up and doesn't function. Very frustrating job pulling it apart. These will be correctly rebushed and then be cleaned up and painted in flexible enamel.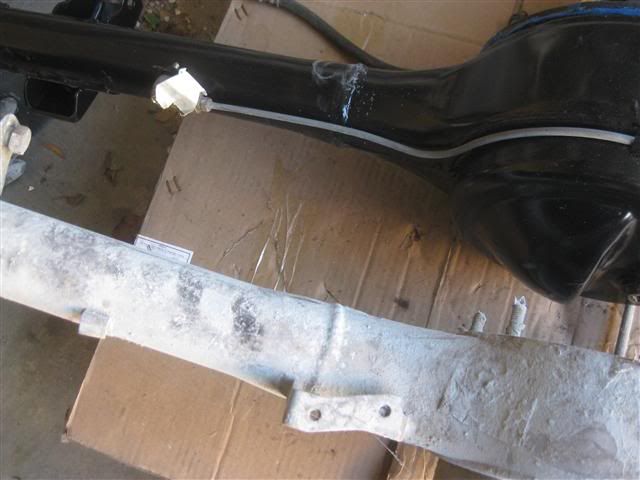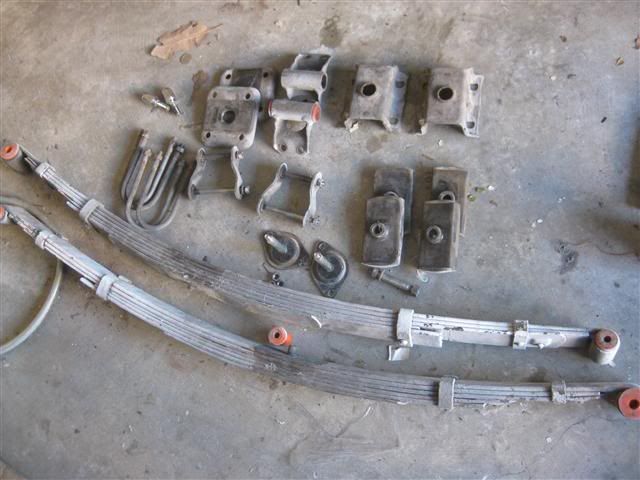 No rear wheels, waiting for rear end to be fitted with new bushes.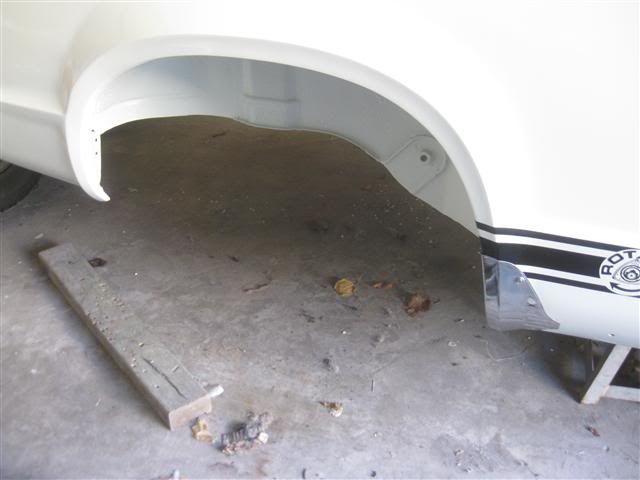 And finally I dropped the front end back onto it's wheels after rebuilding the front end with new shocks and lower springs. I'm very happy with how the front end sits. I think if you went much lower you'd need to shorten the shocks to give them more travel. I'm sure it will settle a little bit lower but I'm not fussed if it doesn't. I love the steel wheels without the dress rims but have a set of alloys to go as an alternative. One thing I did notice is that the front stabliser bar seems to have introduced a fair bit more caster over standard. I don't know the specification or manufacturer as it was fitted to car when purchased. I checked the steering motion and there is no guard clipping. The alloys will get some sticky 185s on the front, I could probably go to 195 but I may be pushing my luck. The 175 tyres on the steel rims don't hit the guard or the inner skirt.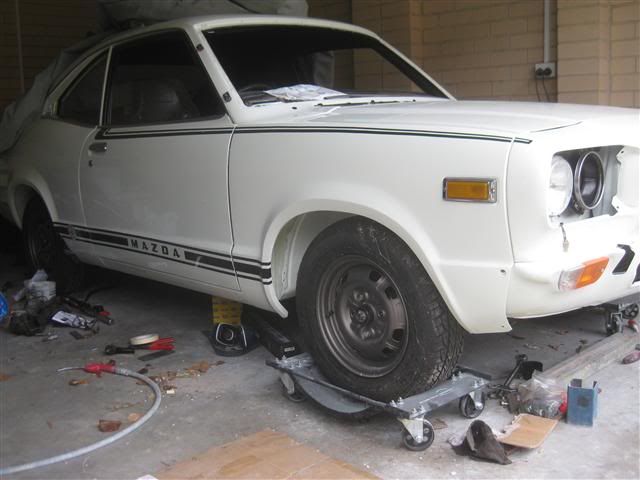 Almost there