ok so i got the motor snug in the bay.... it clears the crossmember and the tunnel for the transmission....
now its just a matter of hooking up all the plumbing, wiring (not even started yet) drive shaft and sourcing a few more parts to complete it.
pics!
clearance of the radiator
ok here's my problem with the shifter.... the sc300 uses a swan style shifter and it hits the interior plastic.... is there a way i can use another toyota shifter or a short shifter that would not have such a crooked design with this housing?
i actually like that the shifter sits back in the tunnel like that.... guess when i go to the yard next ill search for older toyotas with the w58
here are my mounts.... xcessive manufacturing mounts ment for the mx73 and replacement stock mx32 mounts.... i think i will eventually get the excessive poly mounts but Im on a budget right now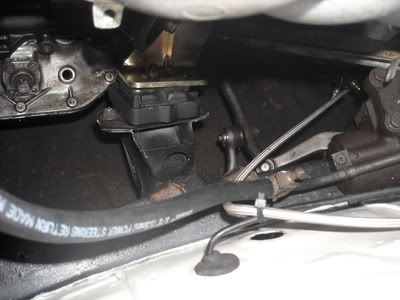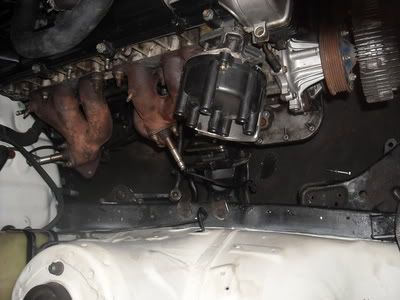 you can see i have plenty of clearance.... two things i still have to find are a gs300 oil dipstick since i need a front sump dipstick and mounting tab... and i need to find/make a blockoff plate for the oil turbo return line since this pan was ment for a turbo application
all new steering linkages...
need to upgrade to mx63 struts when i go coils for better brakes etc
and finally
the lovely engine pic..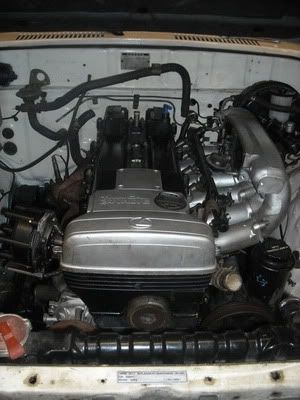 stay tuned
_________________
Schassisowner's garage sale 4me parts galore!
http://japanesenostalgiccar.com/forum/viewtopic.php?f=14&t=18604&p=158903#p158903
mx32 2jz swap in progress