I will be replacing every badges except for the grille center badge and GR badge on the rear garnish with better examples i have due to the originals being heavily corroded.
Originals on the top new on the bottom.
I also will be fitting some original NOS L&R guard blinkers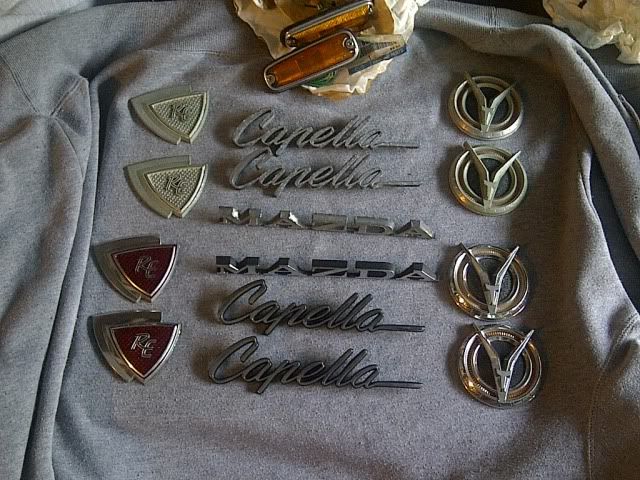 A better set of door handles and rear quarter reflector housings also will make there way on the car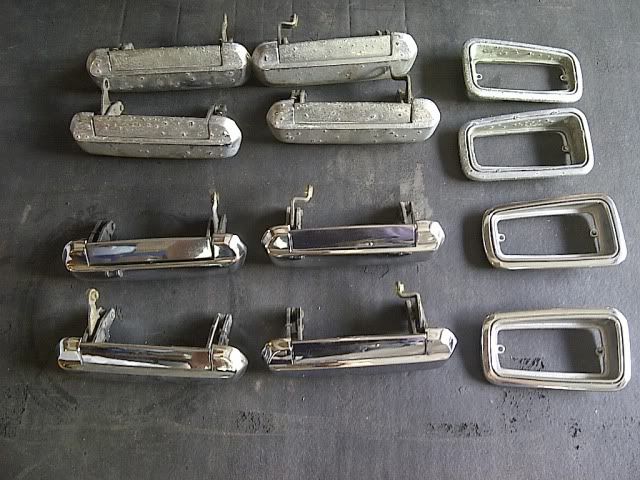 Replacement un-restore grille RE badge top, original on the bottom for comparison
These must be the rarest part on the car, wheel arch trims. I have seen them only on the GSII coupe before tried them on my S4 RX2 coupe only the front fit not the rear. These must of been a option as they were not on my previous GR.
Gave them a quick polish and sourced some new SS screws and washers.