strmrdr23 wrote:
OkieRA29 wrote:
Yeah, I have a few of the CRX, the supra, brat and the truck have not been seen yet around here. I just finally got my hands on the celica and the red mad manga.
Picked up both the Skyline and the Bluebird from here:
http://www.amiami.com
Be prepared, with shipping, they are not cheap. If you buy several and spread the shipping across several cars, the cost per piece is a bit better.
Oh yeah, both the Skyline and the Bluebird still show in stock there. They are about 3000 jpy. Normal Tomica vintage run about 1000 jpy.
thanks. now to give them all my money!
Ami Ami is good. Shipping gets expensive if you use EMS, so I go with SAL Registered shipping to save a little money.
I actually just came back from Japan.
Here are some results of my minicar shopping during my trip.... Not all are JNC, but I think they are all Japanese
Kyosho for a friend...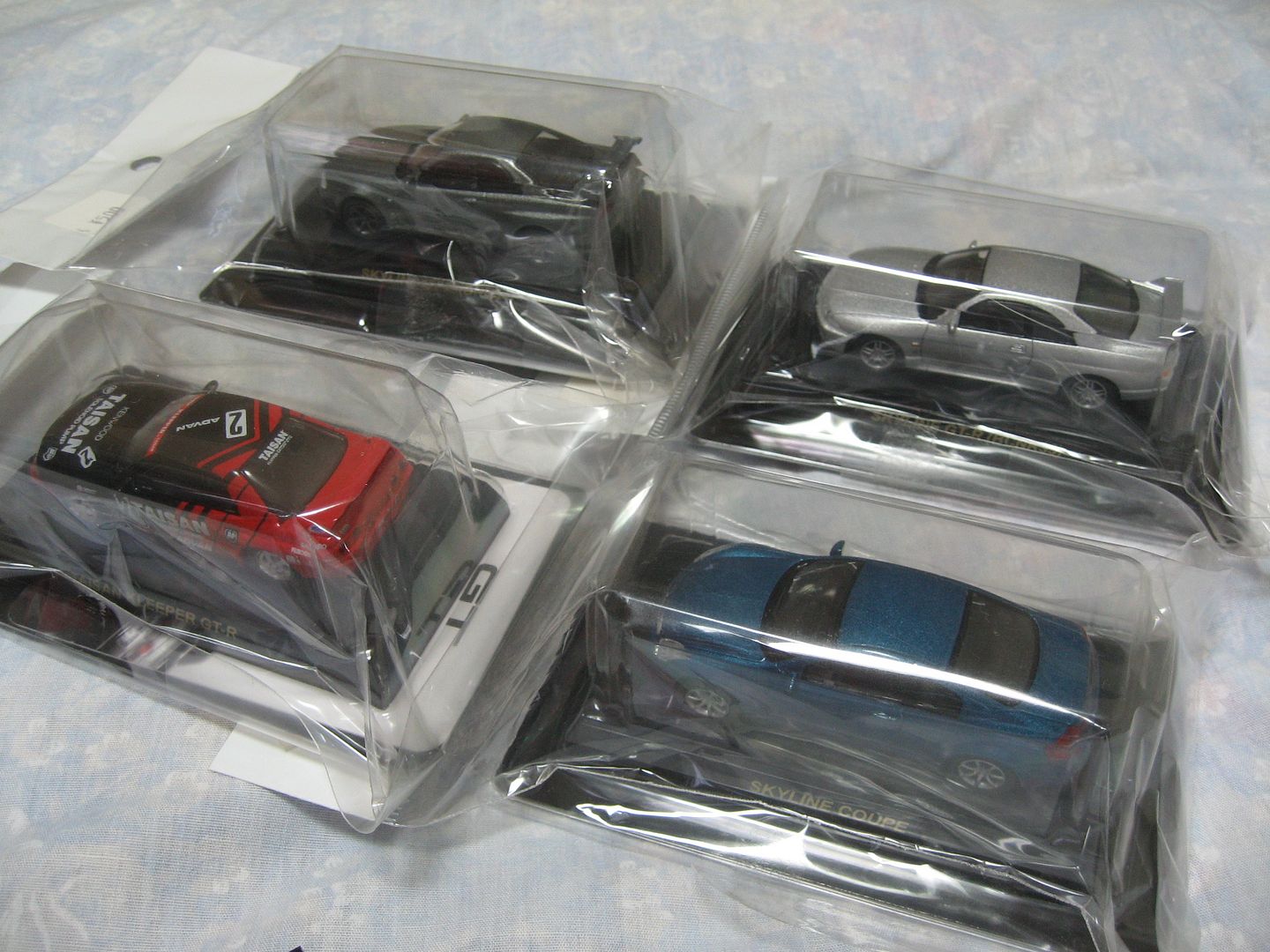 Results of the Tokyo Tomica Shop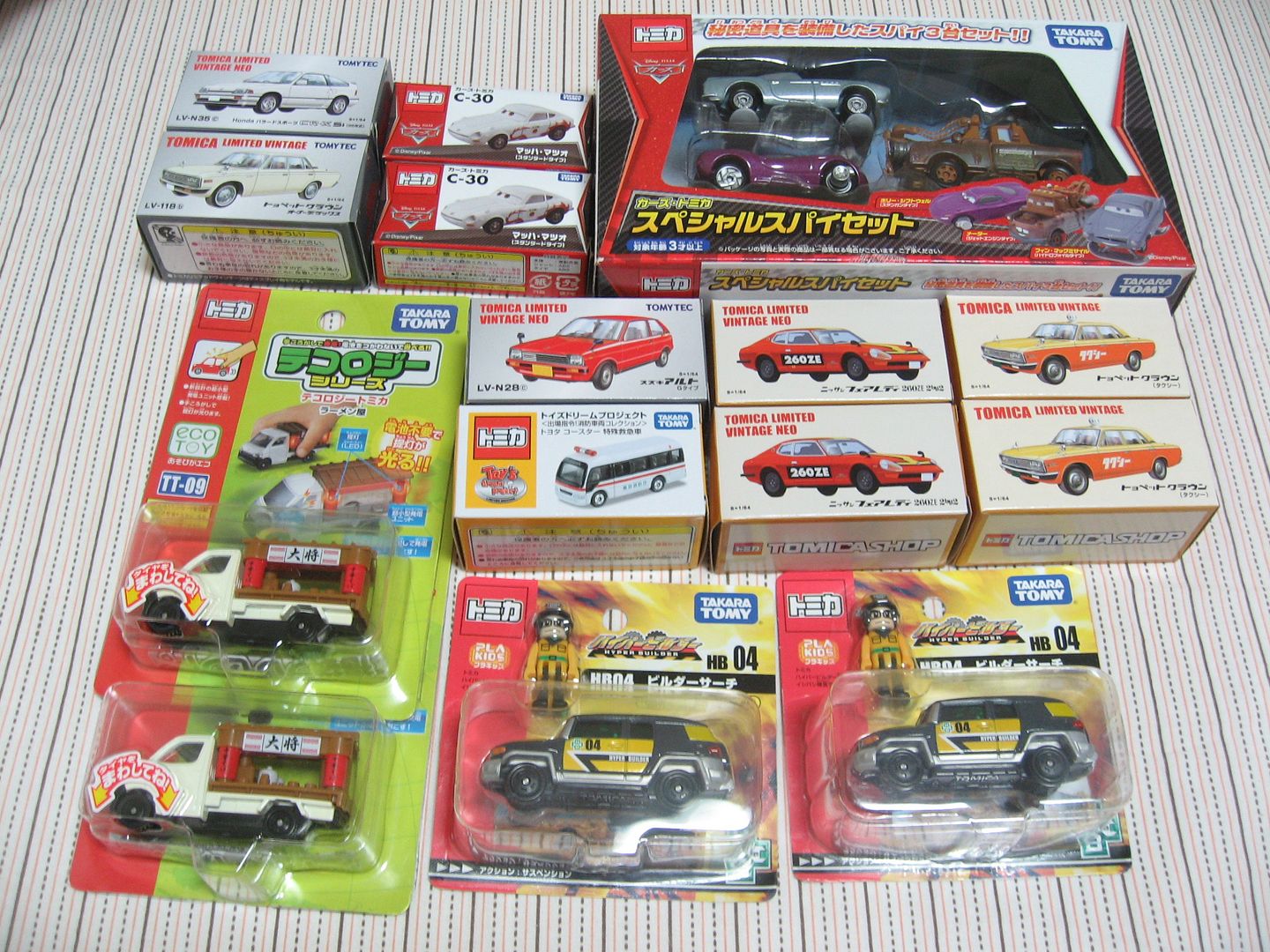 Results from BIC Camera, Tam Tam Hobby Shop, II Ado, and the Nissan Gallery.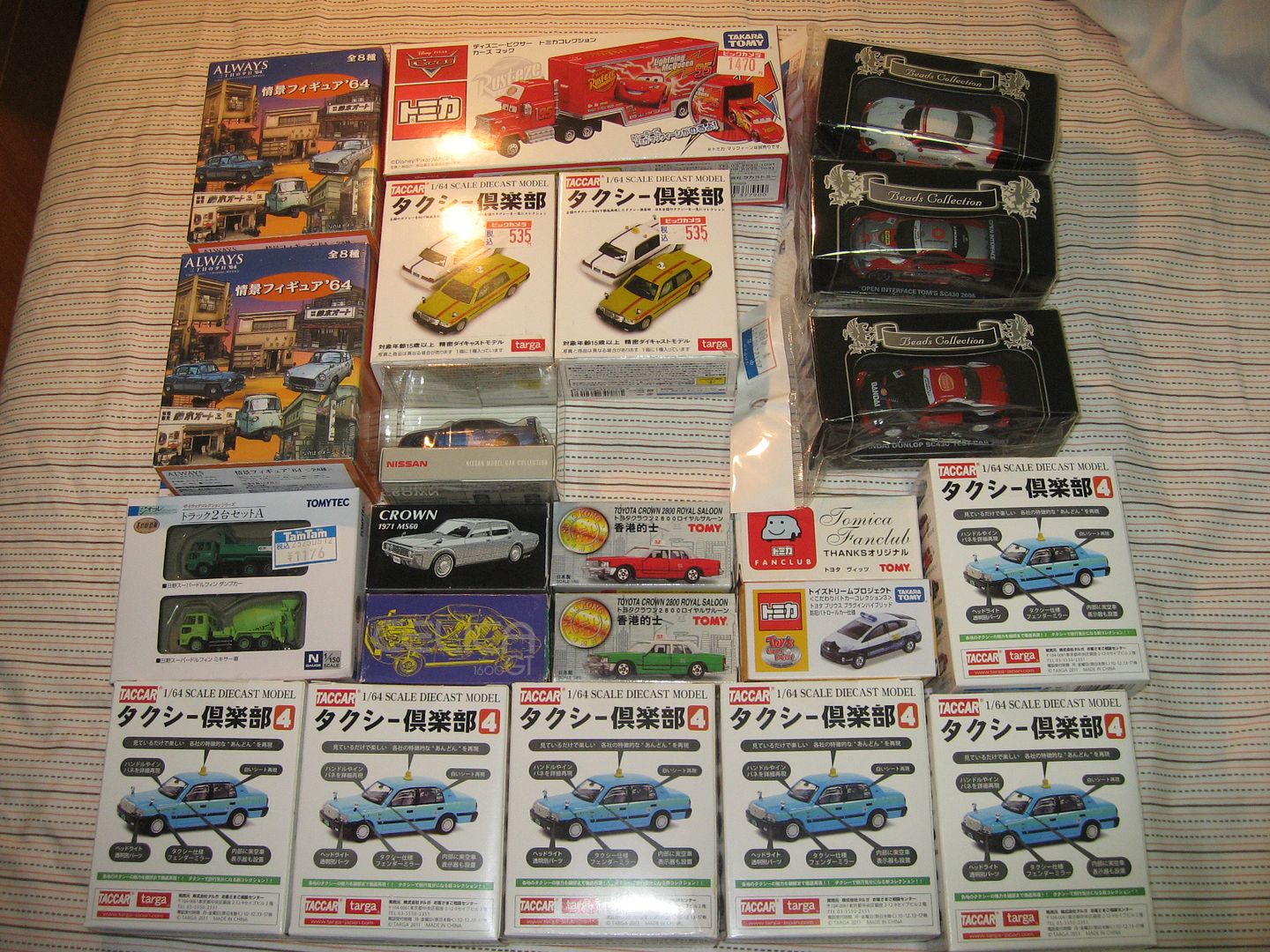 Minicars from a friend in Tokyo...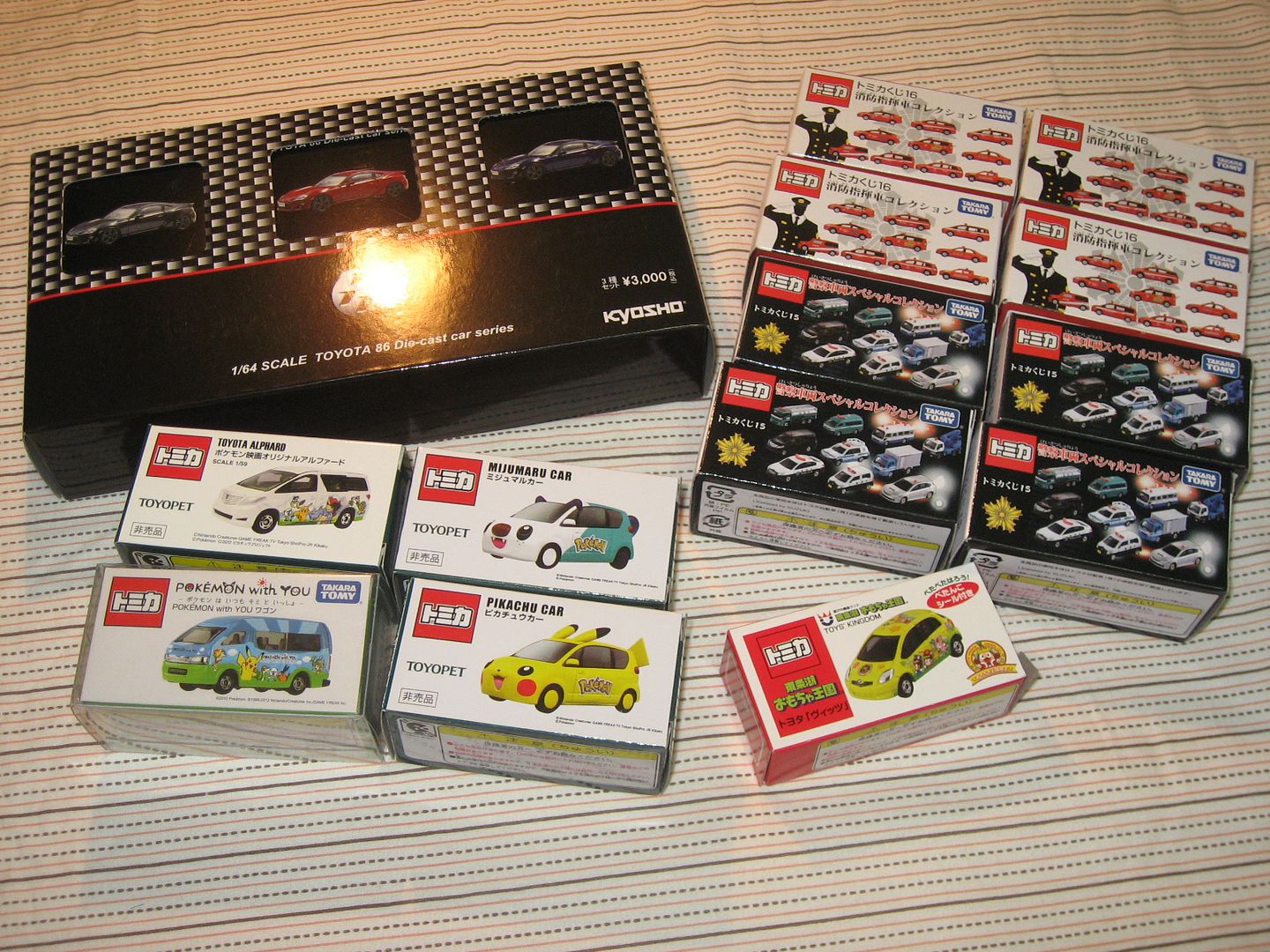 More and better pix to come later.
_________________
Michael - Collector of Toyotamobilia ~
www.toyotageek.com
Tomica Fan Club ~
www.tomicafanclub.com