Id also tried to get the car started firstly cranking the car over i noticed the carby was gone and it was just flooding the motor.
At this time i noticed the fuel had turned into toxic waste.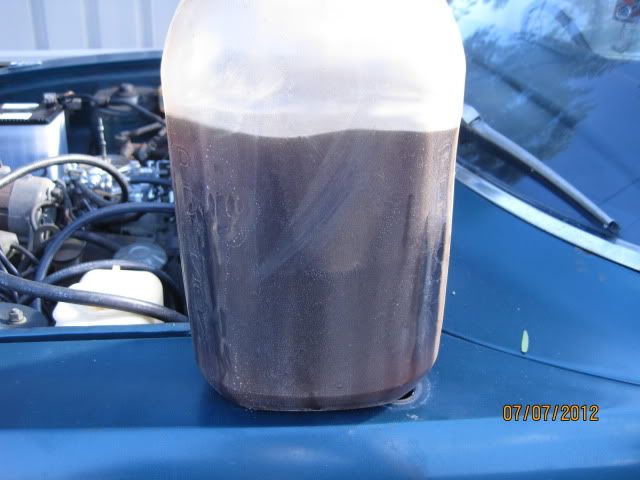 Knowing the tank would be full of sludge it was removed and sent off to get flushed out and cleaned by professional.
Muk on fuel sender
I removed the carby and fitted a RX7 carby and gave it another crank to my surprise it fired. Note the original Mazda oil filter, leads and dizzy caps
Car filled the street with smoke but settled after a few minutes but i noticed the temperature getting above what it should. Motor off.
Started flushing radiator to find what once was water/coolant now brown sludge.
Radiator was removed and sent for flush out.
Condition of thermostate, caked with sludge hardly any water getting past it.