well I'm going to try and put up all my pics again on the setup, this is one project out of many so far. Bear with me as it may take a while to sort through all of them and have everything up, and captioned over again. UI have to get the old brain working and try to remember all of this.
Basically this started with being able to get a hold of one of the last S&S headers for the A20 out of the factory before they closed. At some point I had been in a hurry and had a cheap exhaust put on my a local muffler shop, as a temporarily fix,the fix needed a lot of fixing to fix the birdcrap welds and leaking pipes, more on that later, basically to start this, I just ripped everything off to the head.
This boat anchor was the first thing to go.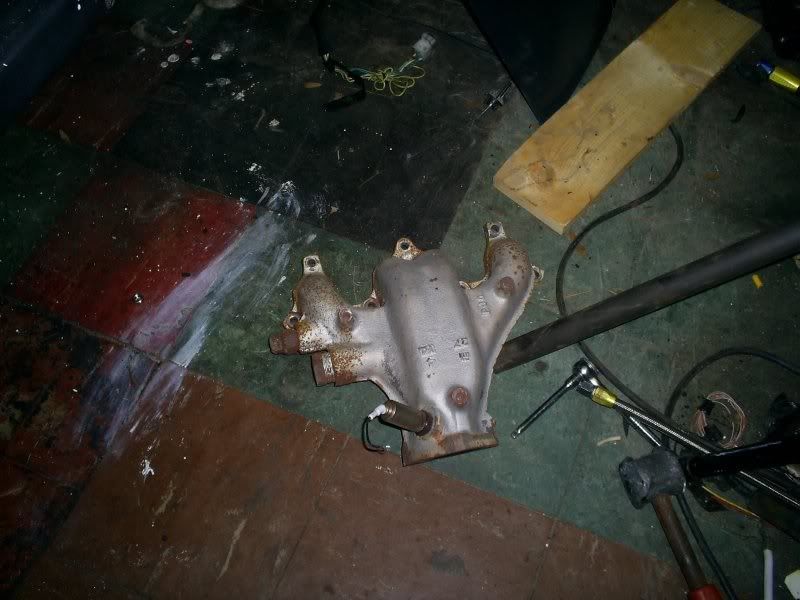 this is what came in the kit, I don't have a converter, and I hate the ball and socket joints, so this is what the first modification involved.
Before I go any further I want to thank the people who helped me on the welds, I did all the fabrication, but Bobby Brock,Melody Cooper, and David Maule did all my welding, thanks for the help!! Bobby is now in remission from "terminal' cancer, I guess they forgot to tell him that it was terminal.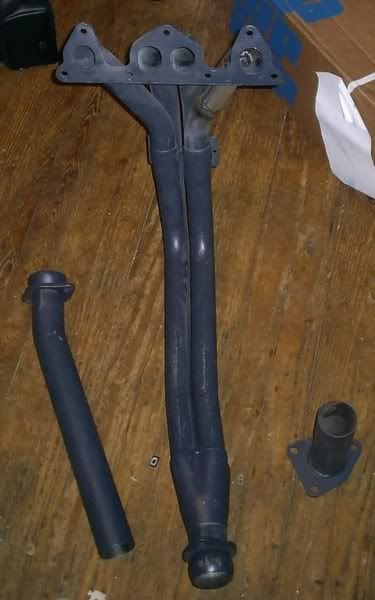 the first thing to go were the useless air injection ports and egr ports on the header, A piece of cold roller steel welded up over them took care of that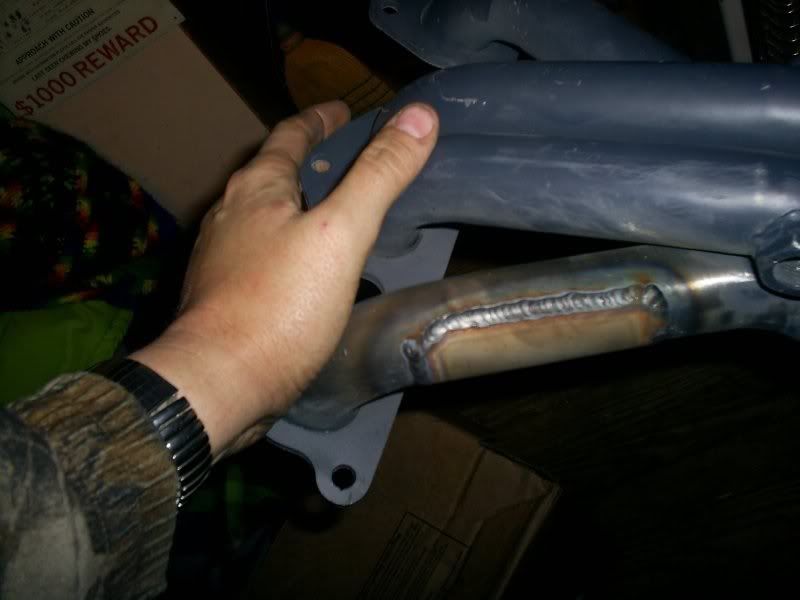 I didn't want to use the ball and socket that came with it, but I needed a connection flange to be able to put the system together, the header came with a nice heavy flange, and I knew somewhere out there, I still had the matching converter flange, after a couple days of digging I found it. This would allow me to use a factory doughnut gasket.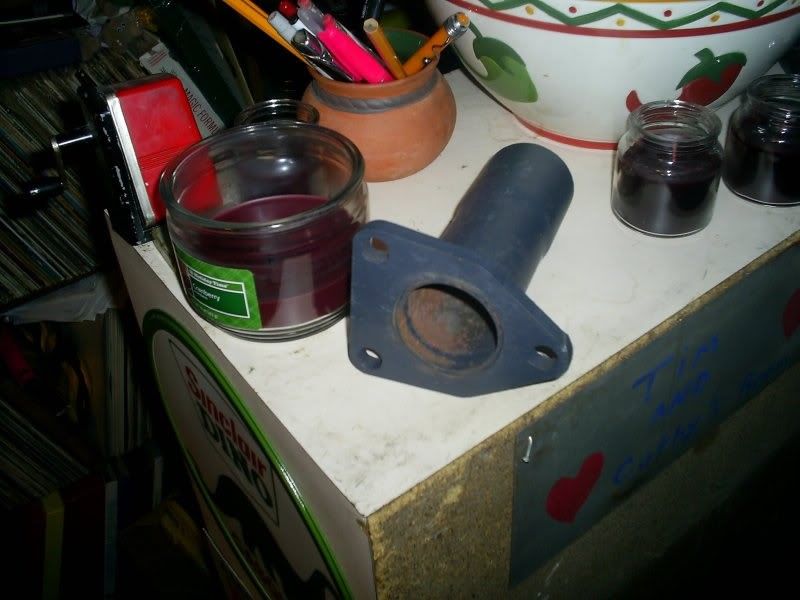 this is the factory converter flange, you can see the wonderful welds the muffler shop did, they even threw in some mig wire for free. Obviously this needs to be fixed.