Hello again!
Alright, when we last left off, I had just taken it for a final test drive. Well, since then things have slowly been progressing. First though, a little background.
I was having trouble getting a company to work with me for shipping the Mitsubishi back. No one would either deal with personal shipments (businesses only) or would go to the US at all. Understandable since the US has some of the strictest and most convoluted importation laws out there. As luck would have it though, a nice gentleman from the States got in touch with me about shipping a car back for him. We struck up a deal that if he could help find me a company that could ship back, I would help locate him a car and coerce it back into drivable condition to be able to ship home.
He was plenty happy with that deal and ended up purchasing the little gem in the center of this photo (the car on the right is obviously the Mitsubishi and the one on the left is my daily driver Honda Life).
Yup, a 1968 Mazda Carol 360. It needed quite a bit of work and that's a build thread all in its own, haha. Regardless, here's a few more pictures of the car because I think it's just such a cool looking little car (on the left in this picture).
And Miki wanted to give the Sepia filter on her camera a try.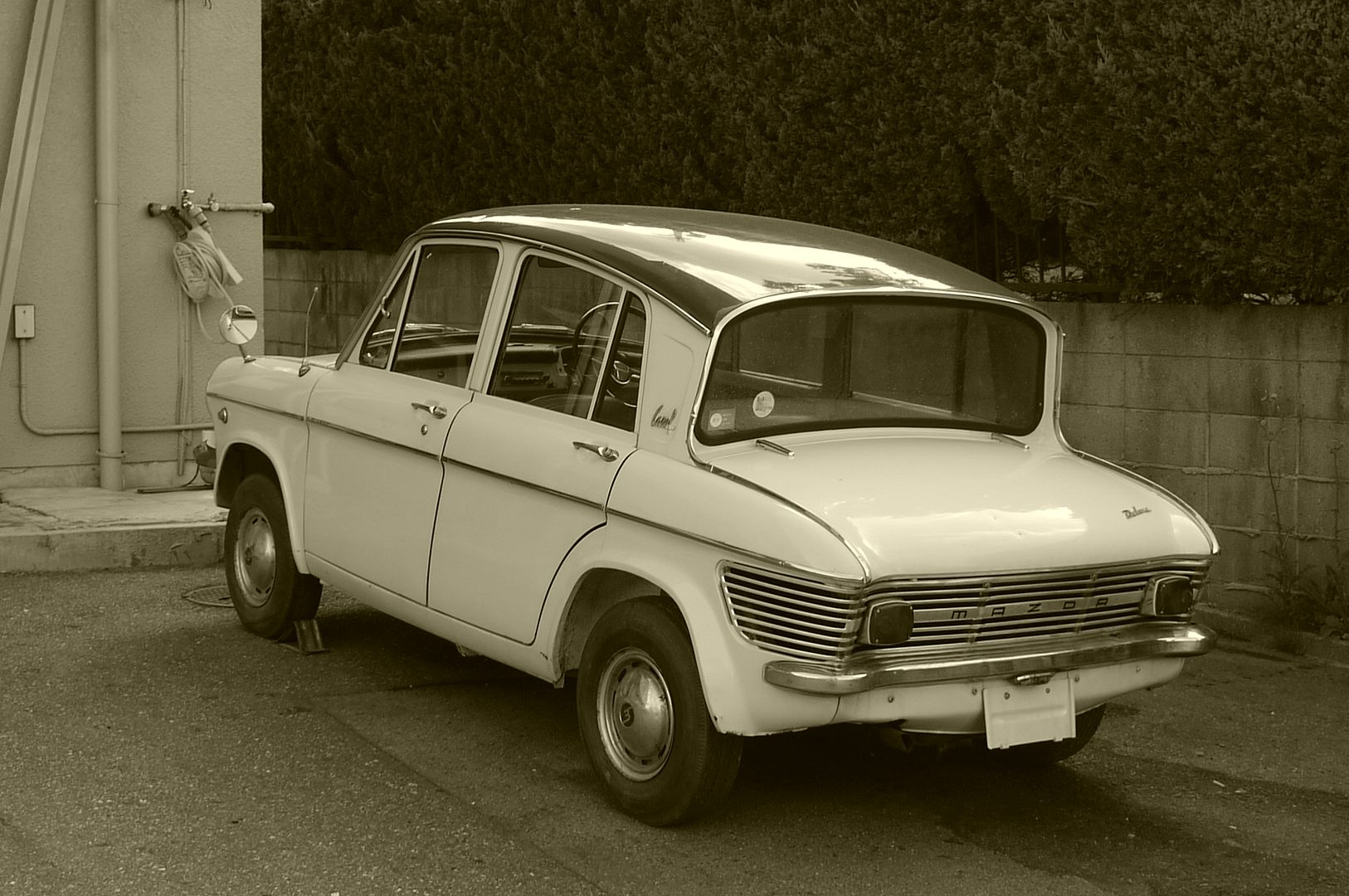 At any rate, while I was slowly working on the Mazda Carol, the gentleman in the States and my lovely fiancee were organizing the shipping. We got everything ready to go and at the last minute, the Carol decided it was tired of functioning. We had already rented the tow truck though, so on a Saturday morning, we decided to go ahead and tow the Mitsubishi down to the shipping yard (I worked like mad Saturday and Sunday to get the Carol back on the nice side of functioning and we managed to get it to the yard on Monday morning, just in time to make the ship).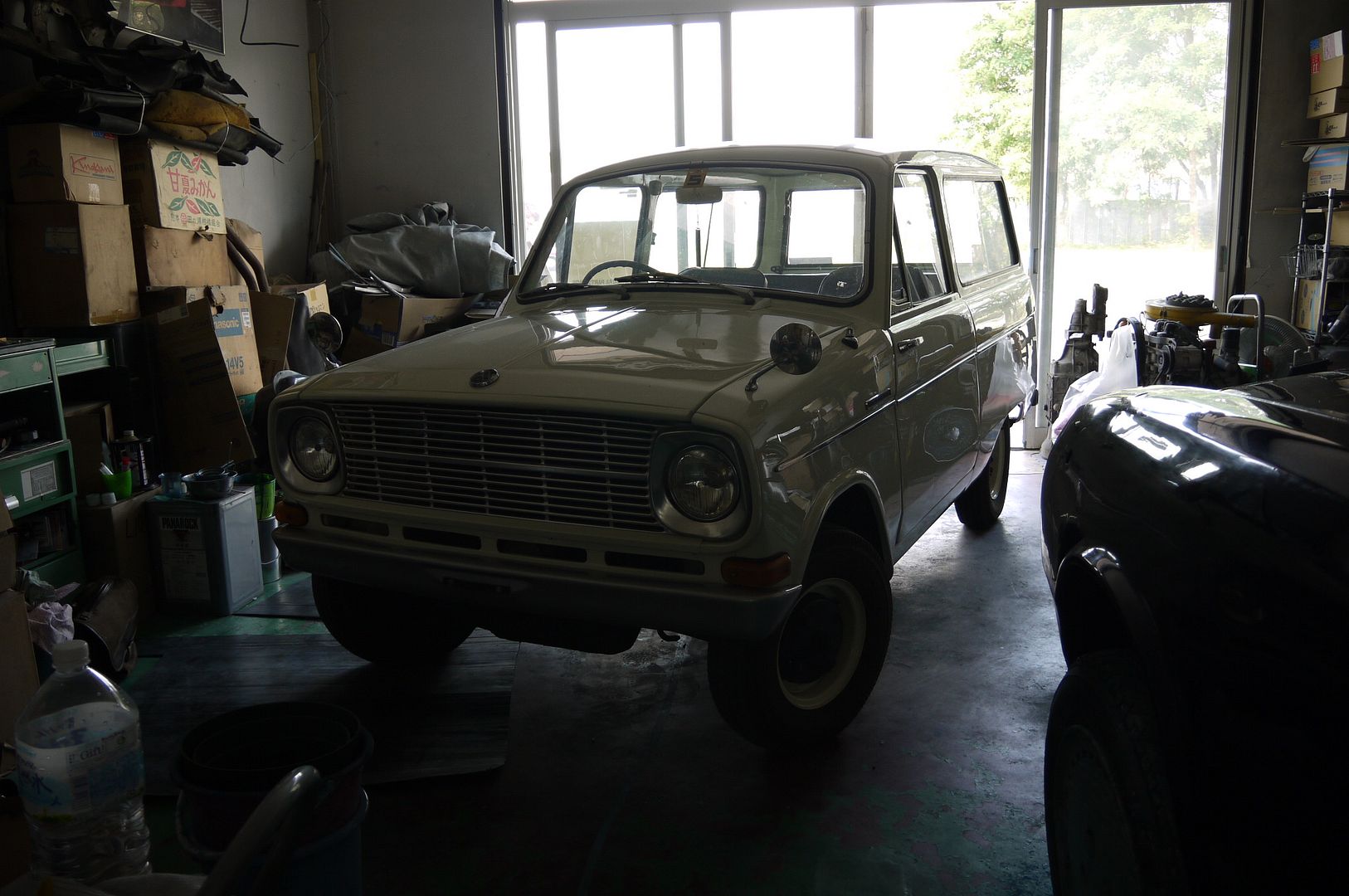 This is the last time the Mitsubishi would be backed out of this garage!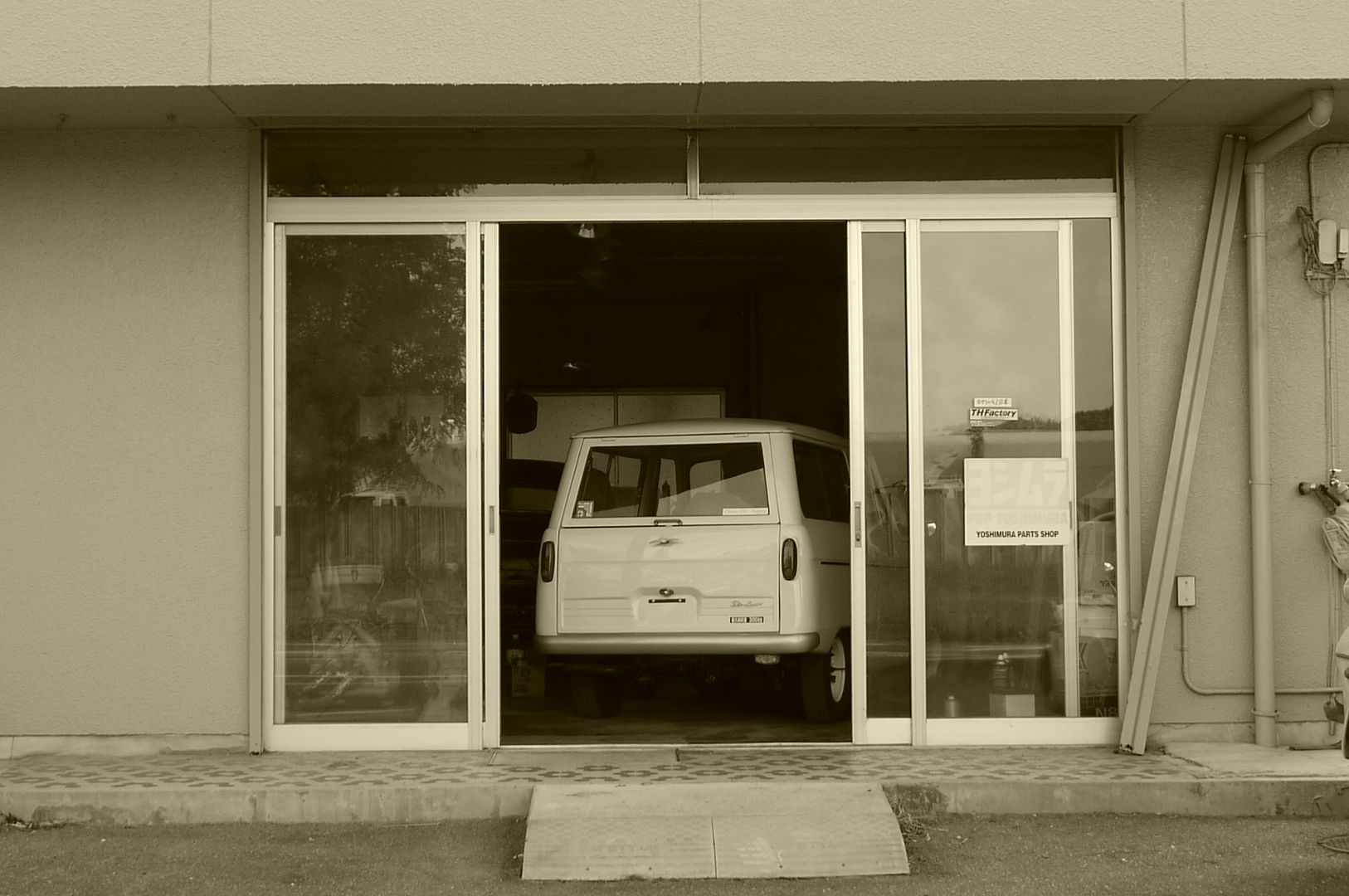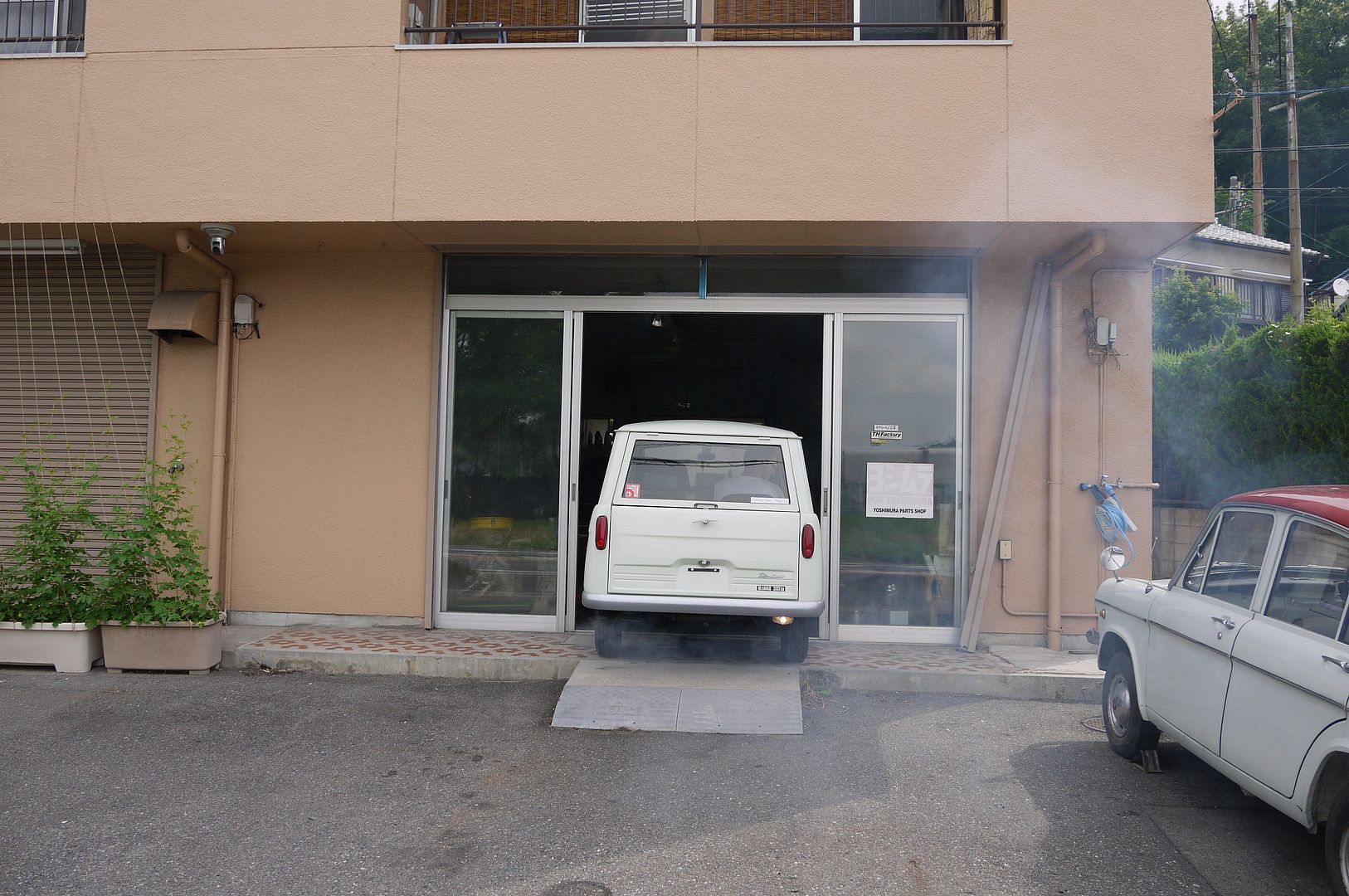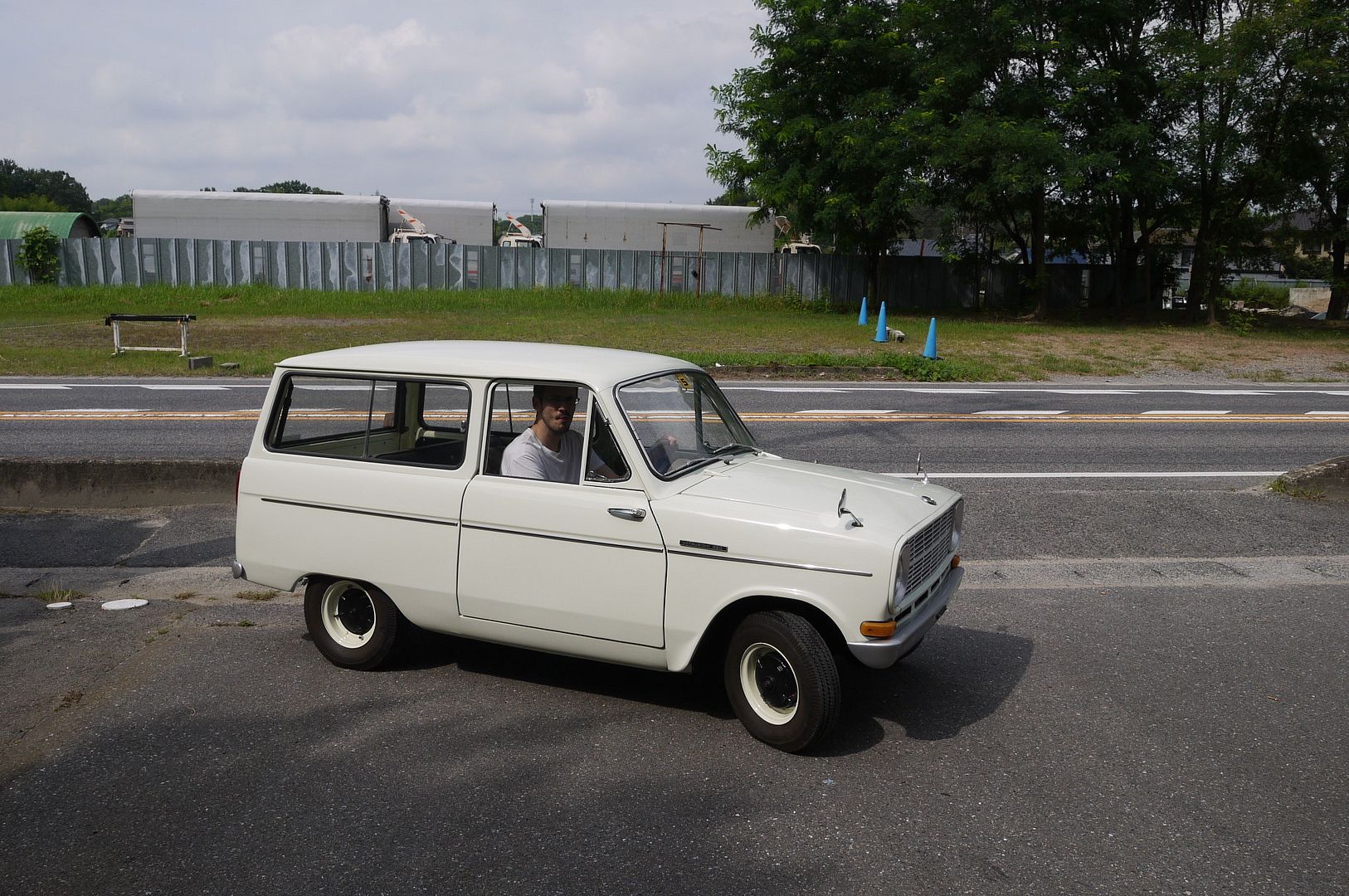 And, on to the truck!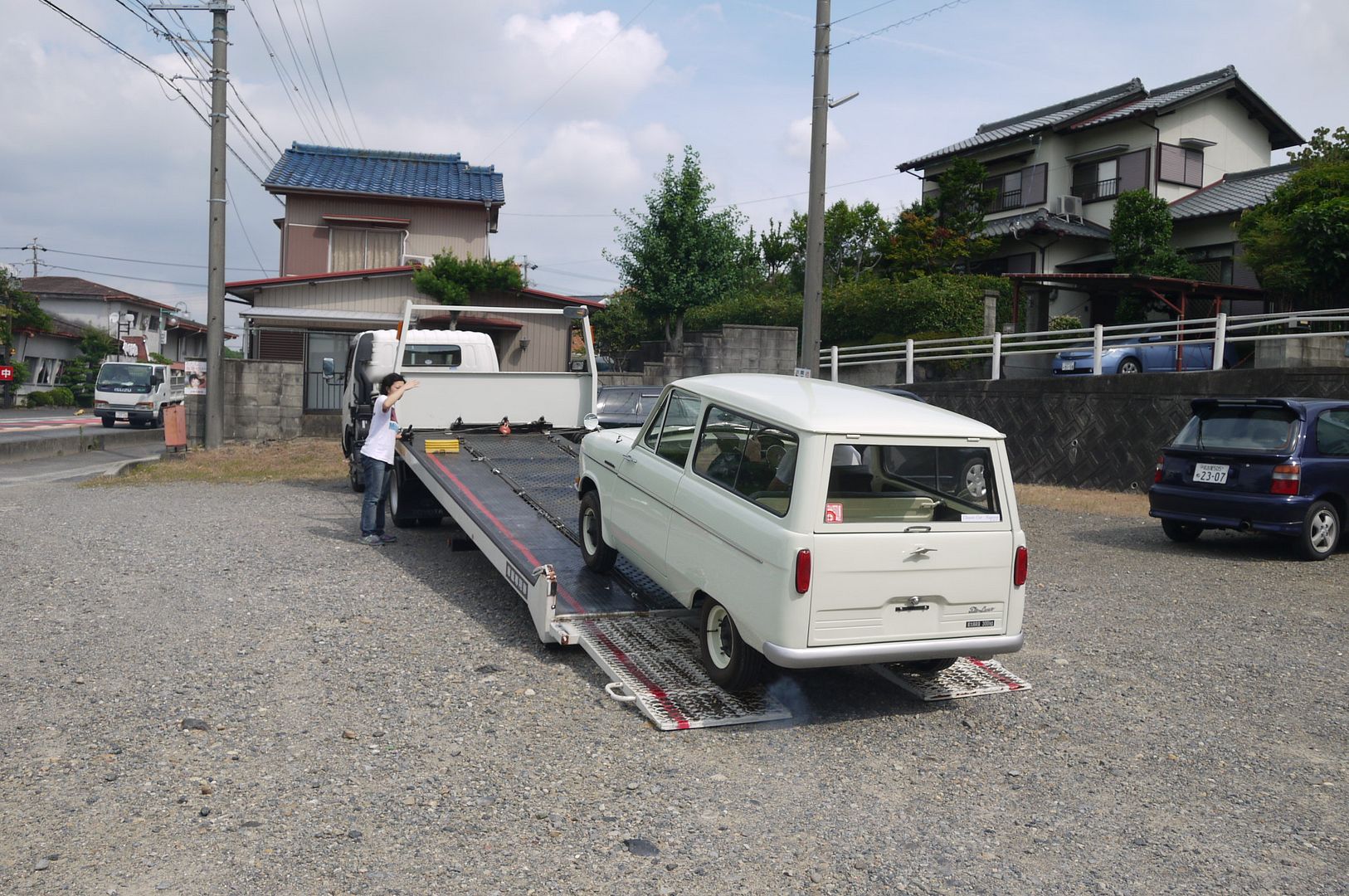 Our good friend Chiho was there to help us get everything loaded up properly!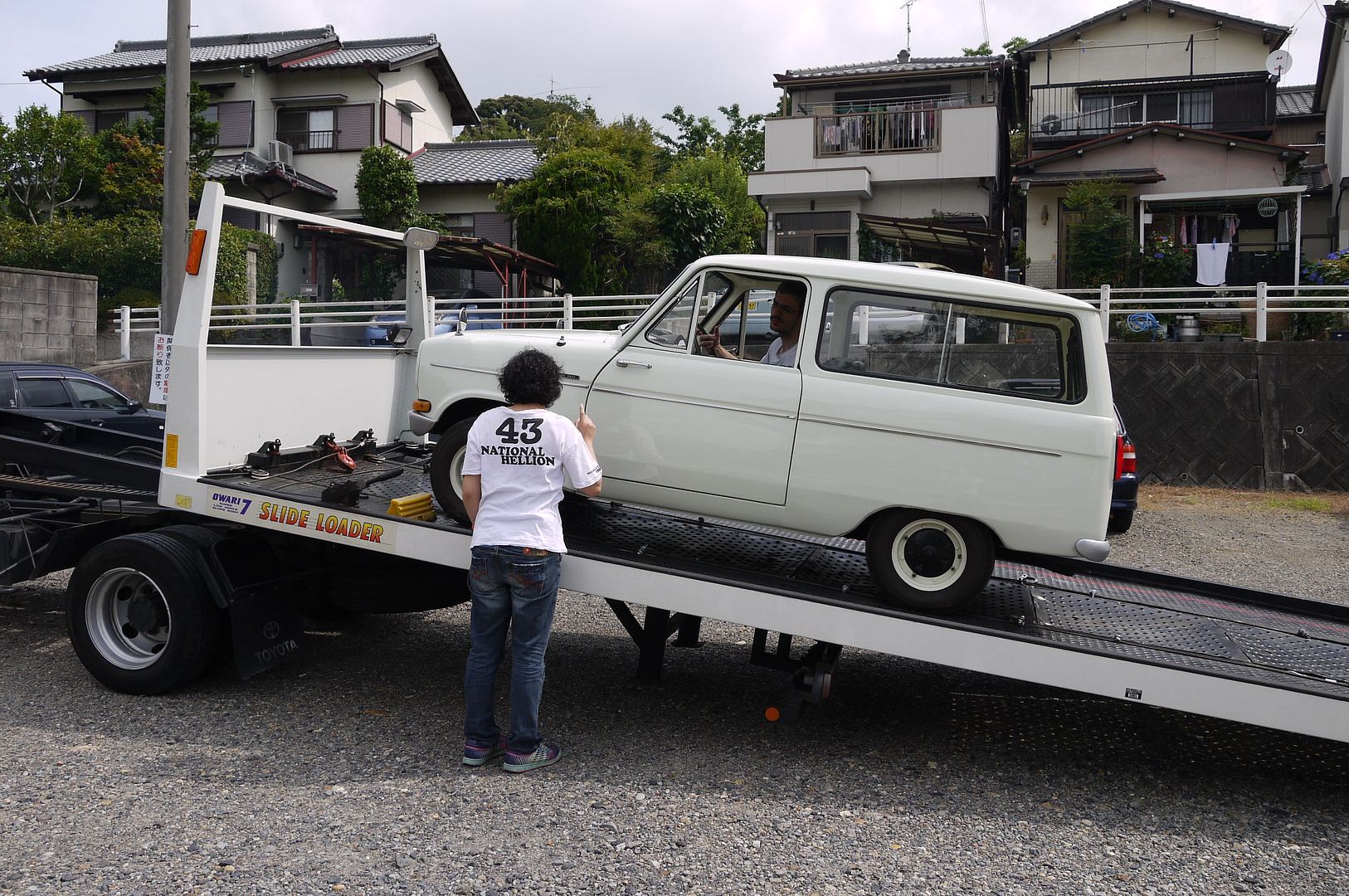 Mixed emotions here. I can't wait to be able to drive it in Texas, but I feel like I'm sending a child of mine off on their first overseas trip all alone where god knows what will happen.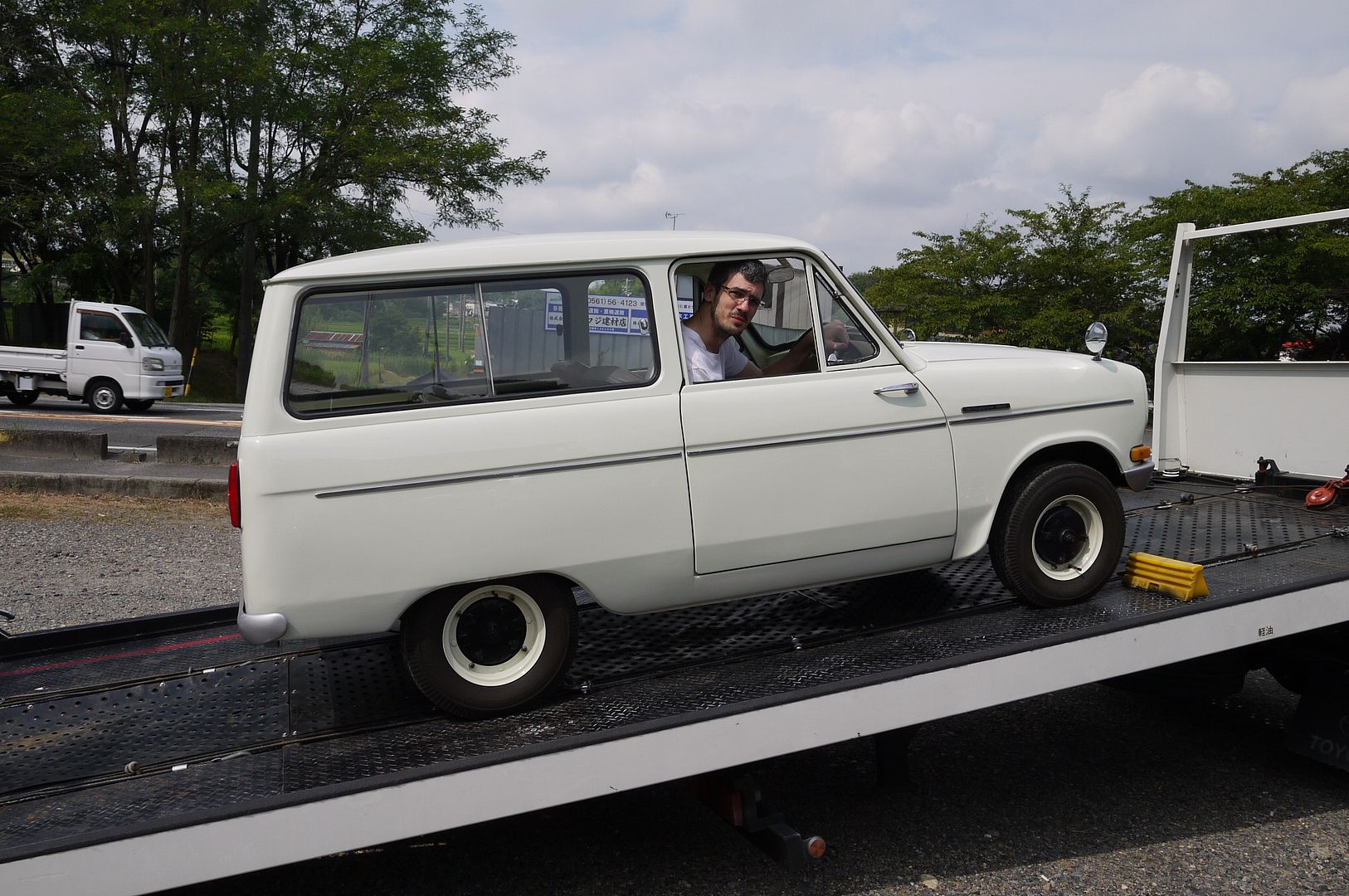 Strapping it all down.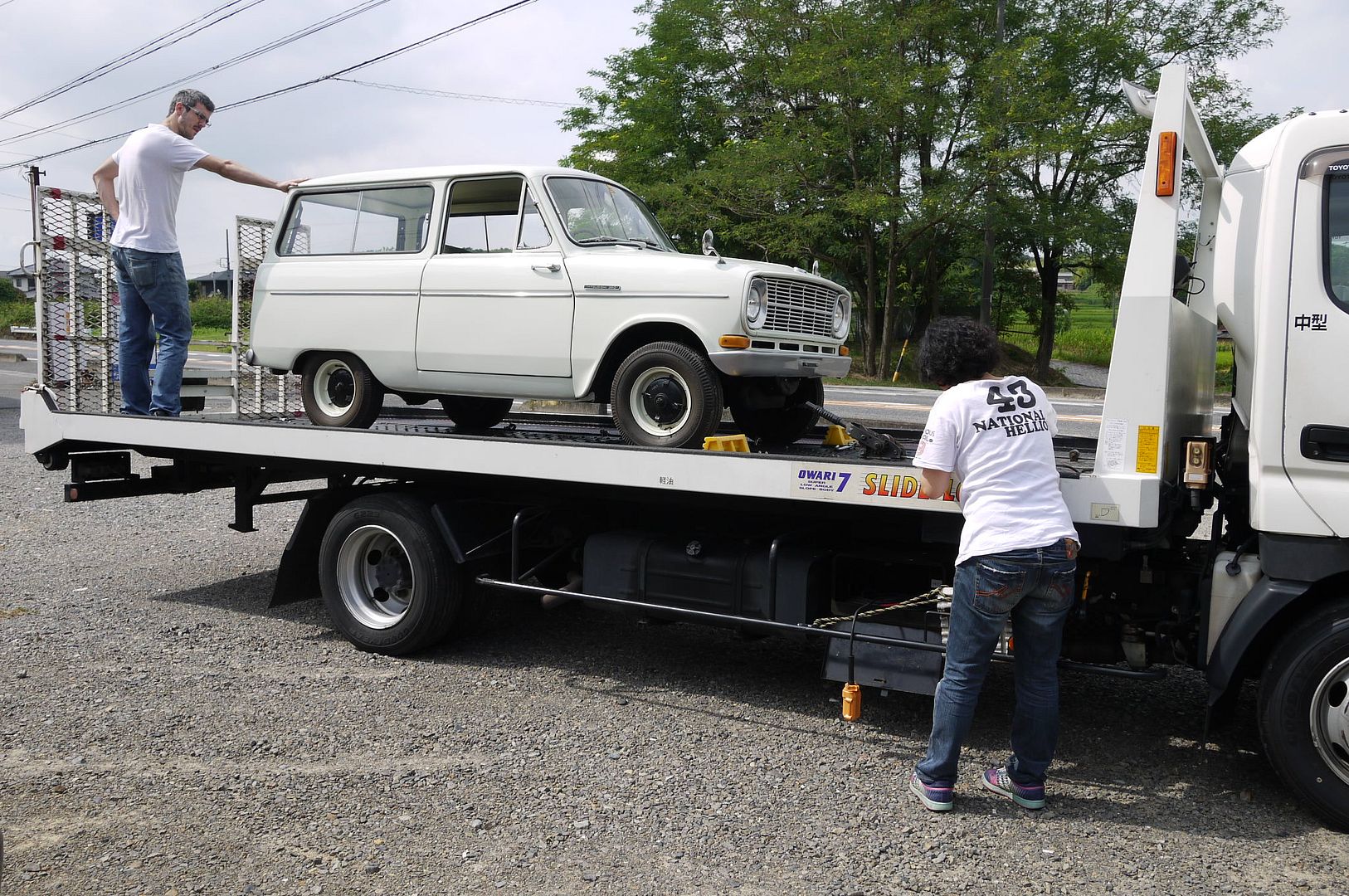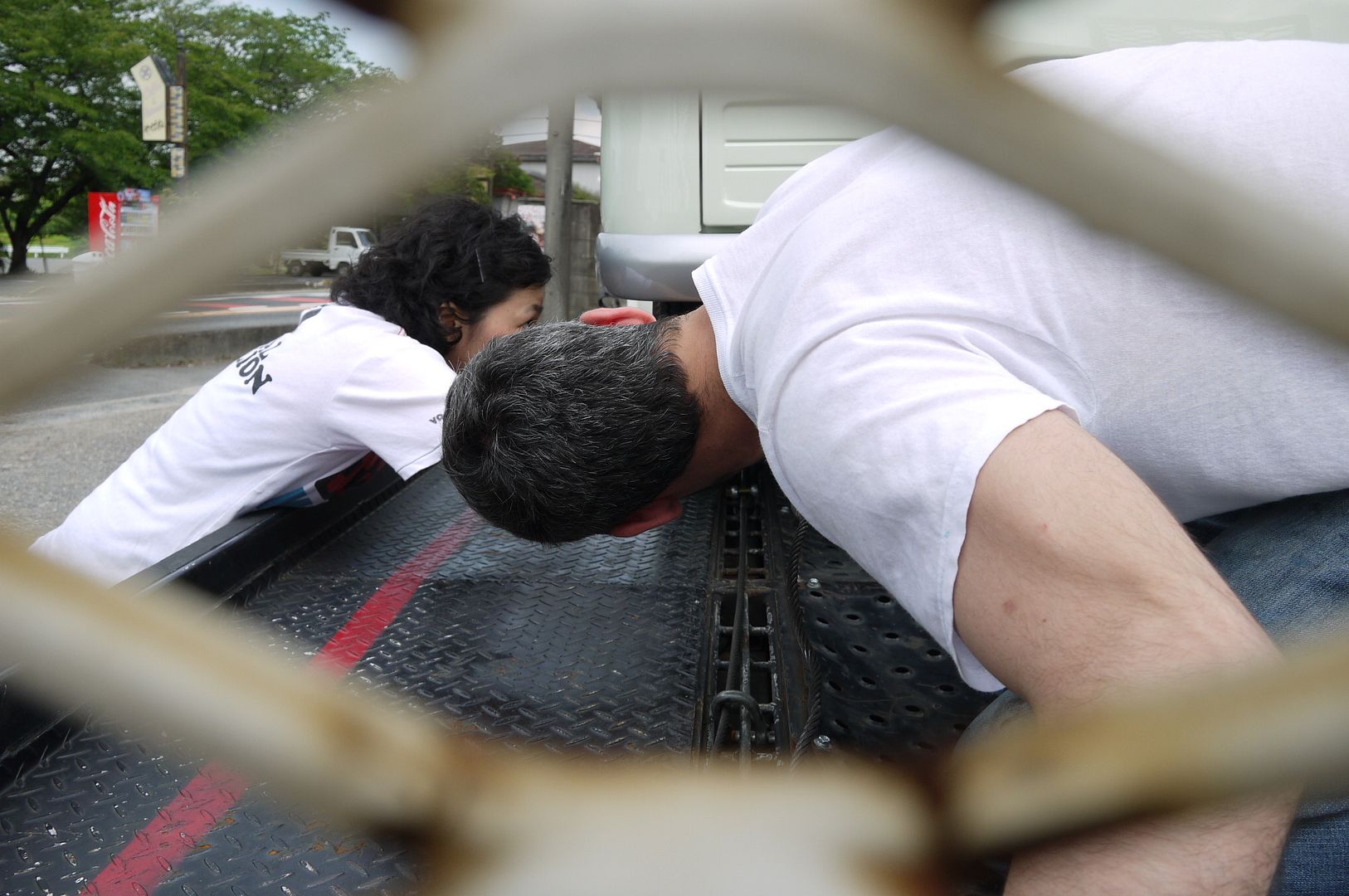 Miki gives it a loving pat.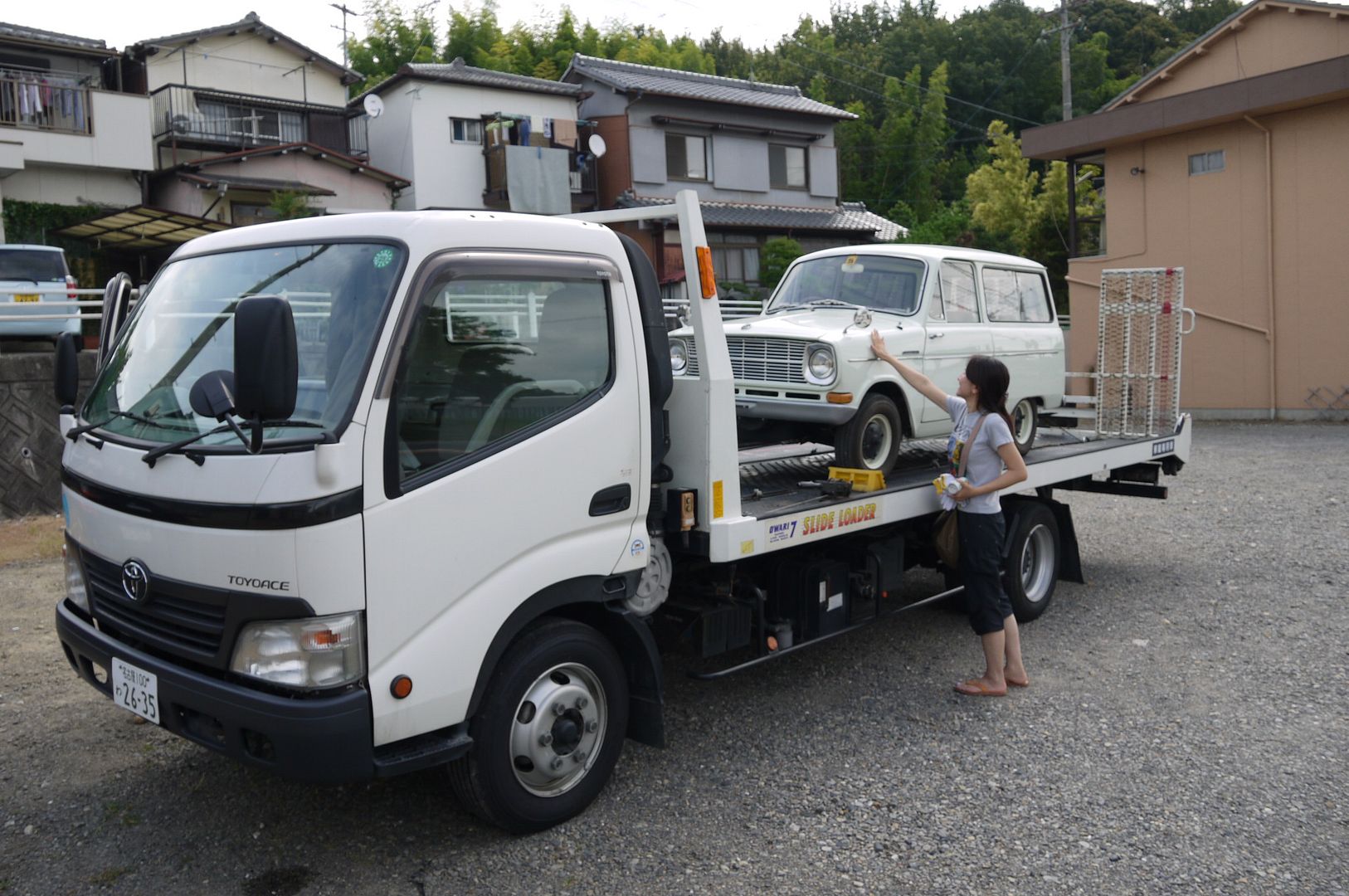 And we're on the way!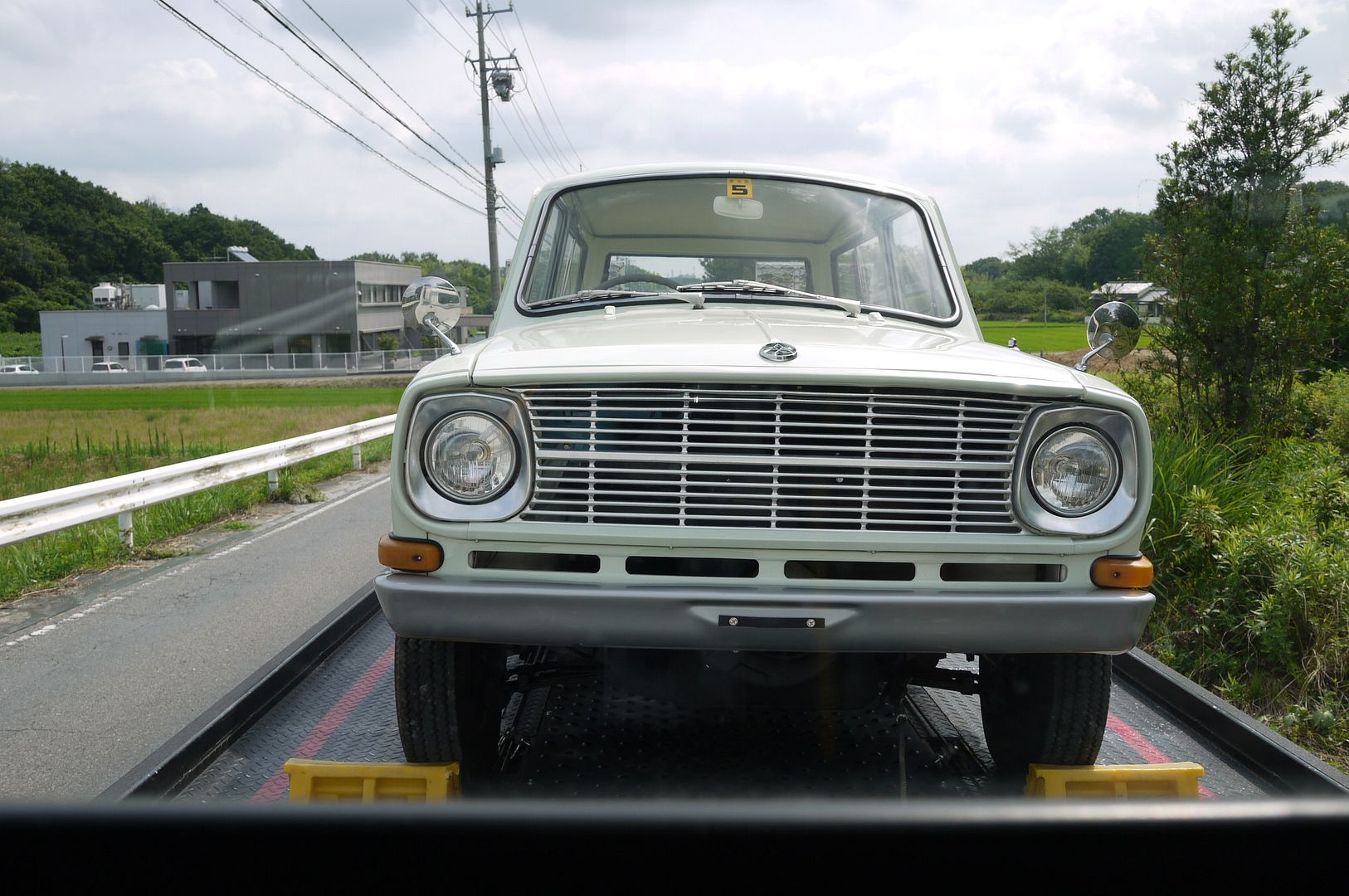 And we're there! (In reality it was an extremely uneventful hour long drive.)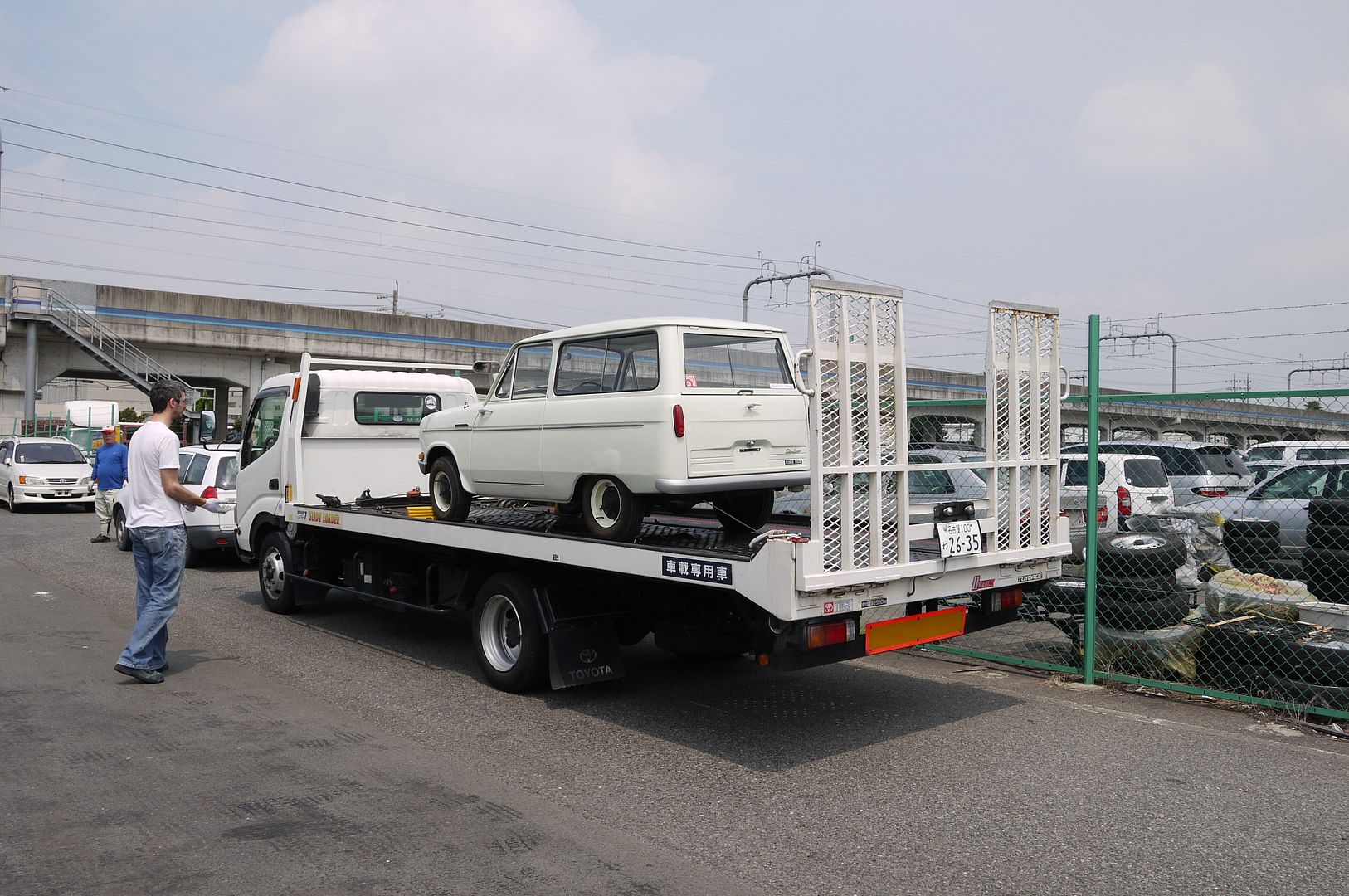 Unloading.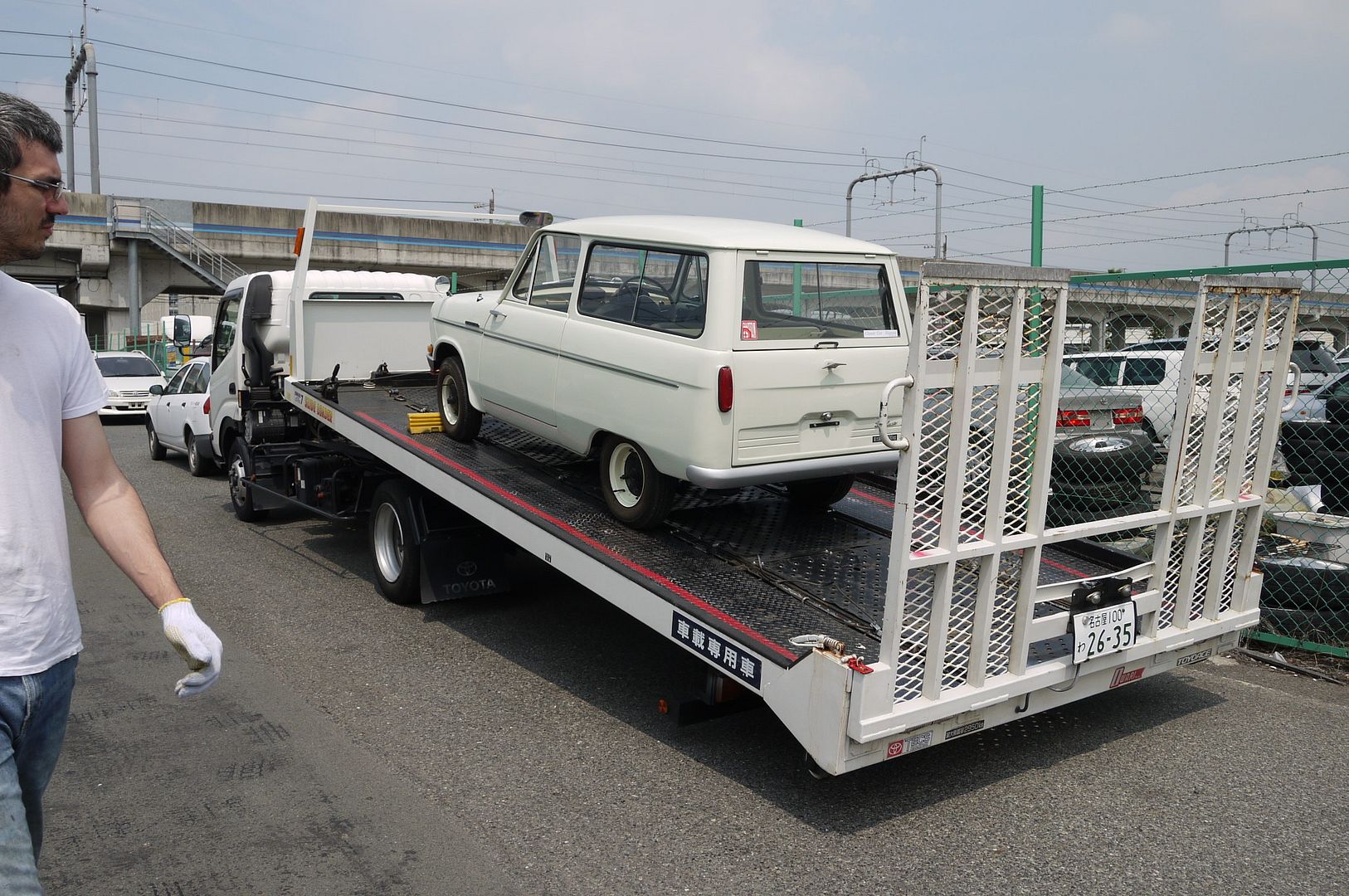 Once in the yard a very enthusiastic old man came ambling over to check it out (not pictured). He loved the car and could remember them when they were still pretty new. He also knew just how rare of a car it was. We stood back and chatted while the man below circled the car doing a radiation check (which he did by holding a geiger counter in each wheel well, under the hood and in the interior).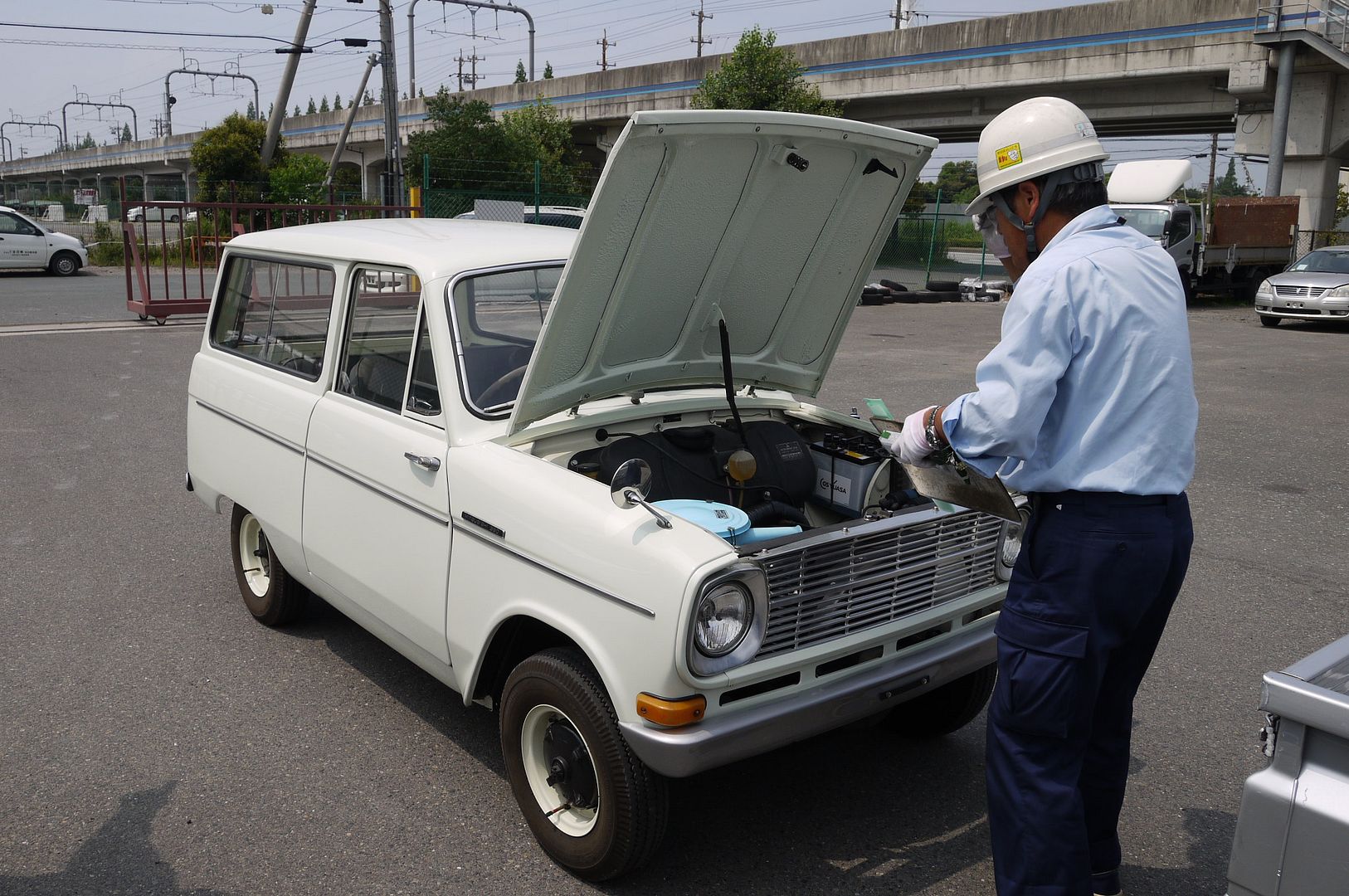 After having to tell him where the frame number was hidden (on the metal just below the rear seat), there was some short paperwork to double check and then we were done! I gave the old girl one last hug!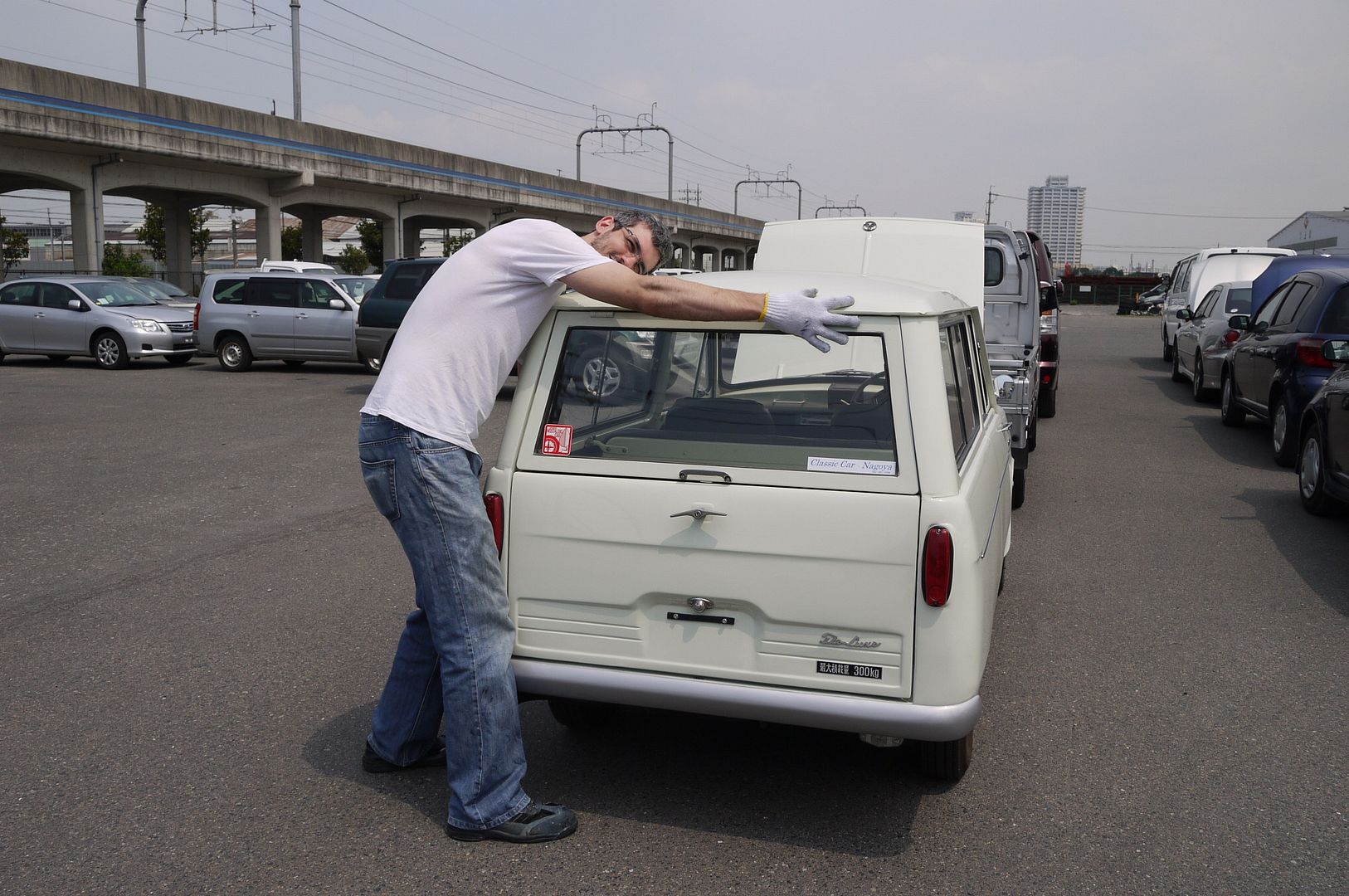 Bye baby, see you in Texas!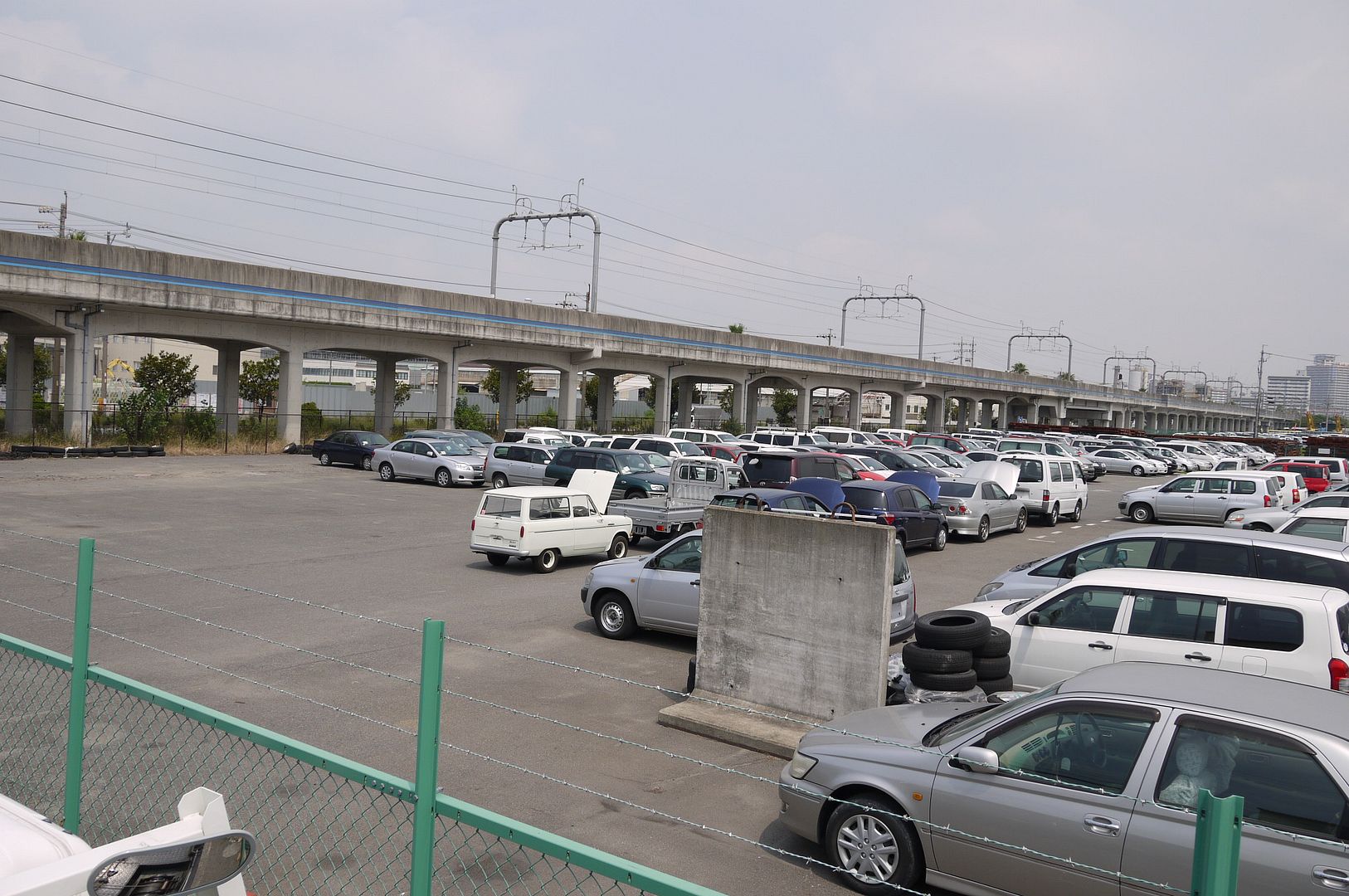 And that's that. The boat is scheduled to depart on the 31st of this month and arrive in Galveston on the 28 of next month. It should spend about a week in customs and then my dad will drive down to the port, load both cars onto a trailer and tow them on back to his place. I'll make sure he takes lots of pictures for me!
Thanks again for all the inspiration and wonderful comments guys! If everything goes smoothly, the next pictures of the car should be of it half way around the world, which will be a trip since I don't think the car has ever left the Aichi area.
Cheers,
David