yay updates ! lol nothong big just little things here and there.
ok so the headliner was kicking my ass when driving, all the dried up foam was going into my eyes and it really needed to be redone.
i called around to see how much shops would charge.....the prices where outragious
So i decided to take on the headliner myself, i figured it couldnt be to hard lol
after looking at youtube vids on how to do a headliner I went for it.
taking it out was a pain on the ass due to all the fragile plastic trim being super old and what not.
Ok so got it out now it was time to scrape off all the old foam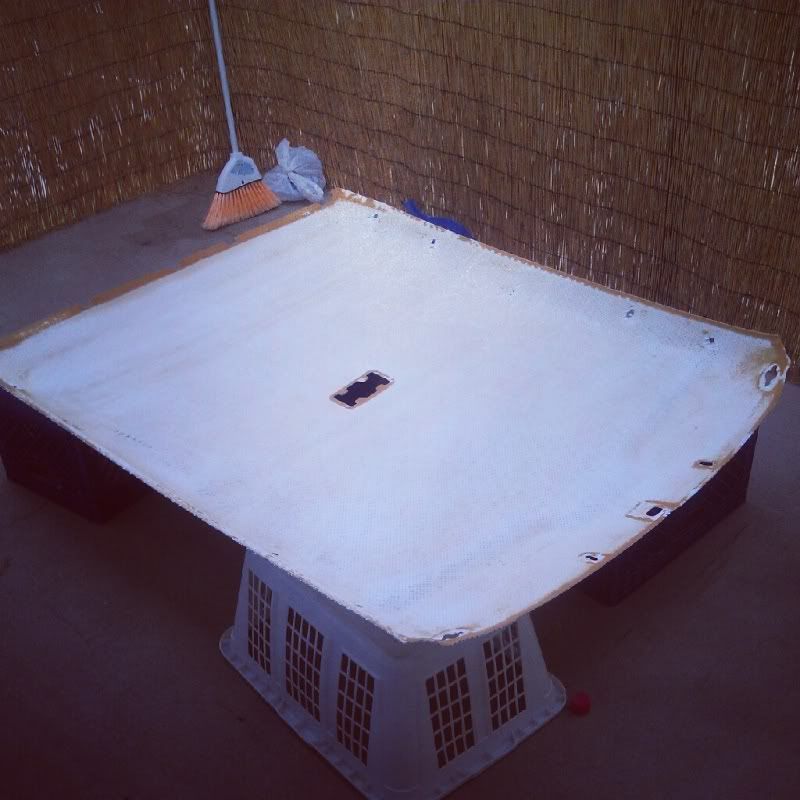 wasnt to hard lol, then sprayed the glue on and wallah !
new headliner woo
couldnt get a real good pic of it installed but here ya go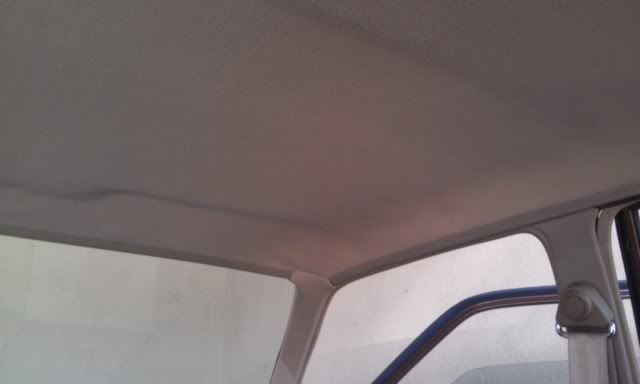 all in all it took me 4 hours and 40 bucks to do it NOT BAD!
Ok after that i looked at the rear speaker pod, thing was falling apart, sooo brital
so i went to home depot and bought some wood and banged it out, it was super easy and it came out great !
The car looked way better and it felt good not to get old foam in my eyes haha
after getting all that done and over with i was on the hunt for a new passenger tail light .......HOLY HELL there isnt a single corona of my year in any junkyard i went to, i went to 5 junk yards here in socal and nothoing !! i was getting very very sad
Only thing i picked up where some mudflaps off a 79 celica threw them on, I was pleased with the way they looked
One day i was looking threw a local forum and saw a friend of mine had came up on a corona EXACTLY like mine he had it up for sale so I pm'd him right away begging to let me grab some parts off of it.
being the good guy that he is he let me rape his corona haha
got some good stuff for an amazing price !
and shortly after that my fender mirrors arrived, the week was getting better and better lol
slapped everything looks real clean now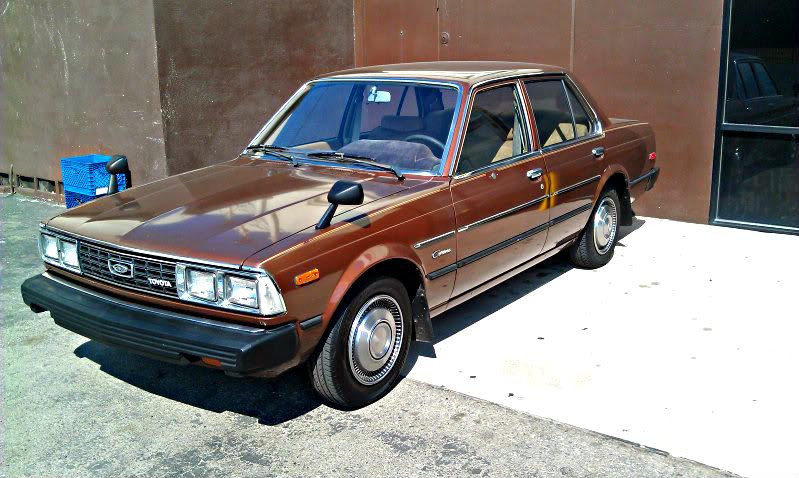 i didnt really know how to plug the old door mirror hole up so i used my creative mind and bam! haha i guess it looks better than rubber plugs lol
well thats it for now maybe next time ill have some wheels or a something more interesting haha