Well I counted my cards to soon and the Celica project didn't go through so I had to find me another Toyo so here she is.
1979 Corolla SR5 liftback in great condition.
Project will include paint, suspension, interiors and engine modification so stay tuned.
Here some pics bringing her home yesterday.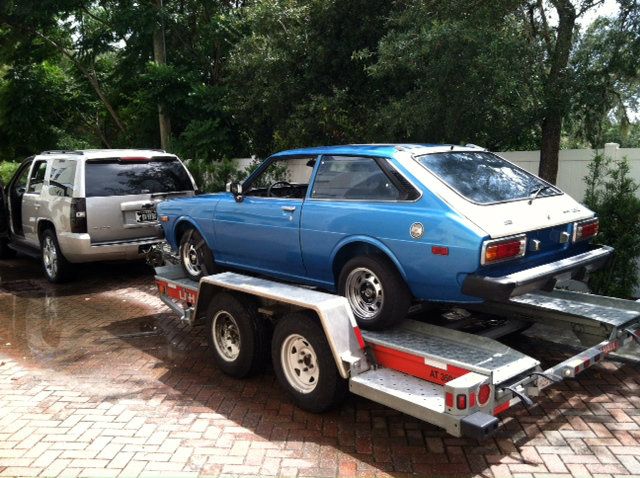 Now shes in her new home. ;D