Well more parts have been sent away for zinc plating which is pretty annoying really as I thought it would all be done by now. It's always the case of I can't put that on the car like that, I must have some sort of disorder ! Things are starting to get out of hand which was never the original intention. All I wanted was a tidy cruiser but but I'm now well beyond that point.
Arguably one of the best looking and most popular Japanese 70's cars it's disappointing that more quality repro stuff isn't available. I've given up trying to find alot of items that either rust or perish with age so have gone to the effort of having moulds made for parts that I require to finish to my satisfaction instead of having to compromise with generic crappy parts. If I help a few others and break even over the next 12 or so months I'll be more than happy.
On the news front the brake booster should be back this week, more parts have been dropped off for a chemical cleansing bath and re zincing including the fuel lines. There is a new plan for the ignition, the LSD is away being rebuilt, new axle bearings, and new rear demister screens are also on the way. In between all that I'm looking for a house so I have room for a proper workshop setup and another project at some point.
Recently I dropped into SelectMaz to specifically discuss a few things with Issy. One of my objectives is to not only have a nice cruiser but to also have a car that can used reliably at the odd circuit day. Once it's all done I'd love to take it down to Phillip Island for a bit of fun. Anyway while down at SelectMaz I had the LSD sent away to their diff guy, the ratio will be going from a 3.7 to a 3.9. Issy advised that given my objectives that I stick with the short nose centre as there were a host of ratios available. The long nose gears are not only harder to find but are limited to either 3.7 or 3.9 gear sets. While I was at it I'm having new bearing pressed onto the axles.
During the week I had a discussion with some mates regarding the upgraded ignition I had in mind and ignition timing specifically around mechanical and vaccum advance. Aside from them expressing concern at having 2 45000V hot spark units located under the passenger seat, everything else seemed OK. My response to having high voltage under the passenger seat was met with... I'll never be sitting their so what's the worry
I left that night with a fair idea what I was on about and ended up doing a bit of reading on the topic.
Well everything seemed good until I ran the idea past Issy. His first comment was he wouldn't bother with a CDI for 2 reasons. 1. it's a 10a and 2. he mentioned that back in the day they used to say that CDI could potentially damage twin dizzy carbon apex seals. Well then, that sort of changed everything ! Back to the original plan of using a hi energy transistor ignition conversion with the twin dizzy distributors. He's given us a lead to follow up and I have another lead from some time ago from someone else. I know exactly what Im after I just need to find who produced the conversion. I have photos on an old computer that I'll retrieve next update. The second part to our ignition conversation was that I was under the impression that given the Bridge Port timing, extra fuel and Weber that I'd need to use more timing. According to Issy with all those non standard components and a decent exhaust the engine runs alot more efficently and requires less timing, typically around 20 deg on the leading plugs. He went further into dizzy modifications etc which I wont go into as they are covered on AR in other threads. Just when you think you understand it all along comes a pro and nicely tells you you have it all wrong !
On to the not so exciting photos.....
I was up for a bit of a challenge. Here's the worst dress ring I have, it has 2 very deep gouges. Too say they are between 3 and 4mm high would not be exaggerating. Diameter would be about the size of a 5c piece.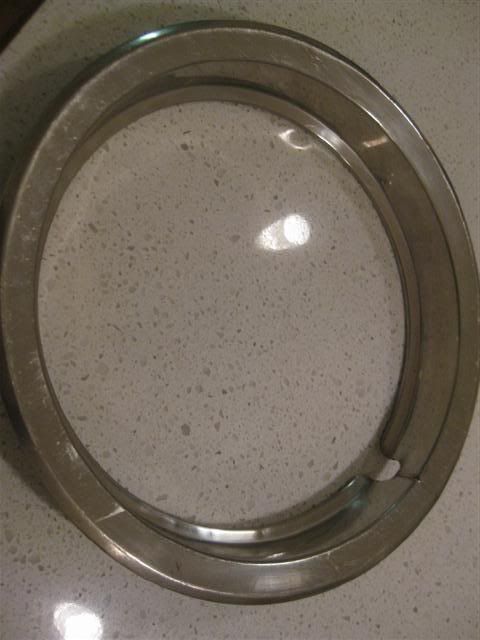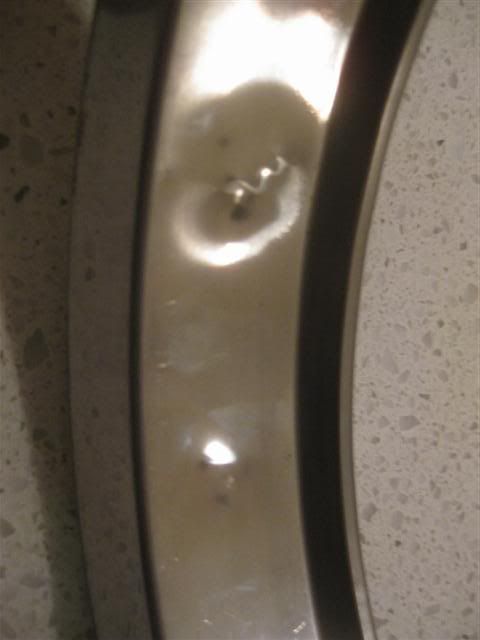 The back tabs are bent out so I can work the area over a dolly. Pic 2, gradually working them out.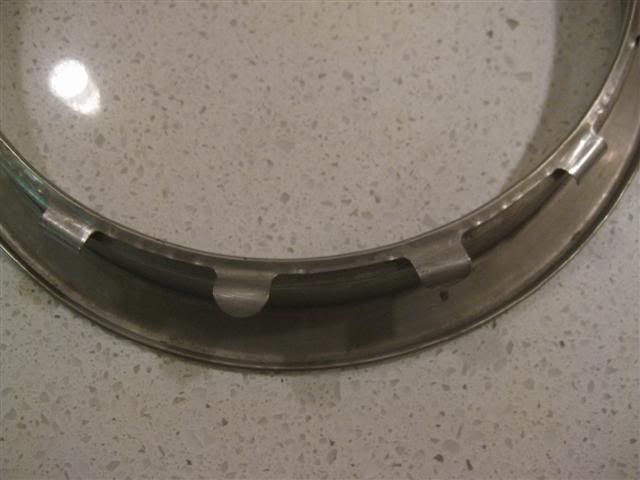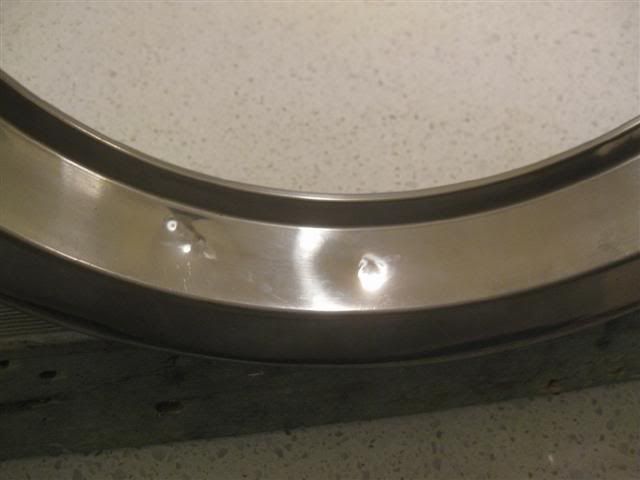 Pretty much gone, you can only just see the repairs at a certain angle. Once it's on the car no one would ever pick that its been repaired. The outer rim still needs to be cleaned up and buffed. At that point I got bored of it and threw it back in the corner to get a few more scratches
The old ones are worth repairing BTW, I got a new set a while back and another good original used set. My Mazda man told me the new ones that are now coming in are very poor quality and finish. Who knows where they are being made now.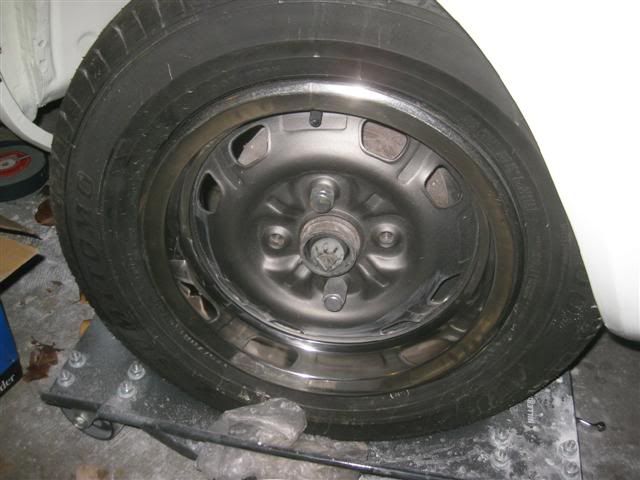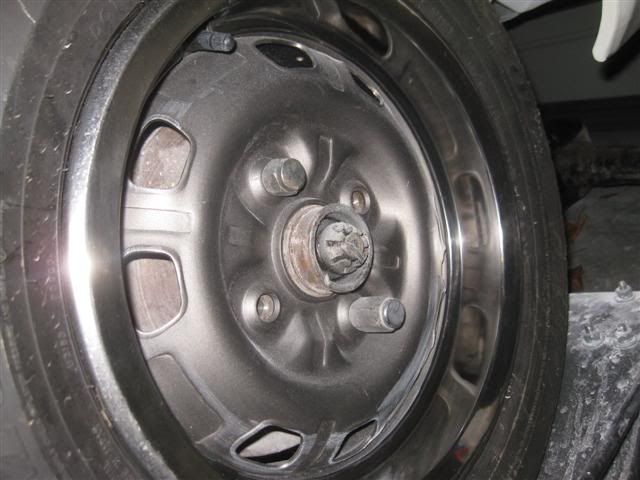 The LSD has been sent away for a rebuild, bearings and a 3.9 gear set. The axles are having new bearings pressed on. Notice how left and right are different lengths.... strange !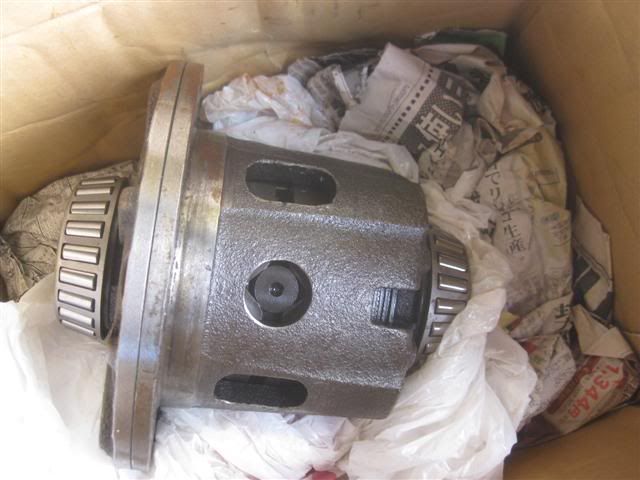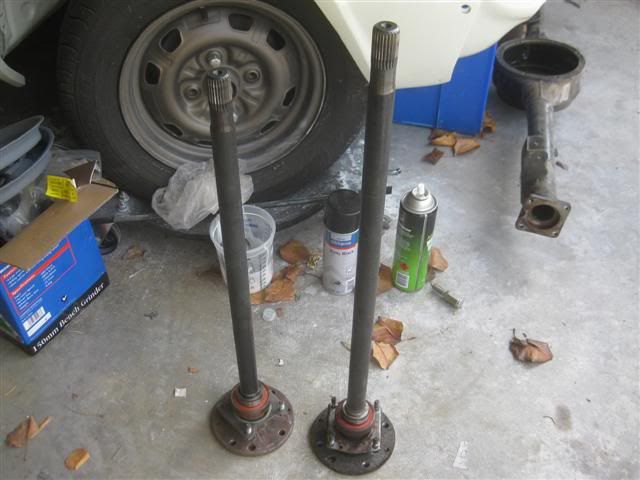 They are pressed on with collars, I couldn't be bothered changing them myself so gave them to Issy. Pic 2... more plating stuff... brake brackets, horn brackets and new fluid reservoir from Mazda.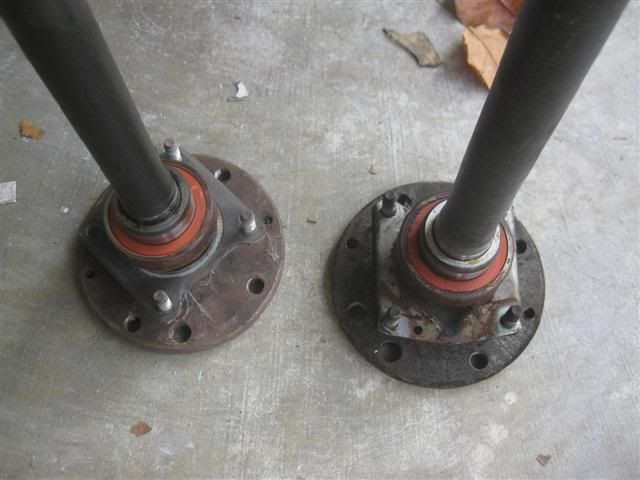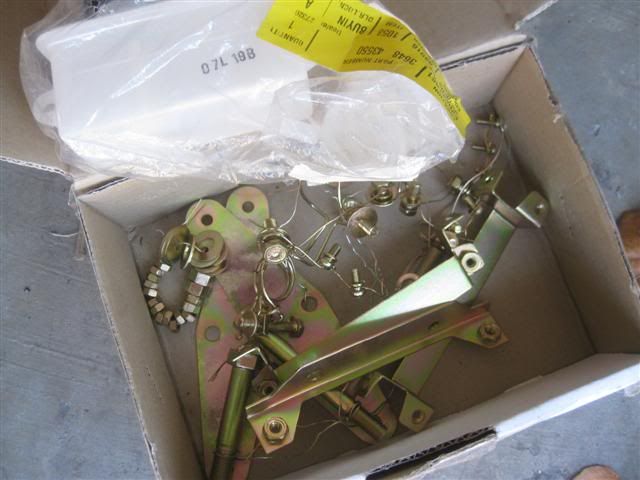 The brake reservoir mount is made from 2 brackets. The clutch master is mounted as well although I had to remove the studs and drill them out. They must be a universal Mazda one for various models. Rx3 has the studs mounted through the firewall from the pedal box.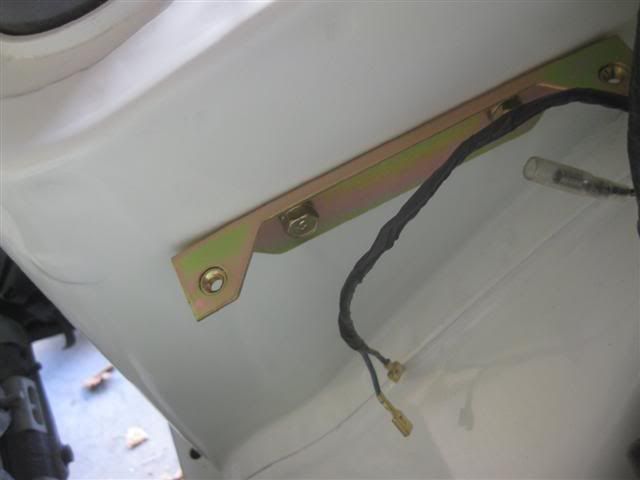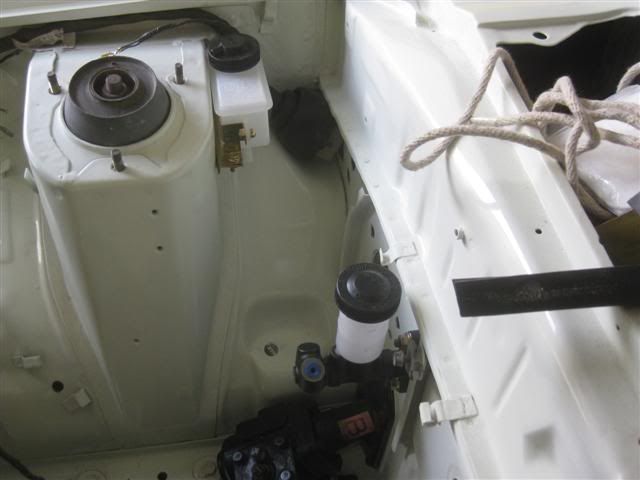 A new clutch slave has been fitted. If anyone has a spare L shape hose mounting bracket let me know please. This L bracket screws to the firewall and secures the slave clutch hose. Pic 2, a previous owner chopped the end off the fuel hose so I'll need to flare the end so the fuel hose won't pop off. The metal fuel lines have been sent away for a cleaning and replating in zinc. I've decided to stick with the steel lines over the replacement copper lines. The copper looks weird too me. I'm doing the same with the brake and clutch lines, that is retaining or using steel lines over copper lines.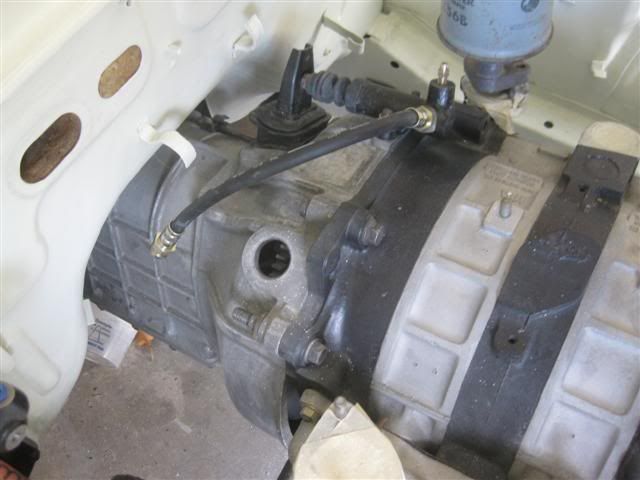 Little things like this bug me, several drop and scratch marks in the passenger barrel. Now you see them, now you don't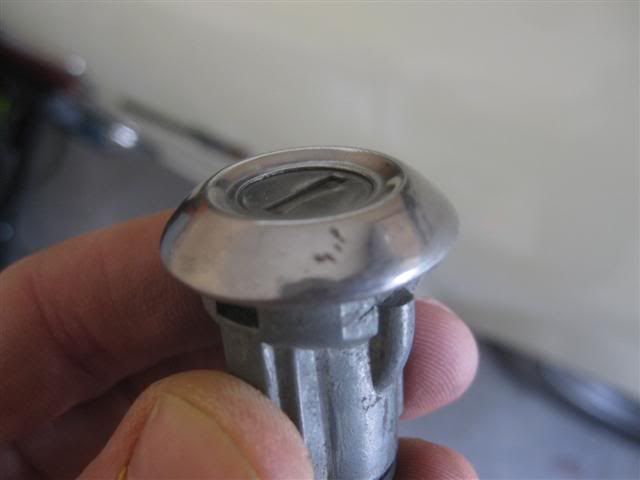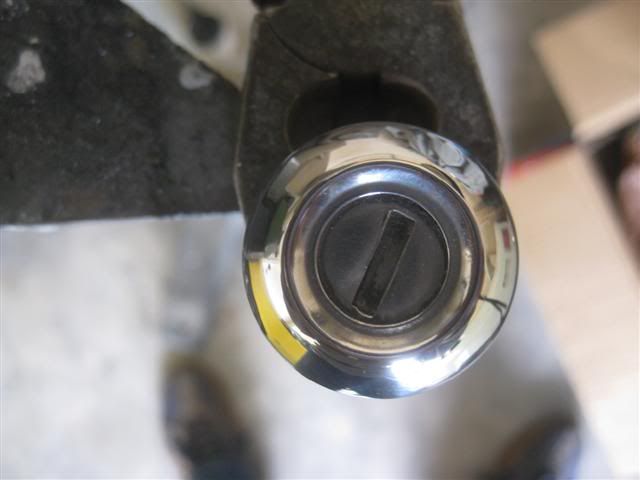 Drum brake backings, blasted and primed ready for some 2K black.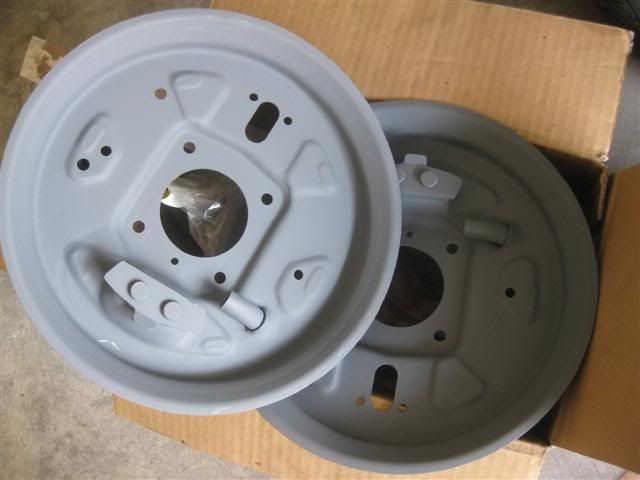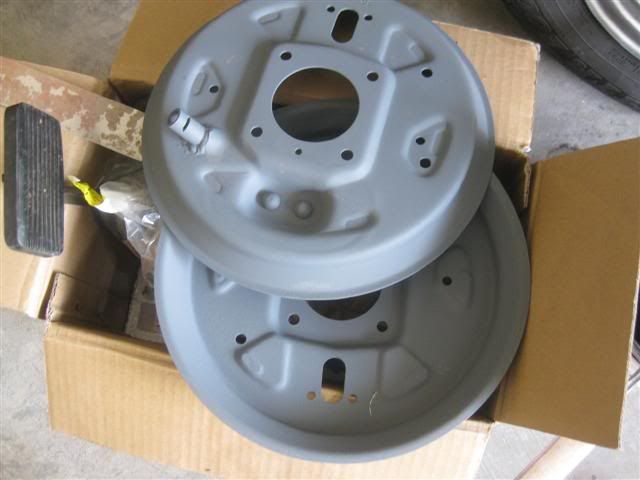 Dizzy's blasted clean ready to be converted. The clips will be sent away to be zinc plated, forgot about those which is why there is always a next time.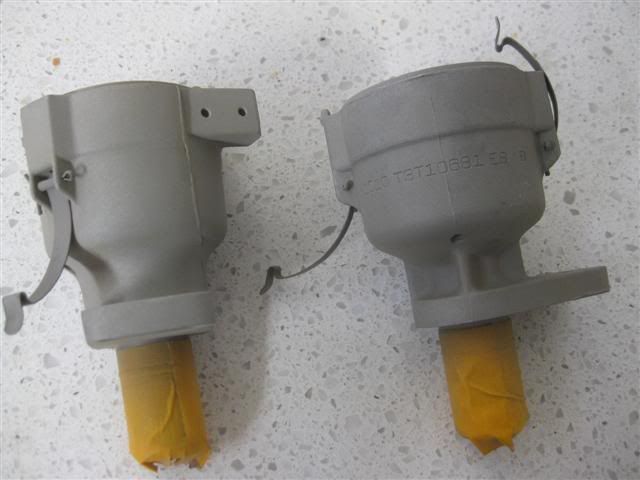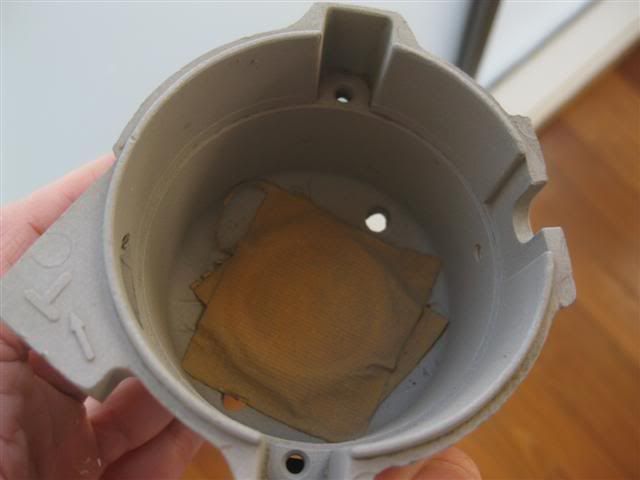 I rubbed some scotch brite over the dizzy to return the natural alloy colour. Pic 2, headlight housings were together then I decided the mounting screws should be replated. I originally convinced myself that it wasnt required ! I'm looking at installing semi sealed beams instead of sealed beams to get a bit more light out of them.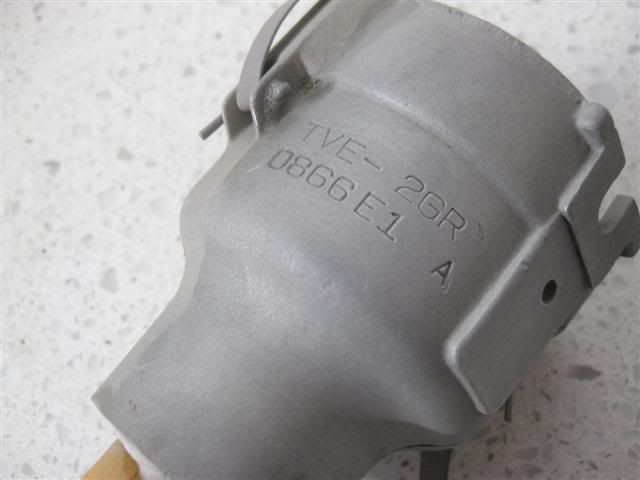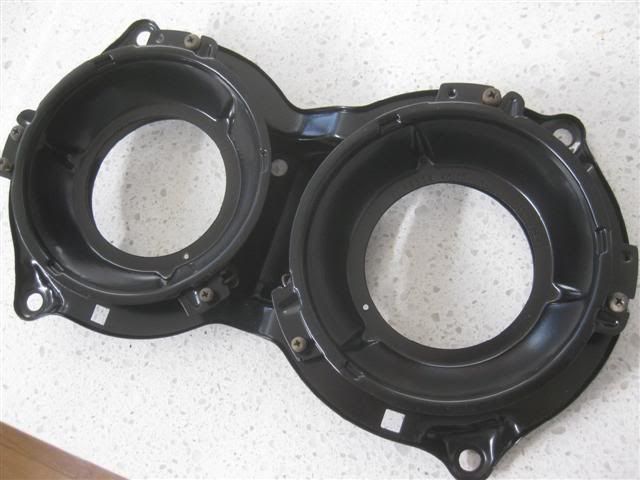 Pic 1, more plating to be done... regulator cover, washer motor cover and headlight hardware + a few other things. Pic 2, some stuff that has come back, diff and rear brake mounting hardware.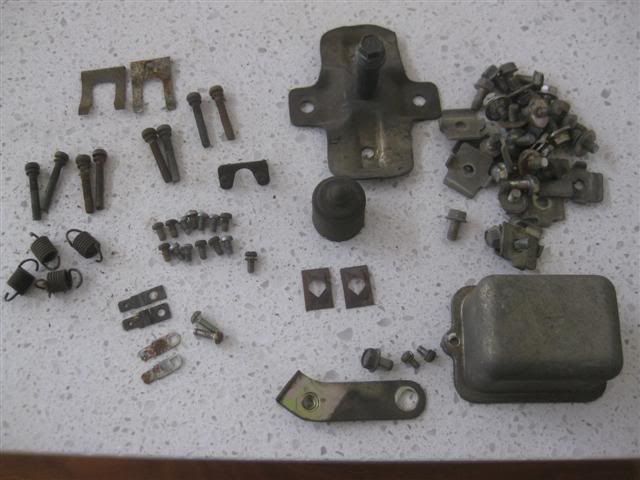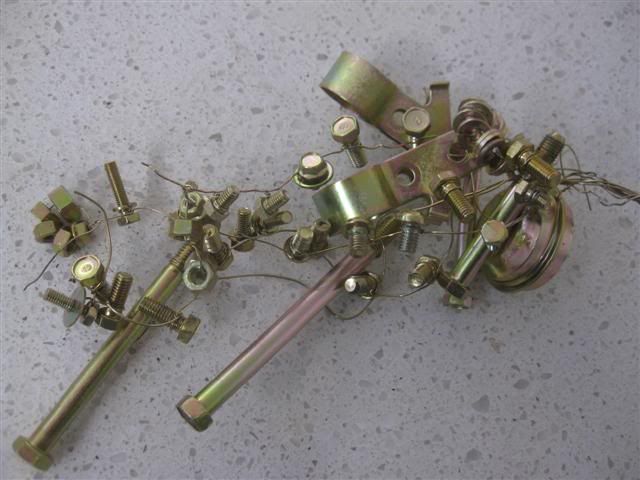 That's it for now....
I should have the first of the rear windscreens in the next 3 weeks. I've also found original windscreen mounting kit, the original type were you run 12V through the windscreen seal to press them in. I think they are a better idea than having them glued in which is how they are done now, makes replacement much easier.
For people interested in new coupe glass your looking at $630 for a new rear windscreen with demister, and $1050 for a set of 4 side glass, compliant to Australian standards. It's all custom order, the cost is in the tooling not the glass ! Send me a PM if you'd like further details.