as requested here are some pics of the side oultlet exhaust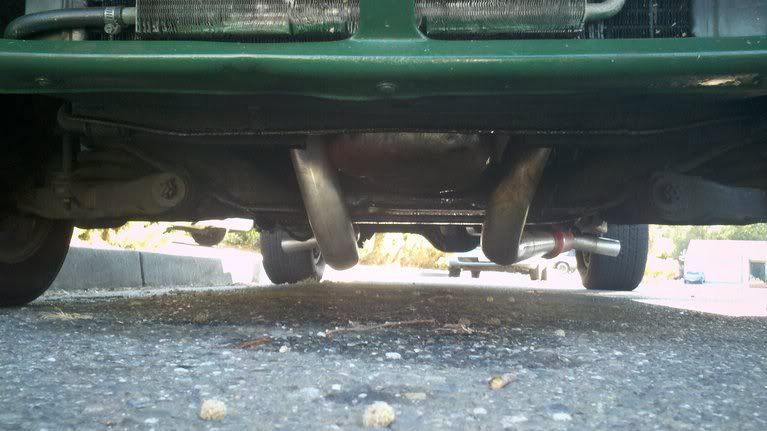 and from the front, because of clearance issues we had to have them wrap around the K member but i still have about 7 inches of clearance so i just need to keep it on the road haha.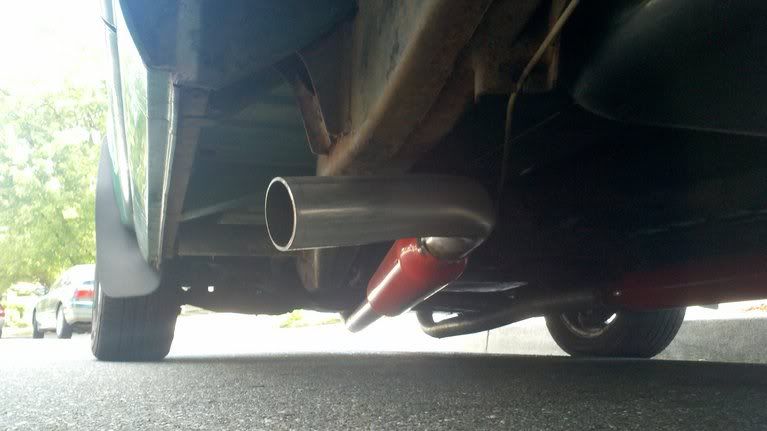 and here you can just see the pips tip peeking out, soon i will have a larger non polished tip to extend it out a few more inches.
i cant even express in words hopw amazing this thing sounds at 5,000 rpm no video ive taken does it justice. you'll have to see it in person haha.